I love a good appetizer, and these Hawaiian roll sliders recipes are amazing! Plenty of variety for all of your entertaining needs, these recipes are the best!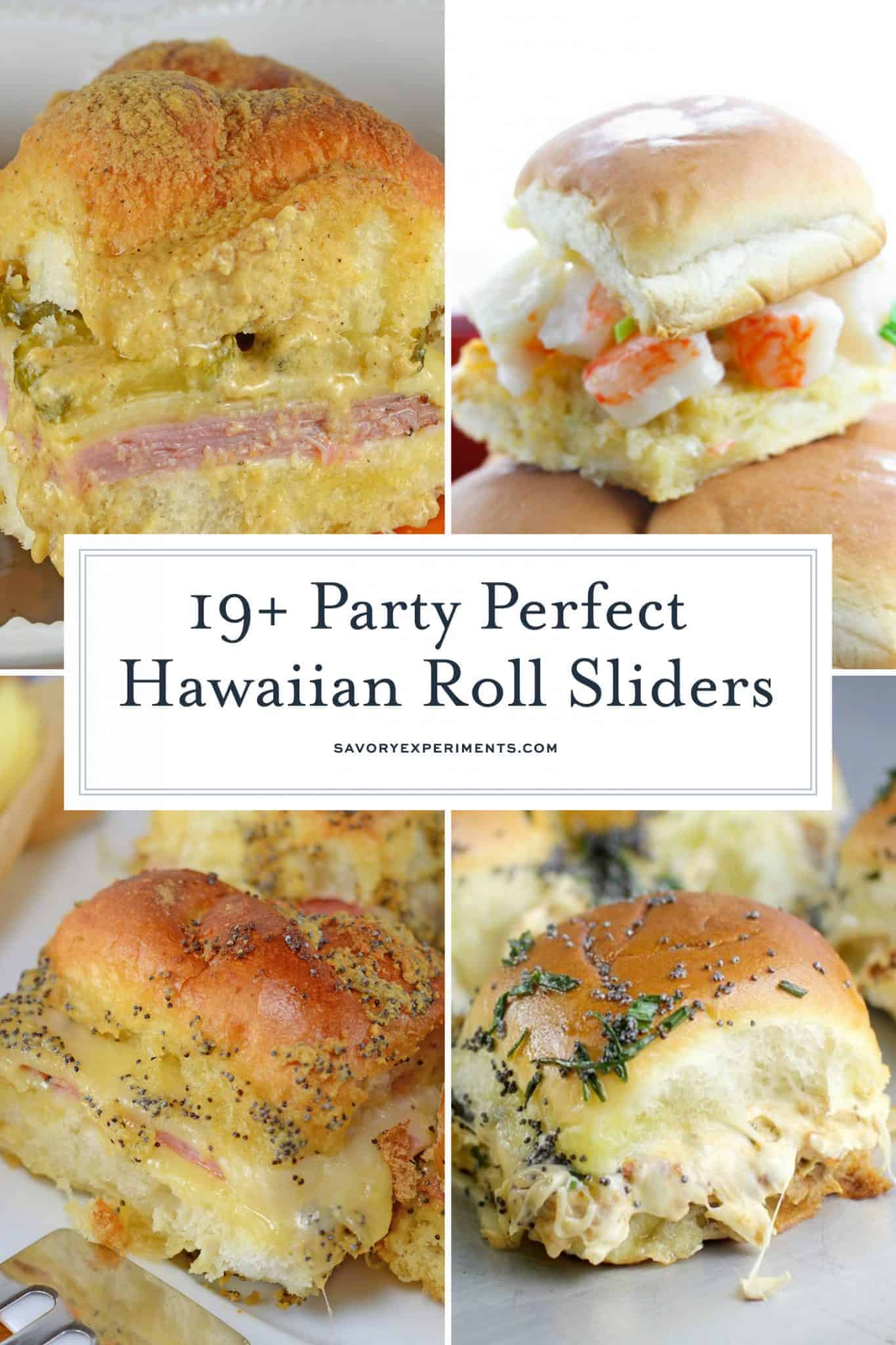 Hawaiian roll sliders are an easy way to make appetizers for a party! These slider recipes with Hawaiian rolls add a touch of sweet to an otherwise savory sandwich!
When it comes to party food, Hawaiian Roll sliders are usually my go to. They are easy to make in a big batch, and there are so many different variations!
Ham and Cheese Sliders are probably the most popular of Hawaiian sliders. You know the ones with ham, gooey cheese and a delicious butter and poppy seed topping all baked together.
I've put together a round up of the BEST Hawaiian slider sandwiches perfect for parties, potlucks and gatherings.
I especially love to make my sliders with Hawaiian rolls (they're so good I could eat them by themselves!) The touch of sweet really amps up the flavor of slider recipes.
King's Hawaiian Rolls are probably the most popular brand, but Hawaiian bread is made by many brands, or even homemade. What is Hawaiian bread made of?
The most notable ingredient that differs from most bread recipes is HONEY. This is what gives it a sweet flavor. They are a yeast bread made with eggs and lots of honey.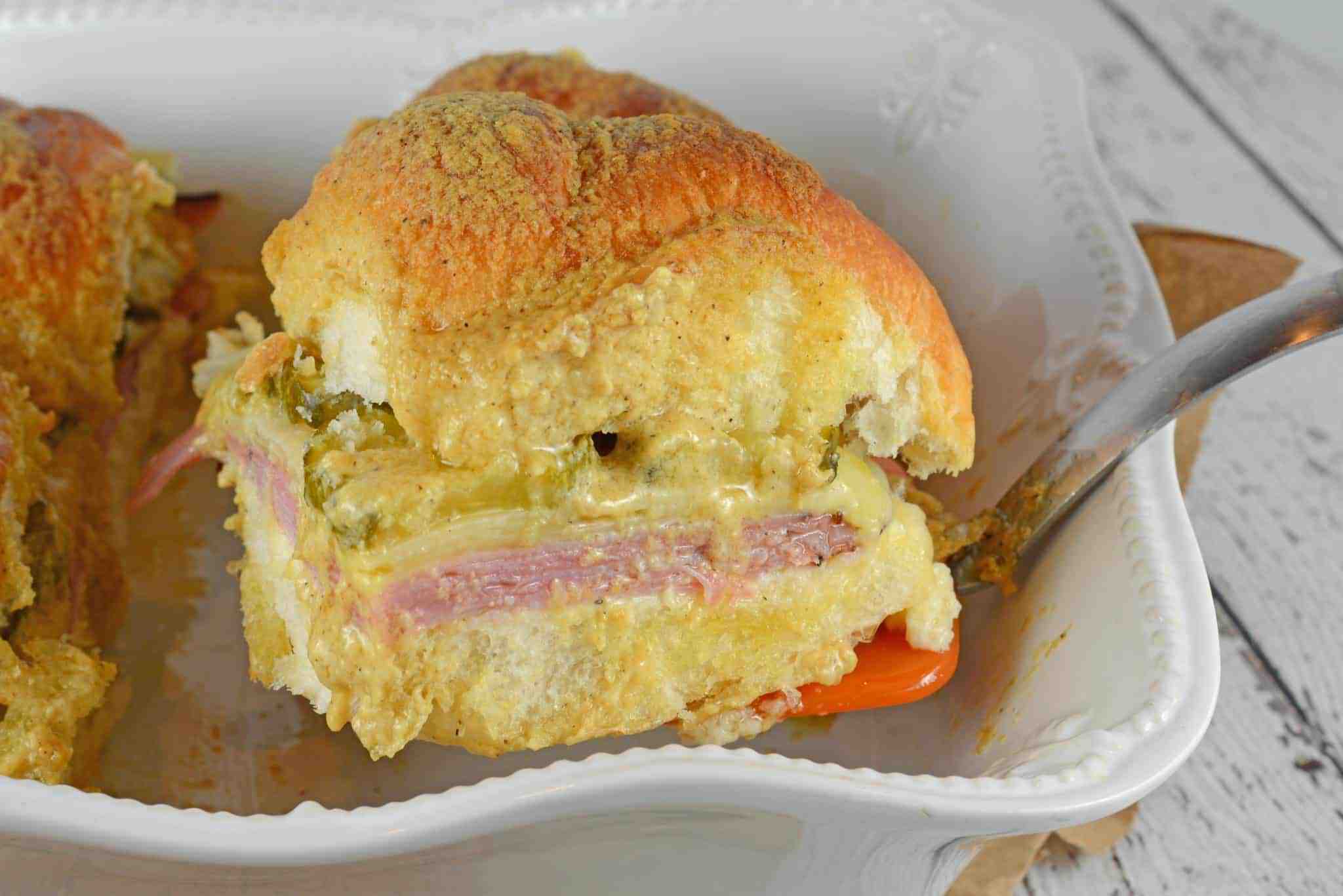 These Cuban Sliders are a twist on traditional Cuban sandwiches, layered with thinly sliced ham, cheese, pickles and lots of flavor. They make a great appetizer or finger food for any occasion!
Prepare, cover in foil and bake! This one also has that delicious butter mixture over the tops.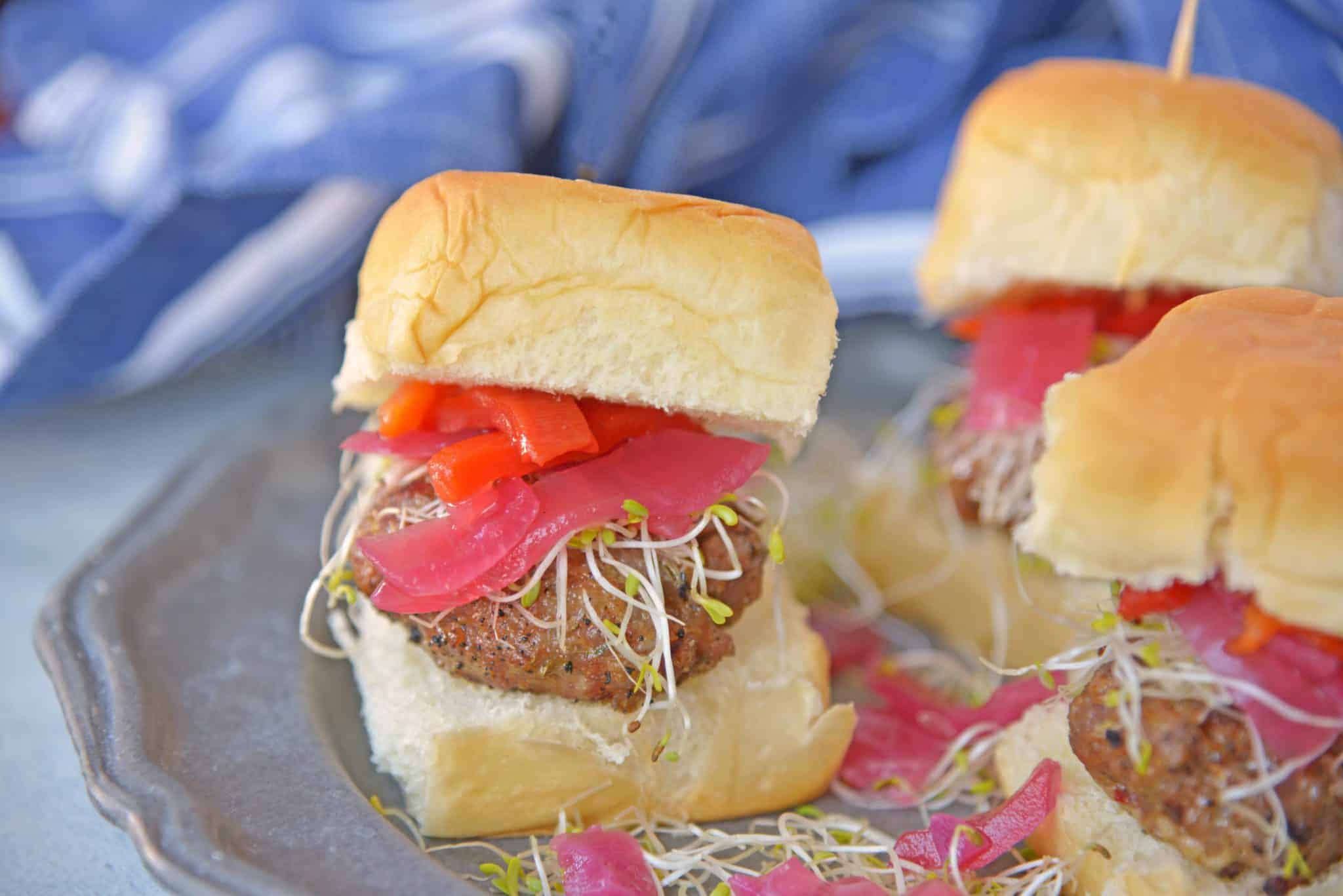 These Italian Sausage Sandwich Hawaiian roll sliders are meant to impress! They work wonderfully for parties and small get togethers!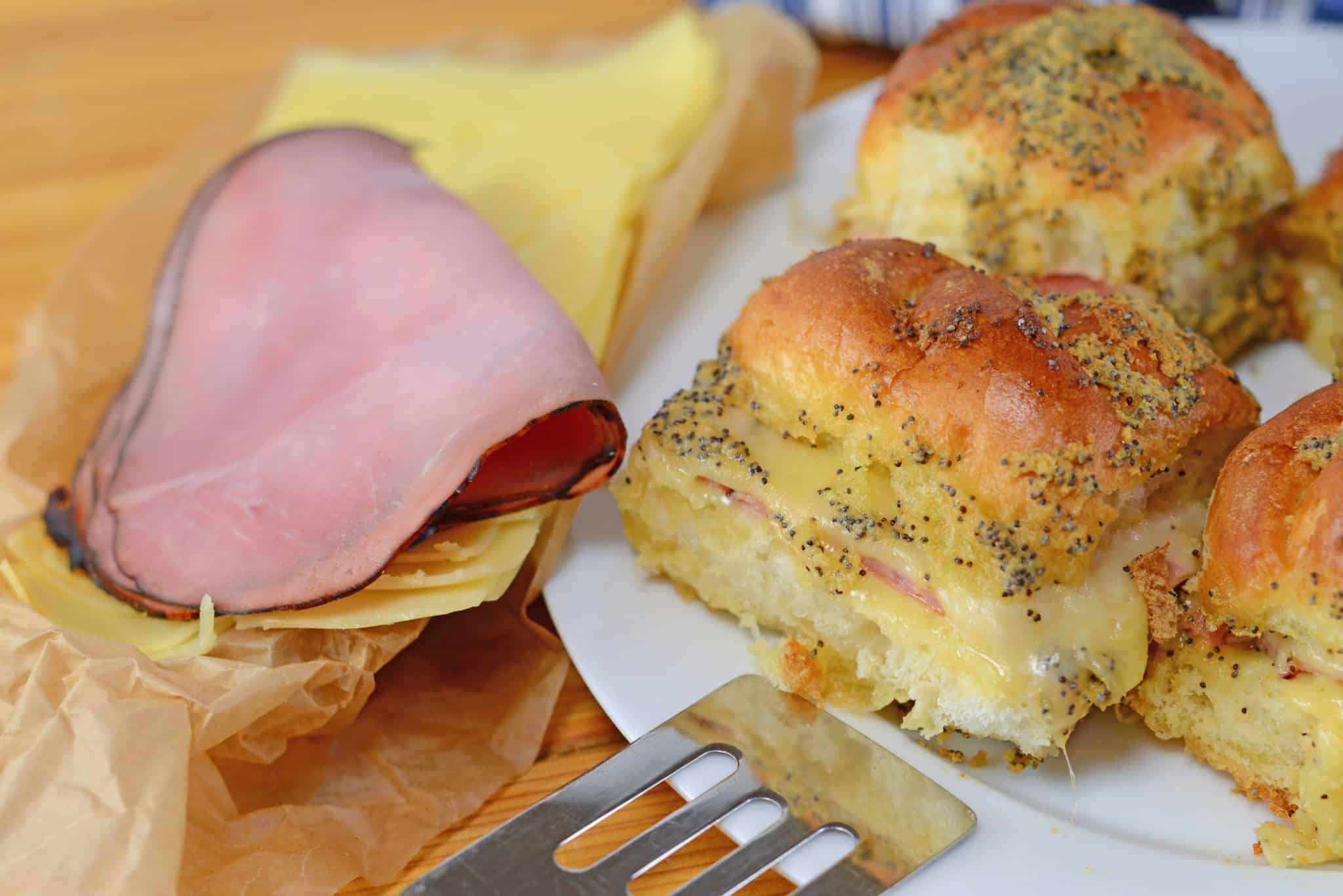 These Ham and Cheese Sliders, sometimes just called ham and Swiss sliders, are my favorite Hawaiian roll sliders and super popular.
A butter sauce spiked with garlic powder, poppy seeds and Dijon mustard poured over the tops of the rolls, purely divine! I make them all the time and there's NEVER any leftovers!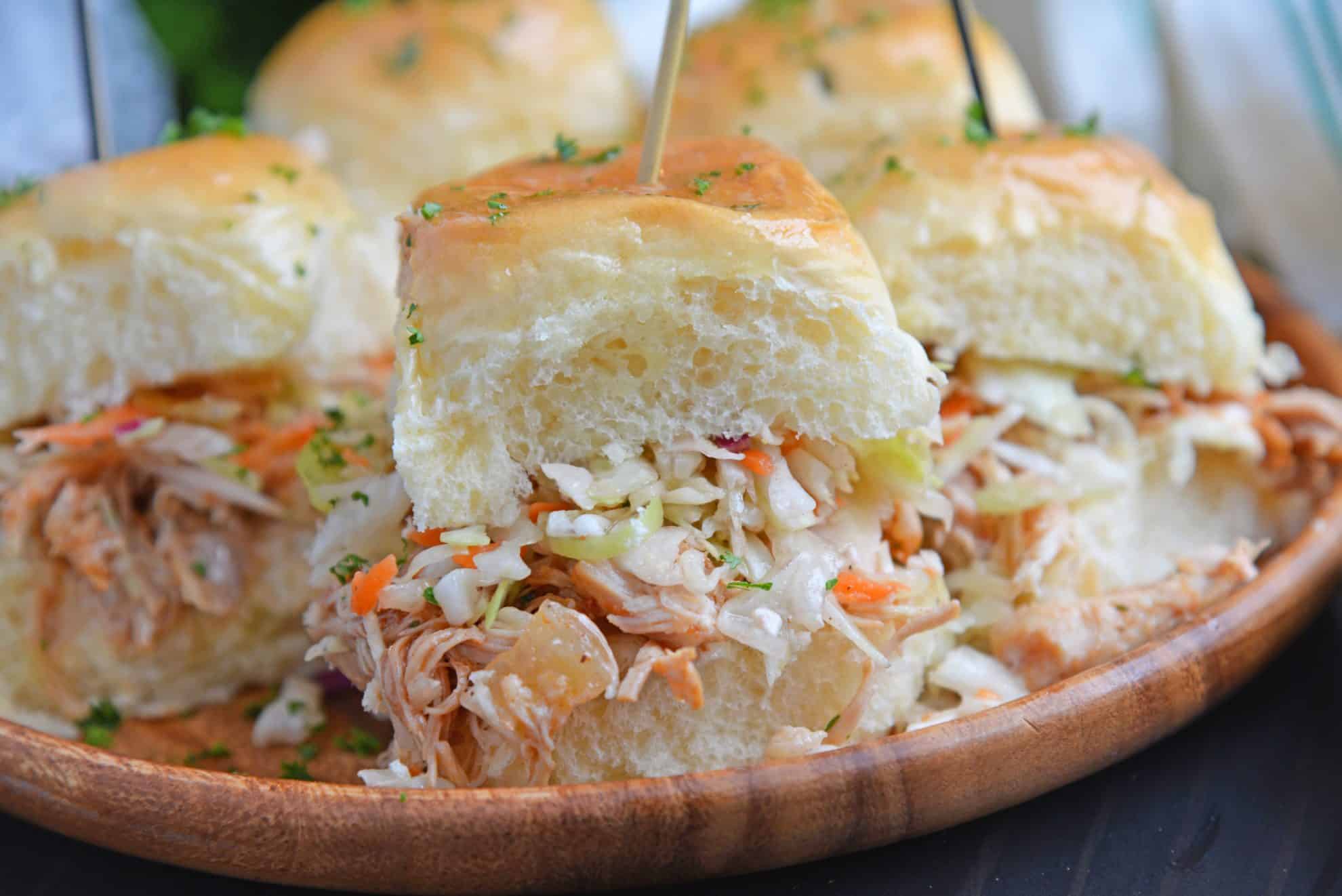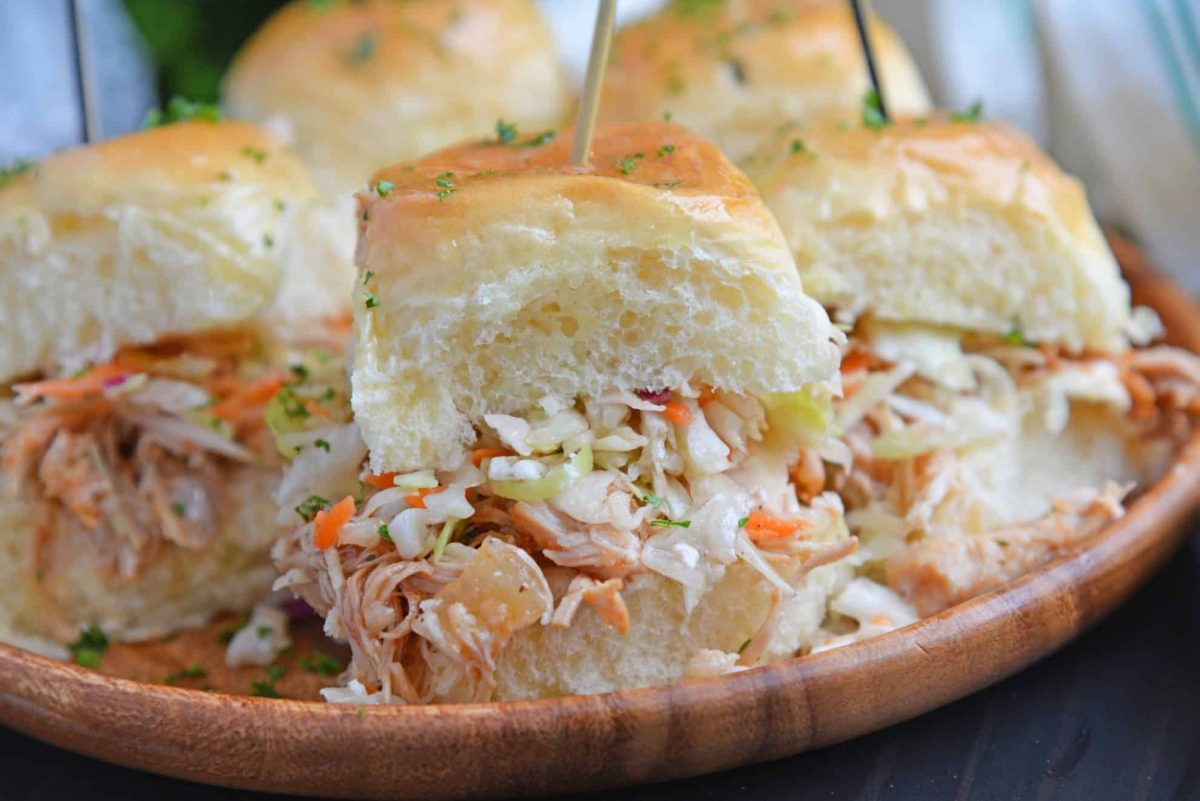 Easy pulled chicken with vinegar coleslaw and tangy BBQ sauce with these BBQ Chicken Sliders.
Cheesy Pizza Sliders are perfect as an appetizer, snack or party food. Easy to make and always a winner with kids and adults alike!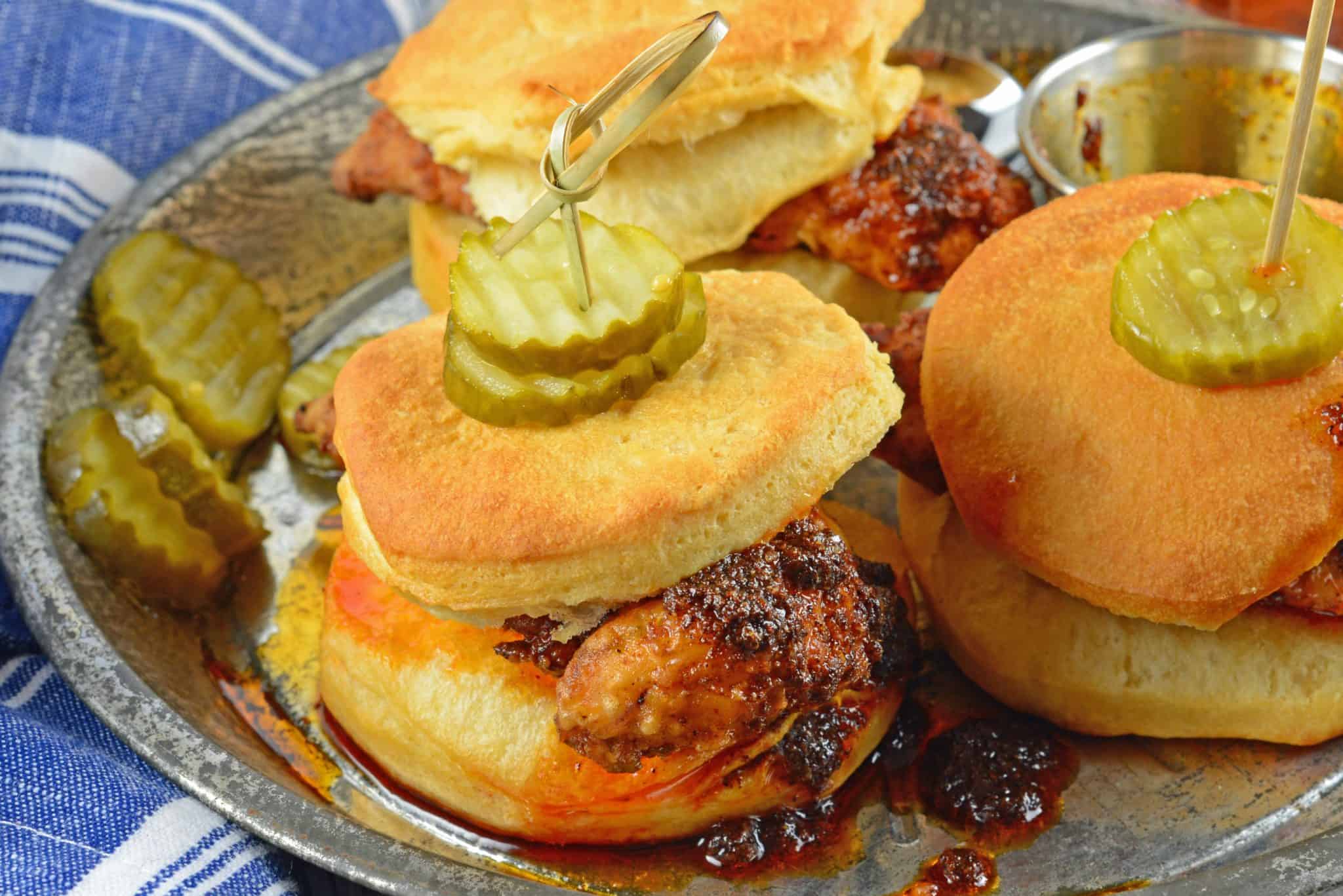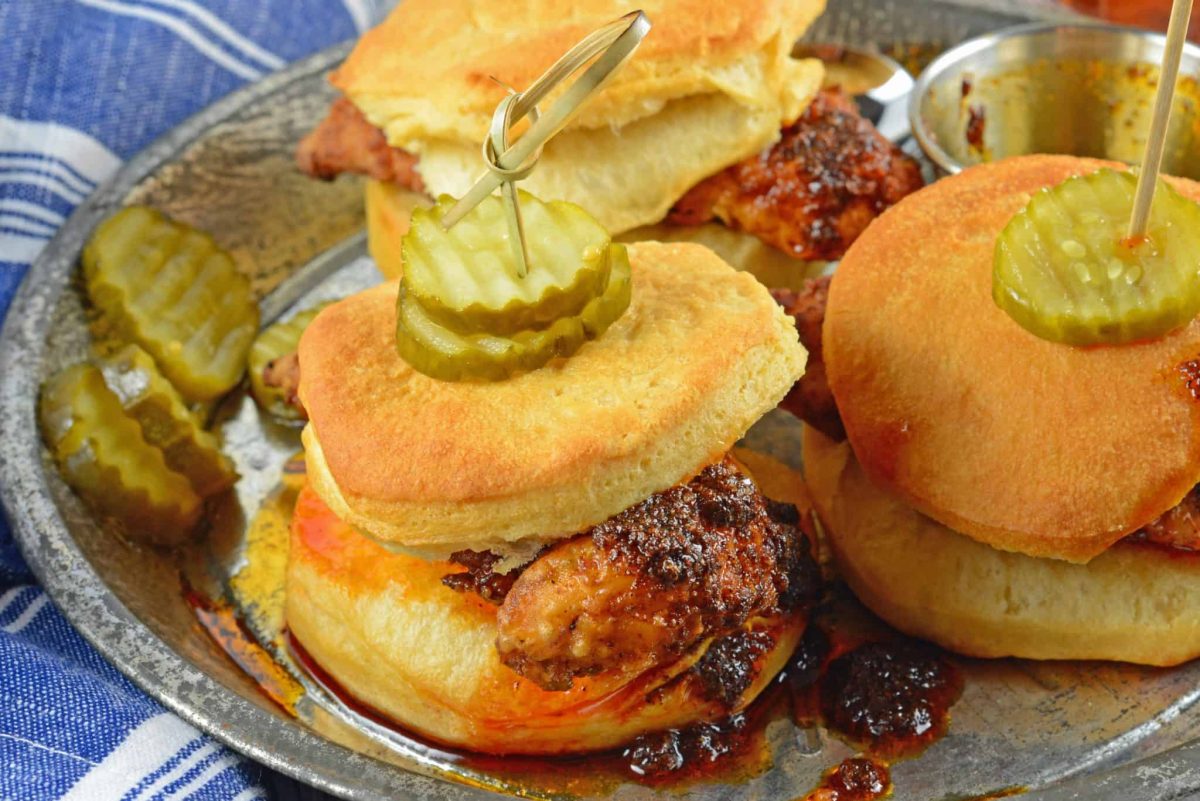 Nashville Chicken Sliders are a spicy fried chicken on buttery biscuits and topped with honey habanero pickles.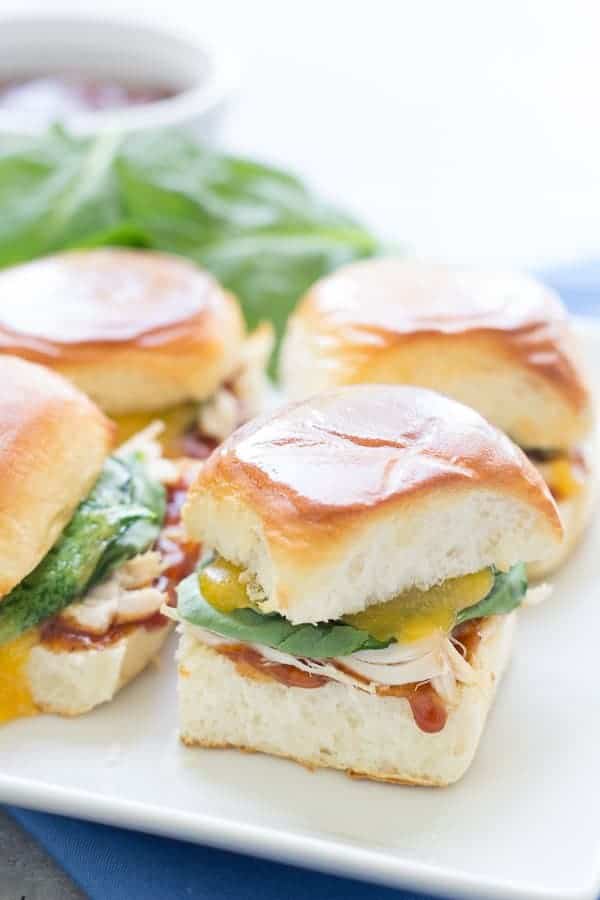 These BBQ Chicken Sliders with Cheddar and Spinach are sure to be a family favorite. The combination of tangy BBQ sauce, gooey cheddar and chicken makes for one tasty little sandwich!
Add Swiss cheese for more pizazz. You can find the recipe here.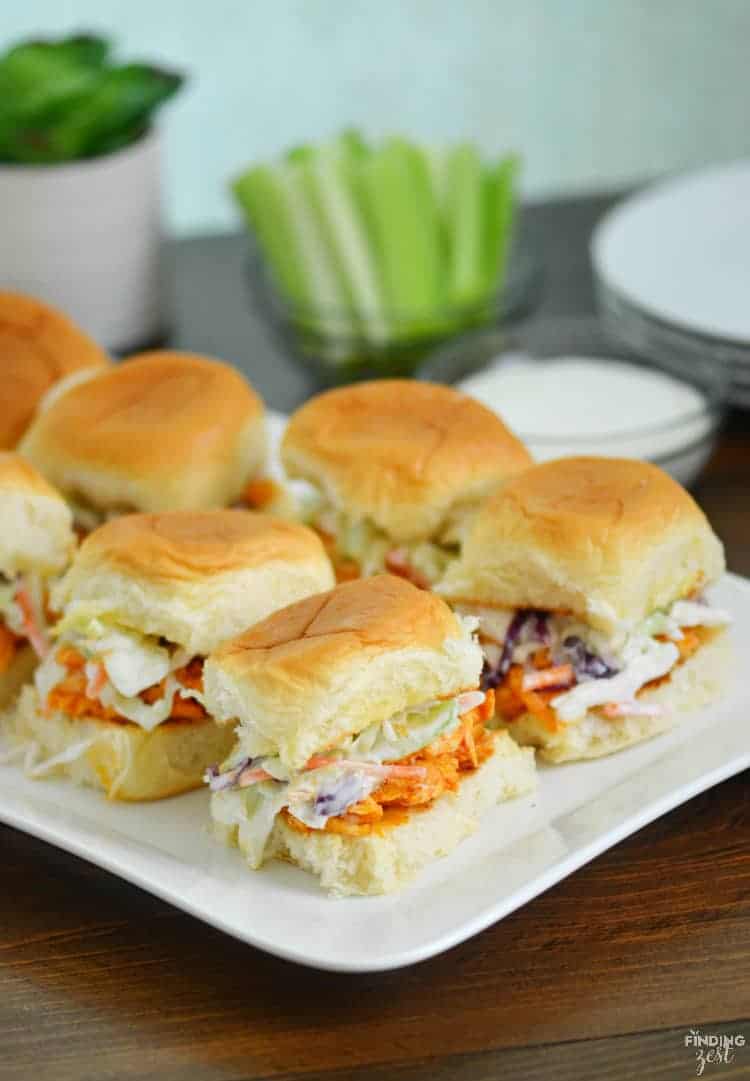 What better party food (or game day food!) could you as for than these Easy Buffalo Chicken Sliders! You can find the recipe here.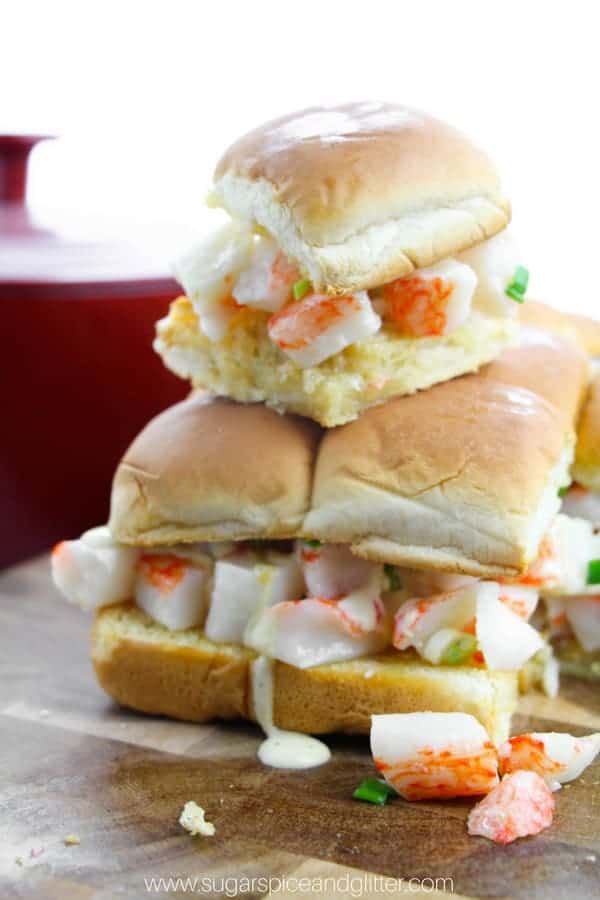 Nothing quite tops a fresh lobster roll, and these delicious Lobster Roll Sliders are a fun twist on a classic that is easy to whip up for a crowd! You can find the recipe here.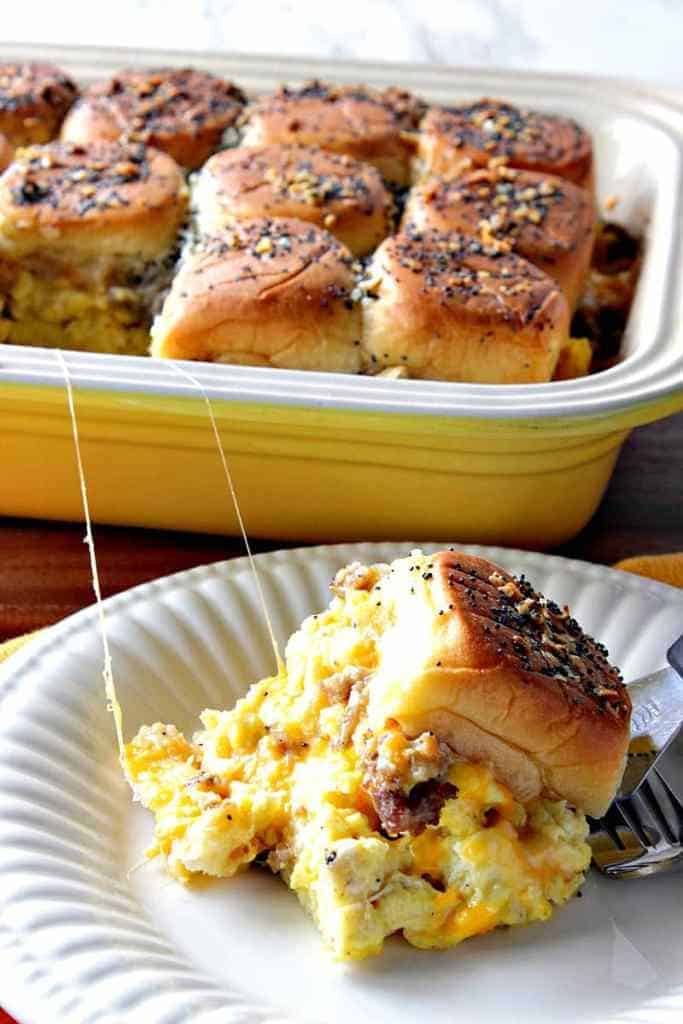 Looking to feed a large crowd or family a hearty breakfast that goes together in a snap and with minimal effort? These Egg & Sausage Breakfast Sliders are perfect! You can find the recipe here.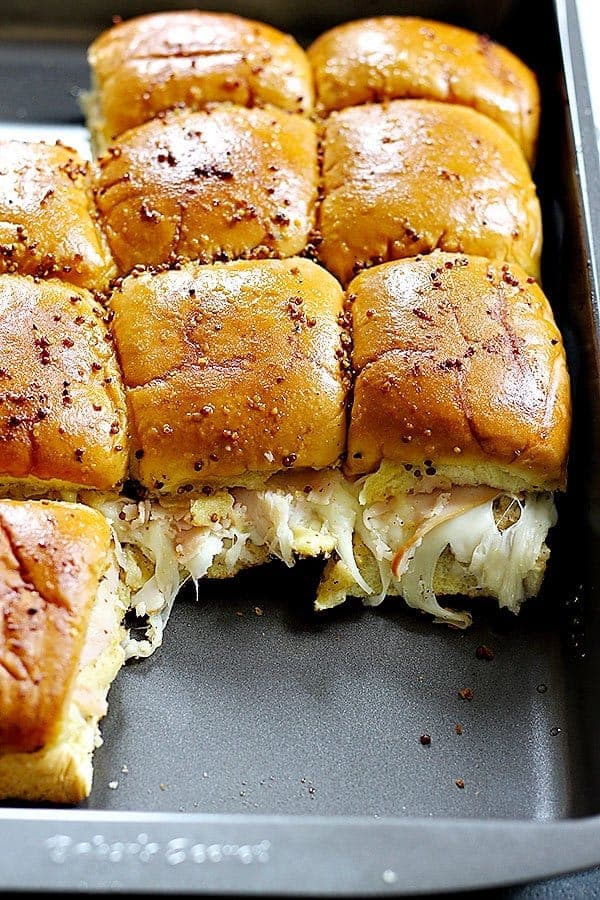 These 5-ingredient Turkey Sliders are easy and perfect for parties, game days, or any other gatherings! Ooey gooey cheese and delicious smoked turkey make a wonderful combination! You can find the recipe here.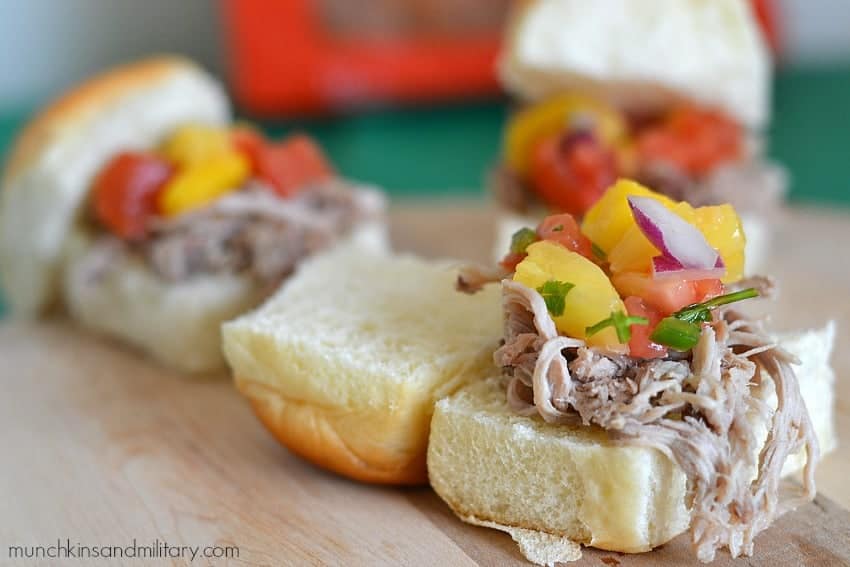 Topped with a delicious mango pineapple salsa, these Kalua Pork Sliders have the perfect combination of sweet and savory! You can find the recipe here.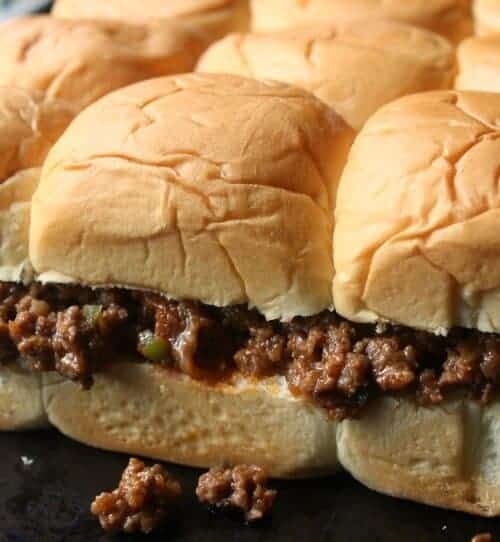 These Pull Apart Sloppy Joe Sliders turn your favorite sandwich into a pull apart party sensation! You can find the recipe here.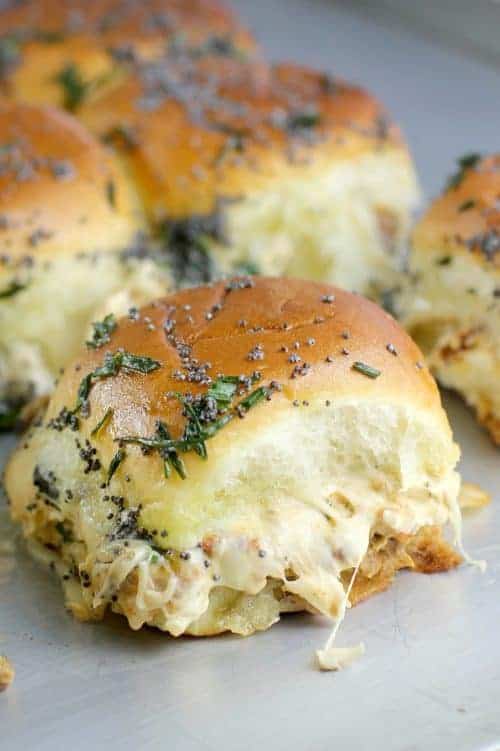 Southwest chipotle filling with black bean crumbles, gooey pepperjack cheese, and toasty buttery sweet rolls come together to make these Cheesy Chipotle Party Sliders! You can find the recipe here.
These tasty meatball sliders have ground bacon mixed right in! Topped with creamy coleslaw and served on sweet Hawaiian rolls, these Hawaiian roll sliders are a match made in heaven. You can find the recipe here.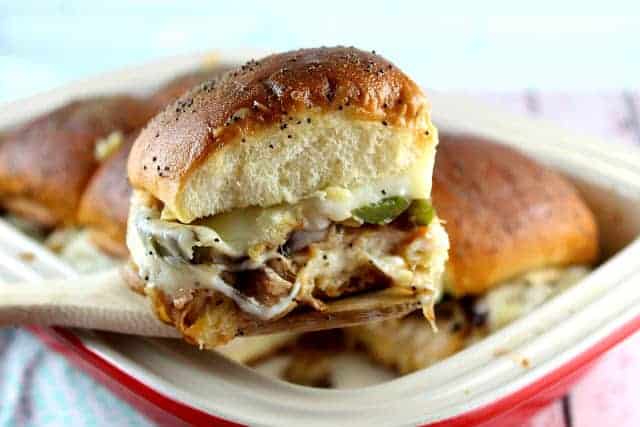 These Philly Chicken Sliders are a quick and easy weeknight recipe you can make for 2 or a crowd! You can find the recipe here.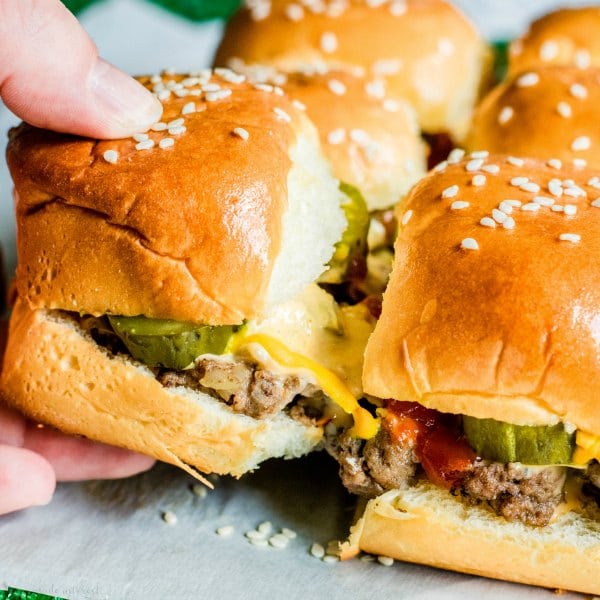 Copycat Big Mac Sliders are an easy appetizer recipe filled with beef, cheese, and McDonald's Big Mac sauce! You can find this Hawaiian roll sliders recipe here.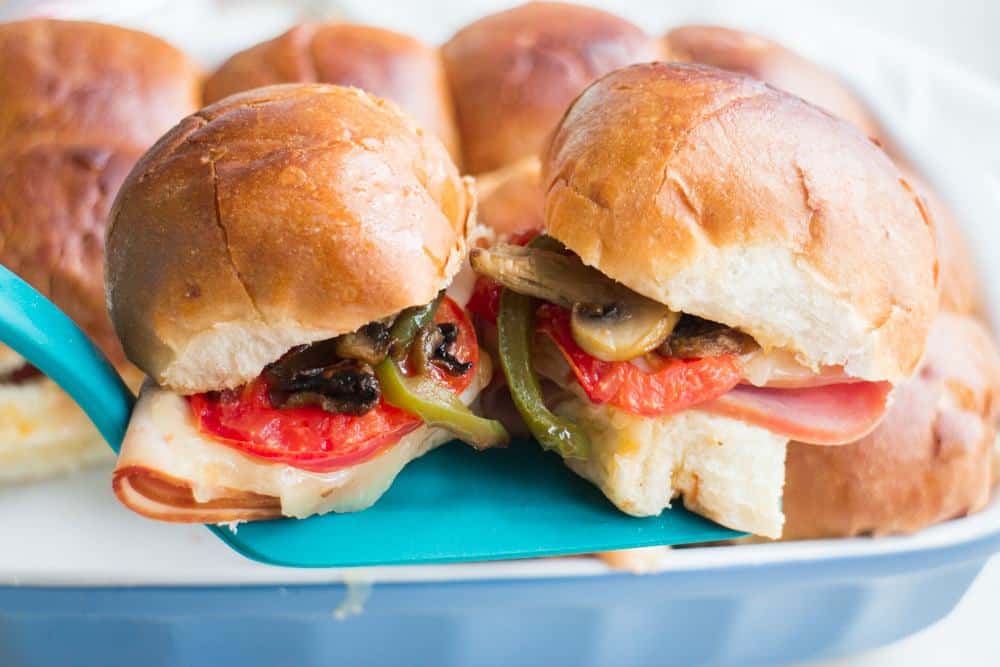 You're going to love these Italian Ham and Turkey Sliders with roasted vegetables! They are the perfect mini sandwich for dinner, potlucks and parties! You can find the recipe here.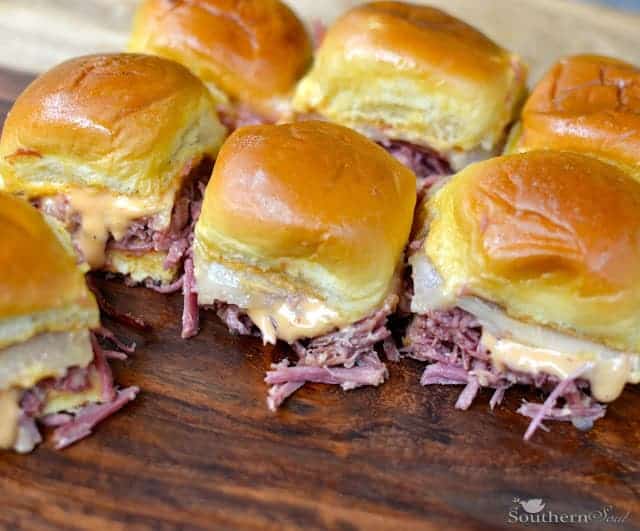 Slow Cooker Corned Beef Reuben Sliders are SO easy, you'll want to make them for game day over and over again! You can find the recipe here.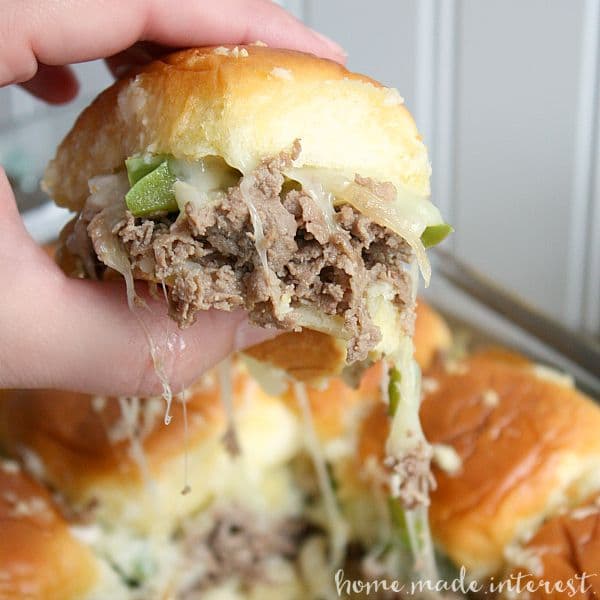 These Philly Cheesesteak Sliders are filled with peppers, onions and stringy provolone cheese. Perfect for game day! You can find the recipe here.
You will also love these other party food favorites:
Easy Cannoli Dip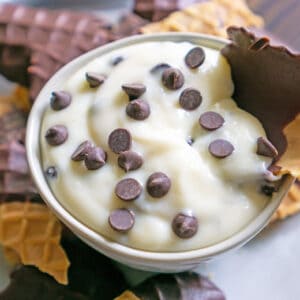 An easy Cannoli Diprecipe that you can make at home! Whip up your favorite Italian dessert rightright out of your kitchen.
Ranch Oyster Crackers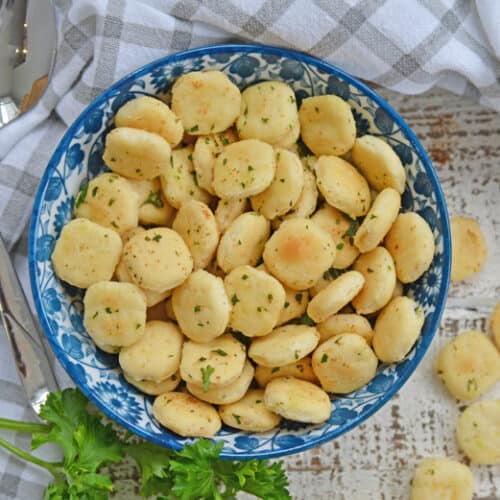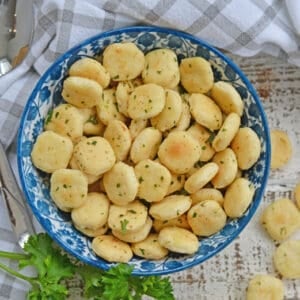 Ranch fanatics will fall in love with these EASY Ranch Oyster Crackers! With butter, ranch seasoning and crackers, you have yourself a delicious snack!
Ranch Meatballs
With simple ingredients and 35 minutes, you can make these delicious EASY Ranch Meatballs for dinner! A great way to spice up your spaghetti and meatballs!
CONNECT WITH SAVORY EXPERIMENTS!

Be sure to follow me on social media, so you never miss a post!

Facebook | Twitter | Youtube
Pinterest | Instagram

Get our FREE 8 Day E-Course on How to Be a Better Home Cook. Sign up HERE!