Whether you're in the mood for soup, salad or crab cakes, these Crab Recipes fit the bill! There is something to satisfy everyone's tastes!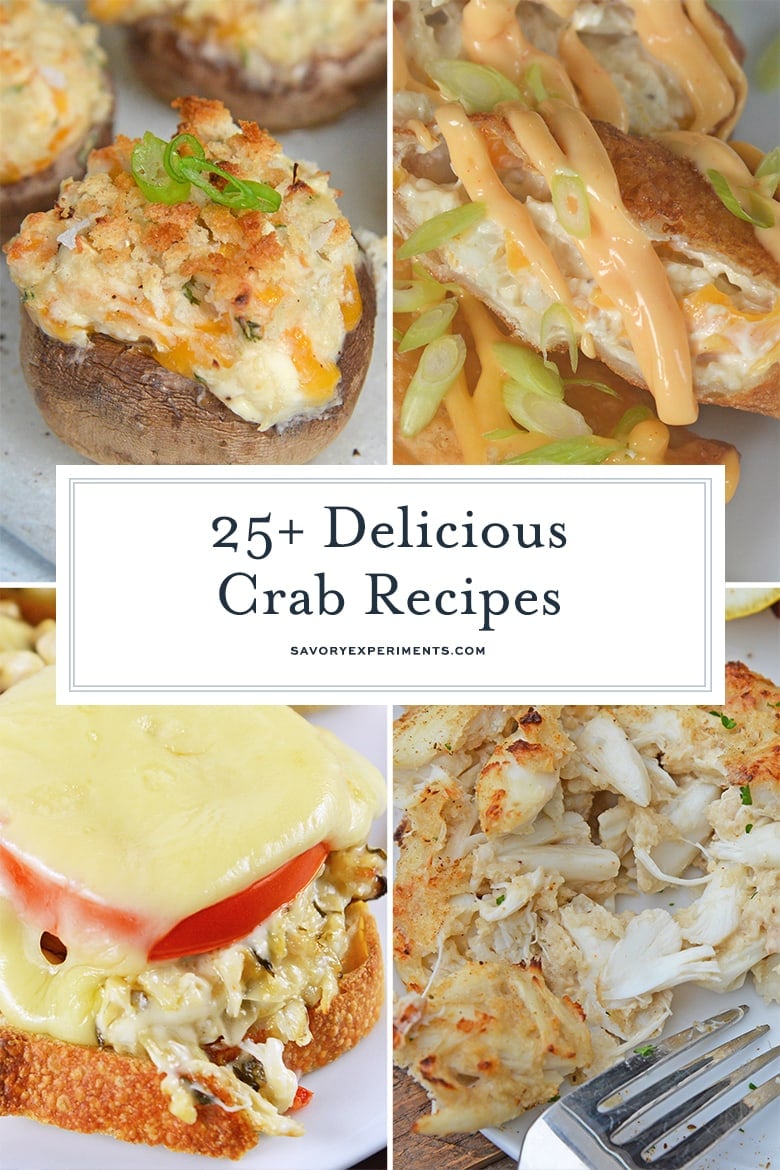 If you've been around here for any length of time, you might have caught on to my love for crab. There are just SO many ways to prepare crab, and I can't get enough of it. Plus, living in Maryland makes it kind of a necessity, right?
These Crab Recipes have everything from soups to salads, crab stuffed beef and even side dishes with crab. So whether you want it as an appetizer, dinner or side, you'll find what you're looking for here.
Appetizer Crab Recipes
Crab Soup Recipes
Salad Crab Recipes
Crab Side Dishes
Crab Main Dishes
More seafood recipes you'll enjoy: