What is Crab Rangoon? Rangoon are wonton wrappers filled with hot crab dip, or in this case, jumbo lump crab and then deep fried to a golden brown. Crab rangoon can actually be served baked or fried.
They are sometimes called crab puffs, crab wontons or just cheese wontons. Like most people, I used to refer to them as "rangoons" (plural) but it turns out that they are just rangoon for plural or singular.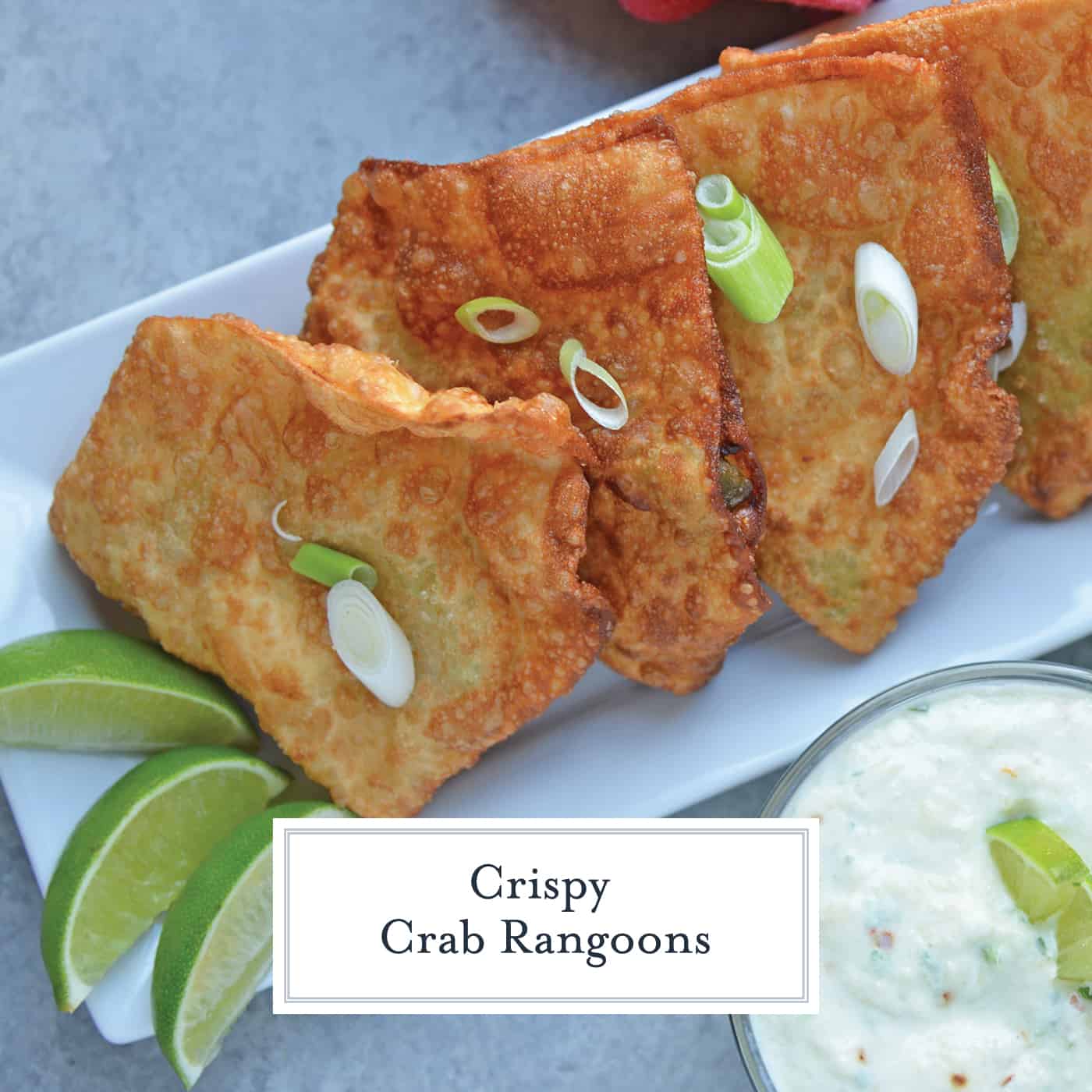 Crab Rangoon is one of my favorite appetizer recipes! Creamy avocado, buttery crab and cream cheese with a Jalapeno Pineapple Sauce.
Crab Rangoon is a popular recipe in American Chinese restaurants, but not authentic Chinese cuisine. They are are starting to grace the menus of Thai restaurants.
A traditional rangoon is just a crab mixture in a fried wonton, served with a sweet and sour sauce, but my rangoon has a special ingredient. AVOCADO! I love avocado and it pairs so well with the crab and cream cheese, essentially a hot crab dip wrapped in crispy wonton.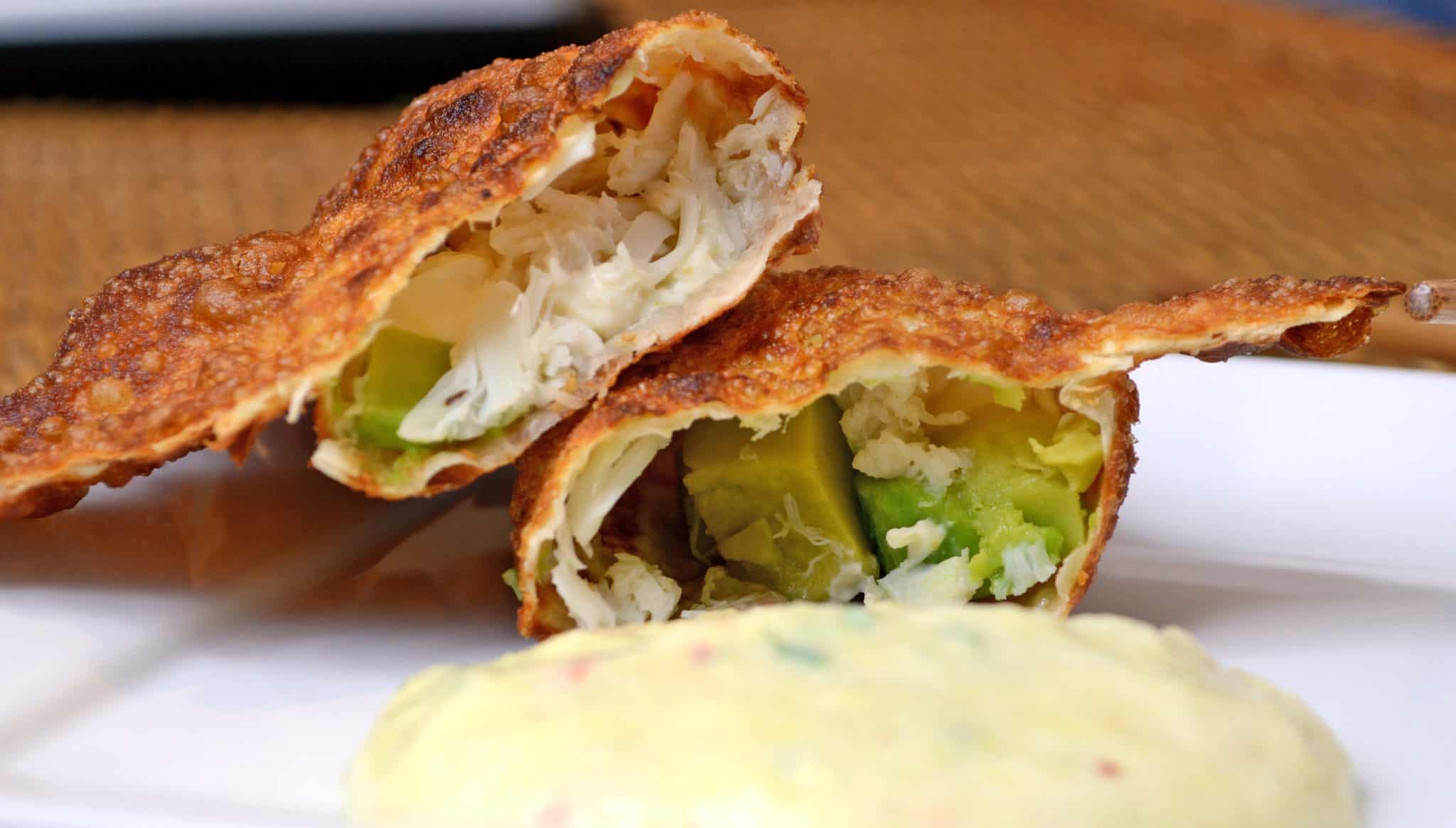 It is clear that cream cheese is an American addition seeing that this and other types of cheese aren't used in Asian dishes. Many beleive that the original rangoon made its appearance in Yangon, Burma, which was formerly known as Rangoon. These rangoon were filled with local ingredients.
The edges of the wonton are sealed with an egg white and water mixture which serves as the "glue" to hold it all together. They are commonly garnished with green onion, also known as scallions.
PRO TIP: Bake or fry leftover wonton wrappers. Lightly fry them and dust with salt. Use in salads!
Crab Rangoon is typically served with a sweet and sour sauce or duck sauce. Since I was already breaking the mold, I figured I'd also shattered the dipping sauce barrier by making something new and fun.
Jalapeno Lime Sauce! A little sweet and a little spicy with the umami base of plain Greek yogurt.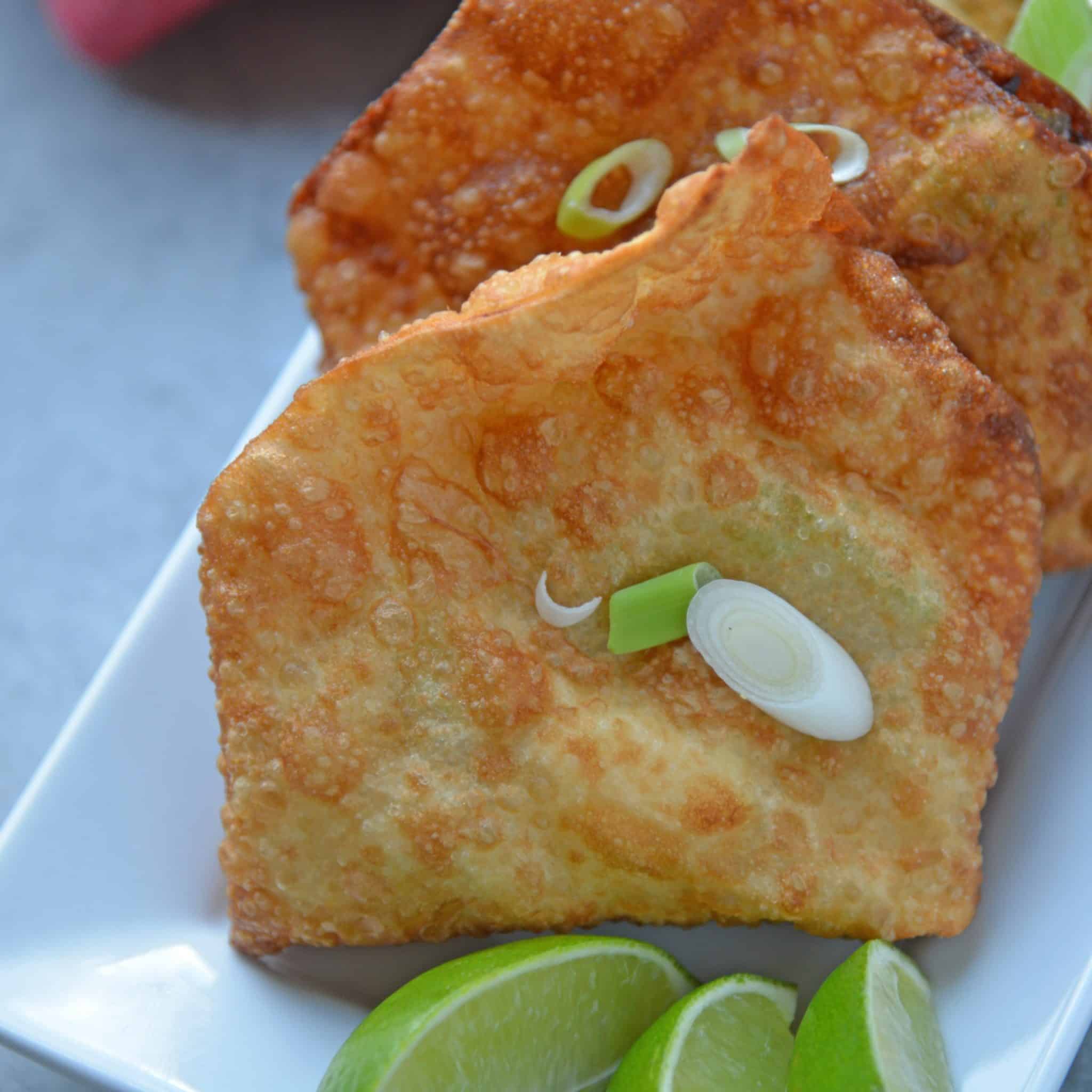 Lime soaked avocado, sweet crab and cream cheese are wrapped in a crusty wonton wrapper and dipped into a cool jalapeno pineapple dipping sauce made extra creamy with Greek yogurt.
Rangoon can also be stuffed with Spinach Dip for a vegetarian rangoon. This is in excellent way to use up just a cup or so of leftovers !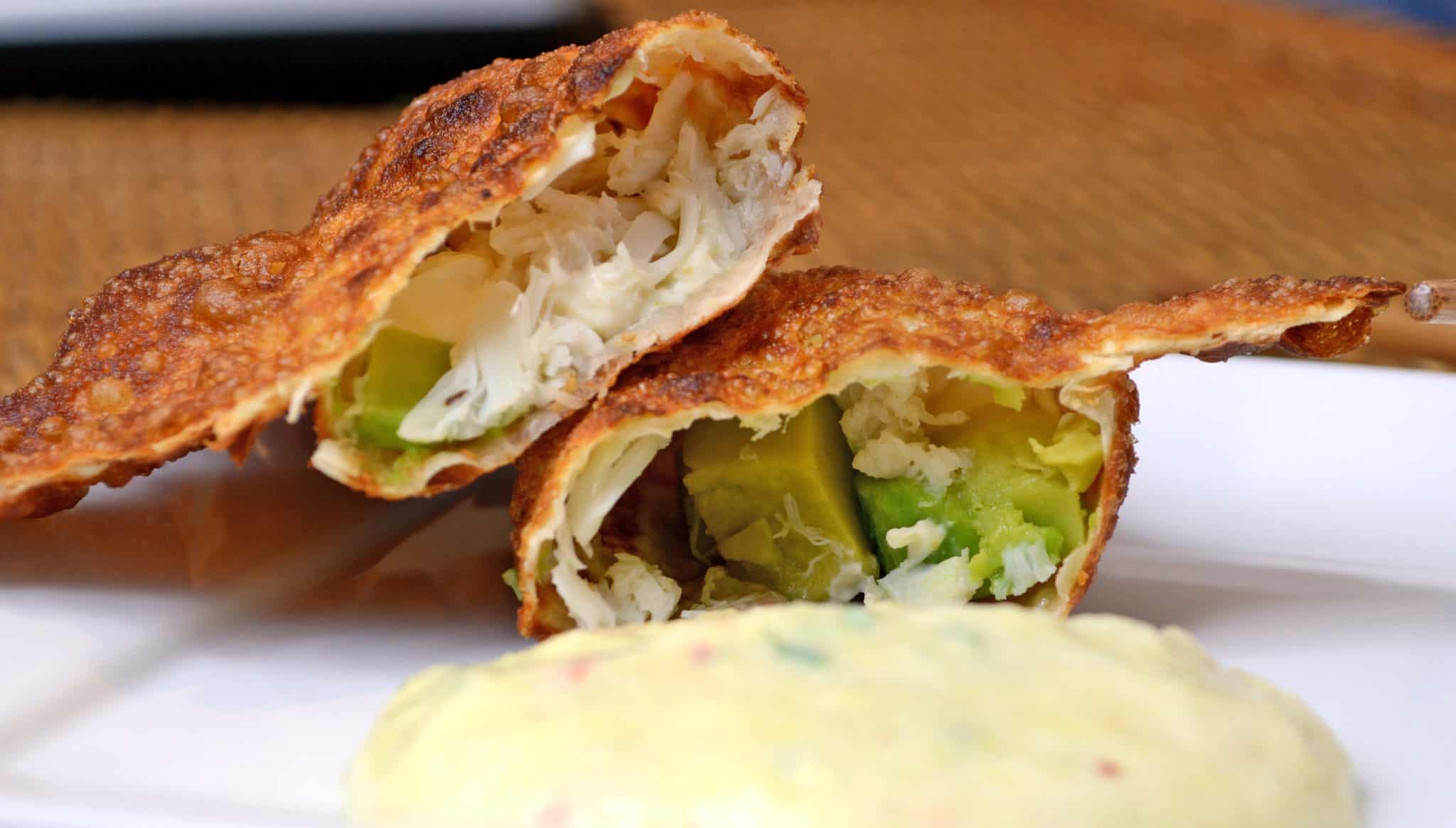 Tools needed to make Avocado and Crab Wontons:
Slotted Metal Spatula– I like these best for frying because they can withstand very high temperatures, the fine mesh means I can fish out any remaining batter that might be burning and they don't stick to things easily.
Heavy Bottom Frying Pan– this will be one of your most used kitchen tools. Having something that is heavy bottom will distribute heat better and prevent burning whether you are using an electric or gas range.
Ramekins– I like giving folks their own individual sauce cups. Then you don't have to worry about double dipping! Ramekins are also great for ingredient preparation and baking mini soufflés.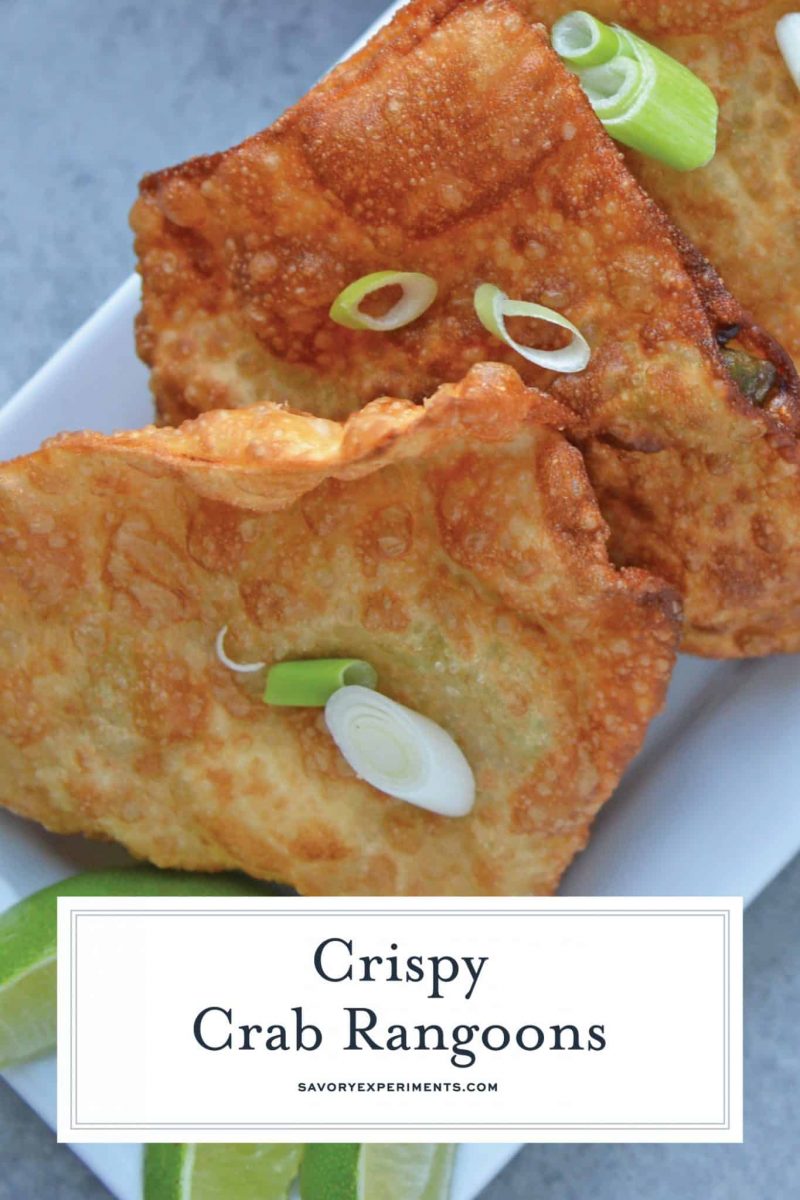 If you liked these crab puffs, you'll love these!
Smoked Salmon with Creamy Pesto Crackers
Smoked Salmon Pesto Crackers are easy no-cook appetizers perfect for any potluck, party or afternoon snack. They are also healthy!
Crab Rangoon Dip
This Crab Rangoon Dip is creamy, cheesy and packs all the flavor of the classic crab rangoon. It's quick & easy to make and takes only 30 minutes to make!
Maryland Crab Dip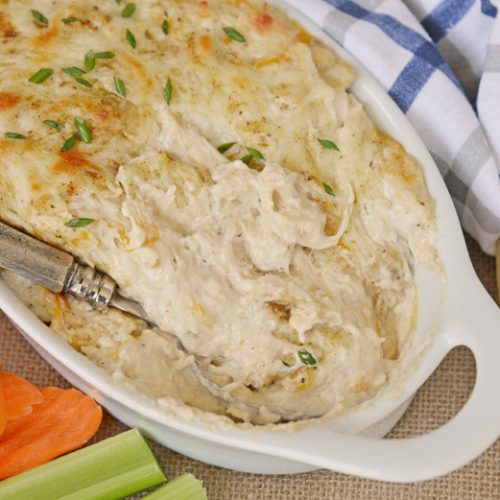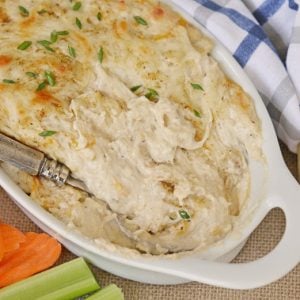 Hot Crab Dip with cream cheese is a is a Maryland classic! Blended with cheese, lump crab meat and old bay, this crab dip served hot is the best party appetizer recipe!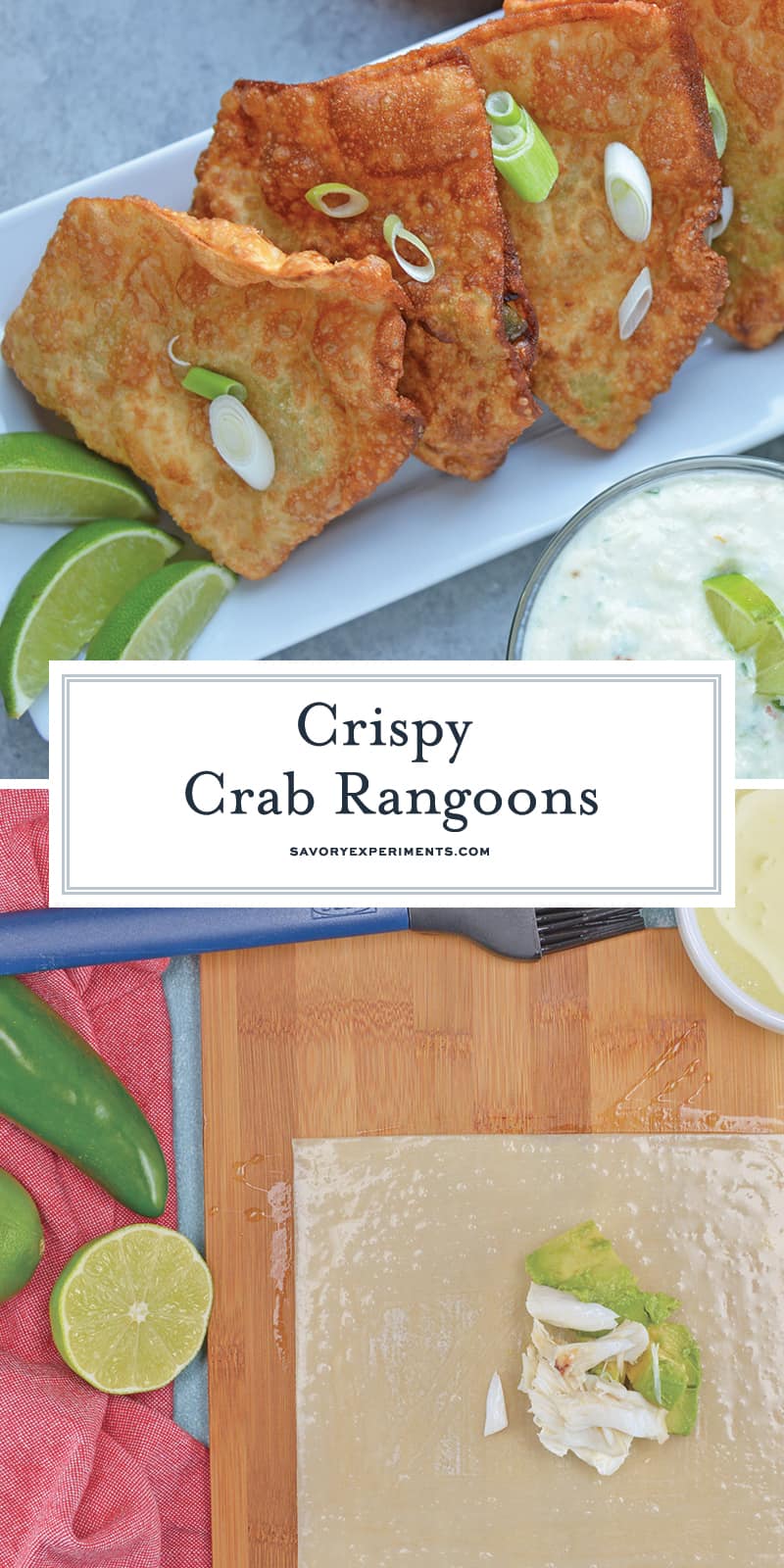 Questions you might have about how to make crab rangoon:
Can you make crab rangoon ahead of time? You sure can! Make all the wontons ahead of time and if you are planning to fry them in the next day or so, just put them in the refrigerator.
Can I freeze crab rangoon? Crab rangoon are very freezer friendly. You can freeze them before frying or after frying for up to 4 months.
Can I use imitation crab meat? Yes, if real crab meat is hard to find or too expensive, feel free to use imitation crab meat. Chances are the ones you eat at the restaurant are probably imitation crab.
What are imitation crab meat? Crab sticks, krab sticks, imitation crab meat or seafood sticks are made from finely chopped white fish. They do not contain crab. They are artificially colored to be a little peach and formed into the shape of snow or spider crab meat.
Can I bake crab rangoon? You can bake crab rangoon, but they won't be as crispy. Bake at 350 degrees for 10 minutes or until they start to lightly brown.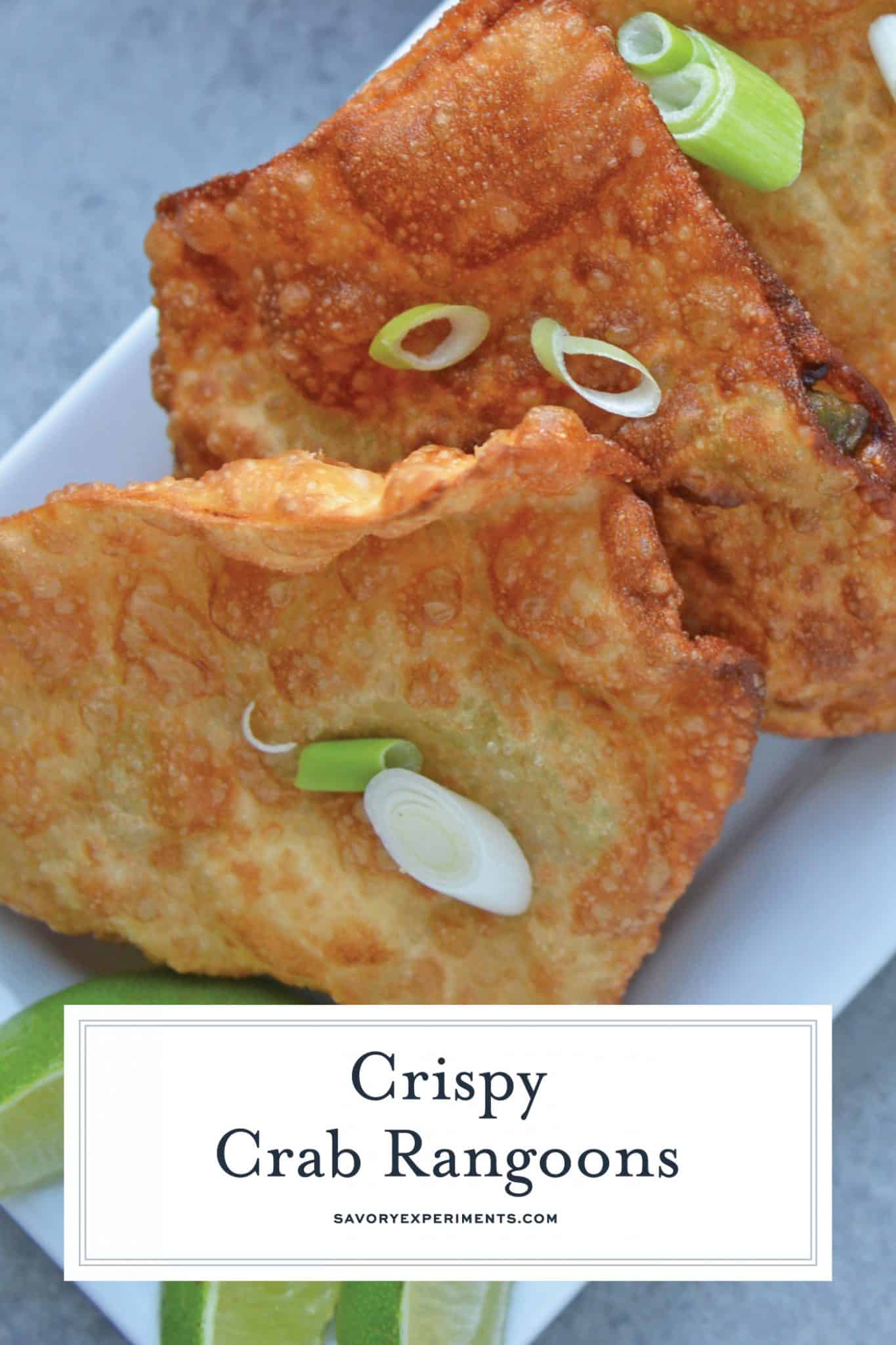 Crab Rangoon is one of my favorite appetizer recipes! Creamy avocado, buttery crab and cream cheese with a Jalapeno Pineapple Sauce.
CONNECT WITH SAVORY EXPERIMENTS!

Be sure to follow me on social media, so you never miss a post!

Facebook | Twitter | Youtube
Pinterest | Instagram
Get our FREE 8 Day E-Course on How to Be a Better Home Cook. Sign up HERE!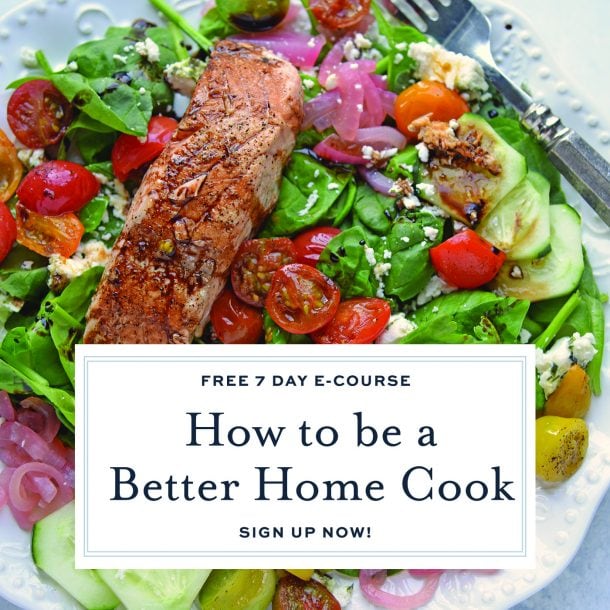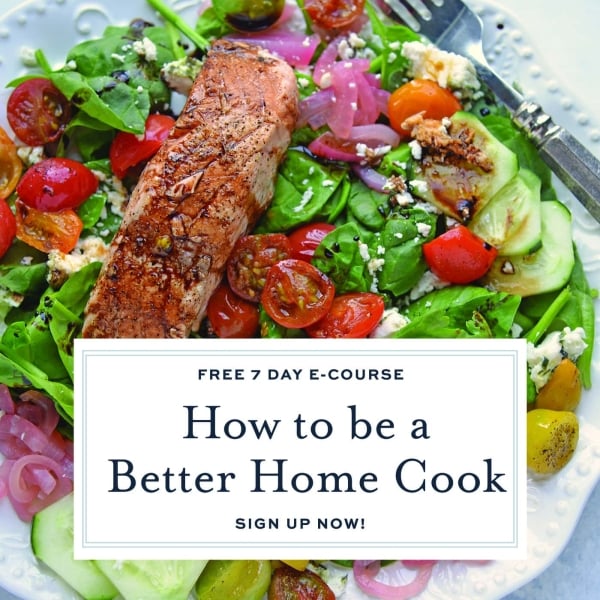 Crab Rangoon
Crab Rangoon is one of my favorite appetizer recipes! Creamy avocado, buttery crab and cream cheese with a Jalapeno Pineapple Sauce.
Instructions
Pour lime juice over avocados to prevent browning. Lightly toss to cover. Set aside.

Whisk egg whites and water in a small bowl.

Using a pastry brush, lightly coat the outer edges of your large wonton wrapper with egg white wash. Spoon one tablespoon crab, avocado and softened cream cheese into the center of each wonton wrapper. Fold over into a triangle and seal edges.

If they are difficult to seal, fold over a small bit on the edges using egg white wash as glue. You can get creative with artistic ways to fold your rangoons.

Repeat with remaining ingredients and wrappers.

Heat 1 inch of oil in a large Dutch oven or frying pan and preheat oven to 200 (or "warm" setting).

Place 3-4 crab and avocado rangoons in the pan at a time. Don't crowd the pan, leaving at last 1 inch in between each.

Fry for 2-3 minutes on each side or until they are a golden brown. Remove to a paper towel lined baking sheet. Place in the warm oven until ready to serve.

Serve with Spicy Pineapple Sauce!

If you've tried this recipe, come back and let me know how it was!
Nutrition
Calories:
65
kcal
|
Carbohydrates:
1
g
|
Protein:
3
g
|
Fat:
5
g
|
Saturated Fat:
2
g
|
Cholesterol:
21
mg
|
Sodium:
176
mg
|
Potassium:
54
mg
|
Vitamin A:
195
IU
|
Vitamin C:
1
mg
|
Calcium:
20
mg
|
Iron:
0.2
mg