This easy bruschetta recipe will bring the taste of Italy straight to your home for you and your guests! Give this delicious Crab Bruschetta appetizer a try today!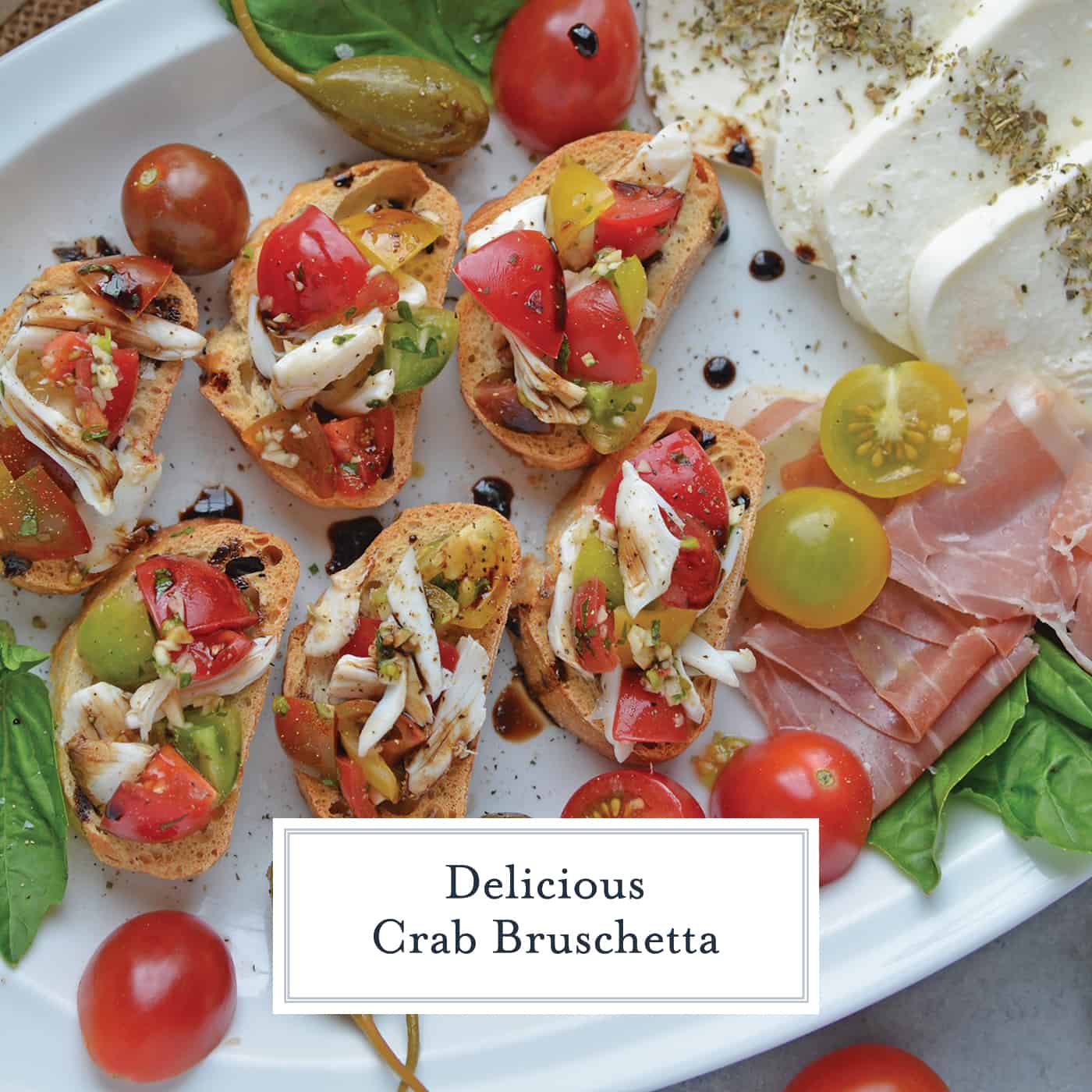 Crab Bruschetta is a mound of fresh tomatoes, garlic basil and buttery crab meat piled high on crispy toast. This is one of the best appetizers out there!
I love to serve Crab Bruschetta when I have guests over, but what is bruschetta? Bruschetta is a dish that originates in Italy. It's made up of toasted garlic bread rubbed with garlic and topped with olive oil and salt.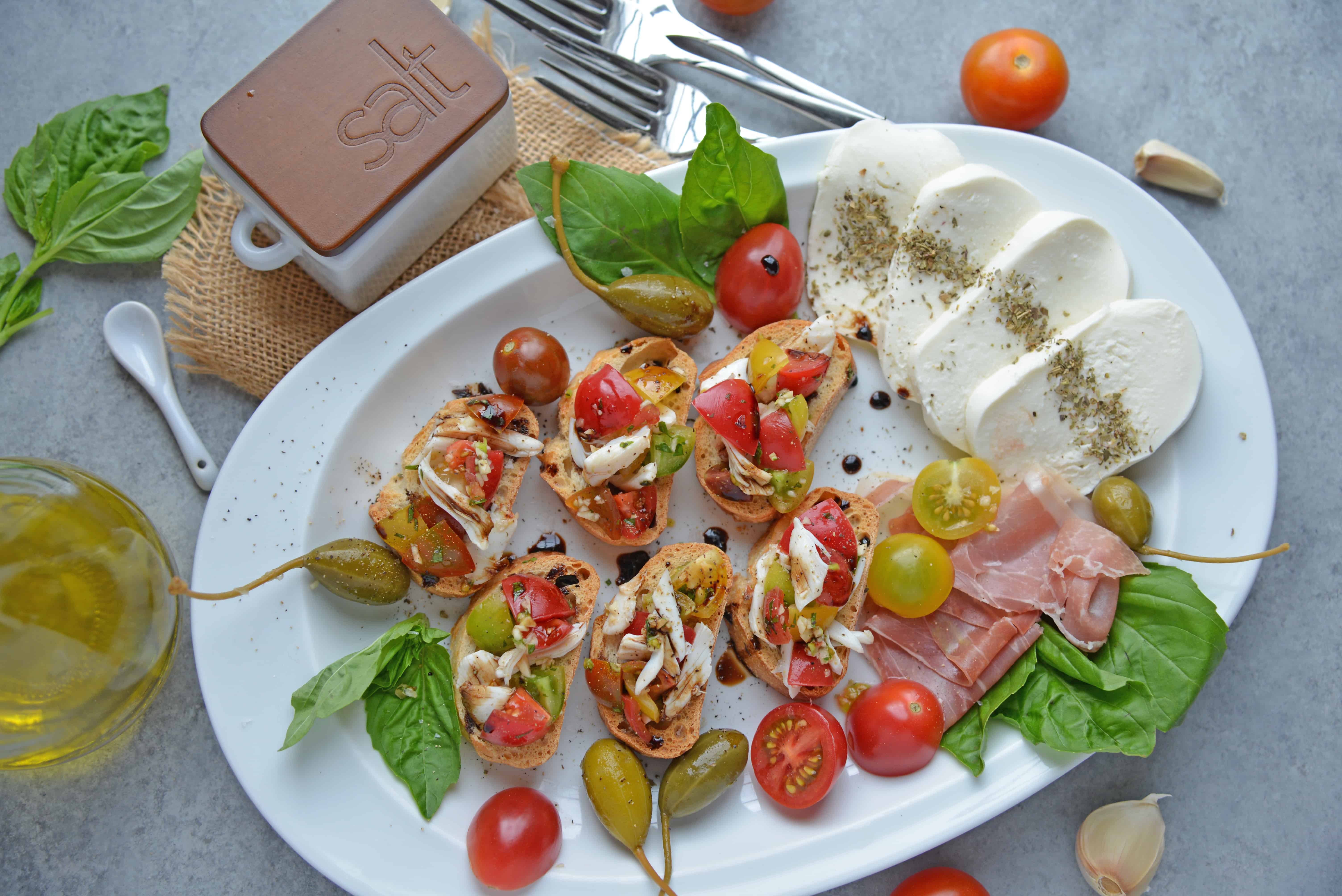 There are multiple different versions of bruschetta out there. Bruschetta toppings seem to typically consist of tomatoes, cured meats, cheese, vegetables and beans!
I decided to do a little research and find out a little background history on bruschetta and where it's derived from. There's no surprise to know that bruschetta originates from Italy all the way back in the 16th century, however there is evidence of traces of bruschetta all the way back in Ancient Rome times.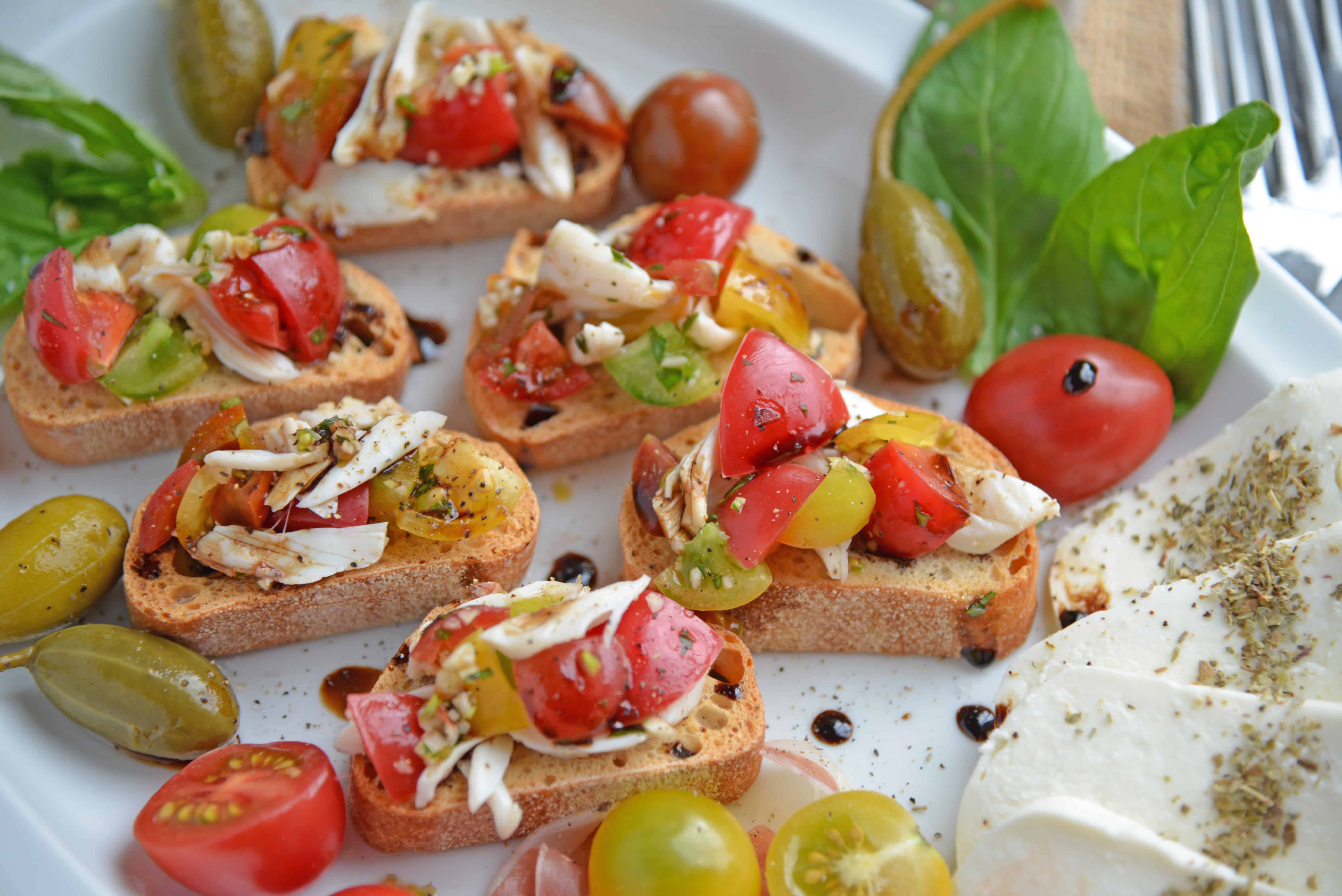 The classic farmers recipe from the Etruscan age is made from a slice of bread that is brushed with garlic and drizzled with olive oil. The one we're used to and the most commonly found is made from tomatoes, fresh basil, olive oil, and garlic.
There is an old Italian saying pertaining to bruschetta that says, "Day-one bread, month-old oil, and year-old oil". Simply put, any kind of Italian food is better when accompanied by a glass of wine!
Bruschetta is such a perfect and classic dish, but here in Baltimore, we like to add CRAB! Usually served as an appetizer, I've been known to eat it as my main meal as long as I add a protein, sometimes shrimp, but most of the time it is crab.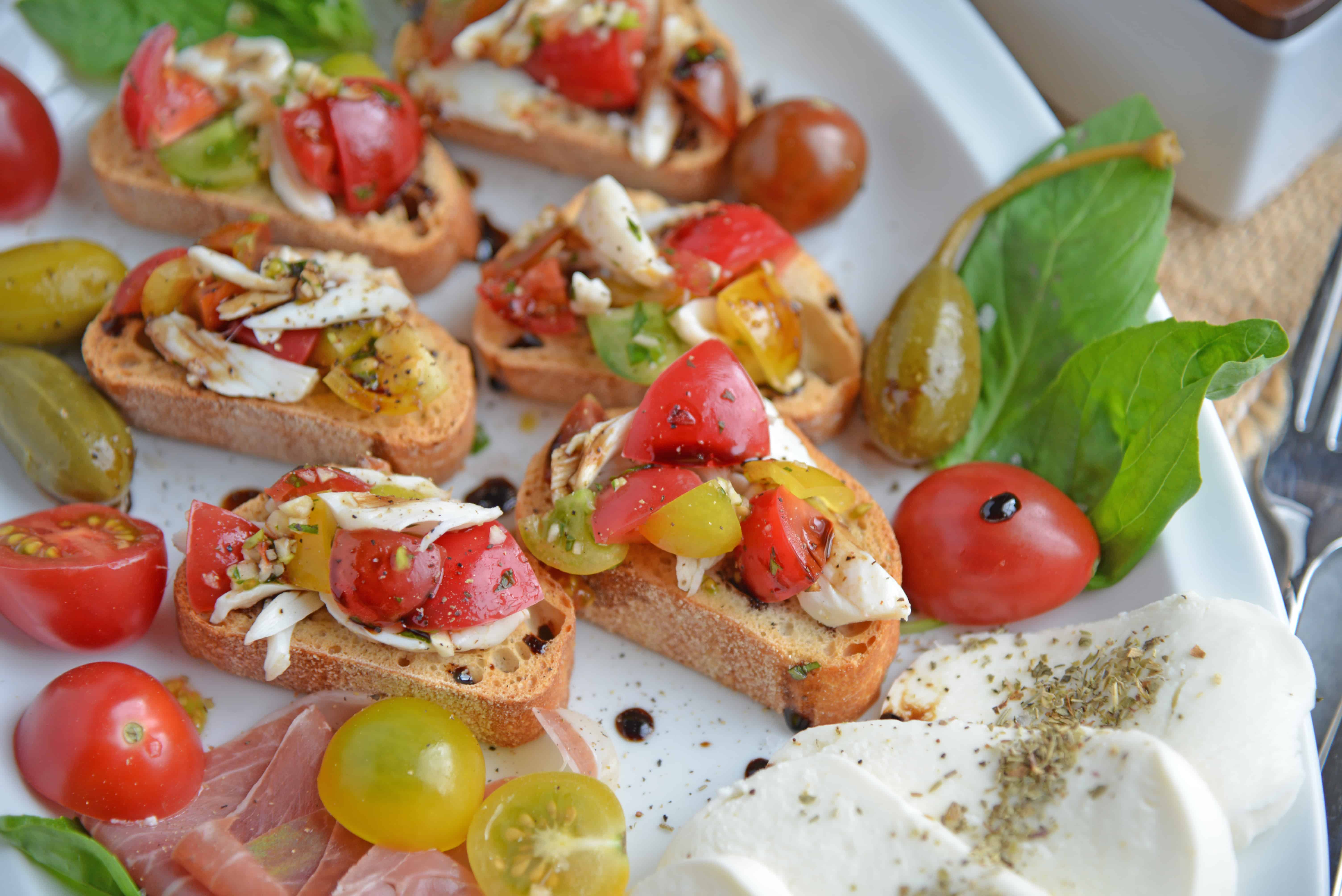 Buttery crab meat is light, doesn't overpower the natural flavors of the vegetables and kicks up of the "elegance level" a few notches.
You can also add shredded mozzarella cheese and pop it under the broiler for a few minutes to serve hot and melty. Top on a larger piece of toasted bread and serve with a spring salad and Balsamic Vinaigrette for a light dinner.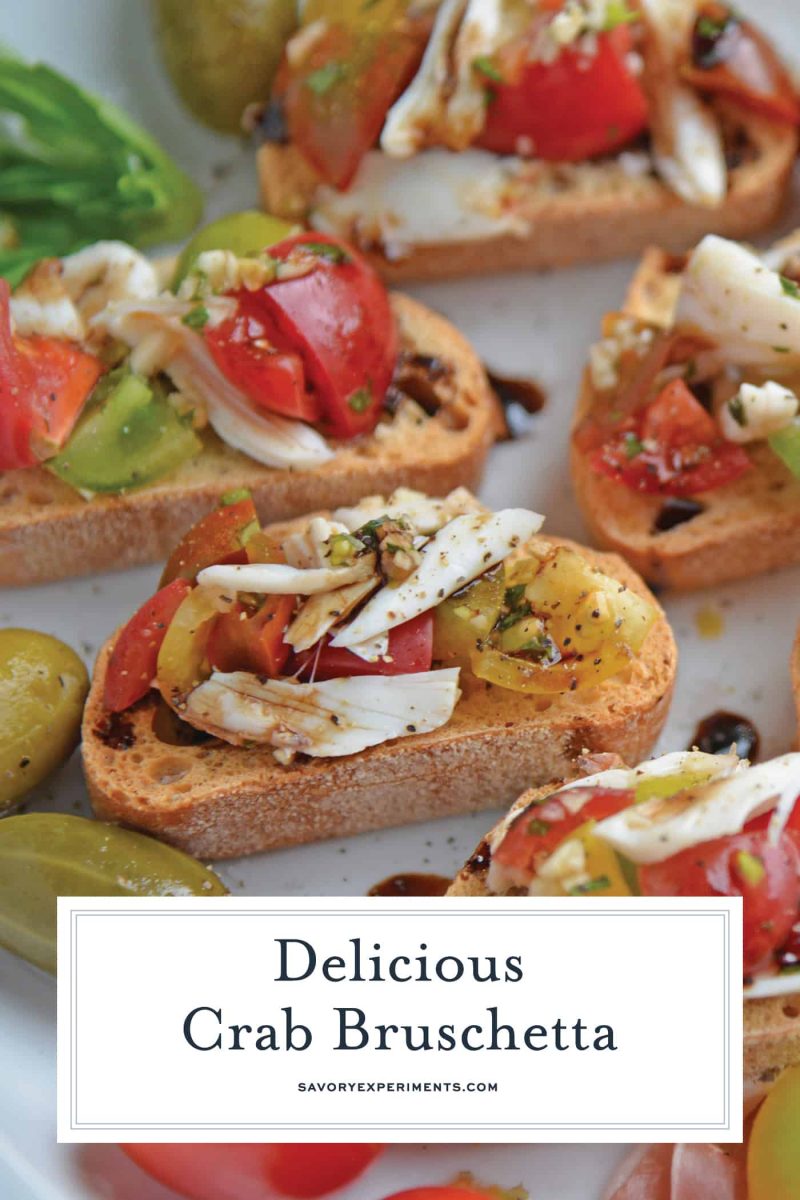 Check out these other  ideas: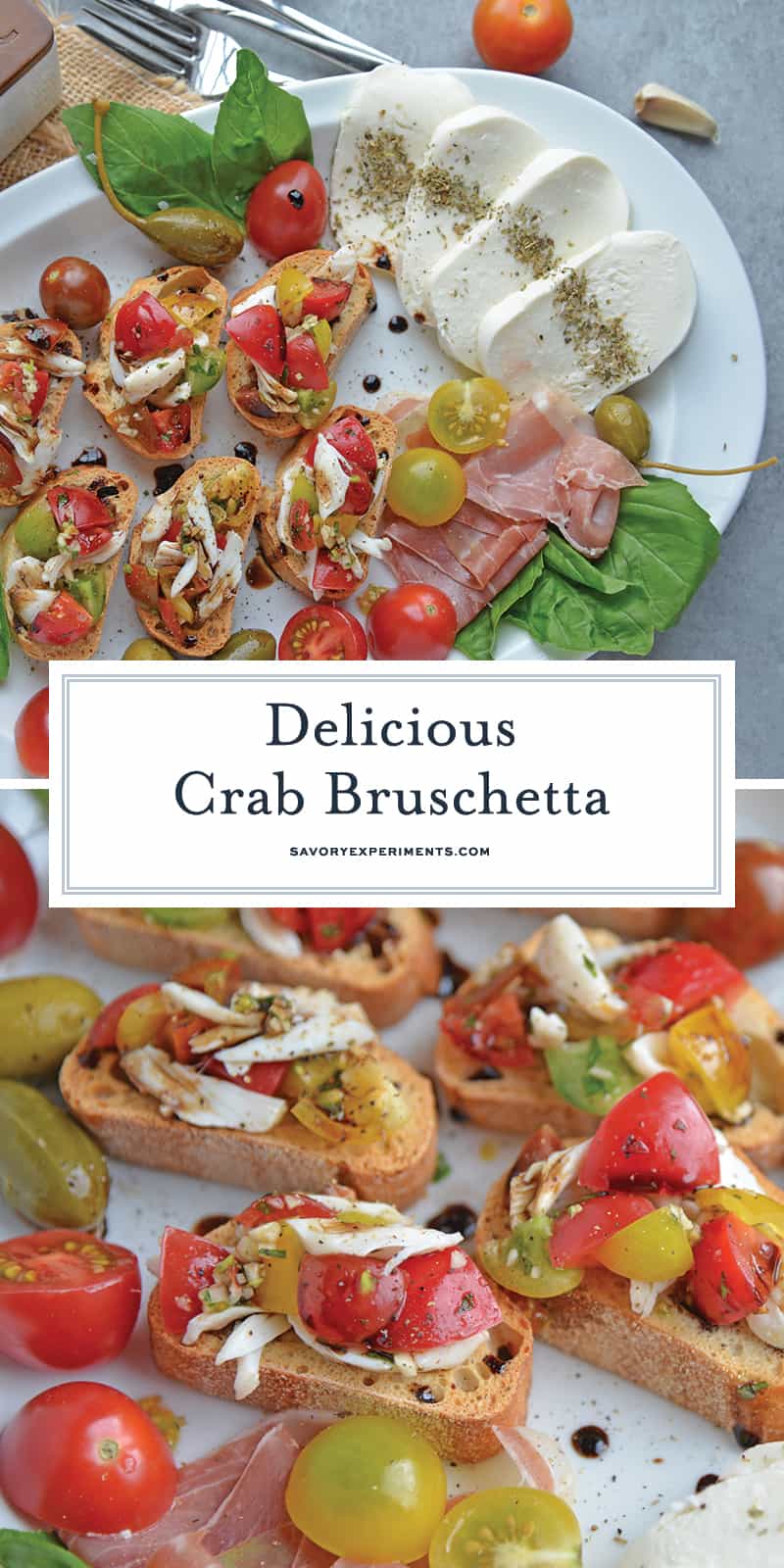 CONNECT WITH SAVORY EXPERIMENTS!

Be sure to follow me on social media, so you never miss a post!

Facebook | Twitter | Youtube
Pinterest | Instagram

Get our FREE 8 Day E-Course on How to Be a Better Home Cook. Sign up HERE!