You only need 3 ingredients and 20 minutes to make a delicious salmon recipe with everyone's favorite flavor: ranch! This baked Ranch Salmon is the ultimate easy weeknight meal.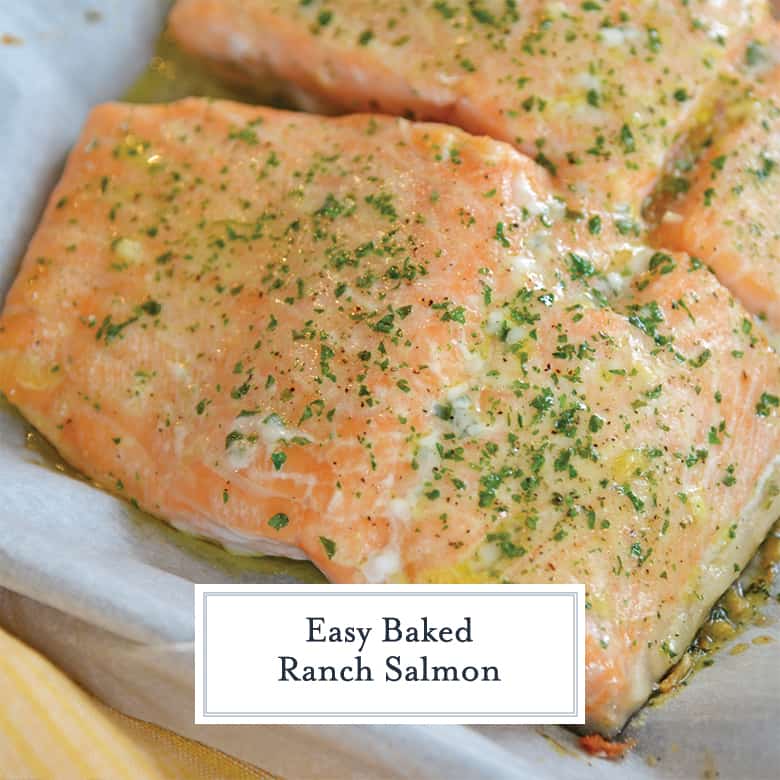 Looking for an simple weeknight meal with minimal ingredients? This easy Ranch Salmon is it!
Dry ranch seasoning is a miracle ingredient as far as I am concerned. It is so versatile and can be used on many dishes, including seafood. Some of my favorite recipes that use ranch seasoning are:
Salmon is one of our favorite easy weeknight meals and ranch seasoning is the perfect way to spruce it up, so this Ranch Salmon recipe was a no brainer!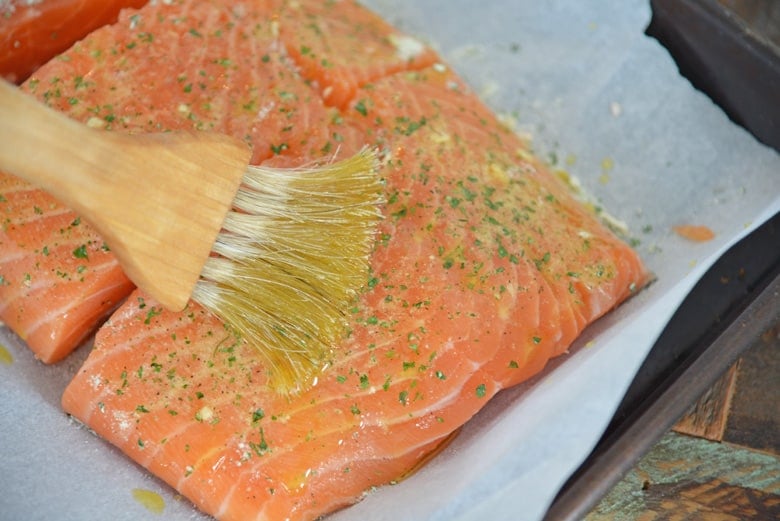 Salmon has many health benefits, most of all it is packed with omega 3 fatty acids. In addition, it has been linked to lower cholesterol, reducing the chance of heart attacks, aiding in the building of muscle and it is tasty!
However, as much as I love salmon, I am very particular about how to cook it! My tips for baking the best salmon are below.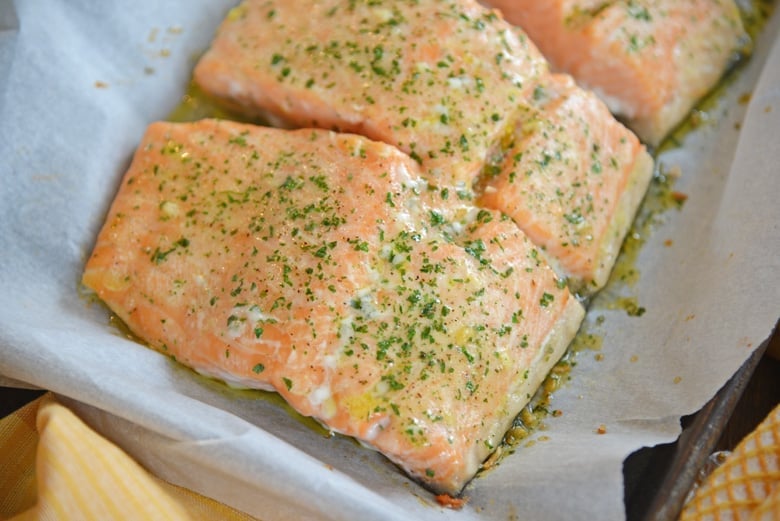 How to bake salmon:
People tend to be very worrisome about making salmon at home when reality, it is very easy. Pay attention, keep an eye on it and you'll be a salmon pro in no time at all.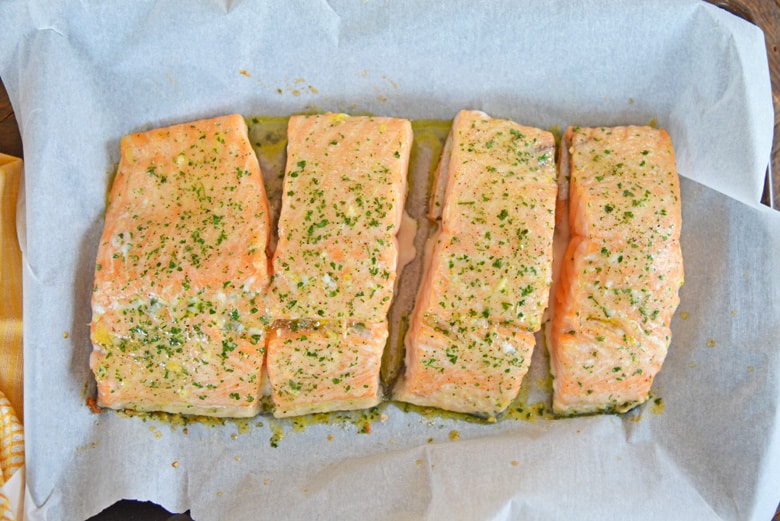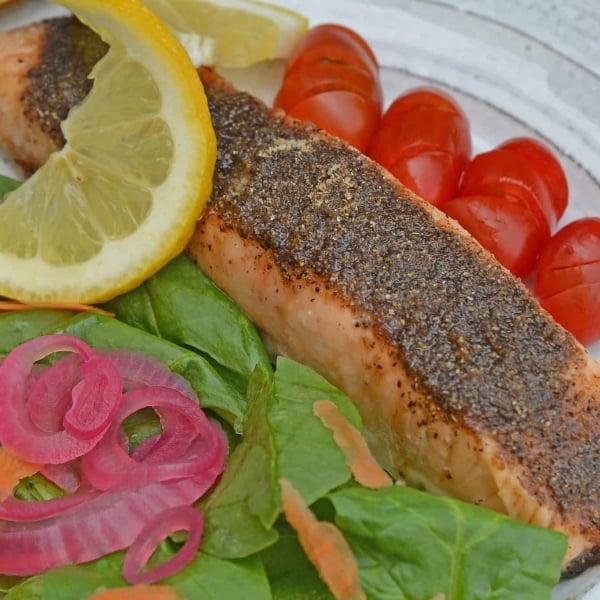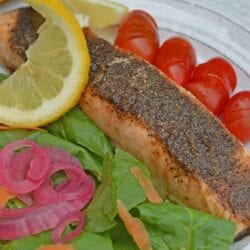 Pastrami Spiced Salmon
Pastrami Salmon Rub is a blend of the perfect salmon seasoning! Not only for baked salmon, this rub also work for grilled salmon and salmon kabobs!
See The Recipe!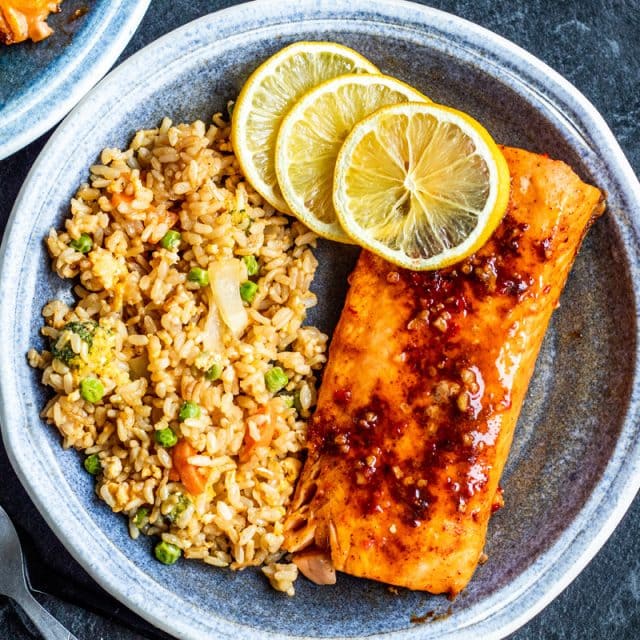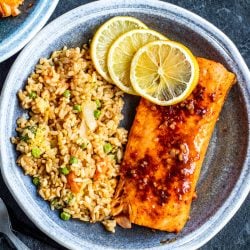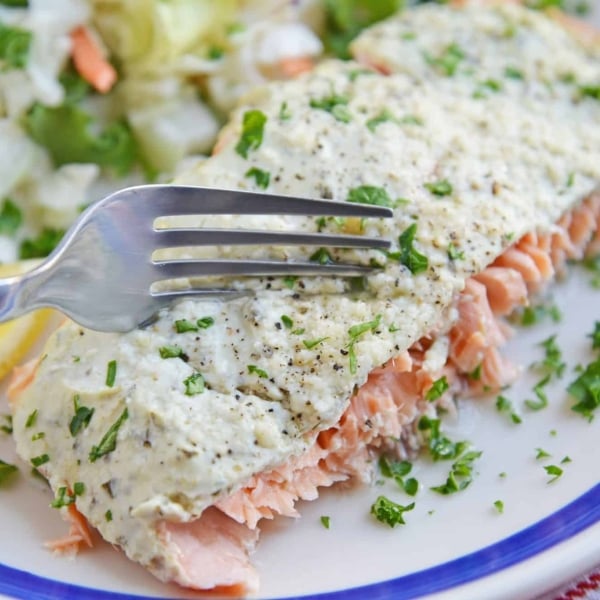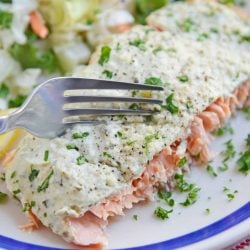 Pesto Salmon
This Pesto Salmon recipe is the best way to make baked salmon. With only 5 ingredients including Greek yogurt and homemade pesto, it will be your new favorite.
See The Recipe!
Best sides for salmon: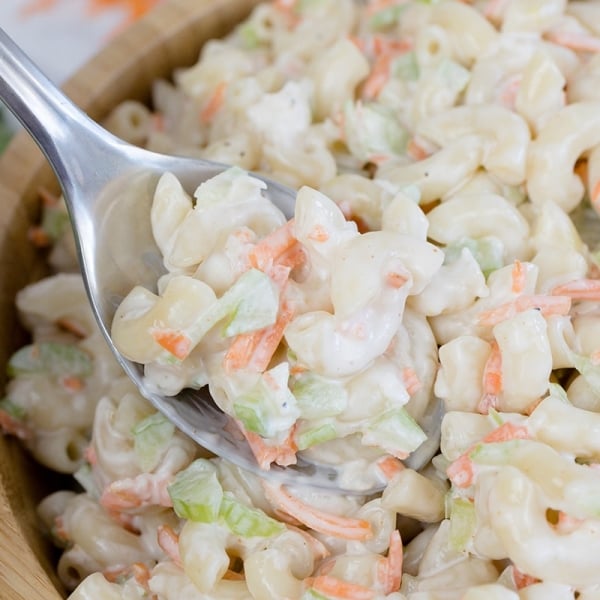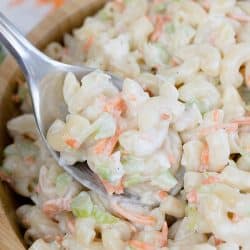 Best Macaroni Salad
If you've ever wondered how to make macaroni salad, this Classic Macaroni Salad recipe is the answer! Great for BBQs, potlucks, cookouts and, of course, garbage plates!
See The Recipe!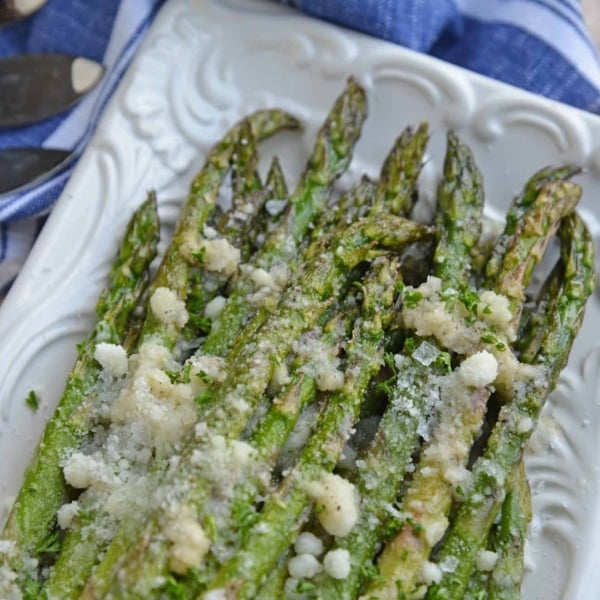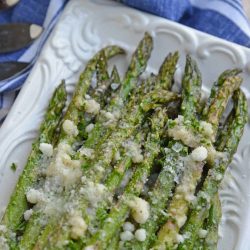 Garlic Parmesan Asparagus
Garlic Parmesan Asparagus is an easy side dish with loads of flavor. One of your favorite vegetables covered in fresh garlic and Parmesan cheese, what could be better?
See The Recipe!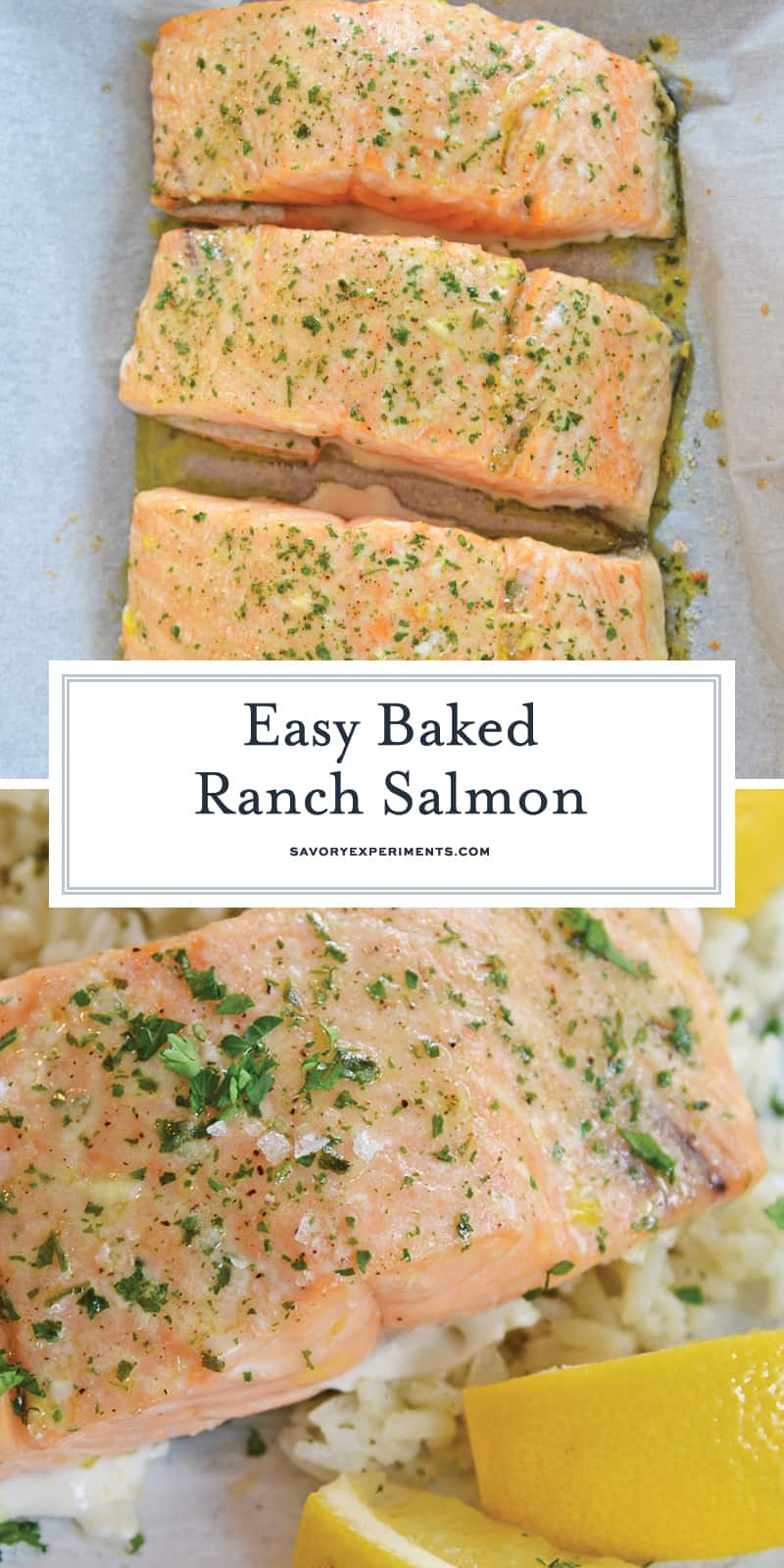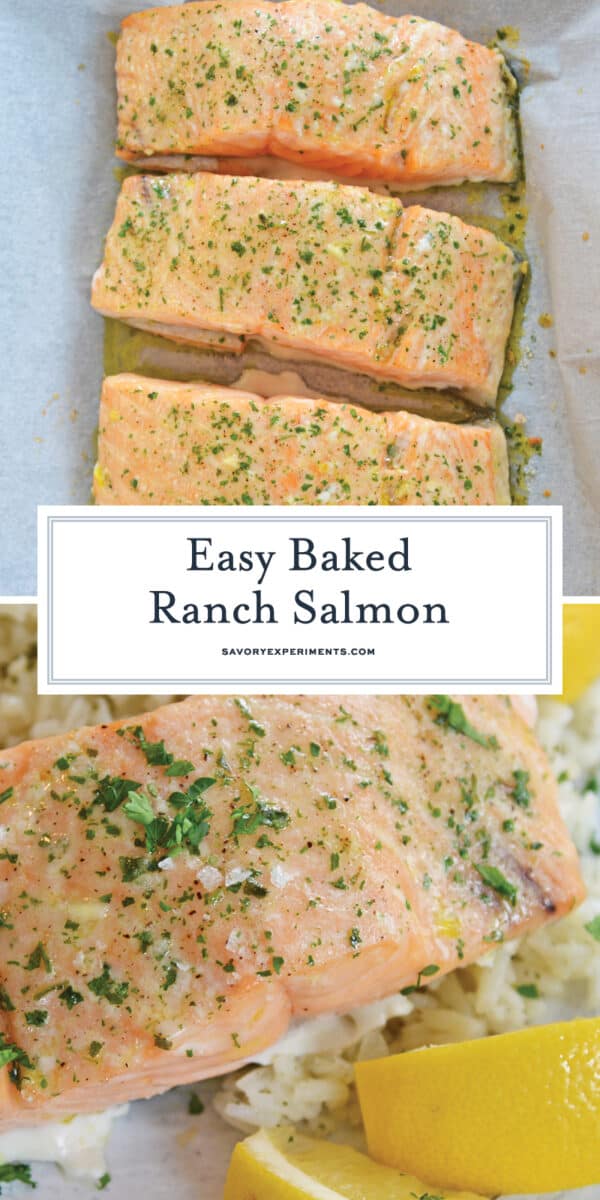 Tools for making baked salmon recipes:
Rimmed Baking Sheet– another kitchen staple! You'll use this for prep work, roasting and much more. I have 7 at my house.
Fish Spatula– It is just a long spatula making it easier to transport and serve longer fish fillets.
Meat Thermometer– Every home kitchen should have a meat thermometer. Never take a guess as to if something is done again!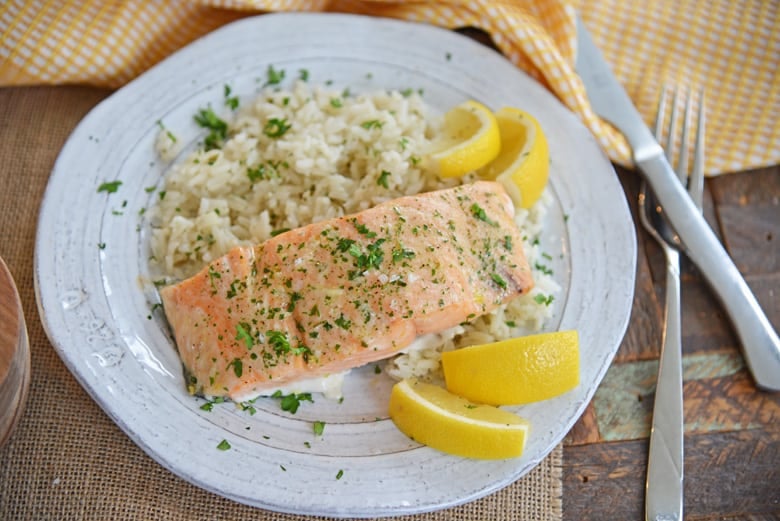 Questions you may have about this easy Ranch Salmon:
Can salmon be eaten rare?
Yes, it can. Salmon can be eaten raw as it is in many sushi rolls. You do need to make sure it was handled properly and kept at the right temperature before eating it below 145 degrees. Always be cautious of eating undercooked or raw meats.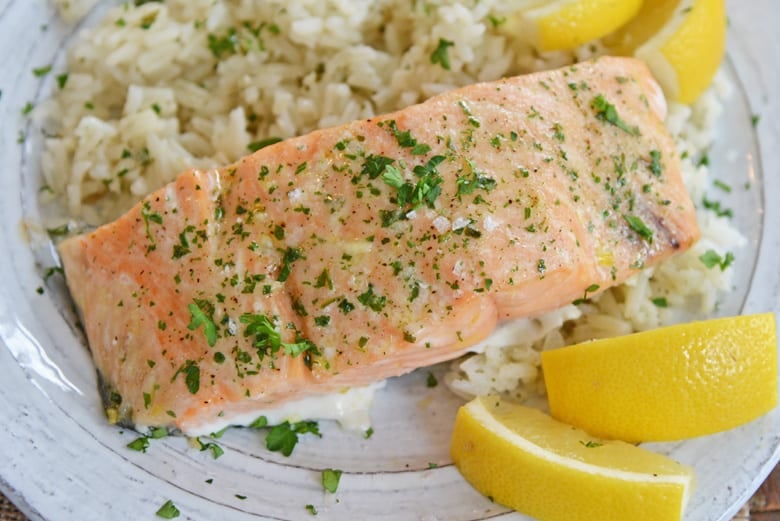 How much salmon should I plan for per person?
Four to six ounces per person is a good amount. While a whole fillet looks impressive, it is easier to get similar size pieces if you get individual fillets. It also cooks faster and more evenly.
Can I freeze salmon?
Raw salmon can be frozen and in all honesty, has probably previously been frozen before you even bought it.
Freezing fish isn't the worst thing, in fact it is known to kill some bacteria that could possibly be harmful. (Not all bacteria and you still need to make sure it is handled and cooked properly).
Can you bake frozen salmon?
You can, I suppose, but I wouldn't recommend it. It will not cook evenly. I would let it thaw first.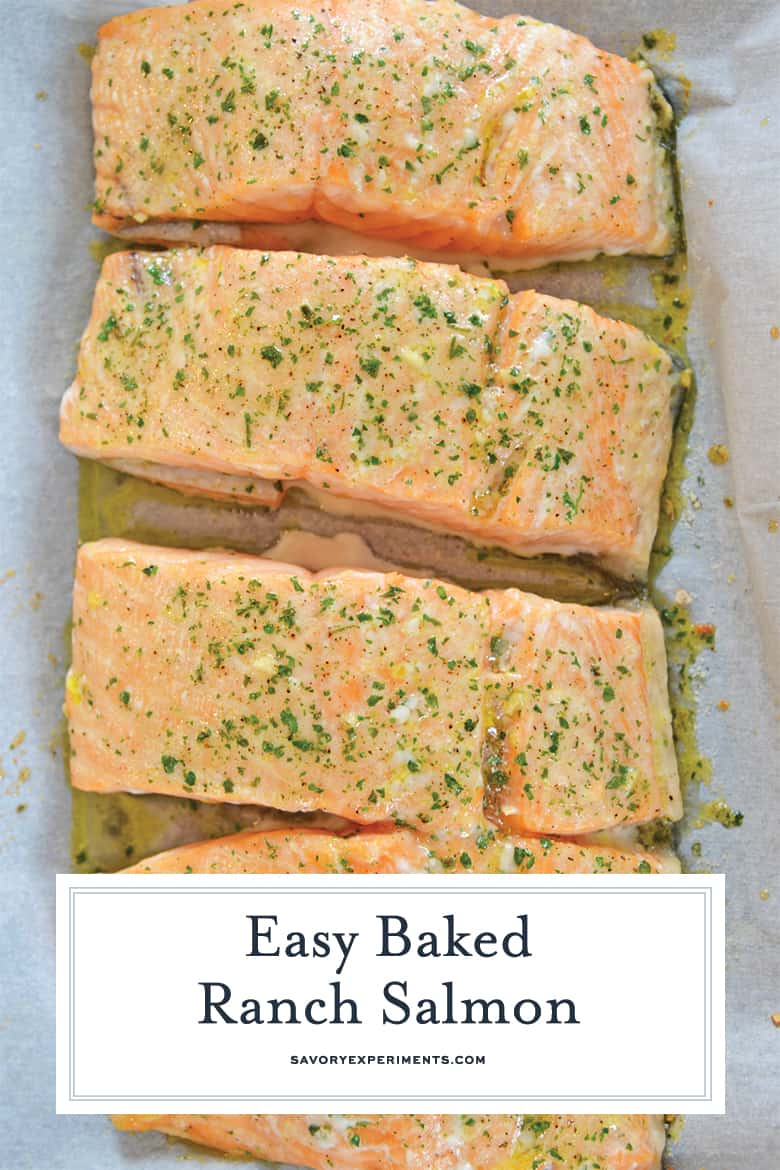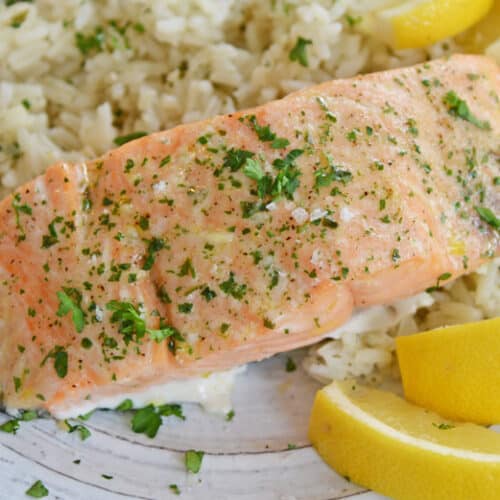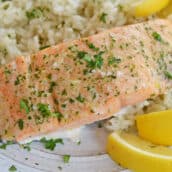 Ranch Salmon
Looking for an simple weeknight meal with minimal ingredients? This easy Ranch Salmon is it!
Instructions
Preheat oven to 375 degrees. Line a rimmed baking sheet with aluminum foil or spray a 9×13 baking dish with cooking spray.

Baste olive oil over each filet and then sprinkle with dry ranch seasoning.

Bake uncovered for about 10 to 15 minutes or until fish is opaque and flakes easily when tested with fork.

Allow to rest for 3-4 minutes before serving with fresh lemon wedges. Season to taste with freshly ground pepper and Maldon sea salt.

If you've tried this recipe, come back and let us know how it was!
Nutrition
Calories:
254
kcal
,
Carbohydrates:
6
g
,
Protein:
22
g
,
Fat:
14
g
,
Saturated Fat:
2
g
,
Cholesterol:
62
mg
,
Sodium:
894
mg
,
Potassium:
556
mg
,
Vitamin A:
45
IU
,
Calcium:
14
mg
,
Iron:
1
mg