Maryland is known for its crab cakes, but also its inventive recipes utilizing crab in other ways. One of my favorites is Crab Dip Stuffed Artichoke Hearts.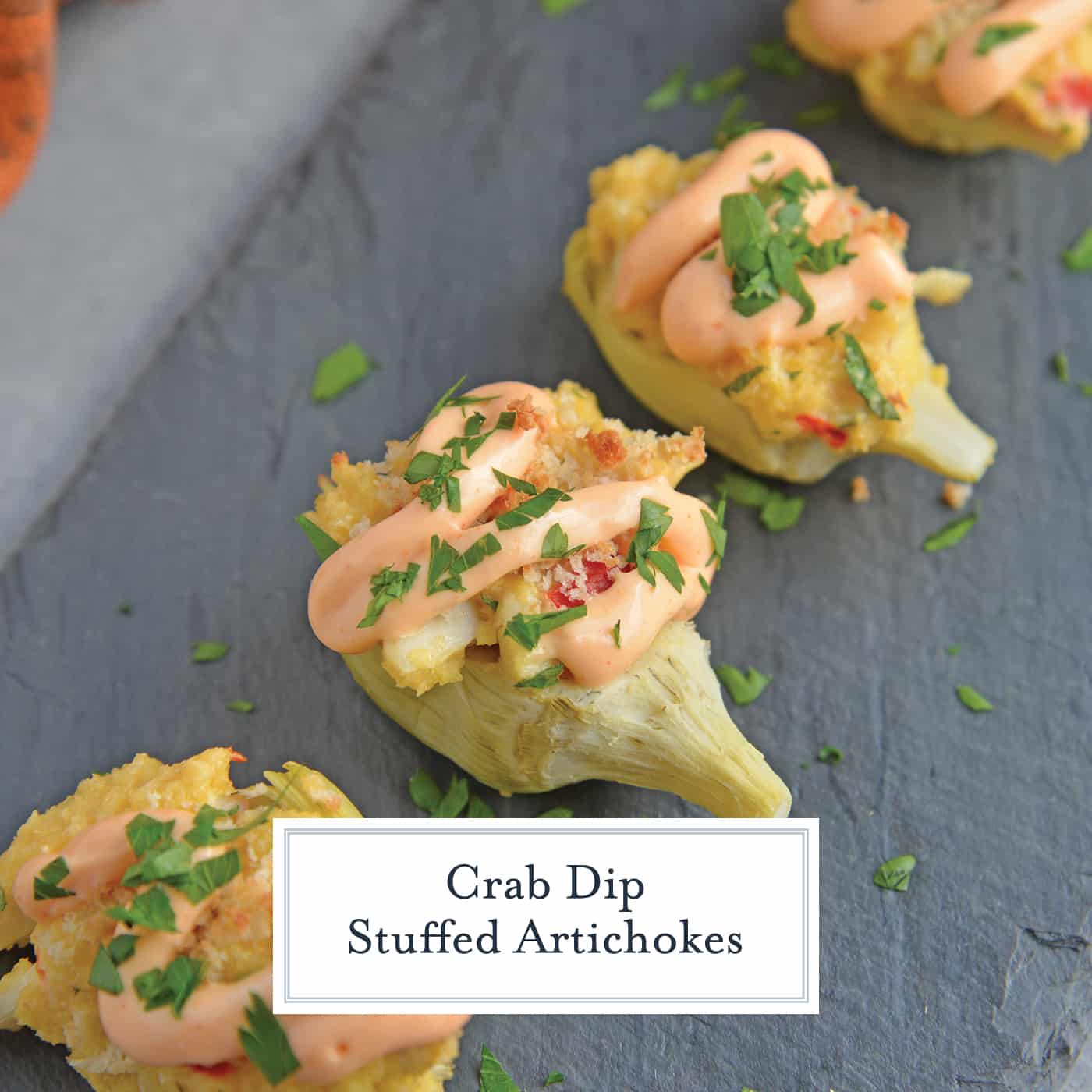 Crab Dip Stuffed Artichoke Hearts takes traditional hot crab dip and bakes in an artichoke heart, topping it with crunchy panko and Sriracha Aioli.
Crab Dip Stuffed Artichoke Hearts are almost like a crab cake inside of an artichoke heart. The hot crab dip filling takes only minutes to prepare and uses a small amount of less expensive crab, as to not break the bank.
If you are in a state that does have fresh blue crab readily available, you can substitute with imitation crab, snow or stone, but the flavor and texture will not be the same. Still good, but not the same, sadly.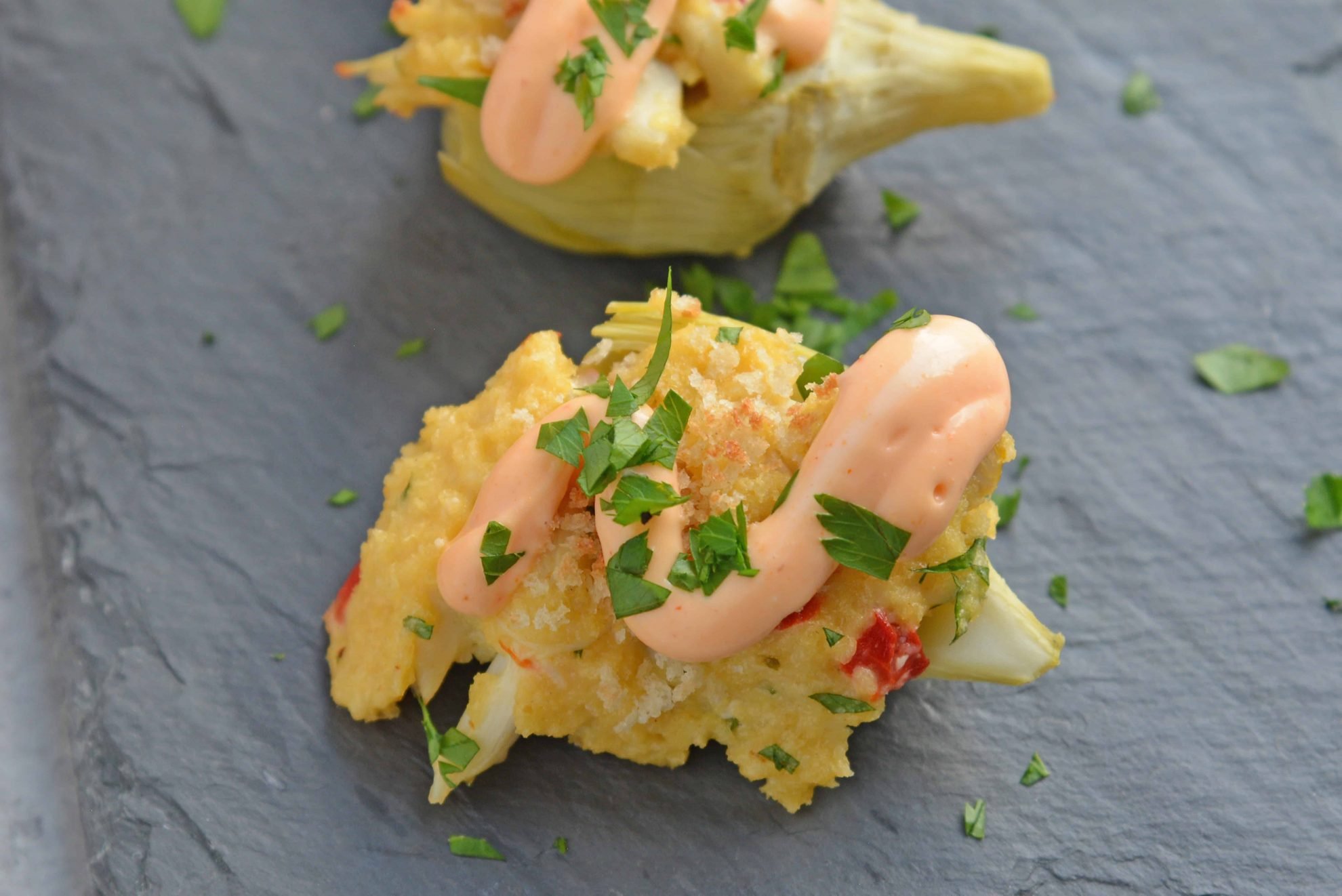 Crab Dip Stuffed Artichoke Hearts can be made ahead and then baked before serving. A dot of spicy Sriracha aioli gives each bite an extra edge against the sweet crab meat while adding color.
A sprinkling of panko elevates the texture profile for a simple, yet sophisticated hors d'oeuvre perfect for holiday parties.
I do love artichokes (and crab dip) so I am always trying to look for new ways to use them. Did you know that the artichoke is technically a flowering fruit, not a vegetable. It is a common mistake.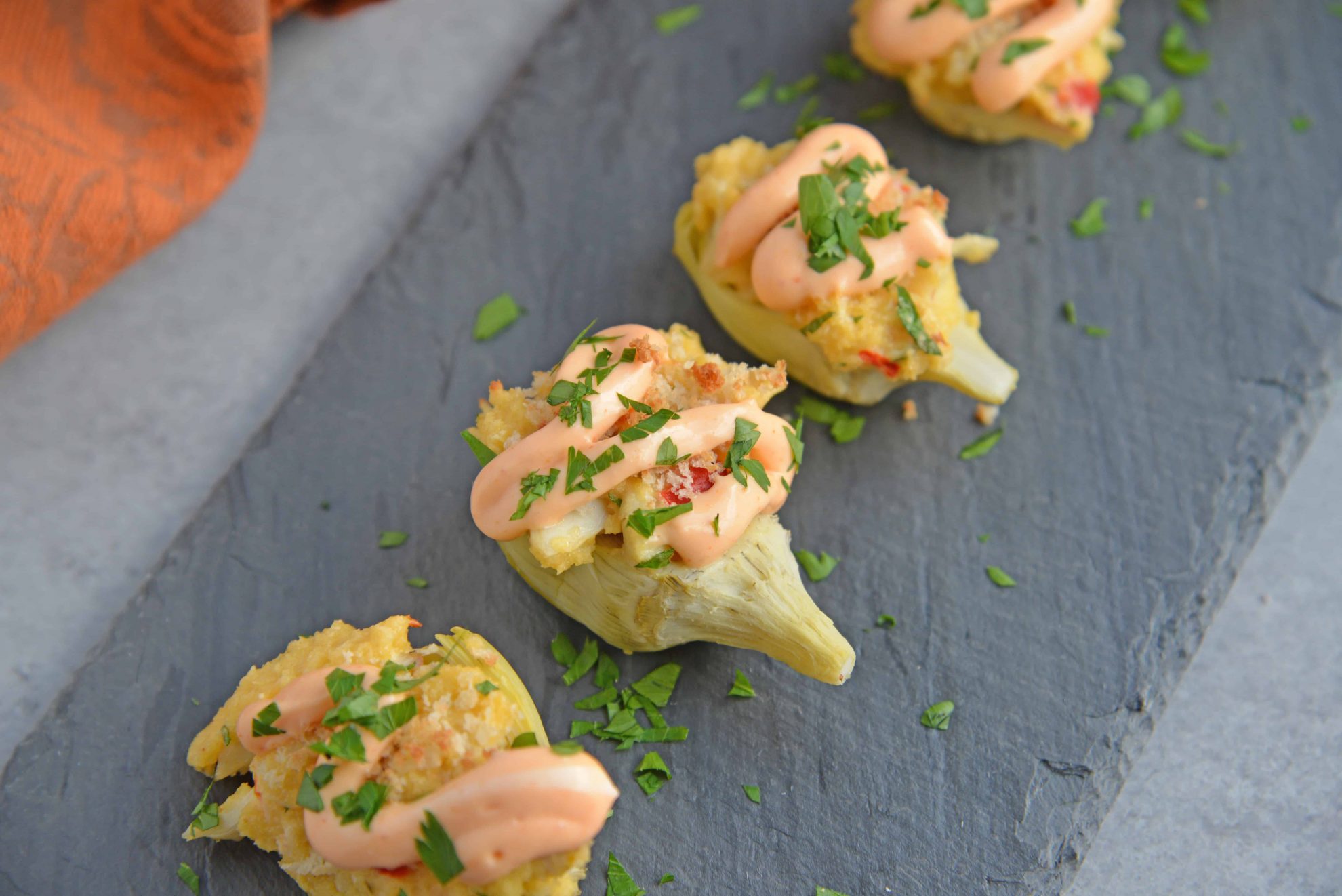 It is a thistle and if you've ever eaten the artichoke leaves (it is actually more of a sucking and teething off of the pulp) you'll understand. Only the center, the artichoke hearts, is wholly edible and still you might get a few tough pieces.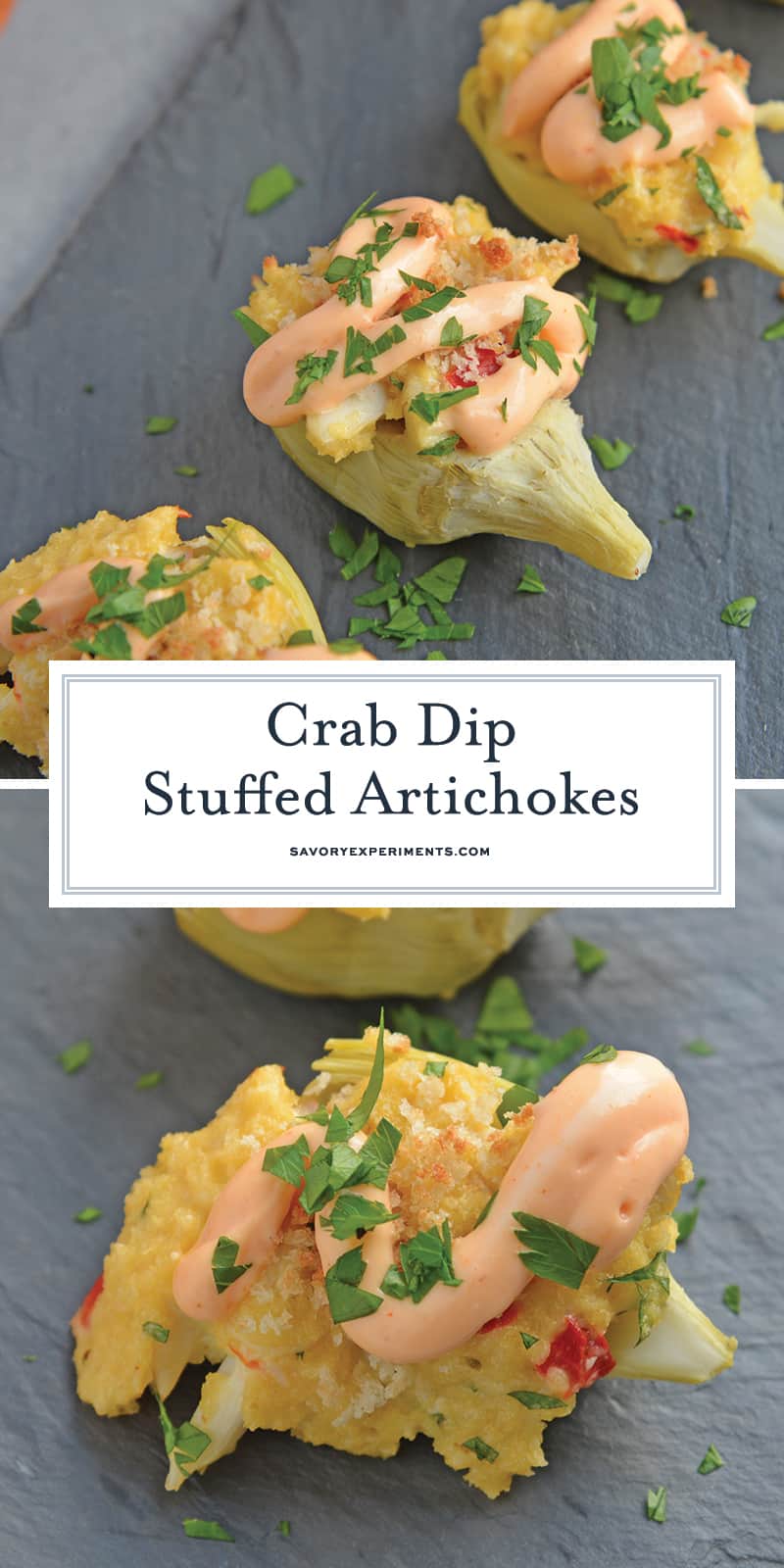 CONNECT WITH SAVORY EXPERIMENTS!

Be sure to follow me on social media, so you never miss a post!

Facebook | Twitter | Youtube
Pinterest | Instagram

Get our FREE 8 Day E-Course on How to Be a Better Home Cook. Sign up HERE!