This crab melt is a delicious open faced sandwich made with blue crab meat, artichokes, tomato slices, Parmesan cheese, and topped with melty Monterey Jack slices on sourdough bread. Perfect for lunch or dinner.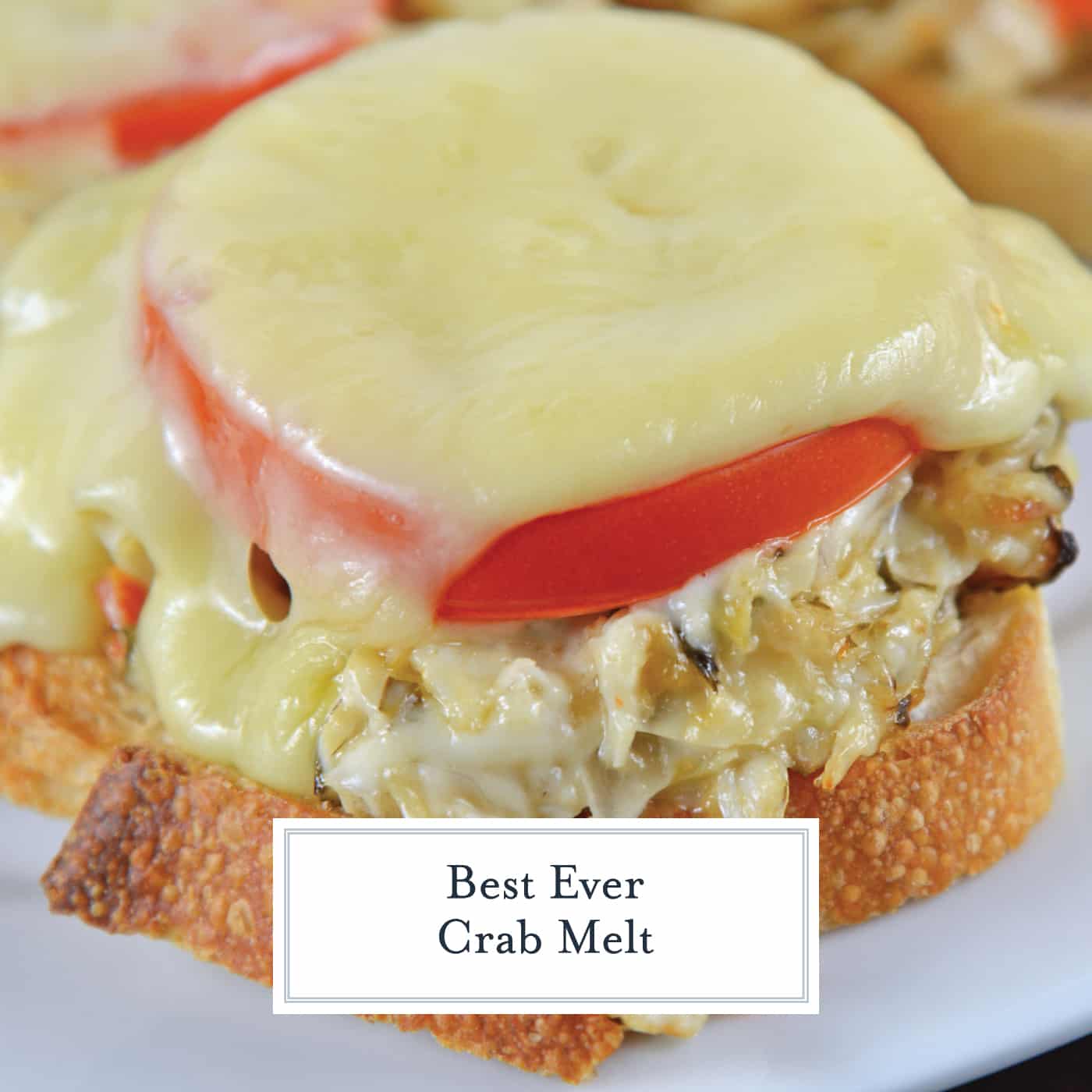 This Crab Melt is an easy, cheesy open faced sandwich recipe. Crab, cheese, tomato and artichokes- this takes elevates your average sandwich!
Tuna melts are a typical favorite sandwich – the adult version of the tuna salad sandwich, really – and I do love them but, I was thinking….what's an even classier melt sandwich?
One that's still easy and cheesy but a bit "fancier" than your typical melt?
The answer – this Crab Melt!
This isn't your typical, basic crab melt sandwich recipe either – I included ingredients like freshly grated parmesan, artichokes and tomatoes to make this a truly satisfying open faced sandwich.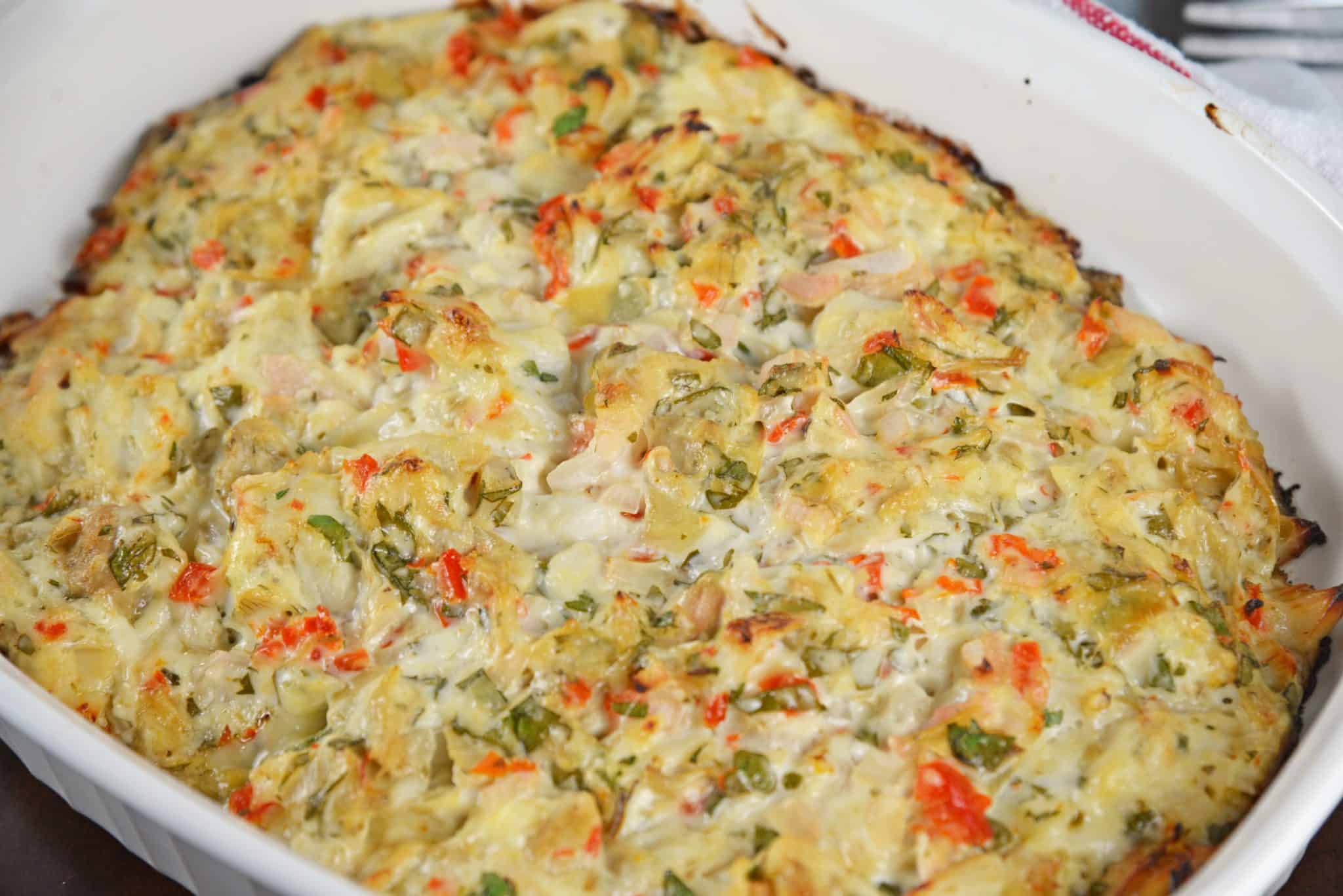 Two types of cheese make it extra creamy and cheesy and the thick slice of sourdough bread is strong enough to hold it all together.
Though these extra ingredients make the recipe more exciting, the crab is still the star of the recipe.
Serving it as an open faced sandwich allows the delicious sourdough bread to perfectly compliment the crab, instead of overpowering it between two thick slices.
I also realized I really like open faced sandwiches. I'm not much for getting my fingers dirty. I'm that person who takes a fork and knife to chicken wings and BBQ ribs (and my husband yells at me that I am doing it wrong).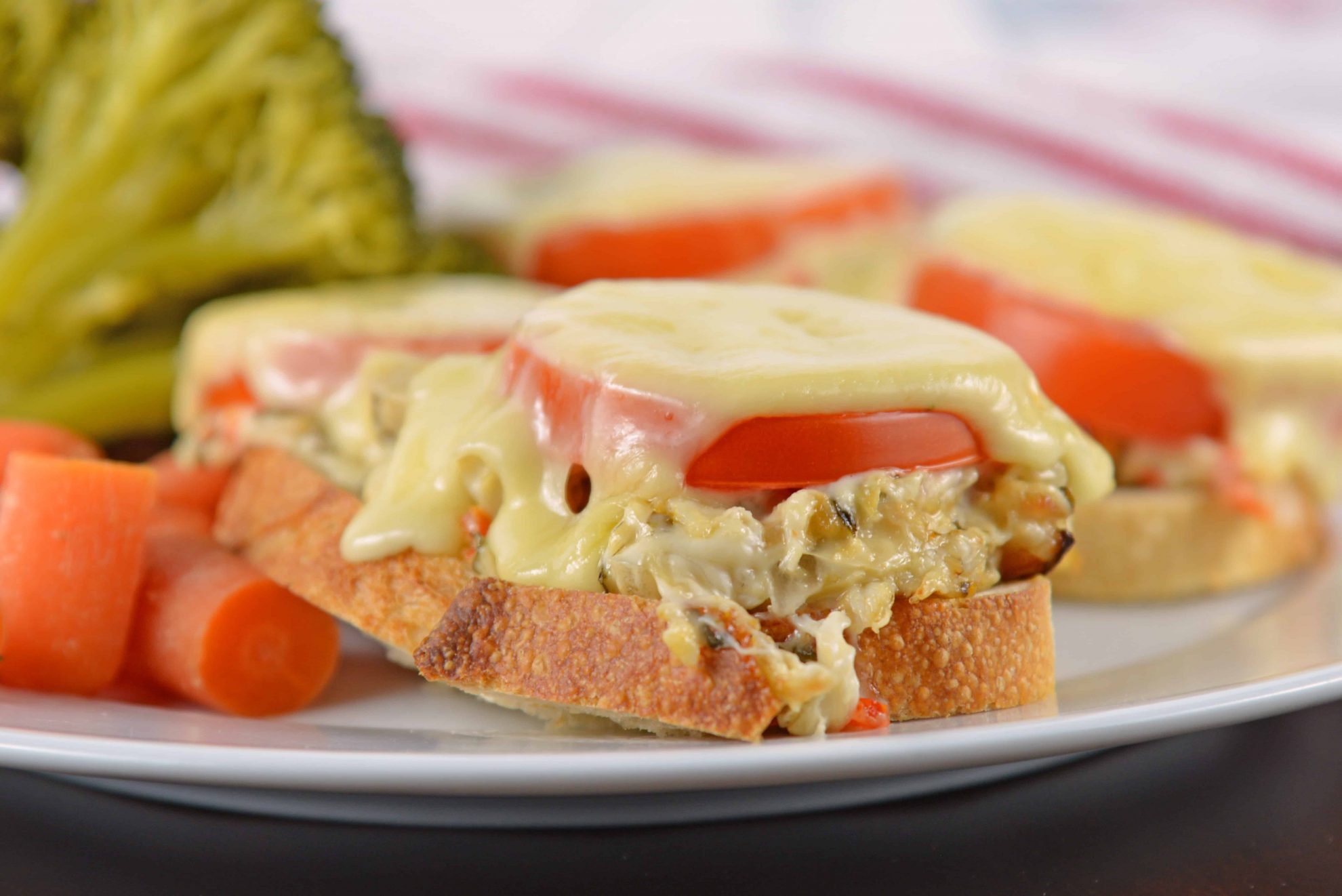 I used blue crab meat because I prefer the flavor and texture. However, you can also use backfin or claw meat.
Canned lump crab meat can be found in most stores and makes the sandwich recipe easy but if you can get your hands on some fresh crab meat, even better! Harder to find but even better, is unpasteurized crab meat. It is sweeter.
If you aren't sure about the types of blue crab meat, here is a quick and dirty overview:
Claw– dark meat that comes from the claw, a little more stringy than other varieties.
Special– smaller pieces, comes from small little crevices or the "special" sections of the crab, good for flavoring and dips.
Backfin– some larger lumps coming from, you guessed it, the back of the shell, whiter meat, does well in crab cakes, feathery texture.
Jumbo lump– large, lumps of meat, the beauty is the large pieces used for crab meat cocktails or delicious to pop in your mouth plain, very tasty and moist.
This has become one of my go-to sandwich recipes for proving that sandwiches don't just belong in a packed lunch.
Crab Melts are definitely a restaurant-quality sandwich recipe and should be served warm, while the cheese is toasted and melty.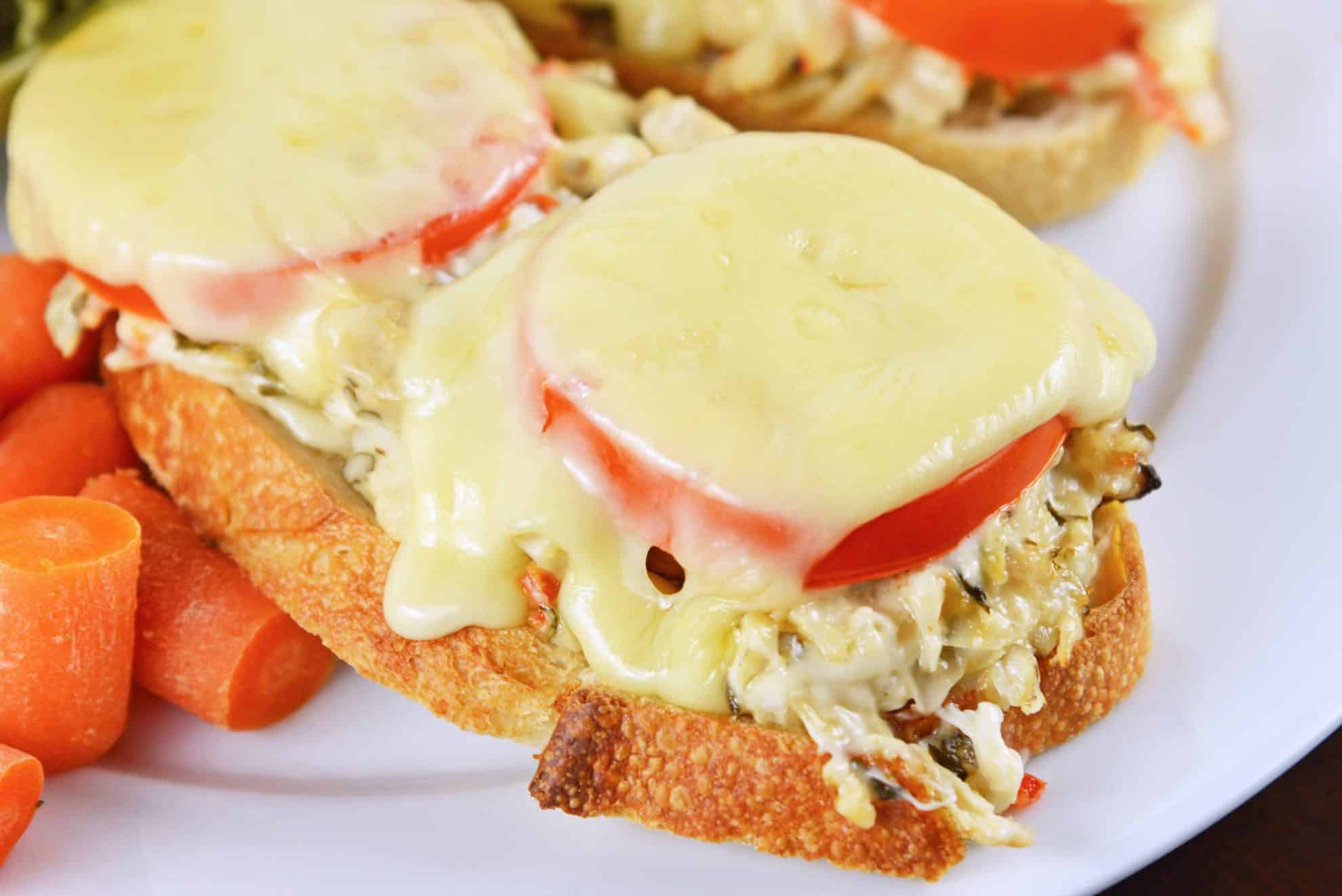 Serve with a side of veggies or a salad. In cooler months, I also like to eat this crab melt with a cup of soup.
You'll probably like these other sandwich recipes: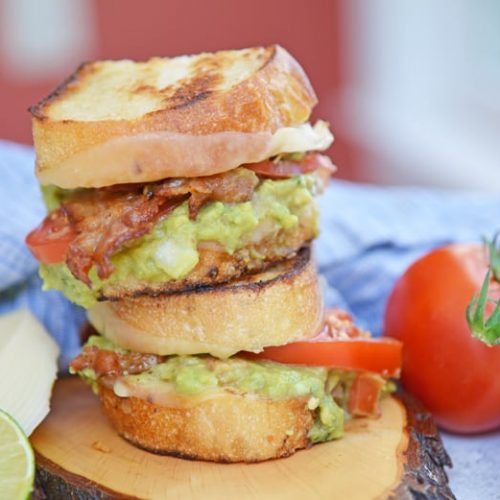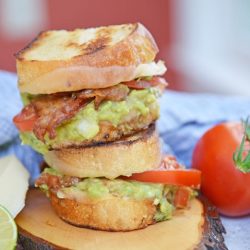 Guacamole Grilled Cheese
This Guacamole Grilled Cheese Sandwich is stuffed with gooey provolone cheese, crispy bacon, juicy tomatoes and freshly made guacamole, all grilled to perfection on crusty bread.
See The Recipe!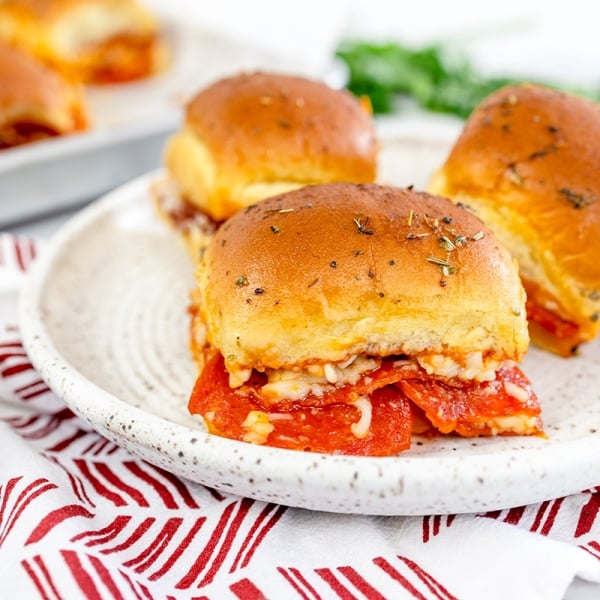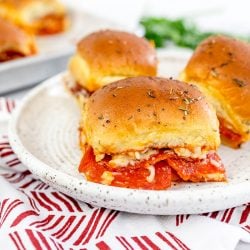 Pizza Sliders
Cheesy Pizza Sliders are easy to make with just 4 ingredients and the best for parties. Loved by kids and adults!
See The Recipe!
Tools For Making Crab Melt:
Rimmed Baking Sheet– another kitchen staple! You'll use this for prep work, roasting and much more. I have 7 at my house.
9×9 Baking Dish– great for sweet baked goods, but also for crab imperial!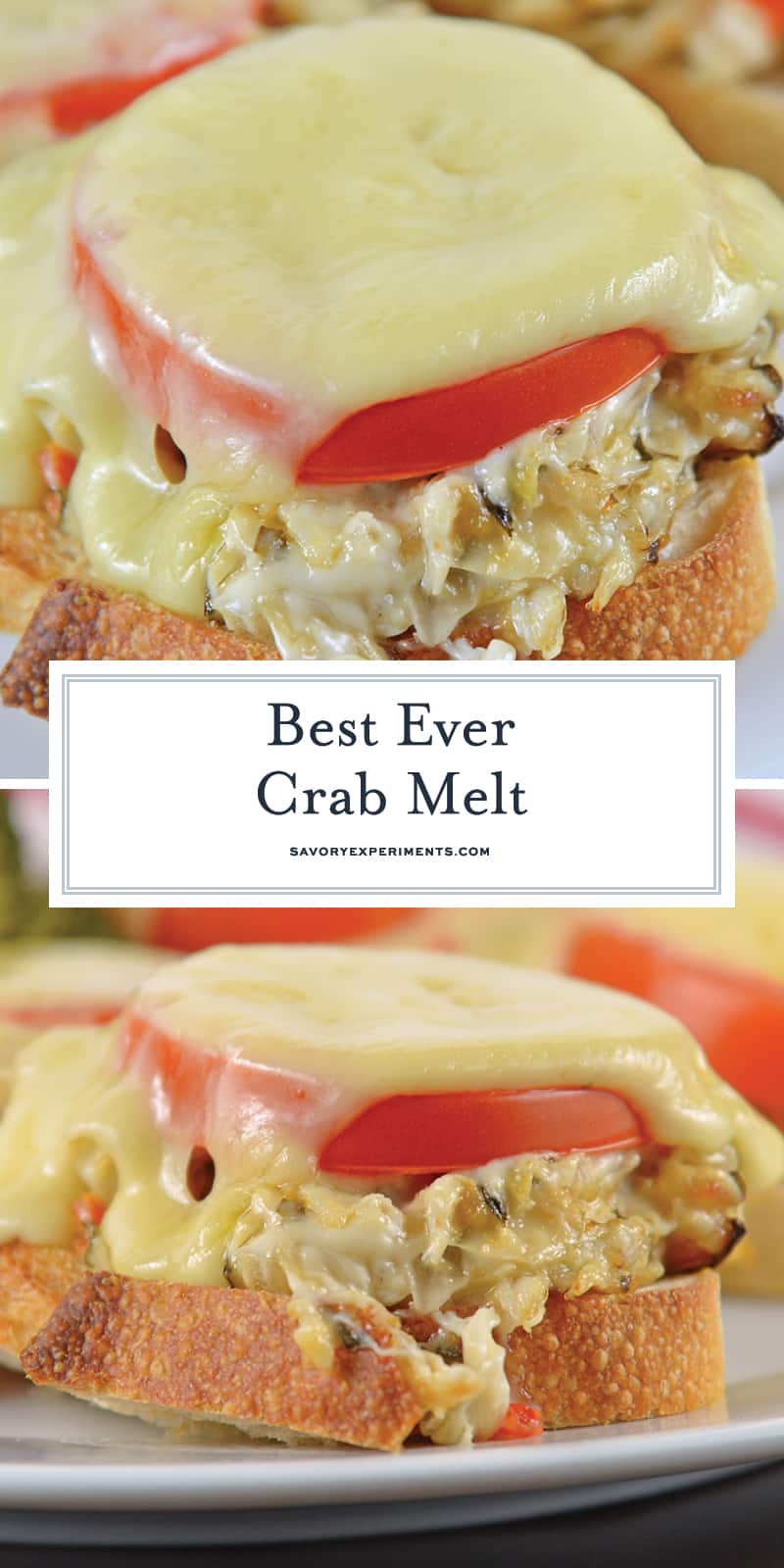 Questions you might have about how to make crab melt sandwiches:
Can I use imitation crab meat? I would advise against using imitation crab meat for anything that is a crab imperial, crab cakes or otherwise.
Crab is the main ingredient and will flavor the whole dish. Imitation crab meat is just a white fish compressed into crab-like shapes and then tinted a weird orange color.
Can I use king crab or snow crab? I supposed you can use one of the other two, but I would advise against it. It will be a very odd texture. You'll need to chop up that precious meat to make it into the bake anyhow.
Can I make the crab imperial in advance? You sure can! Make it and refrigerate covered for up to 24 hours. Then assemble and reheat when ready.
Can I add Old Bay? Sure! Old Bay is the most popular in my area because it originated in Maryland. It was bought by McCormick and is now supplied throughout the US. It is a highly popular seafood seasoning, but is also salty, so omit the fine sea salt if you choose to use it.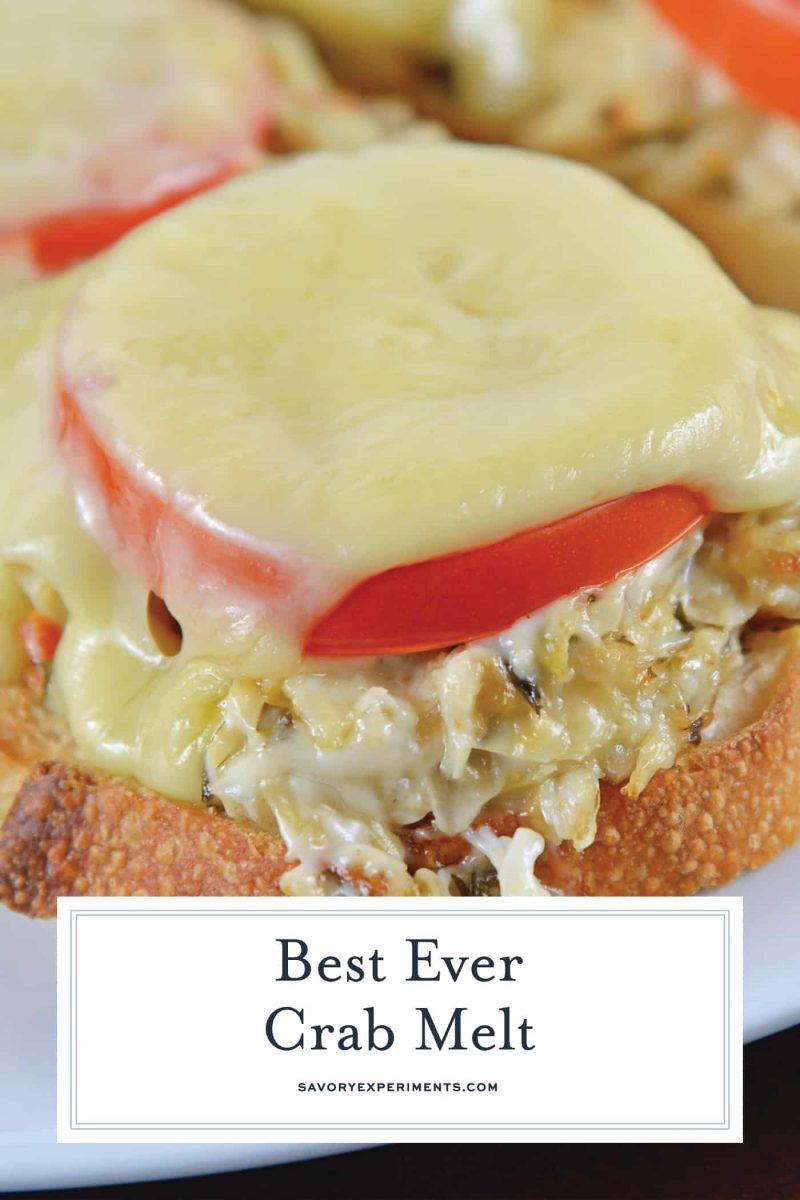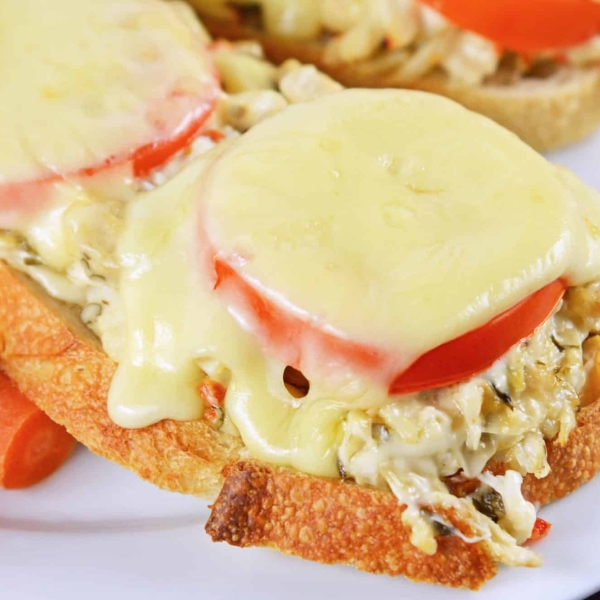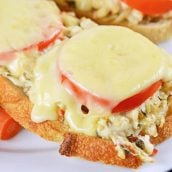 Crab Melt
This Crab Melt will become your favorite open faced sandwich recipe! Deliciously cheesy and easy to make!
Instructions
Preheat oven to 400 degrees. Coat a 9×9 baking dish (or similar size) with cooking spray. Set aside.

Combine Parmesan cheese, mayonnaise, chopped onion, lump crab meat, chopped artichokes, parsley, fine sea salt, white pepper and smoked paprika in a medium bowl. Toss to combine being carful to not break apart crab pieces.

Transfer mixture to prepared baking dish. Bake for 25 minutes, or until starting to lightly brown.

Place sourdough bread slices on a rimmed baking sheet. Place under high broil about 4 inches from the heating mechanism for 3-4 minutes or until they brown lightly. Remove.

Evenly spoon hot crab mixture over each slice of bread, 2 slices of tomato and 2 slices of Monterey Jack cheese.

Place back under the broiler until cheese melts, approximately 2 minutes, but watch closely considering that broilers vary greatly.

Serve open face and hot.

If you've tried this recipe, please come back and let us know how it was!
Notes
*Freshly grated is highly preferred for this recipe. You may not get the same results with pre-shredded cheese. **Use blue crab meat. You can also use backfin or claw meat.
Nutrition
Calories:
1695
kcal
,
Carbohydrates:
90
g
,
Protein:
80
g
,
Fat:
112
g
,
Saturated Fat:
40
g
,
Cholesterol:
204
mg
,
Sodium:
3688
mg
,
Potassium:
1059
mg
,
Fiber:
9
g
,
Sugar:
9
g
,
Vitamin A:
2470
IU
,
Vitamin C:
37.5
mg
,
Calcium:
1593
mg
,
Iron:
8.4
mg