Have you ever been to Carrabba's Italian Restaurant?
I love their wood fire pizzas and bread dipping oil so much so I made my own Copycat Carrabba's Olive Oil Bread Dip!
Get the special blend of spices to make Carrabba's Olive Oil Bread Dip at home! I bet you already have everything you need in the pantry for this Italian bread dipping sauce.
Just a basic mix of dried herbs and crusty bread are needed for this classic bread dipping oil. Olive oil bread dip wows every time even though it is literally one of the easiest recipes I make.
Karin says: "Absolutely loved it! Stop looking for a olive oil bread dip. You will not find a better one! Thanks for sharing."
When entertaining, I like to serve my olive oil dip with a variety of breads and crackers on an Ultimate Cheese Board, however I personally prefer either Italian or rosemary focaccia.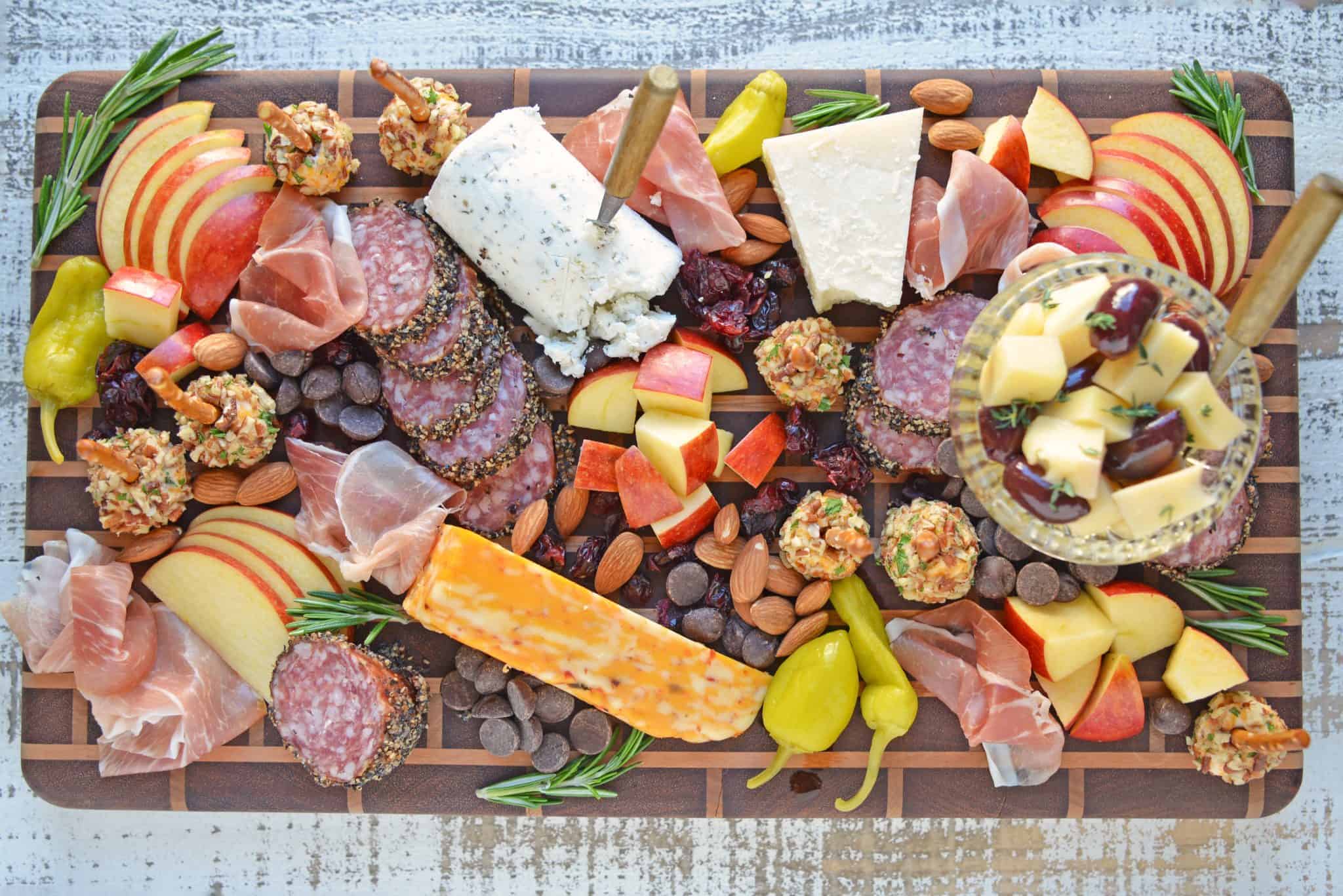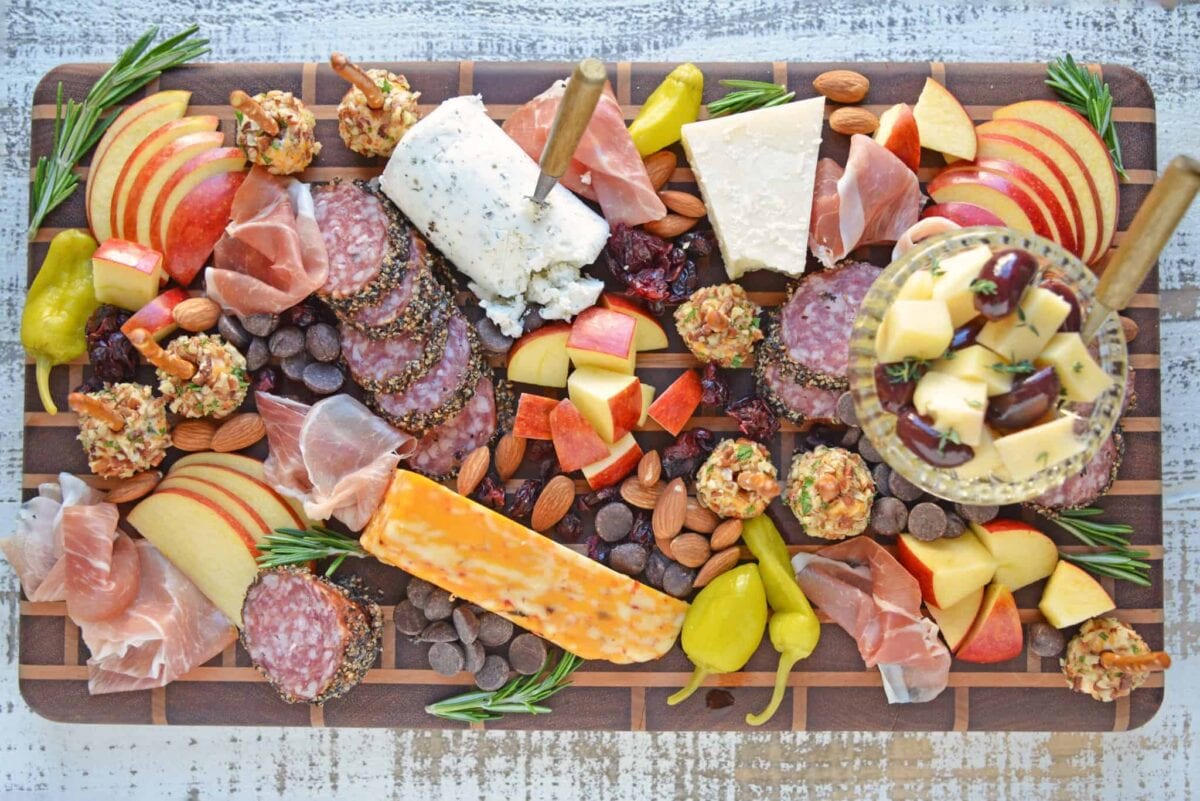 A nice crusty bread, Italian, French or even crostini are also delicious to pair with this garlic herb combo.
Some folks even like it with chopped vegetables like carrot sticks, celery and bell pepper strips.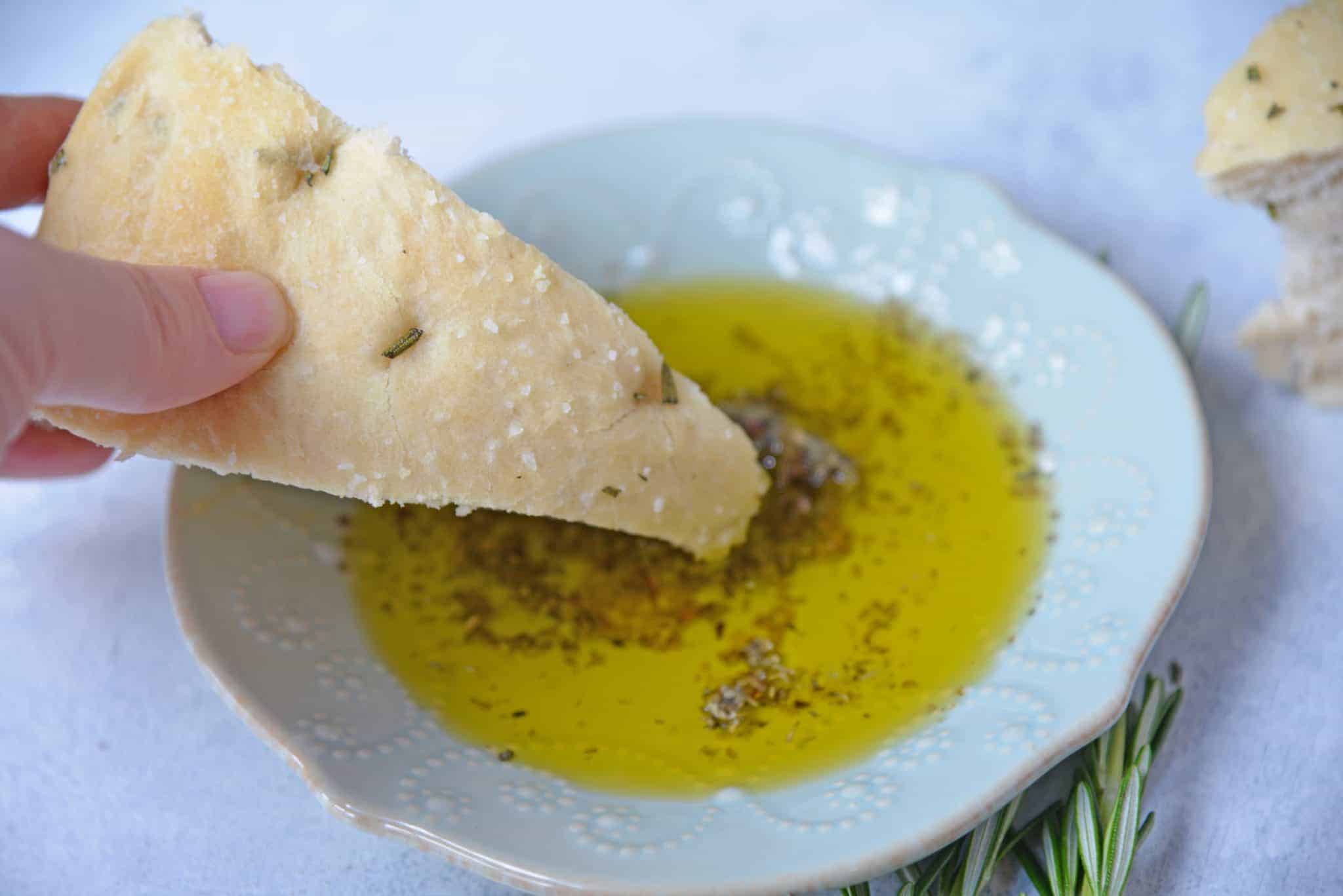 This olive oil bread dip isn't just for breads either. The spice blend will brighten up any pasta dish, especially plain white or Alfredo sauce.
It can be sprinkled on a salad coupled with a few dashes of red wine vinegar or used to season chicken, beef or pork.
Krista says: "Just tried this recipe with grilled steak and shrimp dinner. Tasted exactly like Carrabba's and this was my first try making this. It was so easy. I highly recommend for anyone wanting to duplicate the dry mix in olive oil like Carrabba's."
You can even use it as a marinade or baste is on grilled vegetables. Clearly, these aren't just bread dipping spices, they are really an all-purpose Italian blend of deliciousness. Homemade Italian seasoning!
If you are searching for traditional Italian seasoning, you can make a homemade version HERE!
Restaurant style olive oil bread dip is also one of my favorite DIY gift ideas, much like my other infused olive oils.
Buy cute little glass containers or mason jars at the local craft store and decorate them with fun and colorful string or silk flowers.
Dry mix can be made ahead and stored at room temperature in an airtight container and the shelf life is good for several weeks. The salt is a natural preservative.
See notes below on using fresh garlic when given as a gift.
If you know it won't be used for a long time, omit the fresh garlic and add a teaspoon of garlic powder instead. Or you can include a cute note asking to "just add fresh garlic to serve".
Also beware that there is a difference between garlic powder and granulated garlic. Granulated garlic is larger and has a grainy texture.
Make sure to use garlic powder, which is fine and will dissolve in leaving only flavor and not a funny texture.
I like to use festive twine to attach a gourmet bottle of olive oil and voila, you have the perfect hostess gift straight from your kitchen!
PRO TIP: The way you slice your garlic makes a world of difference. More garlic flavor comes with severing more of the fibers. For less intense flavor use whole, roast garlic or garlic slices. For the maximum amount of flavor, minced or use a garlic press.
You really don't even need to mention that it is a Carrabba's recipe. Heck, the restaurant isn't even popular in much of the country.
Label it as Bread Dipping Oil or Olive Oil Bread Dip and everyone will know what you mean.
PRO TIP: If you choose to use fresh herbs, the ratio is 1 tablespoon of chopped fresh herbs for every 1 teaspoon of dried chopped herbs.
Carrabba's clearly uses dried spices, but you can also use a variety of finely minced fresh herbs and spices. Mine includes:
crushed red pepper flakes
freshly cracked black pepper
dried oregano
dried basil
dried parsley
garlic powder
onion powder
dried rosemary
coarse sea salt (or Kosher salt)
fresh crushed garlic
olive oil, the star of the show!
You can even mix and match fresh with dried and add a few of your own, like thyme or a dash of dried minced onion or garlic for more texture and crunch.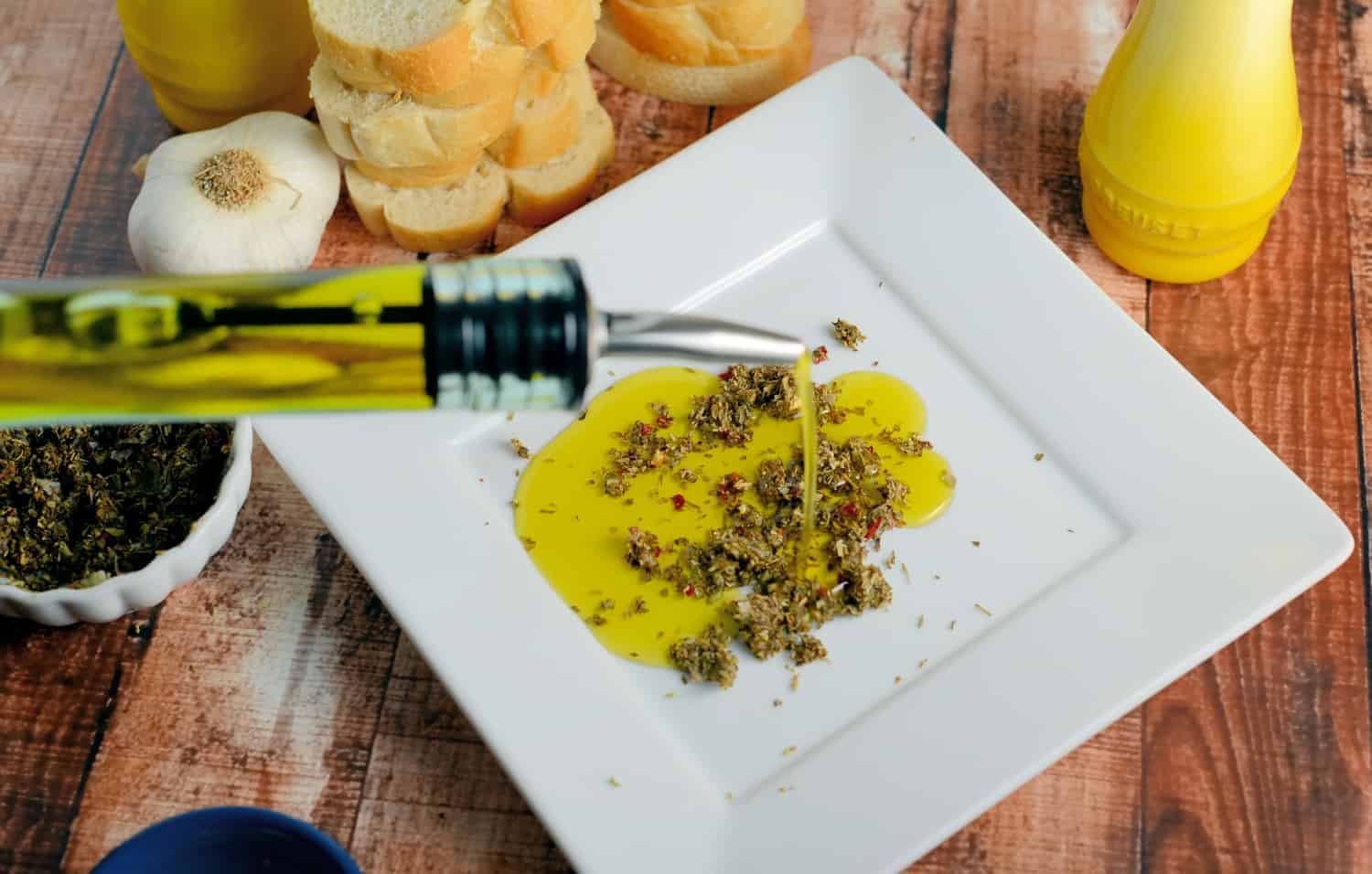 In fact, so many people have contacted me to tell this isn't the right recipe, but they all claim to work there and have differing stories on how the real olive oil bread dip.
Some people also say it is similar to the Macaroni Grill bread dipping oil, but I've never had that one, so I can attest.
I do get asked quite frequently about the best olive oil to use for bread dip and I have a very passionate answer… are you ready?
You might be surprised to know that many imported olive oil touted to be "authentic" are a blend of olive oil and either vegetable oil or canola oil.
It is tough for the US to verify the validity of "pure olive oil" when it is already imported.
For this reason, I generally buy my "good" olive oil domestically, from California, in fact. This one is my favorite.
Good, first press olive oil is what you want for drizzling and bread dips. It will be dark in color and a little tangy when you taste it.
Mary Lee says: "This recipe is very, very,very good! Highly recommended!"
Light virgin olive oil will be a little less pungent because it comes from the second or third press. This makes it better for using in recipes where the flavor of the oil isn't the main focus or for frying.
In fact, olive oil has a fairly high smoke point, so while it is more expensive, it is perfect for pan frying.
Make sure to get yourself an olive oil bread dipping dish to serve it in!
K. Smith says: "Sooooo good!!!"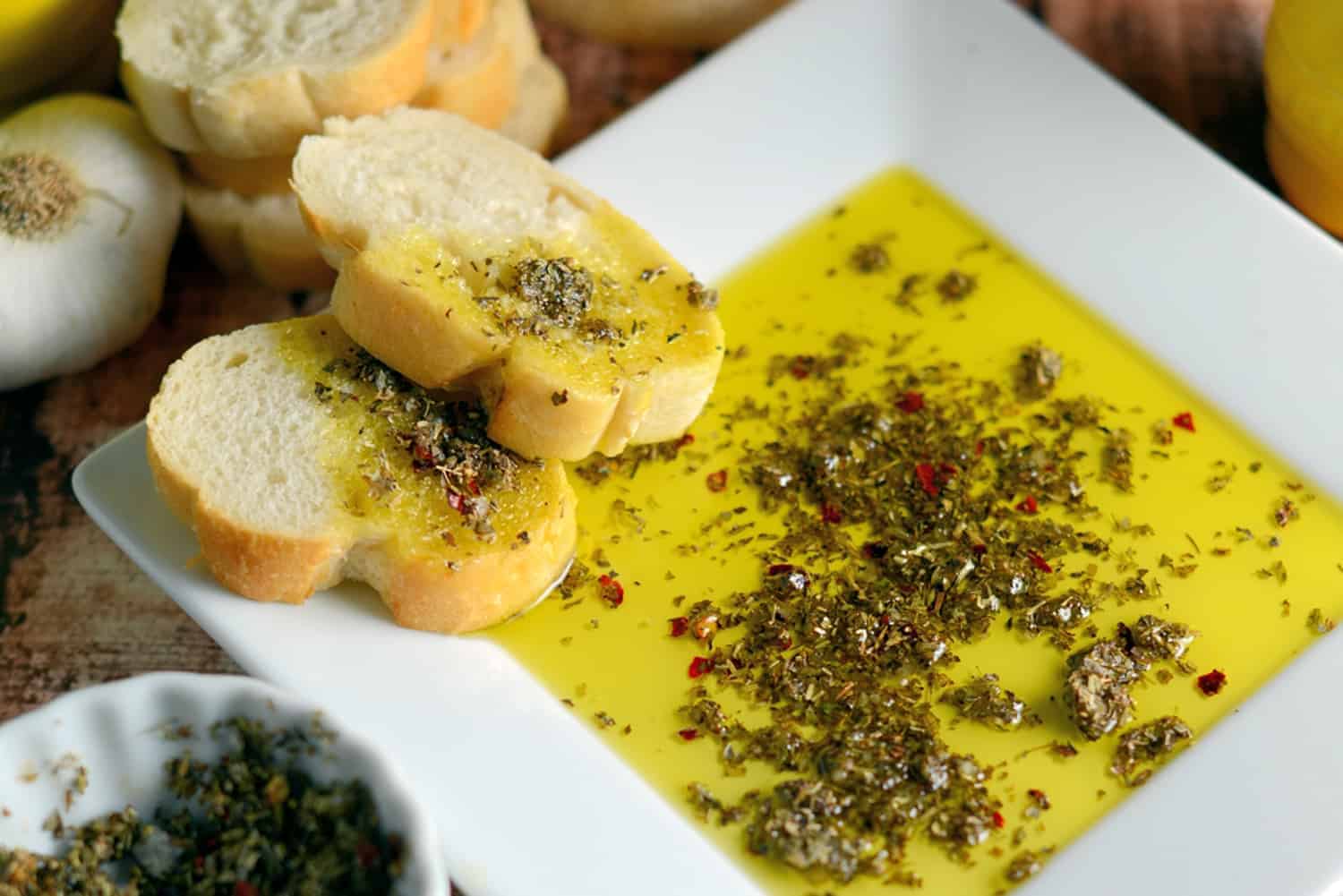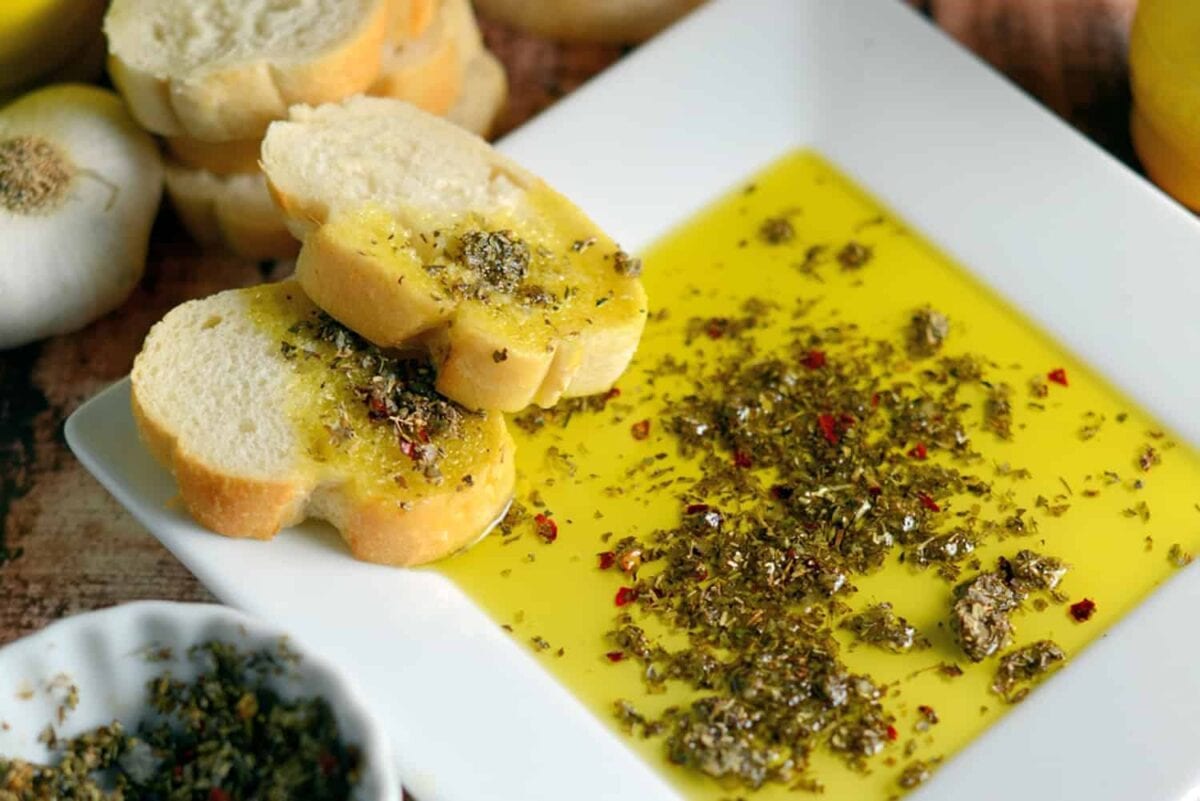 Pair this delicious bread dipping oil with one of our favorite Italian recipes:
Tools for making Olive Oil Bread Dip:
Good Extra Virgin Olive Oil– A good olive oil will taste like, well, olives, while a poorly made one will taste like vegetable oil. Gross. While people tend to favor Italian and Greek olive oils, I prefer to buy mine domestically.
There are some great ones out there from all over the world, but the reporting of ingredients isn't always the same and you could find that your super expensive olive oil was actually cut with vegetable oil.
Garlic Press- Did you know that the more fibers destroyed will increase the potency of your garlic when eaten? So a pressed or grated garlic cloves will give you more flavor than a minced, chopped or sliced garlic.
Depending on how much garlic flavor you want, choose your chopping method! I want to peel the walls and ward off vampires, so I generally go for a nice garlic press in this bread dip recipe.
Micrograter– A small kitchen utensil you find you use a lot more than you expected! You can use this in place of a garlic press and also for many more tasks, like zesting citrus.
Questions you might have about how to make olive oil bread dip:
What is the best bread for dipping? What bread can't you dip should be the answer! LOL. For this type of bread, aim for something that is hearty enough to tear and sop up the spices and olive oil. These are my favorites:
Italian bread (loaf)
Sourdough bread
Classic crusty white bread
Toasted dinner rolls- white or whole wheat
French bread
Olive bread
Naan, pita or flatbread
Check out all of our bread recipes!
Can you make this ahead of time? Yes, you can make this bread dip in advance. Mix your Italian seasonings and just add olive oil when you are ready to serve.
Is dipping bread in olive oil healthy? I am NOT a certified nutritionist and I don't claim to cook healthy. Everyone's definition of healthy is different these days.
See the nutritional info to see if it fits your personal dietary needs or check with your physician.
What I can tell you with some confidence is that olive oil does have some health benefits when consumed in moderation, such as:
Healthy monounsaturated fats
Antioxidants
Anti Inflammatory propertiers
Potentially linked to lowering the risk of strokes, type 2 diabetes and lower risk of heart disease.
Is it possible to make a large batch? I make a VERY large batch when I make this recipe. Salt will preserve the fresh garlic. Keep it in a dry, cool place, like the pantry, in an airtight container for 2 weeks.
Check it to make sure the moisture in the fresh garlic doesn't make mold. Again, salt should prevent this as it is a natural preservative.
Can I substitute any of the ingredients? This recipe is SO forgiving, you can literally omit, add or double any of the flavors.
If you read the comments below, there is still a lot of discrepancy, even between those who claim to have worked at Carrabba's, about exactly what goes into the bread dip.
There is one thing I know for sure, this recipe is delicious and whether it is the exact recipe or not, I don't care.
Can I use this olive oil seasoning blend on other things? Yes! Blend it with olive oil and red wine vinegar for a meat or seafood marinade, salad dressing or basting seasoning for grilled vegetables.
Blend the dry mix with butter for a fabulous compound butter or put a little in a basic alfredo sauce for elevated flavor.
Can I use a different type of oil for my bread dip? I highly recommend using a high quality olive oil for this one, foodie friends.
While I know it is expensive, dipping bread in canola, sunflower or vegetable oil will not have the same flavor.
Can I add cheese? Cheese it up, by all means! Parmesan cheese or pecorino romano are probably your best bets.
What other flavors can I add? If you like things spicy, add a small dash of powdered red pepper or increase the red pepper flakes and ground black pepper.
What can I dip besides bread? I like to serve mine with a whole crudite platter including:
Different types of bread
Sliced cucumbers
Carrot sticks
Celery sticks
Roasted tomatoes
Marinated artichokes
Diced cheese
See my tips on building the ultimate cheese board!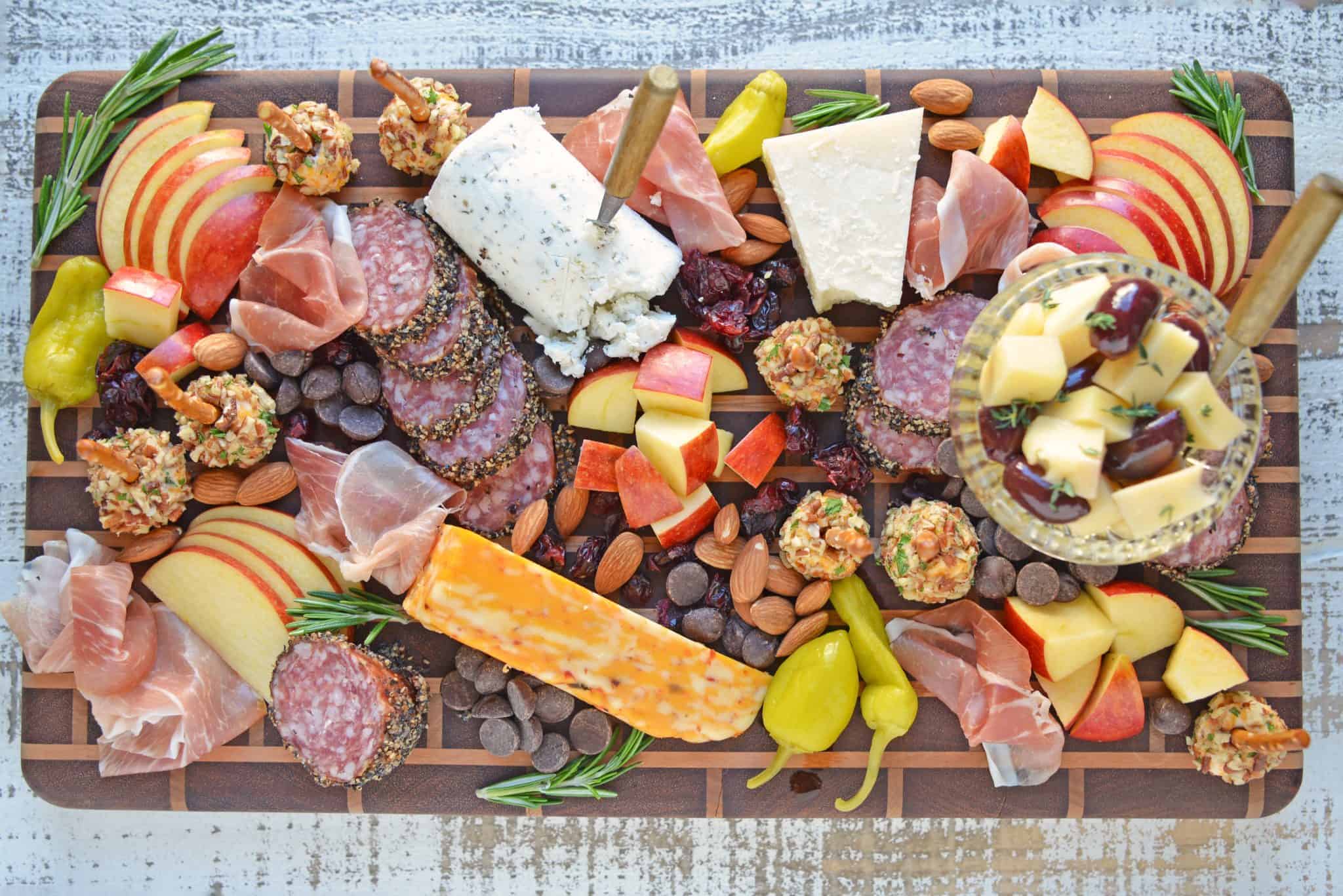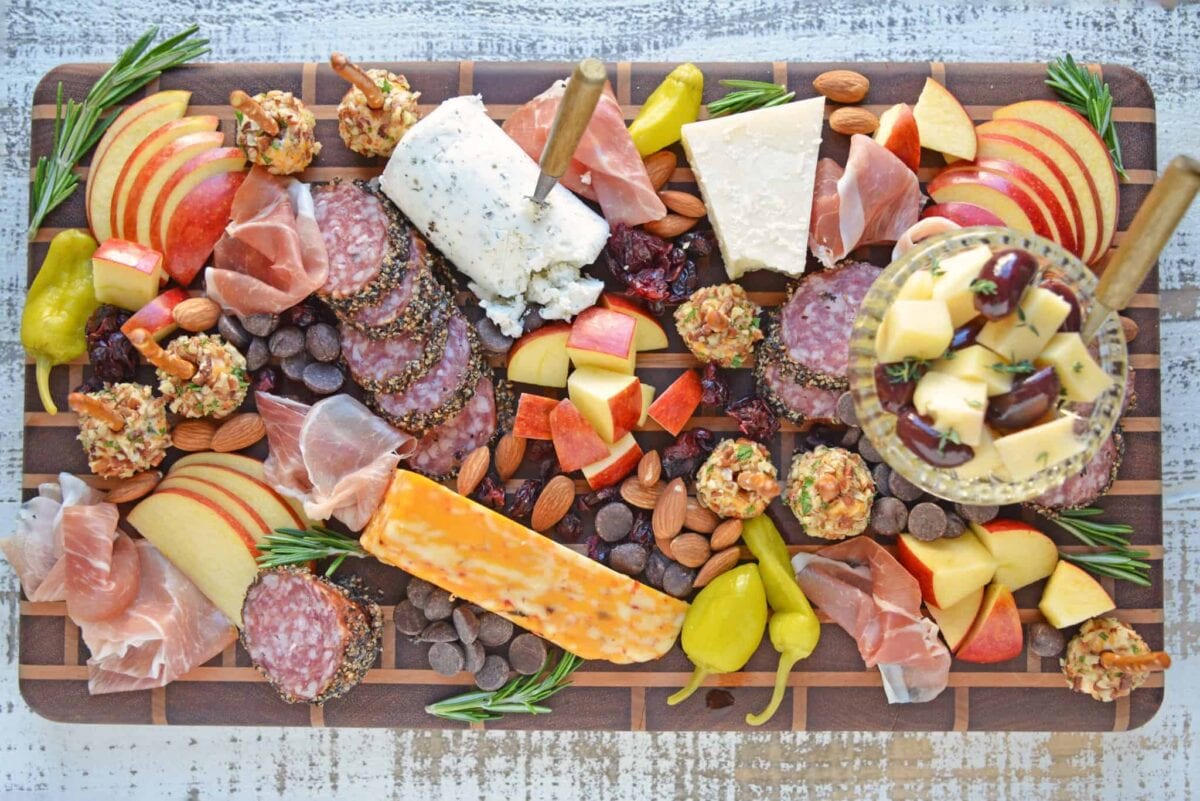 Does bread dipping oil go bad? It sure can. Olive oil can go rancid and the actual spice blend, when fresh garlic is used, can go bad if not stored properly.
If you just make a dry spice blend, the spices themselves can lose flavor and potency, however they won't be at the same risk for food contamination.
Can I use vinegar? Sure! I love adding a touch of aged balsamic vinegar or even some other fancy, flavored vinegar varieties. Reminds me of Stinking Rose Garlic Relish.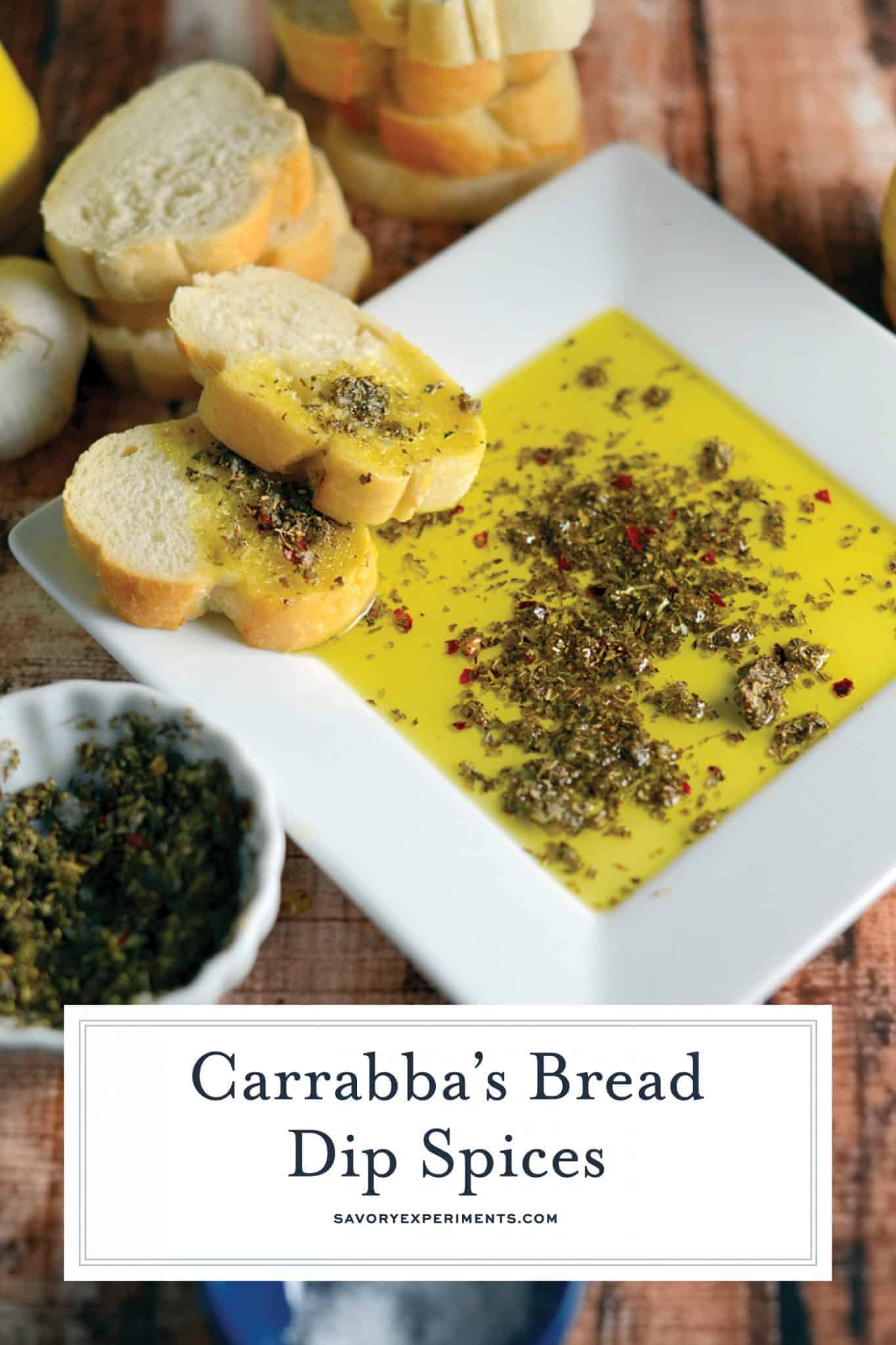 Get the special blend of spices to make Carrabba's Olive Oil Bread Dip at home! I bet you already have everything you need in the pantry for this Italian bread dipping oil.
For a simpler bread dip, try my Garlic Parmesan Bread Dip or give a look through our easy appetizer recipes!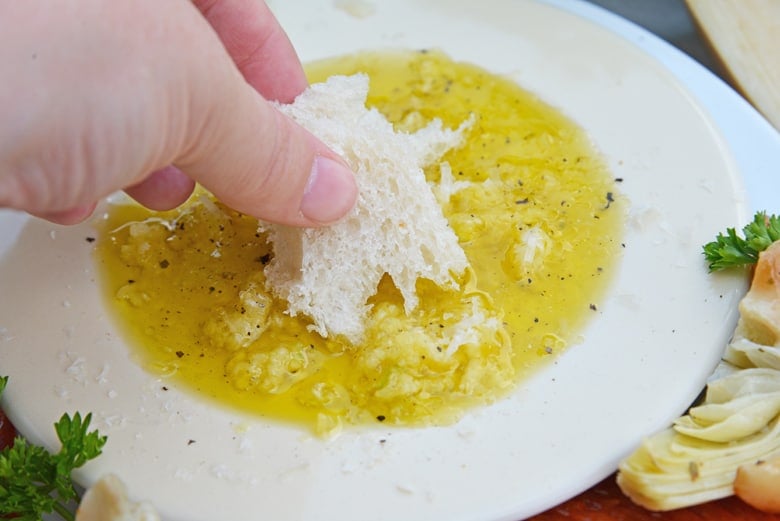 CONNECT WITH SAVORY EXPERIMENTS!

Be sure to follow me on social media, so you never miss a post!

Facebook | Twitter | Youtube
Pinterest | Instagram

Get our FREE 8 Day E-Course on How to Be a Better Home Cook. Sign up HERE!