One of the easiest appetizers for sides you will ever make is this Garlic Parmesan Olive Oil Bread Dip. Just like the Italian restaurants, but at home.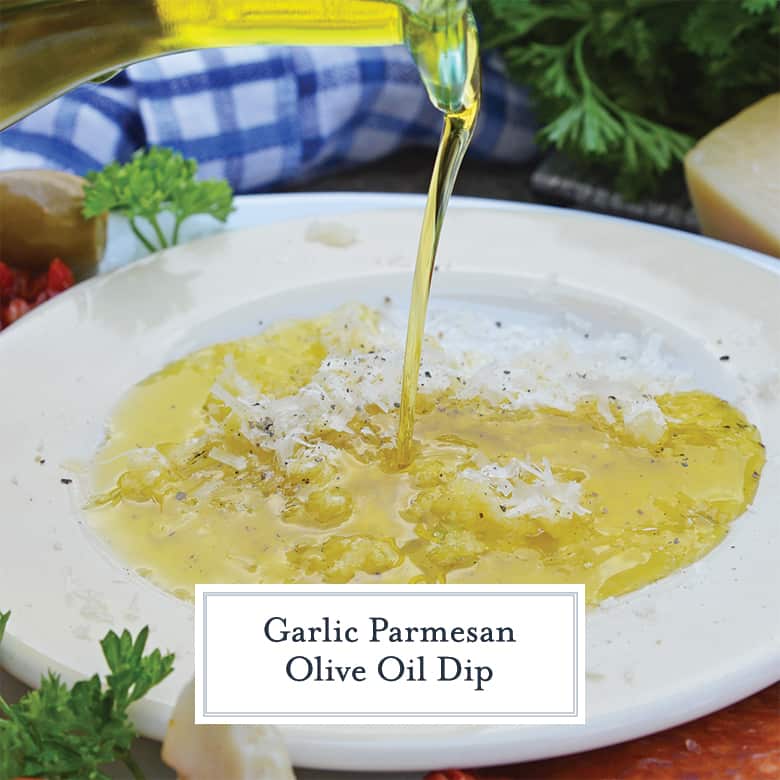 With only 5 simple ingredients, this Garlic Parmesan Olive Oil Dip is an incredibly easy appetizer! It's so flavorful, you'll want to make it all the time!
Just a basic mix of dried herbs and crusty bread are needed for this classic bread dipping oil. Olive oil bread dip wows every time even though it is literally one of the easiest recipes I make.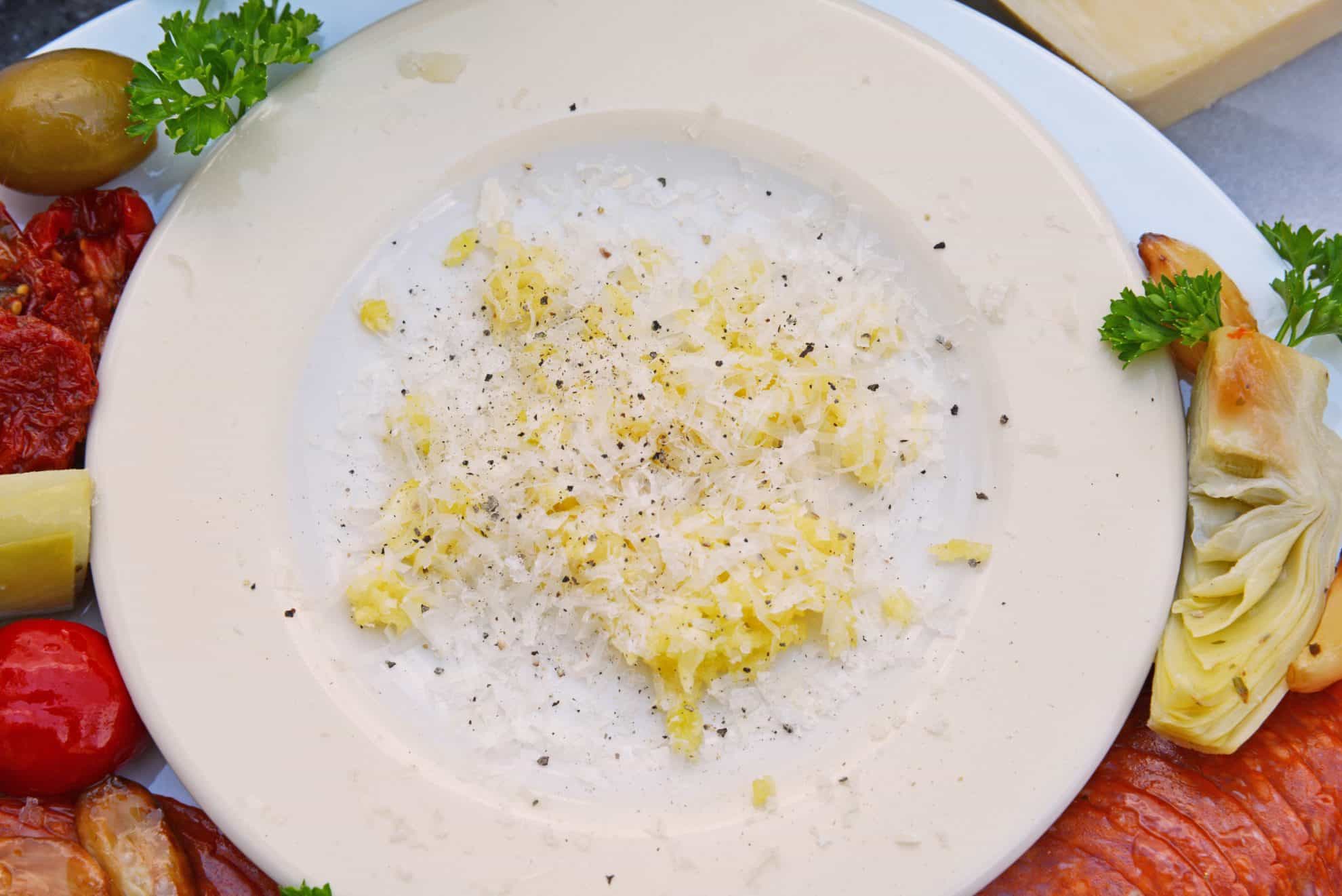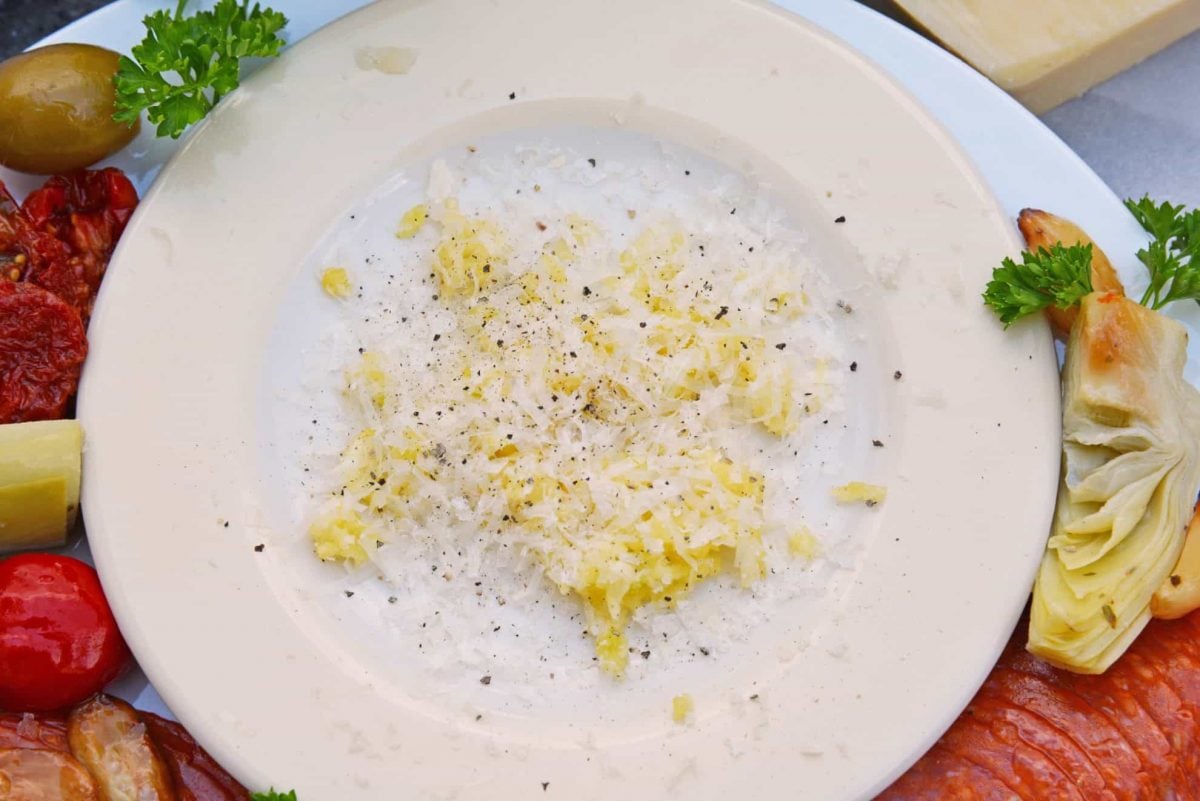 Please remember that not all olive oil is created equal and for a recipe that is oil forward, meaning it is literally the main ingredient, you want to spend a little more for the really good stuff.
You can get an artisan oil, but there are plenty quality options available at the grocery store as well. Look for an extra virgin oil, meaning it was part of the first press and thus has the most robust flavor.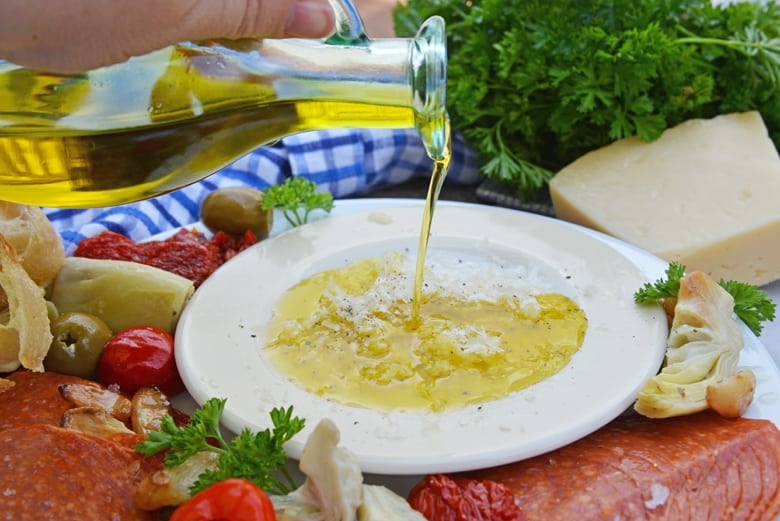 A good extra virgin olive oil will taste like, well, olives, while a poorly made one will taste like vegetable oil. Gross. While people tend to favor Italian and Greek olive oils, I prefer to buy mine domestically.
There are some great ones out there from all over the world, but the reporting of ingredients isn't always the same and you could find that your super expensive olive oil was actually cut with vegetable oil.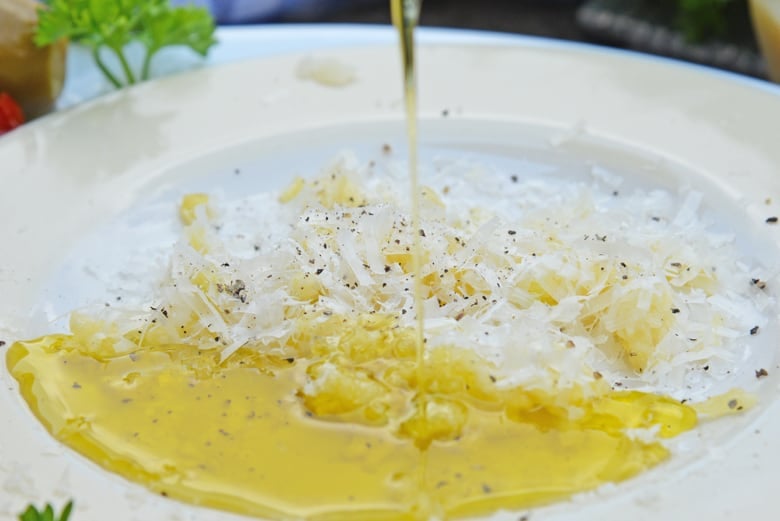 When entertaining, I like to serve my olive oil dip with a variety of breads and crackers on an Ultimate Cheese Board, however I personally prefer either Italian or rosemary focaccia.
A nice crusty bread, Italian, French or even crostini are also delicious to pair with this garlicky dip.
Just like you need to be careful with the type of oil you use, you'll also want to be mindful of your garlic. For more garlic deliciousness, use fresh garlic. For a smoky flavor with garlic essence, use roasted garlic.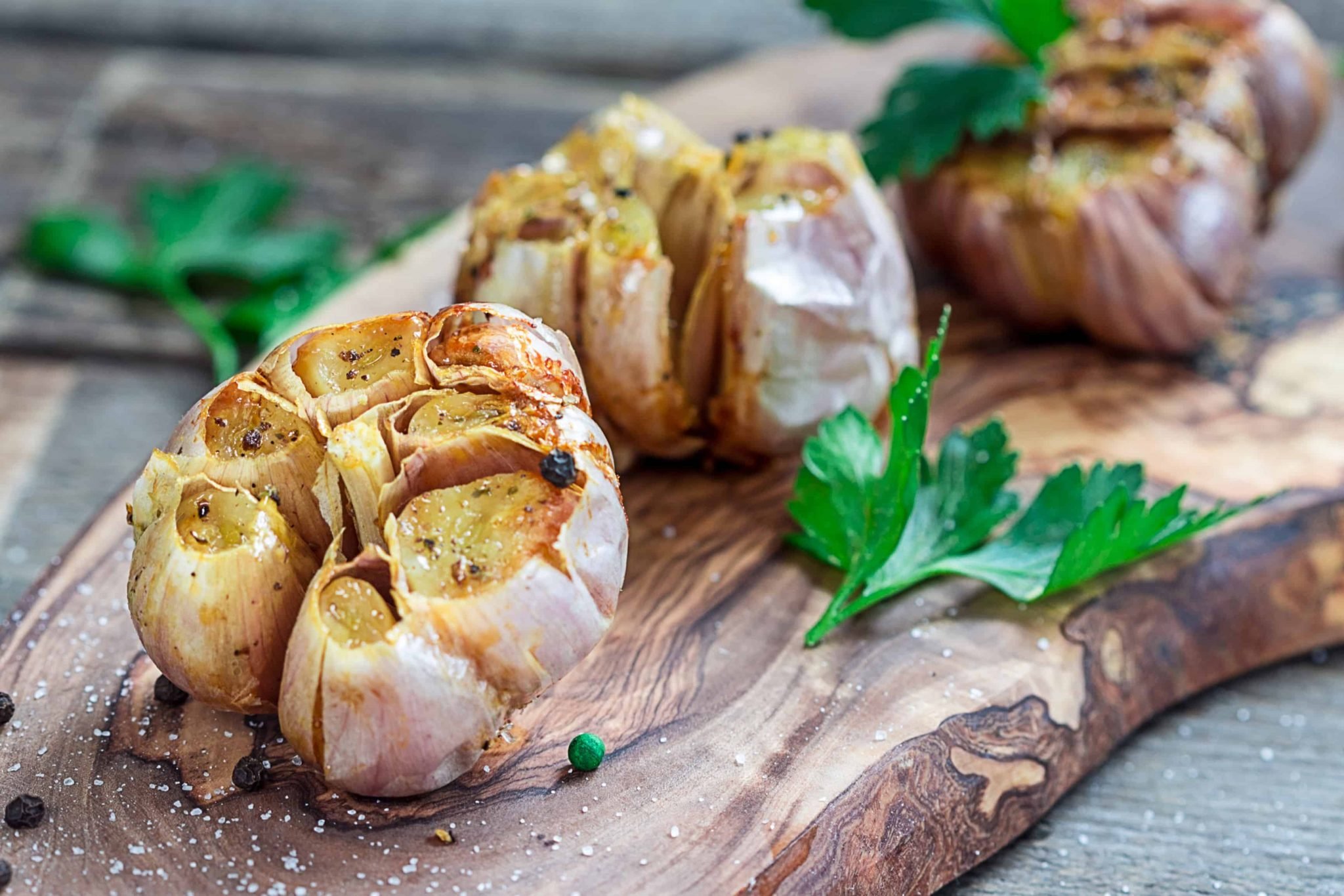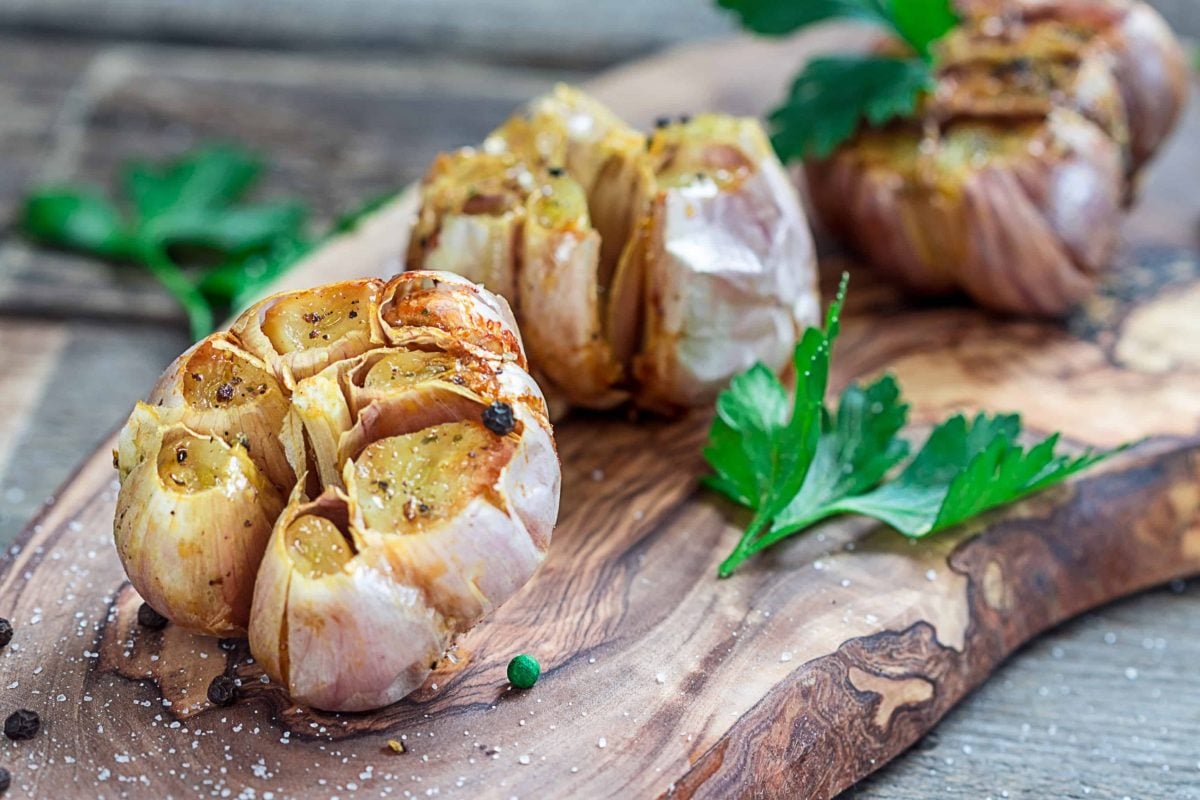 You can also vary the potency of the garlic based on the occasion. Did you know that the numbers of ruptured cells in garlic will determine how garlicky it is? Sliced garlic is much less pungent than pressed or minced garlic.
The quality of Parmesan cheese is also important for this olive oil bread dip. I don't recommend using the canned kind that doesn't even require refrigeration sitting on the shelf near the pasta.
You know what I am talking about…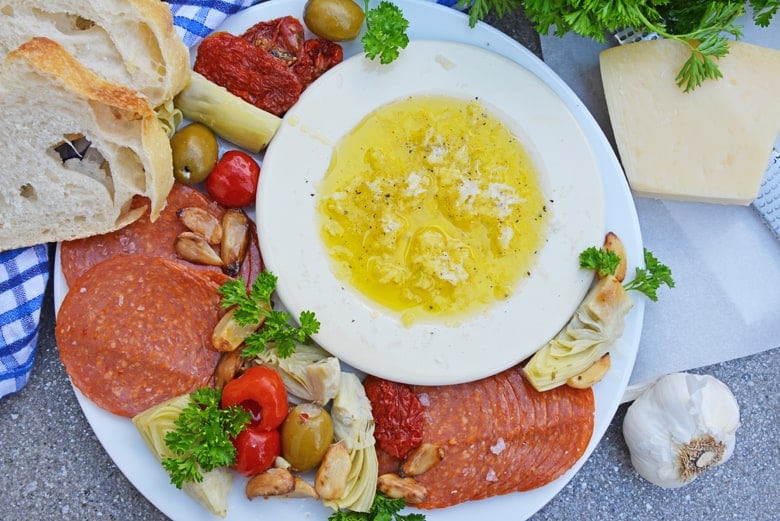 Instead, go to the gourmet or specialty cheese section and looked for aged Parmesan. It will mostly like be 18 to 24 month aged and come in a wedge. It is considerably more expensive, but with that, it is considerably more tasty.
My favorite part of a nice aged Parmesan is what I call the crunchies… little salt crystals that form while aging. They pop in your mouth and provide loads of buttery goodness.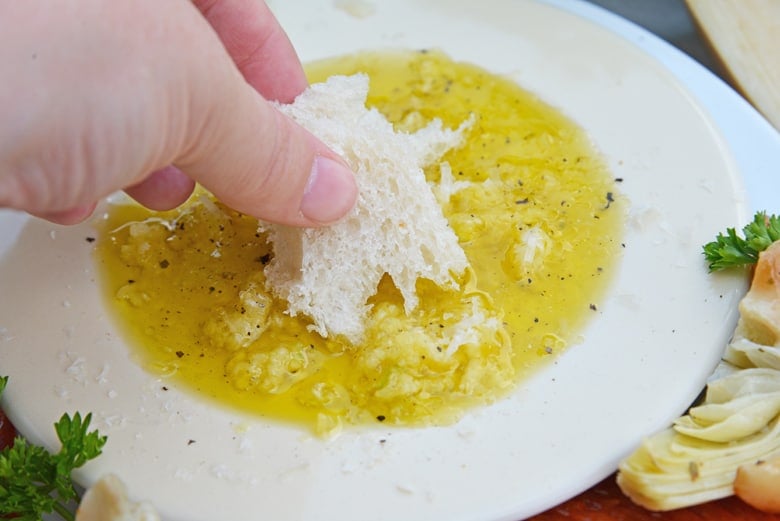 So while this recipe only has a handful of ingredients, it is imperative to use good, quality versions. In some cases, it doesn't make a difference. In this case it can make or break the recipe.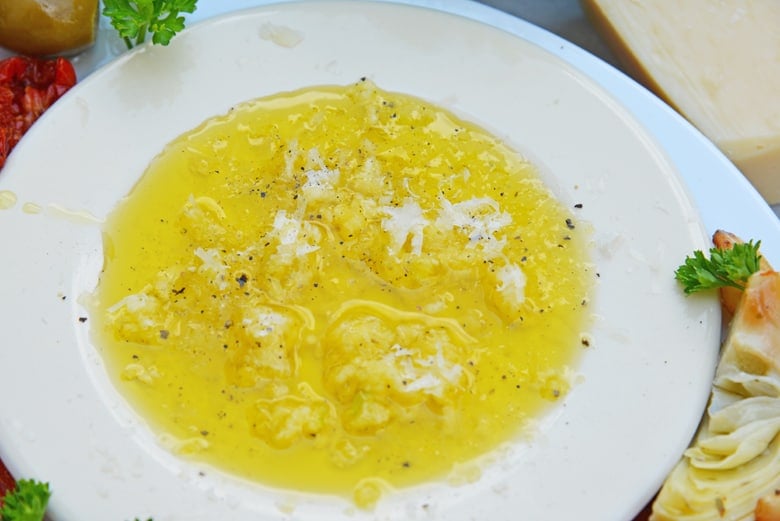 Questions you might have about how to make bread dip:
Can you add vinegar? Vinegar adds a nice acidity to this simple bread dip. An aged balsamic or specialty vinegars, preferably dark and thick versions, do best. Thinner vinegars, like apple cider, just puddle.
Can I make this in advance? Sure! But don't add your olive oil until you are ready to serve.
How do I make this into a hostess gift? Restaurant style olive oil bread dip is also one of my favorite DIY gift ideas, much like my other infused olive oils.
Buy some cute little glass containers or mason jars at the local craft store and decorate them with fun and colorful string or silk flowers.
Can I add other flavors? Make this dipping oil your own! Add just a few supplemental flavors or if you want a full Italian flavor load, make my Carrabba's bread dip. Other popular add-ins include:
Crushed red pepper flakes
Crushed fennel
Fresh herbs
Dried herbs
Lemon zest
Vinegar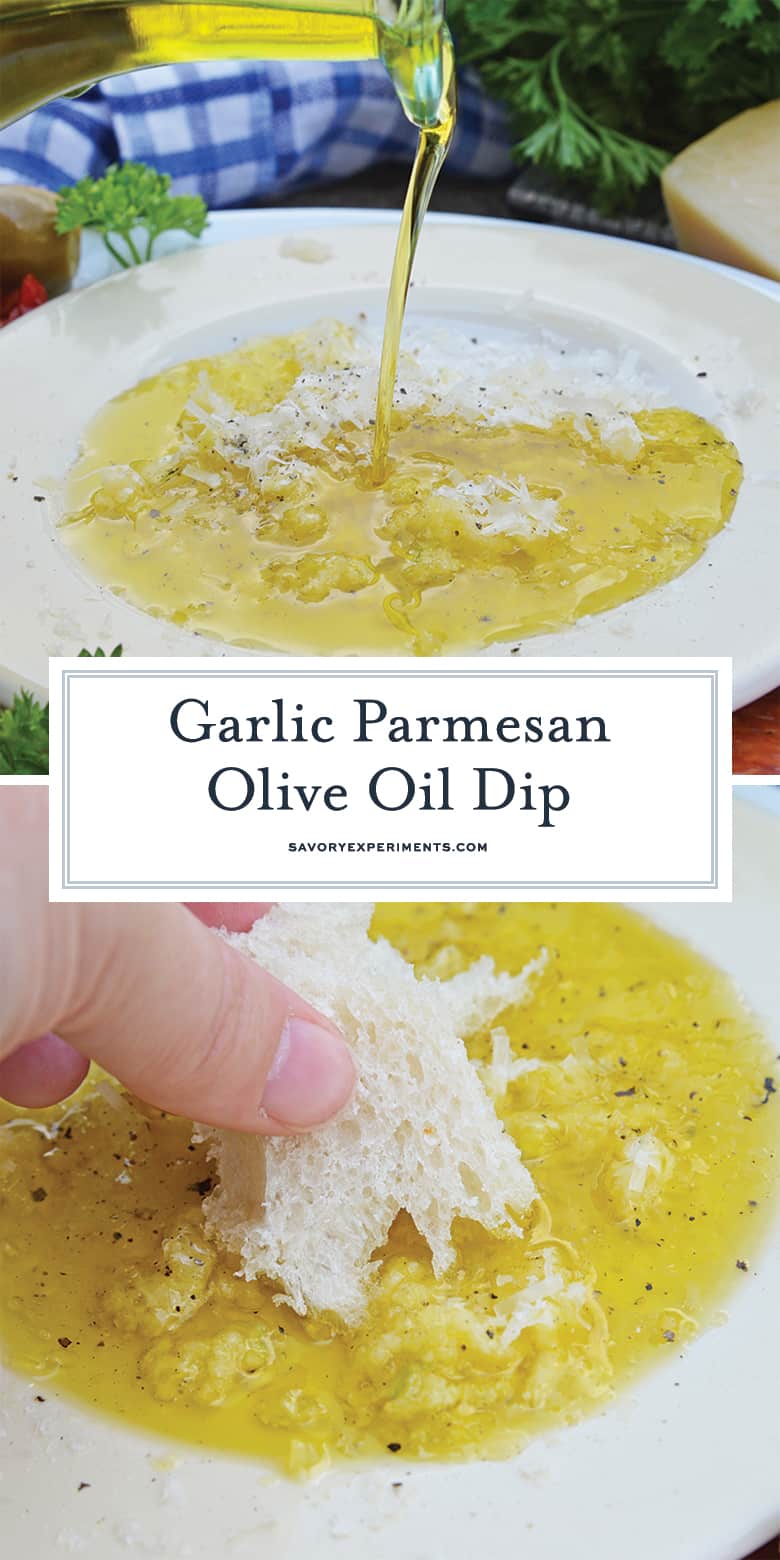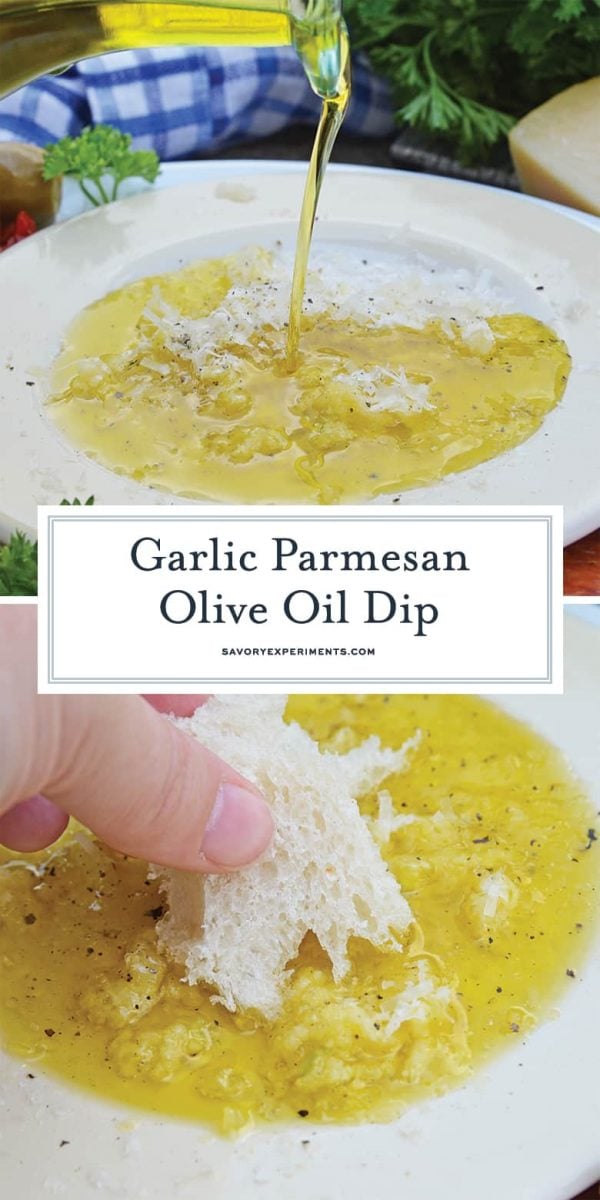 You might also like these other easy dip recipes:
Chili Cheese Dip
If you are a fan of dips you need to make this 3 ingredient Chili Cheese Dip, whips up in under 10 minutes and is fool-proof!
View this recipe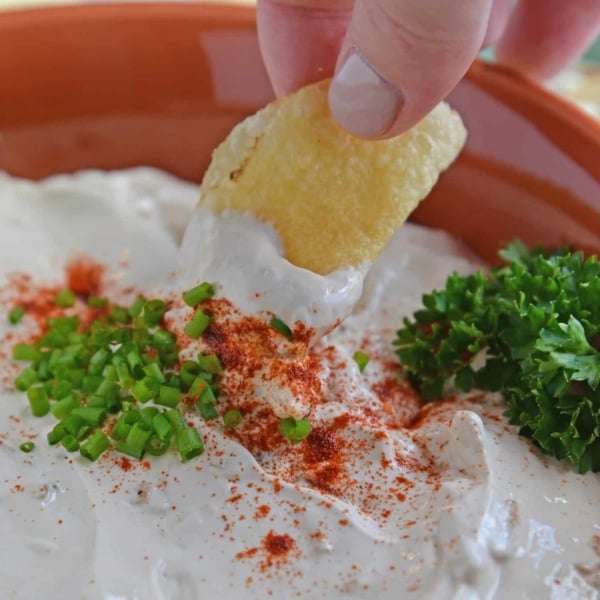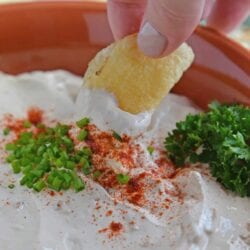 French Onion Dip
This French Onion Dip requires just 3 main ingredients and 5 minutes of prep. You'll never buy sour cream and onion dip from the store again!
View this recipe
Tools for making Garlic Parmesan Bread Dip:
Garlic Press- Did you know that the more fibers destroyed will increase the potency of your garlic when eaten? So a pressed or grated garlic cloves will give you more flavor than a minced, chopped or sliced garlic.
Depending on how much garlic flavor you want, choose your chopping method! I want to peel the walls and ward off vampires, so I generally go for a nice garlic press in this bread dip recipe.
Micrograter– A small kitchen utensil you find you use a lot more than you expected! You can use this in place of a garlic press and also for many more tasks, like zesting citrus.
Cheese Grater- You can use a box grater or a grater specific for hard cheese, like parmesan, called a rotary grater.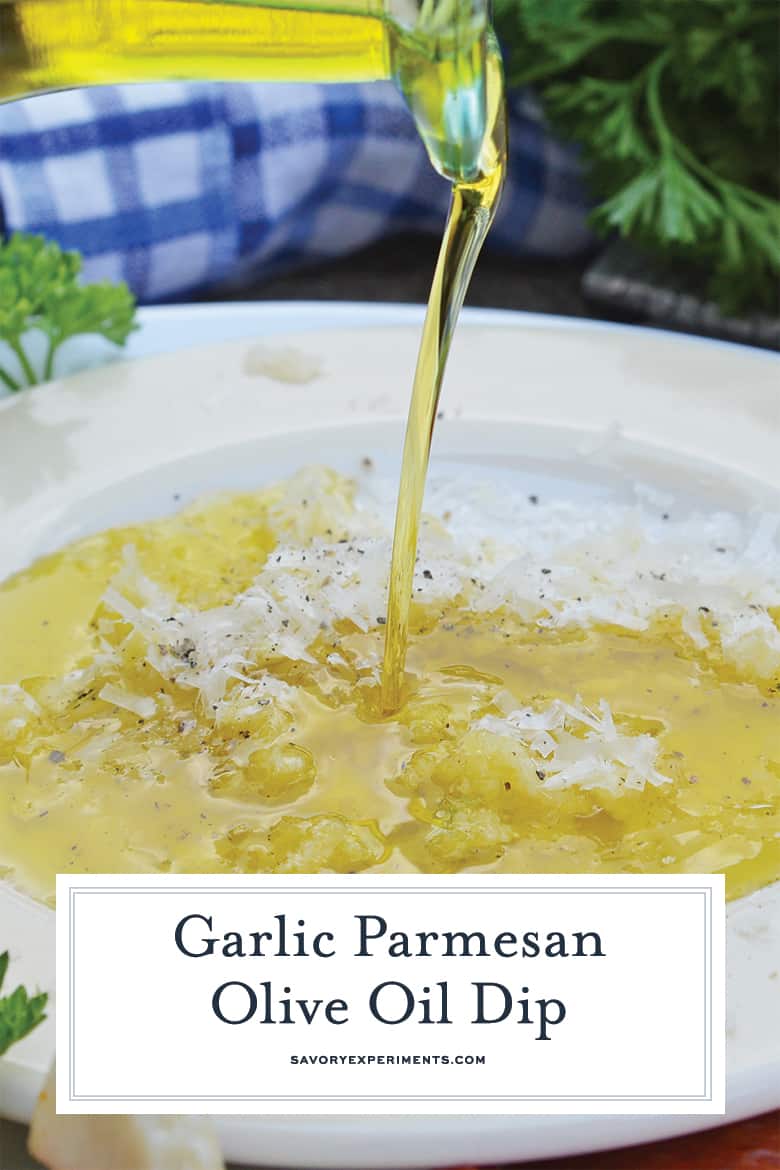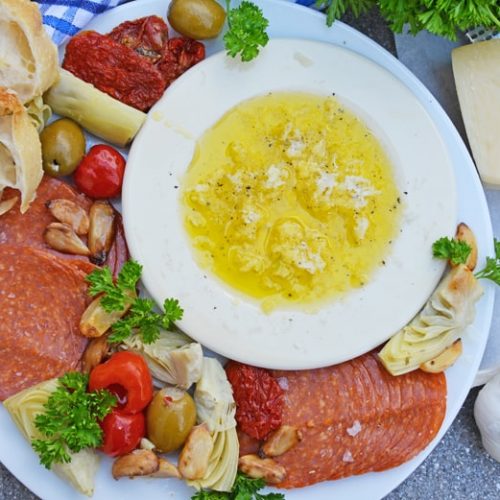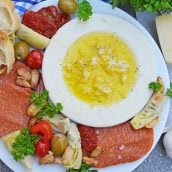 Garlic Parmesan Olive Oil Bread Dip
With only 5 simple ingredients, this Garlic Parmesan Olive Oil Dip is an incredibly easy appetizer! It's so flavorful, you'll want to make it all the time!
Instructions
Combine fresh garlic, Parmesan cheese, sea salt and ground black pepper in a small, shallow dish.

When ready to serve, pour a quality olive oil into the spices blend.

Serve with your choice of bread.

If you've tried this recipe, come back and let us know how it was!
Nutrition
Calories:
65
kcal
,
Carbohydrates:
1
g
,
Protein:
1
g
,
Fat:
7
g
,
Saturated Fat:
1
g
,
Cholesterol:
1
mg
,
Sodium:
156
mg
,
Sugar:
1
g
,
Vitamin C:
1
mg
,
Calcium:
9
mg
,
Iron:
1
mg