As I started hosting my own Thanksgiving, I started to realize how many Thanksgiving foods I used to turn my nose up at. Cranberry Relish was another one (add that to the list with Stuffing and Turkey)! For cranberry relish, the tart taste didn't really spike any interest with me. I did, however, love the way the jellied kind slinked out of the can in one gelatinous mass. My mother used to have the "lumpy" and "smooth" kind to cater to different tastes.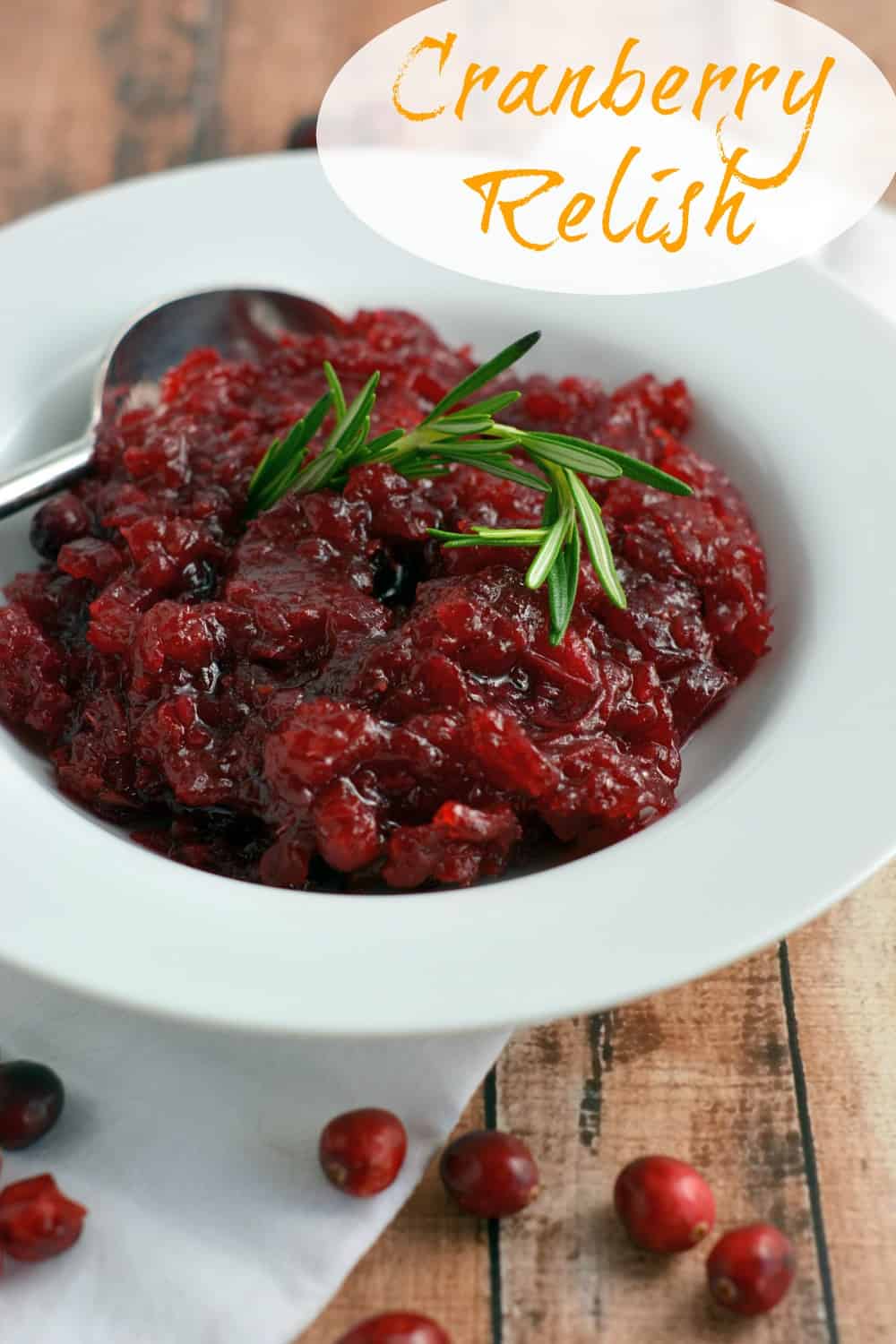 In my own kitchen I try to make as much from scratch as I can and although I'm sure I can fashion my own smooth cranberry torpedo, I now prefer the texture of the "lumpy kind." I made my own Cranberry Relish and used the liquid drain-off for Cranberry Syrup, which tastes amazing on waffles, pancakes or even vanilla ice cream!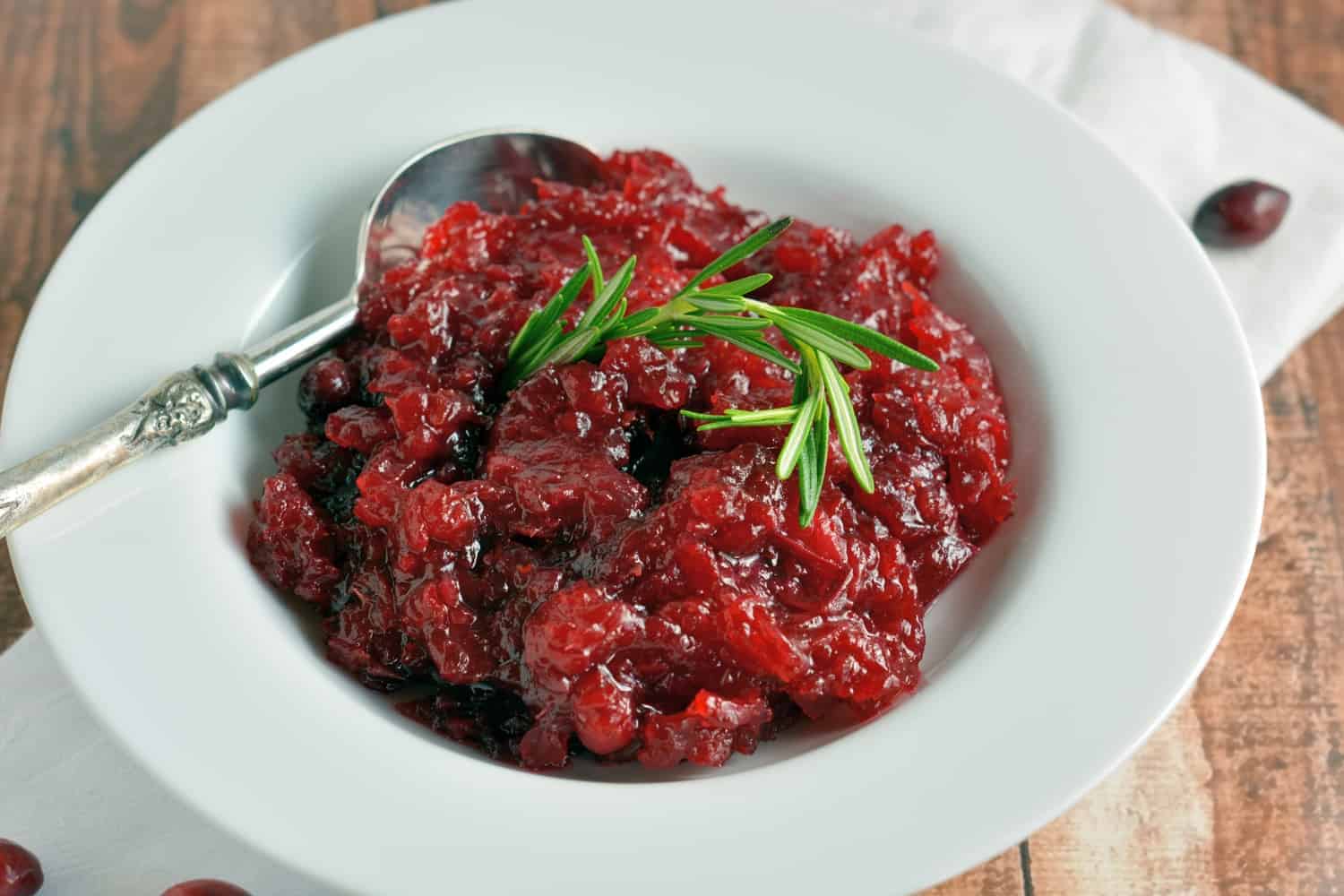 This batch was destined for two dishes and one condiment. I topped my Spiced Pork Tenderloin, froze some for my Thanksgiving Day spread and also made Cranberry Mayo for leftover Turkey Roll-Ups.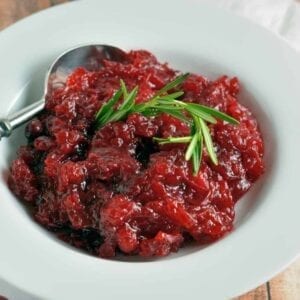 Cranberry Relish
Homemade Cranberry Relish for turkey, pork or cranberry mayo!
Ingredients
3

cups

fresh cranberries

coarsely chopped (1 bag)

1 1/2

cups

sugar

1 1/4

cup

water

1

tablespoon

lemon juice

Pinch fine sea salt
Instructions
Combine chopped cranberries, sugar, water and sea salt in a heavy saucepan. Bring to a boil. You can hand chop or throw cranberries in a food processor for a few pulses.

Stir until sugar is dissolved. Lower heat to medium and allow to simmer.

Simmer for approximately 10 minutes, stirring sporadically with a wooden spoon. Mixture will be thick and sticky.

Place a fine sieve or colander over a bowl. Strain mixture through, pressing down lightly on solids to get excess syrup out.*
Recipe Notes
Make draining into Cranberry Syrup.
Make Cranberry Mayonnaise!
Add orange zest or a splash of orange juice, Grand Marnier, Chambord or walnuts.
Make sure you check out my other holiday treats to complete you meal! Make sure you check out my Thanksgiving Pinterest Board for even more ideas!
Red Wine Gravy | Easy Dinner Rolls | Fried Turkey | Pumpkin Cheesecake | The BEST Apple Pie | Orange, Anise and Thyme Turkey
Cast Iron Sweet Potatoes with Honey and Cinnamon | Mascarpone Mashed Potatoes | How to (Safely) Fry a Turkey | Cranberry Relish |
Green Beans with Mascarpone Cream Sauce | Cheese Chile Cornbread Casserole | Pumpkin Cheesecake | Chinese Sausage Stuffing | Garlic Butter Brussels Sprouts