A Thanksgiving dinner staple, every house dons a bowl of tart cranberries, but how they are prepared varies greatly. This cranberry sauce recipe is a base recipe to create something spectacular and be the star of your Thanksgiving showdown.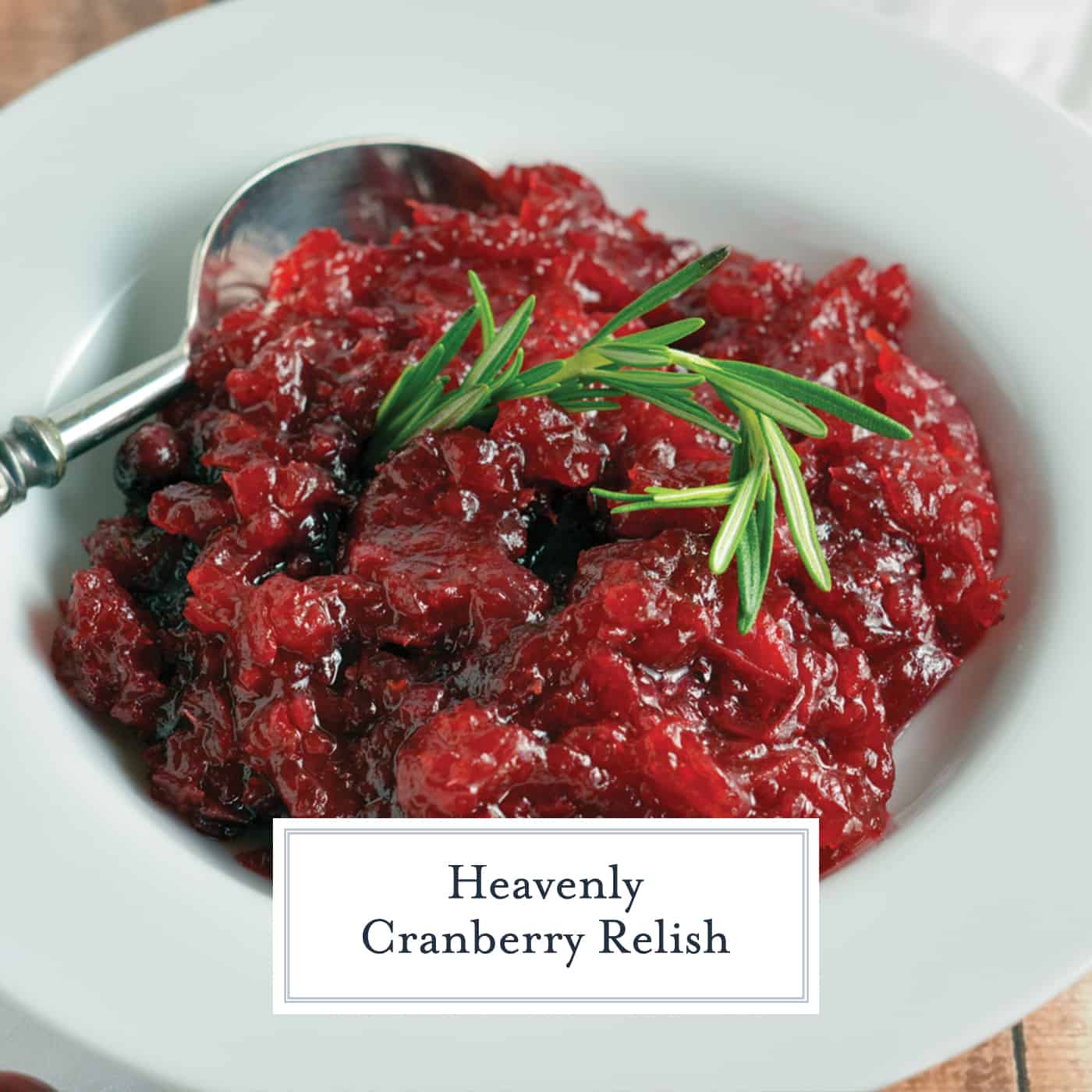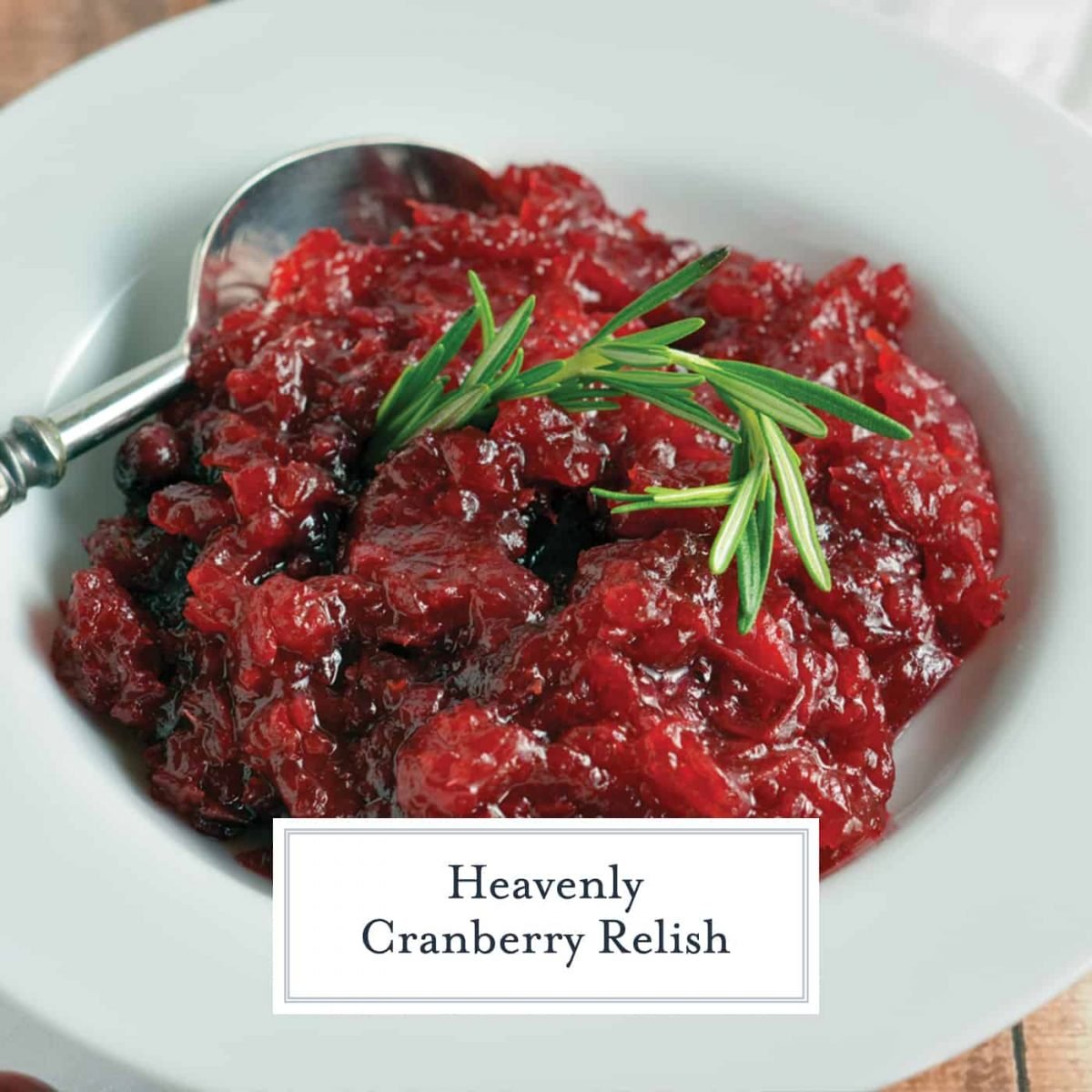 Cranberry sauce, in all of its forms, was never one of my favorites. Whether it is the canned stuff that slinks out of a jar in one gelatinous mass or a lumpy tart sauce, it weirded me out. Somehow making my own, one with sweet and tart notes, was a much better idea.
This sauce is different, it is different from the standard cranberry sauce with citrus flavors and sometimes warm spices.
What is Cranberry Relish?
Cranberry relish is simply a sauce made from fresh or frozen cranberries and sugar. A small amount of heat is applied so they caramelize and breakdown to a jam-like consistency. In this version, I used orange zest and orange juice to bring out and brighten natural flavors.
History of Cranberry Relish
What I have come to appreciate is how much the tart flavor of fresh cranberry relish or sauce can refresh your taste buds with each bite. It's a little break from all the really rich deliciousness on the thanksgiving table and gets your mouth ready for the next bite.
Historically, cranberry sauce was added to the Thanksgiving spread to balance and cut through the other fatty, savory dishes on the table like Thanksgiving turkey, gravy and carb-heavy dressing.
Cranberry Relish vs Cranberry Sauce
It is just semantics. They are the same thing. Some might say it is a different in liquids, but they are the same. However, an uncooked cranberry sauce is actually salsa, not relish, and not so much sugar.
Fresh Cranberry Sauce Recipe ingredients
How do you make homemade cranberry sauce? The process is simple, really, and close to making jelly or jam. Gather your fresh ingredients:
Fresh Cranberries- Frozen cranberries can also be used, thawed or still frozen. If they are frozen, it might take longer to cook down. Raw cranberries will have fresh flavor.
White granulated sugar– To sweeten and make the syrupy sauce, you can use less sugar if you desire, this largely depends on the tartness of the cranberries. Dark brown sugar or light brown sugar can also be used for molasses flavor.
Water– Water is added to the mixture so it doesn't start to burn while the cranberries breakdown and the sugar crystalizes.
Fresh orange juice- Some recipes use fresh lemon juice to provide a splash of acidity and liquid, but I love the smell of orange and as long as I have a whole orange, might as well also use some zest!
Orange Zest– Orange zest provides a pure orange flavor that is different from the juice. If you are using bottled juice, the orange zest can be omitted. Make sure to avoid the white pith, which can be bitter. If you really like citrus, use the entire orange.
Coarse Kosher Salt – Salt helps to bring out the natural flavors. Just a little calls a long way and makes all the difference.
How to make Cranberry Relish
Making this sauce for your holiday meal is easy and can be made ahead of time and reheated and served hot, chilled or at room temperature.
Combine & Simmer. Add all of the ingredients to a large saucepan and allow to simmer until the cranberries break down and the sugar dissolves.
Strain. Next, run it through a fine mesh sieve, don't press down too hard, just enough to let out some of the liquid. The solids you have left are your cranberry relish while the liquid can now be further simmered down into a delicious cranberry syrup.
When serving, an orange peel makes a lovely garnish.
How to Thicken Cranberry Sauce
To thicken this cranberry orange relish recipe, you can simmer it on the stove over low heat, stirring occasionally, until some of the liquid evaporates and the mixture thickens to your desired consistency.
Remember, it will continue to thicken as it cools, so stop cooking right before it reaches your desired consistency. If you want it super thick, think about adding a small amount of cornstarch slurry.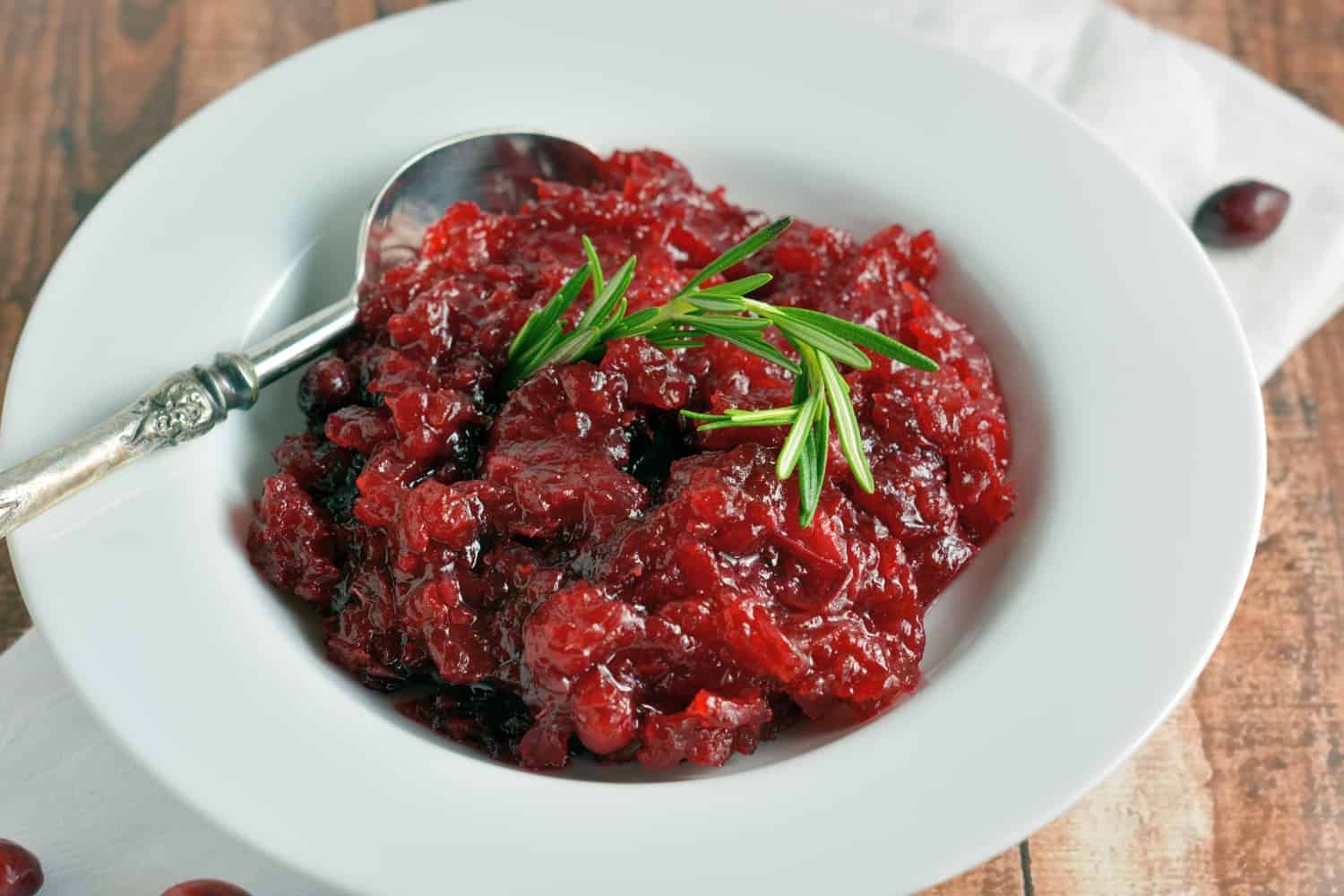 What to do with Leftover Cranberry Sauce
I love being able to use recipes in more than one way. That goes for other meals and not just this holiday table. This batch was destined for two dishes and one condiment: a traditional cranberry sauce, cranberry mayo and to top a pork tenderloin.
I topped my Spiced Pork Tenderloin, froze some for my Thanksgiving Day spread and also made Cranberry Mayo for leftover Turkey Roll-Ups or just plain turkey sandwiches. It is great even after having spent some time in the freezer and making it ahead clears up much-needed space in the kitchen on Turkey Day.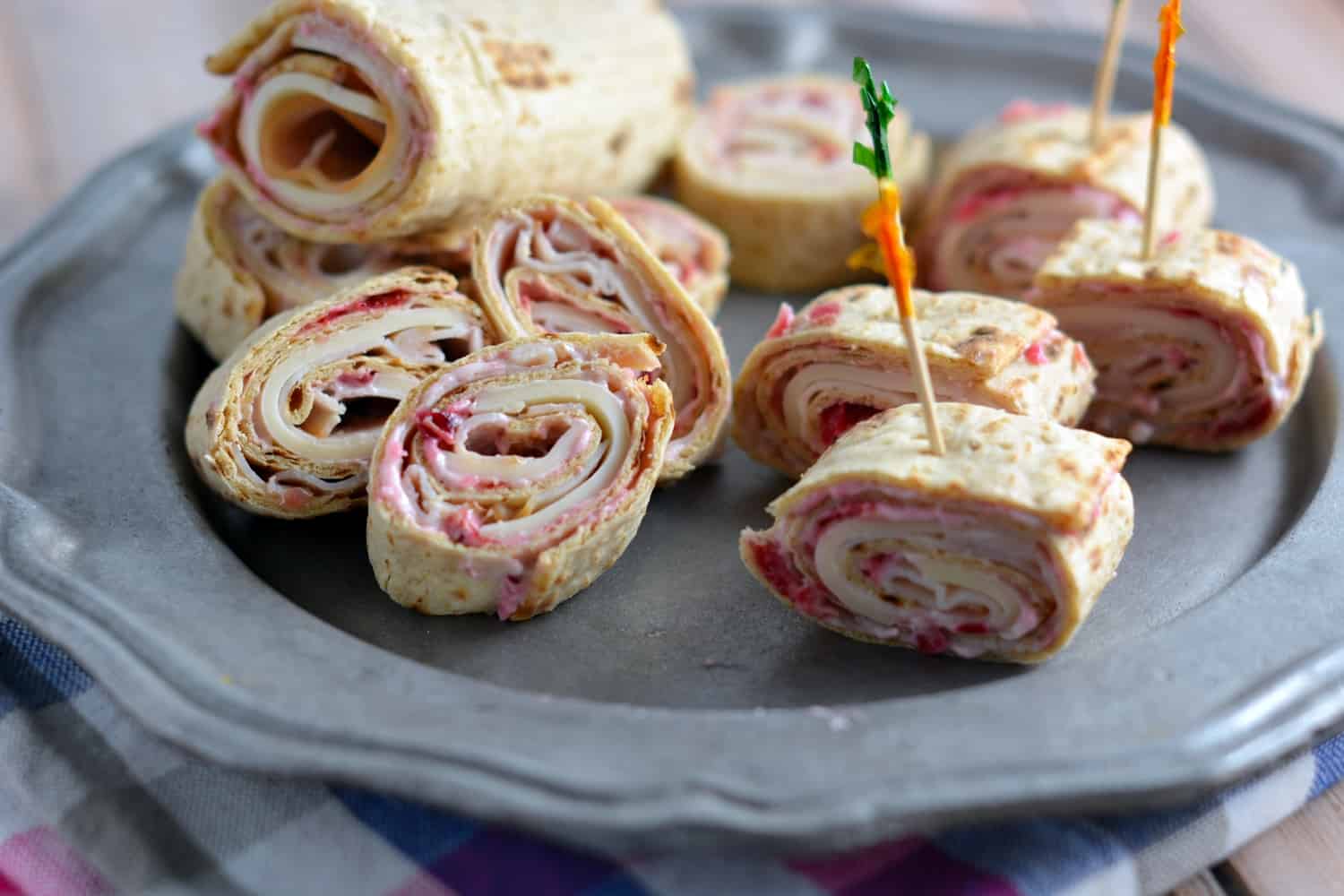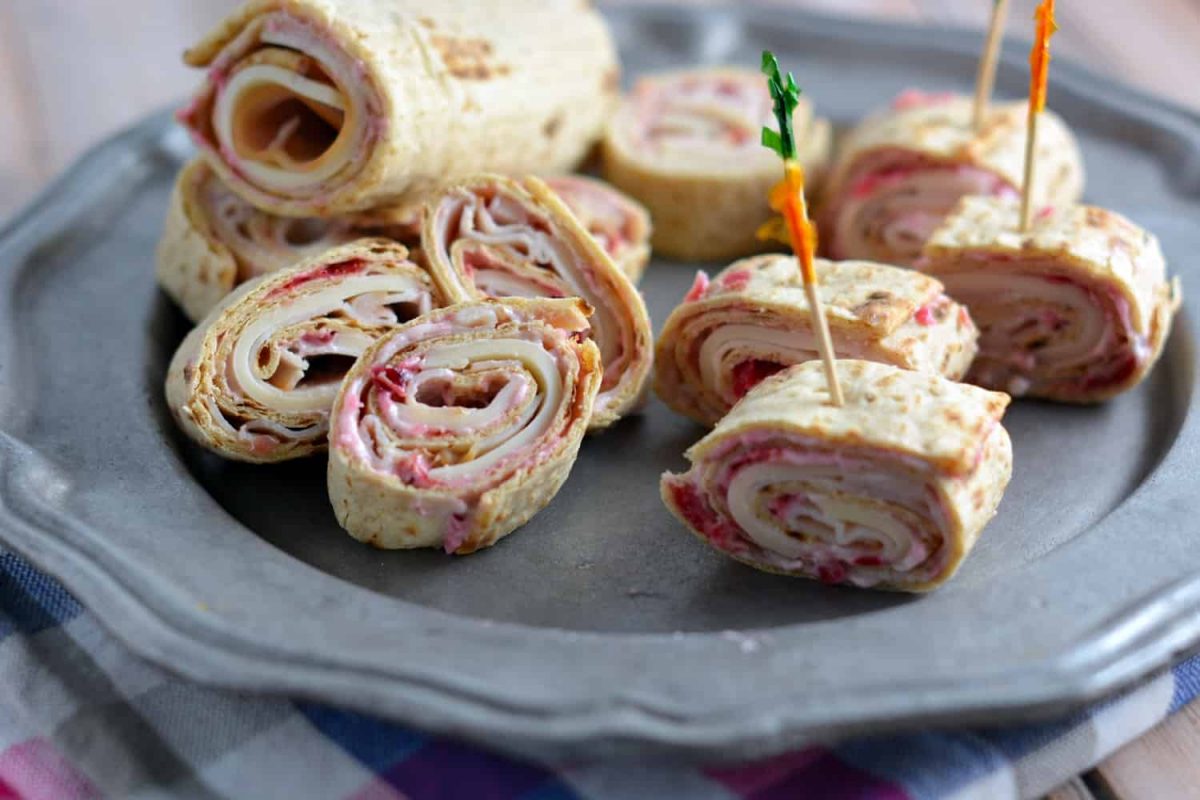 Not only that, but you can use the liquid drain-off for Cranberry Syrup, which tastes amazing on waffles, pancakes, and even vanilla ice cream! Or serve on top of cream cheese, softened, of course, as a dip.
It truly is a great dish and I am so happy that I have seen the proverbial light and added it to my cooking repertoire. It is truly something else and you and your guests will not be disappointed.
Fresh Cranberry Sauce Recipe Variations
Now the fun part: to customize your cranberry relish. Next time to make it, keep it simple with the recipe below or try one of these fun fun adds. You can also add more citrus flavors to make it more of an orange sauce.
Lime– Add 1 teaspoon lime zest & 1 tablespoon lime juice.
Ginger– Add 2 teaspoons minced crystallized ginger (not raw, you want it sweetened).
Nuts- Add 1 tablespoons toasted and chopped pecans or walnuts.
Spices– Add 1/4 teaspoon ground cinnamon, nutmeg or allspice.
Pears/Apple– Add 1/4 cup peeled and finely chopped pear/apple.
Finer Cranberries- Use a food processor and give it a few pulses for a finer mix.
Maple– Adding just a little bit of maple syrup also gives a unique flavor.
Storing leftover Fresh Cranberry Sauce
Store in an airtight plastic container in the fridge. Give it a good stir before reserving as it tends to get a little liquidy when it sits. Cranberry sauce can last in the refrigerator for about 1 to 2 weeks when stored in an airtight container.
Cranberry sauce can be served chilled, at room temperature or heated.
Can I Make Cranberry Relish Ahead of Time?
This recipe is perfectly fine to be made ahead, in fact you kind of need to in order to let it chill. It can also be served hot, but traditionally it is cold.
It can be made up to 3 days ahead of time and stored in an airtight plastic container in the fridge. Give it a good stir before serving as it tends to get a little liquidy when it sits.
Can you freeze Cranberry Sauce?
This recipe for cranberry orange relish is freezer friendly. You can store the whole thing or indiviudal servings. Store for up to 3 months in an airtight container. Since it is closer to a jam consistency, it can also be canned. Thaw at overnight in the refrigerator before adding to your other delicious recipes.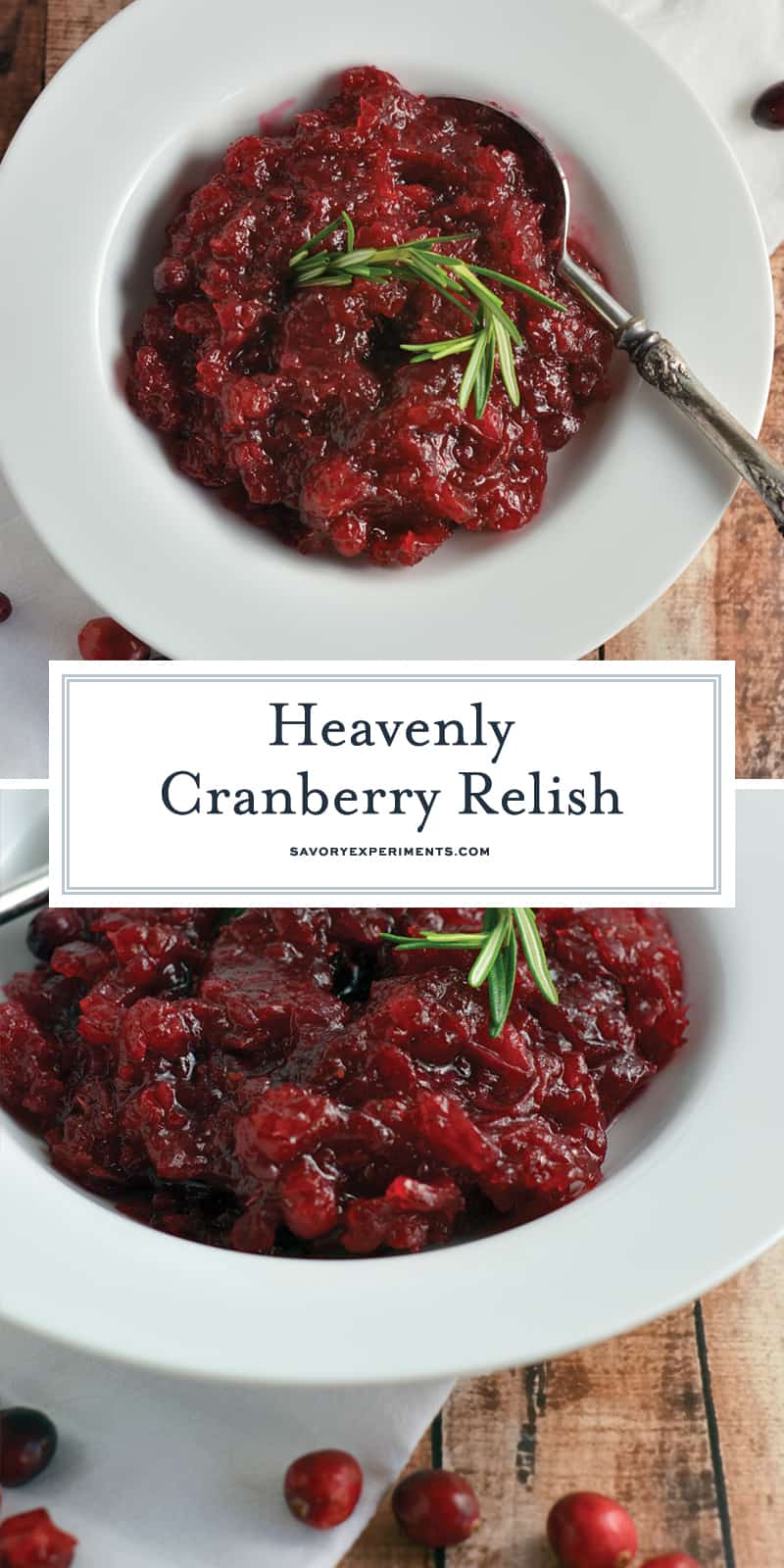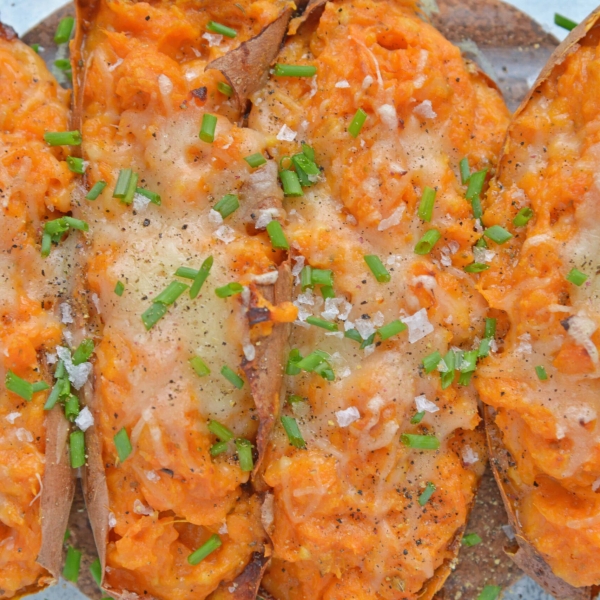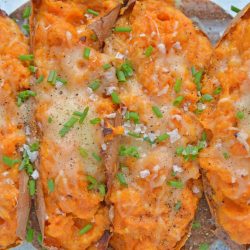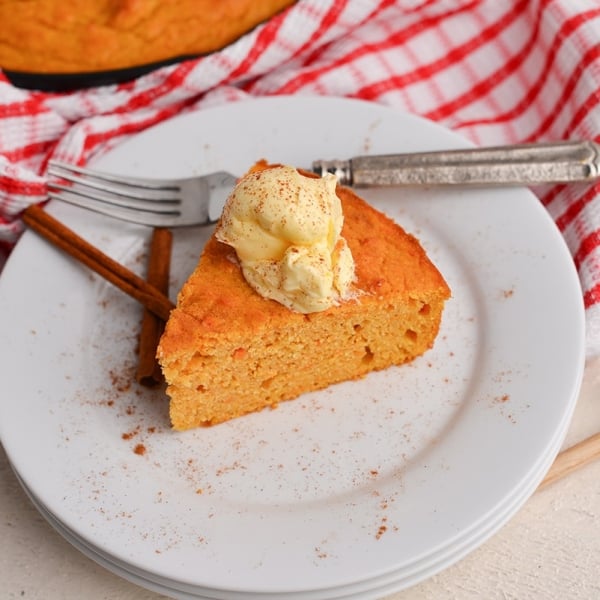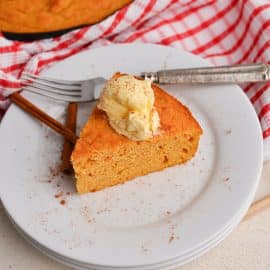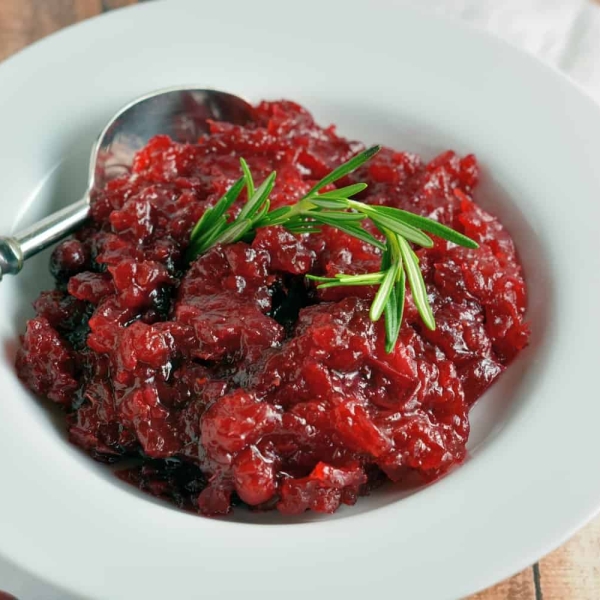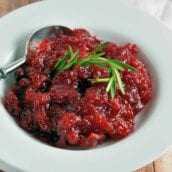 Fresh Cranberry Orange Sauce
This homemade Cranberry Relish recipe is perfect for your Turkey Day festivities and will soon be a must-have every holiday season.
Instructions
Combine the cranberries, sugar, water, orange juice, orange zest and salt in a heavy saucepan. Bring to a simmer. If you prefer smaller cranberries, roughly or finely chop them before adding to the saucepan.

Simmer and stir for 10-15 minutes, until the cranberries start to pop and break down. The mixture will be thick and sticky.

Place a fine sieve or colander over a bowl, do not press down on the mixture, you want some liquid. Package or serve.

If you've tried this recipe, come back and let us know how it was in the comments or star ratings.
Nutrition
Calories:
162
kcal
,
Carbohydrates:
42
g
,
Sodium:
3
mg
,
Potassium:
31
mg
,
Fiber:
1
g
,
Sugar:
38
g
,
Vitamin A:
25
IU
,
Vitamin C:
5.7
mg
,
Calcium:
3
mg
,
Iron:
0.1
mg
Turkey Recipes That Don't Suck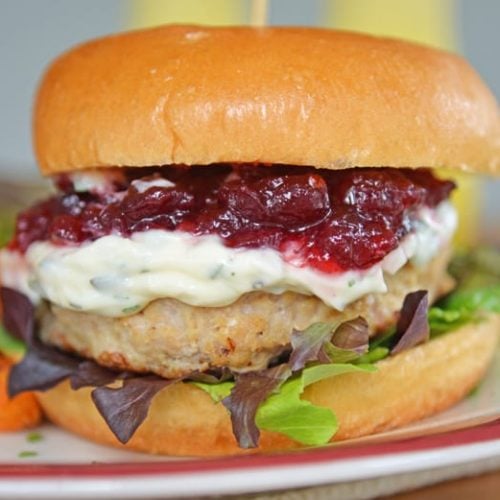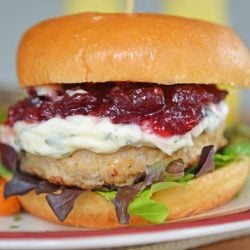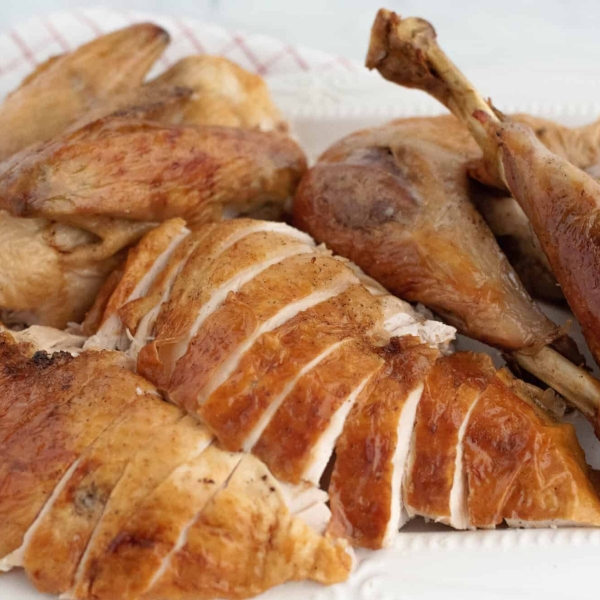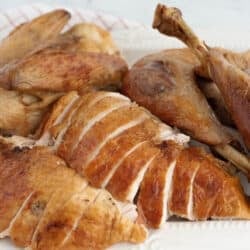 Dry Brine for Turkey
All your dry brining questions answered! How to dry brine a turkey to add flavor and get perfectly seasoned and succulent turkey everytime.
See The Recipe!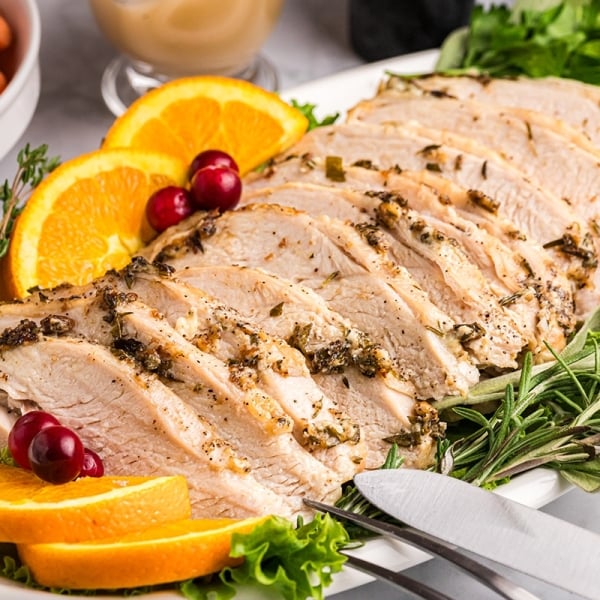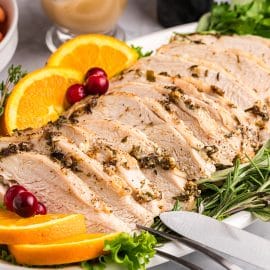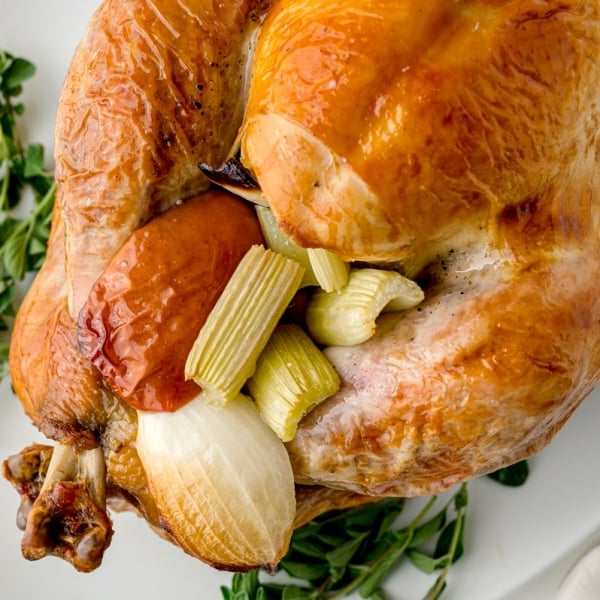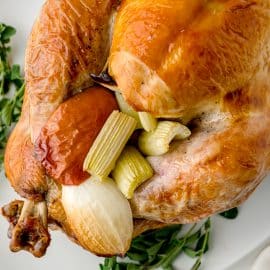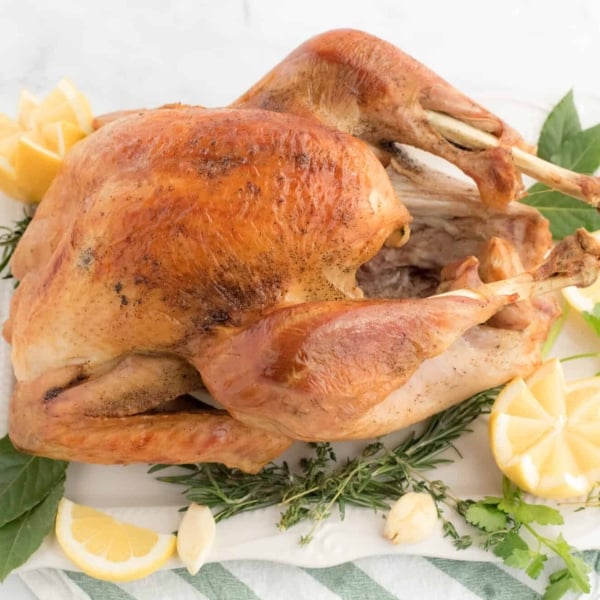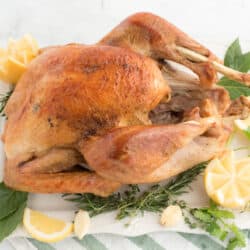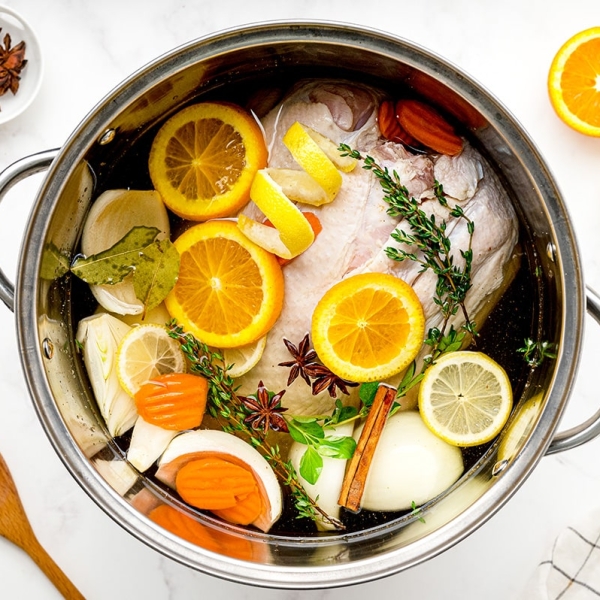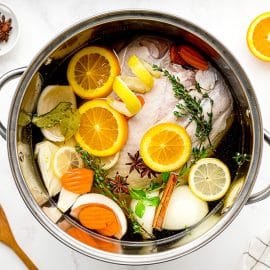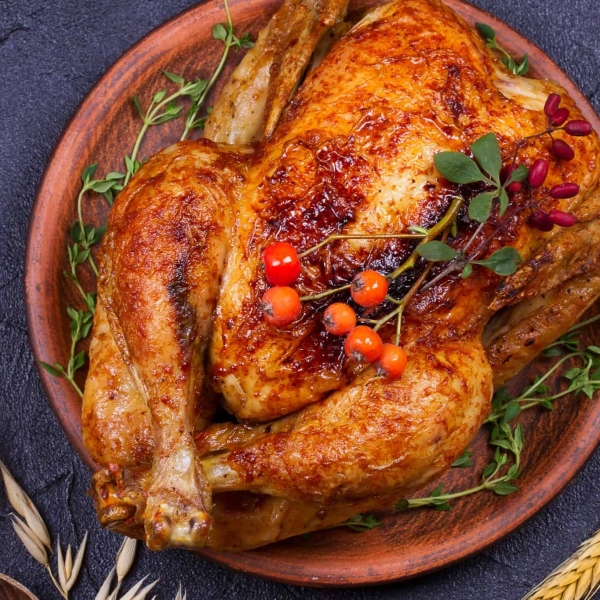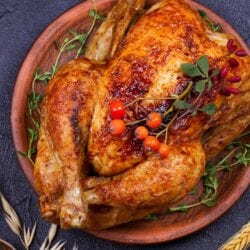 Stuffing Recipes