This post is sponsored by Envy Apples, but the content and opinions expressed here are my own.
A cheese board might be the best of ultimate party appetizers. But let's honest, there are ho-hum cheese and crackers and then there is a cheese board. The ultimate cheese board will be artfully prepared using fruit, meat and spreads catering to all five senses.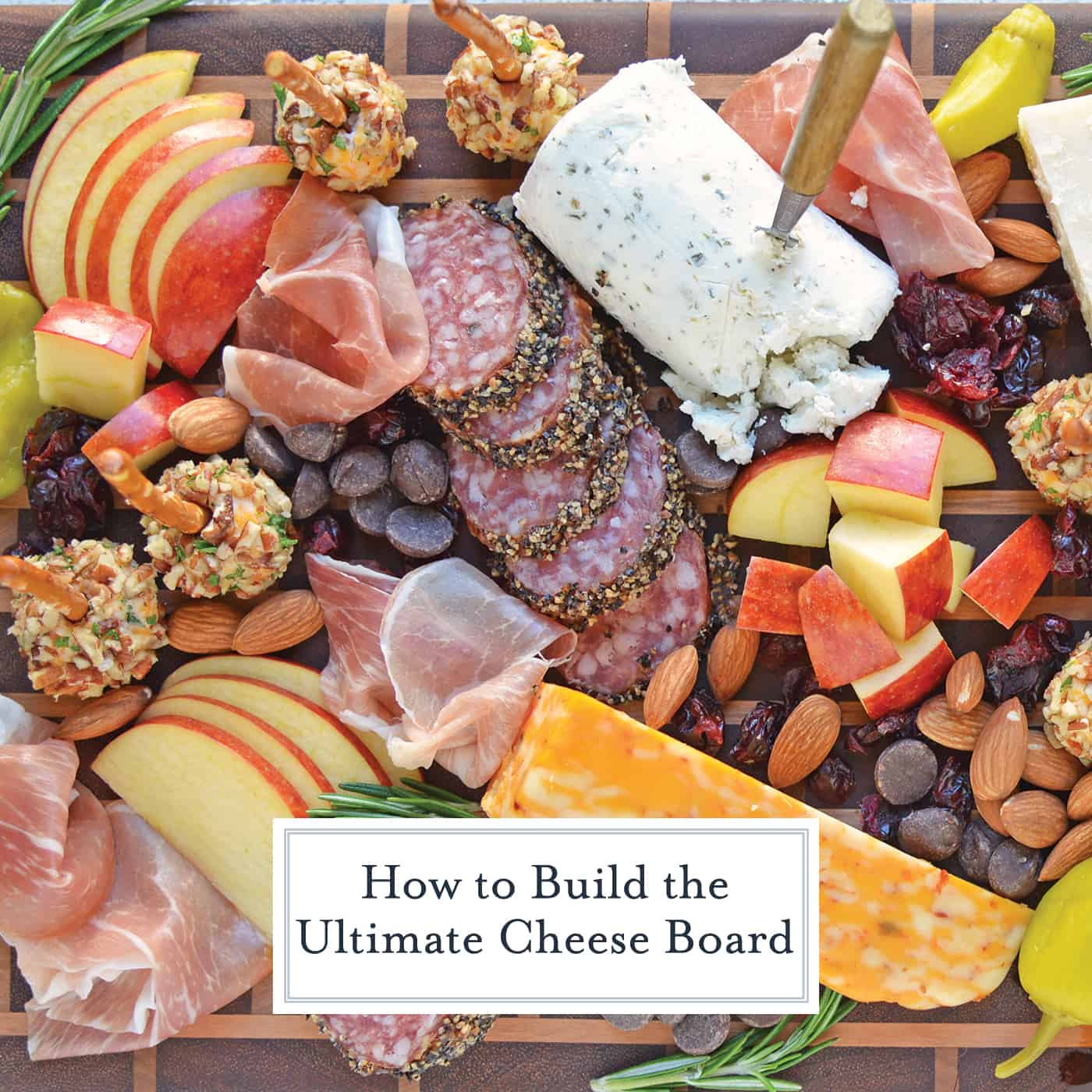 Tips for building the ultimate cheese board, the perfect easy party appetizer that requires no cooking!
The ultimate cheese board will not only look appetizing, the flavors will complement each other and allow your guests to experiment with different combinations.
My cheese boards differ every time I make them with the exception of a couple key items: apples, chocolate and nuts. And of course, cheese.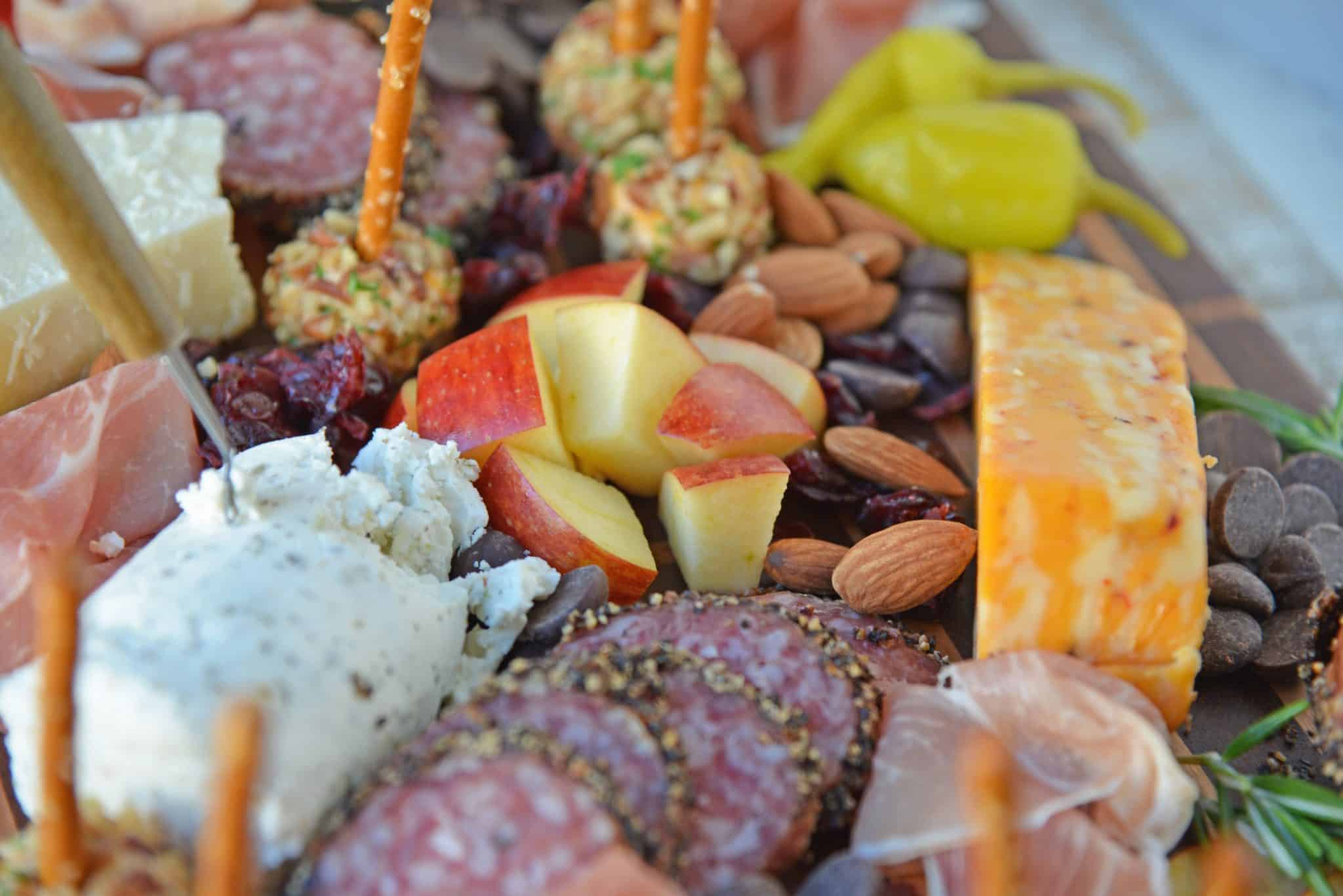 As far as apples go, Envy is always my go-to apple for several reasons. First of all, the flesh stays a lovely white when cut, no browning!
The skin is a rosy-red, adding to my requirements of having color for visual appeal. They are sweet and crunchy, so they pair with nearly all cheese varieties.

Here are even more tips on creating the ultimate cheese board!
Cheese Selection– Pick 3-4 types of cheese with different textures, flavors and colors. Of course you can feature more if you'd like. Try to pick at least one familiar cheese.
My go-to familiar cheese is Jarlsberg, a verstile cheese with a nutty, mild flavor. Most cheese belongs to one of four basic categories: aged, soft, firm, or blue.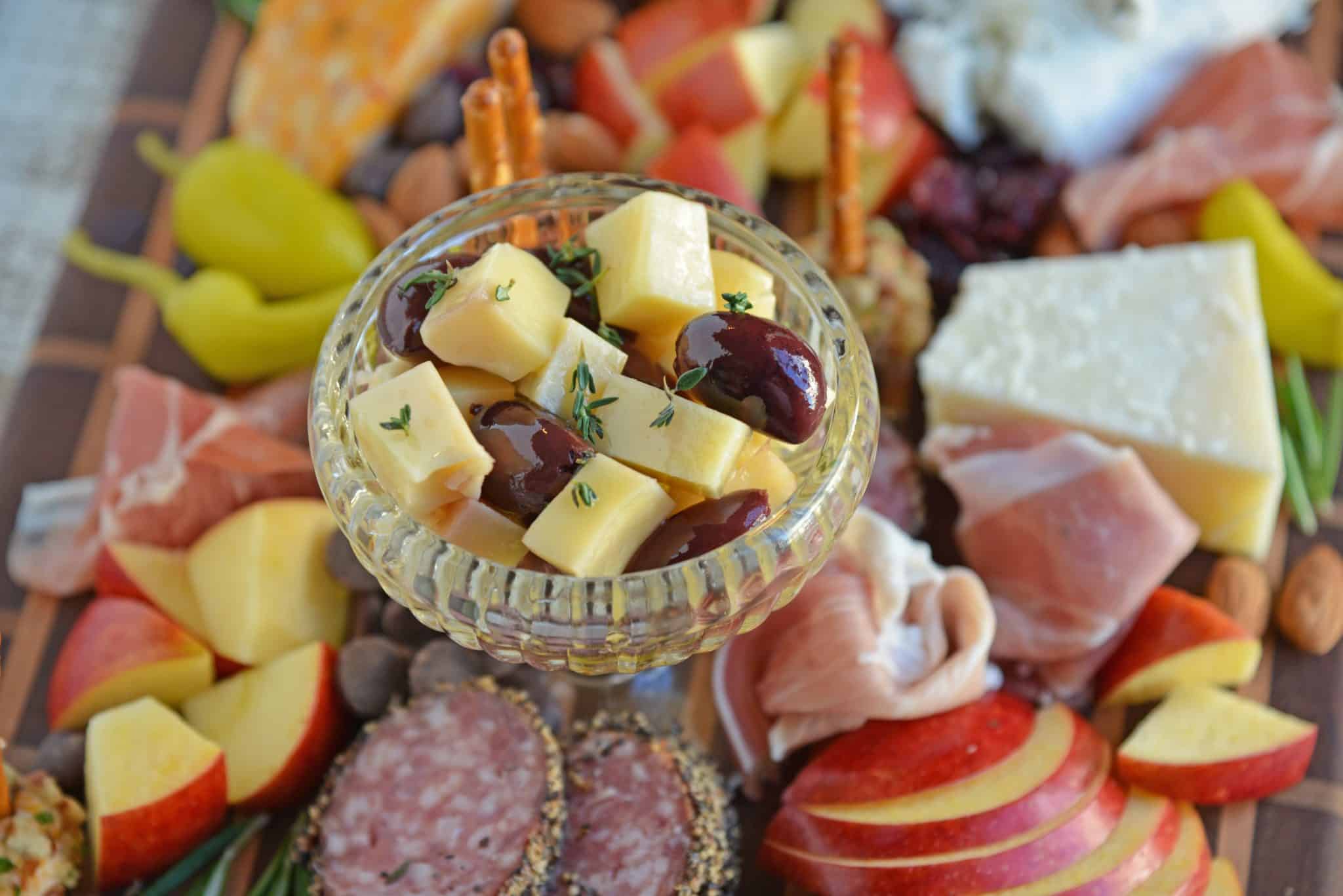 I like to pick one hard cheese, something with a little heat and then something funky and adventurous. Many grocers have an "odds and ends" cheese section with smaller bits of cheese for a lower price point. These are perfect for a cheese board!
Separate the Cheese– Strategically separate your cheese to opposite sides of the board so they can each be their own "star." Provide a different knife for each cheese. Label each cheese with a small piece of paper taped to a toothpick.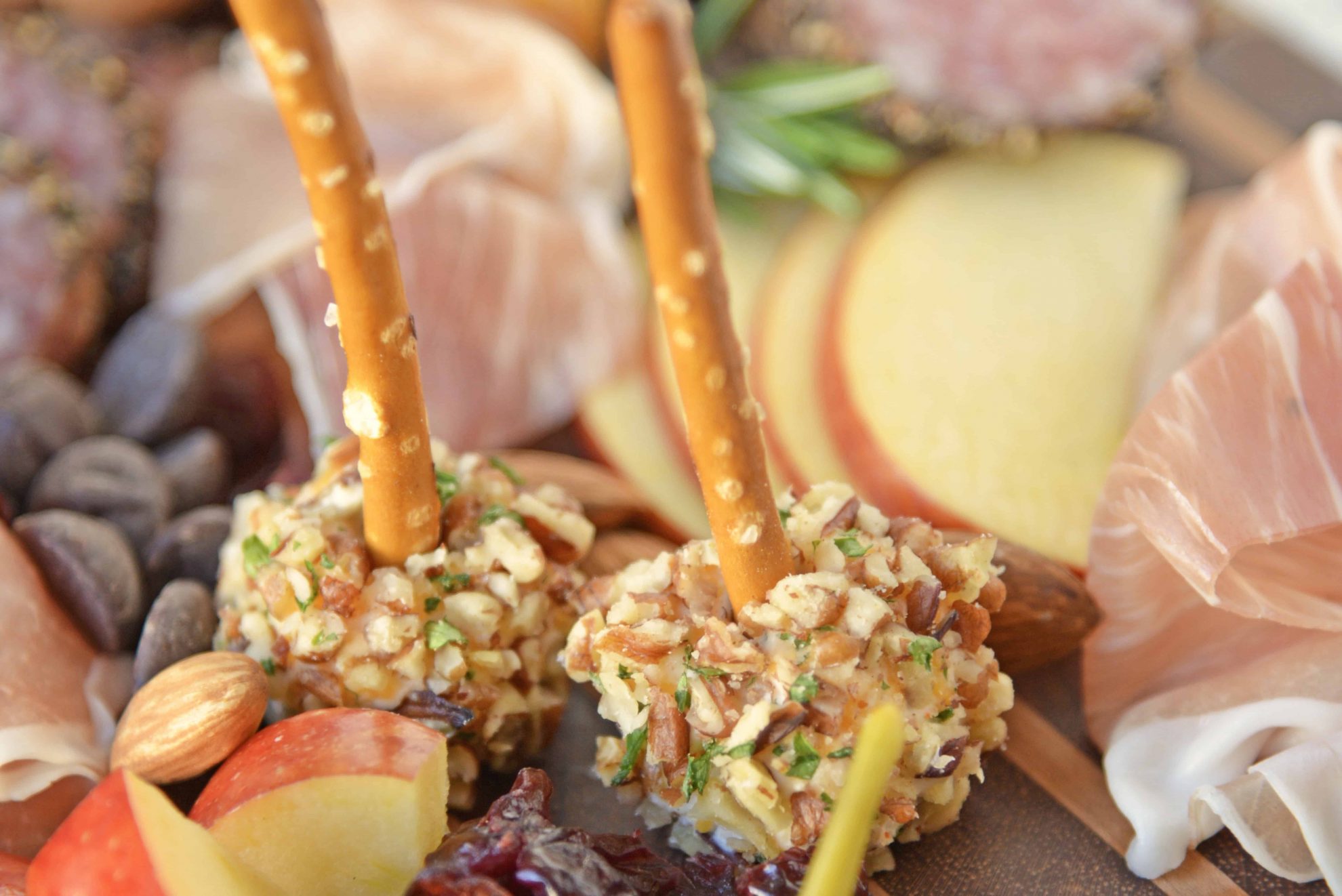 You can even provide 3 adjectives for each. Note that soft cheese, like a Party Cheese Ball, will absorb the flavors around them if they are pungent.
How Much Cheese– Purchase approximately 1/2 pound of cheese for each person if the cheese board is the main food selections. Estimate 4 ounces for each guest if the cheese board is only a small part of your spread.
Visual Appeal– Cheese boards should be pretty. Start with a beautiful serving board(s). Sometimes I make 2-3 serving dishes using different shapes and sizes. I can place these in different places around the party area to prevent people from hovering in one place. Aim to use vibrant colors, texture and even elevations.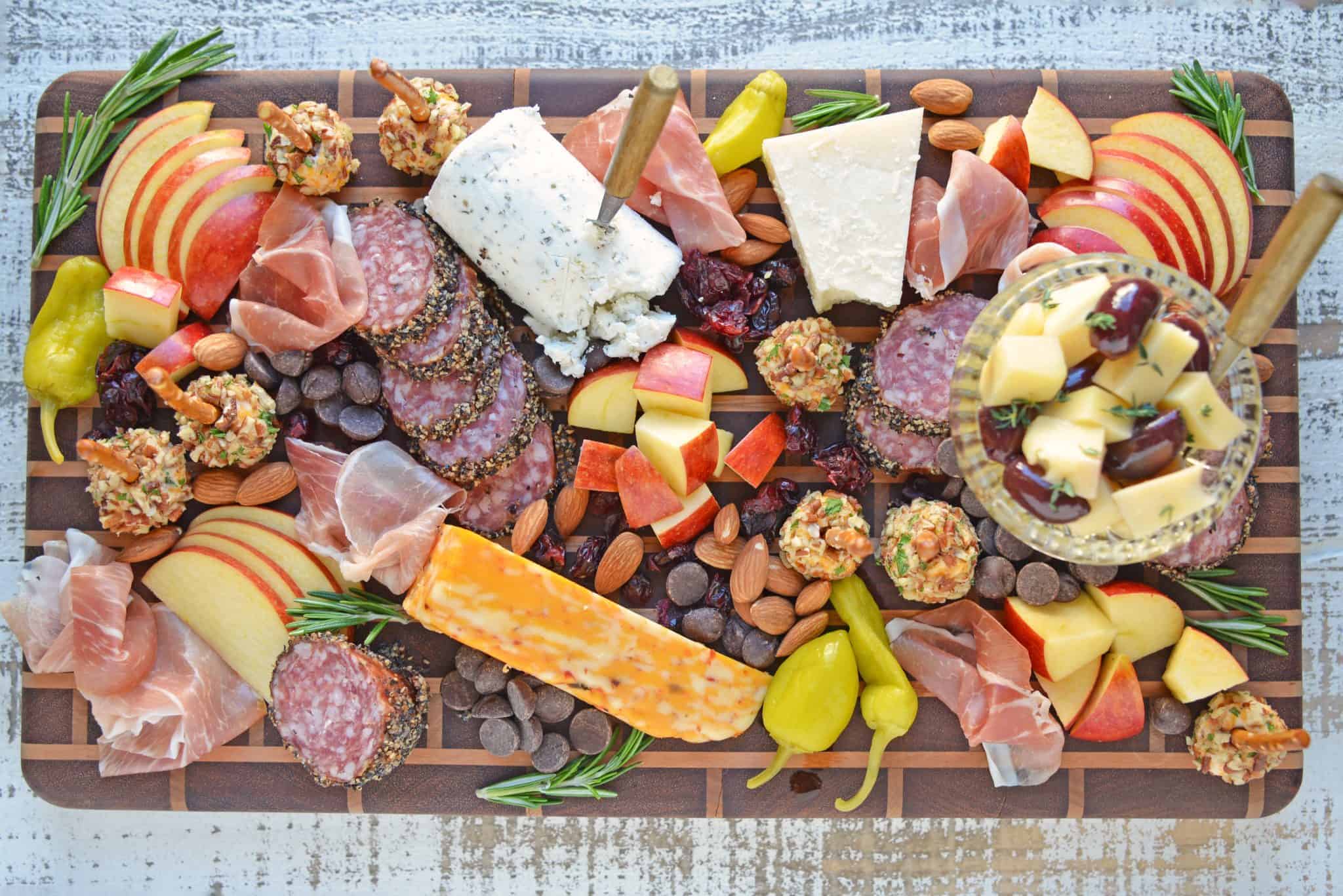 Accompaniments– You know my stance on always using Envy Apples, but you should also have a few other accompaniments. I use 2 meats, usually something fatty and marbled and also a thin and salty option. You can even try making meat flowers!
Dried fruits, peppadews, artichoke hearts, whole nuts, spreads and condiments are all good options. Balance your board with spicy, sweet, savory and salty. And don't forget the spreads like Onion Jam or Bacon Jam. Maybe even Cherry Jam!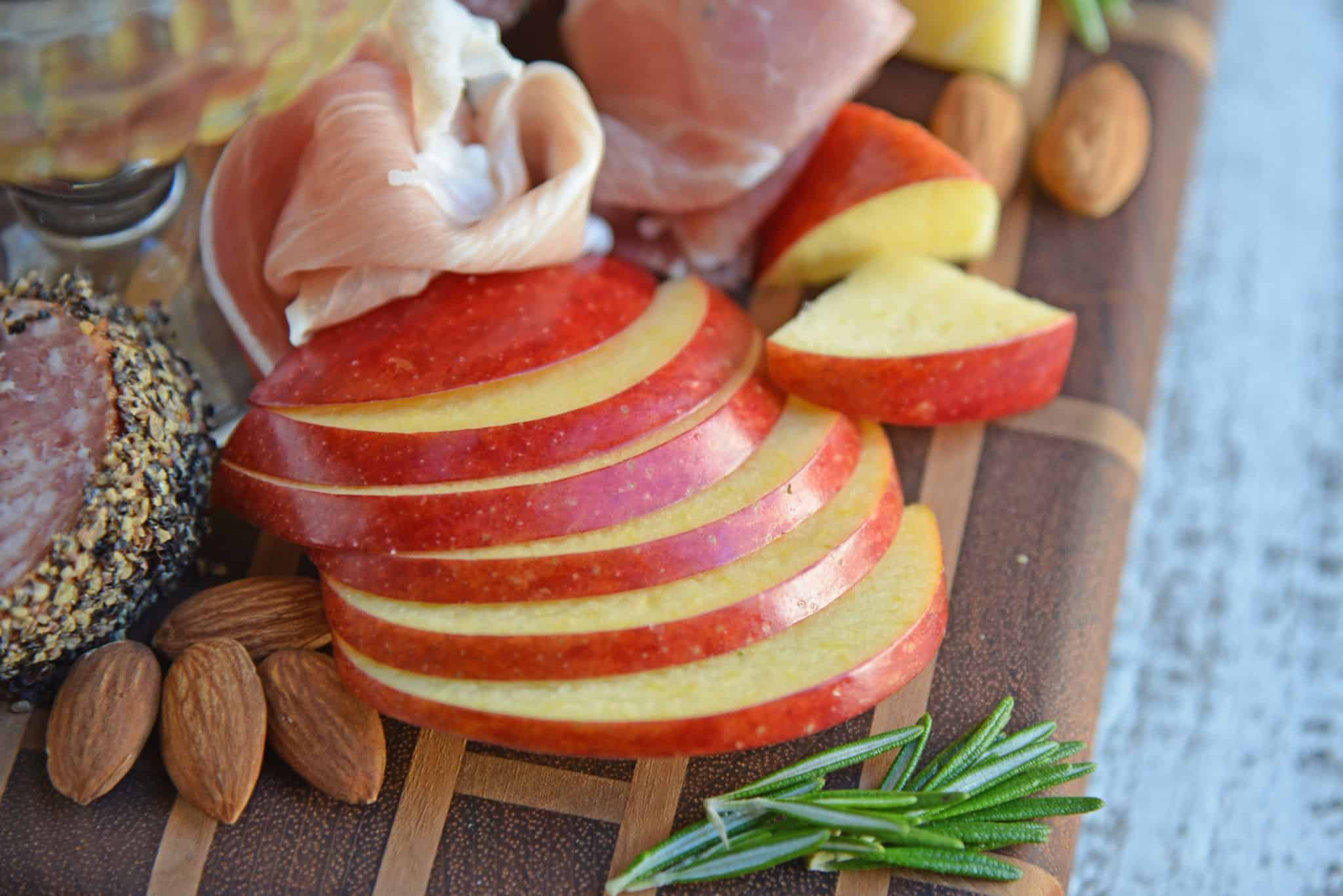 If you are making a large cheese board, use a lot of fruit and decorative pieces, like rosemary or marzipan decorative pieces, to fill in the gaps.
Serve Room Temperature– Cold mutes flavor for nearly all foods. Simply allowing your cheese to sit at room temperture for 30 minutes before serving will enhance flavor and smell.
Crackers on the Side– Breadsticks, crostini and crackers take up a lot of space. I like to offer a couple of options, but served separately on another platter or basket.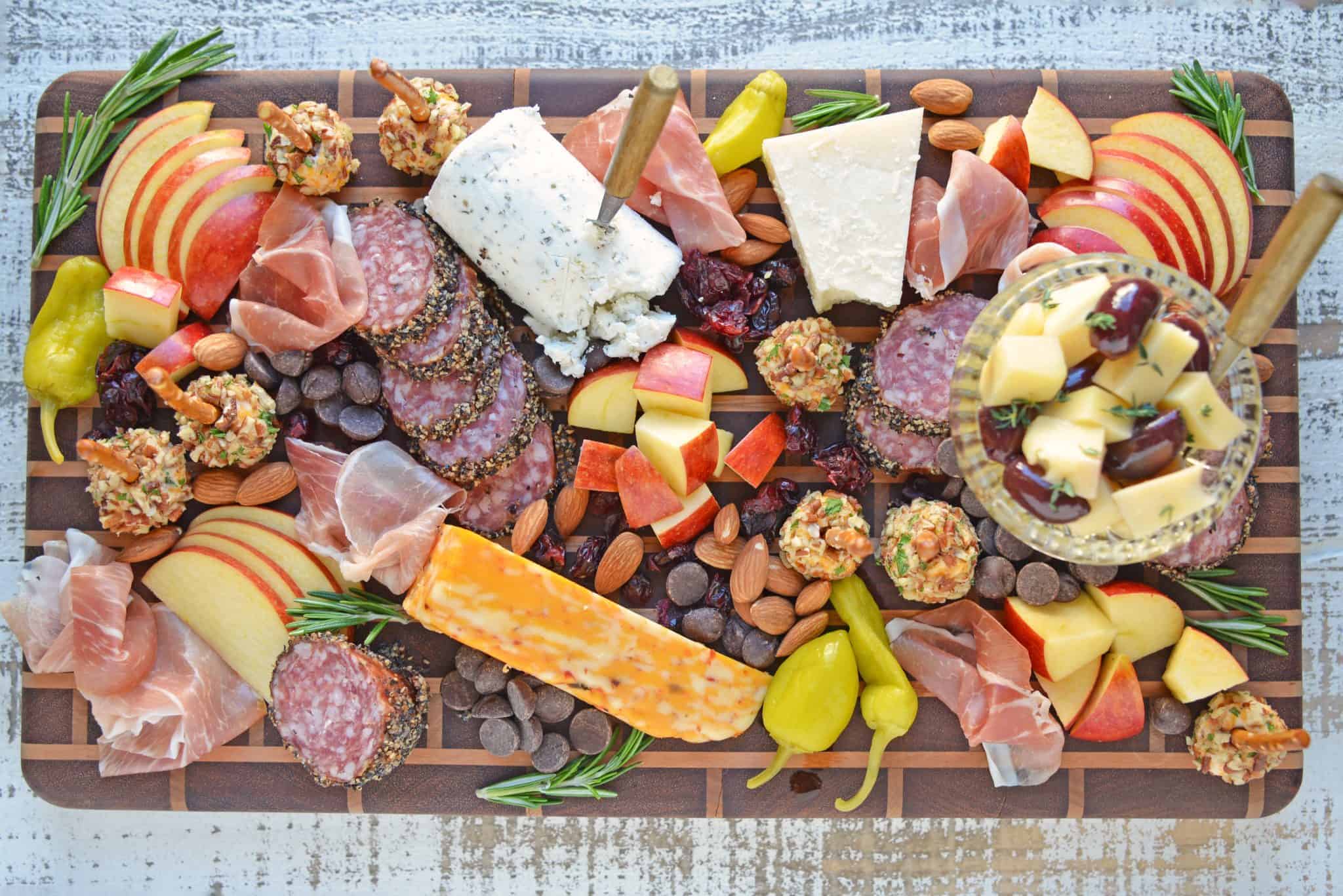 Be Allergy Friendly– If you know someone with an allergy or food preference will be in attendance, build them a smaller plate sans the item they are adverse to. If you aren't sure, offer at least one nut-free cheese board. Make sure you assemble this board first and before you've touched any of the nuts for your main board.
Use All of Your Leftovers– If you have any leftovers, nearly anything on a cheese board can be used the next day in a festive salad. Well, maybe not the chocolate. Tehehehe.
Overall, make sure you pick items you will like and want to eat. Chances are, others will too.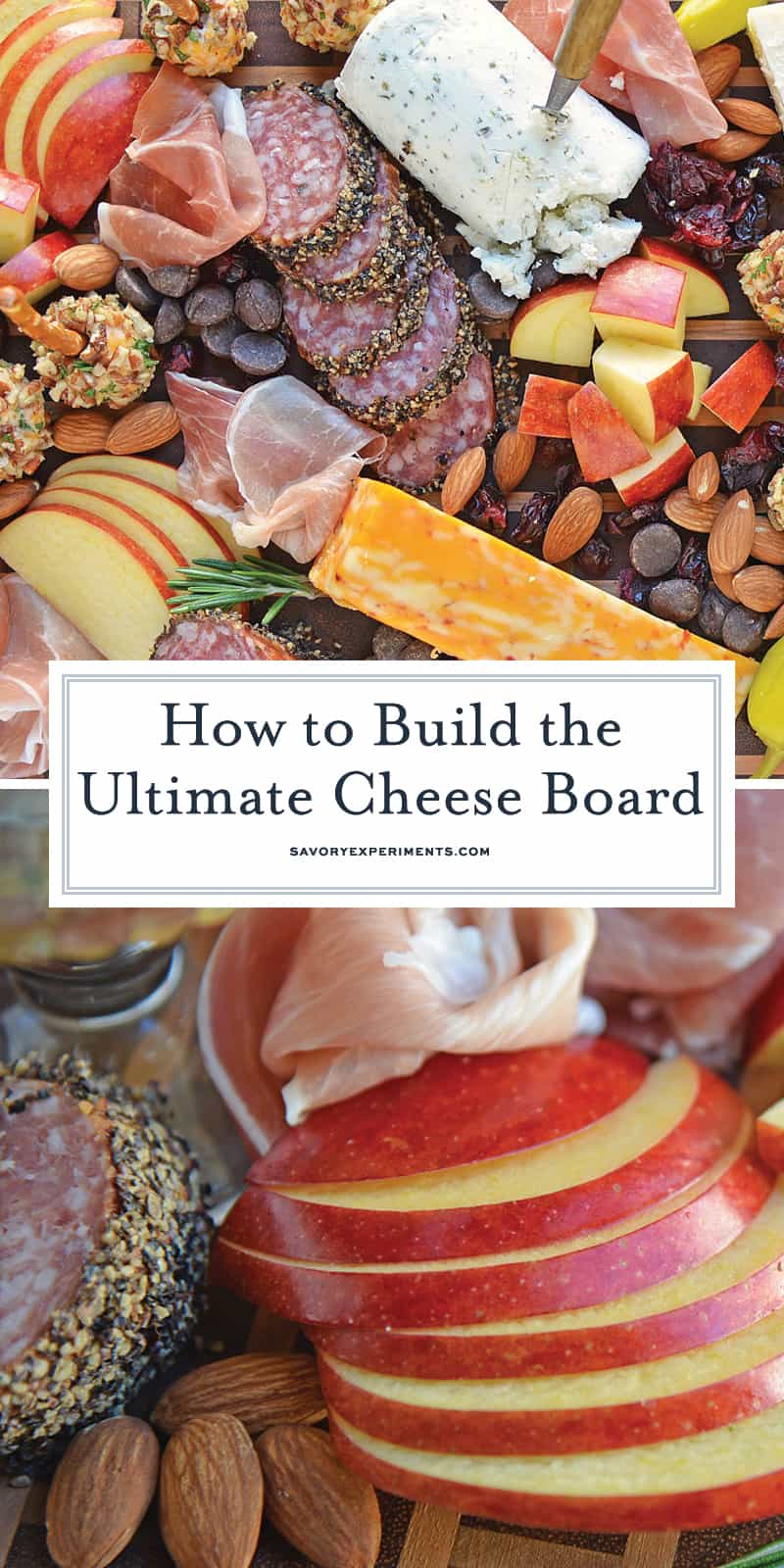 Savory Experiments is excited to be partnering with Jarlsberg Cheese, Envy Apples, NatureSweet Tomatoes, Rainier Fruit, and other fabulous bloggers to give away a holiday entertaining package for #MerryEats week!
Be sure to visit our sponsors on social media as they feature great holiday entertaining ideas and other great recipes.
Visit Rainier Fruit on Social Media
Website: https://rainierfruit.com/
Facebook: https://www.facebook.com/RainierFruit
Twitter: @RainierFruit
Pinterest: https://www.pinterest.com/rainierfruit/
Instagram: https://www.instagram.com/rainierfruit/ (@RainierFruit)
Visit Jarlsberg Cheese on Social Media
Website: https://www.jarlsberg.com/us
Facebook: https://www.facebook.com/JarlsbergUSA/
Visit NatureSweet™ on Social Media
Facebook: https://www.facebook.com/NatureSweet
Twitter: https://twitter.com/Nstomatoes
Instagram: https://www.instagram.com/nstomatoes/
Pinterest: https://www.pinterest.com/naturesweet/
Visit Envy Apples on Social Media
Website: https://envyapples.com/en
Facebook: https://www.facebook.com/envyapples
Twitter: https://twitter.com/EnvyApples
Instagram: https://instagram.com/envyapples
Pinterest: https://www.pinterest.com/envyapples/