Hello, my name is Jessica and I am obsessed with SAUCE! You name it, I like it. Dipping sauce, sauce to drizzle, sauces that smother, envelope and raise the bar.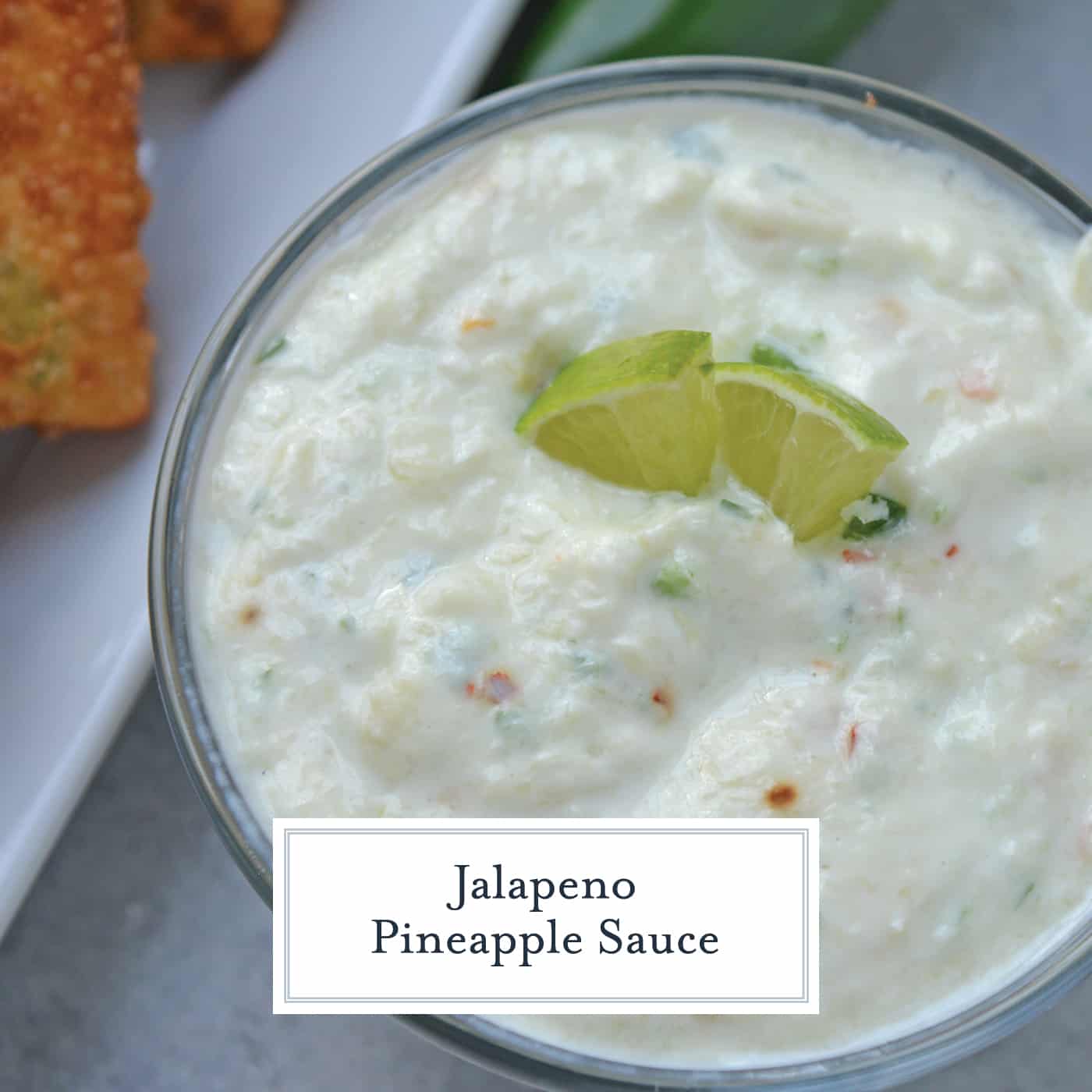 And if I had to make a list of my favorite, Jalapeno Pineapple Sauce would definitely be on it.
Jalapeno Pineapple Sauce is a cool yet spicy dipping sauce recipe. Perfect for crab rangoon, onion rings, grilled vegetables, and more!
Talk about versatile. This has the perfect mix of cool and creamy with sweet and spicy. It is all about the balance here. The only problem is those are all of my favorites which makes this all the more addictive.
Jalapeno Pineapple Sauce was originally made for my Crab Rangoons. If you haven't seen them, check them out. Real jumbo lump crab meat with cream cheese and avocado. No "crab flavored" dip here!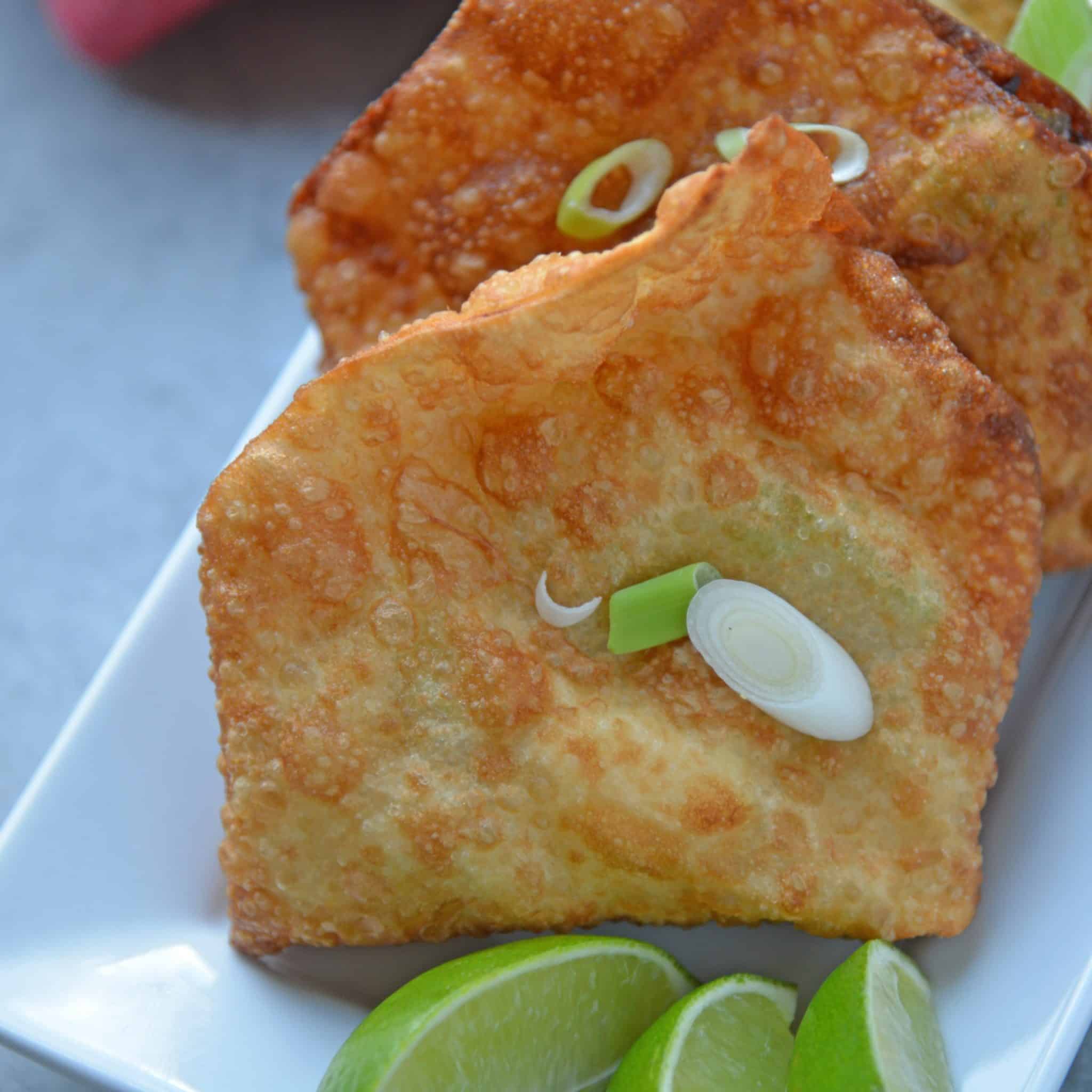 We had some leftovers and I started to wonder. What else would this be good with? Let's just say that the experimentation got a bit out of hand. I wanted to use Jalapeno Pineapple Sauce with grilled vegetables. It was delicious.
Italian dressing marinated chicken? Yup, that was great. Onion rings? Holy moly. Cheese curds? Watch out. French fries? Yes, yes, and yes. What a sauce!
I use a plain Greek yogurt for my sauce because I like the creamy tart flavor of it. Not to mention it is packed with probiotics and fewer calories. That said, this sauce definitely works with sour cream or mayo if that is what you prefer or what your fridge is currently touting.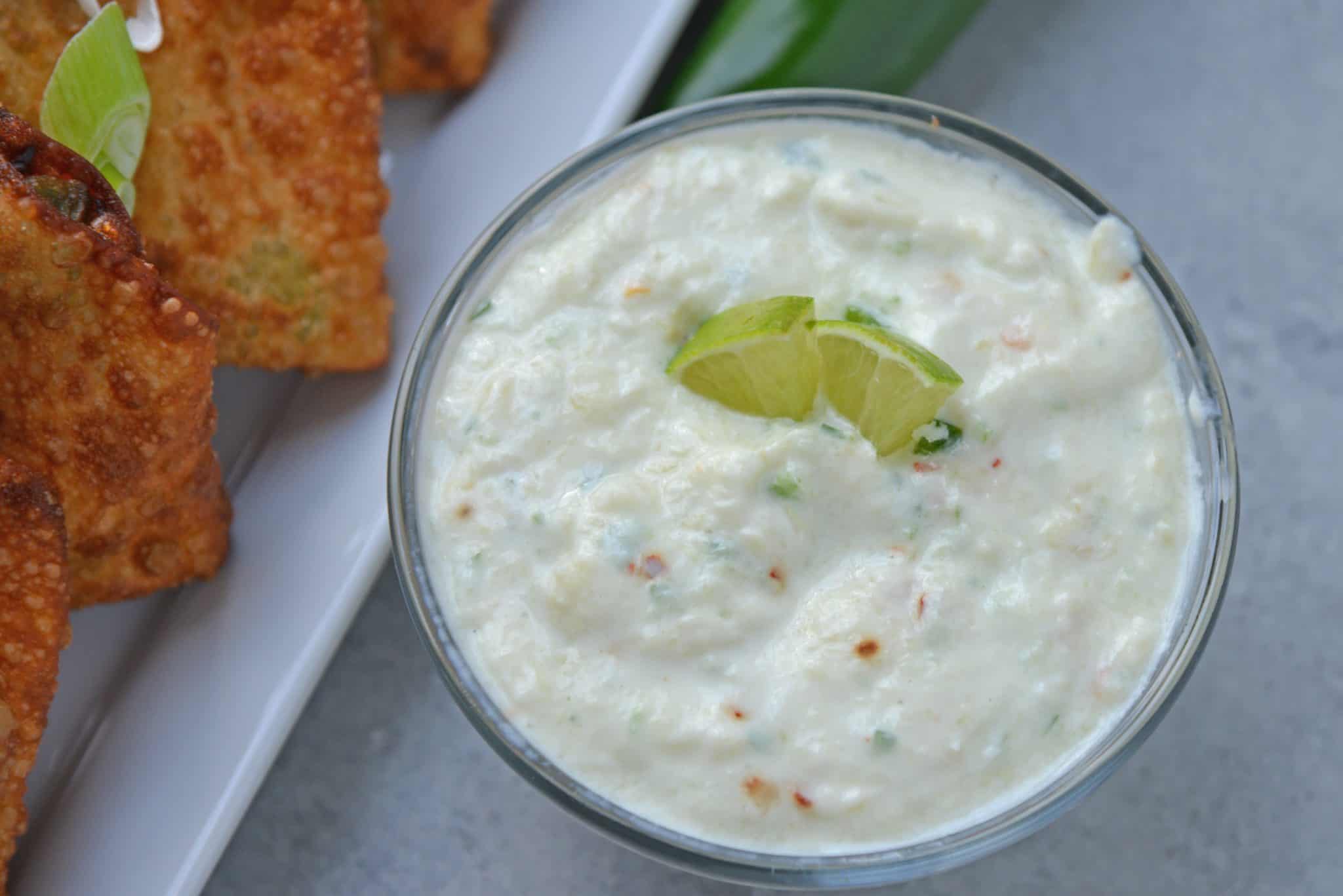 Any hot pepper will do. I used jalapeno on this batch because I am partial to a more moderate heat, but habanero, serrano or any other pepper will do. Make sure you remove the seeds if you want to reduce the heat.
You can also reduce or omit the crushed red pepper flakes if you or your family like it to be a bit calmer on the taste buds.
Tools for making your own Jalapeno Pineapple Sauce:
Mini Food Processor– I use this thing daily! It is by far my most used kitchen appliance, it is small and I throw all the parts into the dishwasher, well except the base and cord, of course!
Non Powdered Latex Gloves – Say what? Non-powdered latex gloves are another one of my kitchen essentials. Anytime I chop a hot pepper (jalapeno, serrano, habanero), you risk the oils transferring to your skin.
The oils literally carry the heat and let me tell you, and it BURNS! Touch anything else (God forbid your eyes) and you will be in some real pain!
Avoid all of this by throwing on some latex gloves without powder. Unless you are allergic to latex, of course. (There are options for those of you that are dealing with that.)
And if you don't follow my advice and do end up with the burning skin, soak them in milk, the higher the fat content the better!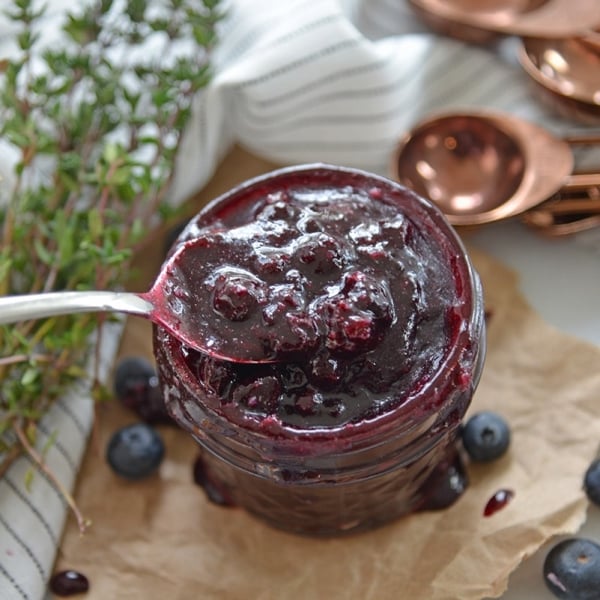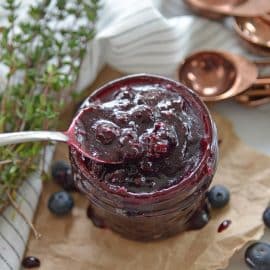 Savory Blueberry Sauce
This Savory Blueberry Sauce is perfect for adding that special something to your beef, pork or chicken. Fresh blueberries with thyme, shallot and balsamic reduction sauce.
See The Recipe!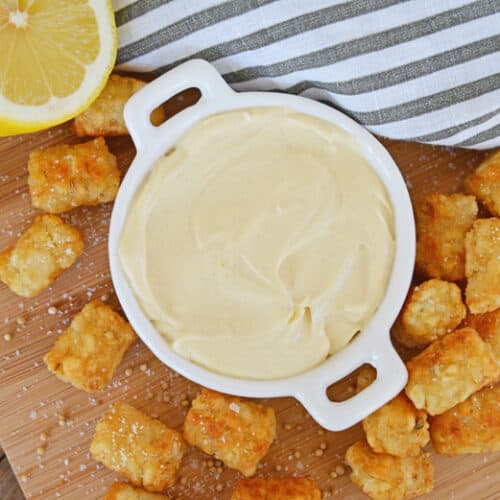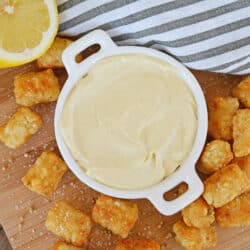 Mustard Aioli Sauce
This zesty Mustard Aioli comes together in less than 5 minutes and is the perfect dipping sauce and sandwich topper for any meal or BBQ.
See The Recipe!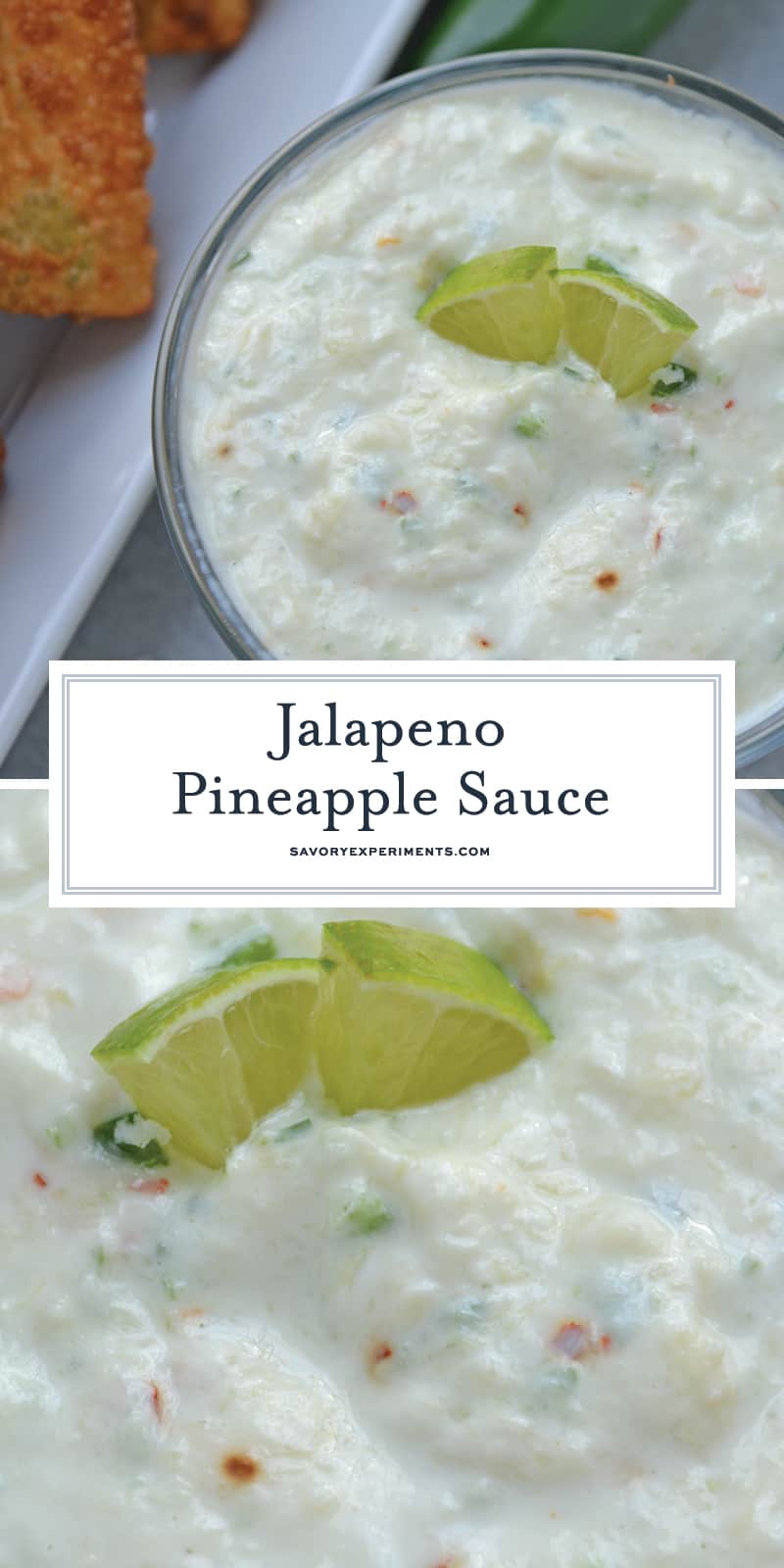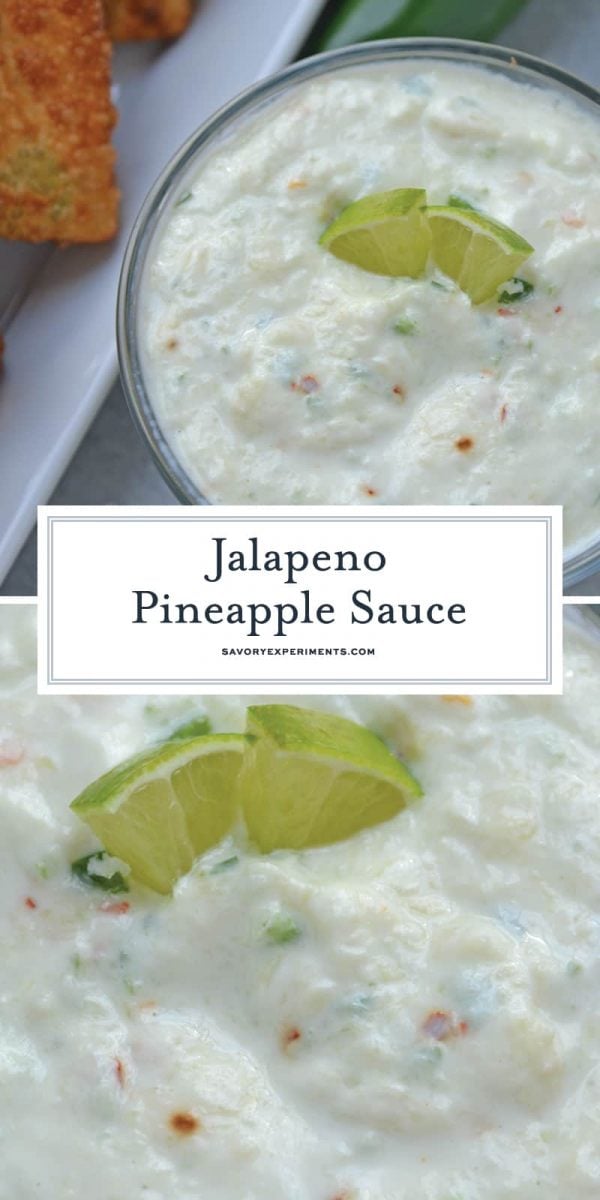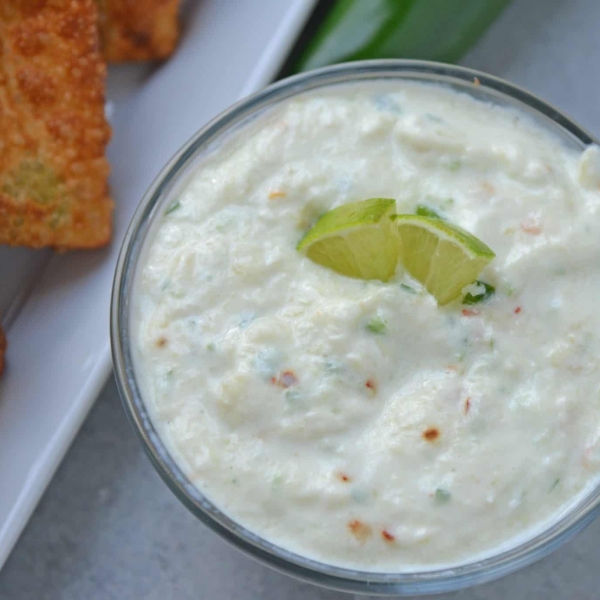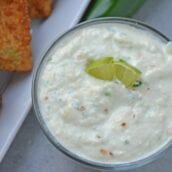 Jalapeno Pineapple Sauce
Jalapeno Pineapple Sauce is a cool and spicy dipping sauce recipe. Perfect for crab rangoons, onion rings, grilled vegetables and more!
Instructions
Place all ingredients in small food processor and blend.

If you've tried this recipe, come back and let us know how it was!
Nutrition
Calories:
71
kcal
,
Carbohydrates:
13
g
,
Protein:
4
g
,
Cholesterol:
2
mg
,
Sodium:
597
mg
,
Potassium:
130
mg
,
Sugar:
12
g
,
Vitamin A:
65
IU
,
Vitamin C:
9.5
mg
,
Calcium:
56
mg
,
Iron:
0.2
mg