You read correctly: Cran-Blueberry BBQ Sauce. I saw this recipe on a traveling cooking show on the Food Network. I was intrigued by the mix of sweet fruit, spicy chile pepper and coffee.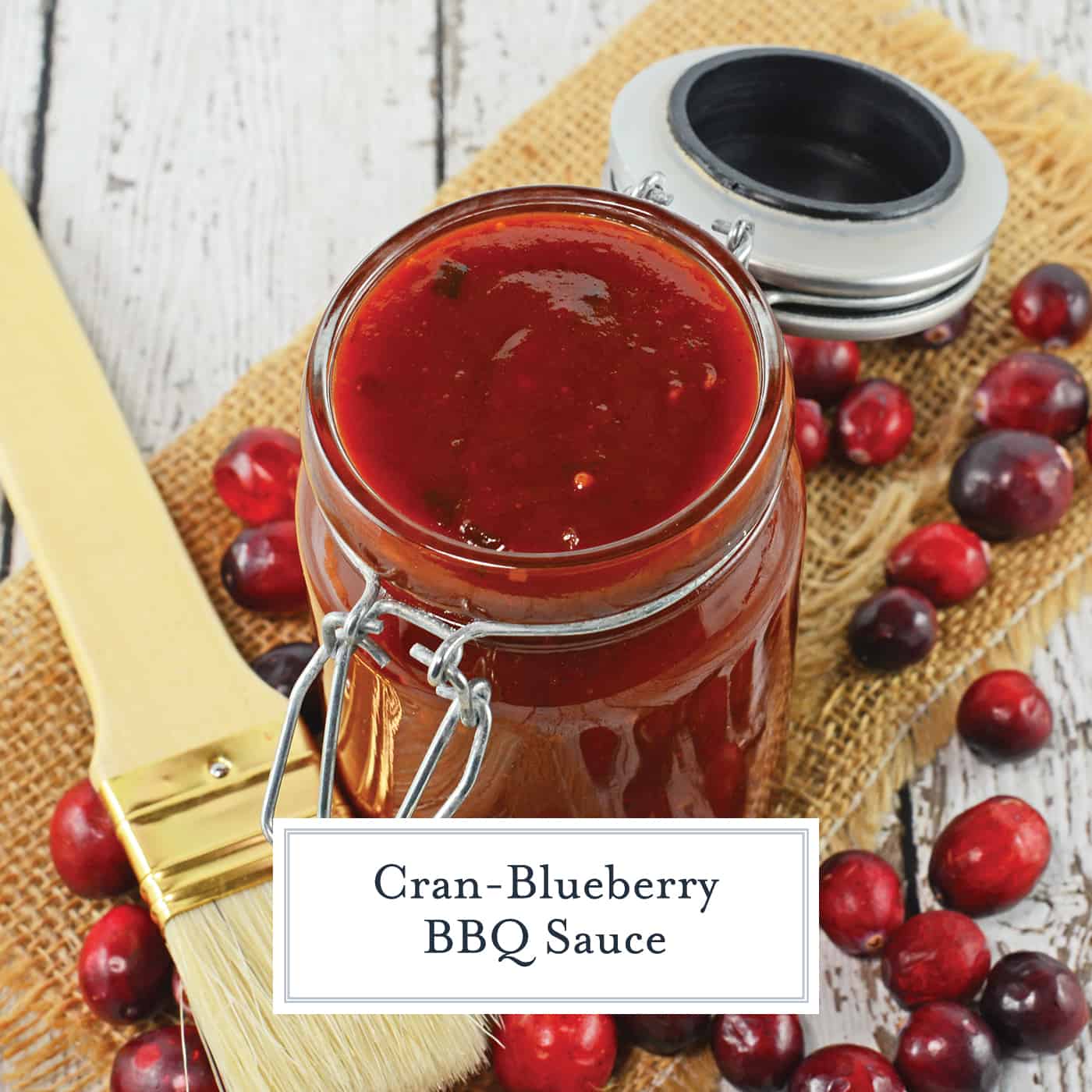 Cran Blueberry BBQ Sauce is a zesty sauce for grilled chicken, seafood or even vegetables. Sweet with a little bit of tang and a spike of coffee.
While the flavors made sense in my head, the right amounts of sweet and acidic, I still wanted to taste the end result.
My Cran Blueberry BBQ Sauce usually accompanies grilled bison steaks. They are a favorite around my house. We love beef, but need something a little healthier to accommodate for all of the desserts!
The natural fructose in blueberries and dried cranberries acts as the sugar that would regularly be added to a BBQ sauce. Cran Blueberry BBQ Sauce does include an extra scoop of brown sugar to round out the heat provided by ancho and chipotle peppers.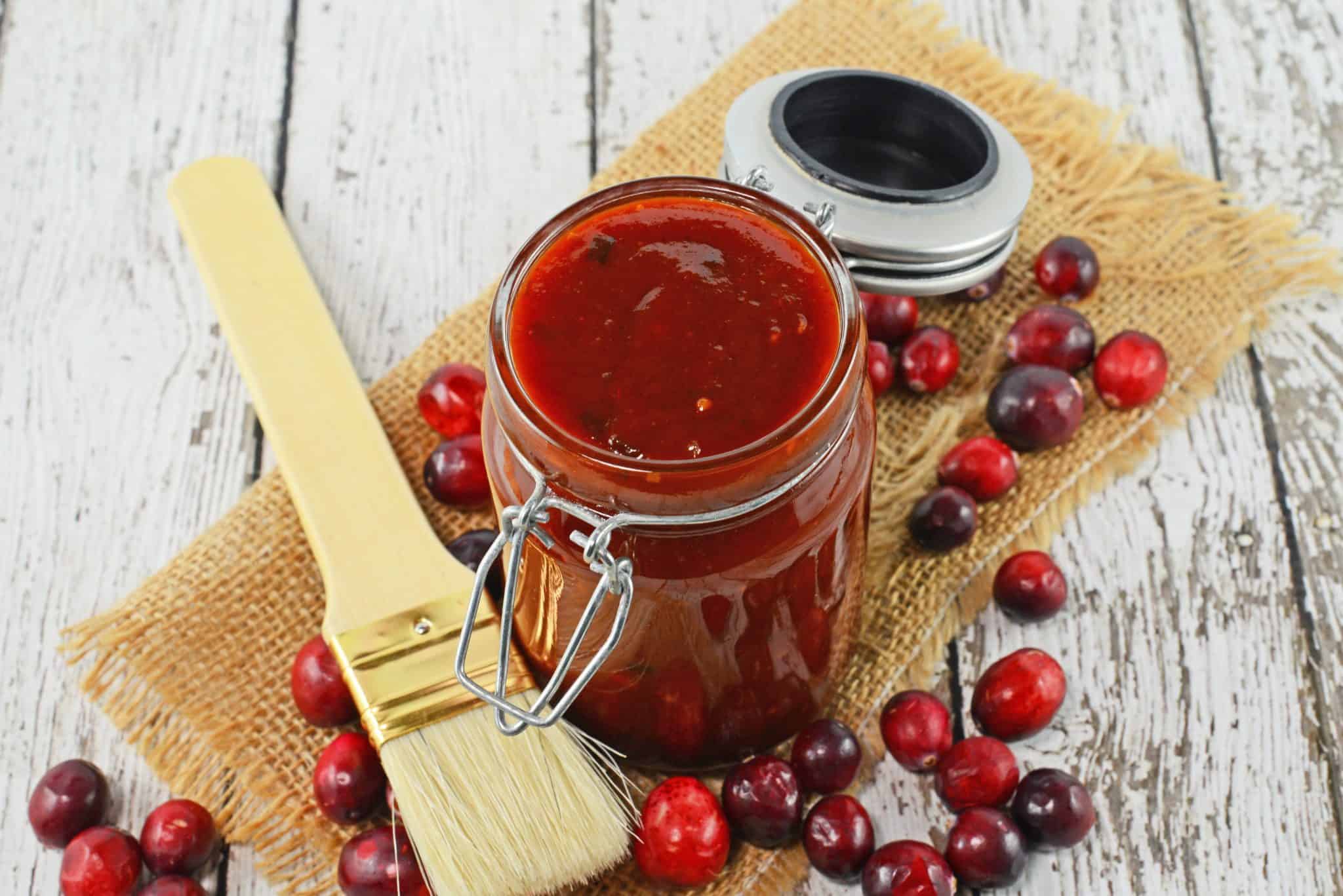 I was unable to taste much of the coffee flavoring, so even your non-java fans should enjoy this recipe. Decaffeinated coffee can also be used, in fact when serving for dinner, I recommend it.
Cran Blueberry BBQ is fairly labor intensive, so make a double batch and plan on freezing some. I ended up having to half the sauce to simmer it because it would not all fit into my small double boiler.
The sauce would be excellent with chicken, shrimp or steaks… basically anything you would dredge in traditional BBQ sauce.
Here are a couple other BBQ Sauce Recipes you might enjoy: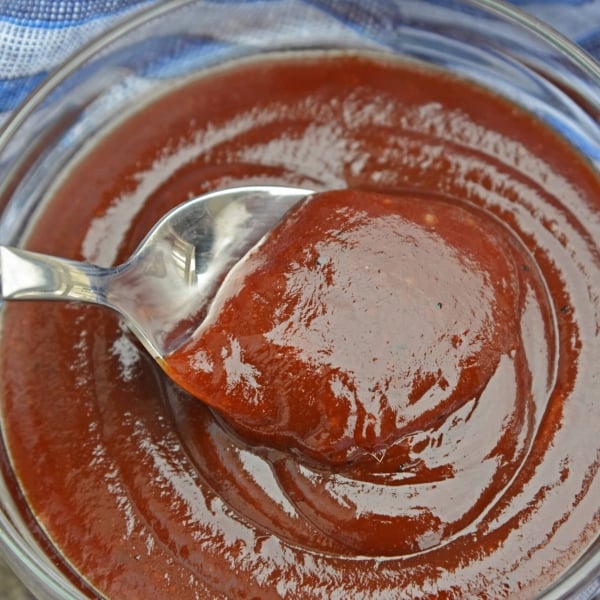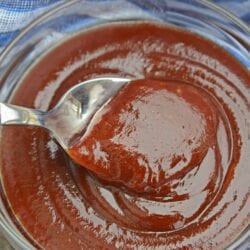 Tools for making Cran-Blueberry BBQ Sauce:
Large Food Processor – While I use my mini one a lot, there are some jobs that just call for a big one!
Heavy Bottom Frying Pan– this will be one of your most used kitchen tools. Having something that is heavy bottom will distribute heat better and prevent burning whether you are using an electric or gas range.
Wood cutting board – wood won't dull your knives like plastic and if treated properly, has natural antimicrobial properties.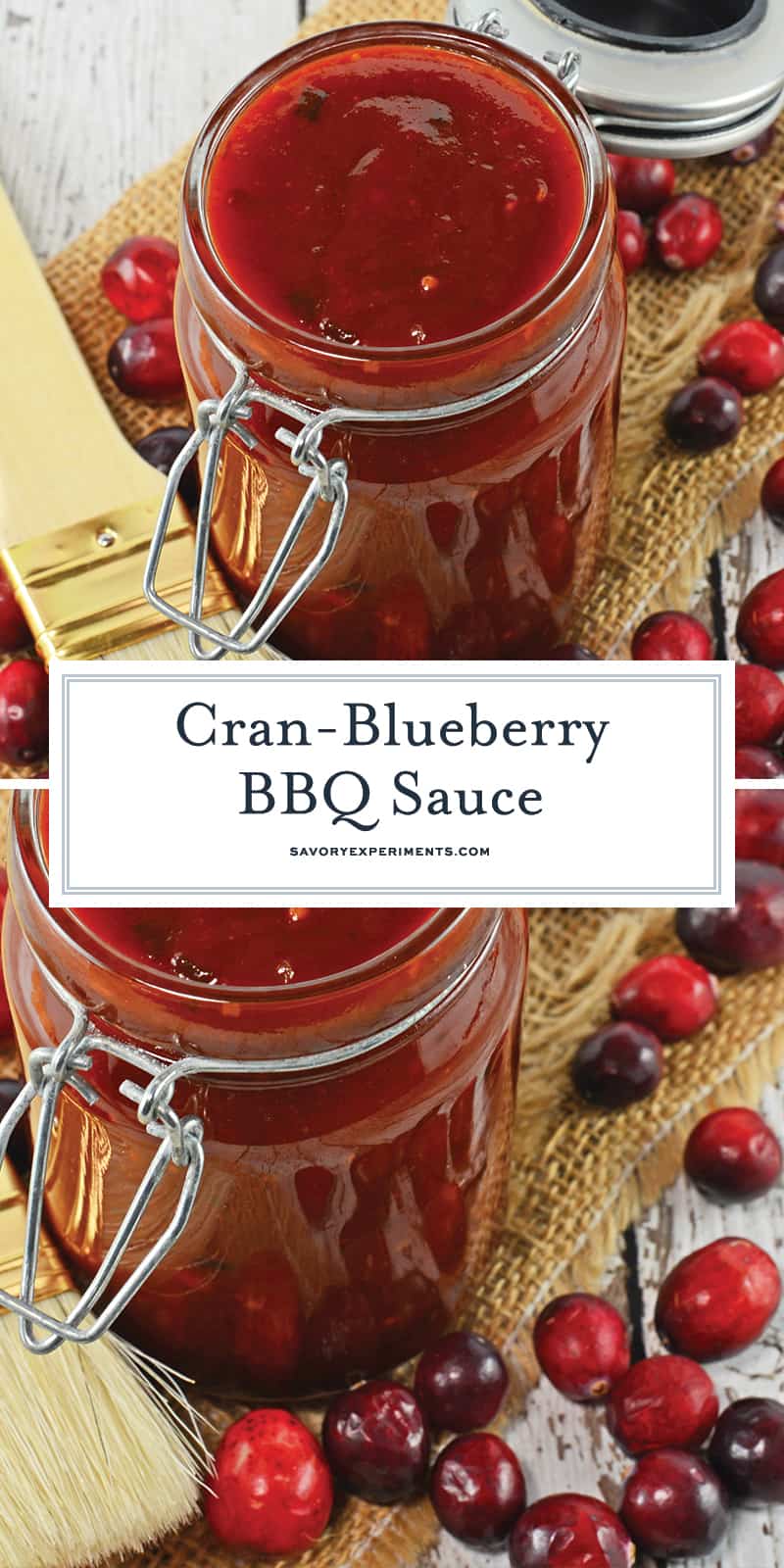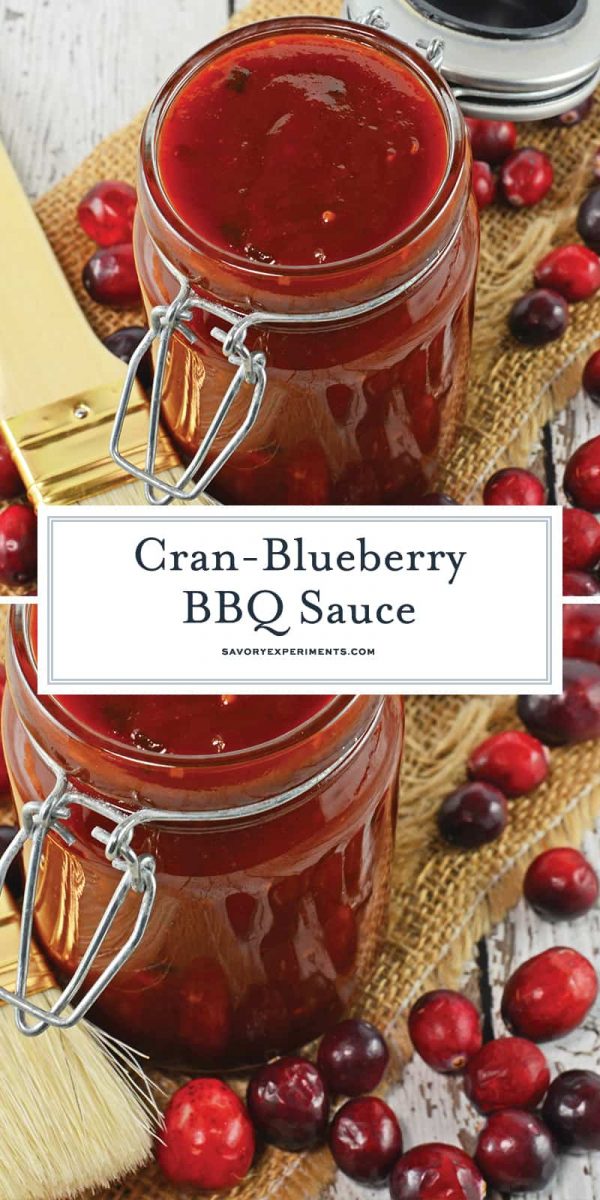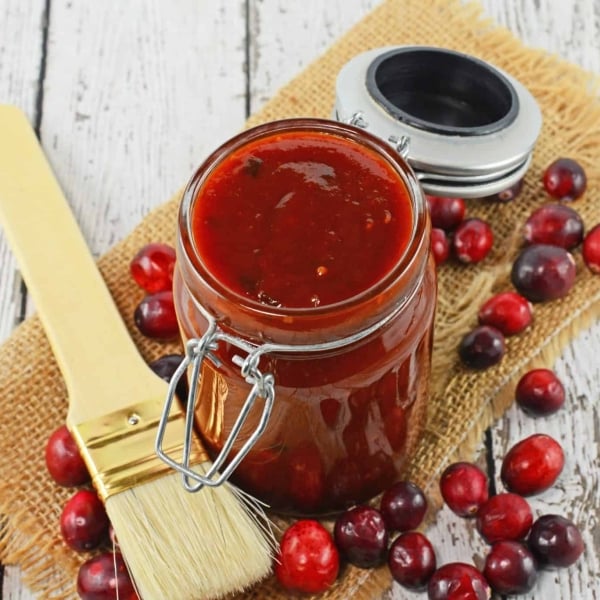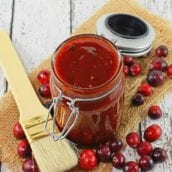 Cran-Blueberry BBQ Sauce Recipe
Cran Blueberry BBQ is a zesty sauce for grilled chicken, seafood or even vegetables. Sweet with a little bit of tang and a spike of coffee.
Instructions
Combine 1 cup hot coffee in a small bowl with dried ancho chili pepper to reconstitute. The pepper will start to moisten, almost to the point of disintegrating. Submerge with a fork, making sure all areas of the pepper are soggy. Remove pepper from coffee (reserving liquid) to a cutting board. Cut off the stem and then coarsely dice, removing at least 1/2 of the seeds. Seeds = heat. Want less heat? Remove more seeds or vice versa. Place in a large food processor.

Coat a small frying pan with cooking spray, heat to medium and add onions. Saute until opaque and soft. Remove from range and combine to chipotle chili in the food processor.

Add blueberries, dried cranberries, garlic and chipotle chili to the food processor with 1 cup reserved coffee from the reconstitution. Pulse until it forms a fine, grainy puree.

In the top portion of a double boiler combine cinnamon through red cooking wine. Stir well. Slowly pour in fruit puree mixture. Due to my double boiler being small I initially only combined half of the puree mixture and half of the ketchup-spice mixture. I set the other half aside in an airtight container and froze it. I will pick up with the simmering when I choose to use it the next time.

Simmer for 1-2 hours over low heat, stir frequently. The edges will get syrupy, scrap off and re-combine to mixture.

Use immediately or freeze.

If you've tried this recipe, come back and let us know how it was!
Nutrition
Calories:
573
kcal
,
Carbohydrates:
133
g
,
Protein:
5
g
,
Fat:
1
g
,
Sodium:
2291
mg
,
Potassium:
1148
mg
,
Fiber:
5
g
,
Sugar:
113
g
,
Vitamin A:
3565
IU
,
Vitamin C:
17.9
mg
,
Calcium:
104
mg
,
Iron:
2.4
mg