This quick and easy sauce is great for throwing together in a hurry taking only 5 minutes. Serve the Coconut Curry Sauce at any party or get together and your guests will not be disappointed! (In fact, they will be clamoring for more.)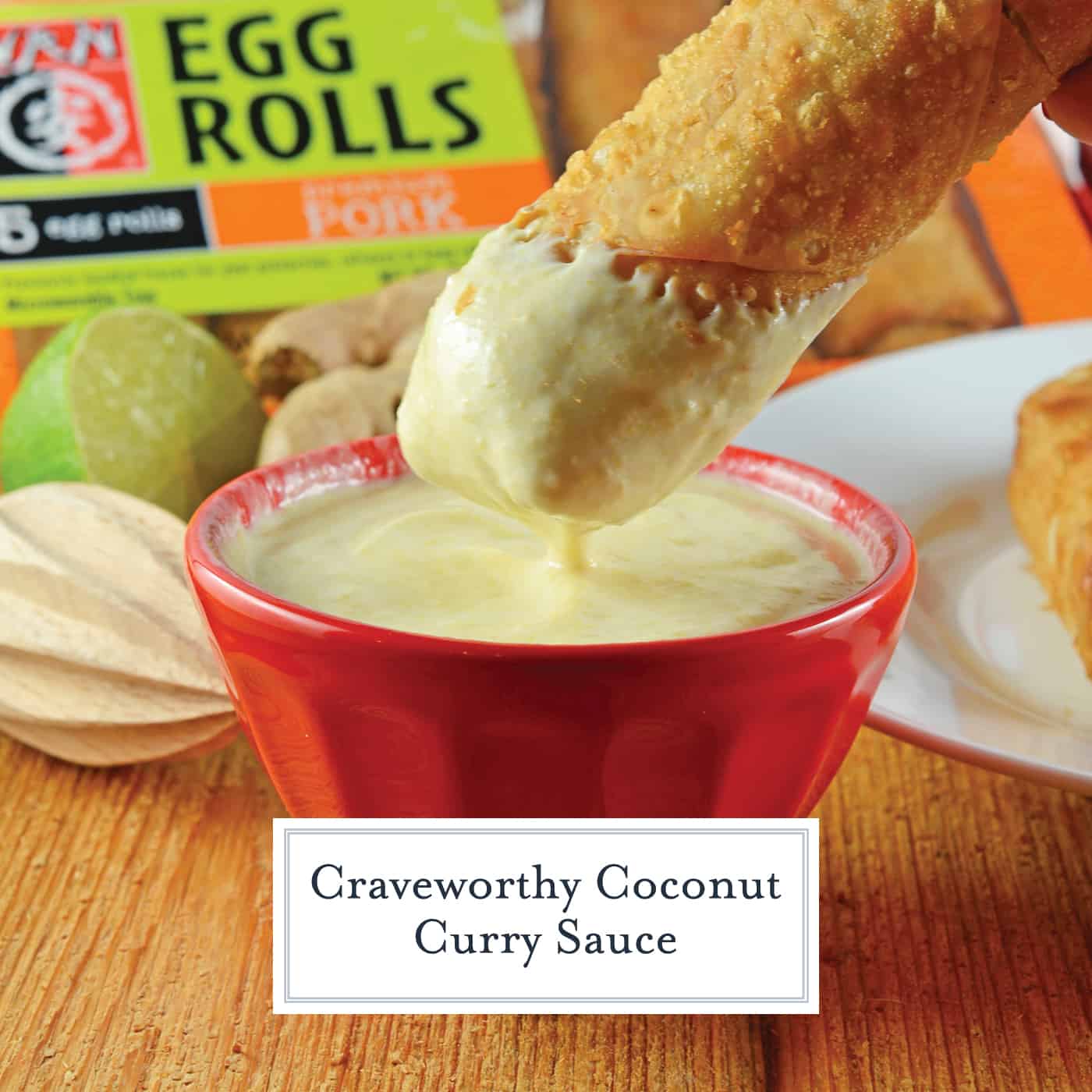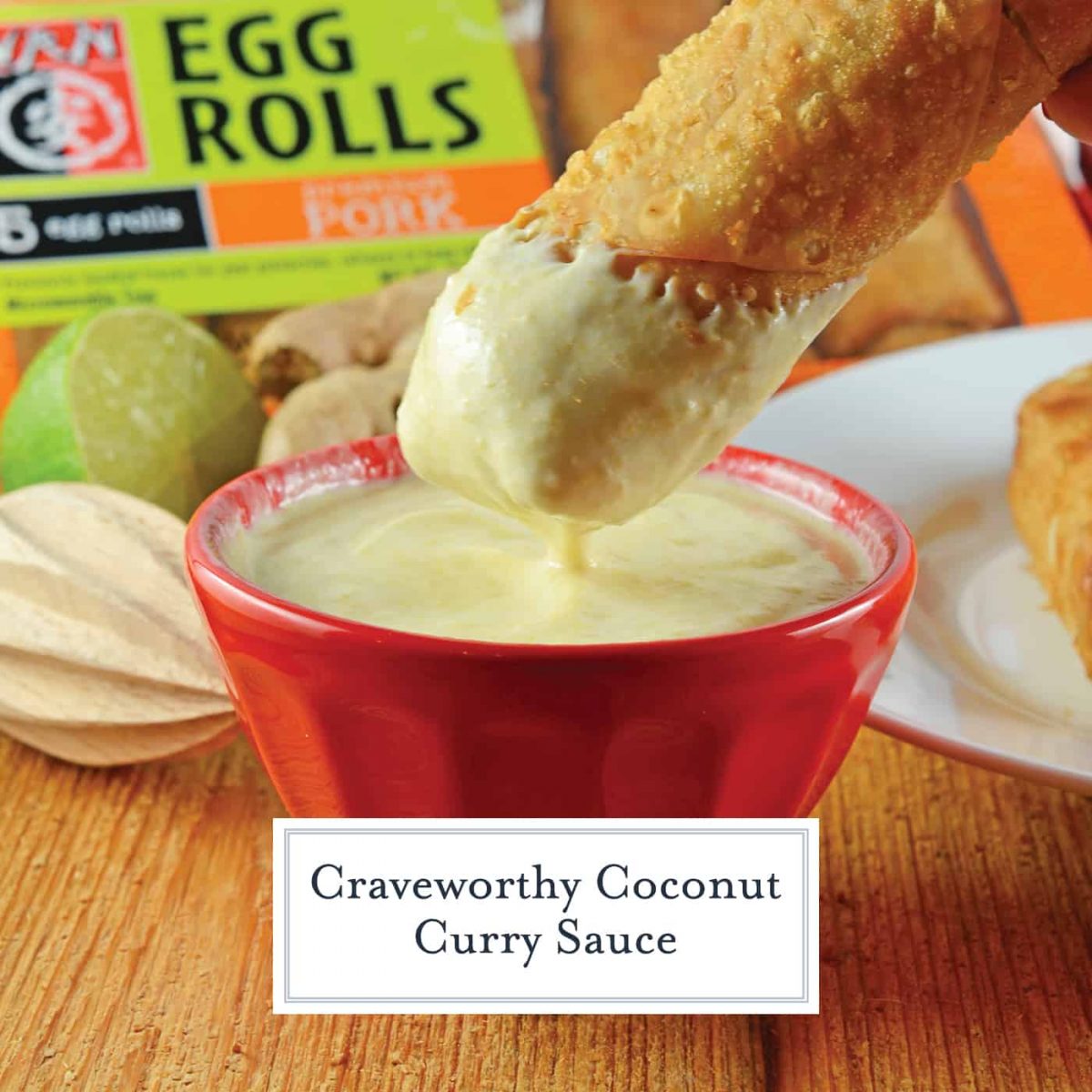 Coconut Curry Sauce is a creamy Asian dipping sauce with curry, lime, coconut milk, and yogurt. Serve with egg rolls or grilled vegetables!
Coconut Curry Sauce is a quick and tasty dipping sauce. Made with green curry, fresh lime juice, coconut milk, and yogurt, it's perfect for dipping egg rolls, mozzarella sticks, chicken fingers, pizza crusts and plenty of other delicious dippable delights!
Did you know that the origin of curry dates back all the way to 2600 BC? This was in the Indian subcontinent as well as Southeast Asia.
Typically, they were spice blends ground together using a mortar and pestle and most often used to serve with some sort of starch.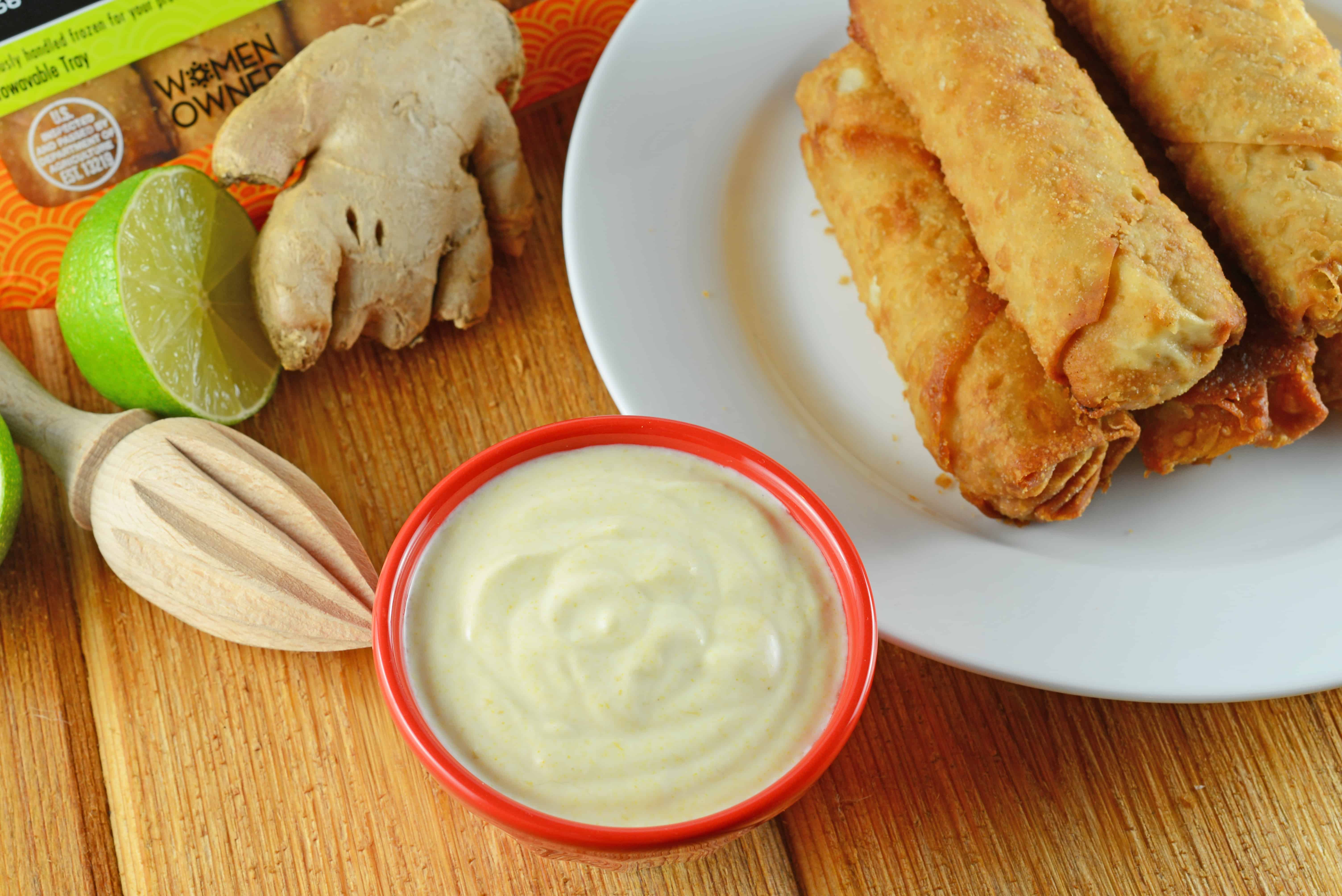 The word curry was taken from the Tamil word, "kaṟi," which means "sauce." Today it is most often known as a dish of meat, shellfish or vegetables cooked with seasoning and with or without a thick sauce.
There are two kinds of curry, dry or wet. A dry curry typically is made with a small amount of liquid. During the cook, this liquid evaporates leaving the main ingredients in the dish encrusted with a dry spice mix.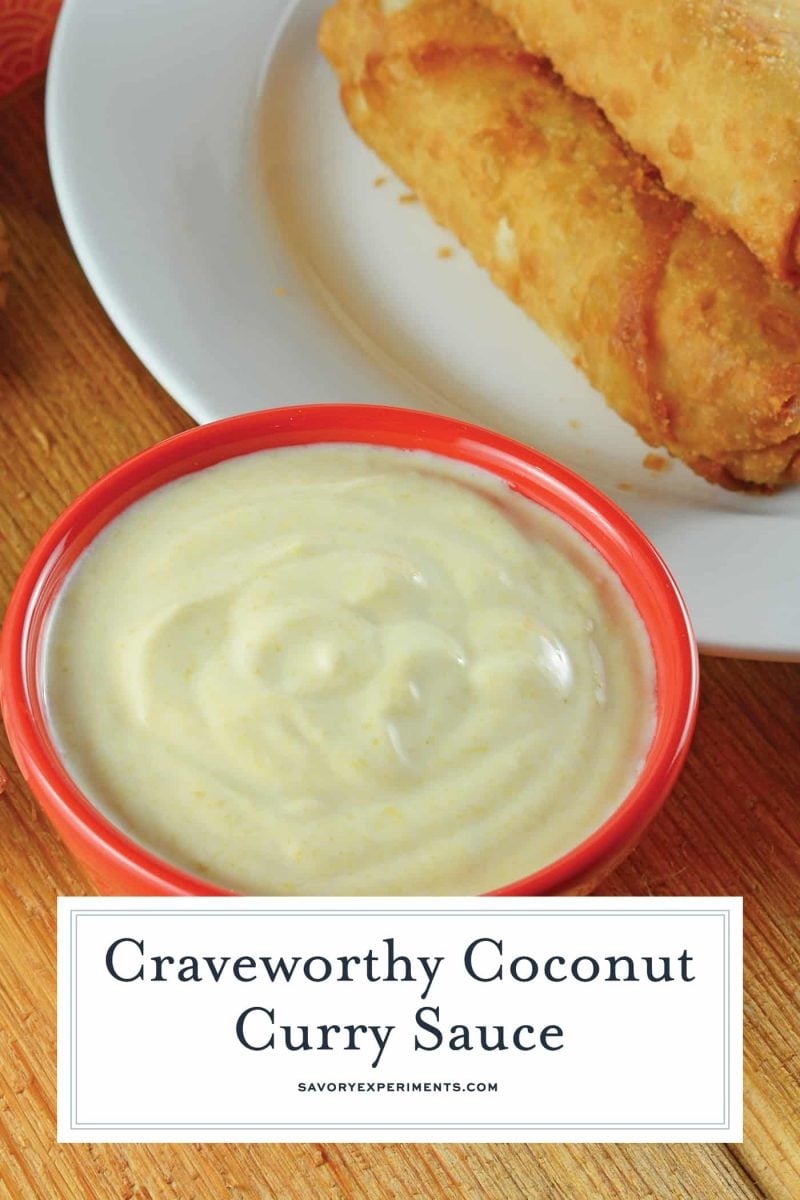 A wet curry incorporates a lot more liquid and is what you probably think of when you envision a curry that you would order in a restaurant. There is rich sauce usually made with yogurt or coconut milk. The spices are mixed into this liquid.
Curry is made up of a mixture of intricate spices and herbs, which commonly include cumin, turmeric, garlic, coriander, and fresh or dried hot peppers or chillies.
These blends vary greatly by geographic region, town, and households. It is very much a personal preference or a recipe passed down from generation to generation.
The curries that you probably recognize the most things like butter chicken or chicken tikka masala, jungle curry, Panang curry, green curries, vindaloo, or korma.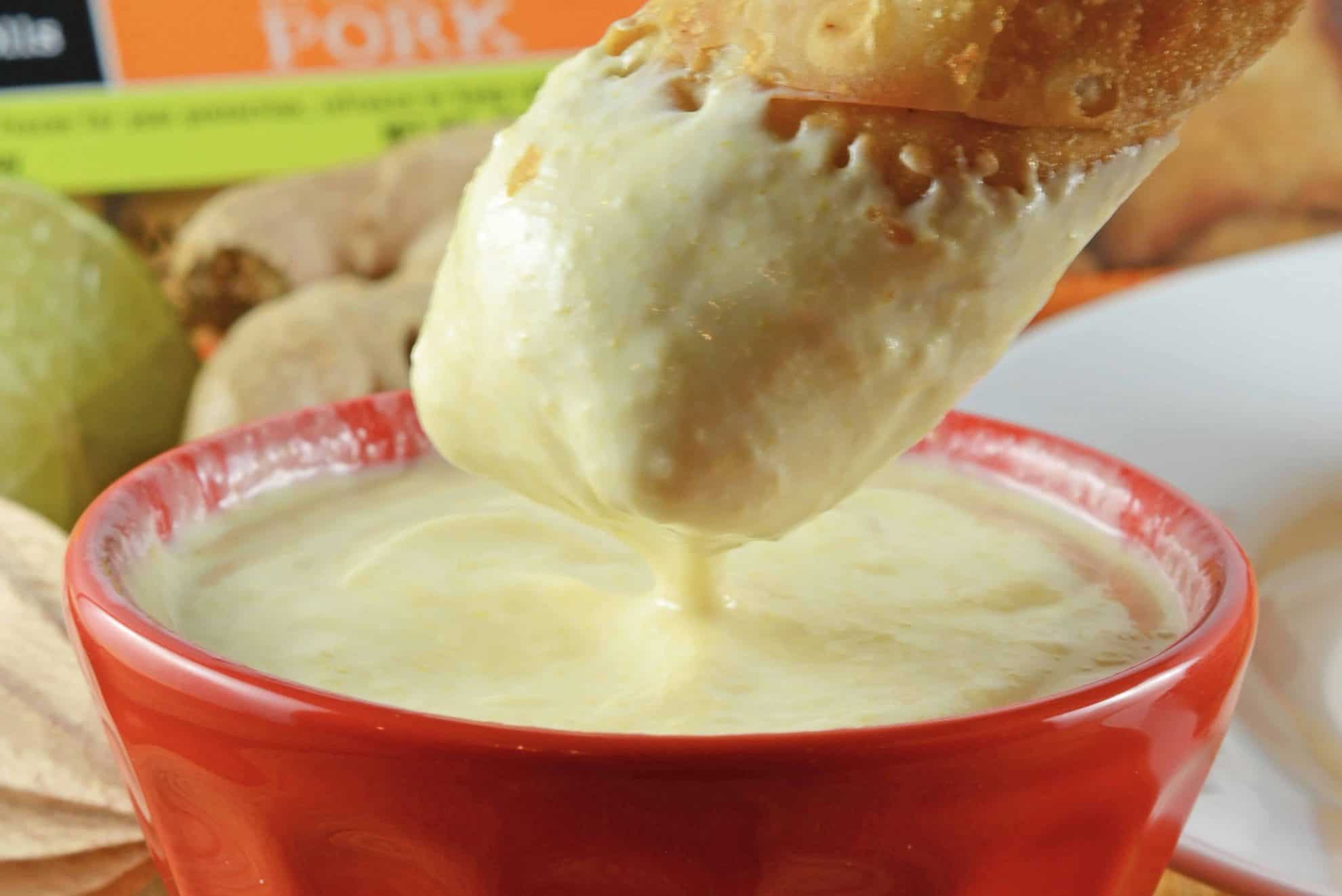 Over the years, the process for making curry has been somewhat simplified and nowadays you can find different spices already blended together and bottle on the grocery store shelves for convenience. The first commercially sold curry powder was found in Britain in 1780. Crazy!
This recipe utilizes green curry paste which is typically seen in Thai cuisine. These can vary by producer, but most will include some coriander, cumin, garlic, chilies, and lemongrass. If your store has more than one option, try each one to find the blend you like best.
Curries of all different varieties are enjoyed in countries all over the world by millions of people each year. Can you imagine all those enjoying the exquisite flavor?
That's a pretty big number if you ask me! That just makes me want to join in by making this coconut curry and relish it!
Check out these other easy sauce recipes: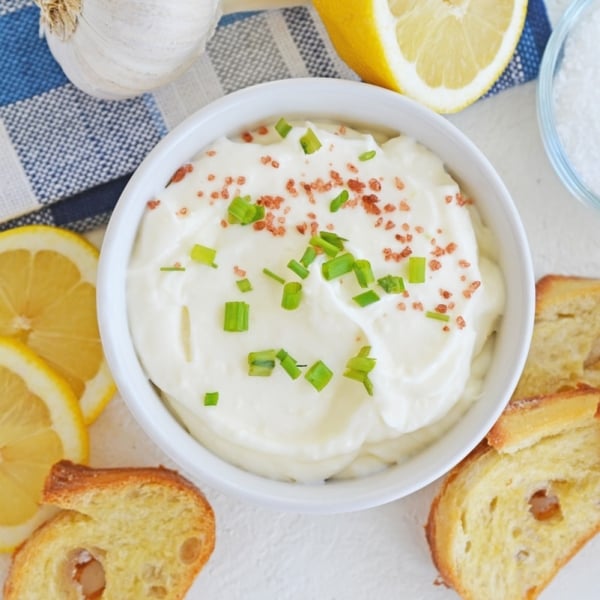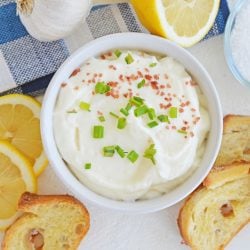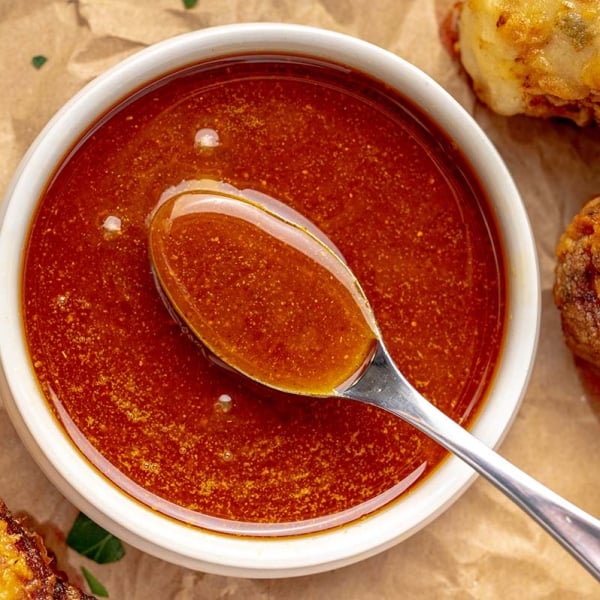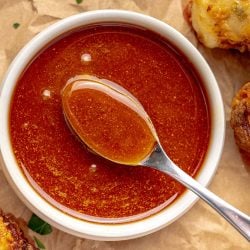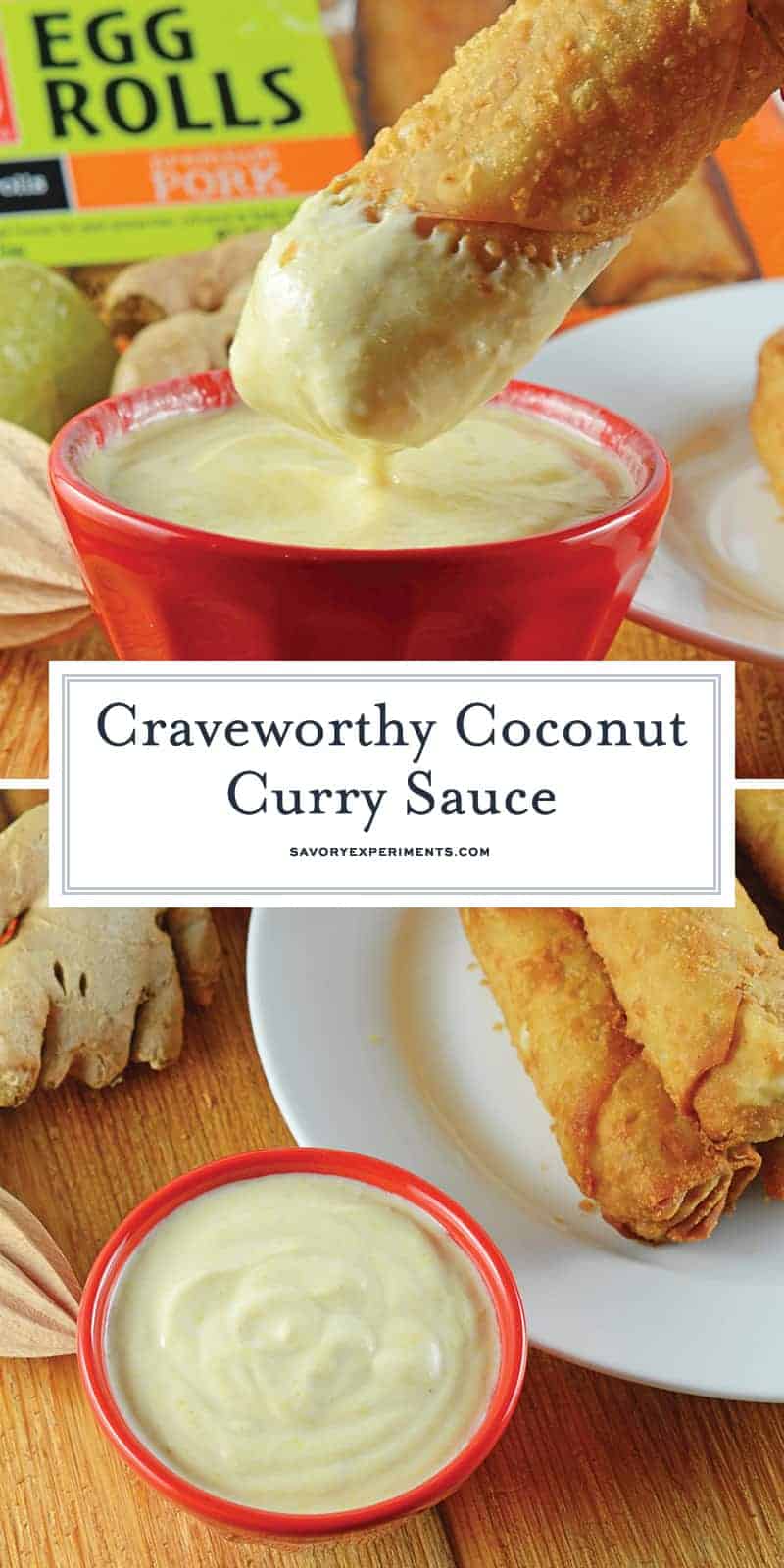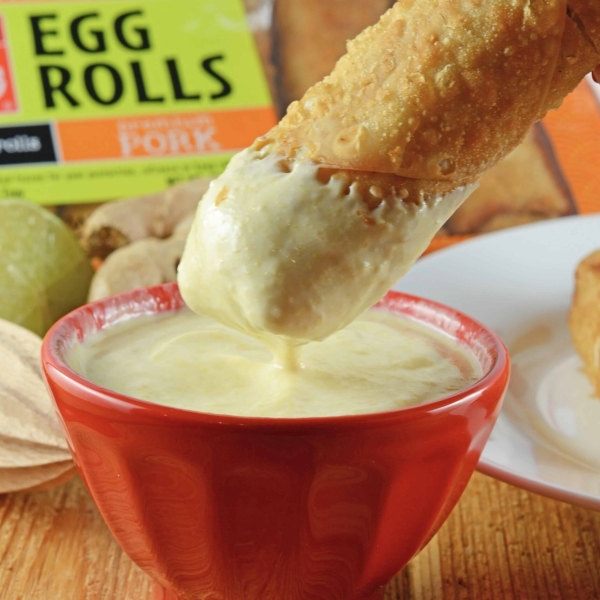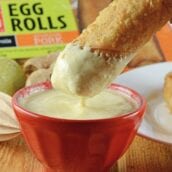 Coconut Curry Sauce
Coconut Curry Sauce is a creamy Asian dipping sauce with curry, lime, coconut milk and yogurt. Serve with egg rolls or grilled vegetables!
Instructions
Combine all ingredients in a bowl and whisk until blended. Refrigerate until ready to use.

If you've tried this recipe, come back and let us know how it was!
Nutrition
Calories:
195
kcal
,
Carbohydrates:
24
g
,
Protein:
6
g
,
Fat:
8
g
,
Saturated Fat:
6
g
,
Cholesterol:
22
mg
,
Sodium:
117
mg
,
Potassium:
263
mg
,
Sugar:
20
g
,
Vitamin A:
325
IU
,
Vitamin C:
9.8
mg
,
Calcium:
206
mg