Make Homemade Tortilla Chips just like you get in the restaurant! Once you make these, you'll never buy tortilla chips in an air puffed bag again.
They're easy to make and will satisfy your snack cravings paired with some salsa, hummus, or dip.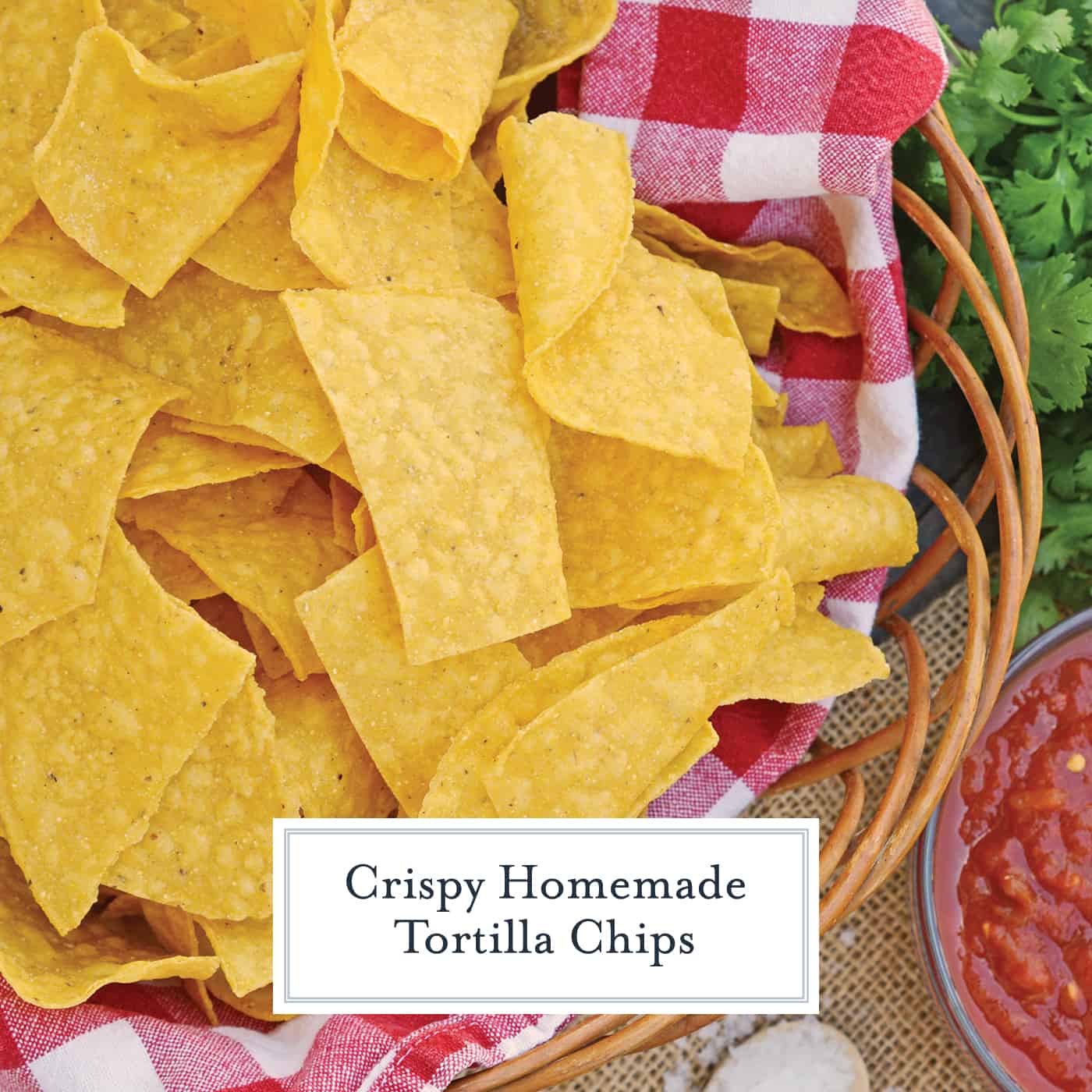 This Homemade Tortilla Chips Recipe will make you think, why buy a bag from the store when you can make your own hot and crispy ones all in the comfort of your own home!?
So you made soft tacos… or some other type of Mexican food. If you are anything like us, we always end up over purchasing tortillas. They don't freeze well, so instead of wasting them, I make Homemade Tortilla Chips.
Do not let them go to waste, fry them up for fresh corn tortilla chips. You will never eat bagged again. The taste of warm, fresh tortilla chips with just the right amount of salt is intoxicating.
Just like it when they arrive at your table at the Mexican restaurant. Oh happy day.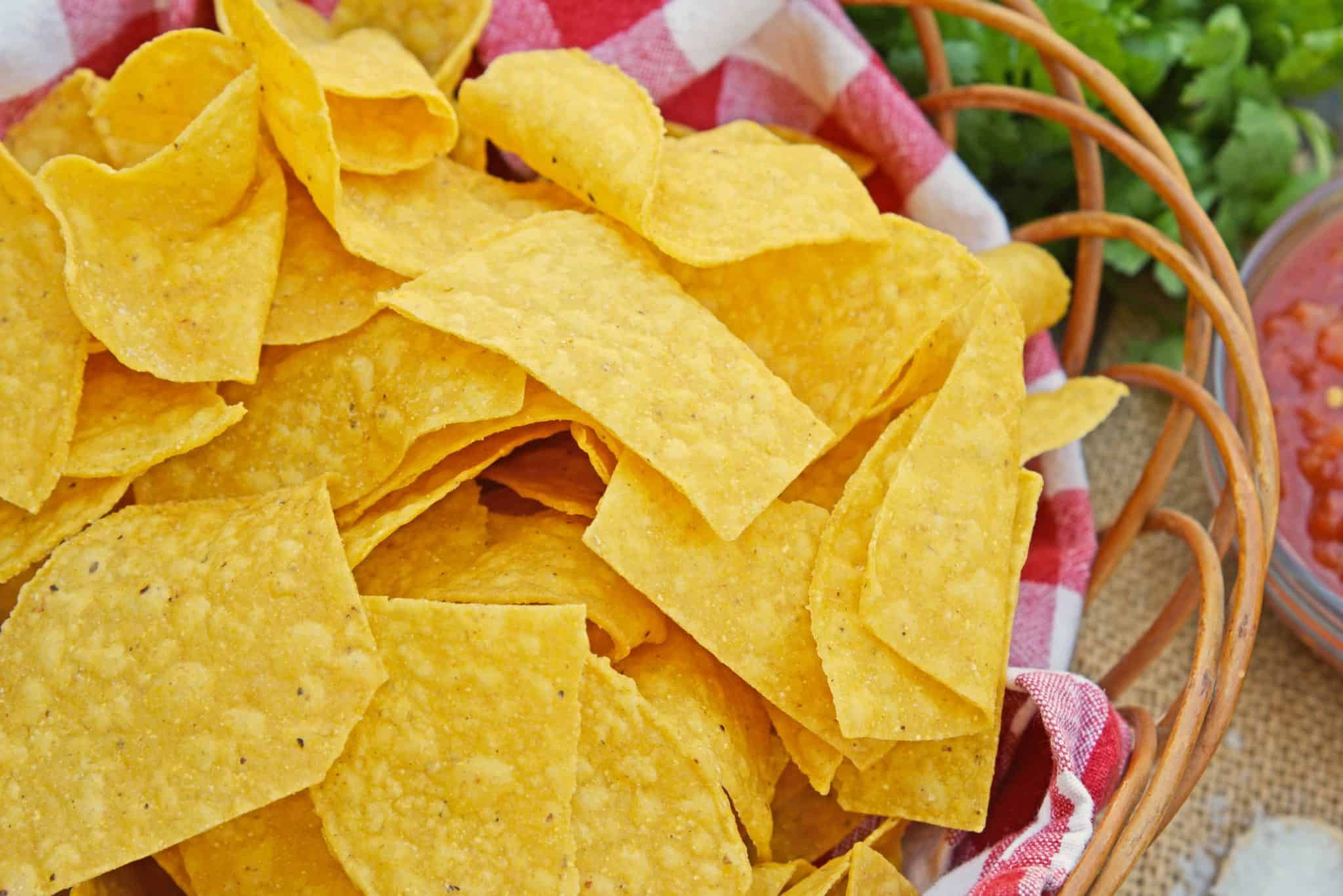 I am getting giddy just thinking about it. There is nothing better than going out to your favorite Mexican joint and receiving a warm basket of chips with homemade salsa, is there? Nope.
PRO TIP: For salting homemade tortilla chips, use a fine sea salt, but not an iodized table salt, which can sometimes taste metallic.
Just so you can have the whole experience, you can also make my 3-minute restaurant style salsa! Yes, I said THREE MINUTES! Wowzers!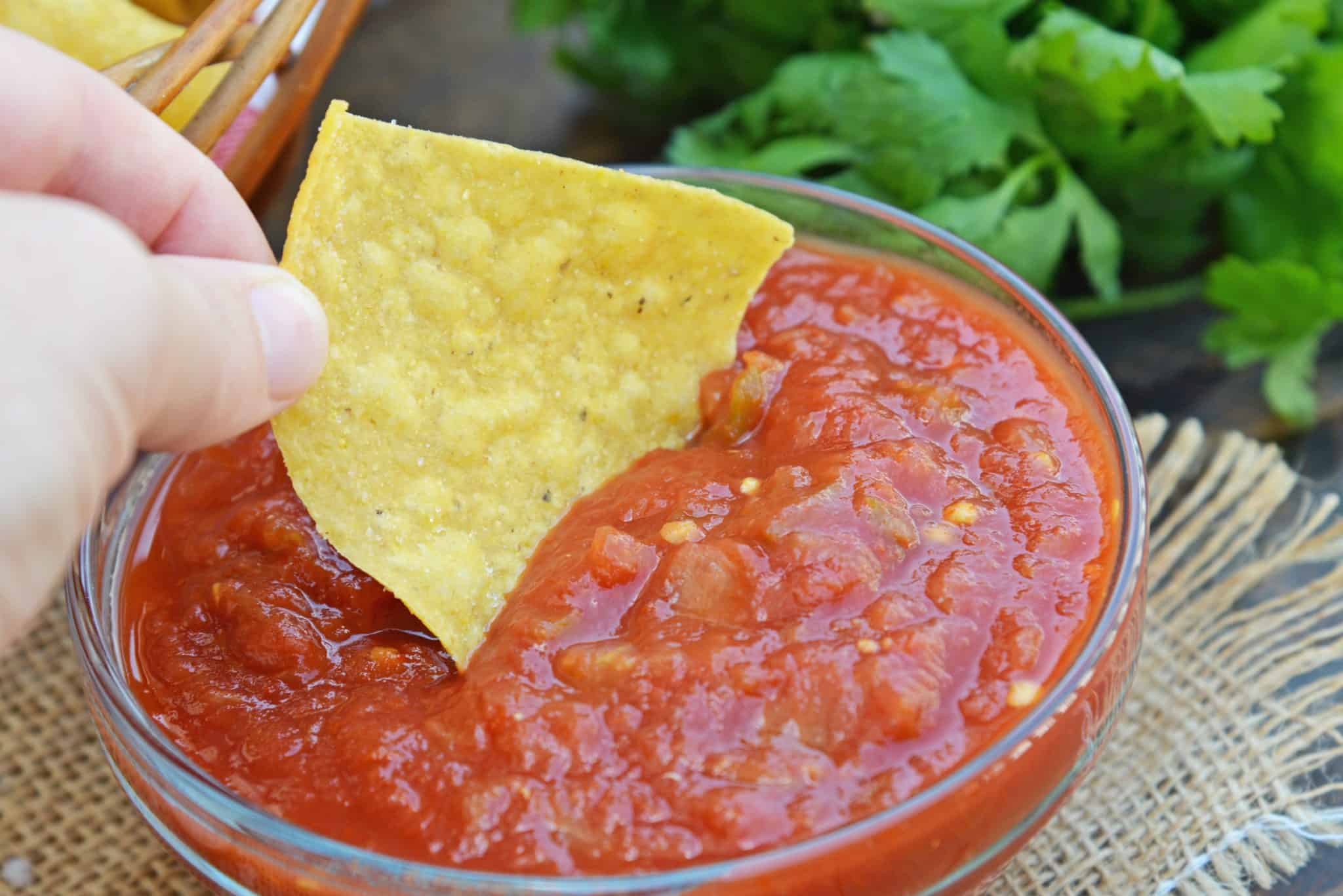 While we are talking about chips and salad, let me tell you a little story. We live in Baltimore City in an area highly populated with Latin individuals, many from Mexico.
Lucky for us, that also means we have some fabulous Mexican food available within walking distance to our house. Lucky for my stomach, not so much for my waistline. Ha!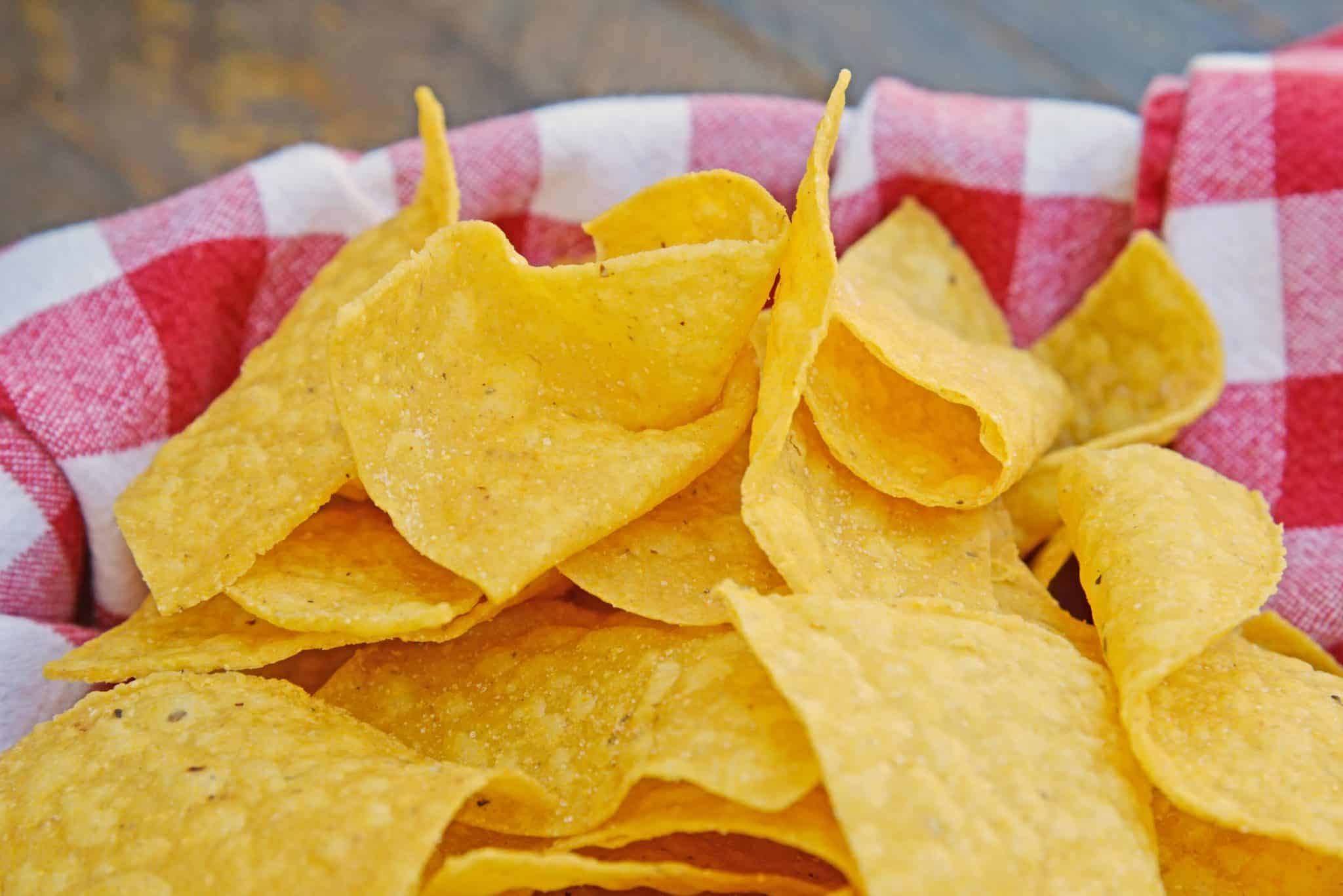 One night we wanted to try a new joint. We went with one of our very close (Mexican) friends. And to all of our surprise, there were no chips and salsa to be had. I'm not sure what I look forward to the most, chips and salsa or the actual meal!
We were so disappointed. The server alerted the owner, who graced our table with his presence and lectured us about being authentic and NOT serving chips and salsa in Mexico. Our Mexican friend politely disagreed.
We ate the so-so food and vowed not to return.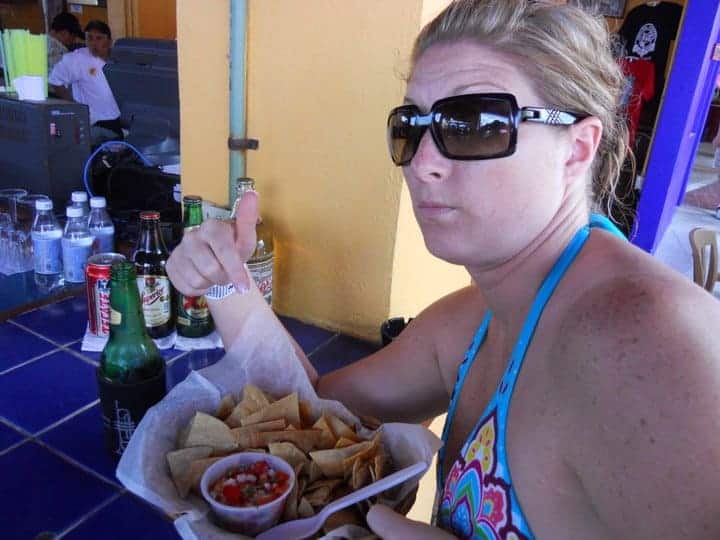 A few months later hubby and I were on vacation in Mexico and you know what we had? Lots and lots of chips and salsa! So I documented the chips and salsa in Mexico.
PRO TIP: You can use a large frying pan or skillet, even cast iron, or a Dutch oven to fry your tortilla chips.
I'm not the type of person to go show this evidence to the owner, but I feel better knowing I have it and the whole thing has become an ongoing inside joke.
And then the place closed and they built houses on it. Presumably because they had no chips and salsa.
Now you can recreate this magical moment in the comfort of your own home over and over and over again. It is a wonder I'm not frying up homemade tortilla chips every night. But seriously, you'll love them.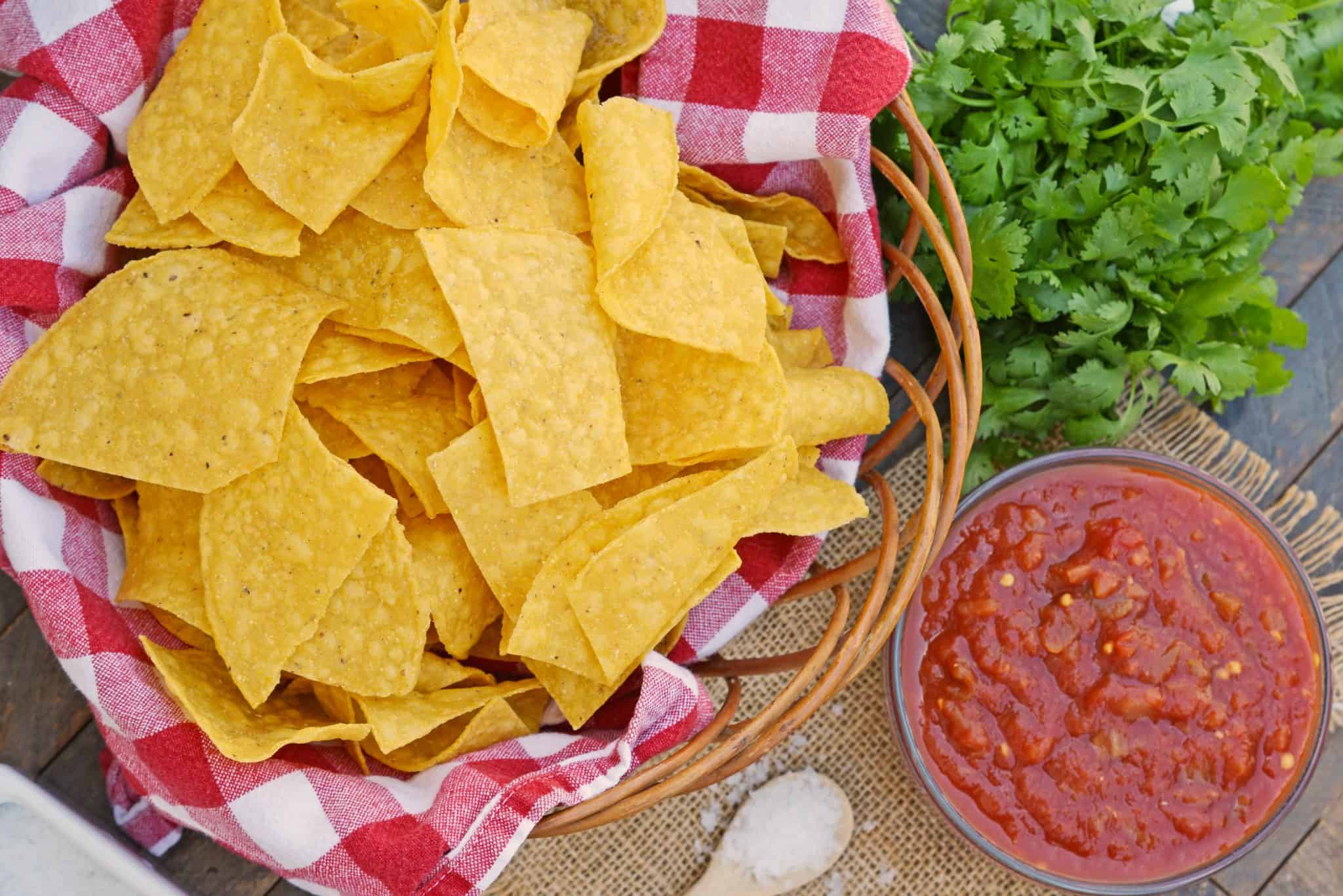 PRO TIP: Salt your tortilla chips 1-2 minutes after removing from oil. Salting too soon can over salt, but salting too late will result in none of the salt sticking.
The best part is you can use however many tortillas you have! Only have a few leftover? Just cut them up a little smaller and make a mini-batch.
I love serving mine with my famous Cowboy Caviar!
If you liked this Homemade Tortilla Chips recipe, you'll love these recipes:
Chili Cheese Dip
If you are a fan of dips you need to make this 3 ingredient Chili Cheese Dip, whips up in under 10 minutes and is fool-proof!
See The Recipe!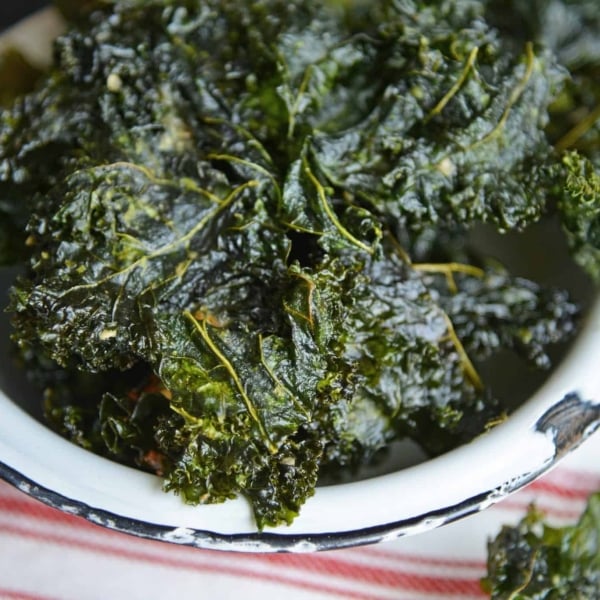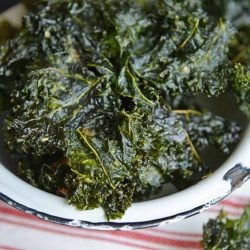 Ranch Kale Chips
Ranch Kale Chips are a quick and easy 3 ingredient kale chips recipe that offer a tasty and healthy alternative to other chips and snacks.
See The Recipe!
Tools for making tortilla chips:
Slotted Metal Spatula– I like these best for frying because they can withstand very high temperatures, the fine mesh means I can fish out any remaining batter that might be burning and they don't stick to things easily.
Heavy Bottom Frying Pan– this will be one of your most used kitchen tools. Having something that is heavy bottom will distribute heat better and prevent burning whether you are using an electric or gas range.
Dutch Oven– every kitchen should have one! They are heavy. They are expensive. They are worth it!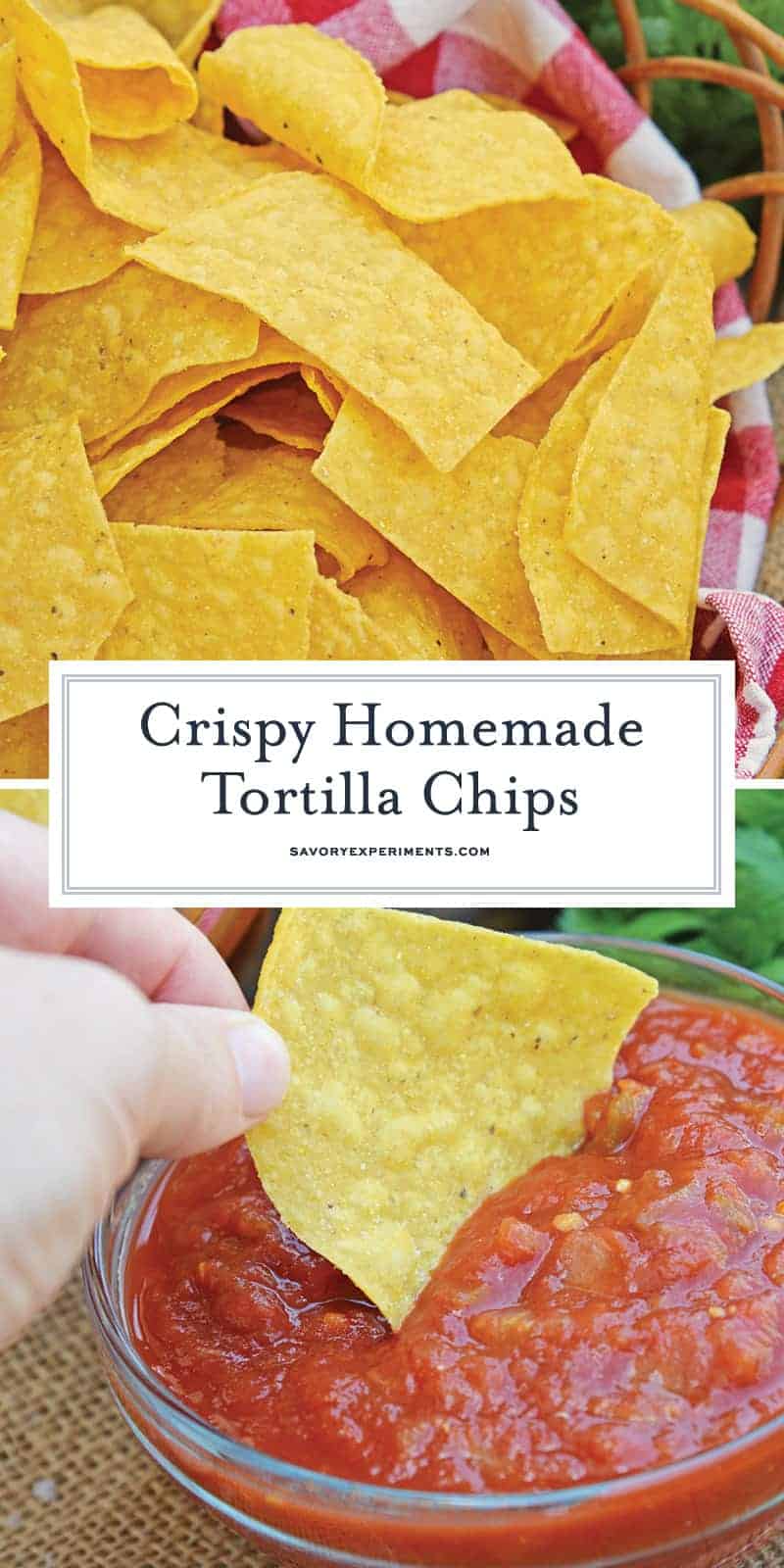 Questions you might have about how to make tortilla chips:
Are tortilla chips healthy? I loathe this question every time I get it. If you want my personal answer, NO!
Yes, they are made with corn tortillas and corn is a vegetable, but it is also a carb and these are fried. Rarely are fried foods considered to be healthy.
Can I make tortilla chips with flour tortillas? You can fry up flour tortillas, but they will not be the tortilla chips you had in mind. True tortilla chips are made with corn tortillas.
Can I make them ahead of time? Sure! Make them up to a day in advance.
Can I add flavors? Spritz fresh lemon or lime juice on fresh chips. After draining excess oil on a paper towel lined baking sheet, toss tortilla pieces with chili powder or seasoned salt.
How do I reheat my chips? Like your chips nice a warm like they serve them at the restaurant? Arrange them in a single layer on a rimmed baking sheet and bake them for 5 minutes at 200 degrees. Don't go much hotter or for longer or else you risk burning them.
How long do homemade tortilla chips last? They are best fresh, but since they aren't loaded down with preservatives or other stuff, they are only good for about 5 days. They won't last that long, I promise.
Can I use a different type of oil for frying? Vegetable oil, canola oil and peanut oil are the best for deep frying because of the high smoke point, meaning that it won't burn.
Can I make these into baked tortilla chips? This particular recipe is for fried tortilla chips and I have not experimented with baking them, so I won't pretend to say yes. You can find a recipe for homemade baked tortilla chips HERE.
Can you freeze tortilla chips? You can freeze anything you want, but whether it stills tastes good after is debatable. I am going to put tortilla chips in the "don't freeze these" category, but you may disagree.
Are tortilla chips gluten free? They are made with corn, but usually mixed with some sort of flour. Whether yours are gluten free or not will depend on the type of corn tortilla you use. Check the package.
Can I use white corn tortillas? You sure can! They just won't be the yellow color you see here.
Why don't my chips look like your chips or the restaurant chips? This really depends on the type of tortilla you use. Make sure you used CORN tortillas and not flour tortillas.
Tortillas vary greatly in color, size and thickness too. All of this will play a part in your chip appearance.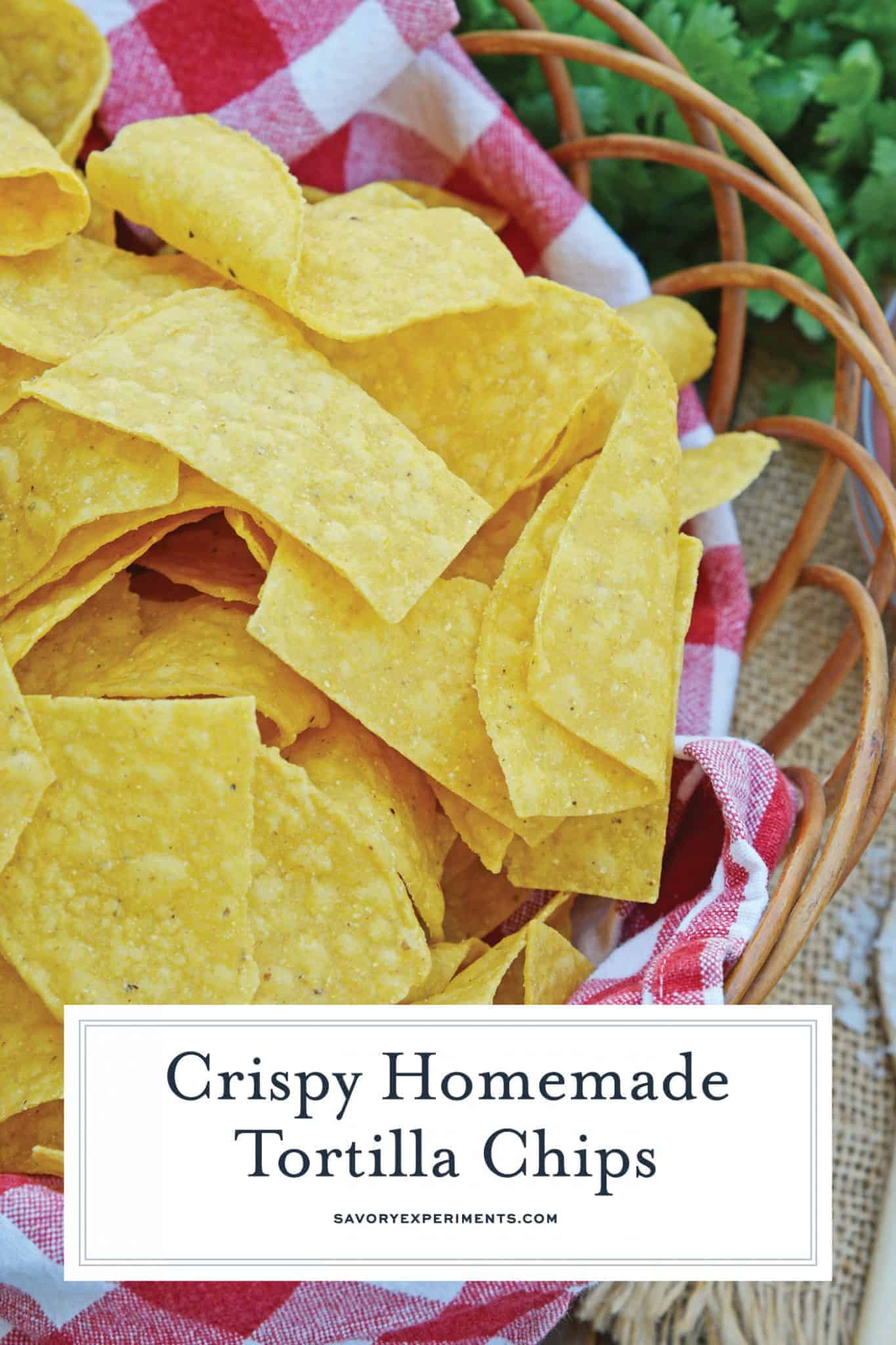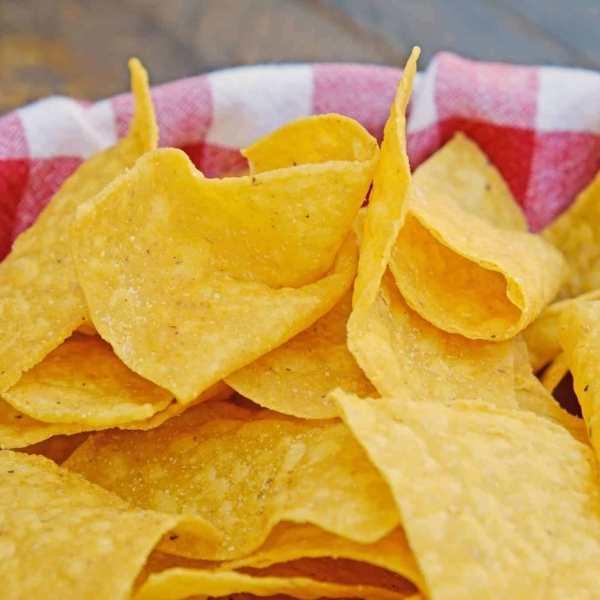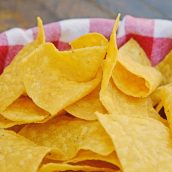 Homemade Tortilla Chip Recipe
Homemade Tortilla Chips Recipe: why buy a bag when you can make your own, hot and crispy? You won't believe how easy it is!
Ingredients
3-4

cups

vegetable/canola/peanut oil
Instructions
Cut tortillas into quarters.

Heat oil over high heat in a large frying pan for 3-4 minutes.

Working in small batches, add corn tortillas to hot oil. Using a metal slotted spoon gently turn around the tortilla chips until they are evenly browned.

Remove to a paper towel lined baking sheet or plate. The first batch will take the longest- 3-4 minutes, by the time you get to the last it could only take one minute.

Sprinkle with fine sea salt.

Allow to cool completely and then store in an airtight container for up to a week.

Serve with your favorite salsa, hummus, dip or eat them plain!

Tried this recipe out? Come back and leave us a comment!
Nutrition
Calories:
310
kcal
,
Carbohydrates:
34
g
,
Protein:
4
g
,
Fat:
18
g
,
Saturated Fat:
13
g
,
Sodium:
35
mg
,
Potassium:
145
mg
,
Fiber:
4
g
,
Calcium:
63
mg
,
Iron:
1
mg