This homemade poultry seasoning recipe will save you money by making it with ingredients you already use on a regular basis! It takes only 5 minutes to make, and will be great to add some flavor to your recipes!
Homemade Poultry Seasoning is super easy to make, you probably already have all the ingredients in your pantry! Season chicken, beef, seafood and more!
Homemade Poultry Seasoning is so easy to make, I bet you can save money by throwing it together with ingredients you already have in your pantry.
Did you know that spice blends are one of the most purchased spices? I personally find this silly considering they typically cost more and are generally made of a blend of spices I already own.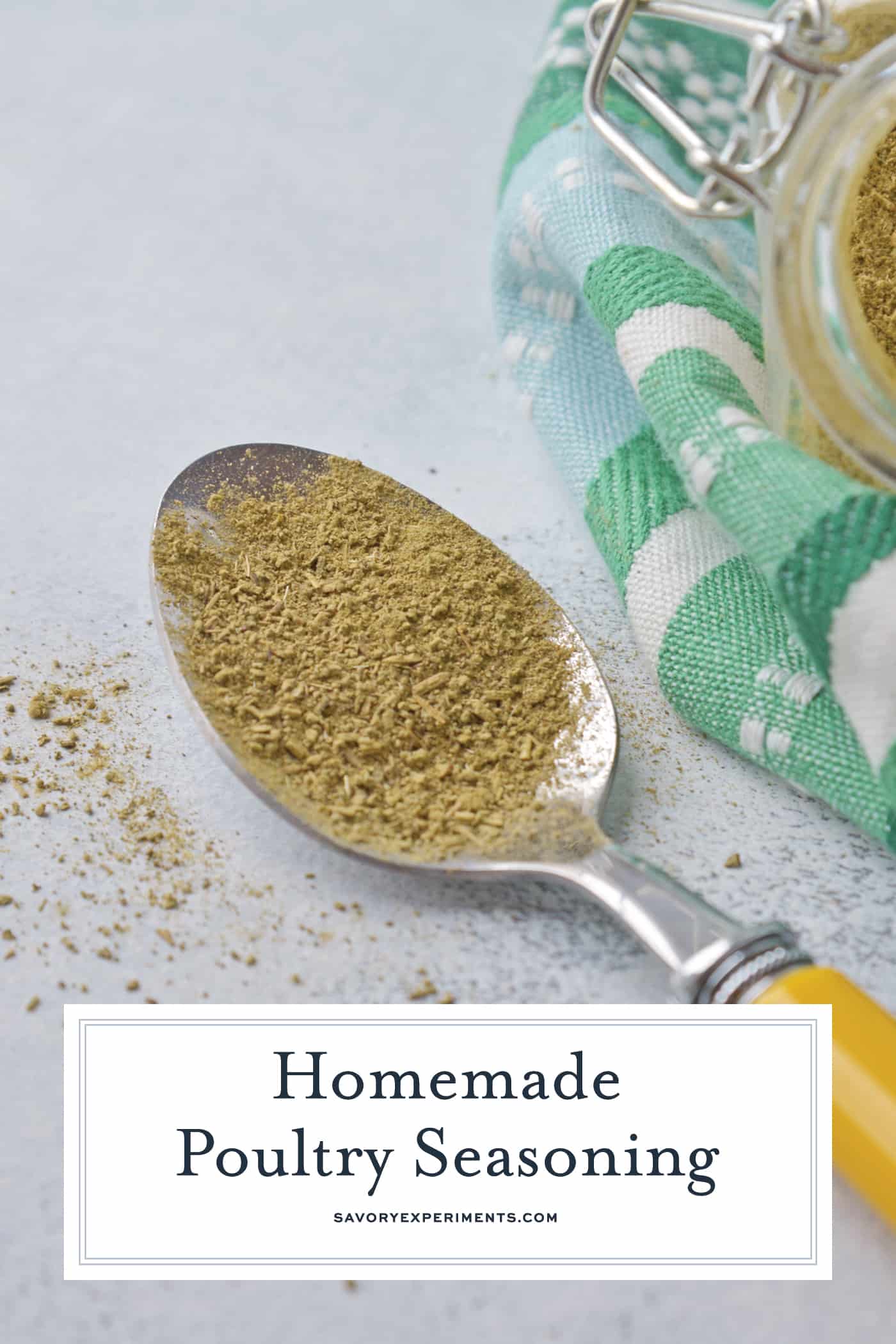 Did you also know that spices expire? After about 6 months they will start to lose their flavor, resulting in you needing to use more to achieve the same flavor in your recipe.
Whole spices last up to a year and taste best when grated or ground right before use.
PRO TIP: To get the same fine seasoning blend as the store bought kind, use a spice grinder.
I like to label each of my spices when I bring it home. A quick piece of tape and a marker to let me know when this spice will be past its prime. I also try to buy the smaller containers unless it is something I blow through really quick.
Poultry Seasoning is one of those spices that people buy not realizing that might be better off making it themselves. A simple blend of sage, thyme, marjoram, rosemary, nutmeg, black pepper and salt gives you the same results. And this way you can also control the texture.
PRO TIP: Homemade spice blends allow you to control the salt levels and also the quality of salt of being used.
If you want rustic and chunky, use dried leaves and simply mix. If you prefer a fine poultry seasoning blend, through it into a spice grinder for a few pulses. This is my favorite spice grinder, cheap and easy to clean! You can also use it to grind coffee!
You'll never buy Poultry Seasoning from the store again!
If you like this homemade poultry seasoning recipe, you'll love these too: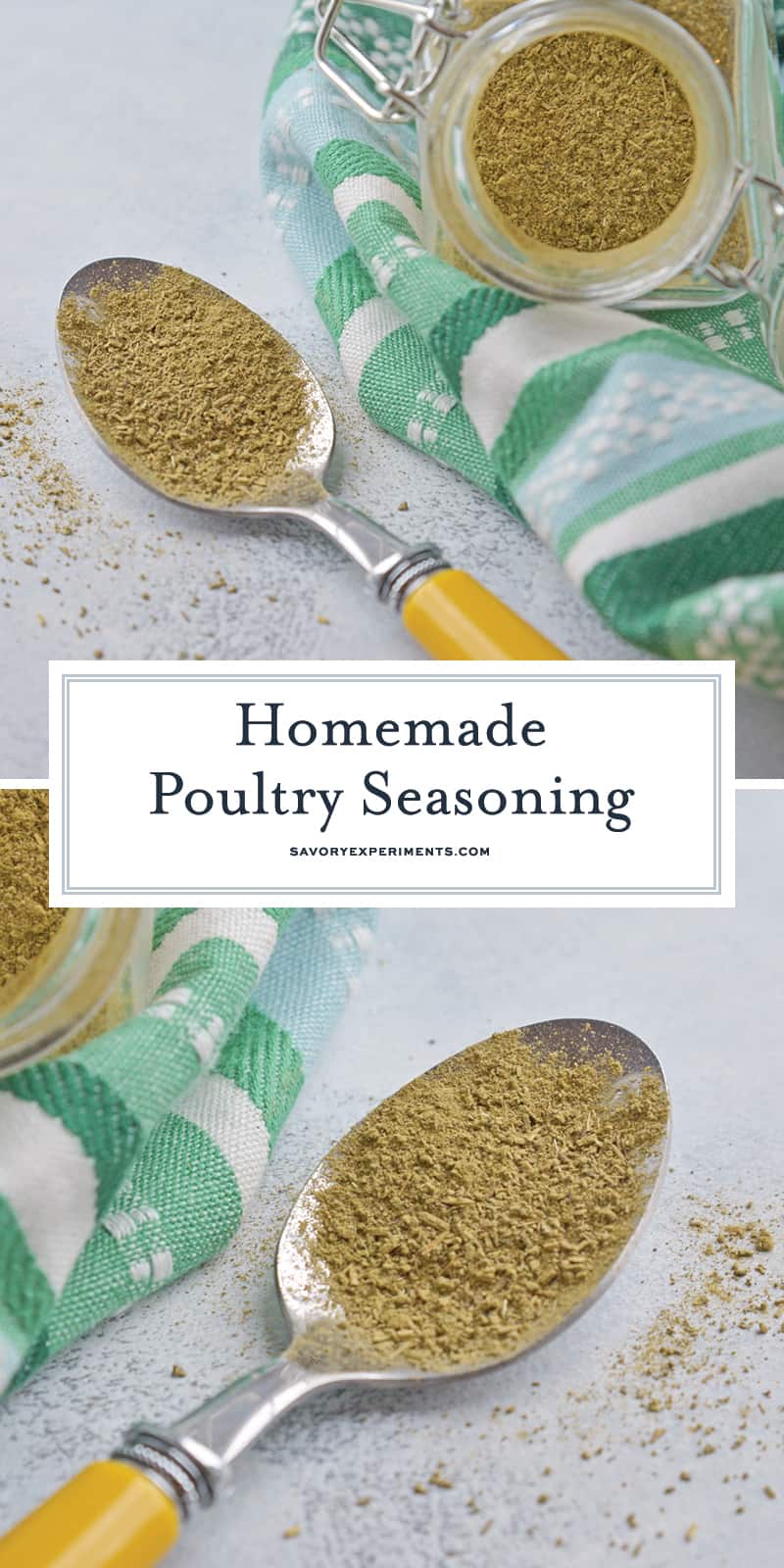 CONNECT WITH SAVORY EXPERIMENTS!

Be sure to follow me on social media, so you never miss a post!

Facebook | Twitter | Youtube
Pinterest | Instagram

Get our FREE 8 Day E-Course on How to Be a Better Home Cook. Sign up HERE!