Liven up your table and your taste buds with this Rosemary Parmesan Sweet Potato Stacks recipe.

Rosemary Parmesan Sweet Potato Stacks are a simple and visually appealing side dish or appetizer fit for any occasion.
In my opinion, sweet potatoes are too often overlooked. They are always coming in as second best behind their less sugary counterparts. Well, I am here to say that they should your dinner's darlings.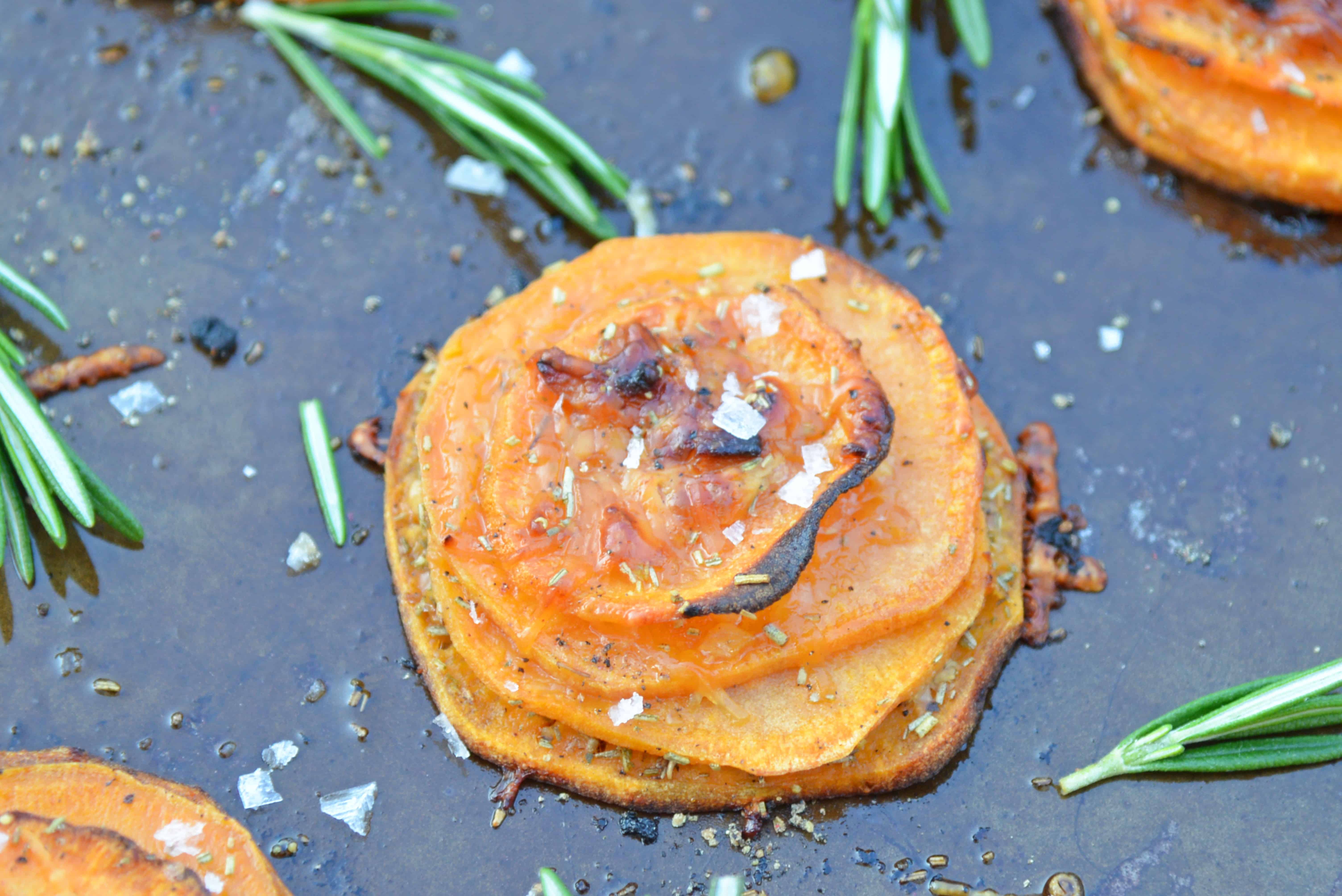 Sweet potatoes make for great side dishes and appetizers. They are starchy which lends to a great mouthfeel when you take a bite. Not only that, but they are full of natural sugar which means when you roast them, they are perfection.
Not only easy to find and easy to prepare, but sweet potatoes are also great for you! They are packed with iron, Vitamins B & C, as well as anti-oxidants. Because of their natural sugars, adding savory flavors is a great way to balance.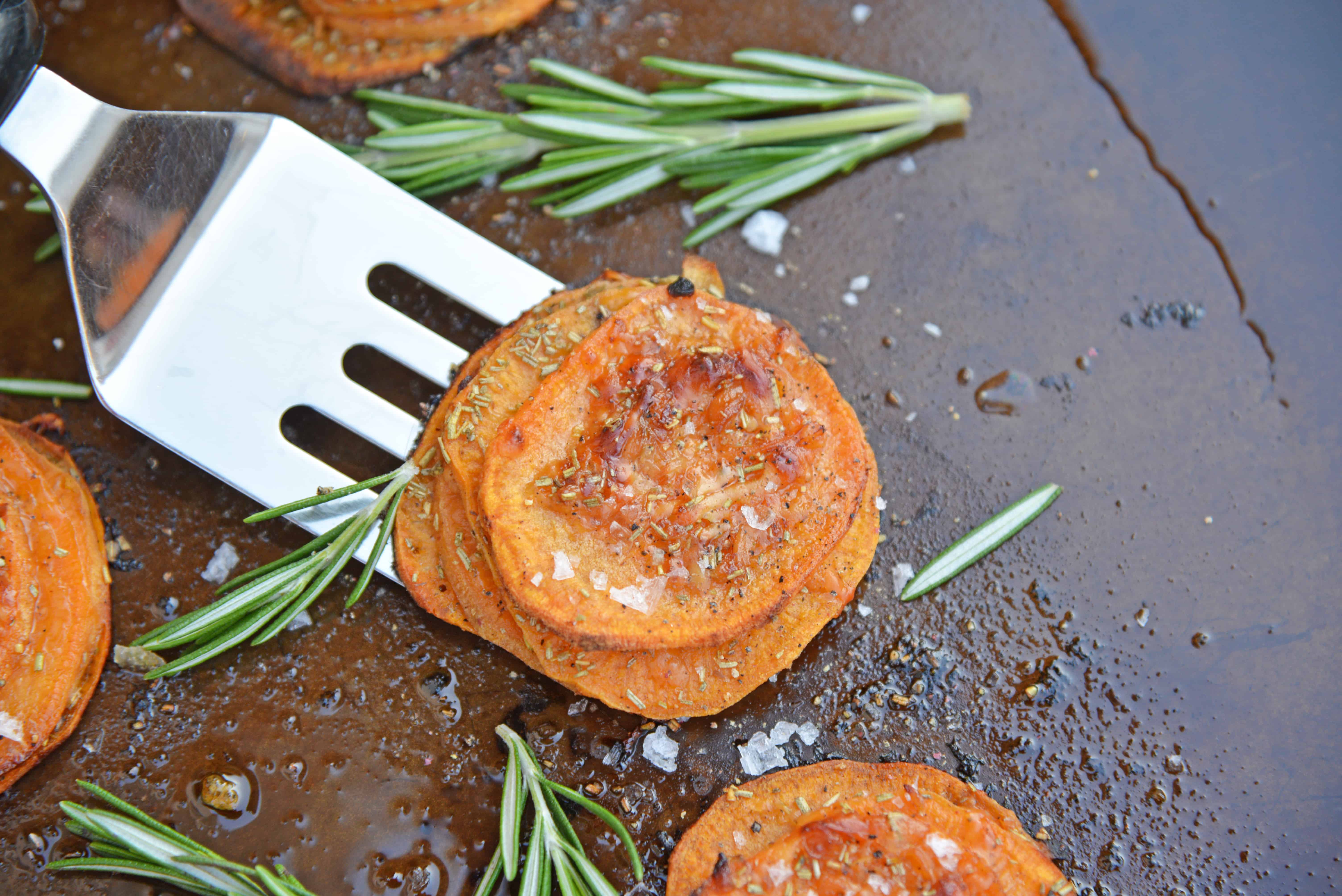 For my Rosemary Parmesan Sweet Potato stacks, I gave them a classic potato treatment. Thin slices of sweet potatoes sandwich together garlic, Parmesan cheese, and rosemary. A drizzle of olive oil and you are off to the races.
Pop them in the oven and bake until the edges are a crispy brown and the centers are smooth and creamy. Those crispy edges are by far my favorite part of this fun side dish.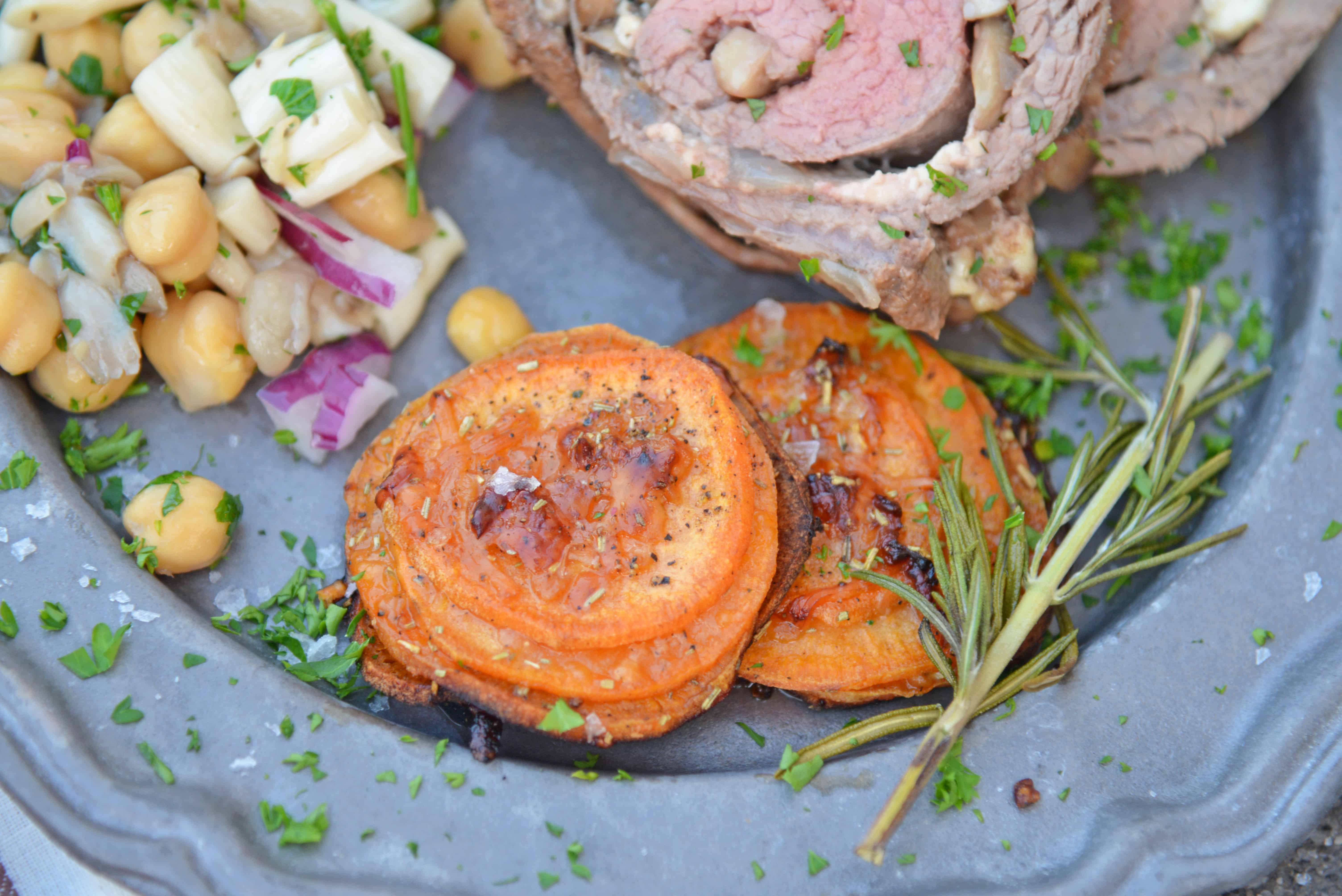 Set these savory stacks off with a little fresh Parmesan cheese and a spring of rosemary for presentation and aromatic purposes. These Rosemary Parmesan Sweet Potato Stacks are absolutely sublime.
Now I can't' speak for everyone here, but I typically plan on two stacks per person if you are serving these as a side dish. If it is an appetizer, stick with one stack per person, but it can't hurt to make more just in case.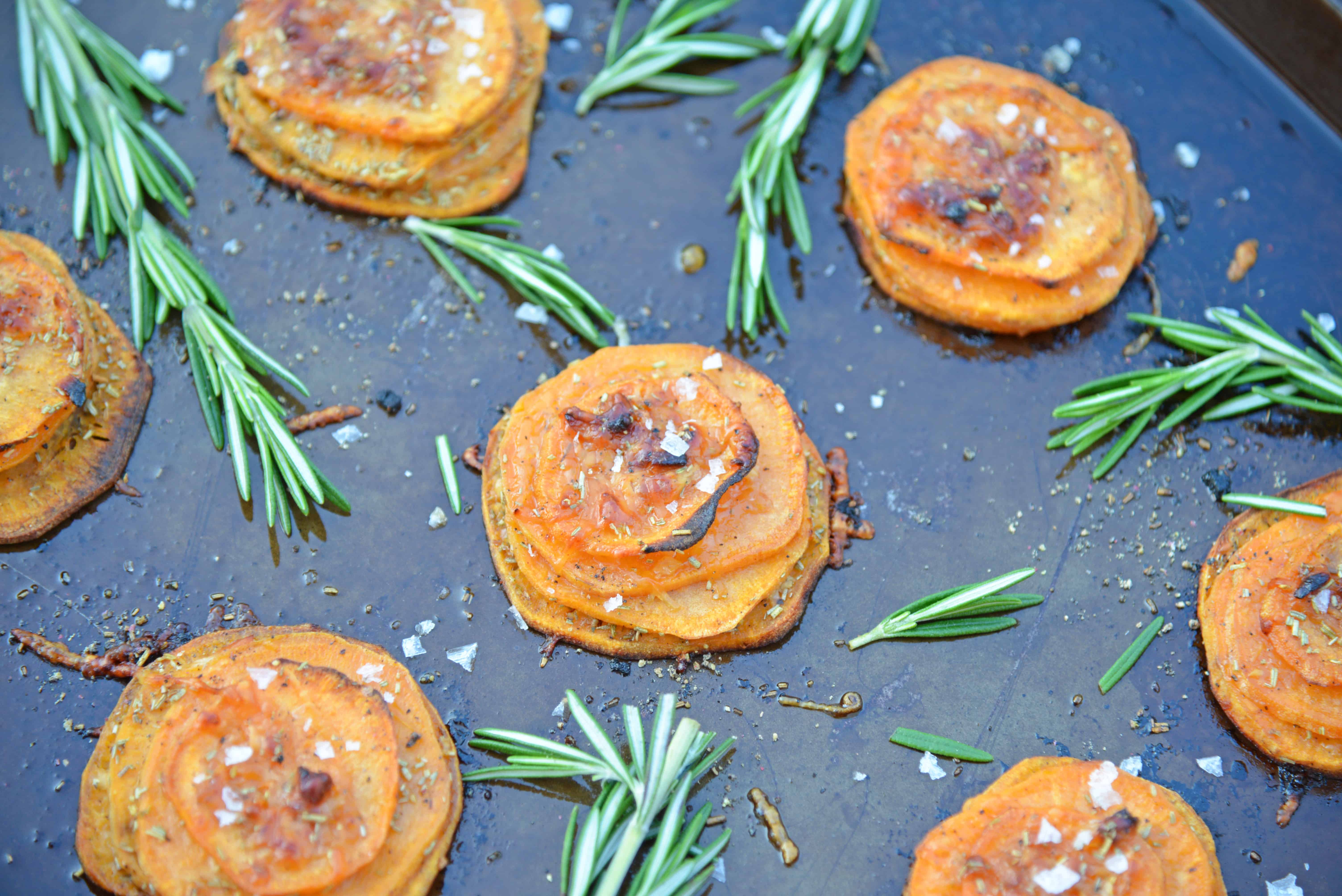 Did You Know SweetPotato is One Word?
Did you know that sweetpotato is actually one word? Most people still use two, so we do as well, but in 1989 this nun (not an adjective) was officially changed to one word to help standout against it's very commonly confused cousin the yam.
And as we know, sweet potatoes are not yams! You've likely never even had a yam in your lifetime because they aren't grown in the US. So bring up this little bit of trivia at your table tonight.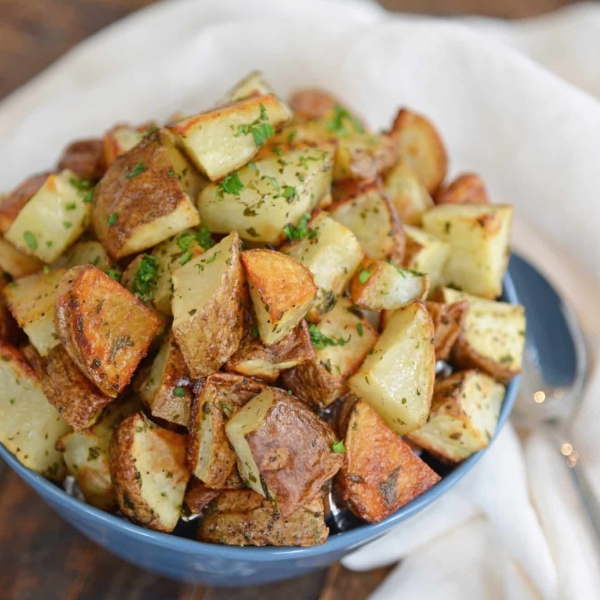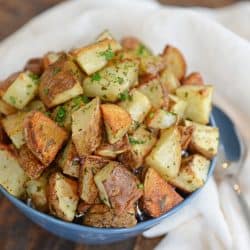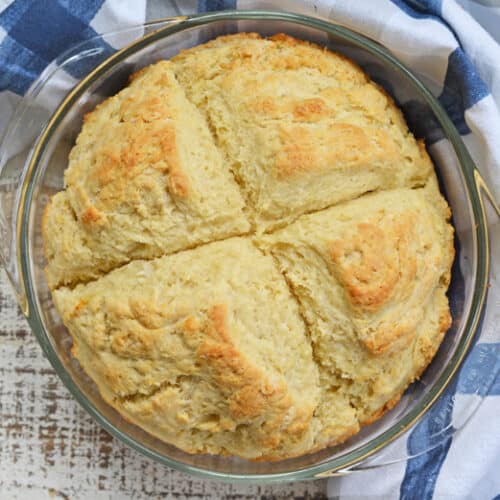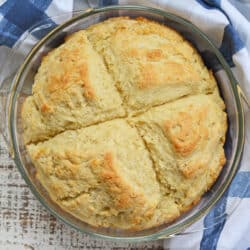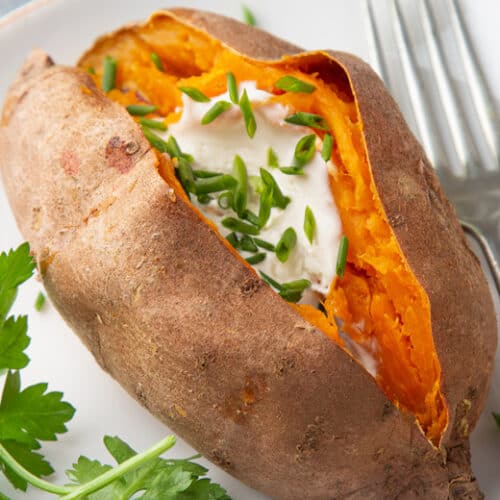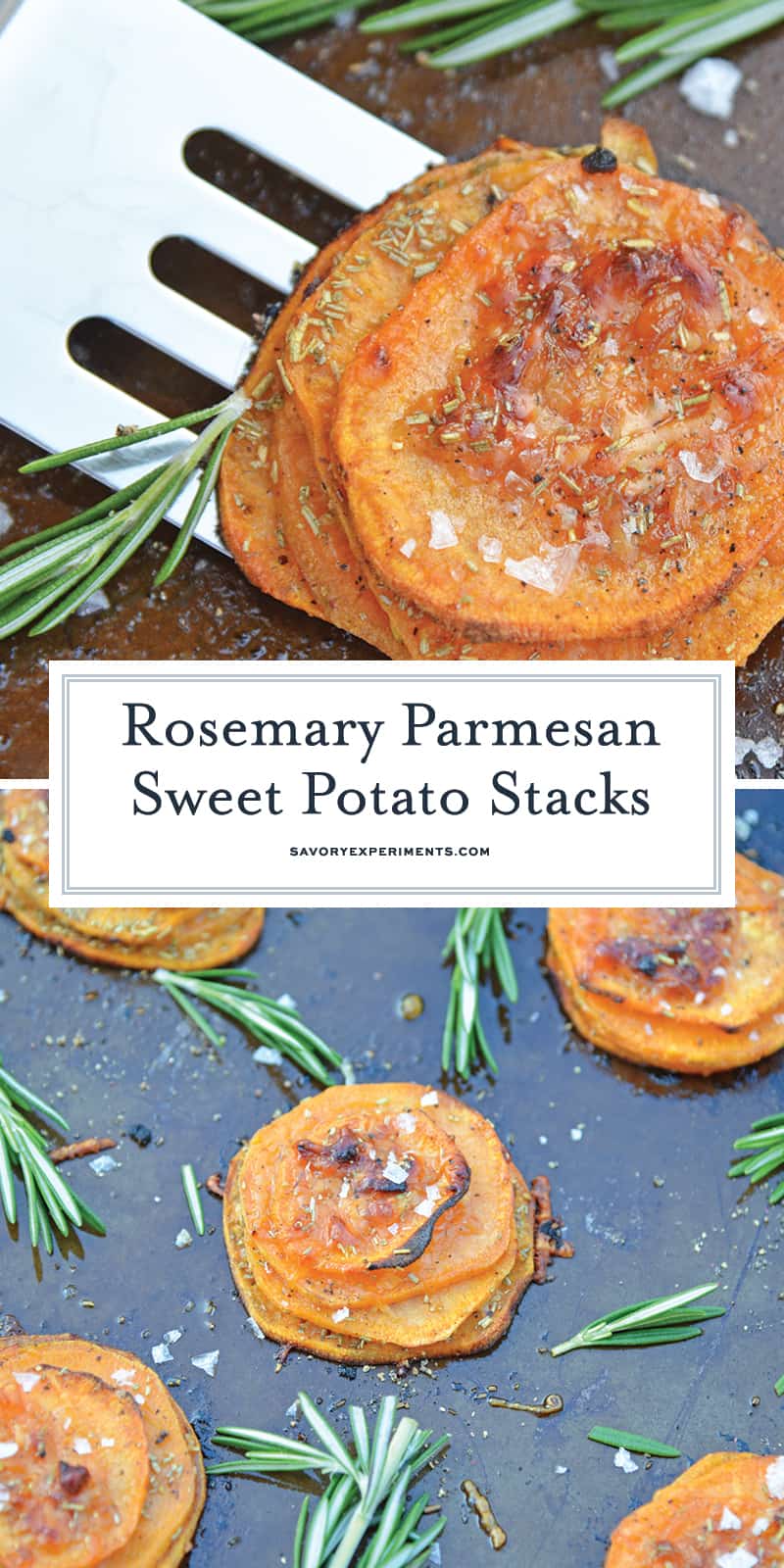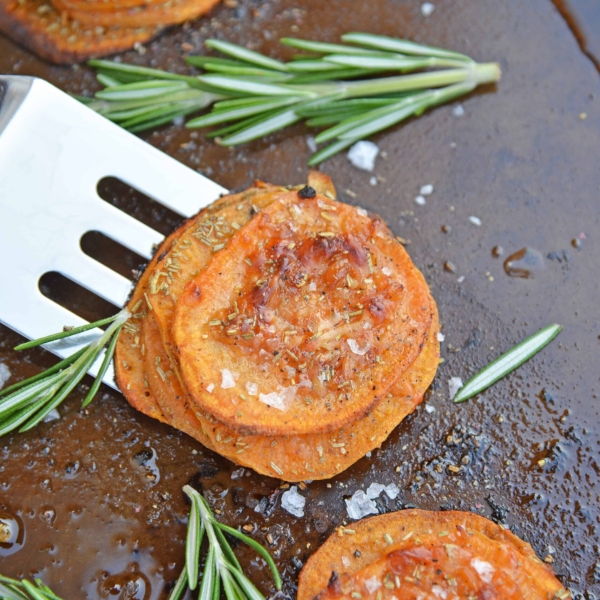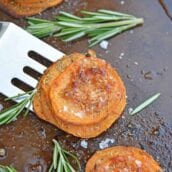 Rosemary Parmesan Sweet Potato Stacks
Rosemary Sweet Potato Stacks are a simple and visually appealing side dish or appetizer fit for any occasion.

Instructions
Preheat oven to 400 degrees.

Peel sweet potatoes and cut into thin disk slices, approximately 1/8 of an inch thick.

In a medium mixing bowl, combine extra virgin olive oil, fresh rosemary, garlic, fine sea salt, black pepper, and parmesan cheese. Toss with sweet potato disks.

Line a rimmed baking sheet with aluminum foil and assemble stacks 4-5 slices high, using wider slices for the base. Make sure to get Parmesan cheese in between each slice to serve as the "glue".

Bake for 20-25 minutes or until stacks are tender on the inside but have crispy exteriors.

If you've tried this recipe come back to let us know how it was!
Nutrition
Calories:
135
kcal
,
Carbohydrates:
9
g
,
Protein:
2
g
,
Fat:
10
g
,
Saturated Fat:
1
g
,
Cholesterol:
2
mg
,
Sodium:
284
mg
,
Potassium:
146
mg
,
Fiber:
1
g
,
Sugar:
1
g
,
Vitamin A:
6200
IU
,
Vitamin C:
1.5
mg
,
Calcium:
66
mg
,
Iron:
0.4
mg