Butter, my love. One of the best condiments on its own is also one of the easiest ways to elevate any meal or occasion. Make one of my simple flavored butters, also known as compound butter, today!

Creating flavored butter can add to the sophistication of any meal. Skip the plain old butter and opt for flavored butter!
Make your own butter super fast in the blender
(trust me, it is SO good!). From there get fancy with things and make some fabulous flavors! Pair with bread, put on a baked potato, top a steak, melt on sautéed veggies or even slather onto a sandwich.
Use a cookie dough scoop
to make butter balls or a pastry bag with fancy tips and pipe it out into stars or other shapes. Place on bread plates before your meal and your guests will be super surprised!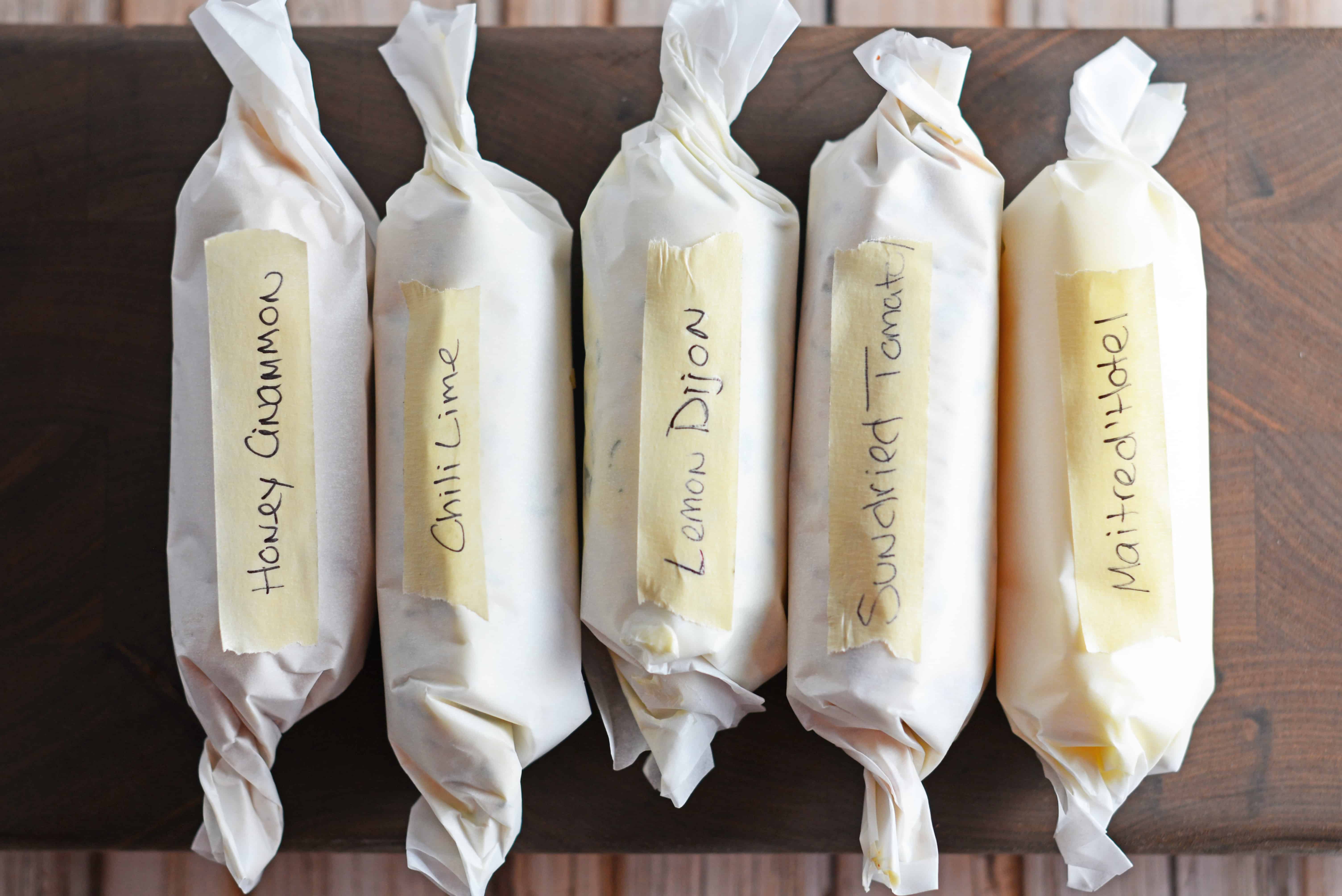 Here is a list of my favorite compound butters from my own blog and my foodie friends. Have fun creating your own masterpieces and tell me about your favorite flavor combinations in the comments section!
Make this flavored butter with copycat Texas Roadhouse Rolls, put on biscuits or even pancakes.

Sun Dried Tomato Garlic Butter isn't just for Italian food, make this into garlic bread with a little mozzarella cheese, put it on your hamburger or even a grilled cheese sandwich with smoked gouda, roasted red peppers and pesto.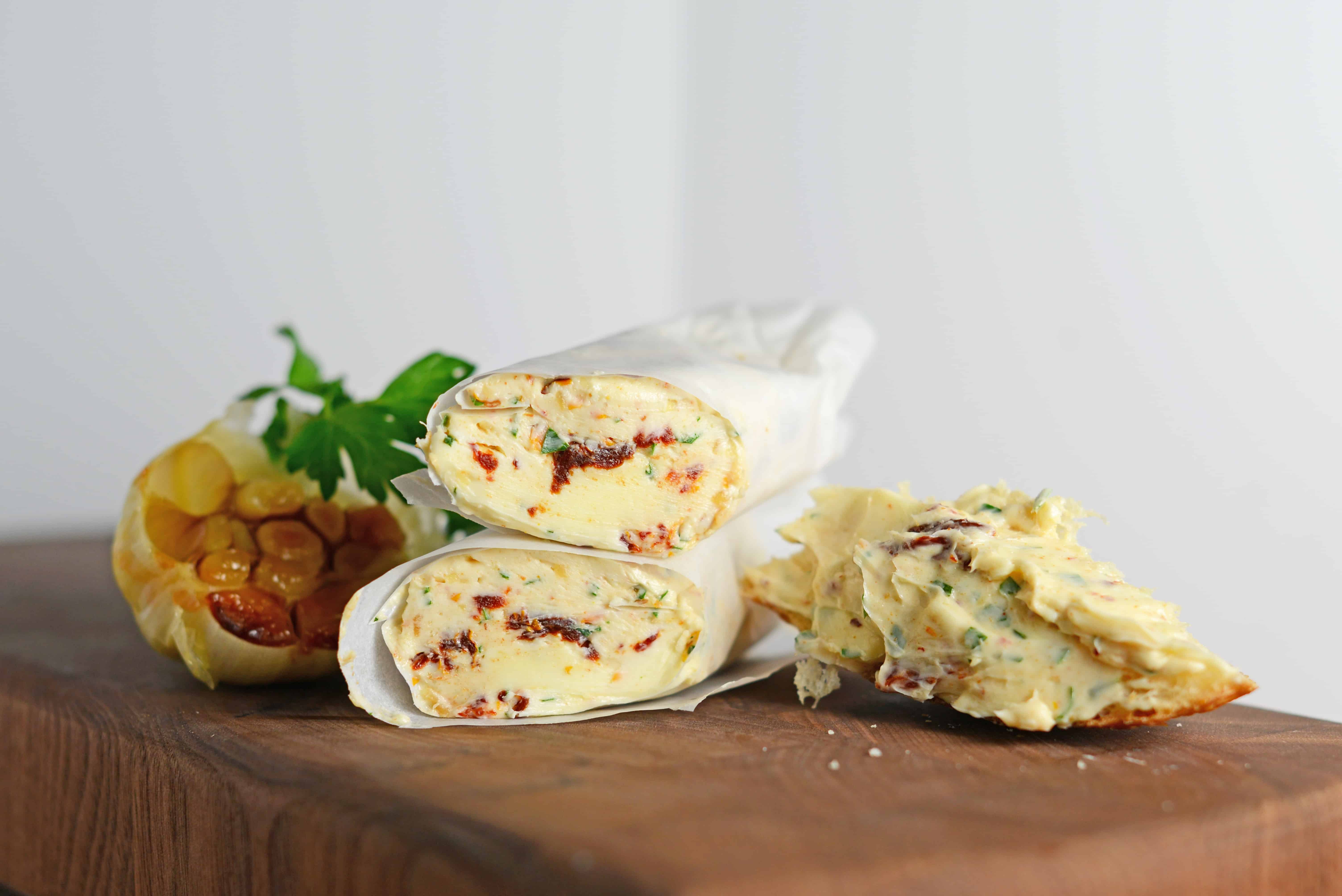 Maitre d'Hotel butter is the classic compound butter for steak.  Made in steakhouses around the world, but so easy to make at home! I use mine for Steak Frites.
Slather this Mexican inspired compound butter on grilled corn on the cob, saute with vegetables or use to pan fry a quesadilla.

A zesty flavored butter blend perfect for baked potatoes, asparagus and grilled salmon or chicken. So flavorful, it will add vibrancy to any meal!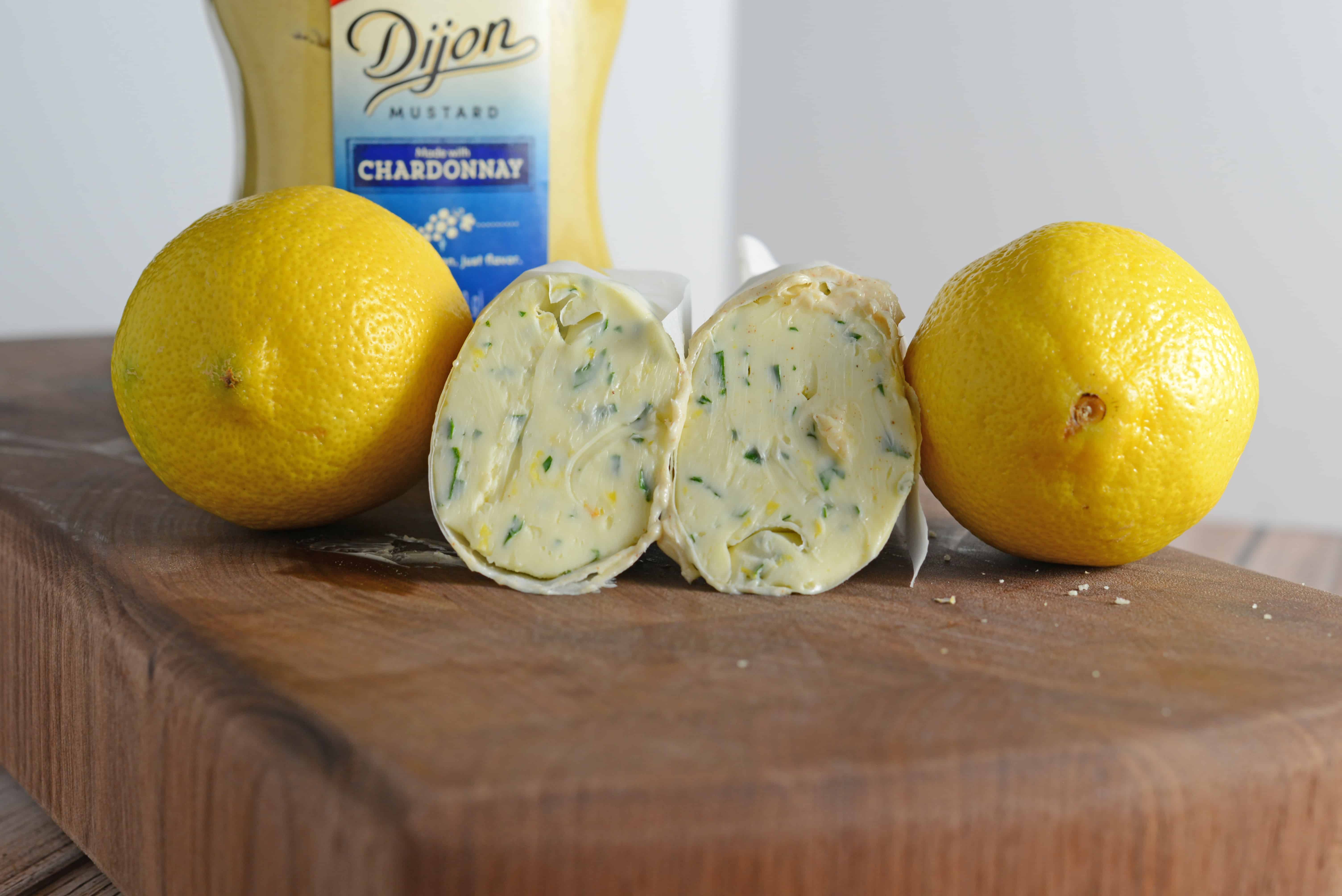 Molasses Butter has a secret ingredient that gives it a little zing. I love to serve this with my best zucchini bread.

Here are even more fabulous compound butters from some of my favorite food friends: