How to Make Clarified Butter Recipe
Have you ever wondered how to clarify butter, also known as liquid gold in my house? Here are some easy steps to follow to make homemade clarified butter!
The process is relatively easy and perfect for making sauces and gravies or to use on seafood, like for dipping lobster.

Clarified Butter
First thing is first… what is clarified butter?
Put simply, clarified butter is milk fat rendered from butter to separate the milk solids and water from the butterfat. The most common method of getting the desired result is heating butter over low heat, before browning, and skimming off the milk solids.
The components will separate based on density, making it easy to remove the milk solids. The water evaporates, some solids float to the surface and are skimmed off, and the remainder of the milk solids sink to the bottom, allowing you to easily pour off the liquid gold.
One of the benefits of clarified butter is that it has a higher smoke point (485 °F or 252 °C) than regular butter (325–375 °F, making it ideal for pan frying and sautéing.
Clarified Butter also has a longer shelf life than fresh butter and has much lower levels of lactose (because the milk has been removed) making it more tolerable for those with a milk allergy.
If you've heard of ghee before and you're wondering the difference between ghee vs clarified butter, ghee is a type of clarified butter that is cooked longer until all the moisture has evaporated and the milk solids have turned brown and caramelized.
Then the milk solids are strained out and you're just left with butterfat. When it comes to clarified butter, it's cooked until all the water has dissolved and the milk solids melt and just get mixed in.
It does have a higher smoke point so it doesn't go bad quickly like regular butter. Ghee has a longer shelf life and can be kept at room temperature.
And the last reason you need to know how to make clarified butter: it is delicious! The taste of pure butter is pure heaven.
Generally speaking, it is served in restaurants, making it one of the small ways you can serve restaurant quality food in your home. Many sauces that start with butter will use clarified butter to take out the cloudy milk solids and allow the butter to seamlessly blend with other ingredients.
You can even use clarified butter in recipes that don't call for it like gravy, dipping sauces and more.
What are some recipes you can use clarified butter in? How about for dipping Broiled Lobster Tails, Bechamel Baked Scallops or even my authentic New Orleans Gumbo!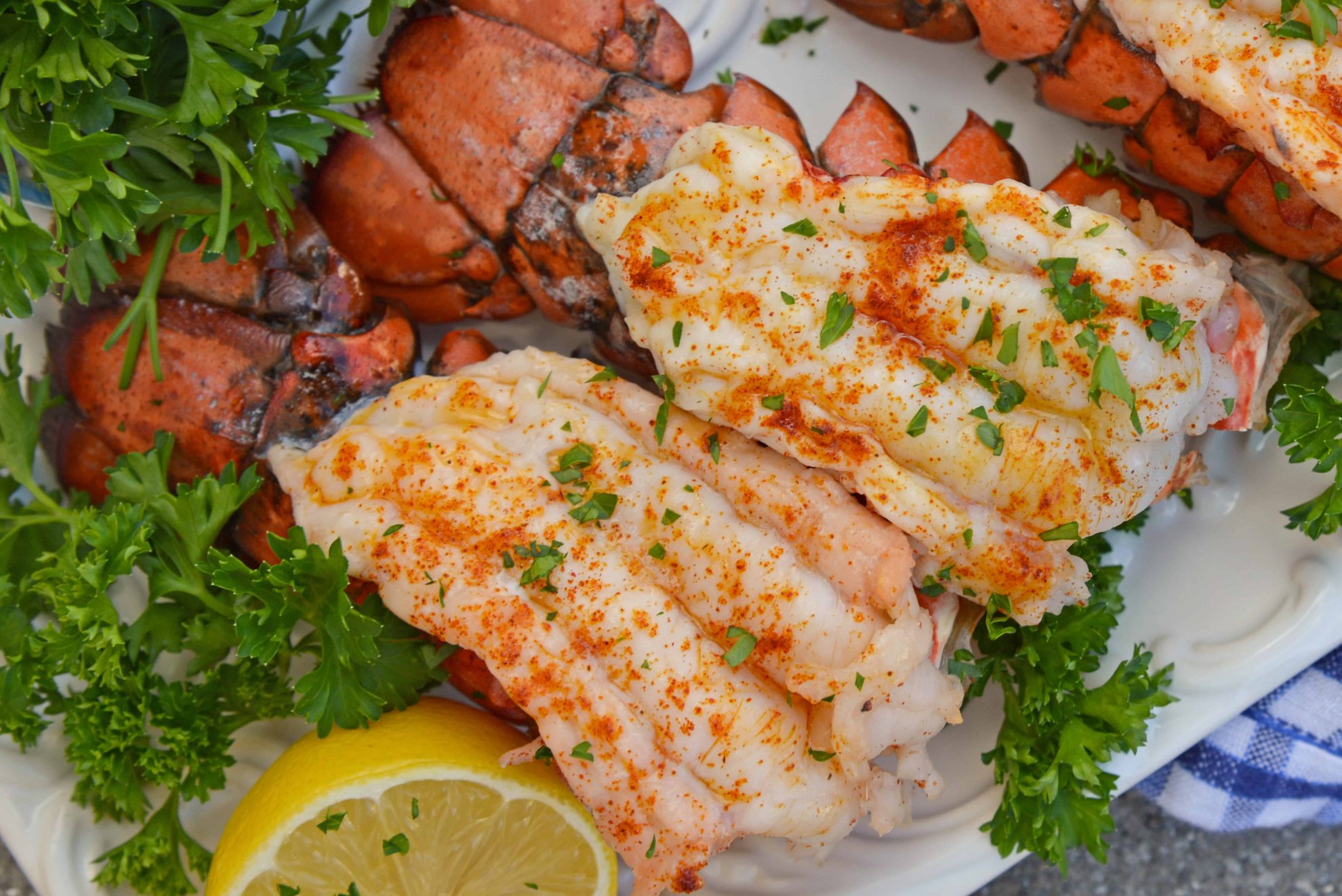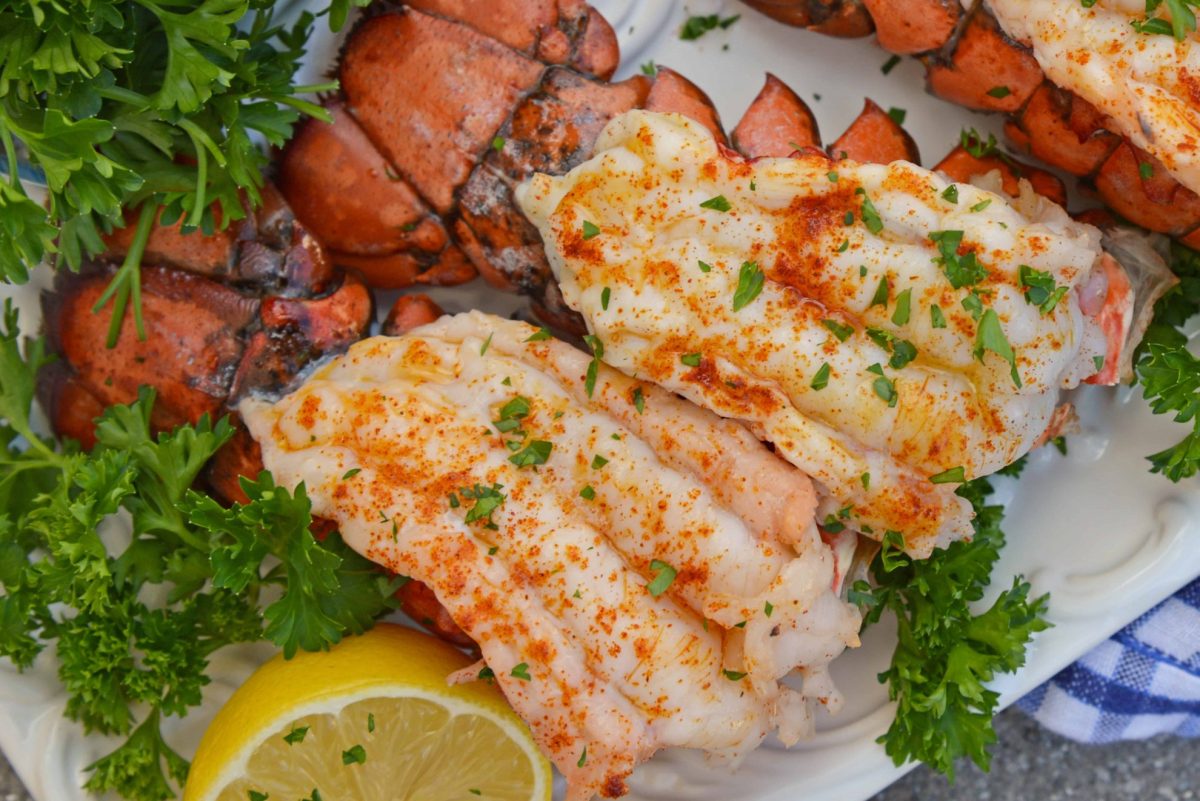 Other easy sauce recipes:
Savory Blueberry Sauce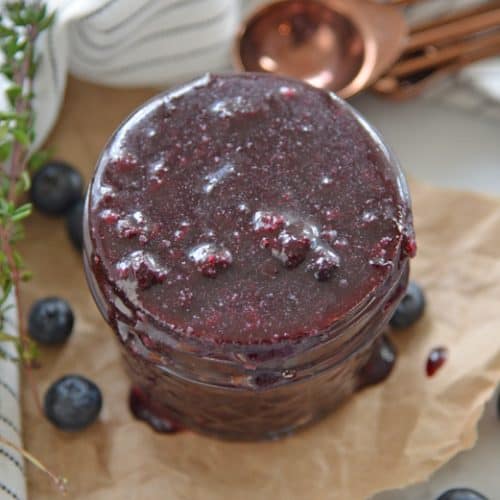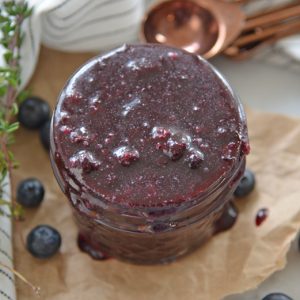 This Savory Blueberry Sauce is perfect for adding that special something to your beef, pork or chicken. Fresh blueberries with thyme, shallot and balsamic reduction sauce.
Wasabi Aioli Sauce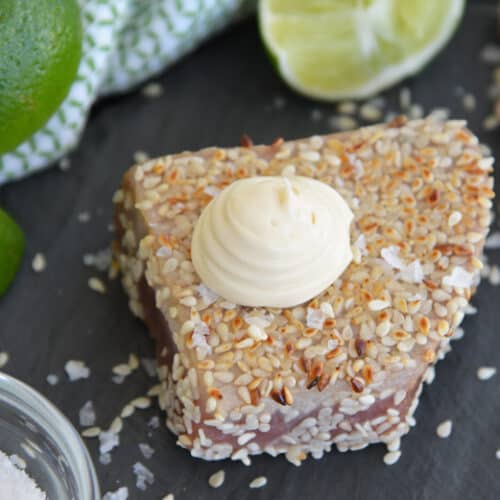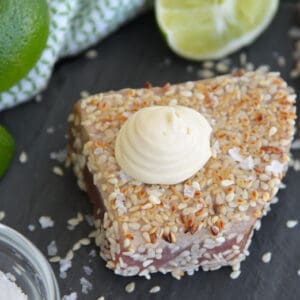 With only 3 simple ingredients, you can make this EASY Wasabi Aioli! Great as a dipping sauce, a sandwich spread or even alongside sushi!
Mustard Aioli Sauce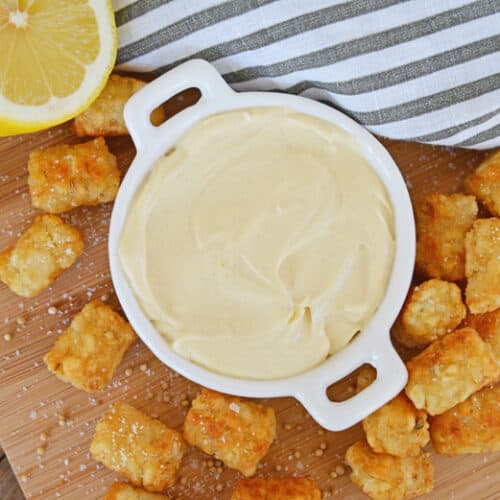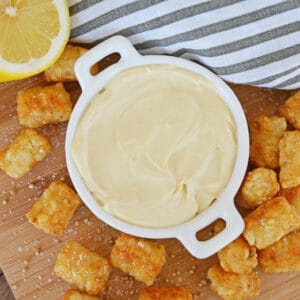 This zesty Mustard Aioli comes together in less than 5 minutes and is the perfect dipping sauce and sandwich topper for any meal or BBQ.
CONNECT WITH SAVORY EXPERIMENTS!

Be sure to follow me on social media, so you never miss a post!

Facebook | Twitter | Youtube
Pinterest | Instagram
Get our FREE 8 Day E-Course on How to Be a Better Home Cook. Sign up HERE!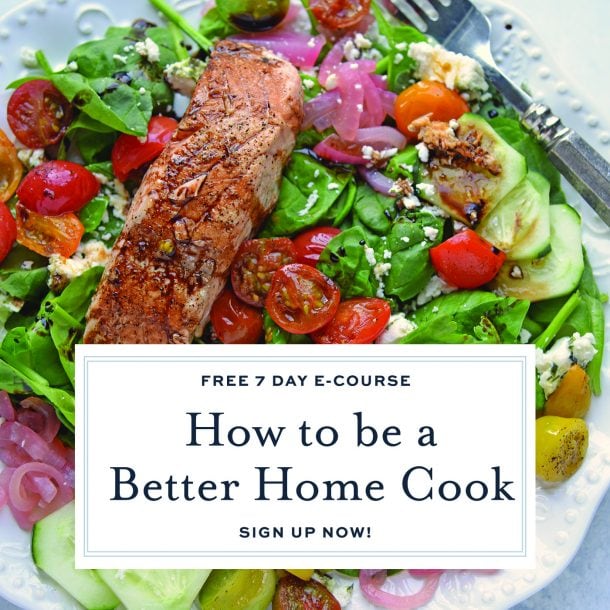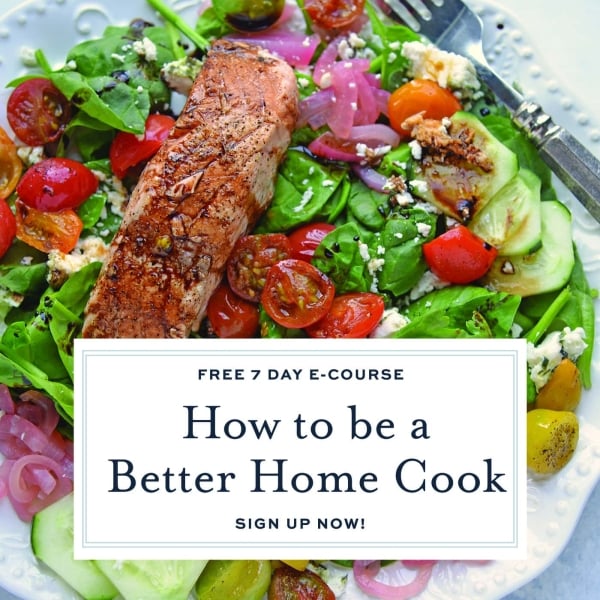 How to Make Clarified Butter
Have you ever wondered how to make clarified butter, also known as liquid gold in my house? The process is relatively easy and perfect for making sauces and gravies or to use on seafood.
Instructions
Place butter in a medium, heavy bottom saucepan. Heat over medium heat. Do not stir.

Allow butter to melt, moving to low heat if it starts to brown or smell nutty. Soon a white foam will develop on the top. Tilt saucepan to the side and carefully spoon white foam off the top. You might have to repeat this process several times until you get it all removed.

For most, this is good, but if you want to get really serious, run your clarified butter through a cheesecloth to get the rest of the milk solids. Discards any browned bits at the bottom of the pan.

Use in a recipe or store for later.

If you've tried this recipe, come back and let us know how it was!
Nutrition
Calories:
3255
kcal
|
Protein:
3
g
|
Fat:
368
g
|
Saturated Fat:
233
g
|
Cholesterol:
976
mg
|
Sodium:
49
mg
|
Potassium:
108
mg
|
Vitamin A:
11345
IU
|
Calcium:
109
mg