Other than the turkey (maybe stuffing) there is nothing more iconic to a Thanksgiving spread than turkey gravy. It's a requirement, like trying to serve bread without butter.
Turkey Gravy From Drippings
The only big questions is do you make turkey gravy with drippings or turkey gravy without drippings.
For my easy turkey gravy recipe, you can make it either way and BOTH will be delicious and rave-worthy. Yes, I just made that word up…
Gravy from Scratch
There are a couple of aspects and questions that come up when making any type of gravy at home. Let's address those first and then get into the machancies of how to make turkey gravy specifically.
I know this post is long, but I promise you, ALL of the information is useful and not just a boring story about my family.
How to Fix Lumpy Gravy
The first, is undoubtedly, the issue of lumpy gravy. Lumpy gravy is usually the result of trying to thicken the sauce and not doing it properly.
The unfortunate issue is that after you lump it it, no amount of whisking is going to make it smooth. Those lumps are there to stay. There are only two ways to fix the problem.
Three, if you count magic, but that never works for me (attempt at gravy humor…).
ONE. The first is to remove the lumps by pouring the gravy through a fine mesh sieve or small holed colander.
If you only have a large holed colander, line it with cheesecloth. You will lose a little gravy absorbing into the cheesecloth though.
TWO. The second is to use an immersion blender or transfer the whole mixture to a stand blender (not a stand mixer, an actual BLENDER) and give a nice whirl.
But you can prevent lumps pretty easily. The basic elements to thicken gravy are flour, cornstarch or arrowroot. Any of these three needs to be mixed with a small amount of water before being added to the larger batch of gravy. Flour is usually added before in the form of a roux.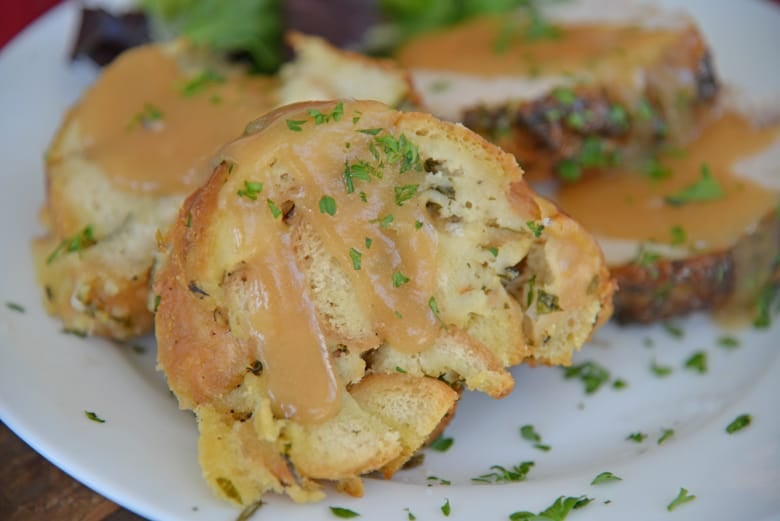 Other lumps sometimes come from pieces of food or seasoning, but those are the good kind of lumps. You can smooth those with an immersion blender, if desired.
In review, how to remove lumps from gravy:
Pour gravy through a fine mesh sieve or small holed colander.
Use an immersion blender to smooth them out.
How to Fix Salty Gravy
The next issue is that gravy is too salty. Generally this happens because the cook has seasoned the gravy too early in the cooking process and the other ingredients already carried a lot of salty flavor.
Drippings and broth, stock or bullion are all going to carry a certain amount of their own saltiness. Until it is all combined, you won't know how much, if any, salt is needed.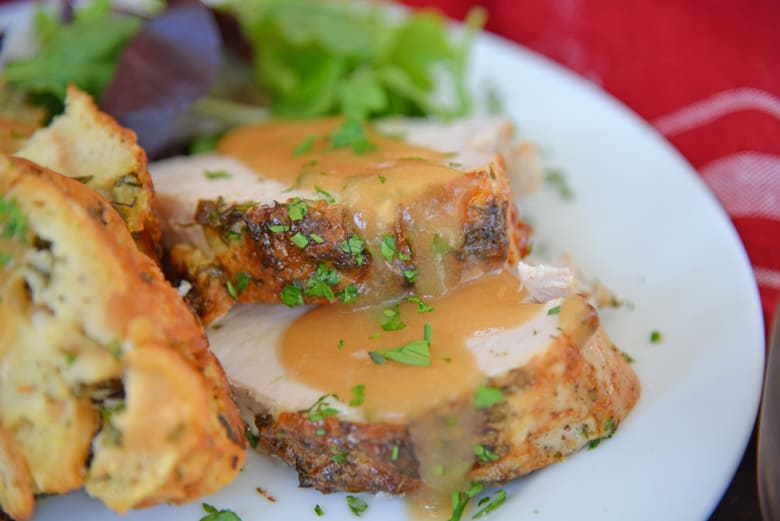 So how do you reduce saltiness in gravy? There are a few techniques and the first one might surprise you!
ONE. It is potatoes! Chop up a potato and add it to your gravy. It will absorb the salt in about 15 minutes.
Fish out the potato chunks using a slotted spoon or run it through a colander. Although I haven't tried this technique, it is touted by Better Homes & Gardens, so I am guessing it works!
TWO. The second is to counterbalance salt with sugar and pepper. Both will help balance the flavor profile. Start with just a teaspoon of sugar and quick pinch of pepper, stir well and taste. Add more as needed.
THREE. The last way to reduce salt in gravy is all about ratios. You can dilute the gravy by adding more liquid and a tablespoon of butter.
You might also end up with WAY more gravy than you need, but I supposed that is better than not having gravy at all.
Add 1 cup of turkey or vegetable broth )or just plain water if the stock was what was contributing to the saltiness to begin with) and 1 tablespoon UNSALTED butter. Salted butter will just add to the saltiness.
In review, how to reduce saltiness in gravy:
Add potato chunks to absorb salt. Cook for 15 minutes, then remove potato.
Counterbalance with sugar and/or ground black pepper.
Dilute your mixture with additional turkey stock, water and unsalted butter.
How to Make Turkey Gravy
Now onto why you came here in the first place… how to make homemade turkey gravy! Most gravies are relatively easy and turkey gravy is no exception.
The basics are a liquid, a thicken agent and seasonings. All of these can be achieved from different things and used to make your own custom gravy recipe.
Liquid
The liquid is generally turkey stock, but you can also use vegetable stock, chicken broth (even if it is for turkey) or just plain water. Make your own or buy store bought stock.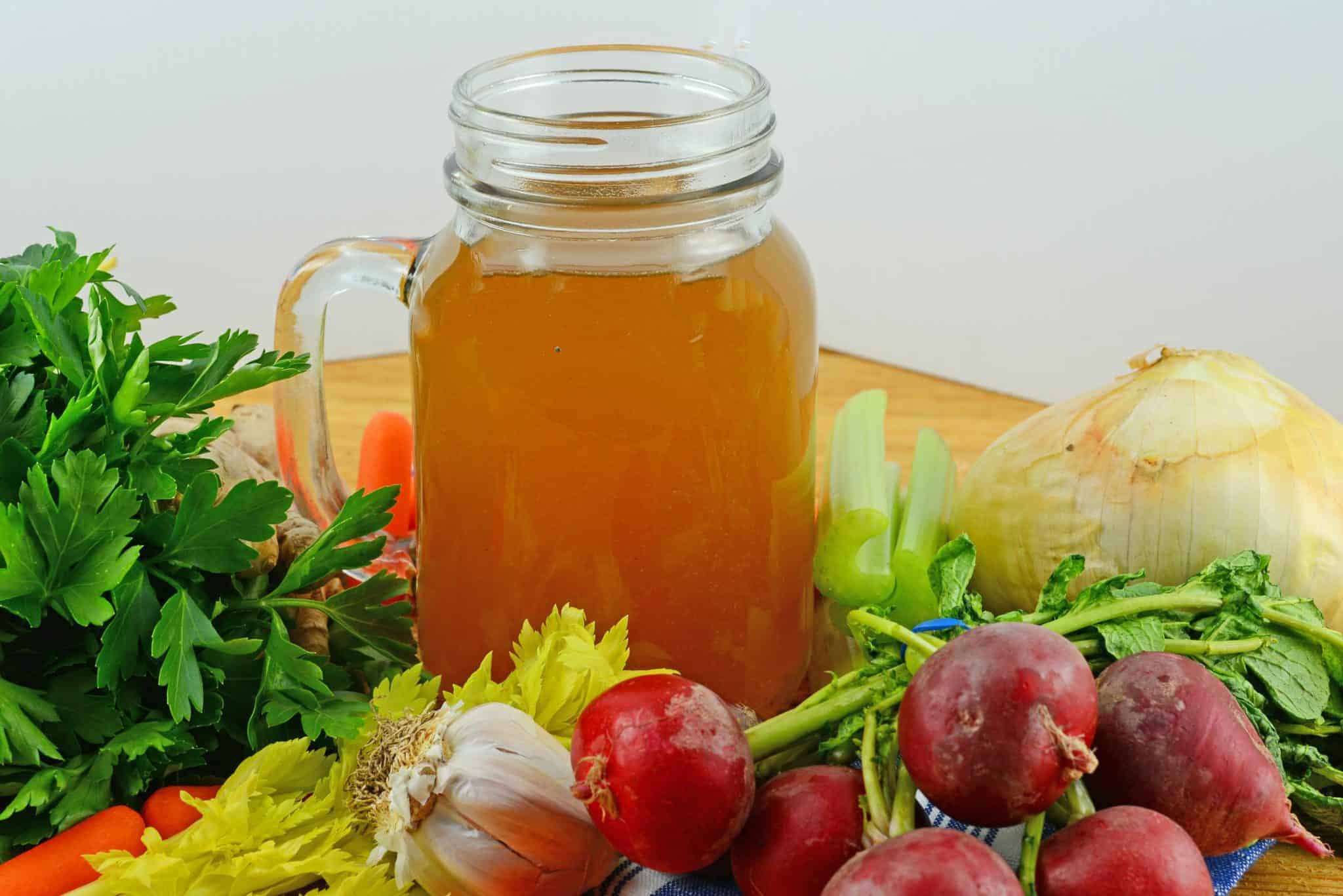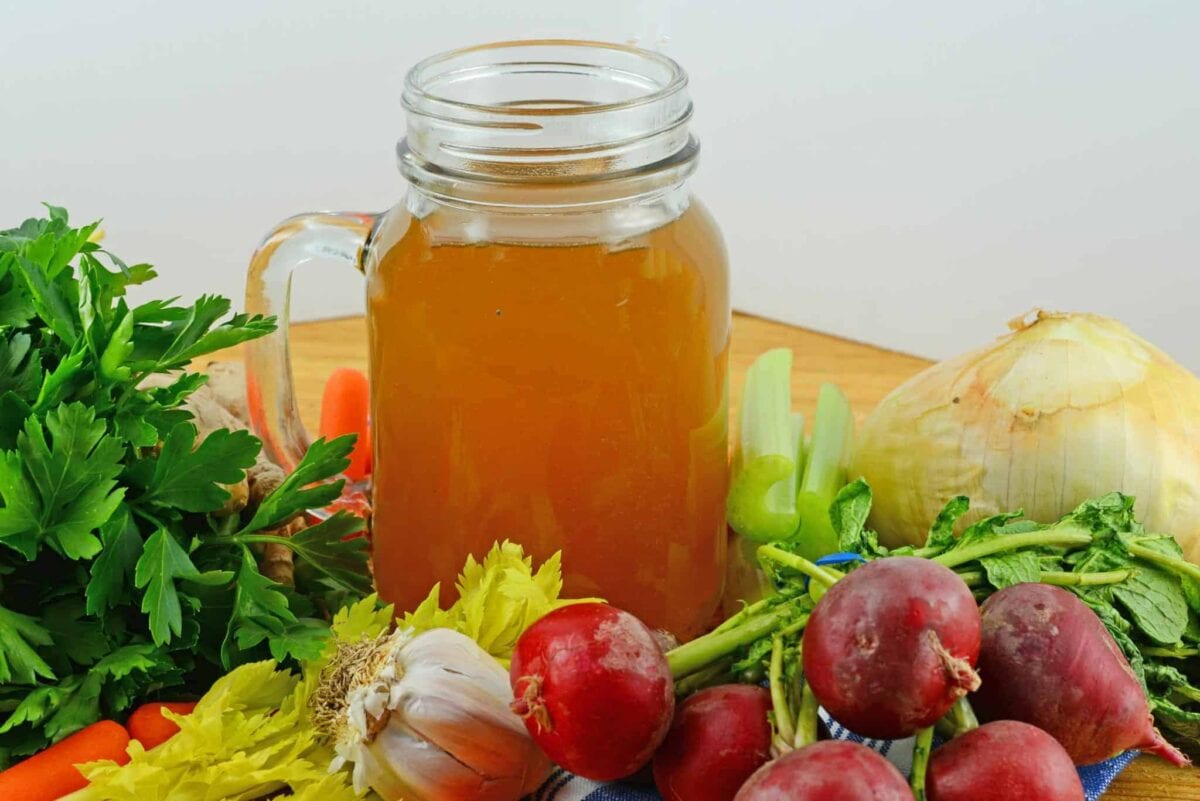 You can buy it in liquid form or as a bullion. Make sure you taste it before adding it to the pan so you can get a sense of the flavor intensity and salt.
Roux
The next is a thickening agent, which also ends up being the thorn in the side of most cooks. Many gravies are thickened using a roux which is equal parts fat to flour or sometimes equal parts liquid to flour.
There are 3 types of roux: white, blond and brown, depending on how long they have been browning. A brown roux has intense flavor and smells like popcorn.

Roux is the base for many sauces in different types of cuisine, but best known in French and Creole.
Roux fats for gravy are typically turkey drippings, butter or oil. I prefer using unsalted butter. The drippings and stock will have a good amount of salt, so I try to reduce it in other areas and then correct seasoning at the end of cooking.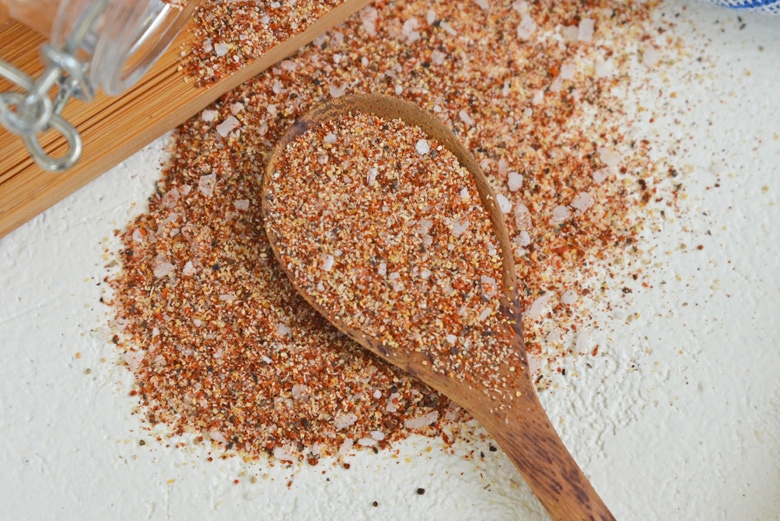 Here are some things to know about making a roux gravy:
The standard roux ratio is equal parts fat to flour. Small batches only need a tablespoon, larger might need up to three.
Cook and whisk the roux until it smells nutty or like popcorn, also known as a brown roux. It will be mealy and cakey.
You can thin out a thick gravy, but it's harder to thicken a thin gravy. In other words, start with less liquid than you think you need and add until you get the correct thickness.
Roux gravies thicken as they cool, check the consistency before serving to make sure you don't need a touch of water before sending it to the table!
Seasonings
Lastly, the seasonings. The best way to season gravy is by using drippings from the dish you'll be serving it over, but that isn't always possible.
It is possible to make turkey gravy without drippings, you'll just need to add your own seasoning. I like to use my Turkey Rub, Homemade Seasoned Salt or Poultry Seasoning.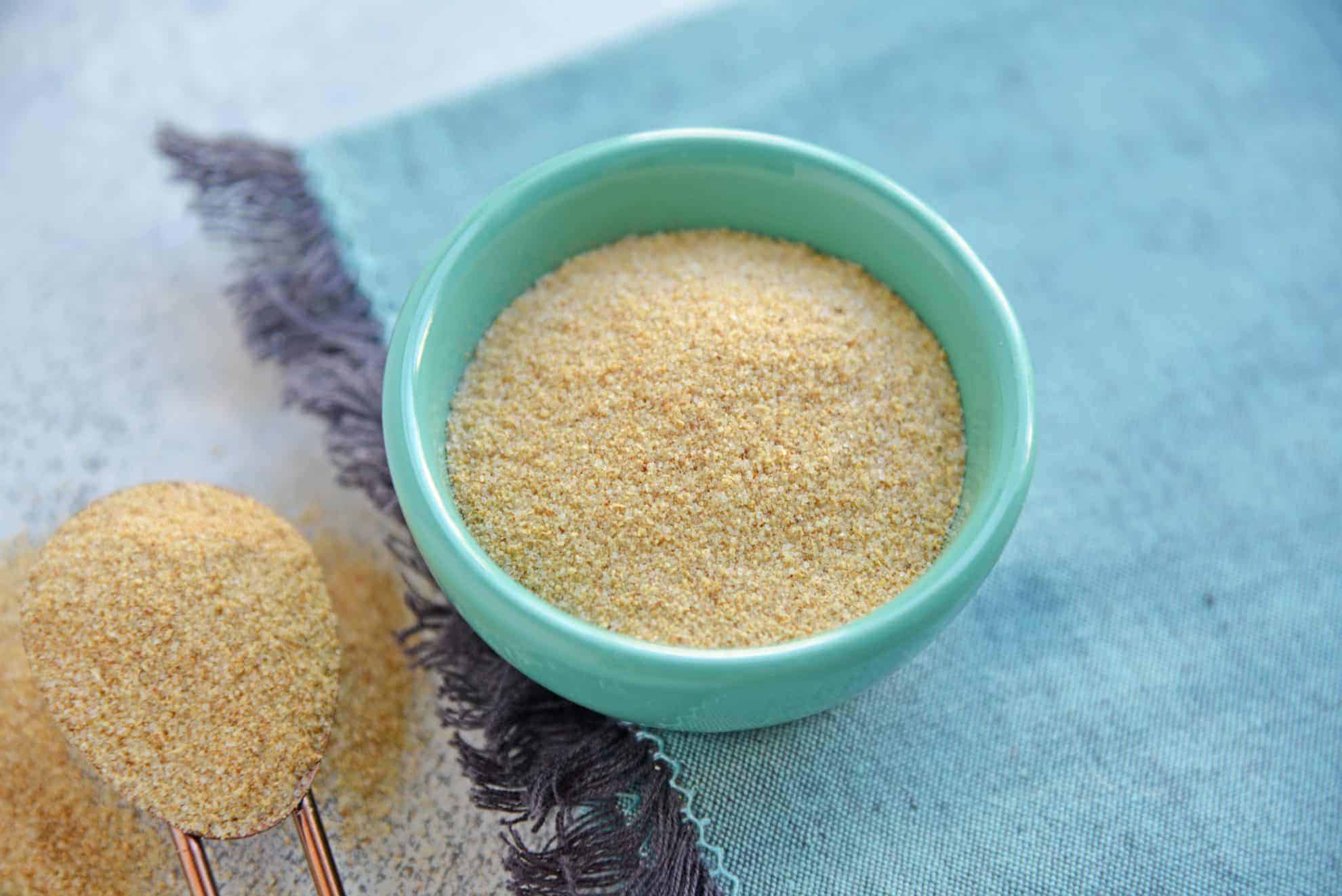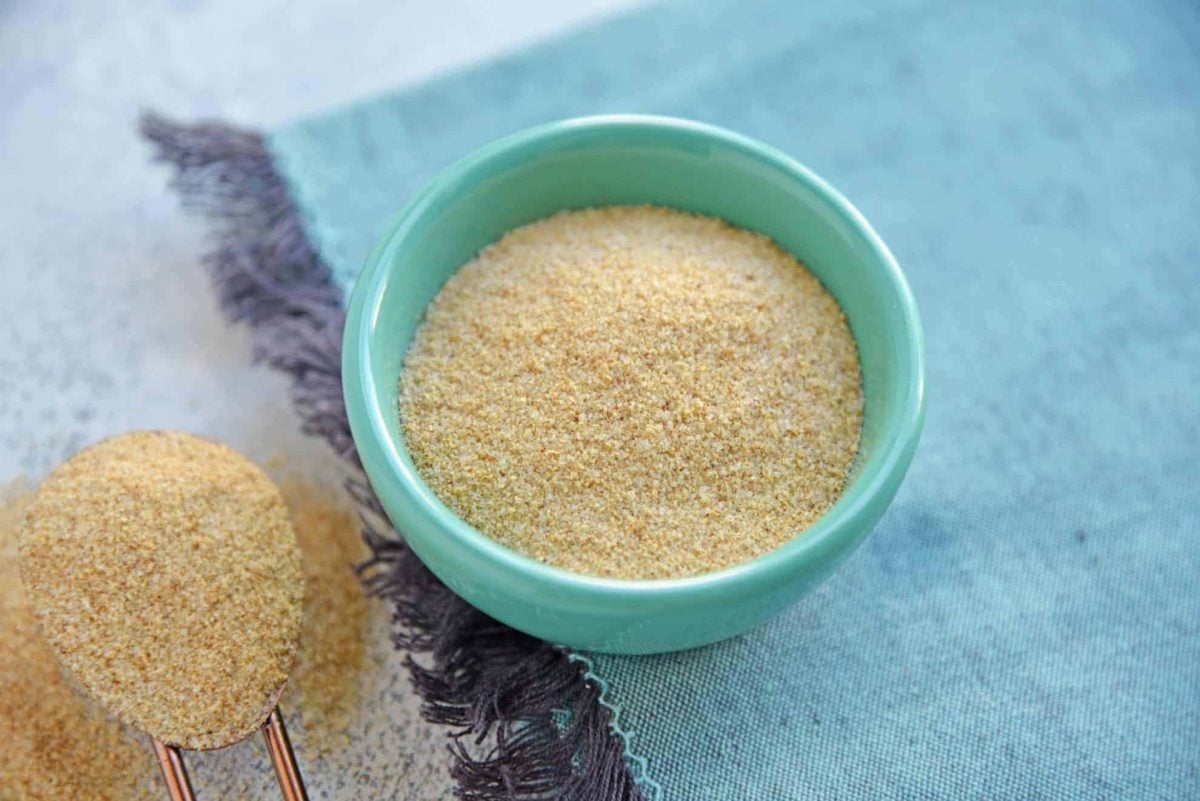 You can even add fresh herbs and spices to your gravy using drippings to intensify fresh, earthy flavors. Add them, allow them to simmer and then fish them out before serving.
Make an herb bouquet to keep them all together and make removing them easier. Ball your desired spices and herbs in a piece of cheesecloth.
Tie it at the top with cooking twine and add the whole thing to your gravy to seasoning. Pull it out when you feel it has reached the desired level of flavor!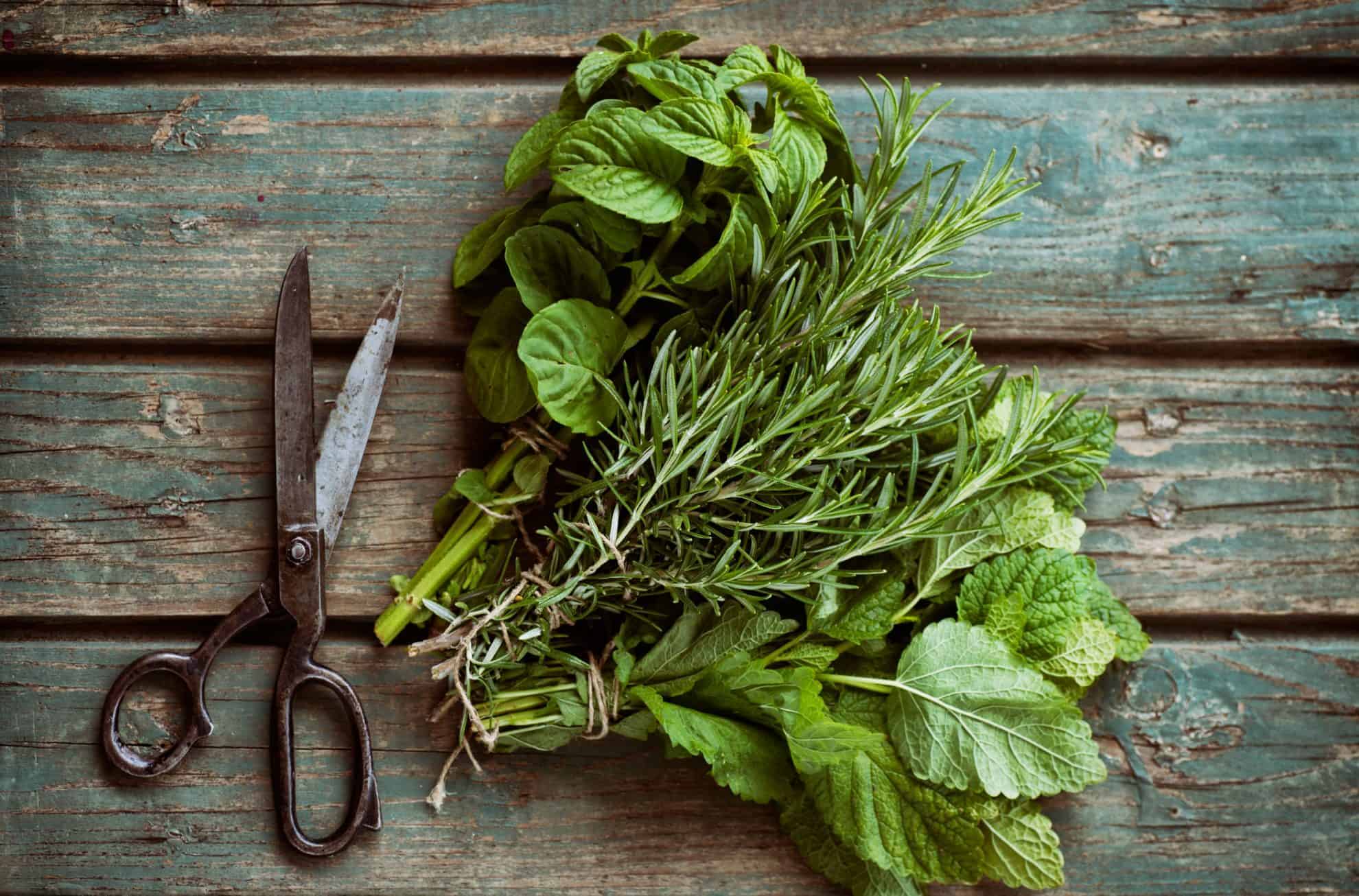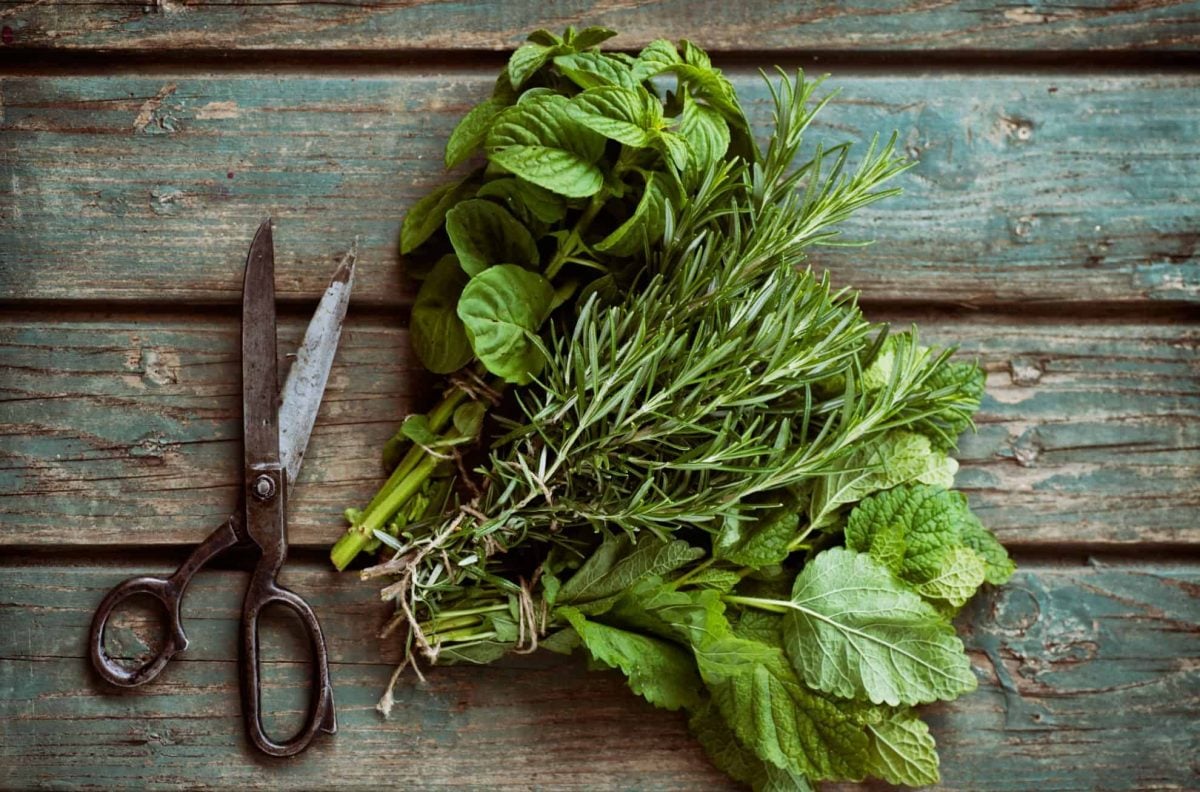 My favorite herbs, spices and flavors to add to gravy are:
Sage
Thyme
Rosemary
Whole Anise
Nutmeg
Cardamom Pods
Allspice berries
Sherry
White Wine
Red Wine
Giblets
Onion
Garlic
Apples
Apple juice
Orange juice
Cream or Half & Half
How to make turkey gravy with drippings:
The base is the same for both turkey gravy recipes, but the way you season the gravy is different and some will be a matter of preference.
Melt butter, whisk with flour until a paste forms. Continue to whisk until roux starts to brown and become fragrant. Slowly add broth and drippings while whisking vigorously.
Continue to whisk until fully heated. Taste test for seasoning. Add Kosher salt sparingly until desired taste is achieved.
Add other seasonings, if desired and continue to heat for 5-15 minutes.
How to make turkey gravy without drippings:
Melt butter, whisk with flour until a paste forms. Continue to whisk until roux starts to brown and become fragrant. Slowly add broth while whisking vigorously.
Add a teaspoon of turkey rub or other seasoning blend. Start small and add more as needed.
It is easier to add more flavor than to dilute it later. Stir constantly until fully heated and desired consistency. Add other seasonings, if desired and continue to heat for 5-15 minutes. Gravy should easily coat the back of a wooden spoon.
Taste test for seasoning. Add Kosher salt sparingly until desired taste is achieved.
Questions you might have about how to make turkey gravy:
What are giblets? When you buy a whole turkey, you will find the neck, heart, liver, and gizzards from the bird stored inside its cavity in a little pag. It's that little pouch that most folks throw away.
Giblets can be finely chopped and used in your stuffing/dressing recipes or to season your gravy. You can leave them as small pieces for texture or use an immersion blender to smooth them out.
What are pan drippings? Sometimes I forget to start with the basics. Drippings is the collective term for what is left in the roasting pan after cooking your turkey, what has "dripped" off.
This is usually a combination of fats, juices and seasoning. As you can imagine, this is like a flavor bomb! A little goes a long way.
Can you freeze gravy? Sure! It might defrost a little thick, but thin it out with water, stock or wine and it'll be just fine.
What is the best way to reheat gravy? In a saucepan over medium-low heat. Gravy will most likely thicken, so add a small amount of water, stock or wine to thin it out.
What if I don't want to use flour? If you want to make gravy without using a roux, you'd melt the butter, you'll still want it for flavor, add broth, drippings and seasonings.
Then whisk 1 tablespoon cornstarch or arrowroot with a small amount of water or milk. Whisk until smooth, then add into the gravy to thicken.
It might take a few minutes and will continue to thicken as it cools. Add more if needed, but go slow.
Can I make turkey gravy in a slow cooker? While there are many recipes that are easily adapted to a slow cooker, this isn't one of them. You are better off with a good old fashioned saucepan.
Here are some recipes that pair with with turkey gravy:
CONNECT WITH SAVORY EXPERIMENTS!

Be sure to follow me on social media, so you never miss a post!

Facebook | Twitter | Youtube
Pinterest | Instagram

Get our FREE 8 Day E-Course on How to Be a Better Home Cook. Sign up HERE!
And if after ready ALL of that you are totally overwhelmed and don't want to make your own gravy, here is a quick recipe for dry gravy mix. It uses beef bouillon, but still taste amazing!