Last time I posted Rochester Garbage Plates, it was an ode to Nick Tahou on his birthday, the evil genius behind piling greasy foods on a plate, leaving behind a legacy and tradition for all Rochester, New York natives. The original garbage plate, if you will.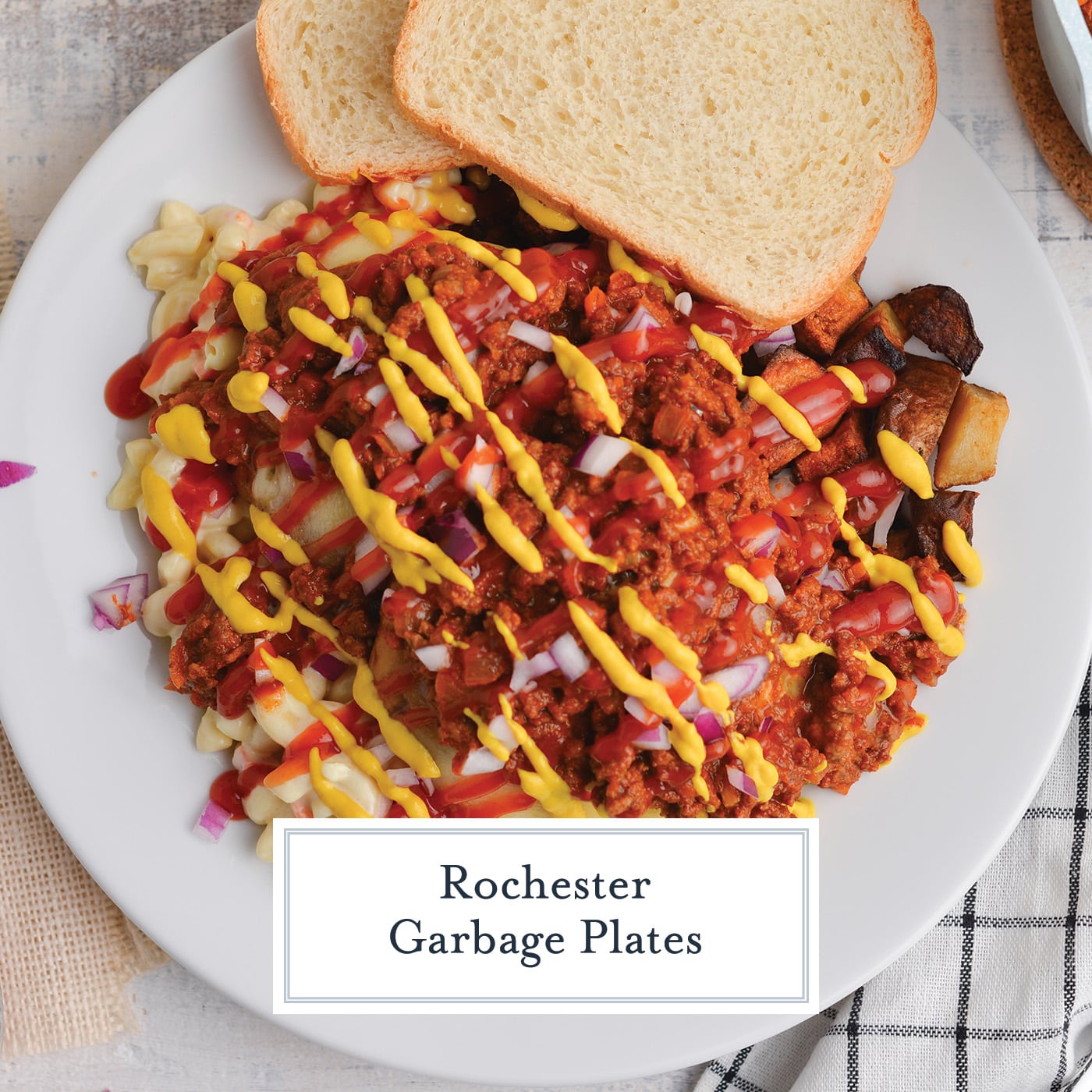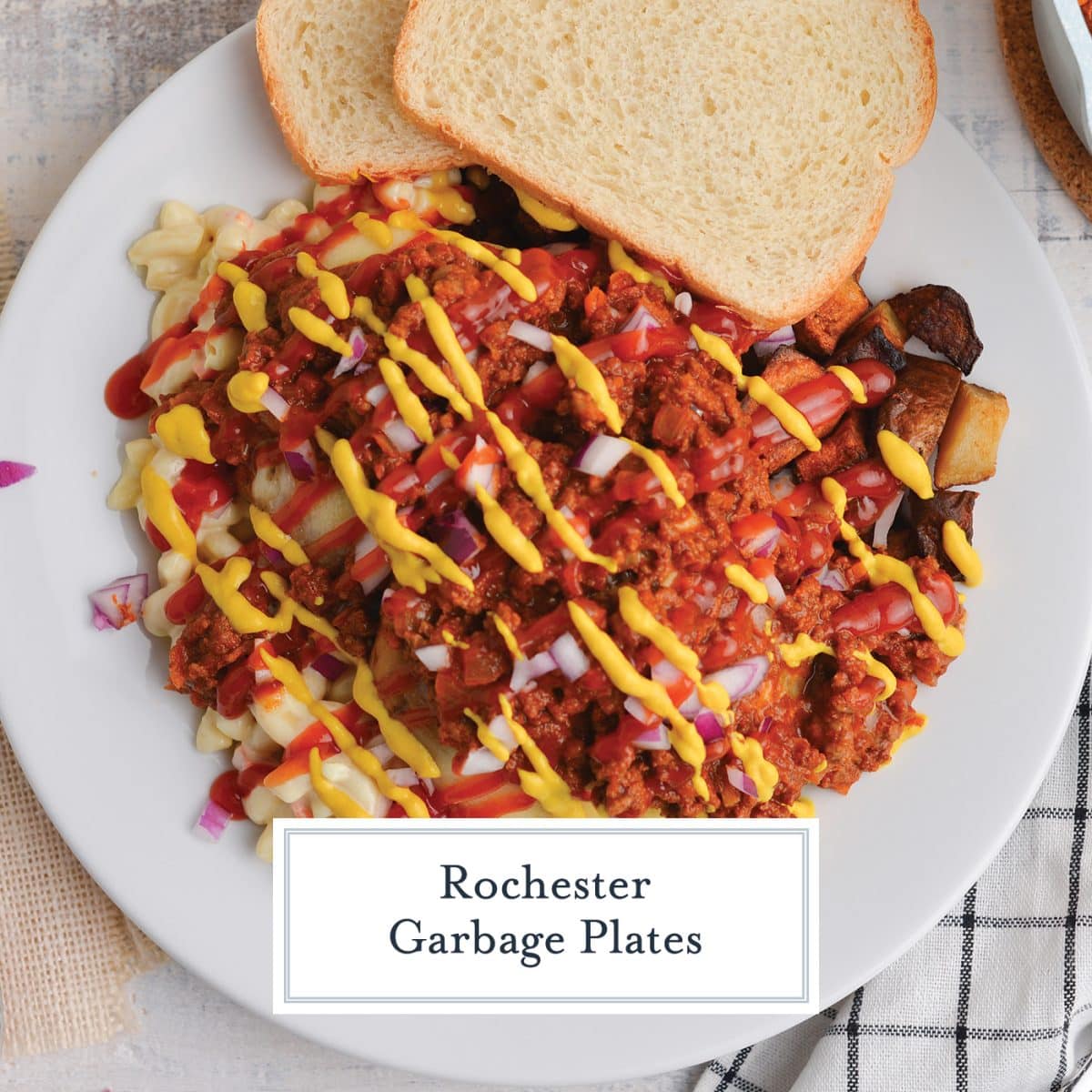 What is a garbage plate?
I know what you are thinking… "What in the world is a garbage plate?? I just see a pile of random food!"
A Garbage Plate is a loaded dish of crispy home fries, hot sauce, macaroni salad and cheeseburgers topped with raw onions, condiments and slices of white bread. Sometimes you'll see it with hot dogs (red hots) or even white veal hot dogs (white hots).
Ding, ding, ding- you got it! Garbage plates come in many varieties, but they are all comprised of three basic layers: the base, meat and toppings.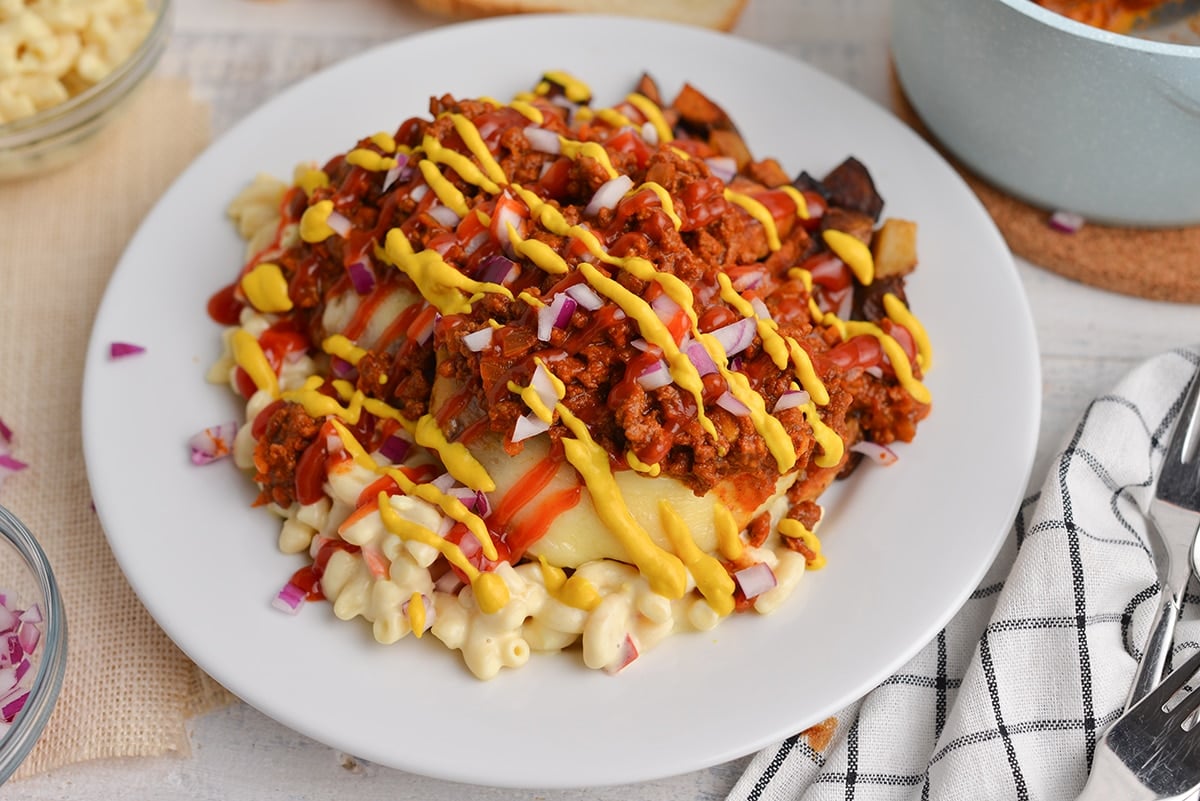 Where did the garbage plate originate?
Garbage plates hail from the Rochester area and the story goes that they were developed by hungry, and possibly really drunk, college students from the University of Rochester.
The just wanted a plate of food and basically had the workers at Nick Tahou Hots piled all the leftovers odds and ends onto a plate.
What is on a garbage plate?
The base is generally crispy home fries and sometimes French fries. I liked to make mine in giant cubes, but to each their own.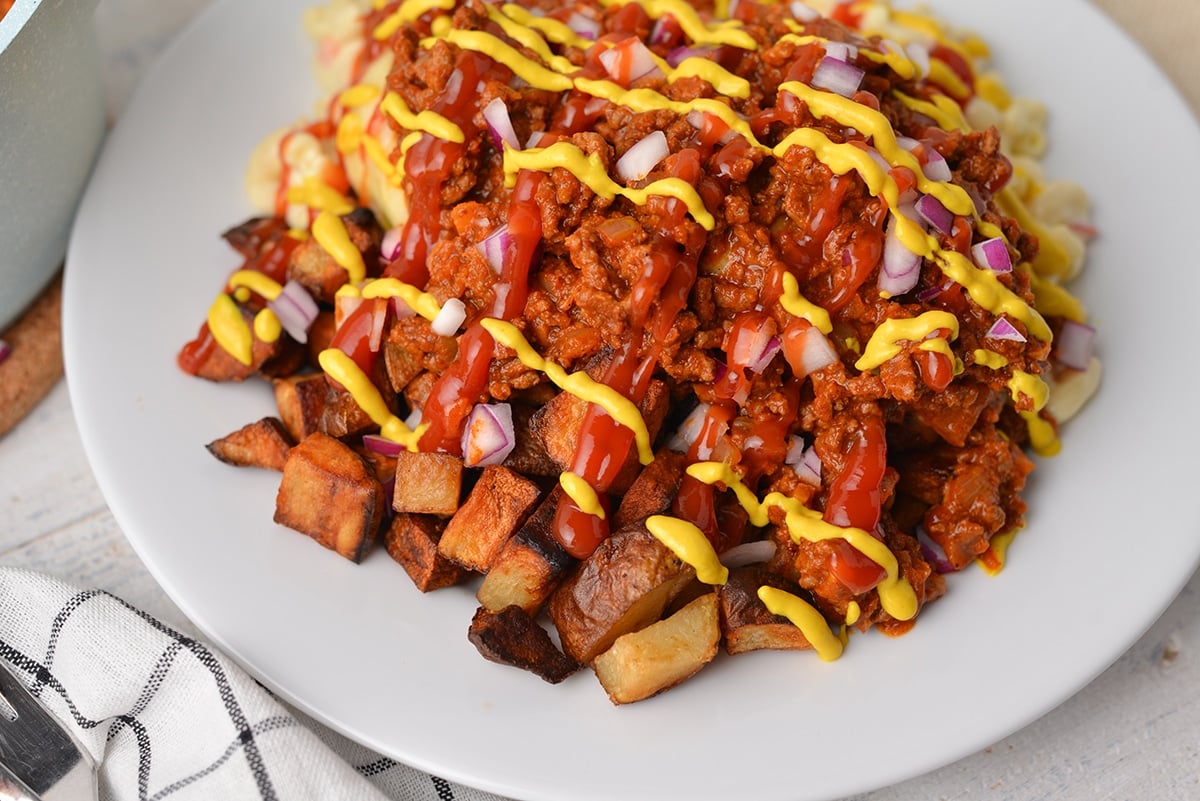 Next comes more carbs in the form of macaroni salad. For a garbage plate, a dry mac salad made a day ahead of time is best. All the other condiments will result in it being too saucy if your mac salad is a wet one.
But hey, if you are into that kind of thing, who am I to stop you?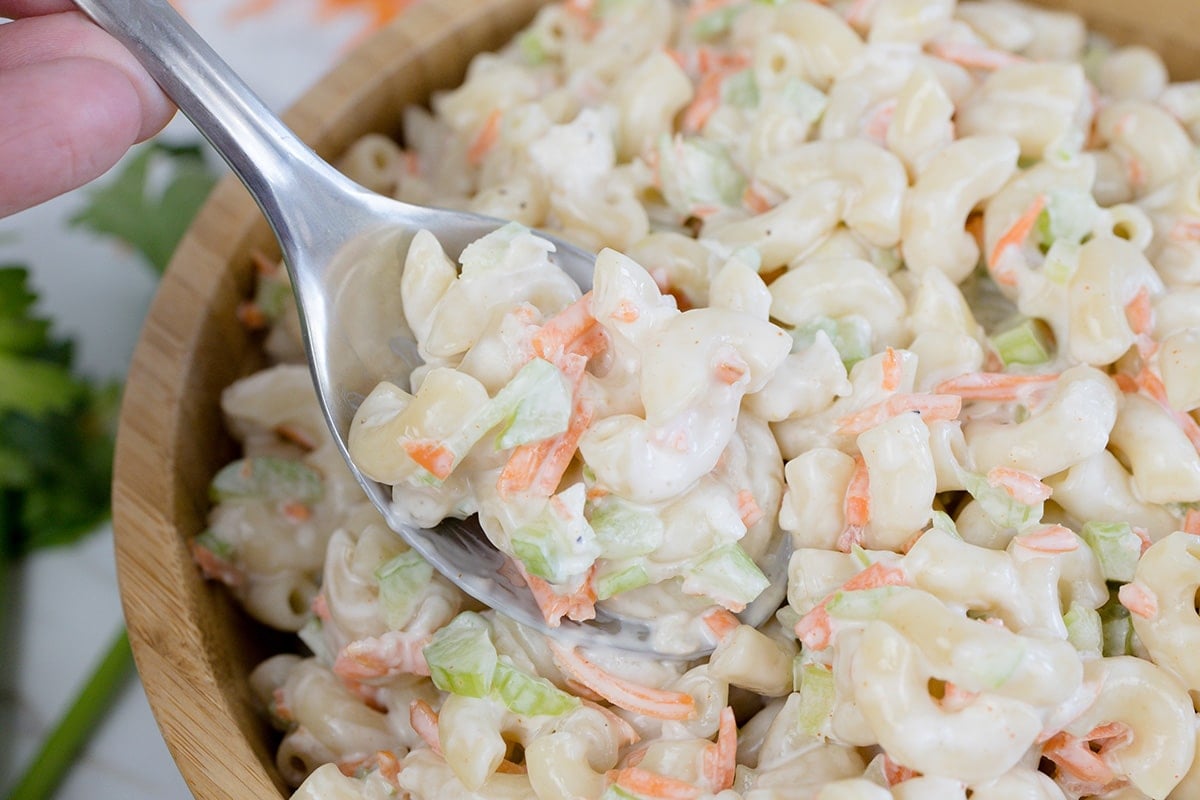 The one ingredient that never changes is what garbage plate goers call Rochester Hot Sauce. Not the usual Texas Pete, but instead beef simmered in onion, garlic, tomato sauce and spices to an almost chili-like consistency, but ironically not very spicy. Meat sauce.
Every "hots" store will have their own proprietary hot sauce, so there isn't one right way to make it.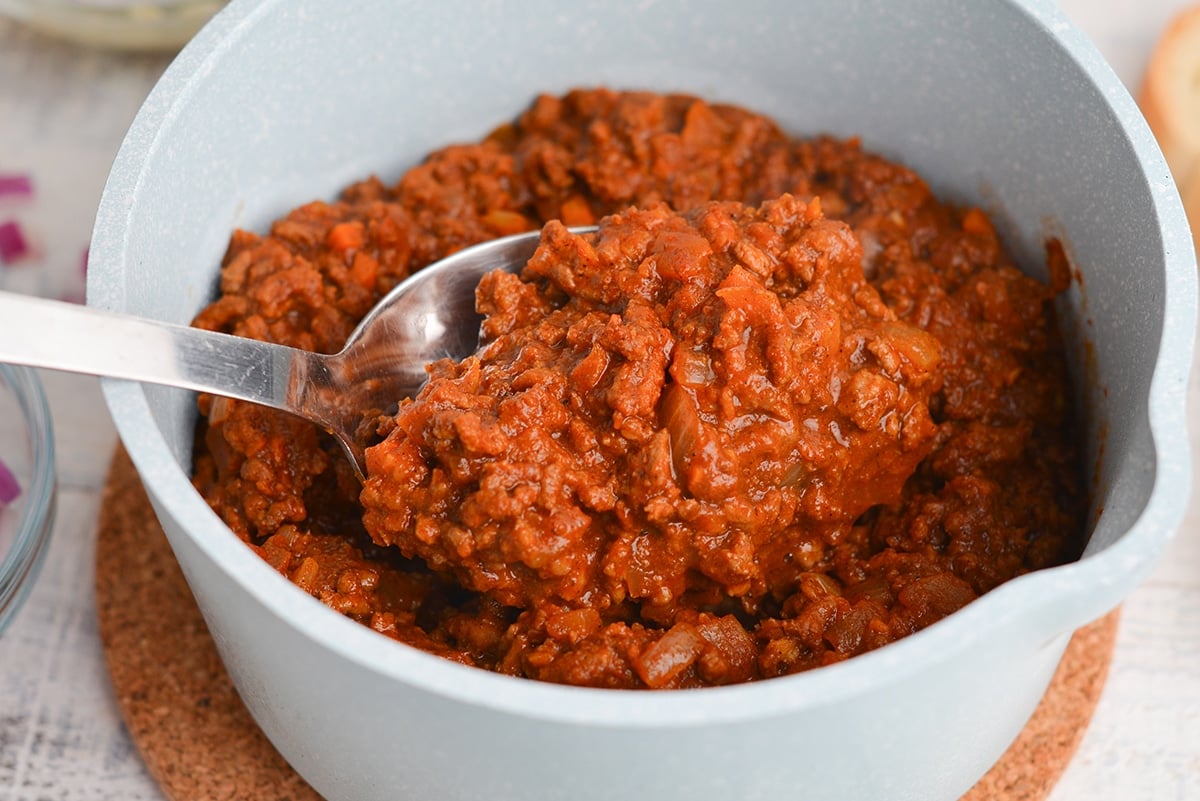 The base can consist of macaroni salad, baked beans, home fries or French fries. The meat layer can be just about any piece of meat, or non-meat, you can think of!
A traditional plate uses cheeseburgers or hamburgers, but you can also mix it up and get hot dogs, grilled cheese, fried fish, fried ham, steak, Italian sausage or fried chicken fingers.
Some people don't use any meat and that is okay too. This is a lot of food!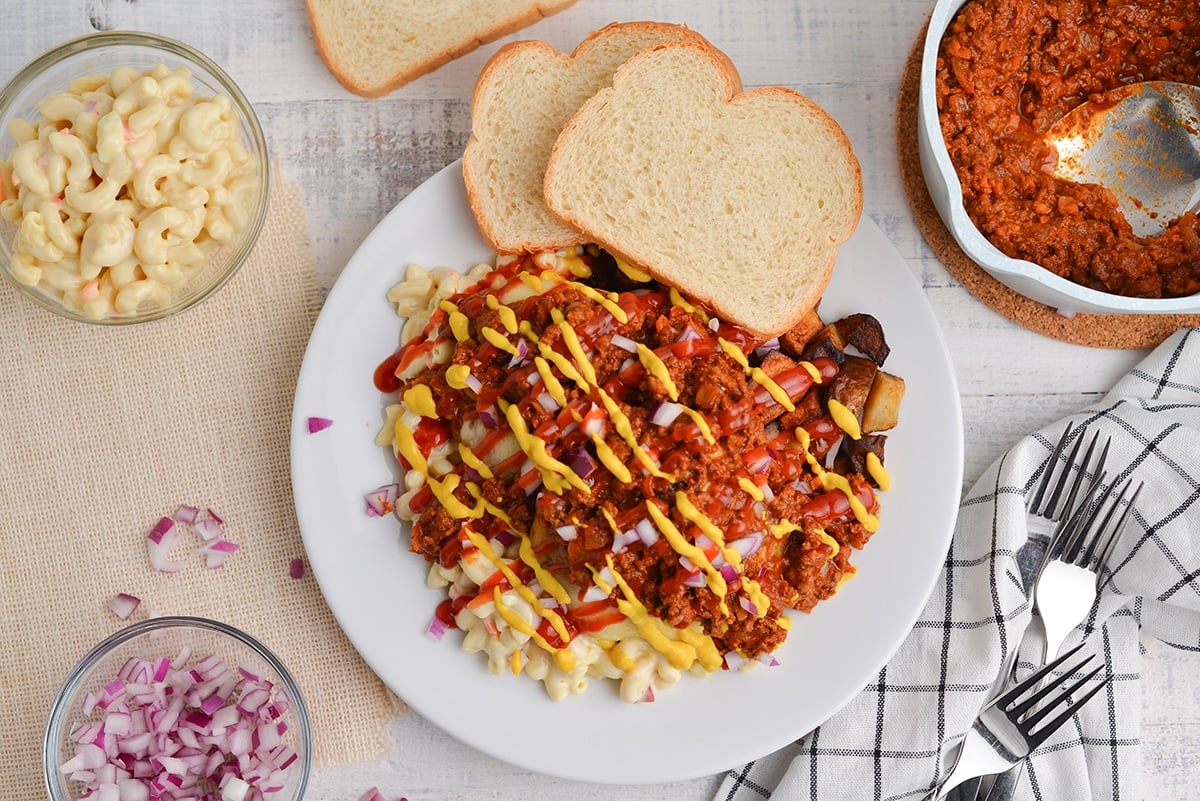 Toppings
The toppings range from:
Fried eggs
Extra cheese
Raw onion
Sauteed onion
Hot Sauce
All plates are served with a side of plain white bread (untoasted) with butter packets to mop up the extra sauce. The goal being to end up with a clean plate.
Not down for this long process, but want to try a plate? You can always purchase pre-made macaroni salad, canned mild chili and frozen home fries.
Another little fact, health.com has rated the Garbage Plate the fattiest food in the entire state of New York, so please consume in moderation!
Let's review the steps for eat a garbage plate at home:
Make the base of home fries or french fries.
Top with a cold macaroni salad.
Smother with Rochester style hot sauce.
Add your desired meat (or lack thereof).
Adorn with toppings of choice.
Place plain white bread on the side.
Eat like you've never eaten before!
Take a long nap.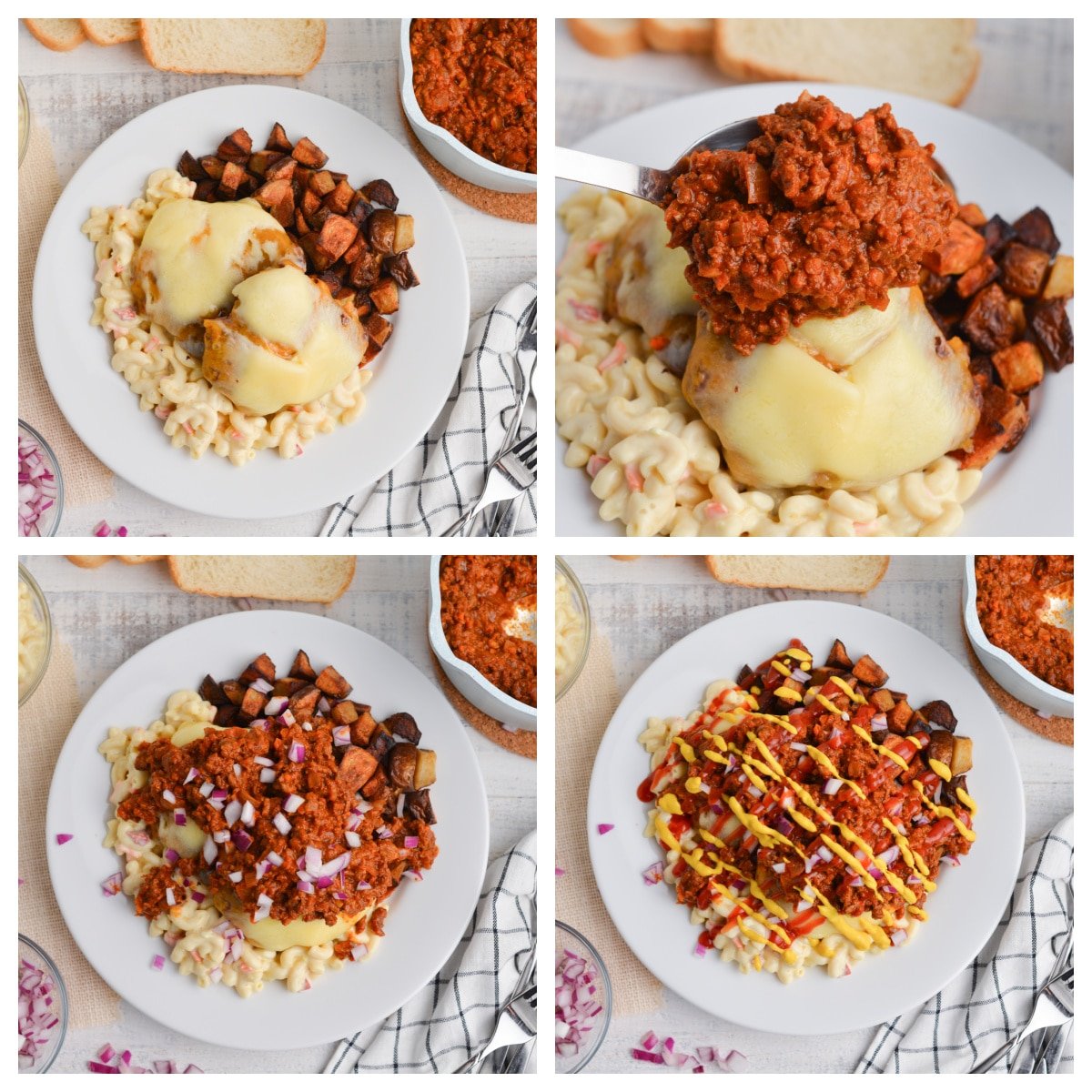 Storage & Reheating
Garbage plates are best enjoyed freshly made. You can make all of the elements ahead of time and then assemble, but you'll lose a bit of of the crunchies from the potatoes if you make them too early. That being said, most garbage plates are served in styrofoam containers that essentially steam the whole plate in transit, so this might be more authentic!
Store leftovers in an airtight container in the refrigerator for up to 3 days. They are best reheated in the oven on 300°F for about 10 minutes. You can certainly microwave them, but it will come with the usual woes of the microwave like soggy or rubbery food.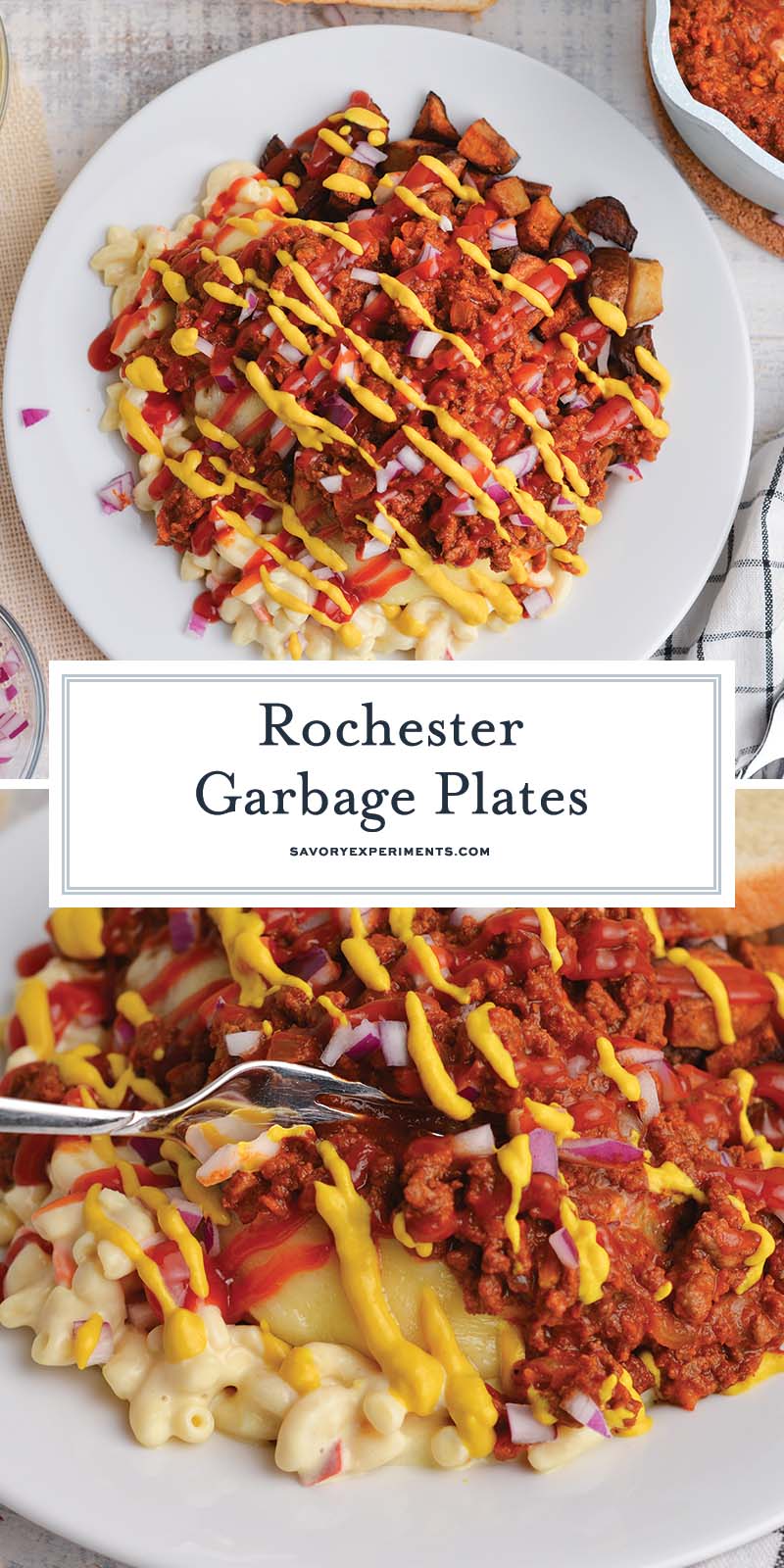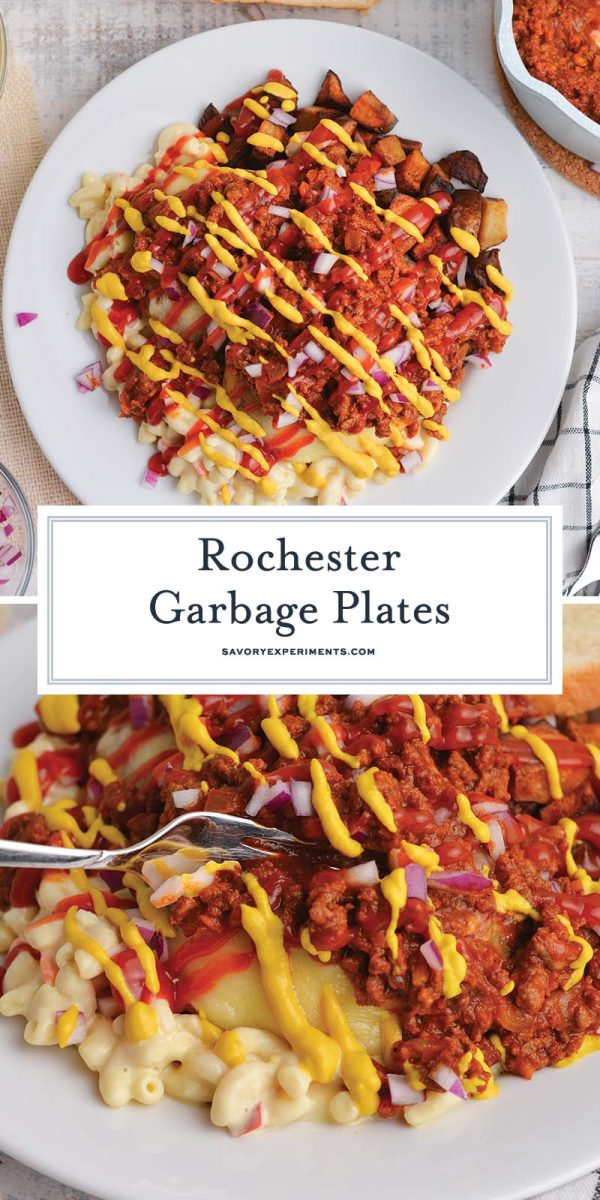 More Regional Dishes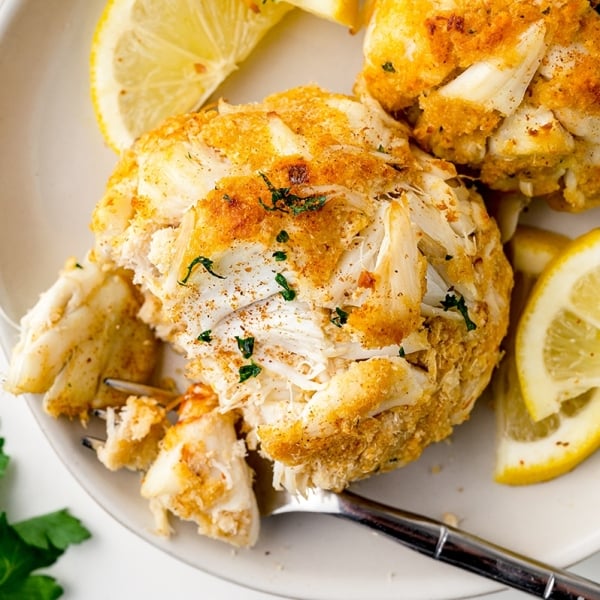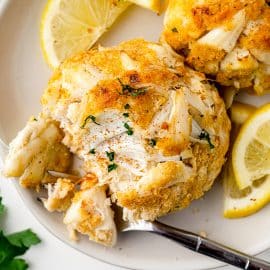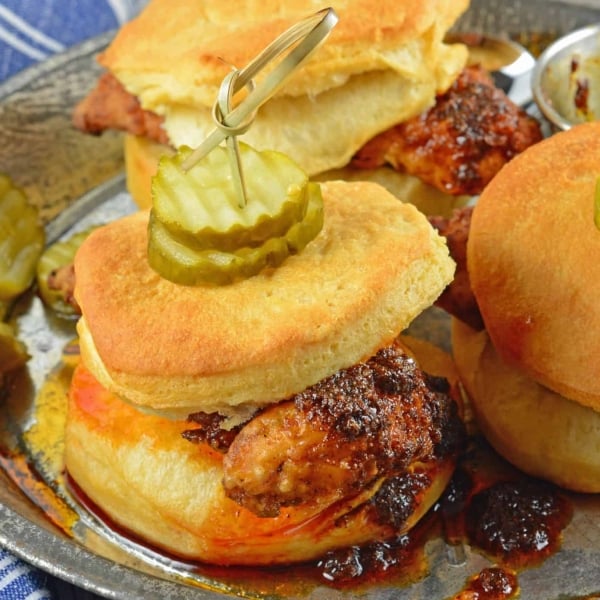 Nashville Hot Chicken Sliders
Nashville Hot Chicken Sliders are perfect as a dinner, snack or appetizer. Crispy fried chicken dredged in spicy hot sauce served on buttery buttermilk biscuits with sweet and spicy pickles.
See The Recipe!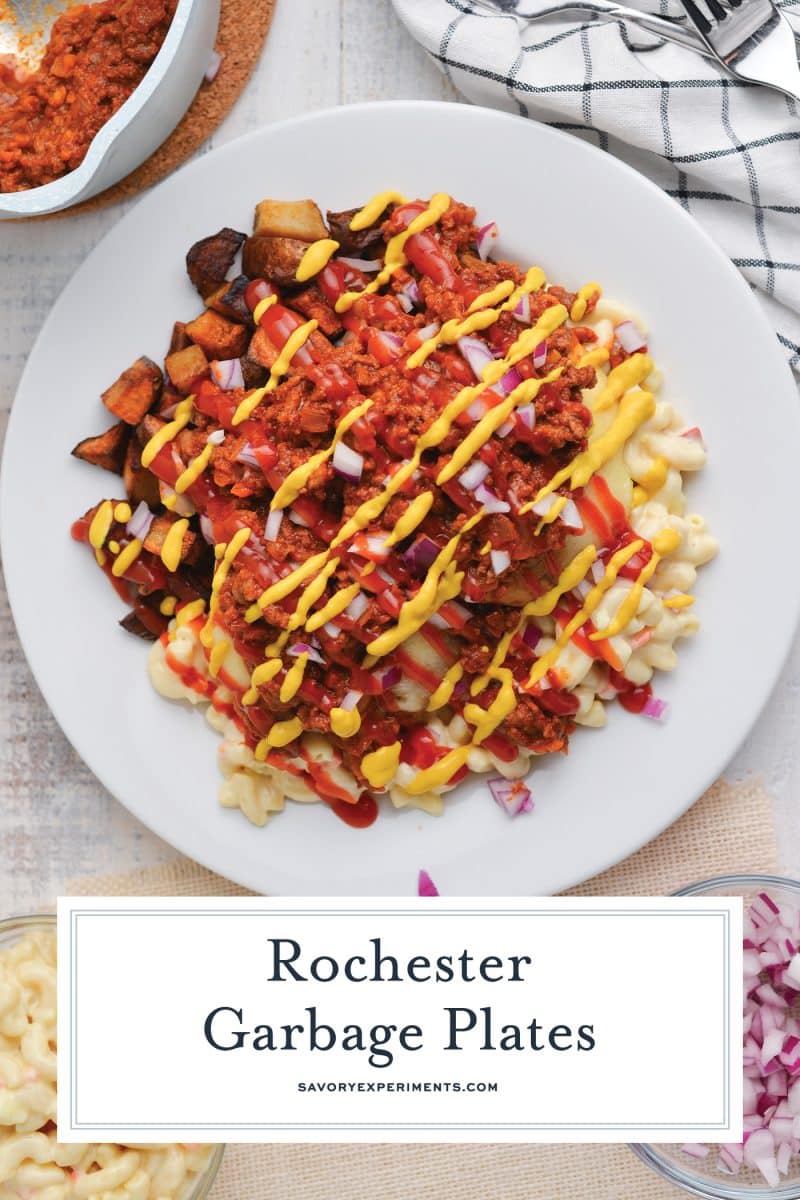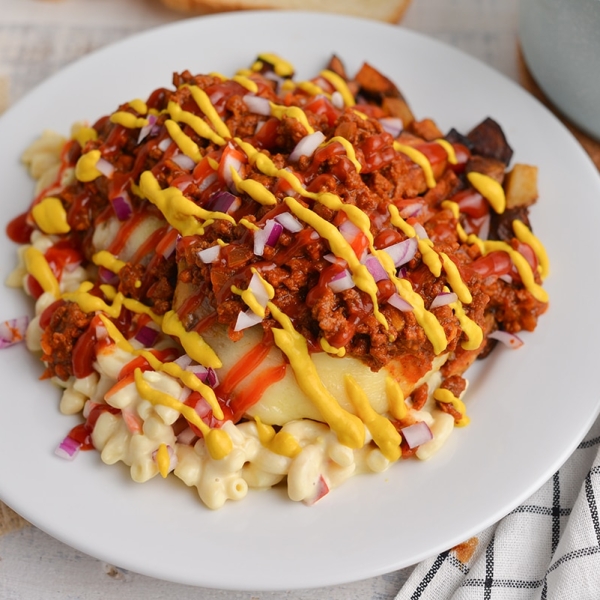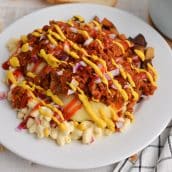 Rochester Garbage Plate Recipe
A Garbage Plate is a loaded dish of crispy home fries, hot sauce, macaroni salad and cheeseburgers topped with raw onions, condiments and slices of white bread.
Instructions
Fire up the grill to high heat. Grill each hamburger patty 5 minutes on each side for a medium burger. Top with cheese and allow to melt for 1 minute, remove.

Now you are ready to build your magnificent Rochester Style Garbage Plate! Take a large scoop of home fries, place on one side of the plate. Next, take a large scoop of macaroni salad and place on the other side of the plate. Top with 1-2 cheeseburgers, then raw onions and Rochester hot sauce. Finish with any desired condiments and serve with a slice of buttered bread. Enjoy your Rochester Style Garbage Plate!

If you've tried this recipe, come back and leave us a comment!
Nutrition
Calories:
2240
kcal
,
Carbohydrates:
130
g
,
Protein:
87
g
,
Fat:
94
g
,
Saturated Fat:
37
g
,
Cholesterol:
268
mg
,
Sodium:
1637
mg
,
Potassium:
1725
mg
,
Fiber:
8
g
,
Sugar:
6
g
,
Vitamin A:
395
IU
,
Vitamin C:
5.4
mg
,
Calcium:
641
mg
,
Iron:
11.8
mg