Are you looking for a sweet cornbread laced with honey and dotted with corn kernels? This easy cornbread stays moist while being cooked in the pressure cooker. Soon to become your new favorite!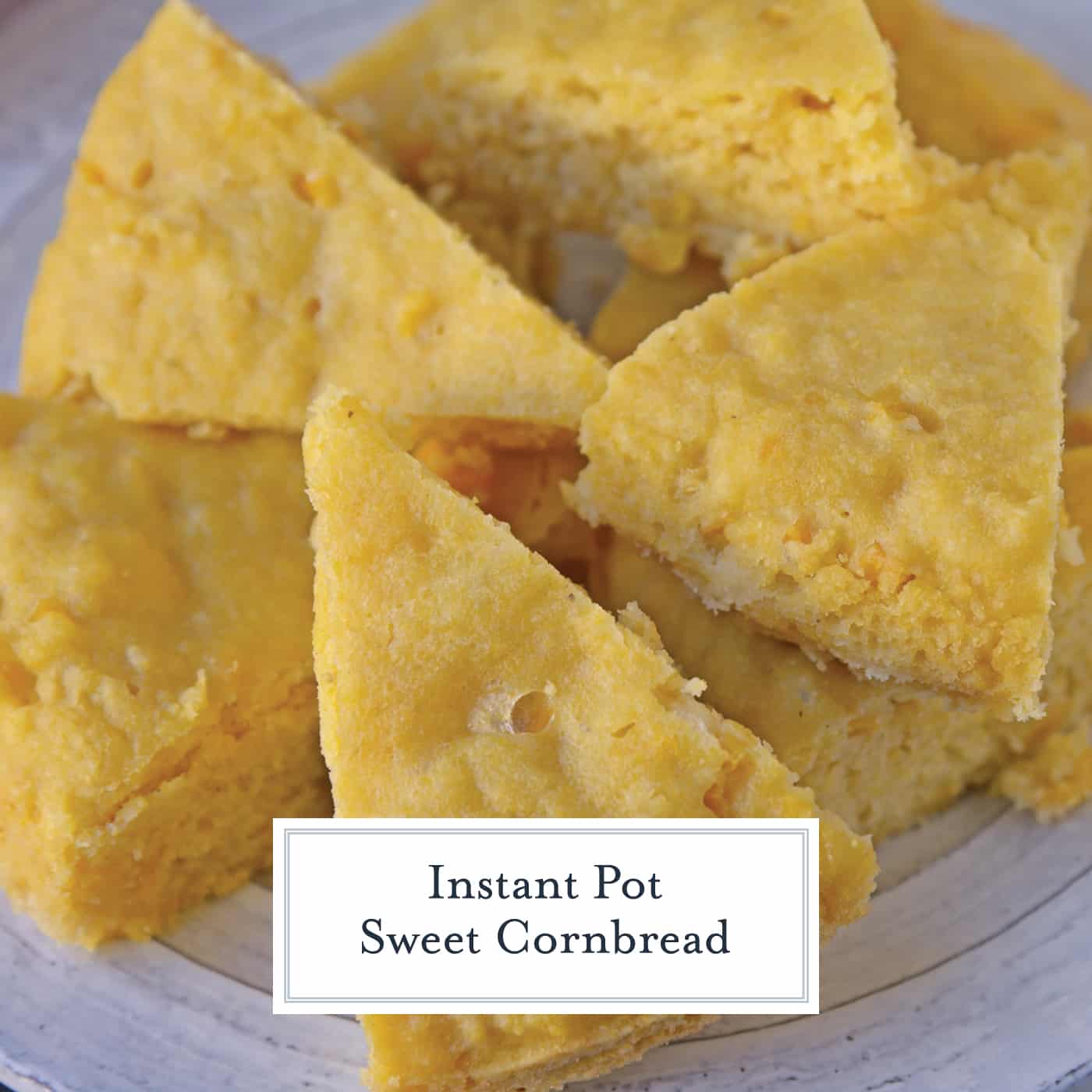 Instant Pot Sweet Cornbread is an easy cornbread recipe made with honey making it both sweet and moist. Made in the Instant Pot, it cooks in half the time!
Do you have one yet? You know what I am talking about… everyone is talking about it. The Instant Pot
, of course!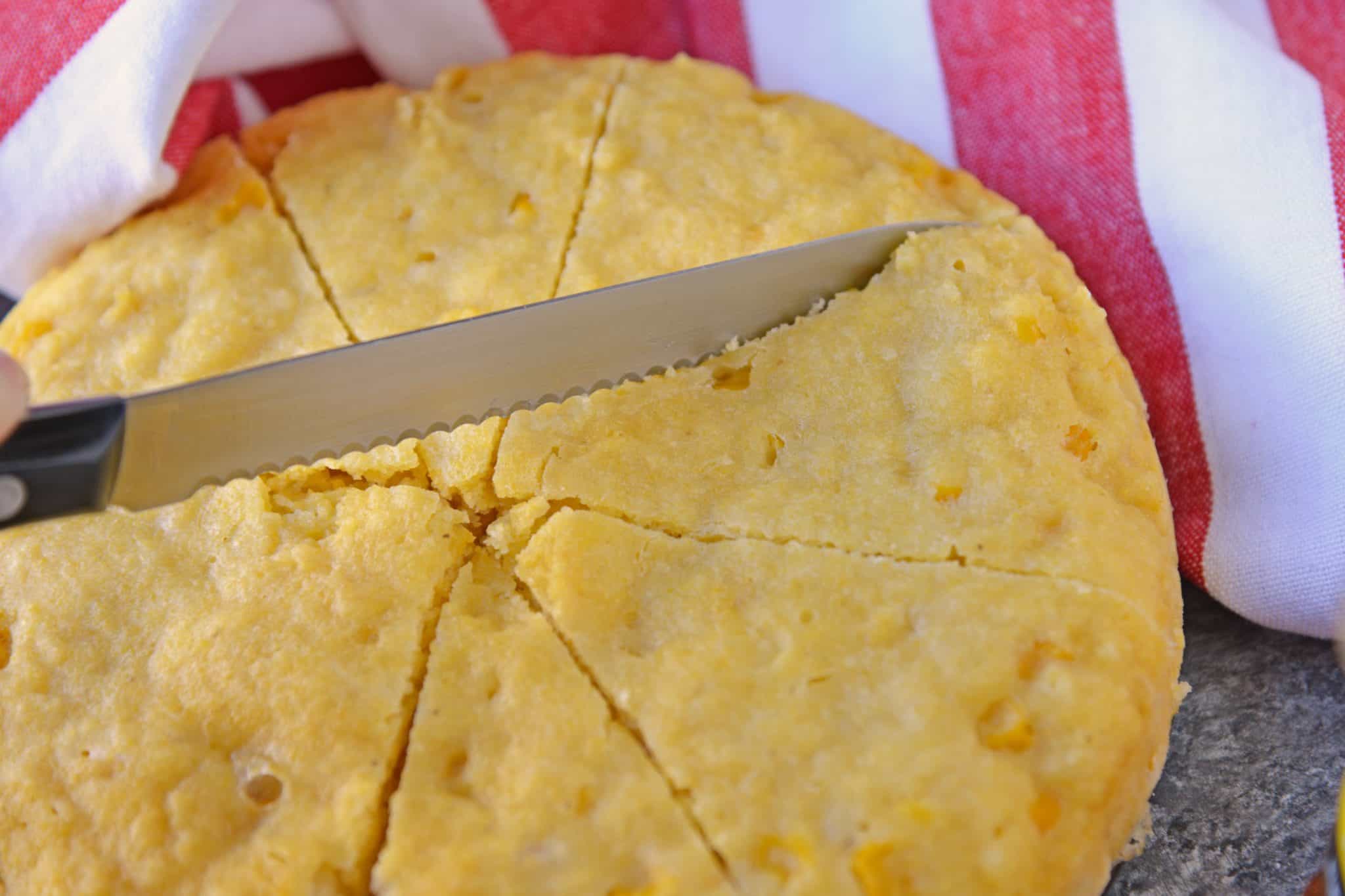 I honestly didn't think I needed another small appliance and then I got one and realized that I love it. The only items I use more are my mini food processor
and KitchenAid Stand Mixer
.
I've heard about baking bread in the Instant Pot. It helps keep it moist… but on the other hand since none of the moisture emits, so it is also hard to get it to bake properly.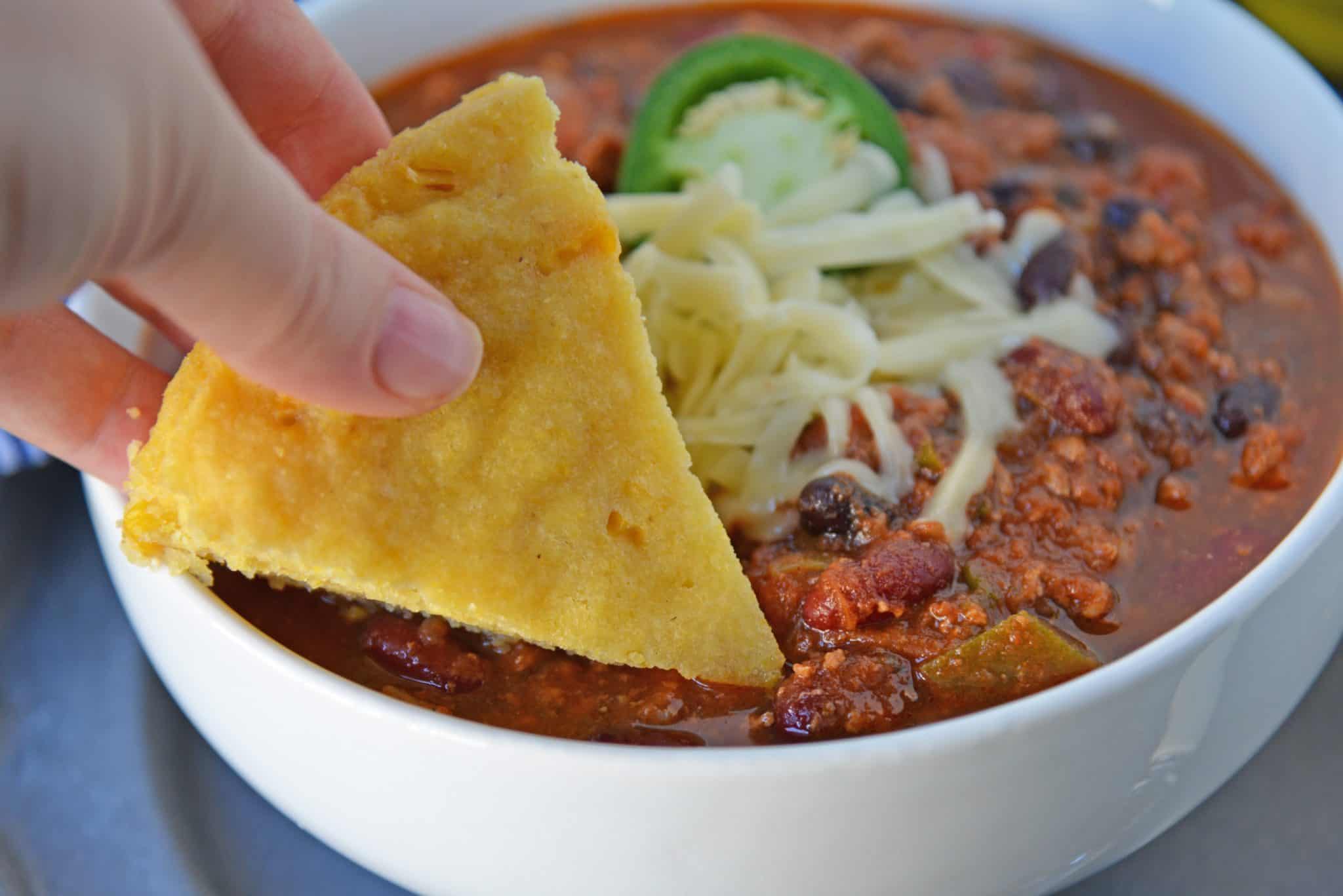 Of all my Instant Pot Recipes, Instant Pot Cornbread was one of the most difficult to master. I wasn't worried about the actual taste or texture, it was how to cook bread in the Instant Pot. And it was challenging!
But don't worry, after lots of trial and error, we figured it out. You won't get a crunchy crust, but more of a moist and crumbly cornbread.
And can you beleive I didn't even eat cornbread until I was in my late 20's? Why? I have no clue. It just never looked good- dry and yuck. But man, I tried it and now I am obsessed! Same with my hush puppies recipe.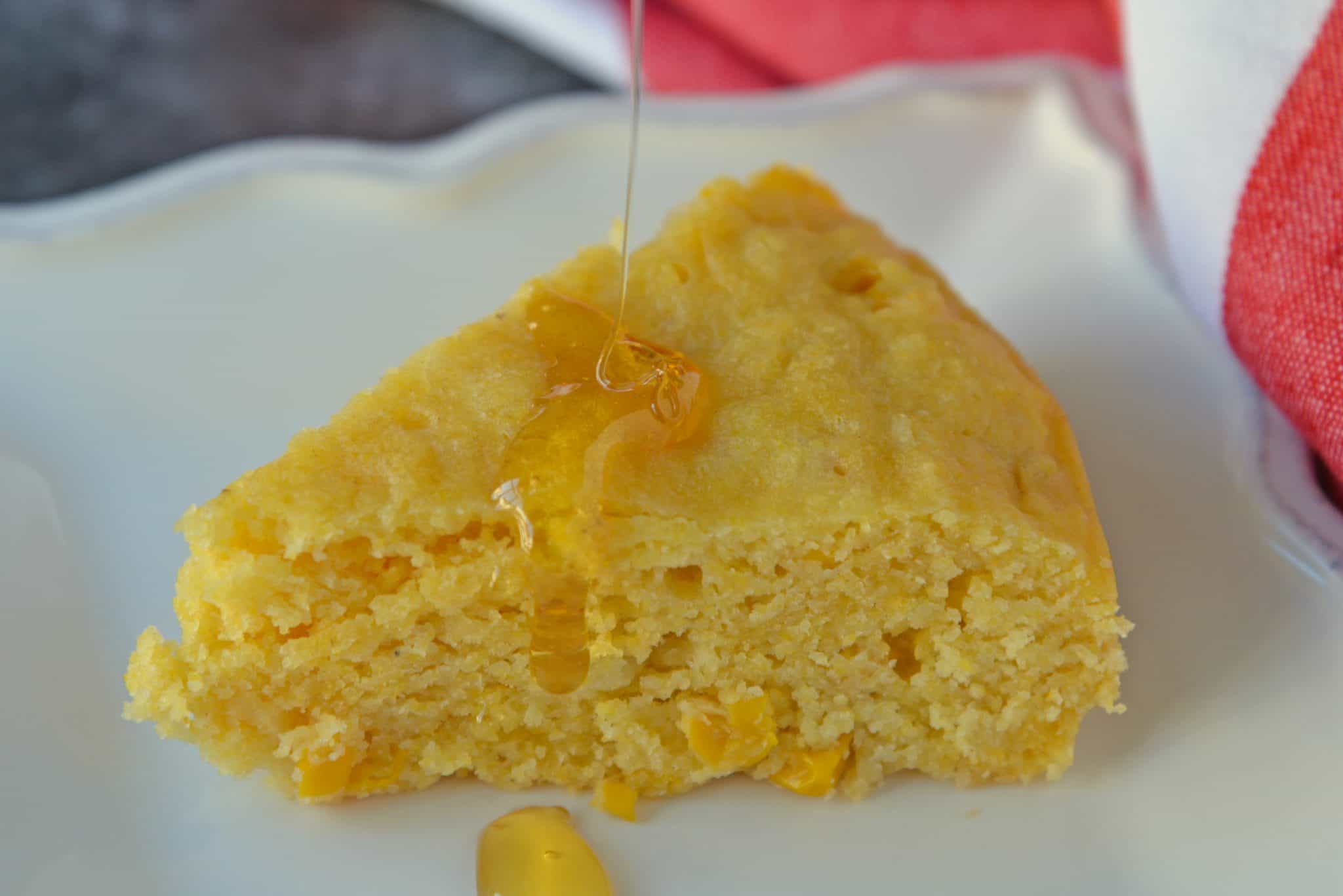 This is also a sweet cornbread recipe. While I love spicy cornbreads, like my Jalapeno Cornbread Muffins, I paired this with my Instant Pot Chili, which had some heat, so honey was needed to balance it out.
I also added whole corn kernels for texture, but feel free to omit them or add canned green chiles to the mix.
I like to drizzle honey on mine or pair it with Cinnamon Honey Butter, but you can really pair it with any of my flavored butter recipes. Molasses Butter is also a winner.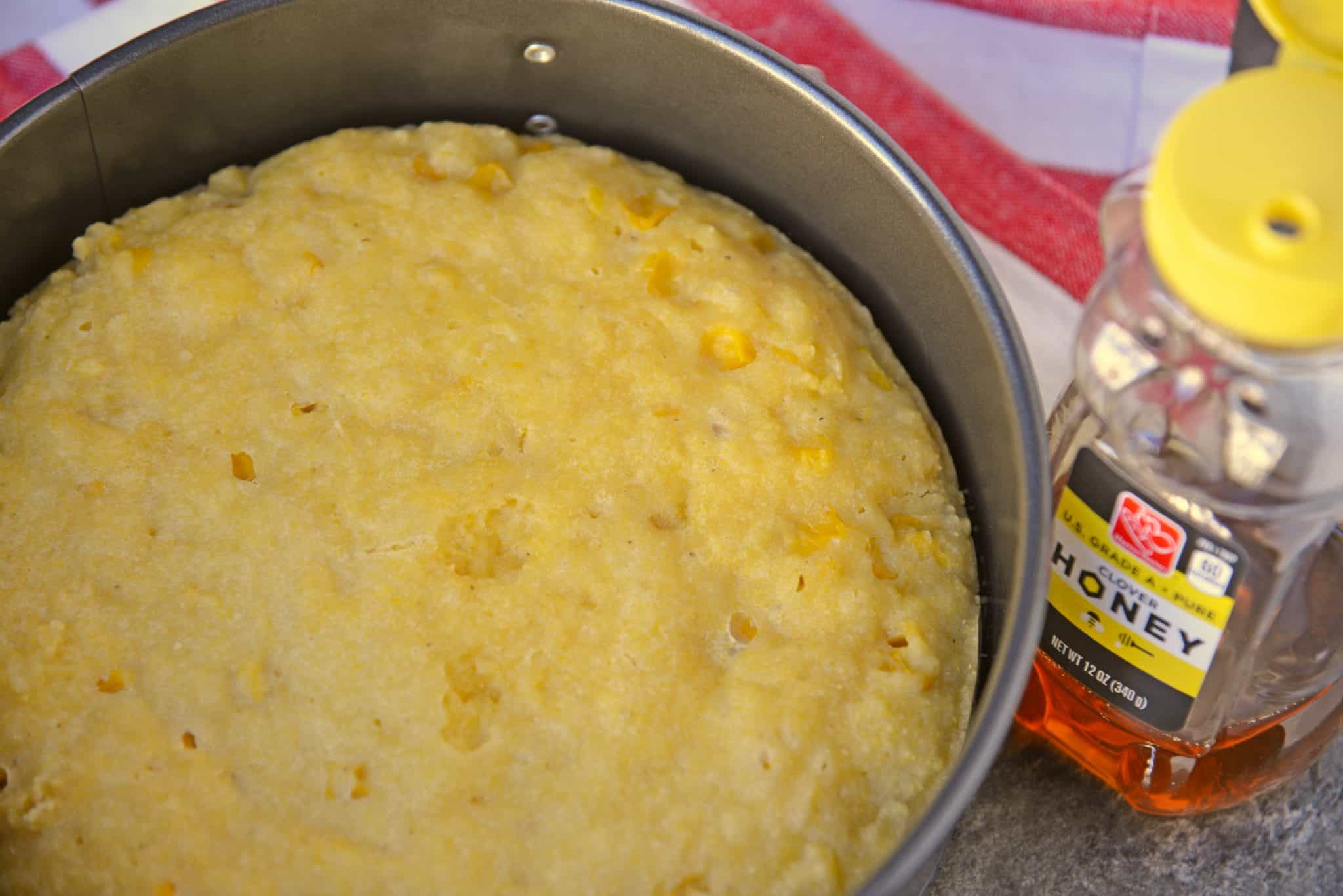 The only downfall to my Instant Pot Sweet Cornbread is that you can only make as much as you can fit into the Instant Pot. You will need a 7-inch springform pan to fit snugly into the inner pot.
I was able to get 8 good size slices out of mine, which was enough for two per person when serving chili.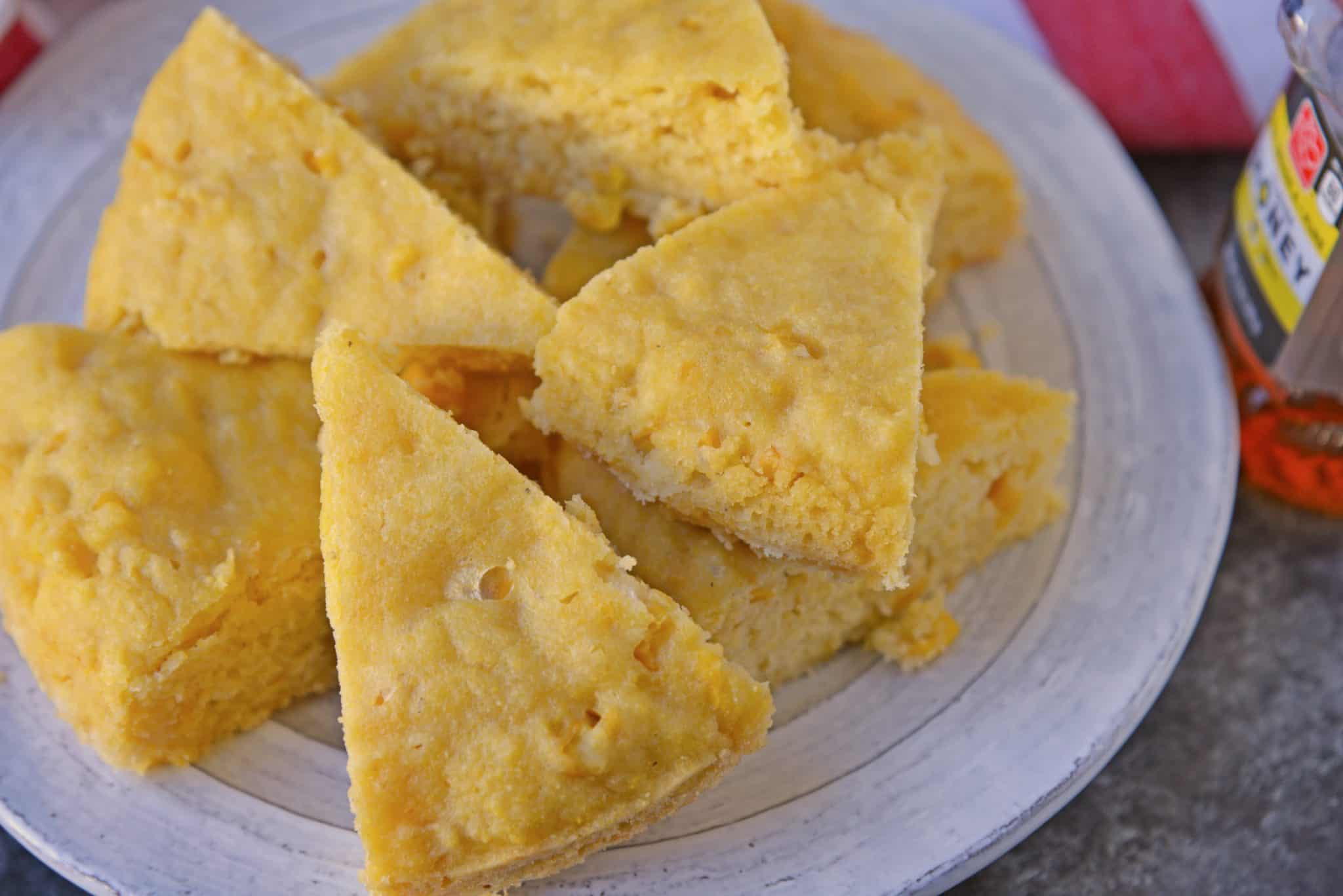 If you need more, feel free to make several batches. And yes, you can freeze this cornbread. Just make sure to wrap it in plastic wrap and aluminum foil well. Keep frozen for up to 4 months.
If you want even more Instant Pot Recipes, check these out: