Are you looking for a sweet cornbread laced with honey and dotted with corn kernels? This easy cornbread stays moist while being cooked in the pressure cooker. Soon to become your new favorite!
Instant Pot Sweet Cornbread is an easy cornbread recipe made with honey making it both sweet and moist. Made in the Instant Pot, it cooks in half the time!
There are so many varieties of cornbread. And even beyond actual cornbread, derivatives are numerous. Muffins, bread, skillet, cornbread dressing, croutons and even cornbread salad (it's a southern thing made with beans, veggies, cheese and ranch dressing.)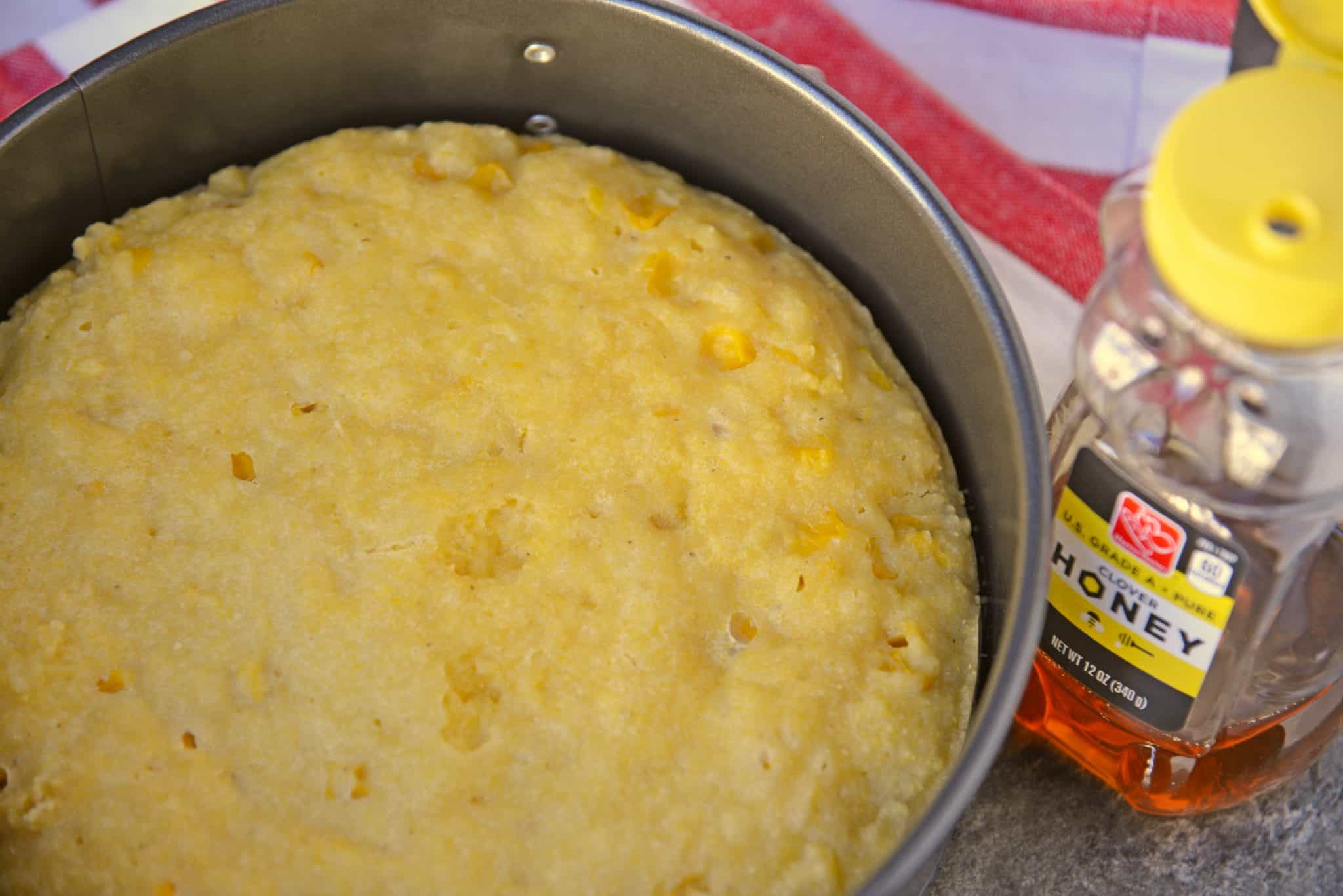 [clear-line]Personally, I like fairly basic cornbread and decide on the flavoring based on what I am serving it with. On this date, I was making a jalapeño laced chili in the Instant Pot, so I figured I'd also experiment with making a complementing sweet cornbread in the Instant Pot.
What makes a sweet cornbread? Honey, of course! A natural sugar, it not only provides flavor, but also aids in making the best moist cornbread.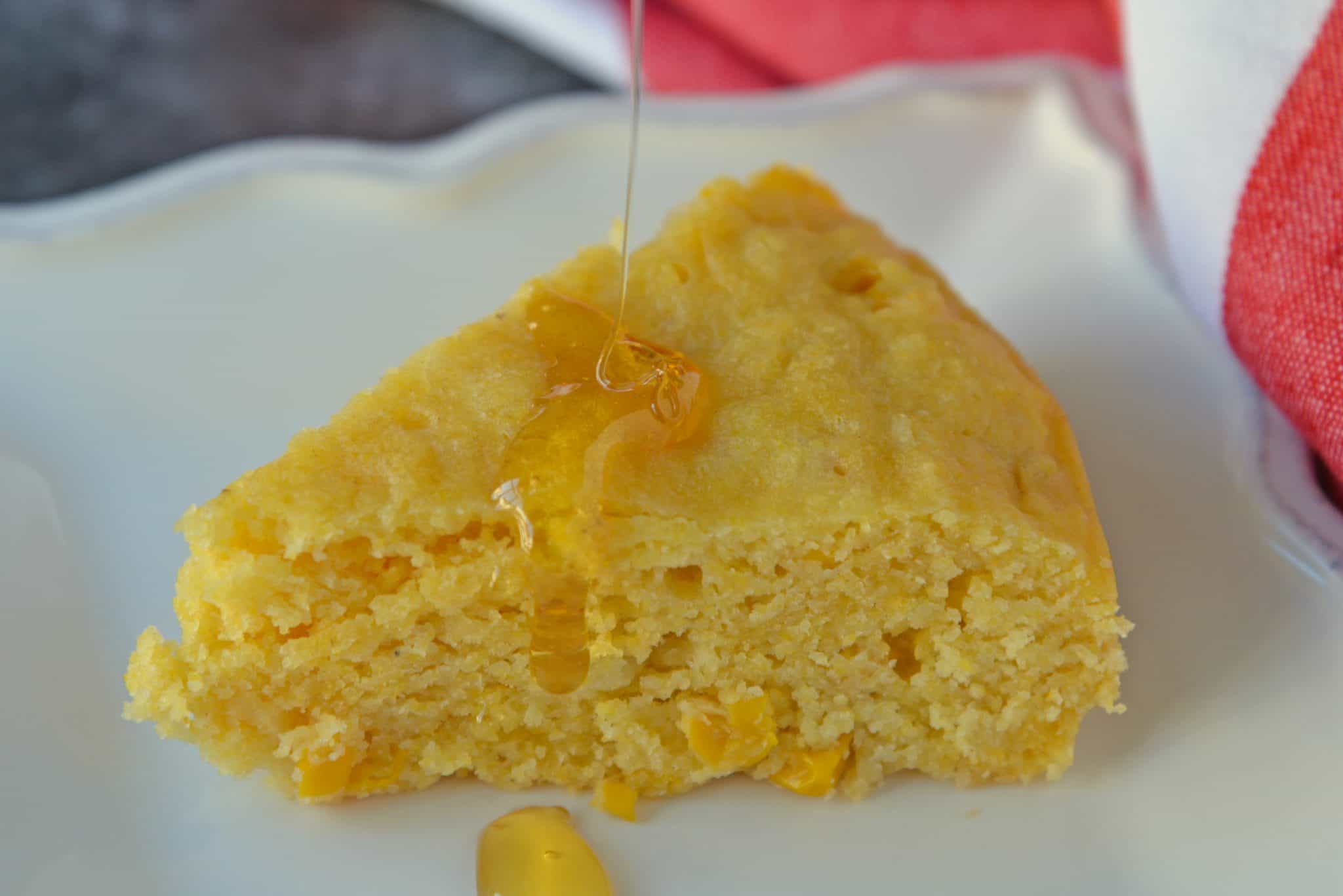 [clear-line]My sweet cornbread recipe is also super easy. While I prefer to make my own cornbread mix, you can also use a box of Jiffy. This is a cornbread recipe without buttermilk, since I rarely have it on hand. A cup of frozen corn and it's done!
If you are an Instant Pot owner, you have probably already invested in a few key essentials, but if you are new to the Instant Pot, check out my Instant Pot for Beginners article.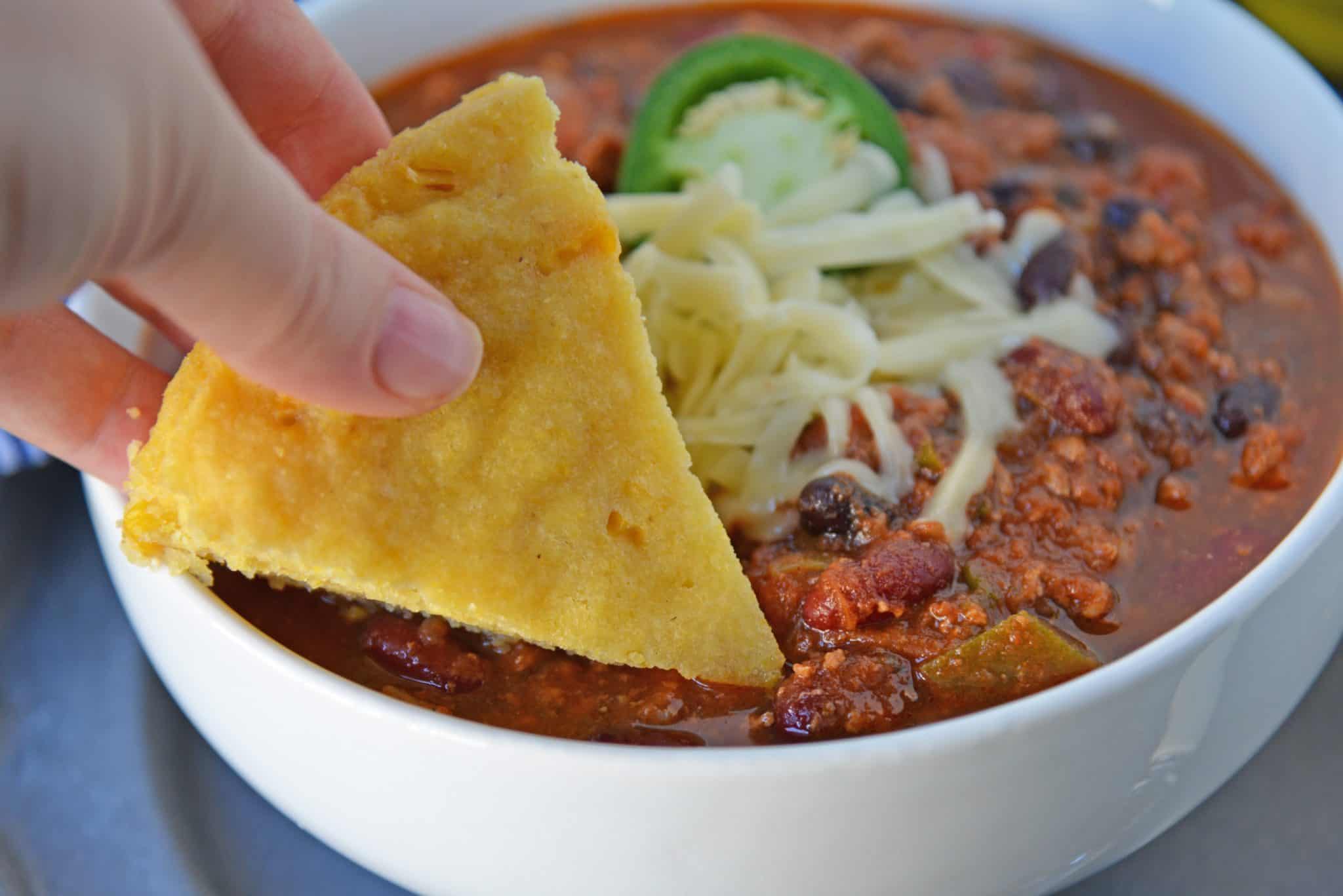 [clear-line]Since this cornbread is so soft, it is nearly importable to let it get stale or cut it into cubes for croutons, but you can tear it by hand into large chunks and crumbles, drizzle them with butter, salt and pepper and bake them at 300 degrees for 15-20 minutes, or until crispy.[clear-line]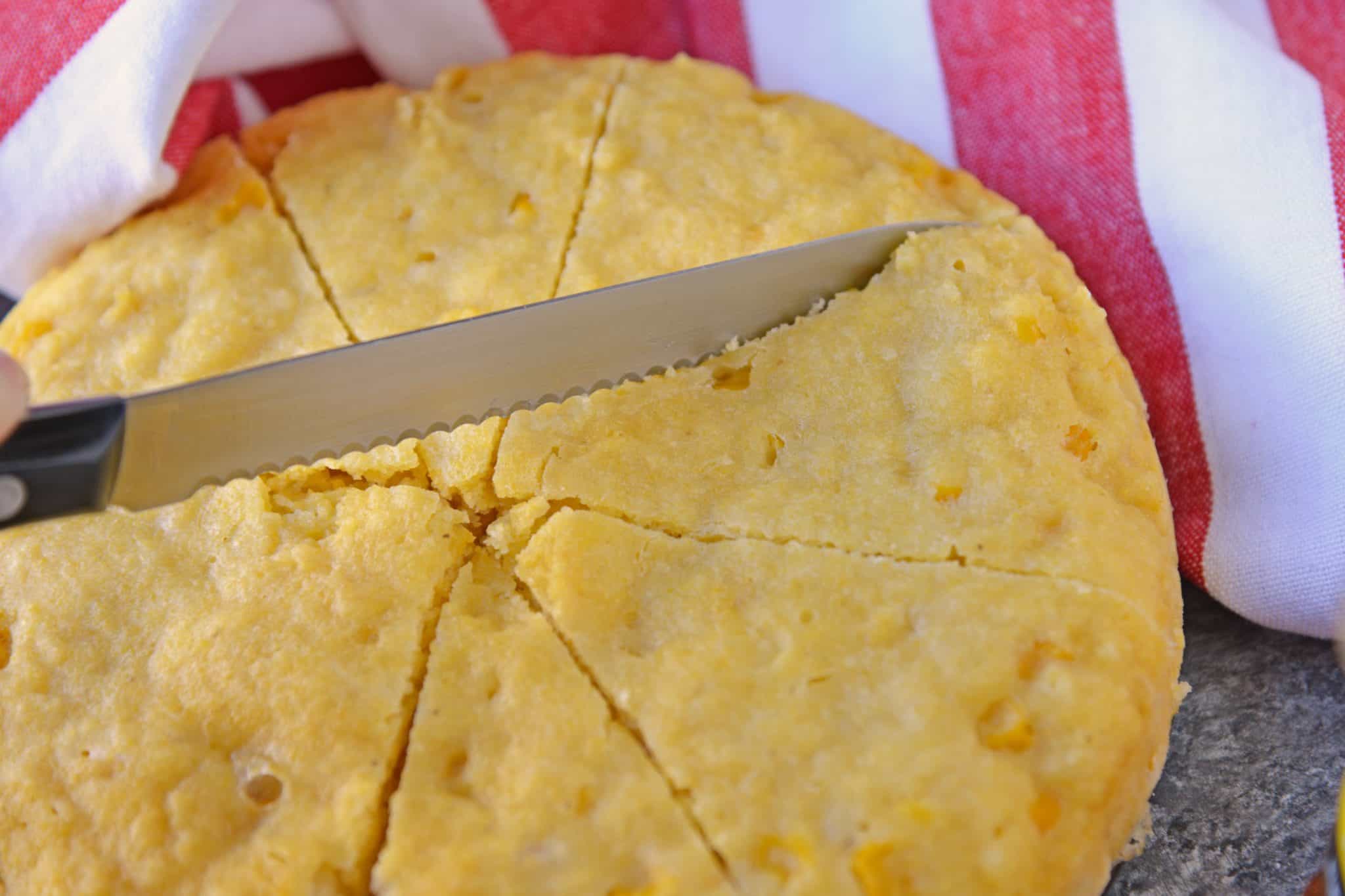 If you liked this Easy Cornbread Recipe, then also check out these!
Tools for making this honey cornbread:
Instant Pot– It is all the rage! A 7 in 1 appliance that everyone needs.
7 Inch Springform Pan– If you are baking anything in the Instant Pot, you'll need one of these!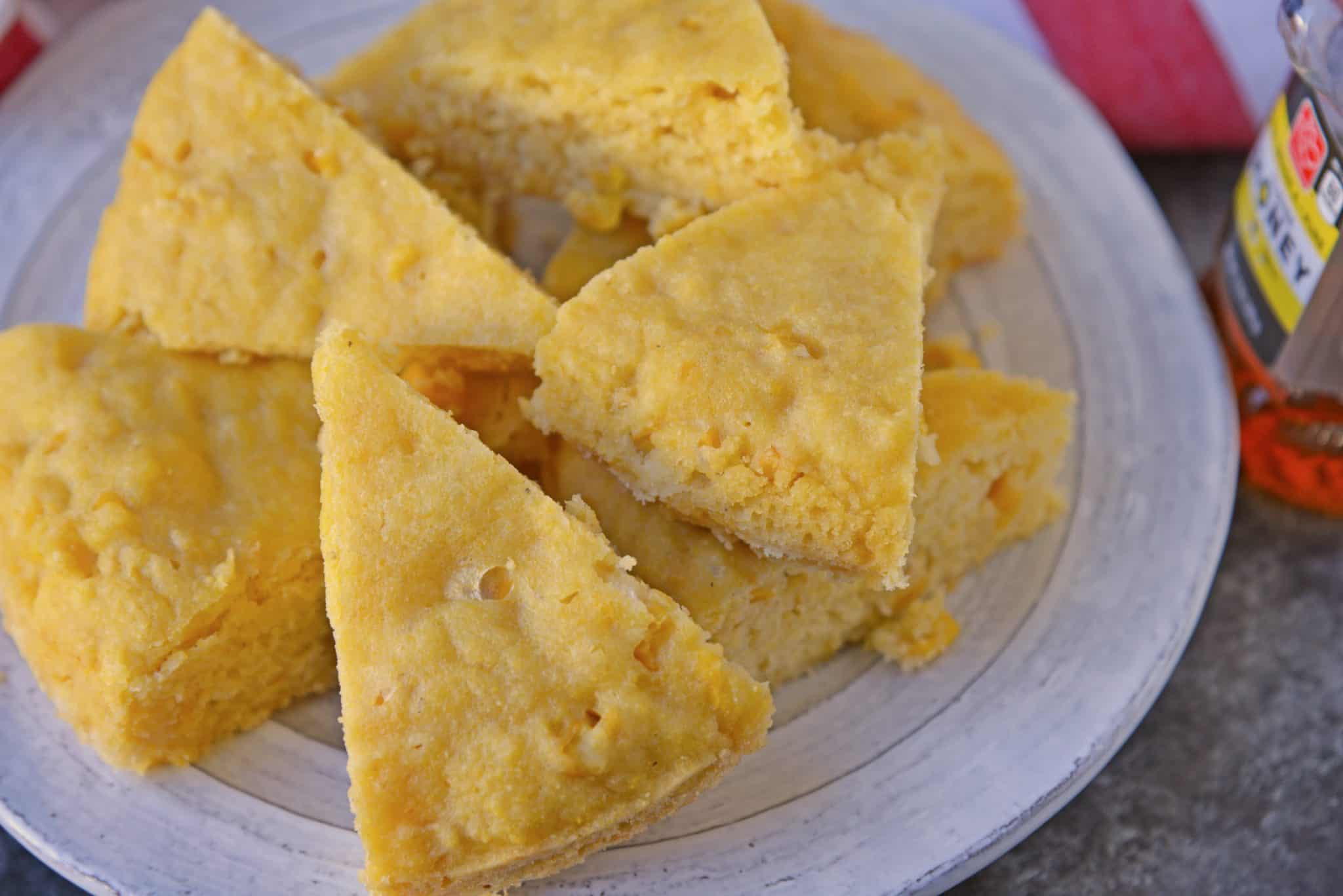 ** PLEASE NOTE THAT THE COOK TIME AND RELEASE METHOD HAVE BEEN UPDATED SINCE THE ORIGINAL RECIPE WAS POSTED. **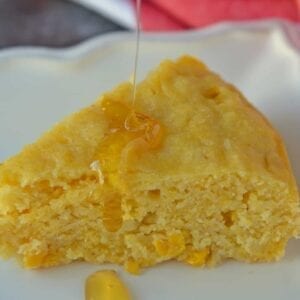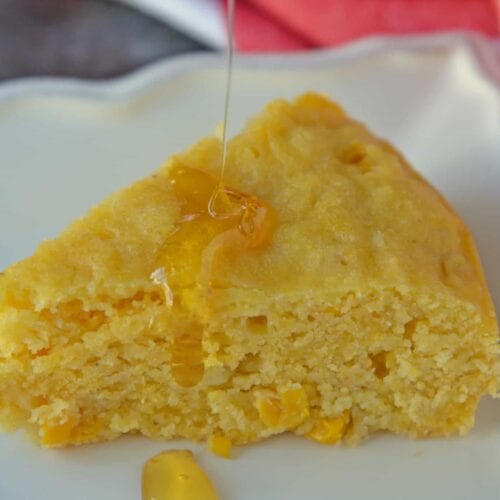 Instant Pot Sweet Cornbread
Instant Pot Sweet Cornbread is an easy cornbread recipe made with honey making it both sweet and moist. Made in the Instant Pot, it cooks in half the time!
Instructions
Combine cornbread mix, melted butter, heavy cream, egg, honey and corn in a medium mixing bowl. Fold together until just mixed and wet. Too much mixing will result in tough bread.

Coat a 7-inch springform pan with cooking spray. Pour prepared batter into pan. Cover tightly with aluminum foil.

Place trivet in the inner pot. Pour in 1 cup water. Gently place the springform pan on the trivet.

Lock lid in place, set vent to "sealed" and place on manual high pressure for 35 minutes.

Use natural release method and carefully remove from inner pot. Remove aluminum foil and allow to cool for 5 minutes before cutting and serving.
Nutrition Facts
Instant Pot Sweet Cornbread
Amount Per Serving
Calories 245
Calories from Fat 90
% Daily Value*
Total Fat 10g 15%
Cholesterol 42mg 14%
Sodium 258mg 11%
Potassium 77mg 2%
Total Carbohydrates 34g 11%
Protein 3g 6%
* Percent Daily Values are based on a 2000 calorie diet.