This easy pulled pork recipe will be your go-to recipe on those days you just can't be bothered. They only take 15 minutes to make and they're packed full of flavor, vegetables, and smothered in bbq sauce!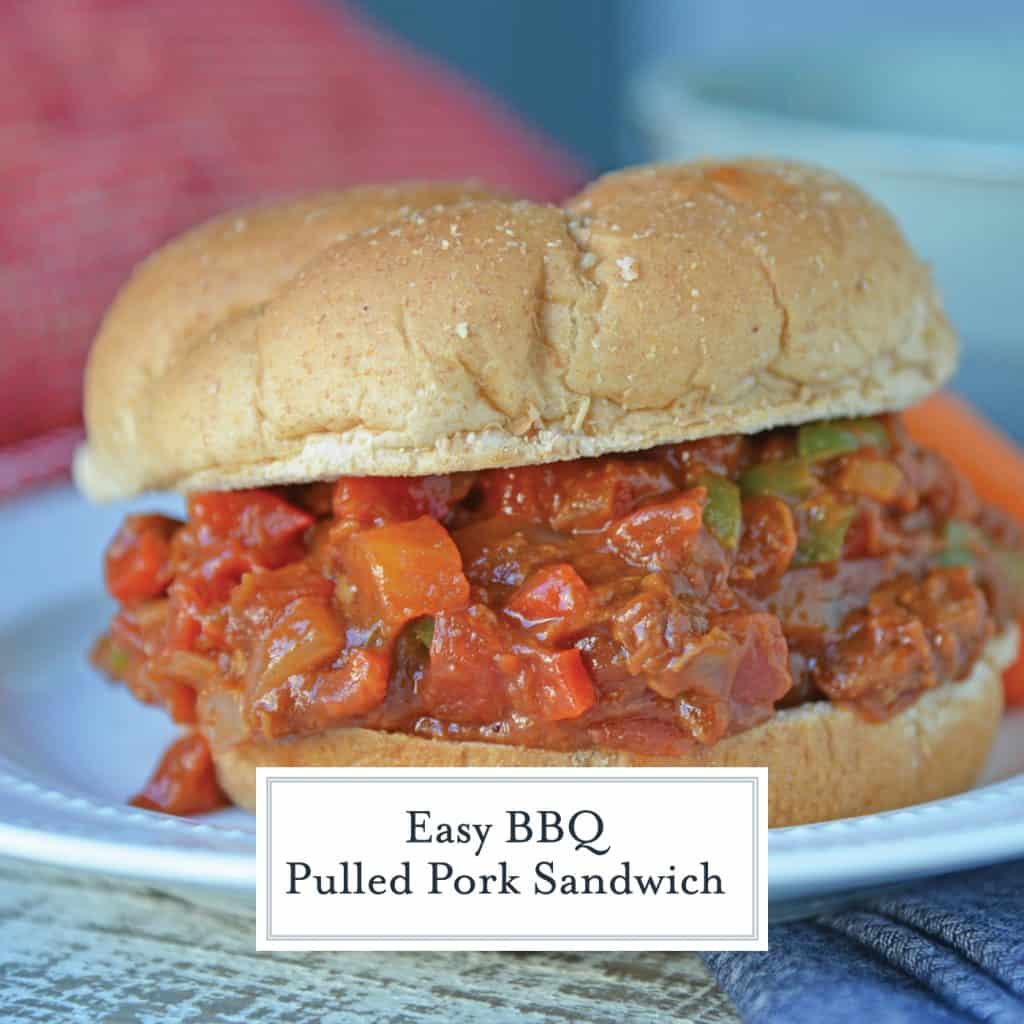 These semi-homemade Pulled Pork Sandwiches are a quick and easy kid friendly option! It's an easy pulled pork recipe that will be ready in just 15 minutes!
Easy BBQ pulled pork sandwiches are a semi-homemade recipe that came about after I was alerted of 2 extra dinner guests on a night when I had previously planned to make a simple dinner for 4. I had to stretch dinner for 4 to 6.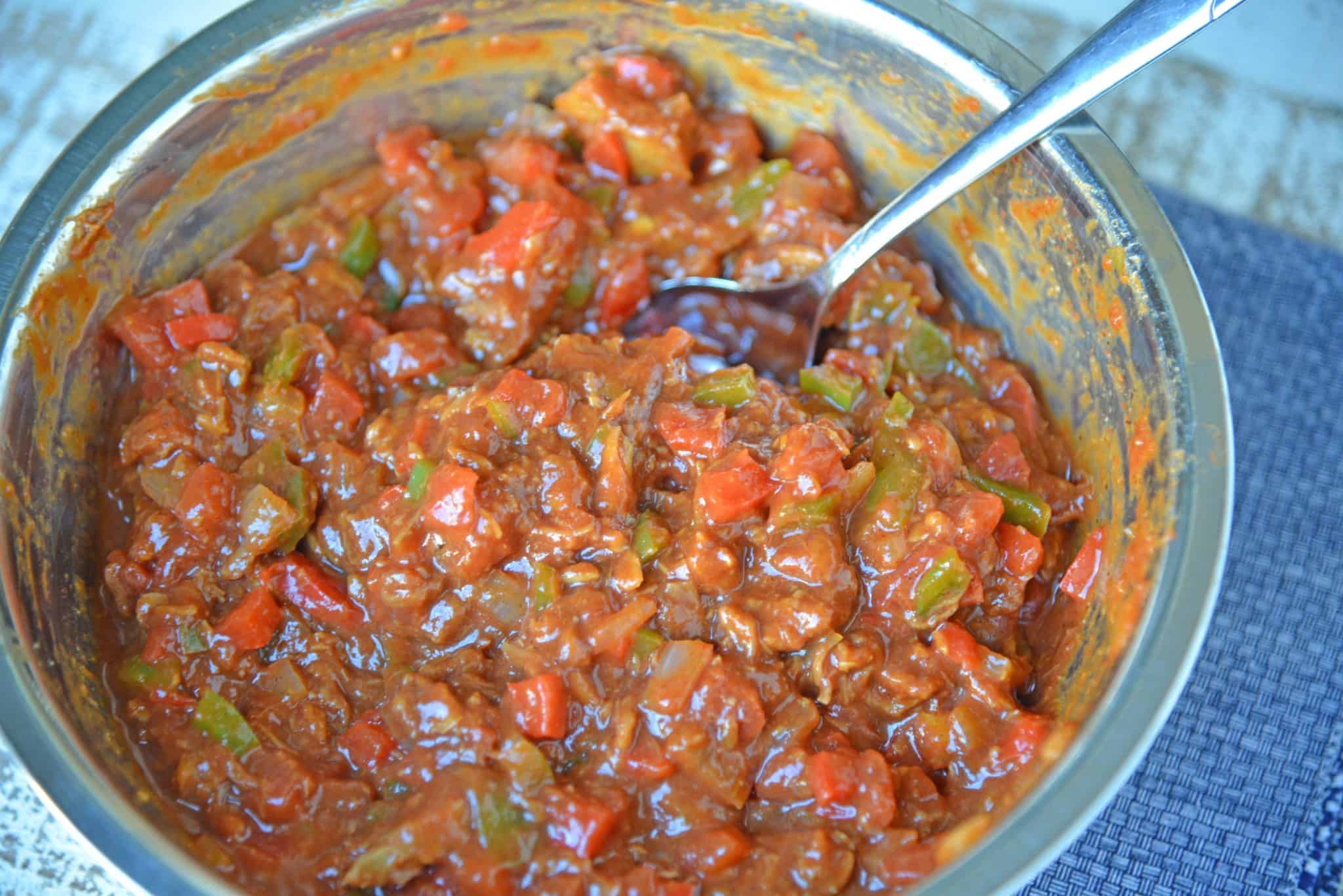 In order to stretch the meal I had already prepared, I added more vegetables. More veggies is certainly not a bad thing. And let's face it, most pre made BBQ tubs have more sauce than they need for the meat anyhow.
Why not take advantage of the tender meat and plain BBQ sauce by amping it up a bit? Adding vegetables also "hides" them from the kids.
Almost like a healthier sloppy Joe. You can use whichever meat you prefer- chicken, pork or beef.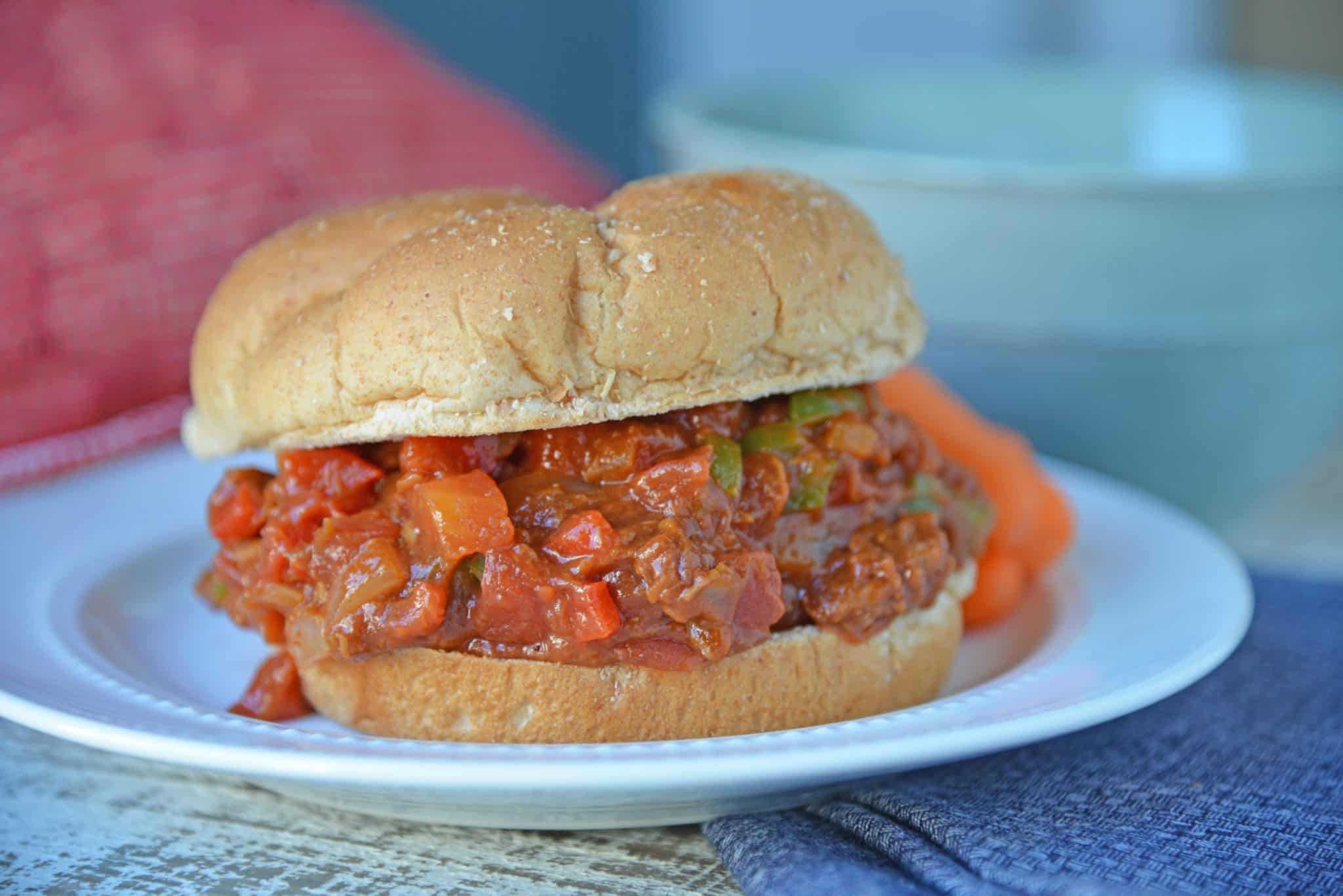 I like using potato rolls for my easy BBQ pulled pork sandwiches. I also prefer hot dog rolls to hamburger buns. The shape cradles your meaty concoction instead of letting it slip out the sides.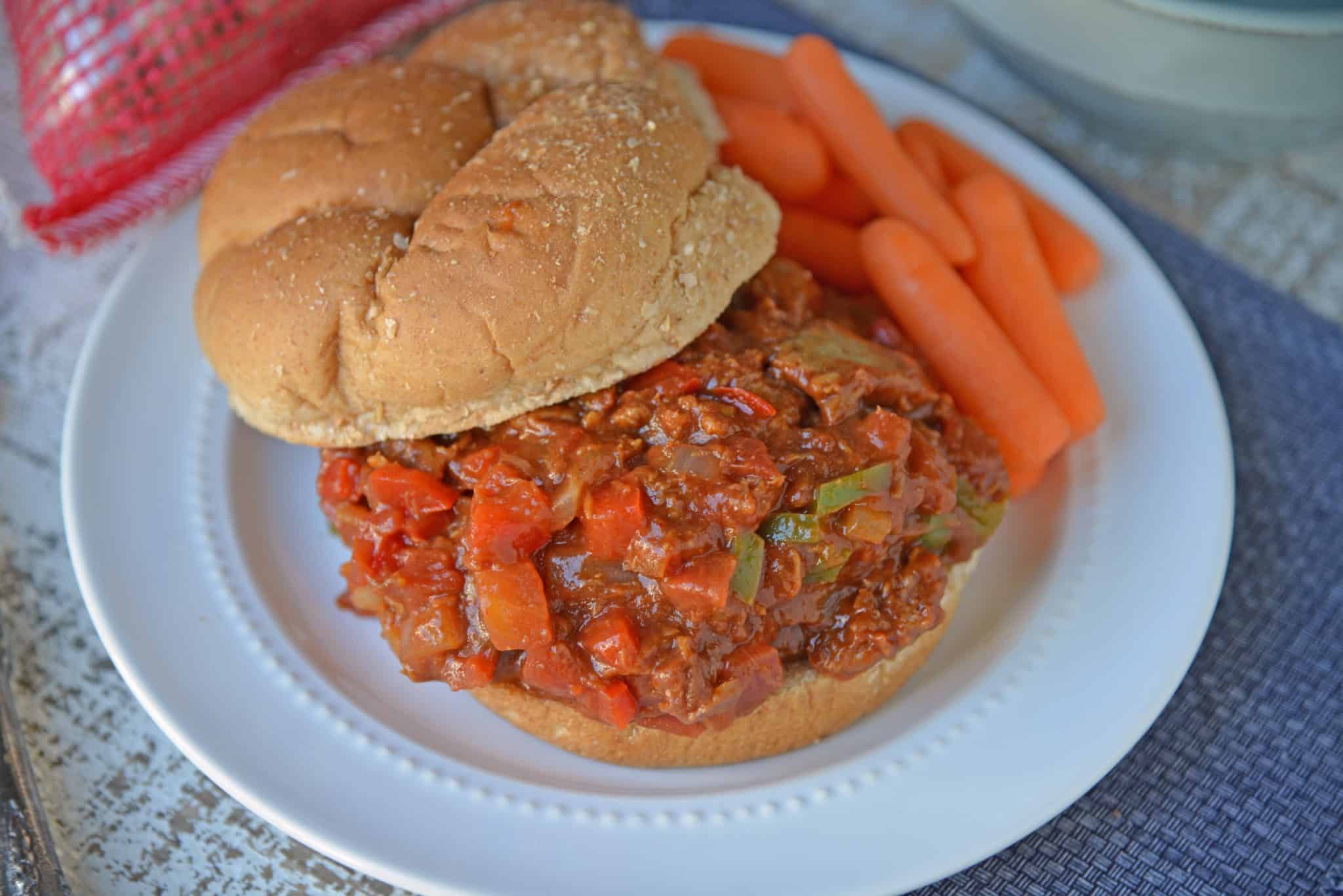 If you do want to make it from scratch, throw some protein in the slow cooker with my award winning homemade BBQ sauce.

You can also take yours up another notch by adding cheese or crispy onion strings. When I am trying to eat a little healthier, I take my easy BBQ pulled pork sandwich filling and spoon it over a bed of spinach, making it into a salad. It's the ying to my yang.
I served this lovely sandwich with Parmesan Crusted Yellow Squash, an award winning recipe!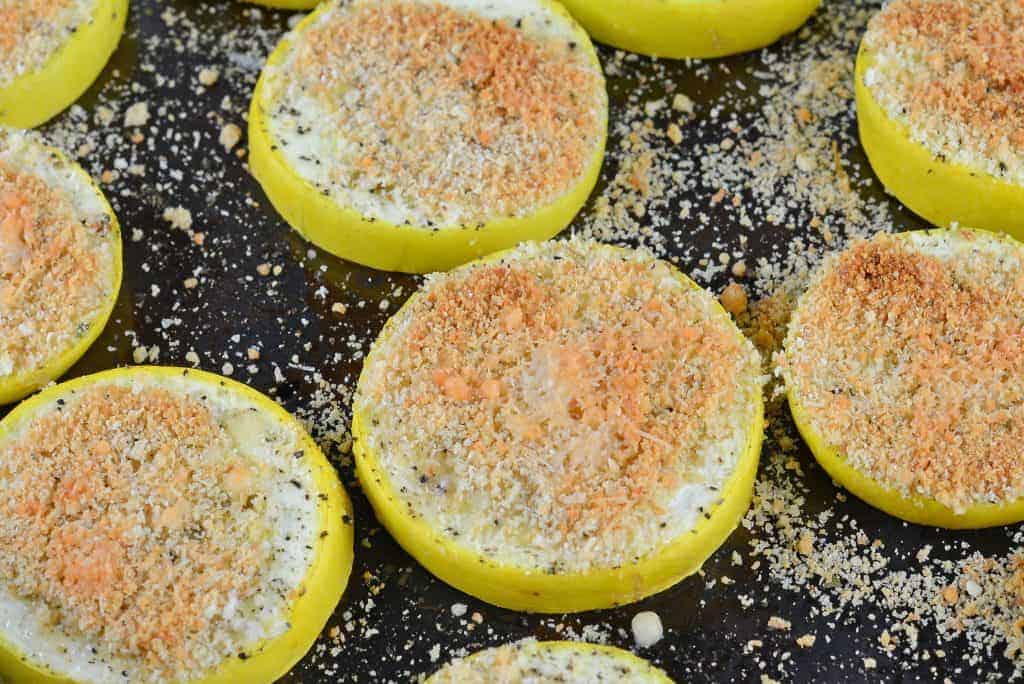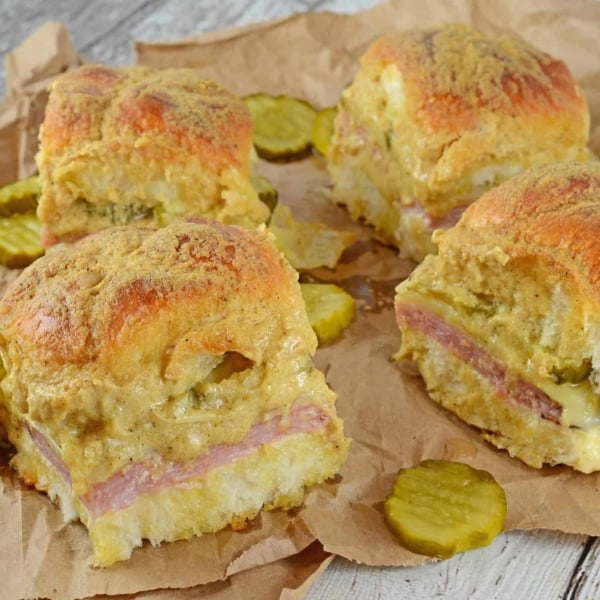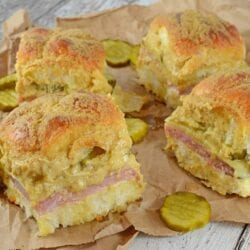 Cuban Sliders
Cuban Sliders are made with layers of ham, pickles, and cheese between delicious sweet Hawaiian rolls. An easy and yummy appetizer!
See The Recipe!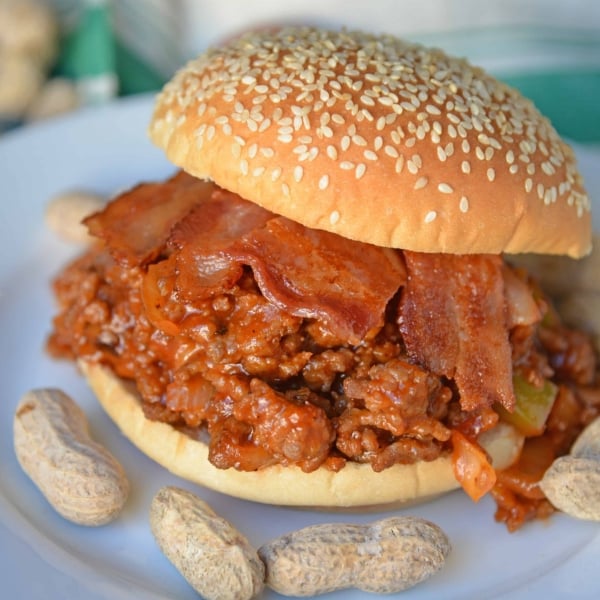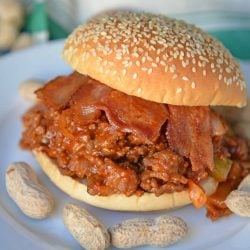 Tools for making an Easy BBQ Pulled Pork Sandwiches:
Wood cutting board – wood won't dull your knives like plastic and if treated properly, has natural antimicrobial properties.
Good knife – Global is my favorite! They are worth the price, I promise. I am kind of obsessed with them and store them tucked away so no one else can use them. Including hubby. Hands off my good stuff!
Heavy Bottom Sauce Pan– this will be one of your most used kitchen tools. Having something that is heavy bottom will distribute heat better and prevent burning whether you are using an electric or gas range.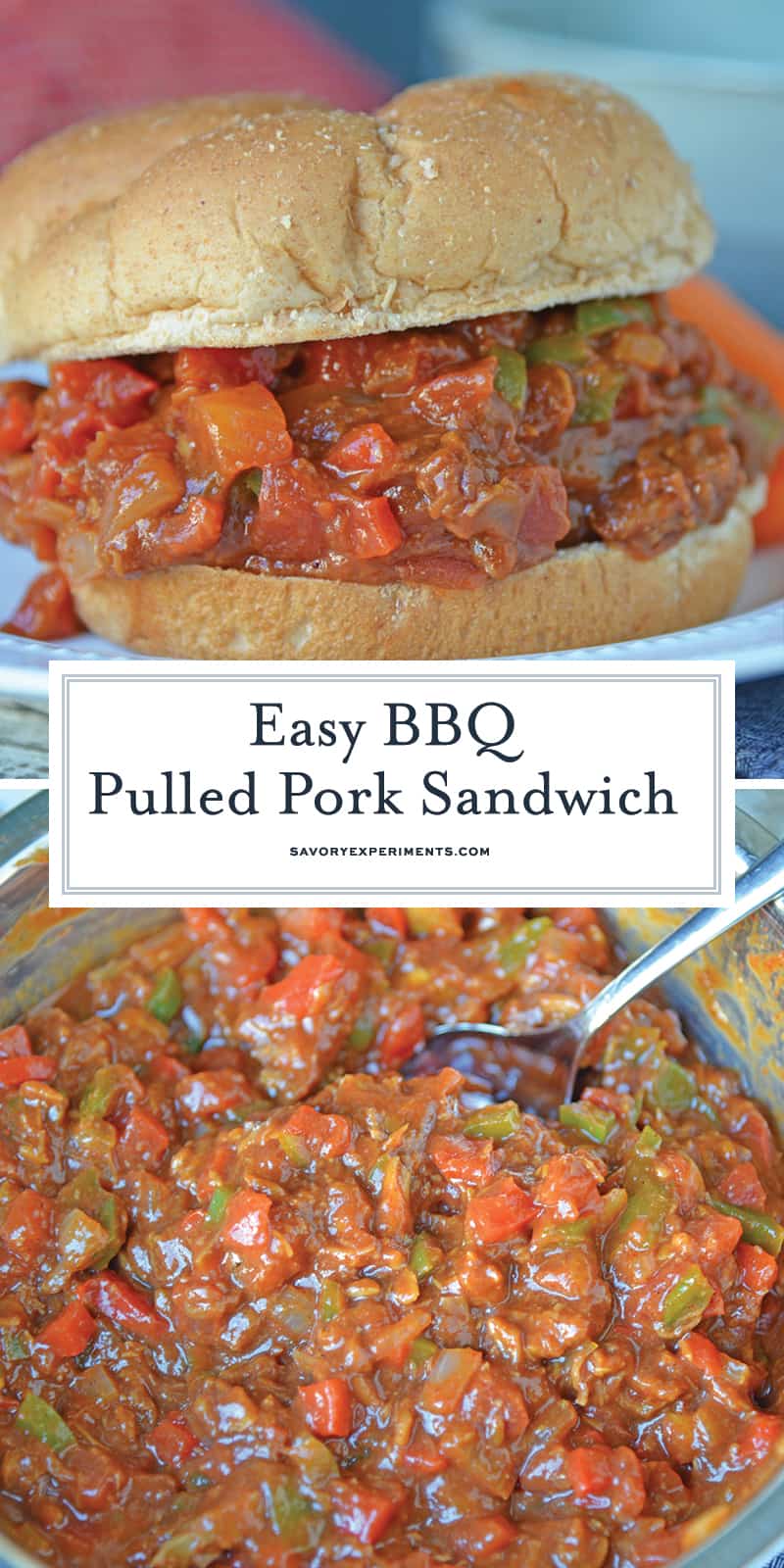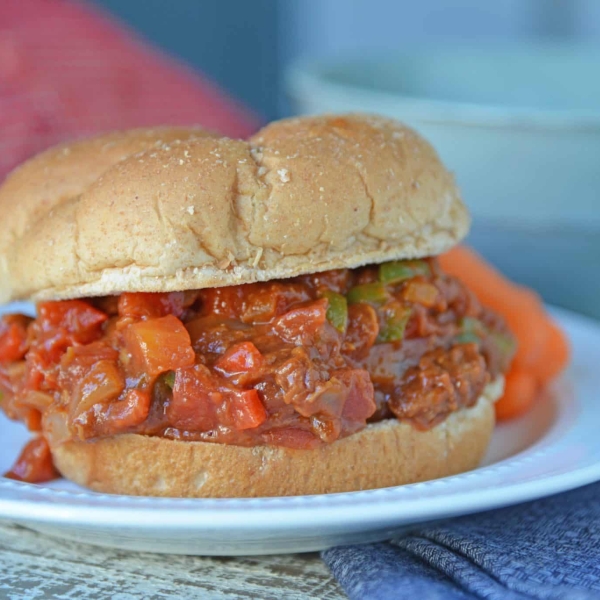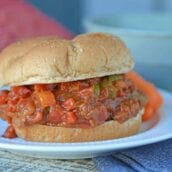 Easy BBQ Pulled Pork Sandwich Recipes
This semi-homemade Pulled Pork Sandwich is a quick and easy kid friendly option! It's an easy pulled pork recipe that will be ready in just 15 minutes!
Instructions
Heat vegetable oil in a medium saucepan over medium heat. Add onion and bell peppers for 5 minutes, or until they start to soften and onions become opaque.

Add pulled pork, diced tomatoes, ancho chili powder, garlic powder and water. Combine and heat for an additional 5 minutes.

Divide mixture onto 6 rolls. Add cheese or crispy onion straws, if desired.
Notes
Most grocery stores will have a small section in the produce department with pre-chopped vegetables, especially onions and bell peppers. The type of onion and bell pepper is not that important because the BBQ sauce flavor outweighs the vegetable, so you can use whatever you have leftover in your refrigerator. The left over tomatoes can be tossed into a package of 90 second ready rice and served as a side.
Nutrition
Calories:
320
kcal
,
Carbohydrates:
33
g
,
Protein:
27
g
,
Fat:
8
g
,
Saturated Fat:
2
g
,
Cholesterol:
57
mg
,
Sodium:
371
mg
,
Potassium:
517
mg
,
Fiber:
2
g
,
Sugar:
2
g
,
Vitamin A:
650
IU
,
Vitamin C:
24.3
mg
,
Calcium:
73
mg
,
Iron:
3
mg