If you have read my post on
Slow Cooker Beef and Broccoli
, then you are already aware of my slow cooker mantra SET IT AND FORGET IT. Slow Cooker Pineapple Pulled Pork keeps within those boundaries.
The objective is to make something delicious and flavorful without a lot of elbow grease. Therefore my slow cooker meals need to take less than 10 minutes from fridge to pot and less than 10 minutes from pot to plate. No one has an hour before work to brown their meat and saute vegetables.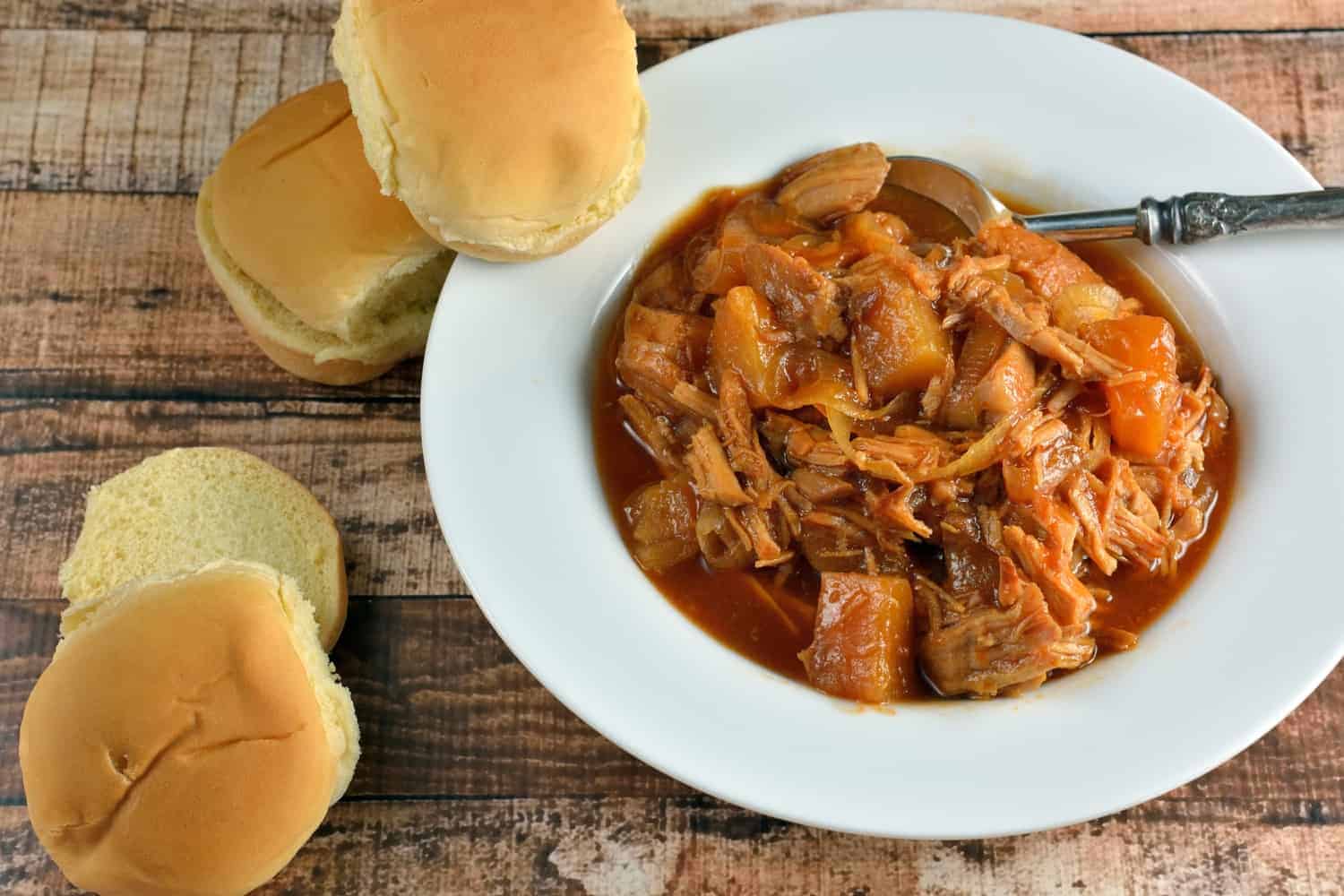 Slow Cooker Pineapple Pulled Pork is no exception. The only work you will do is the quartering and slicing of an onion and shredding the pork. The meat will be so tender you will have difficult keeping it whole when you remove it from the pot.
The sauce is a teriyaki analog using brown sugar and pineapples to cut the acidity of soy sauce and vinegar. The end result is savory pork with a sweet sauce. This is a wonderful recipe for weeknights or watching the big game. Pork can stay on "keep warm" for hours without getting dry allowing guests to graze and get a slider when they are hungry.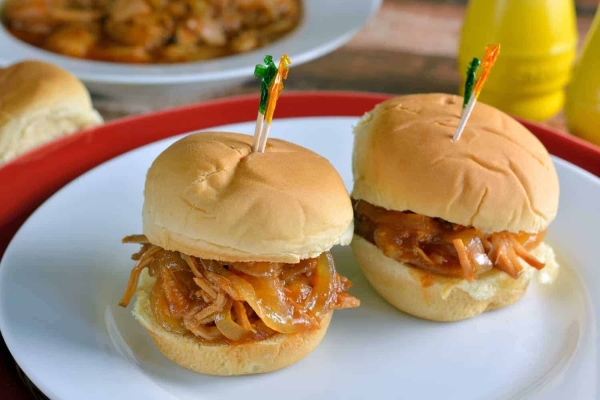 | | |
| --- | --- |
| | |
This first step is very important. Don't skimp (please note sarcasm). Place pork chops through dry ground mustard and 1/2 cup water in the slow cooker. Stir until dry ingredients have disappeared. Place the top on and SET IT AND FORGET IT! 4 hours on low or 8 hours on high.

Anywhere between an hour or 5 minutes before serving, use a slotted spoon to fish out pork chops and shred them using two forks. Meat will be so tender it should fall apart easily. Return meat to slow cooker.

Combine cornstarch and water in a small bowl and whisk until smooth. Add to slow cooker mixture to thicken up the sauce a little. Stir.

Serve on slider rolls and enjoy!
If you like this recipe, make sure to follow me on Pinterest for even more!