Molasses Butter is new on my flavored butter list. If you follow my blog regularly, you'll know I'm obsessed with butter. And not all butters are created equally.



Molasses Butter is the blend of butter, molasses and one secret ingredient that will never guess until see the recipe! Served best on fresh zucchini bread and biscuits!
Nope, not one bit. Butter, like everything else is on a spectrum from crappy to "I want to take a bath in this butter." Too far???? Wink. Wink. I always purchase the good stuff or even make homemade butter in a blender.
It only takes 5 minutes, you should totally try it! If not, don't take shortcuts with cheapo butter. Buy the good stuff.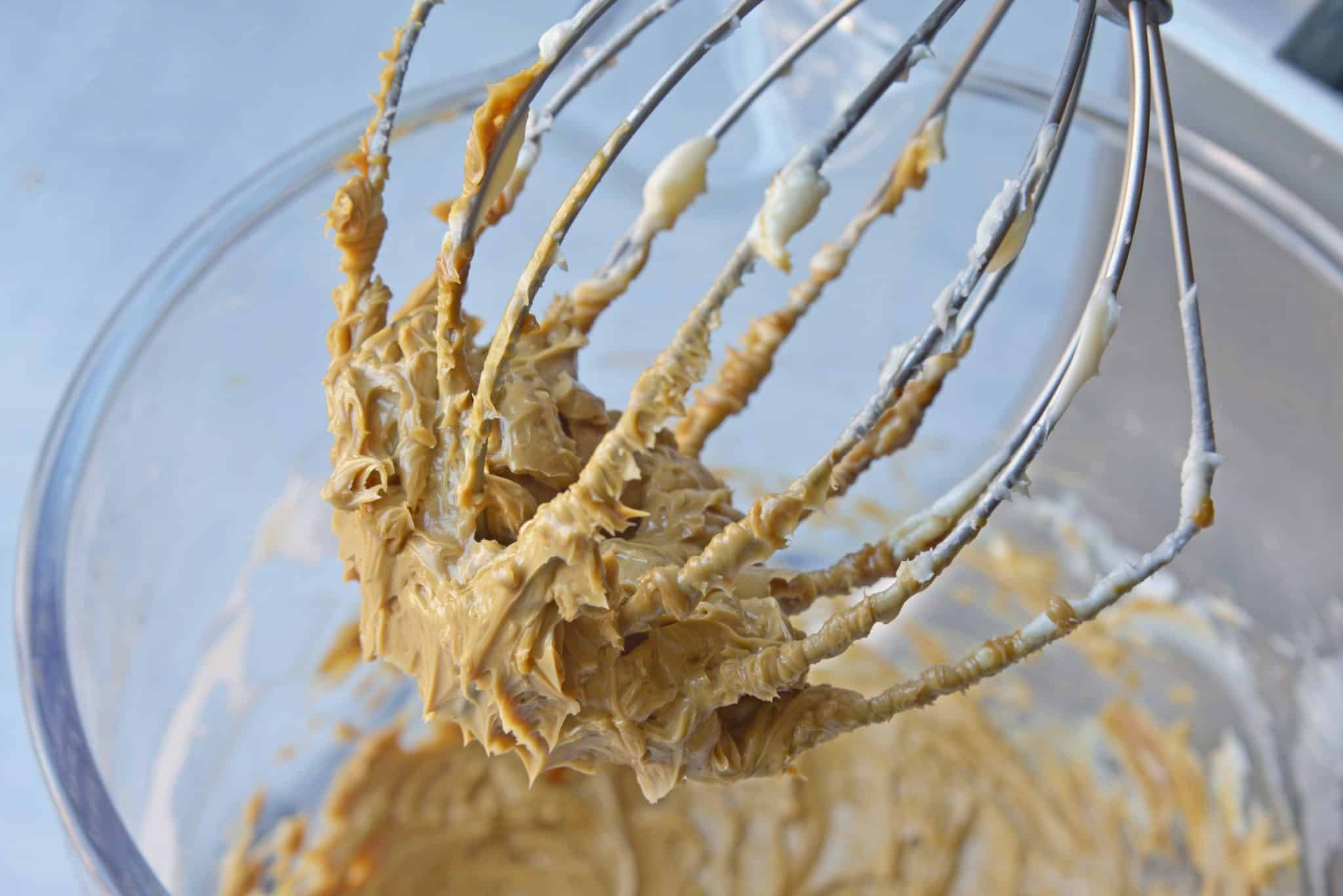 I recently attended a media event at The Turn House, a restaurant attached to a public golf course here in Maryland. Beautiful views, fabulous bar program and impressive food.
I enjoy playing golf and immediately texted hubby to tell him I had found our new golf club. It was wonderful! To start our evening, they served zucchini bread and molasses butter.
Generally, I'm not drawn to zucchini bread. I want to take up my precious tummy space on smoked oysters, charcuterie and craft cocktails.
And while the cured meat, cheese and mocktails were expertly prepared and beautifully displayed, I kept going back for zucchini bread and molasses butter.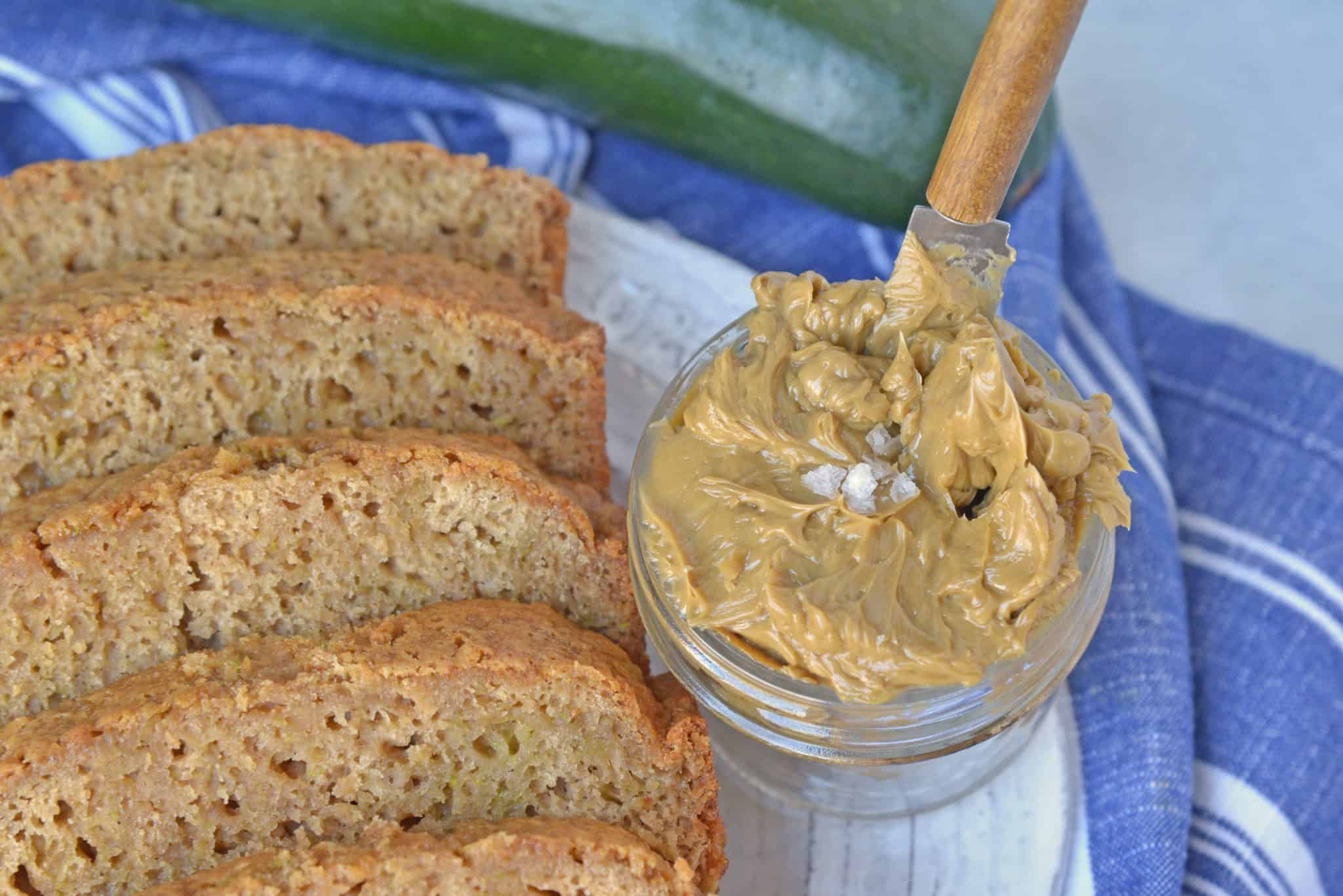 Yep, I could have sat there all night eating molasses butter and zucchini bread. It was that good!
Now picture this, eight food writers, with sophisticated and well trained palettes, sitting at a round table. Not one of us could put our finger on what was the exact flavor of the butter. At this time we didn't even know it was molasses, although it was a contender.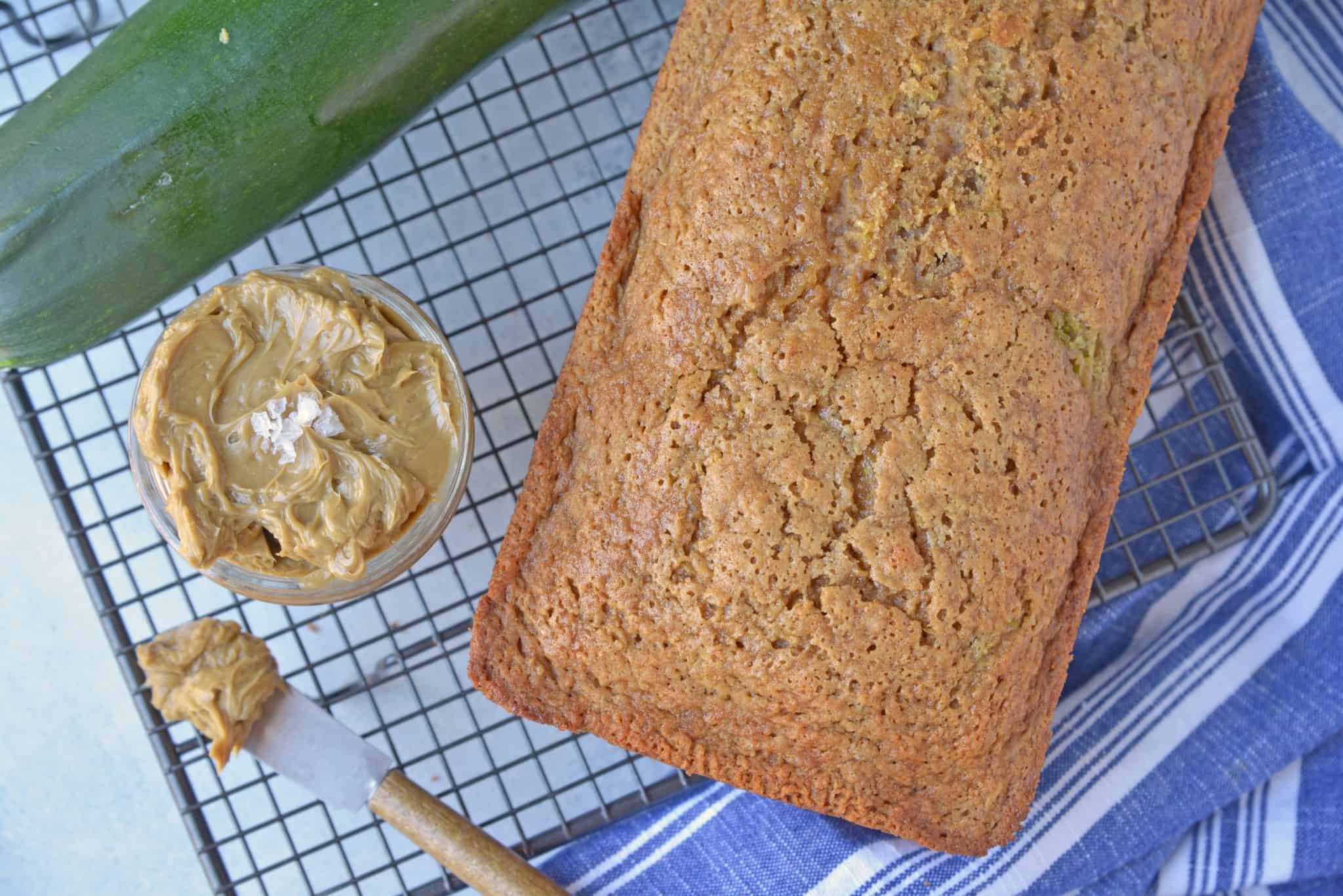 Salt? Molasses? Browned Butter? Brown sugar? Agave nectar?
I can't remember all of the ingredients we entertained, but there we sat, all devouring zucchini bread and fawning over this whipped butter with a zingy aftertaste.
After a week of telling every person I know how amazing the zucchini bread and magical butter was, I finally emailed the team. They were kind enough to share the recipe and solve the mystery of the zingy butter.
I would have never come up this secret ingredient on my own. Never!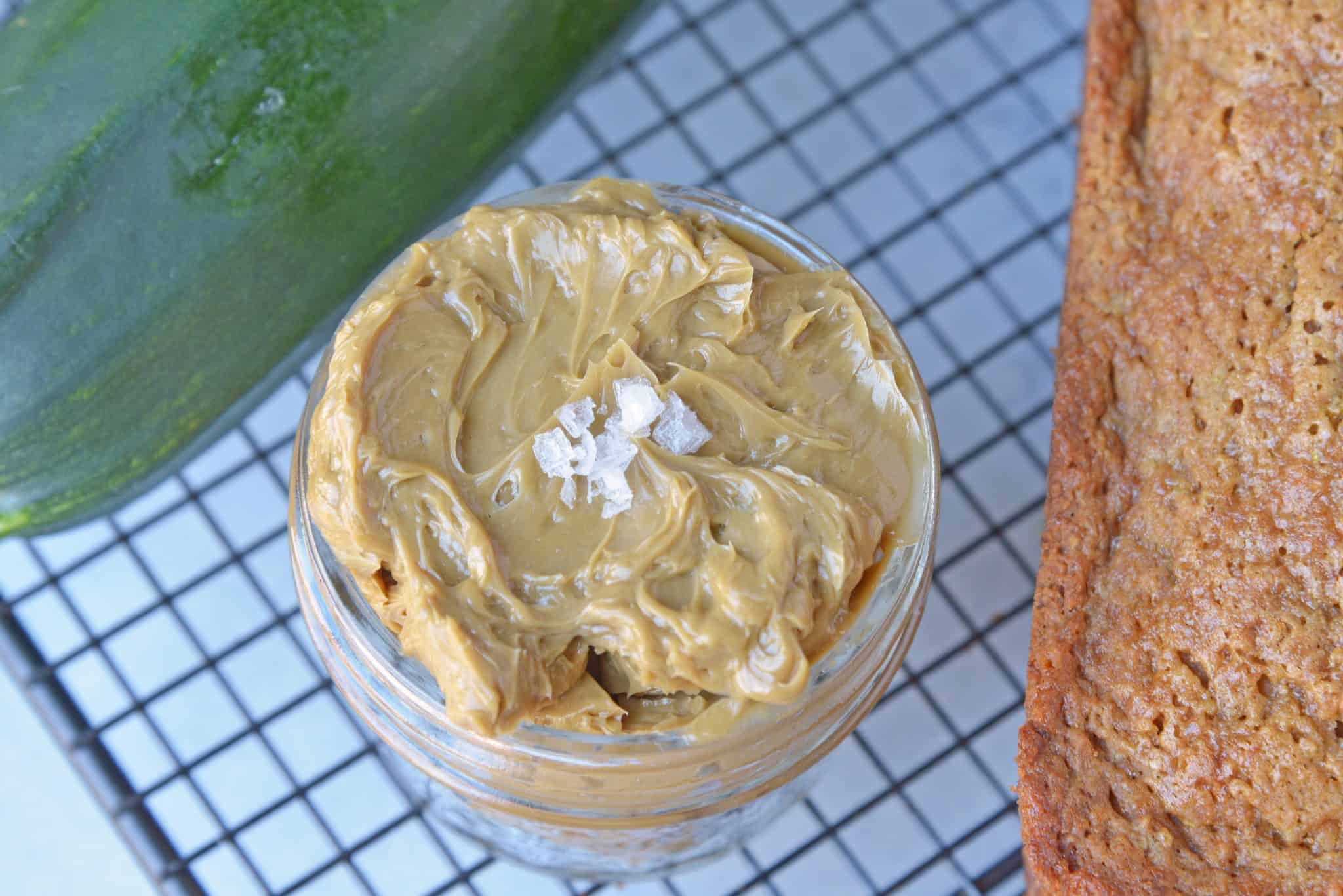 It was molasses butter, DING! I got that one right, but the third ingredient was what got me. Tabasco sauce. Never in a million years would have dreamed this was the zing I was tasting, but after I knew, it all made perfect sense.
Sweet, salty, whipped, but with an edge. That one dash makes a world of difference and takes this molasses butter from wow to HOLY BUTTER!
While you can serve Molasses Butter with dinner, rolls, biscuits, pancakes, waffles and more, I highly suggest trying The Turn House's recipe for Zucchini Bread. Again, not something I usually rave over, but this bread was out of this world! I've made it several times since acquiring the recipe.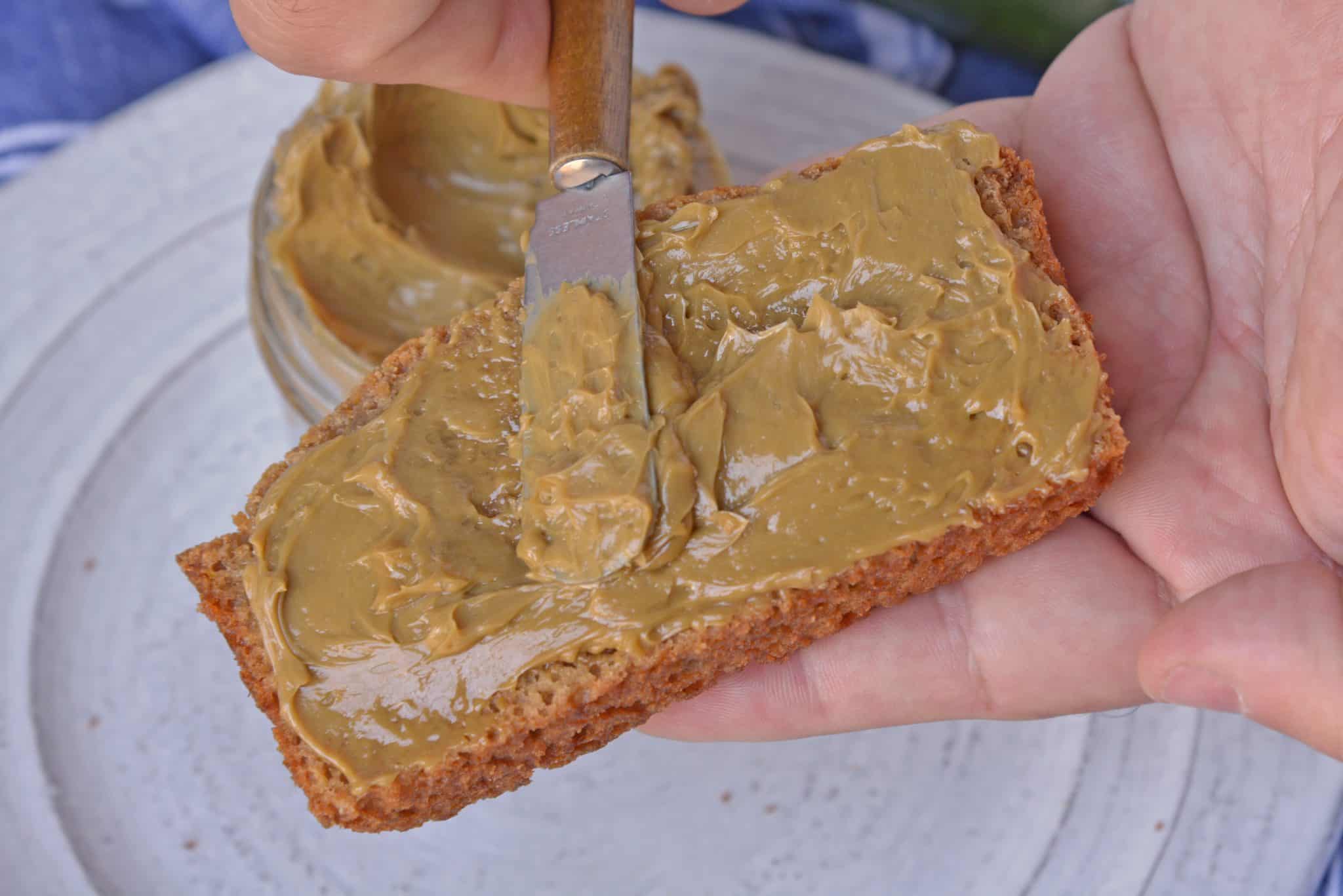 I also recommend using actual Tabasco sauce instead of a generic hot sauce. You can, of course, do so in a pinch, but the flavor from tabasco peppers really makes the butter.
Tools for making Molasses Butter:
Mini Food Processor– I use this thing daily! It is by far my most used kitchen appliance, it is small and I throw all the parts into the dishwasher, well except the base and cord, of course!
Butter Dish– There is nothing to make your glorious butter look better than a beautiful butter dish!
If you love Molasses Butter as much as we do, also check out my other flavored butters!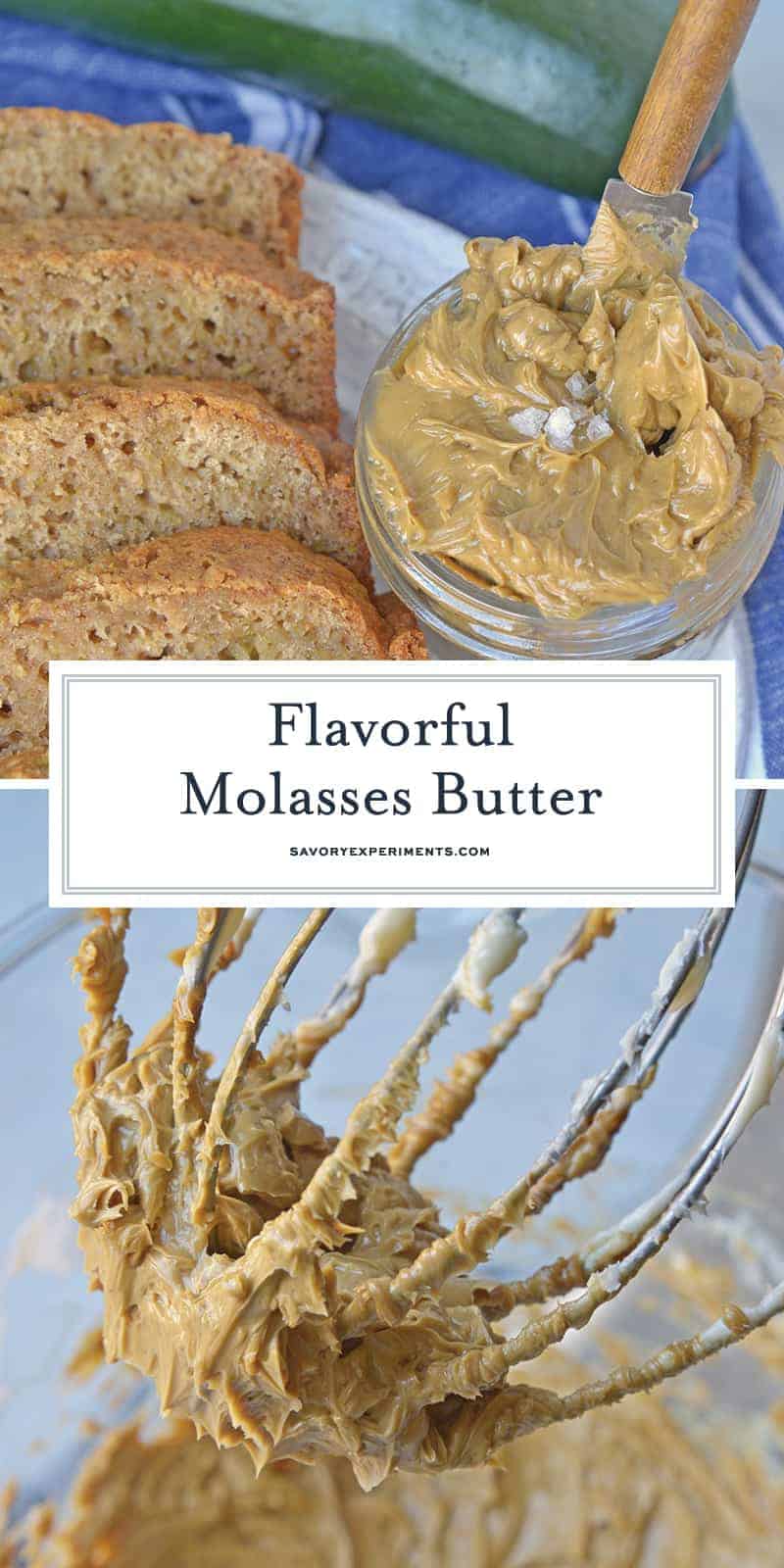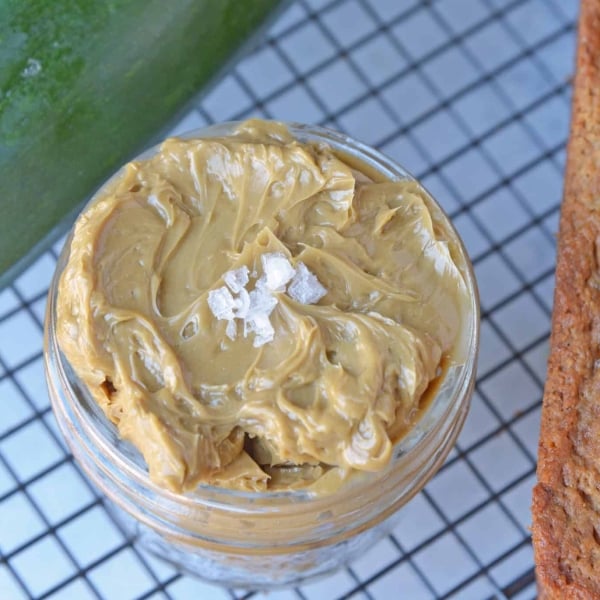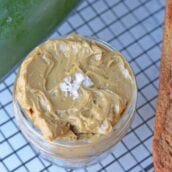 Molasses Butter with a Zing
Molasses Butter is the blend of butter, molasses and one secret ingredient that will never guess until see the recipe! Served best on fresh zucchini bread and biscuits!
Ingredients
1

cup

good butter

room temperature

1 1/2

tablesoons

molasses

1

dash

Tabasco Sauce
Instructions
Combine all ingredients in a small food processor or bowl and blend until well combined.

If you've tried this recipe, come back and let us know how it was!
Notes
Adapted from Jessica Banner.
Nutrition
Calories:
203
kcal
,
Fat:
23
g
,
Saturated Fat:
14
g
,
Cholesterol:
61
mg
,
Sodium:
202
mg
,
Potassium:
6
mg
,
Vitamin A:
710
IU
,
Calcium:
7
mg