There's nothing better than making pancake batter from scratch. So if you're looking for the best pancake recipes for this weekend's brunch, look no further!
I also won't judge you if you use a boxed mix. Hehehe.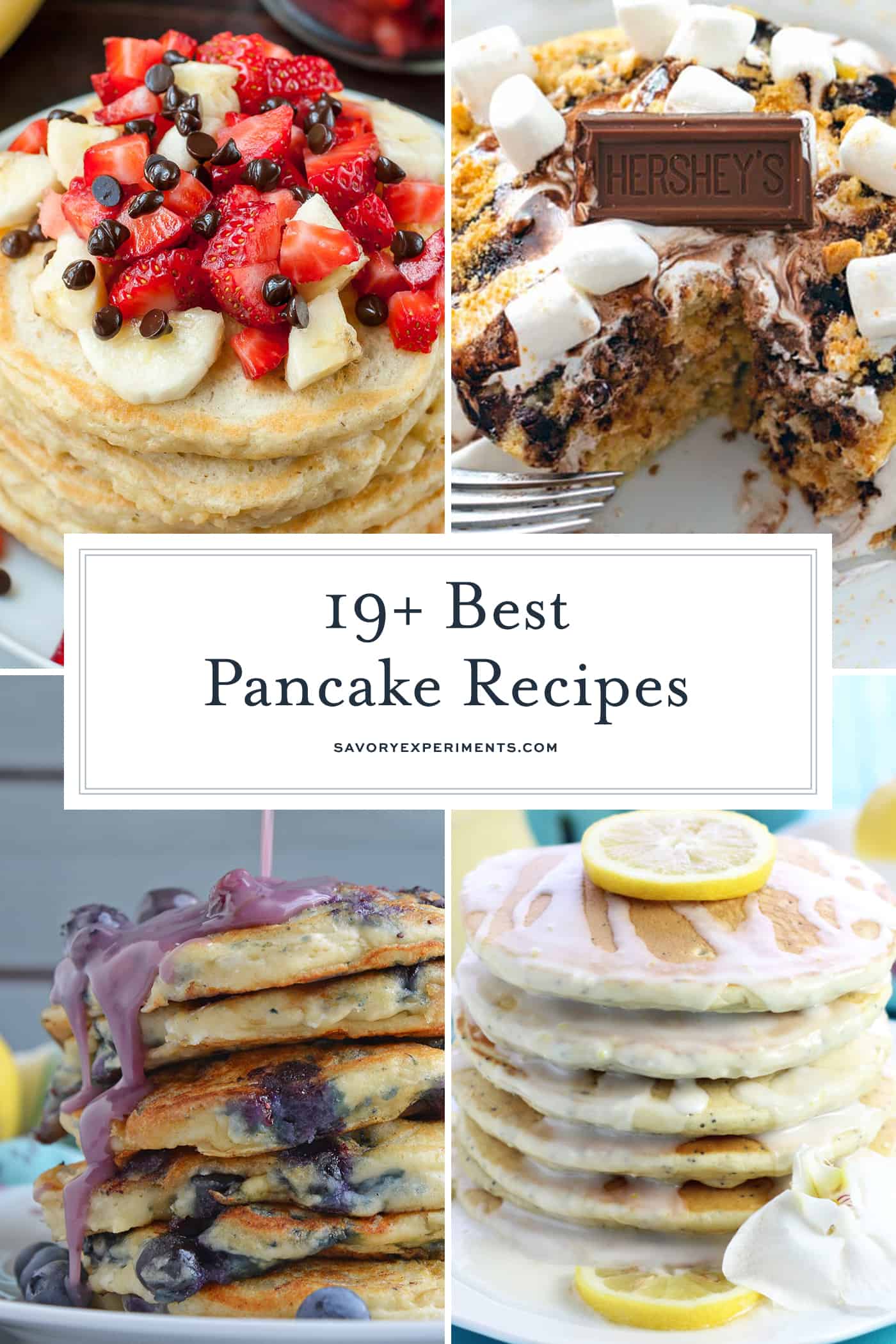 Delicious Pancakes are a meal everyone enjoys. Check this list of 19+ of the BEST pancake recipes for breakfast or brunch!
Do you have a favorite brunch dish? Next to some sort of eggs, my favorite is pancakes. Of course, I love the traditional buttermilk pancakes with maple syrup; but sometimes I like to be adventurous and try fun flavors!
This collection of pancake recipes are some of my favorites. Ranging from savory to sweet, chocolaty to fruity, this list really does have it all!
Sweet Pancake Recipes
These Blueberry Lemon Ricotta Pancakes make for a sweet and tart flavor combination. Perfect for Sunday brunch!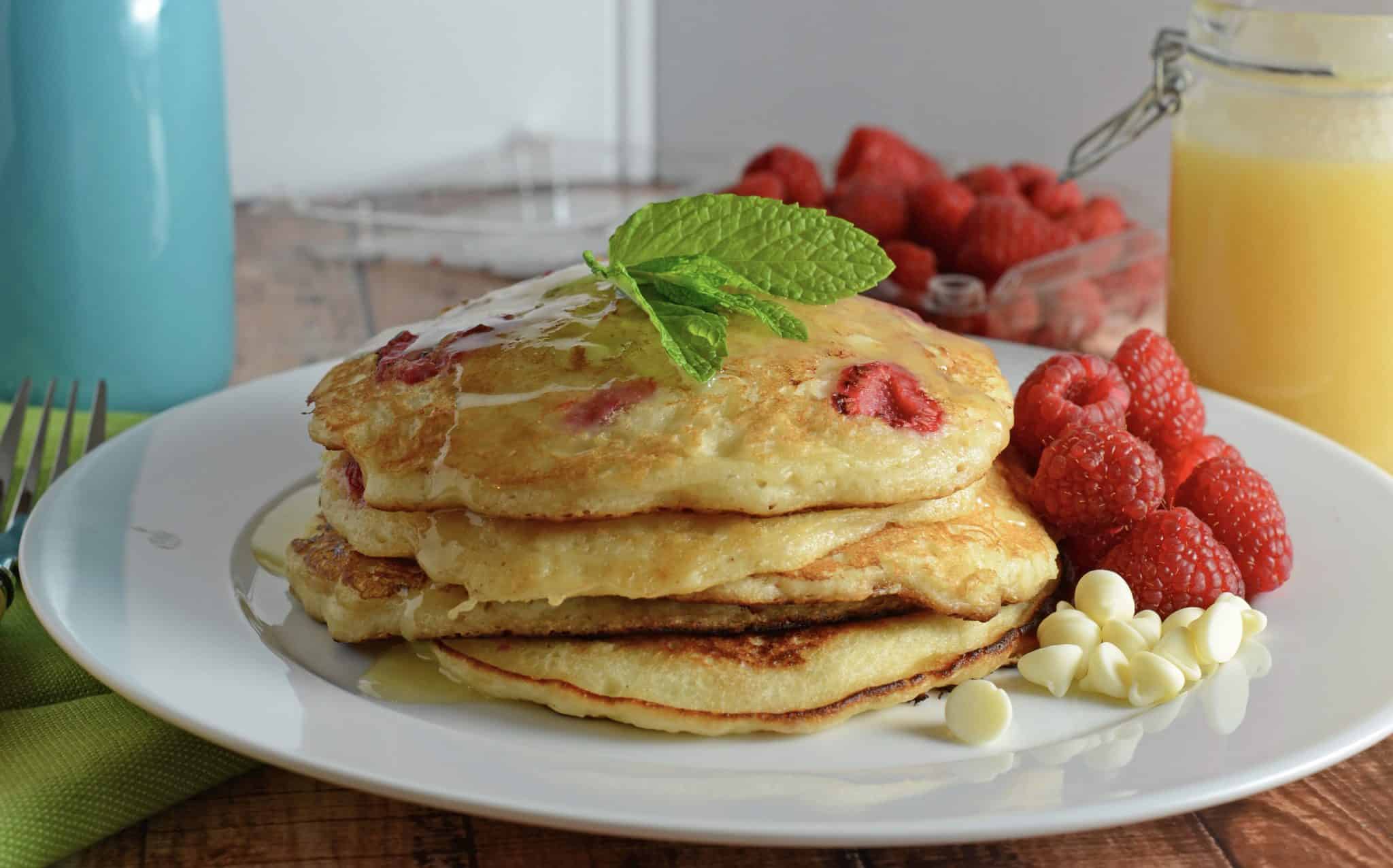 These White Chocolate Raspberry Pancakes are one of the best homemade pancakes recipes you'll find! These fluffy pancakes give a gourmet twist to the typical homemade pancakes you're used to, by adding fresh raspberries and white chocolate chips!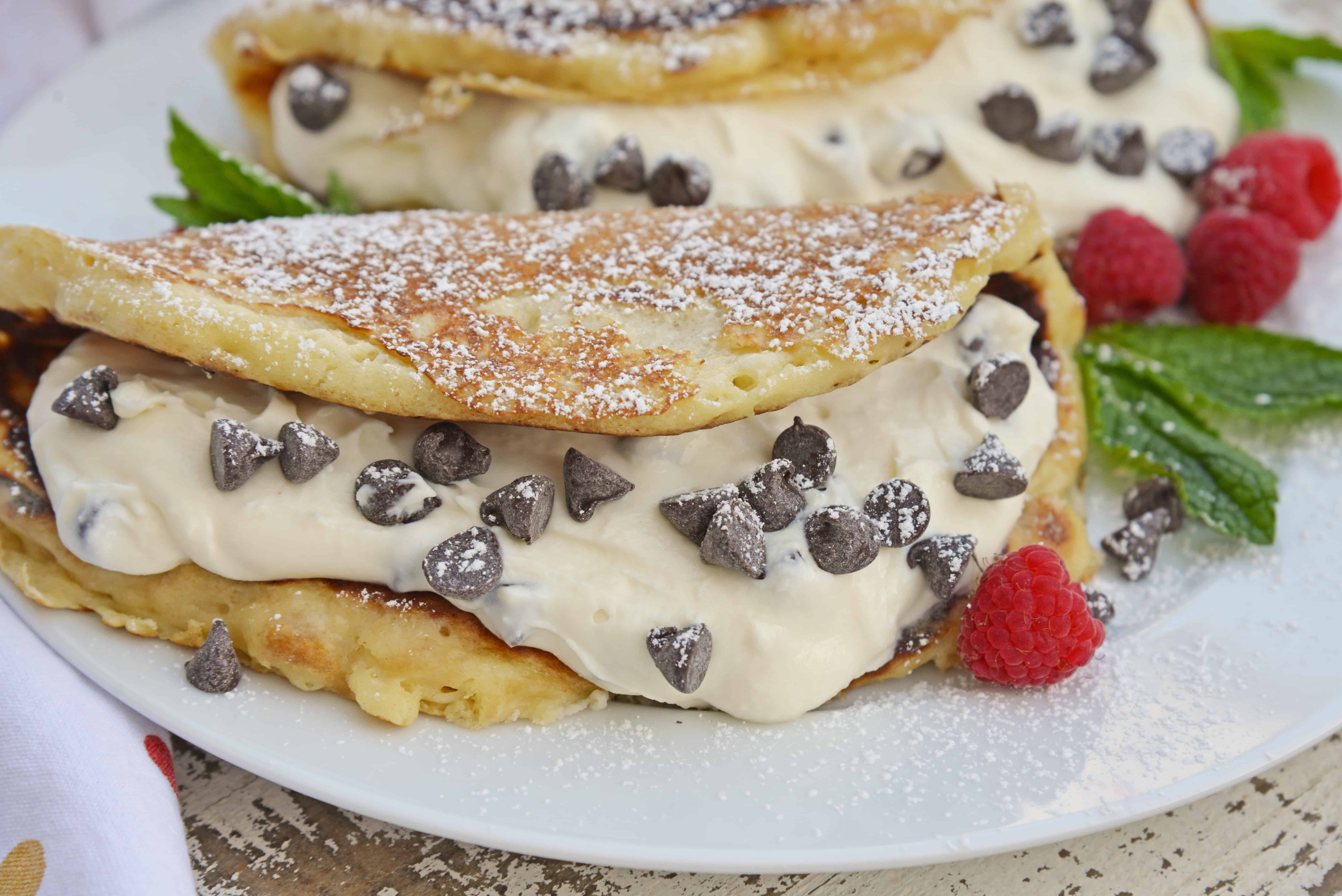 Cannoli Pancakes are buttermilk pancakes folded with delicious and creamy cannoli filling and chocolate chips.
Sheet Pan Pancakes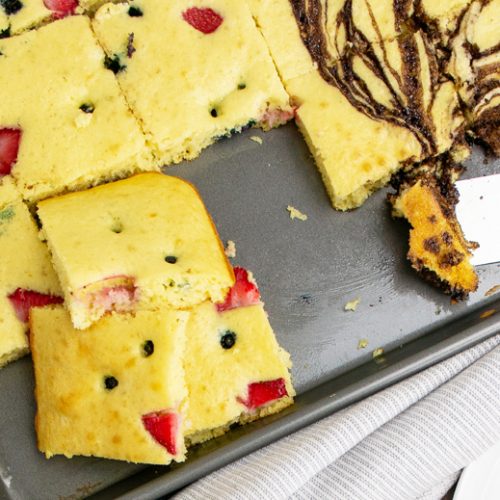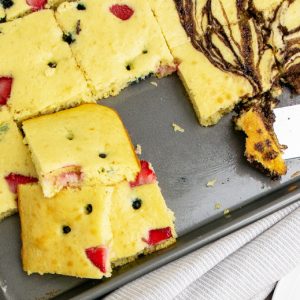 Fluffy Sheet Pan Pancakes are a quick & easy way to make breakfast for a group. With tons of options for add ins, this will surely be your go to breakfast!
Pancake Muffins are perfect little 3-bite muffins perfect for making with the kids. Use whatever add-in ingredients you'd like; fresh fruit, chocolate chips, herbs and more!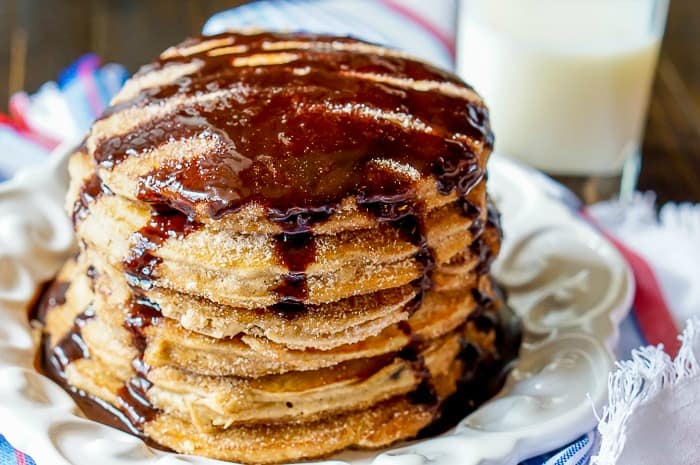 You won't be able to say no to these addicting Churro Pancakes! With plenty of cinnamon and sugar, these pancakes are reminiscent of your favorite Mexican dessert! You can find the recipe here.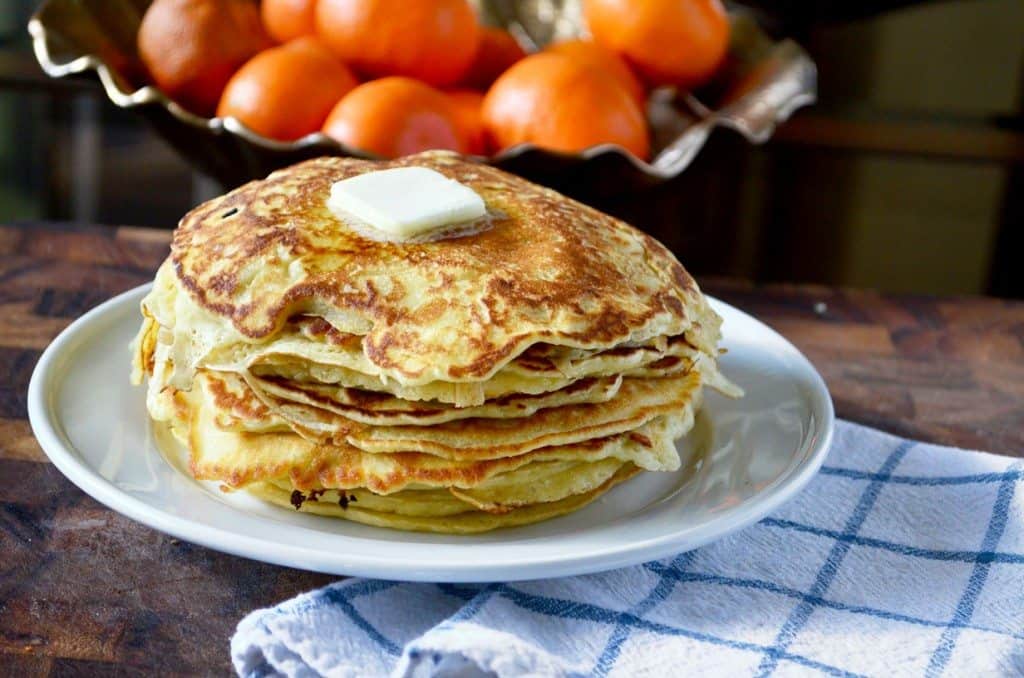 This Thin and Crispy Pancake recipe yields soft, thin pancakes with crispy edges. Still fluffy inside, and you can easily eat a whole stack of these! You can find the recipe here.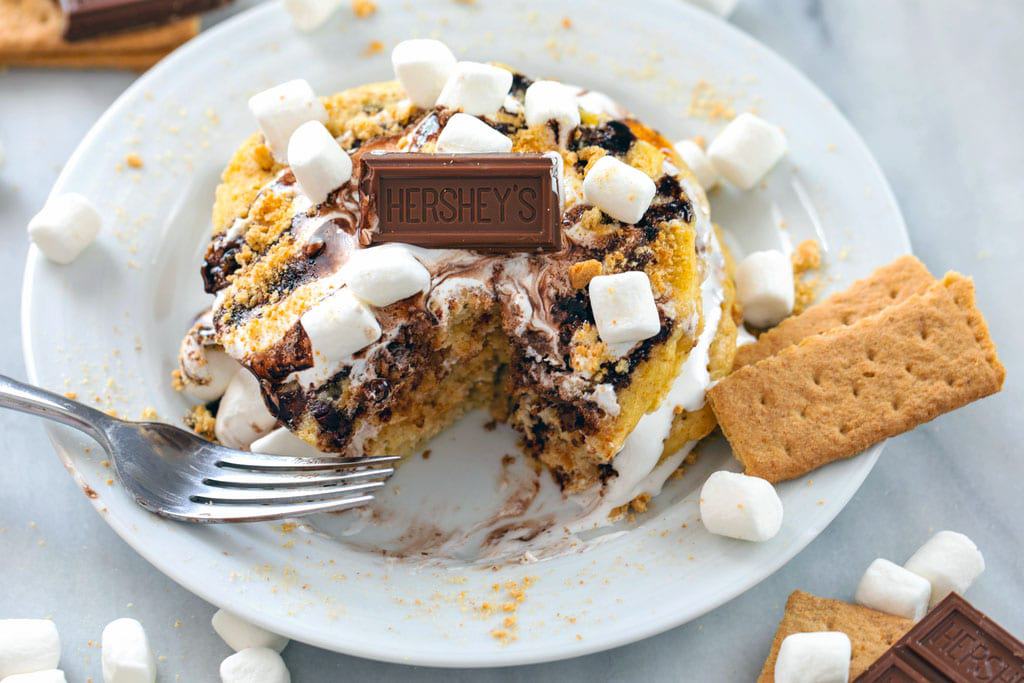 These S'mores Pancakes are packed with graham cracker flavor, homemade marshmallow fluff, and chocolate sauce! The perfect indulgent treat for Sunday brunch! You can find the recipe here.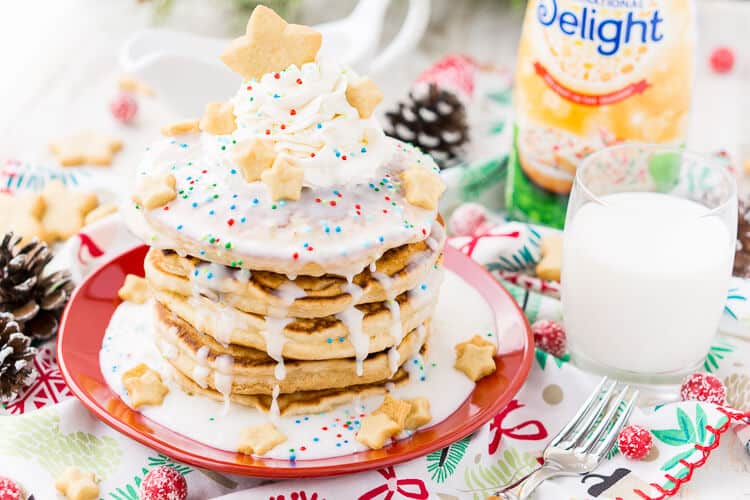 Trade in traditional buttermilk pancakes for thick, fluffy, and sweet ricotta based pancakes laced with sugar cookie creamer, and topped with baked sugar cookies, icing, whipped cream, and sprinkles! You can find the recipe here.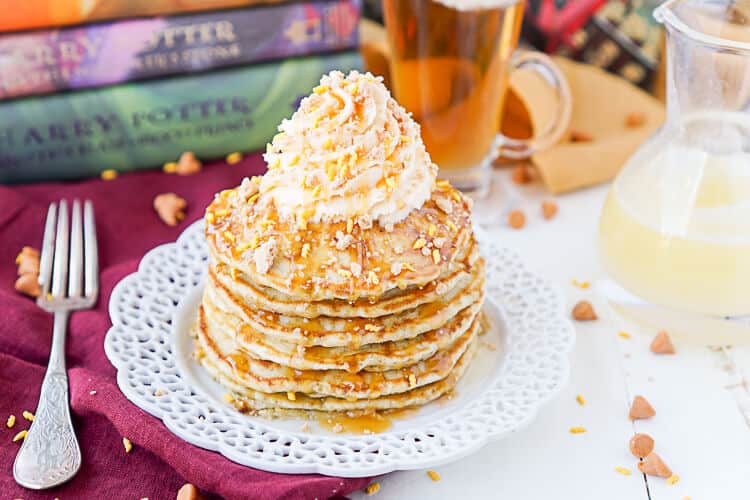 Whether you're a Harry Potter fan or not, these Harry Potter Butterbeer Pancakes are loaded with caramel, butterscotch, vanilla, and butter flavor and the perfect way start to your day! You can find the recipe here.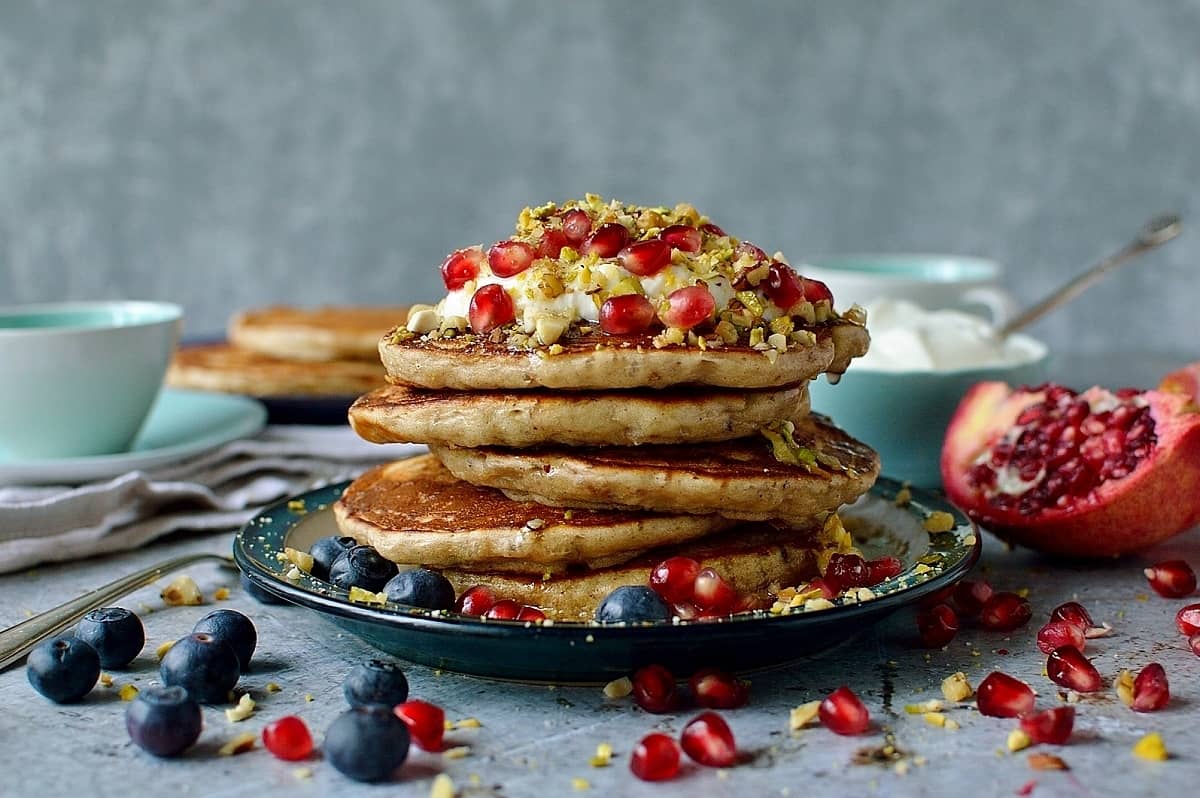 With cardamom, cinnamon, pistachios, and so much more, these unique Baklava Pancakes encompass all the best flavors of the delicate pastry into one delicious breakfast treat! You can find the recipe here.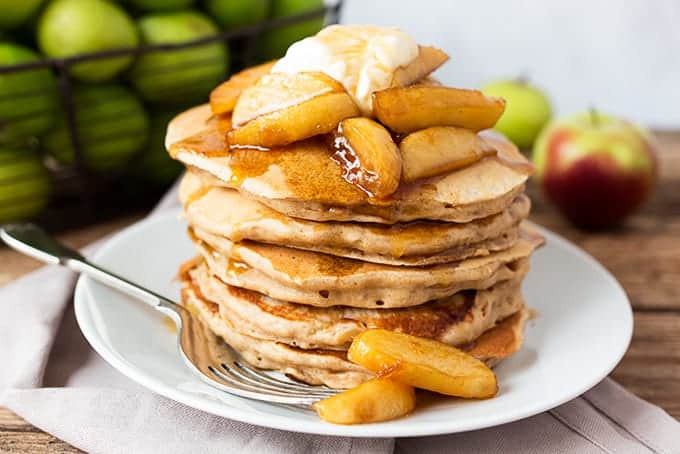 A spiced apple pancake recipe, topped with syrup poached apples and a spoonfuls of creamy, thick crème fraiche, these Apple Pie Pancakes are one glorious breakfast! You can find the recipe here.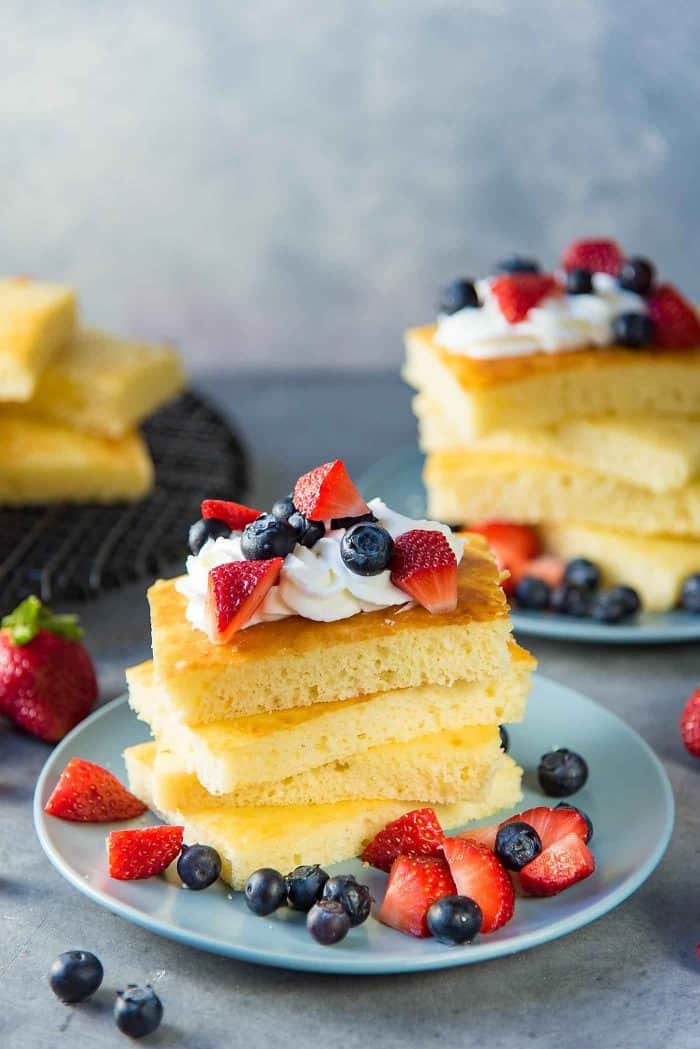 If you're making brunch for a crowd, these Sheet Pan Pancakes will make it easy! They take a fraction of the time and effort! You can find the recipe here.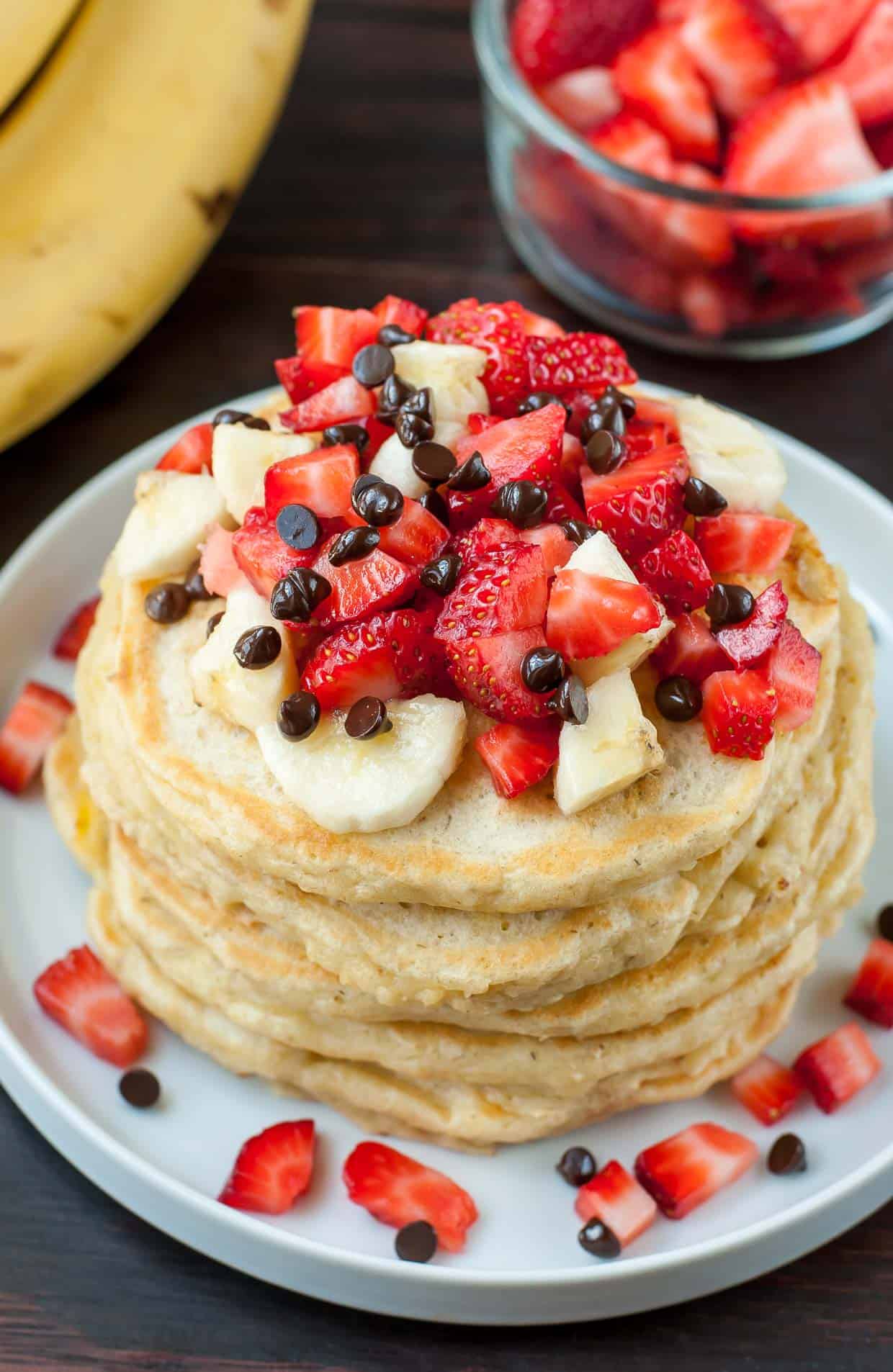 Perfectly fluffy oatmeal pancakes topped with banana, strawberries, and a kiss of dark chocolate chips, these Banana Split Pancakes are a healthy spin on dessert pancakes! You can find the recipe here.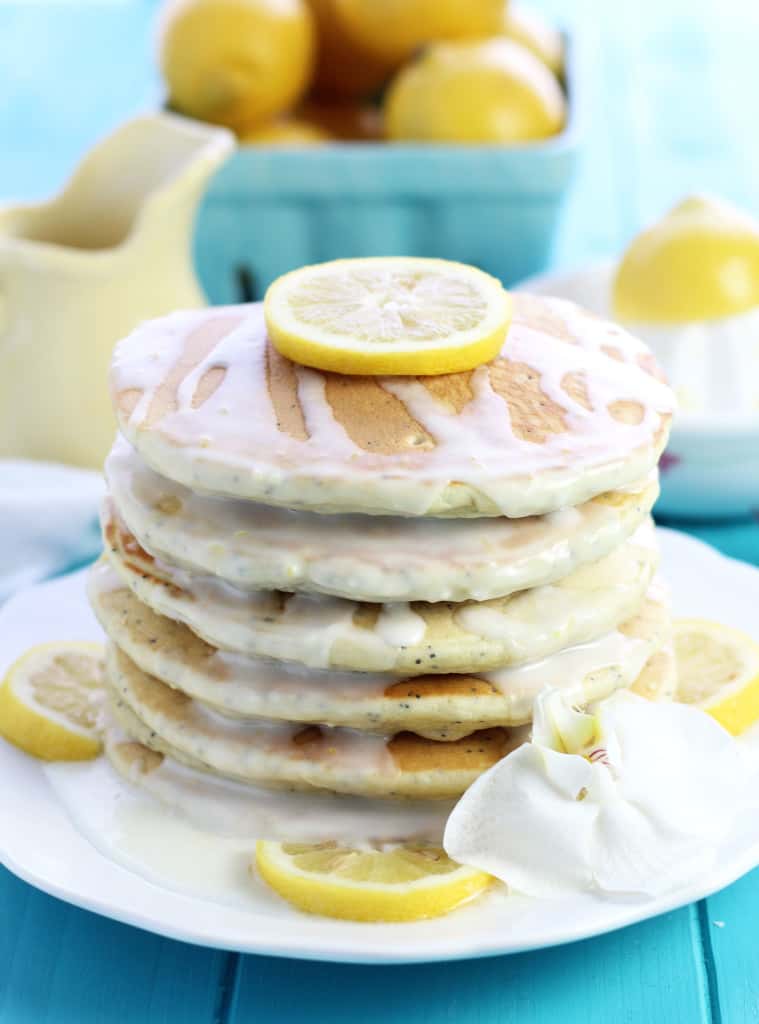 These Lemon Poppy Seed Pancakes with Lemon Glaze are perfectly fluffy, citrus-y and sweet! The lemon glaze is a welcome change from the usual maple syrup routine! You can find the recipe here.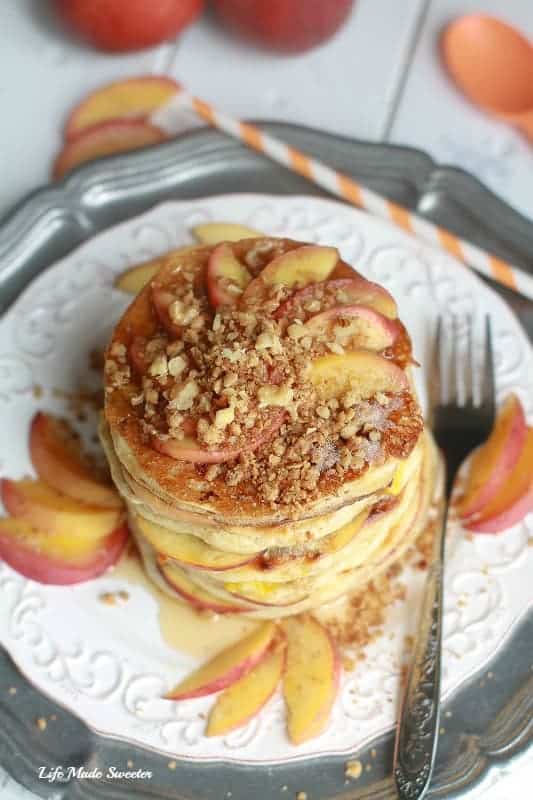 Peach Cobber Pancakes cook up perfectly soft, fluffy filled with juicy peaches and a warm spiced streusel. Best of all, it's like having a delicious peach cobbler dessert for breakfast! You can find the recipe here.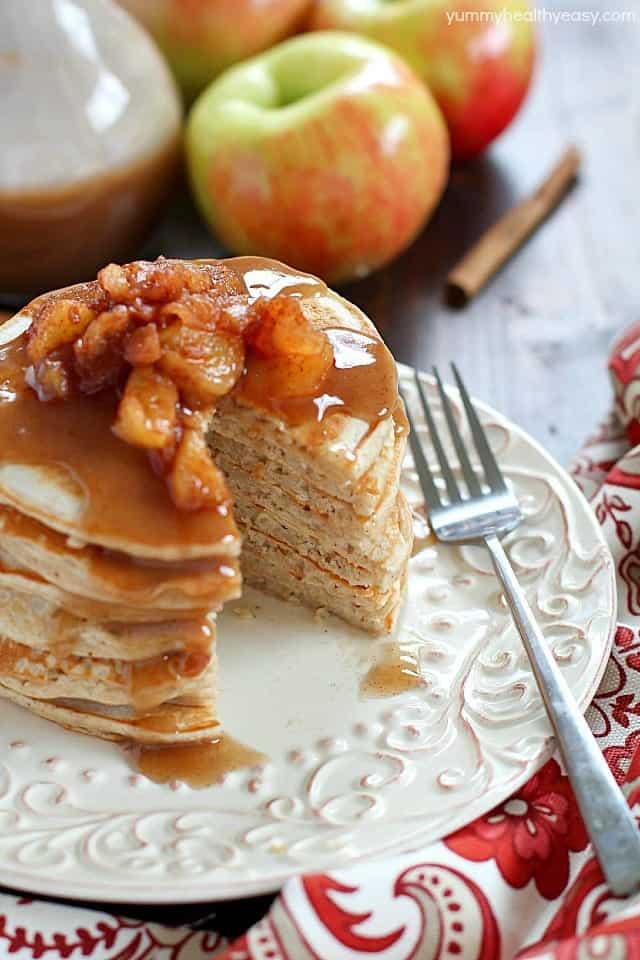 Start your morning with some Applesauce Pancakes with Cinnamon Syrup! They're healthier, light, fluffy and full of delicious flavors! You can find the recipe here.
Lemon Poppy Seed Pancakes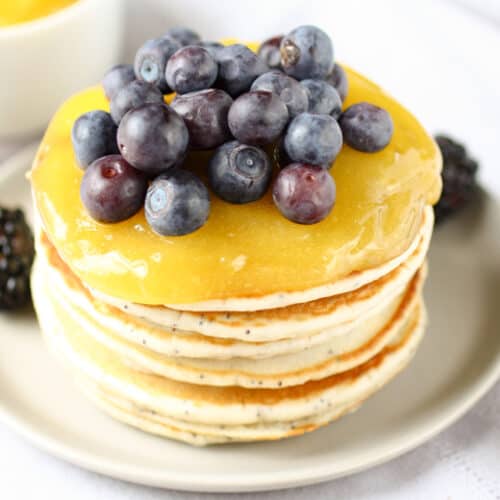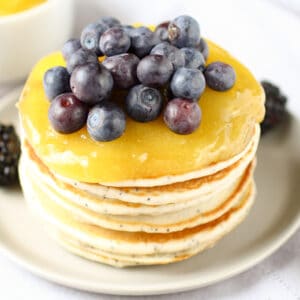 Add something light and fresh to your brunch menu with these Lemon Poppy Seed Pancakes!
Savory Pancake Recipes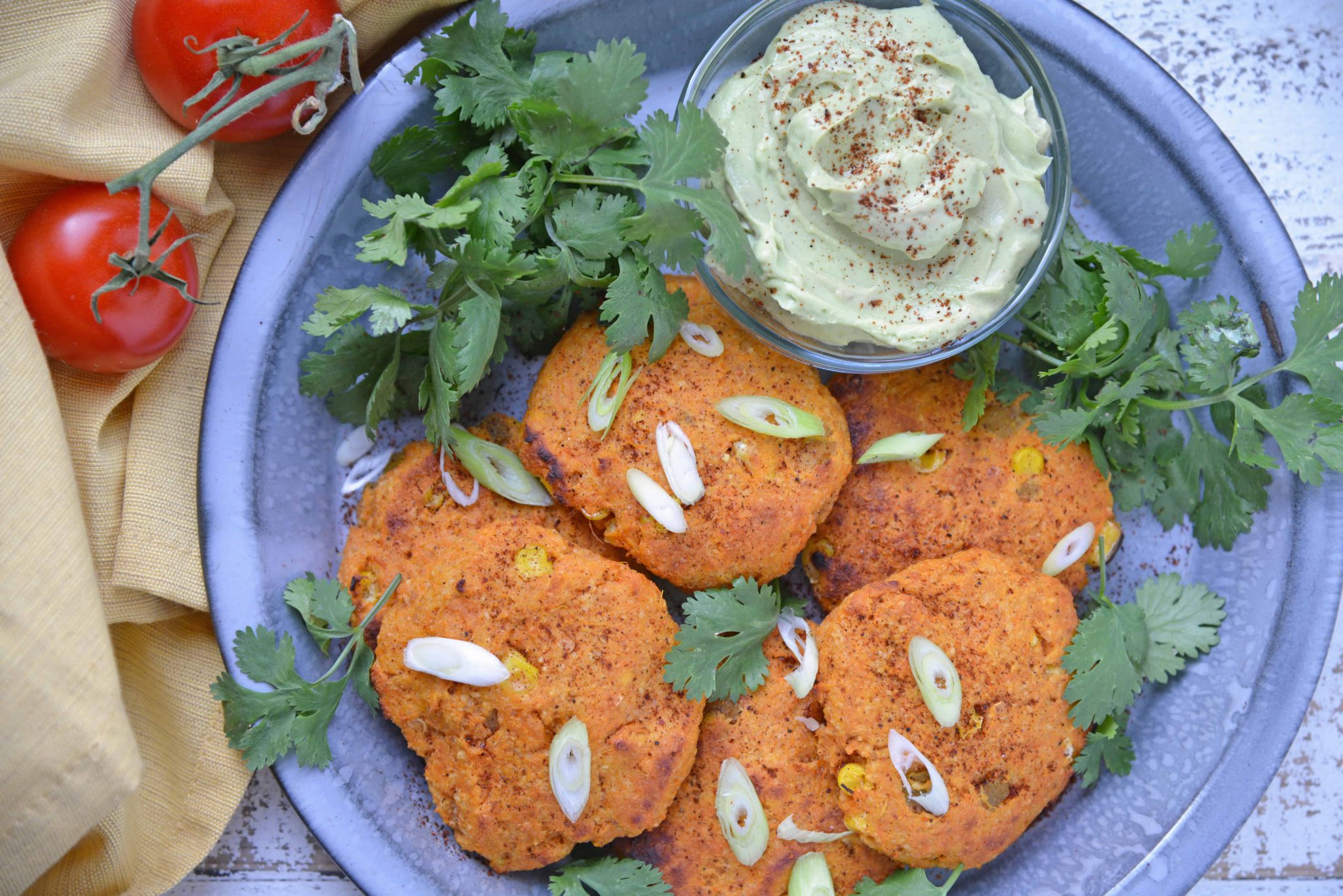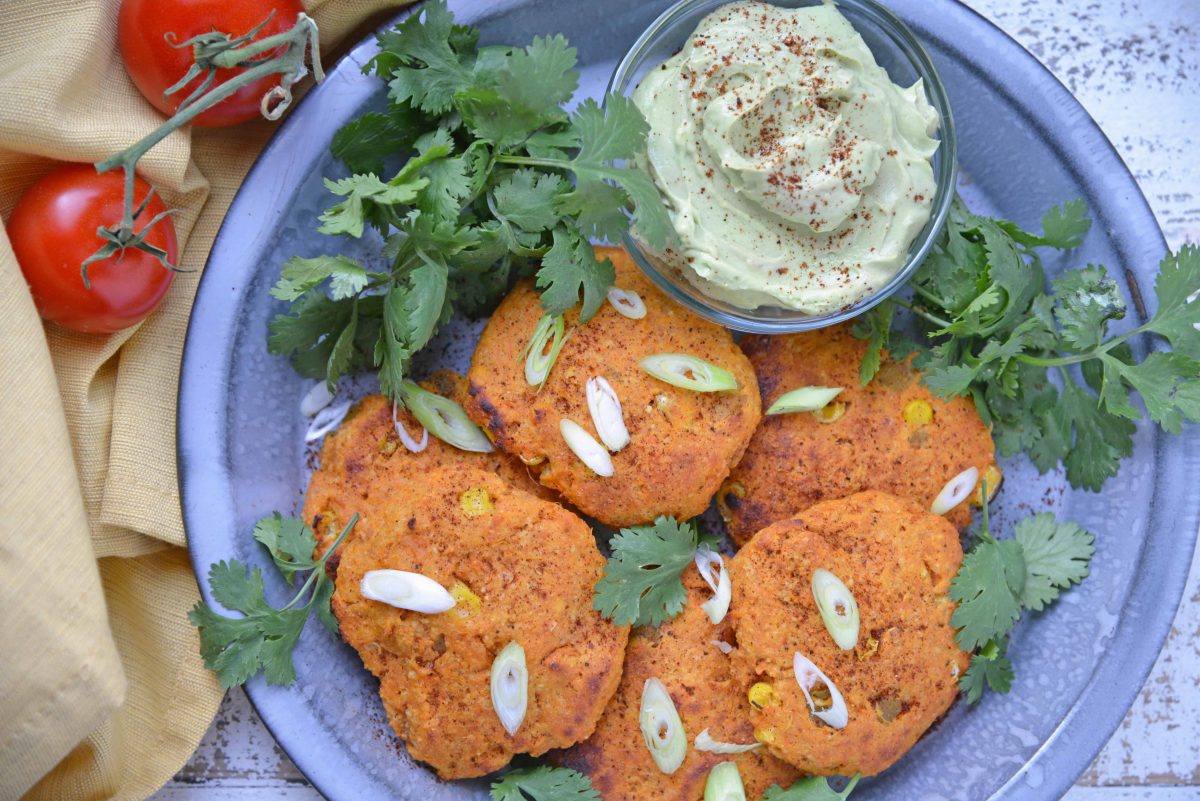 These Southwestern Sweet Potato Pancakes have sweet potatoes packed with diced green chiles, corn, cilantro and garlic paired with an avocado yogurt dipping sauce!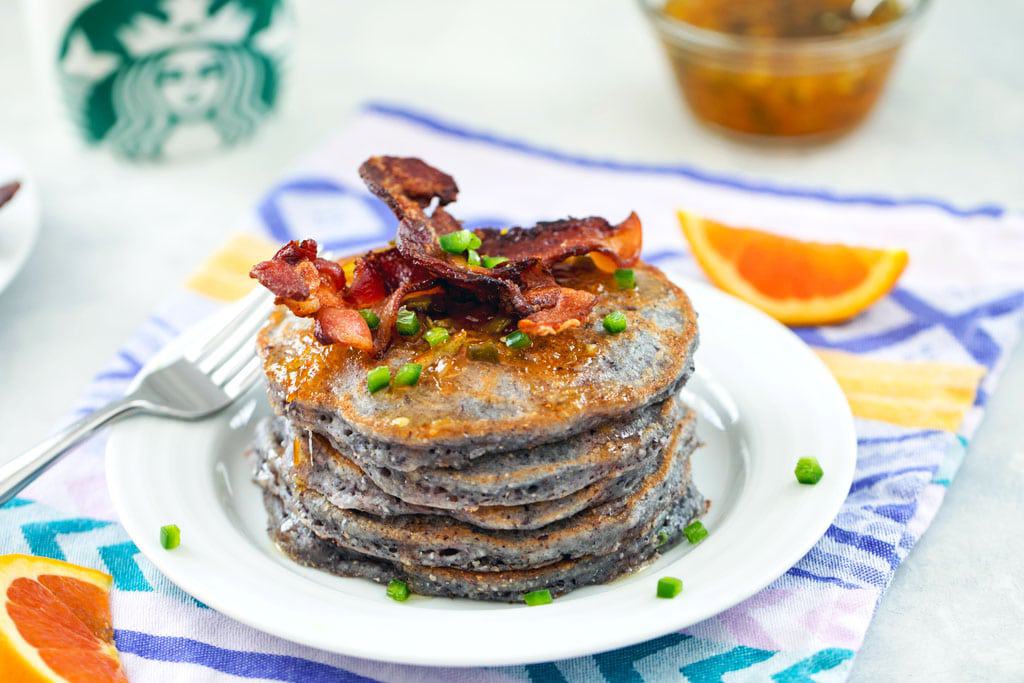 These Jalapeño Cornmeal Pancakes are made with blue cornmeal and topped with crispy bacon and orange marmalade syrup. With a little bit of spice and a little bit of sweetness, blue jalapeño pancakes make the ideal breakfast or dinner! You can find the recipe here.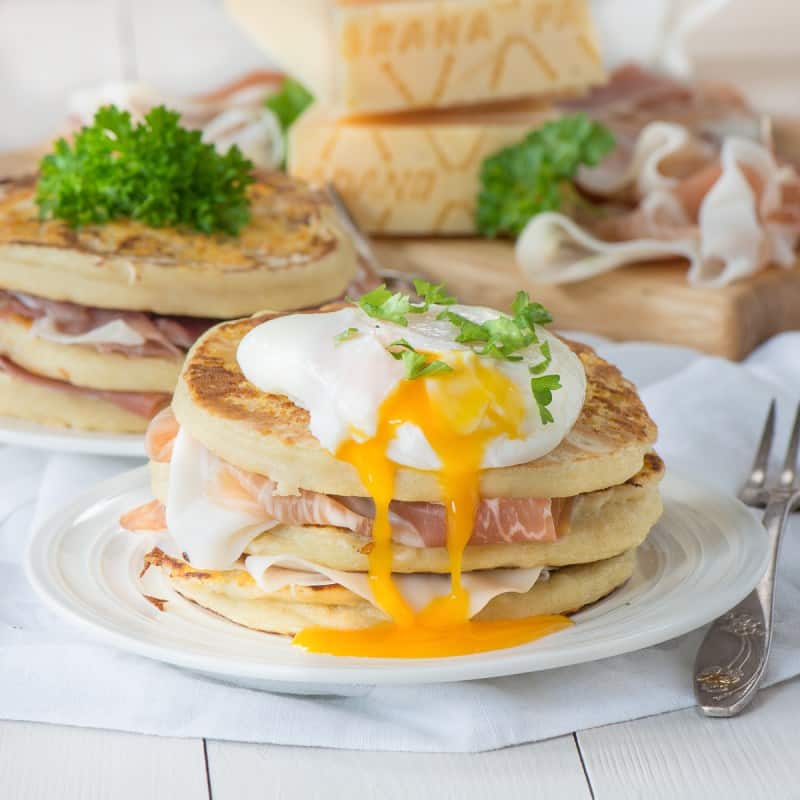 Soft potato pancakes topped with melted Grana Padano cheese topped with Prosciutto di San Daniele and a poached egg make the perfect weekend breakfast or light meal! You can find the recipe here.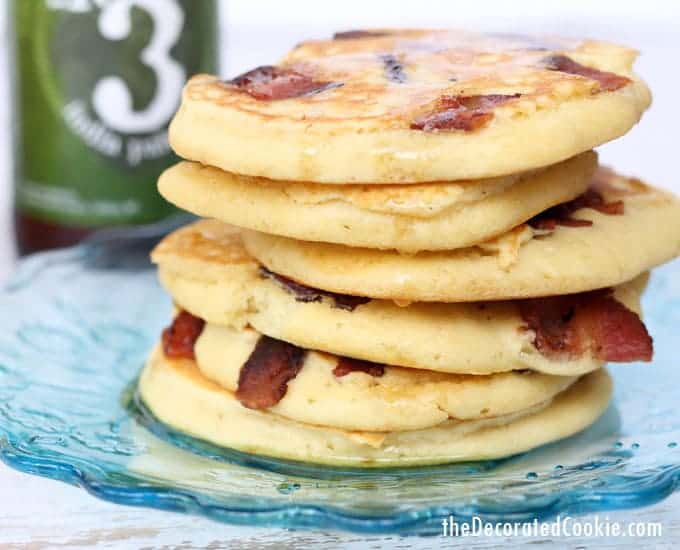 These Beer and Bacon Pancakes are what dreams are made of! I mean, can you think of a better combination?? You can find the recipe here.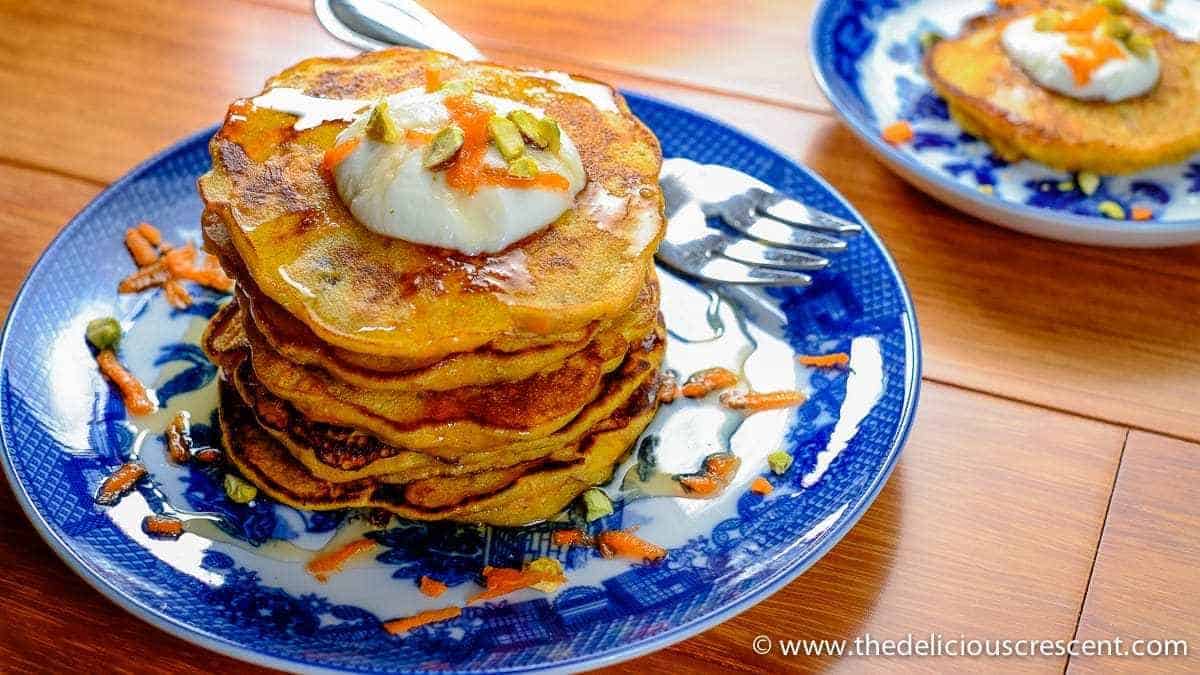 These Carrot Halwa Pancakes are a great way to sneak some veggies into your breakfast, while still making it delicious! You can the recipe here.
If you liked these pancake recipes, check out these other delicious breakfast recipes: