There's nothing better than making pancake batter from scratch. So if you're looking for the best pancake recipes for this weekend's brunch, look no further!
I also won't judge you if you use a boxed mix. Hehehe.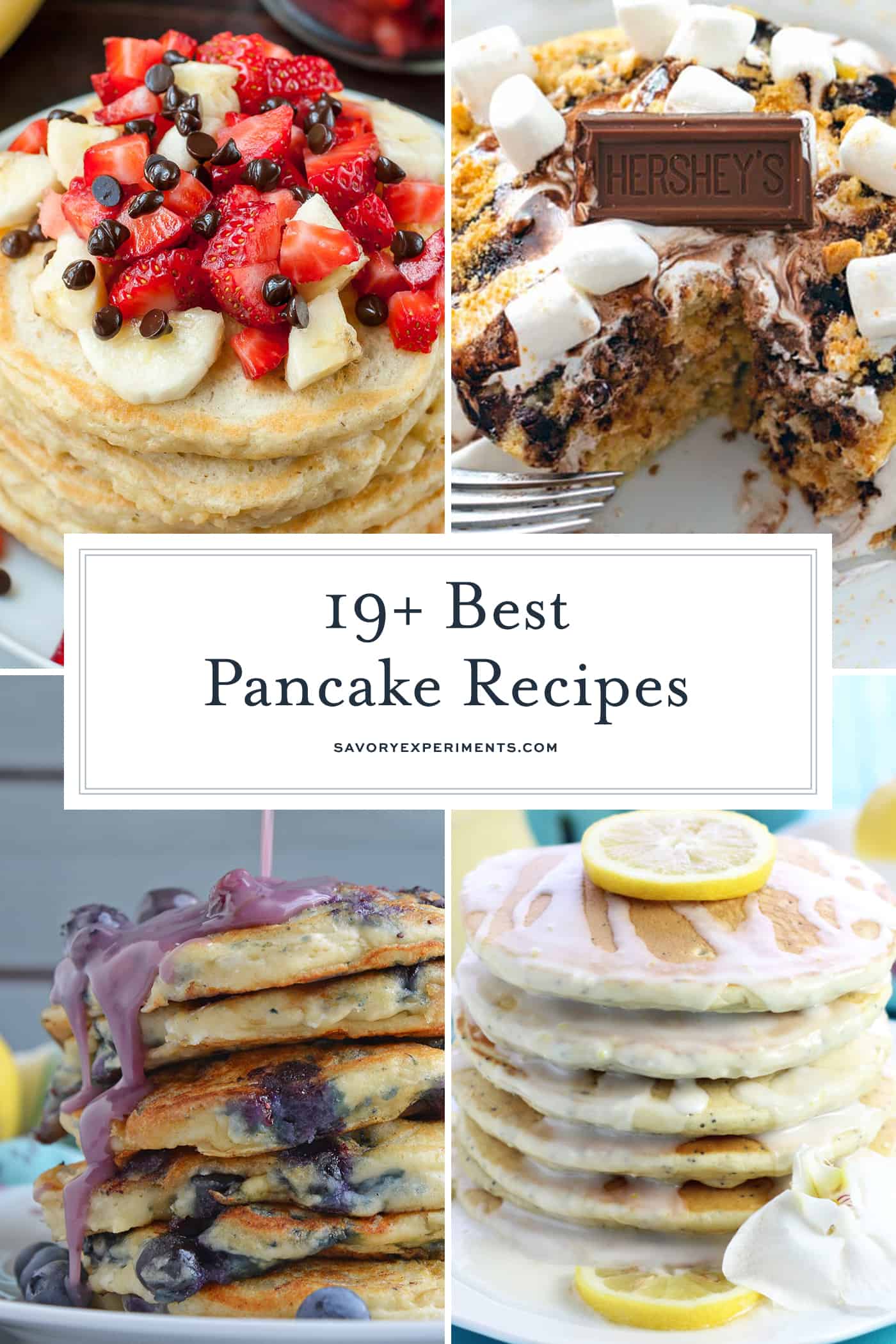 Delicious Pancakes are a meal everyone enjoys. Check this list of 27+ of the BEST pancake recipes for breakfast or brunch!
Do you have a favorite brunch dish? Next to some sort of eggs, my favorite is pancakes. Of course, I love the traditional buttermilk pancakes with maple syrup; but sometimes I like to be adventurous and try fun flavors!
This collection of pancake recipes are some of my favorites. Ranging from savory to sweet, chocolaty to fruity, this list really does have it all! And don't forget to try my homemade pancake mix, too!
Sweet Pancake Recipes
Top your sweet pancakes with Apple Cider Syrup, Vanilla Butter Syrup, Homemade Blueberry Syrup or even Cranberry Syrup.
Savory Pancake Recipes
If you liked these pancake recipes, check out these other delicious breakfast recipes: