Making homemade syrup is like a big warm hug. Homemade Apple Cider Syrup is one that you're going to love all year long. An apple a day, right?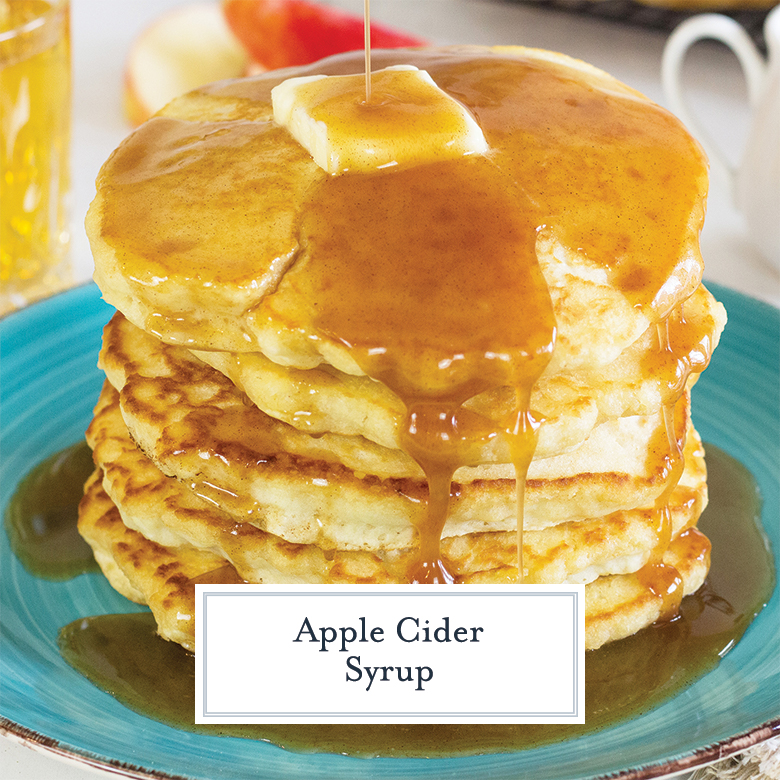 Serve your homemade syrup over your pancakes, waffles, crepes and more. Enjoy a great seasonal favorite any time of the year.
Apple Cider Syrup Recipe
Unlike pumpkins where you have to wait for them fresh from the vines in autumn, apples are special. Apples can be purchased throughout the year even though they're picked in the fall too.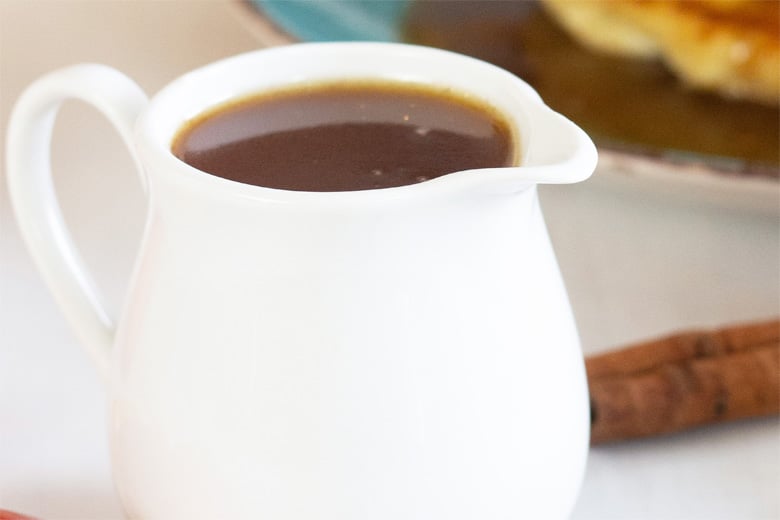 Apples are one of the only foods to hold so well like this. This is also the reason why we can get crisp apples in the off season.
Fun fact: The apples currently in the stores that you are buying right now were picked from last year's season. Apples are stored in a barn-like building with all of the air sucked out. This keeps them fresh for an entire year!
With apples being such a healthy, delicious and versatile fruit, there's not much that you can't do with them.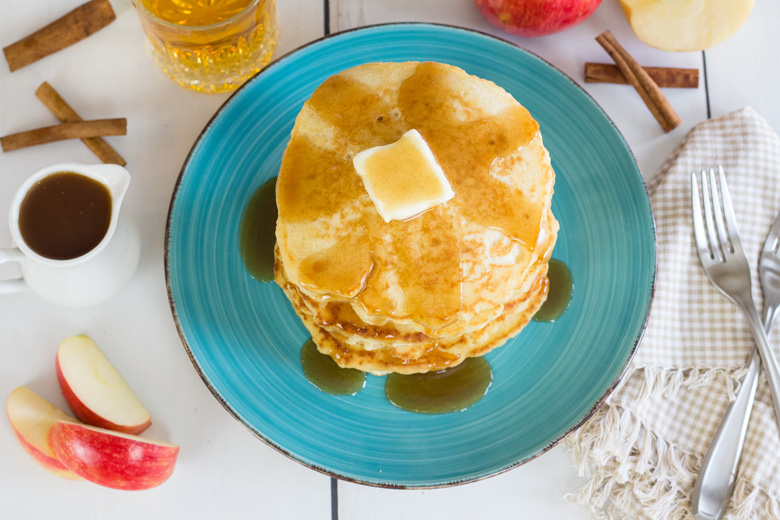 Availability of Ingredients
Turning apple cider into a homemade apple cider syrup is just one more reason to visit the orchards or go shopping. As I said, apples are available everywhere and all year long. Fix those apple cravings no matter the weather or month!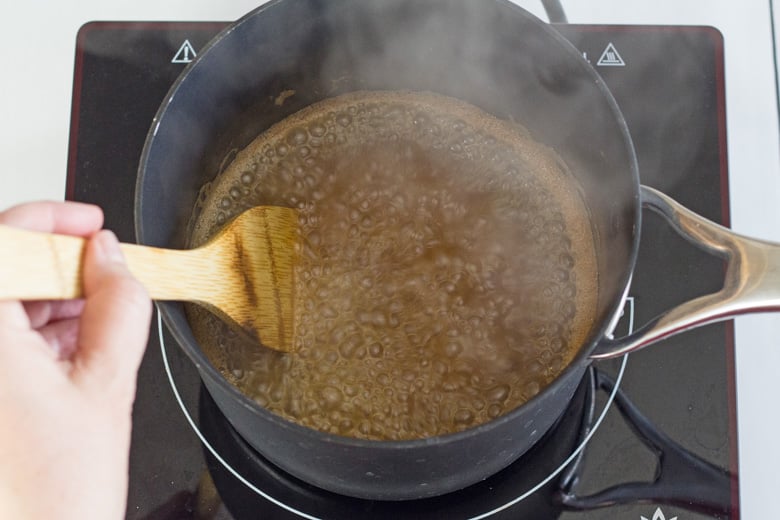 Despite the availability of apple products, not many people buy apple cider in the spring or early summer. It's often seen as a seasonal drink. Cider can even be hard to find in-stores during the off season but should be in stock even if unadvertised.
I think I always have something apple related in my shopping carts no matter the time of year. Whether it's a fresh bag of apples, bottled apple juice or cider, or an apple flavored product.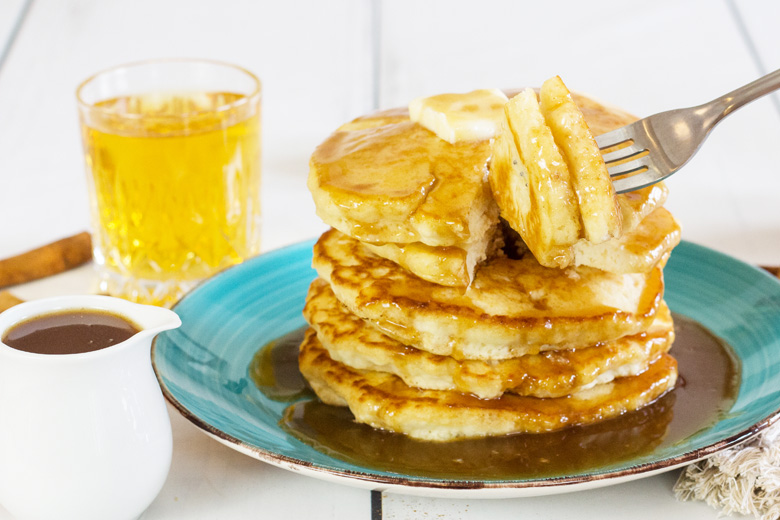 There are so many apple recipes out there to try, it can never possibly get boring! Some of my favorites are:
How to Serve Apple Cider Syrup
If truth be told, this recipe is fabulous over pancakes, but it's also delicious over this Instant Pot Breakfast French Toast too! It's also a fun evening treat when you dip cold crisp apples into it. Oh it's good!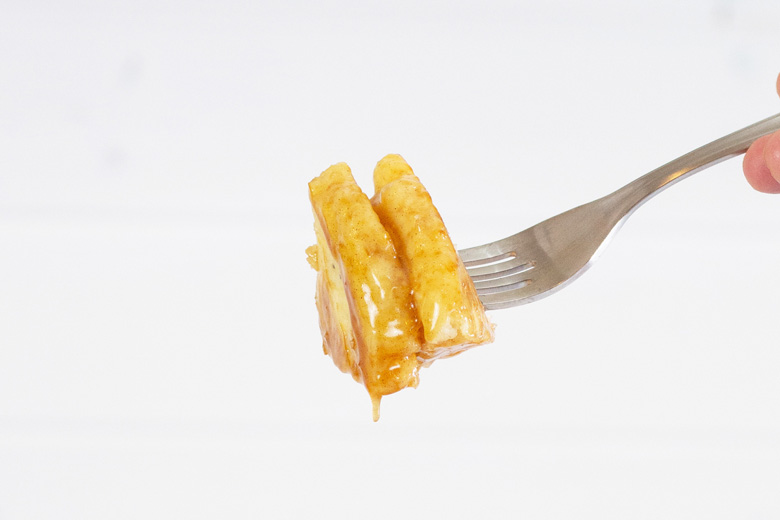 Here are some of my breakfast favorites to serve this apple cider syrup with:

Compared to a lot of other syrup recipes out there this one is pretty healthy. As long as the cider you use is 100% juice. If you avoid the cider flavored sugar water then this syrup is a great healthy option.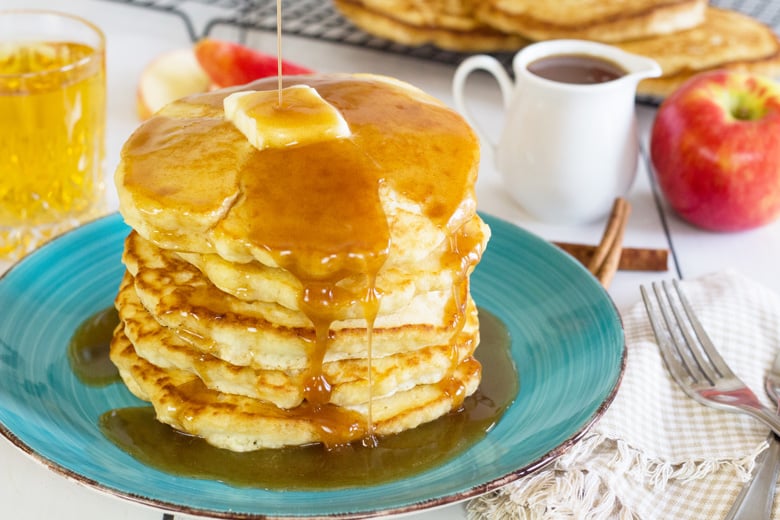 Some syrups are made using corn syrup and added preservatives. Comparing this syrup to those definitely gives it some brownie points!
Storage and Freezing
Homemade syrups can last a month if properly stored in the fridge.
However, I recommend not keeping them for longer than a month just out of precaution. One month should be plenty of time to use it all up in various meals though!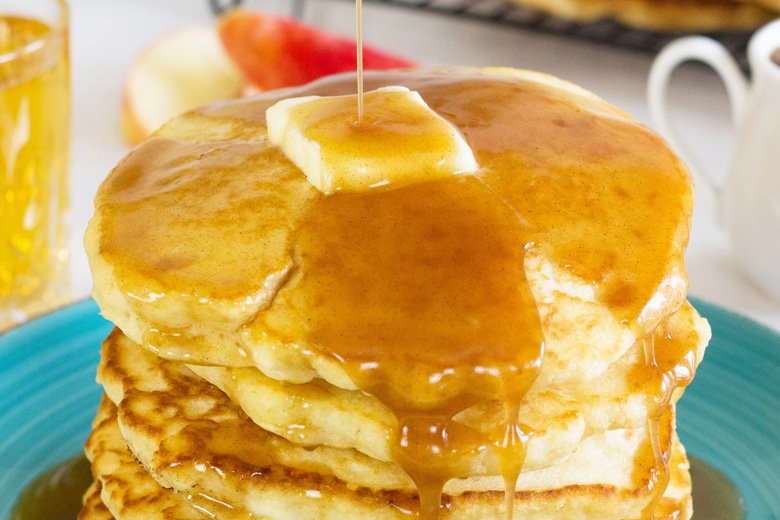 You can also freeze your apple cider syrup. Place it in an airtight container and stick in the freezer until you're ready to use it. Due to the sugar content, it may not freeze solid. But, it can keep frozen for up to a year.
Simply thaw it in a bowl of warm water and use. You can also heat it in the microwave or on the stove top if you want that fresh homemade syrup taste.
Reheating Apple Cider Syrup
To reheat your syrup you have 2 good options- the microwave and the stove top.
For the microwave method, you'll want to pour how much you need into a microwave safe bowl. Warm it for about 30 seconds and stir. It shouldn't take long to heat up. Use as desired.
For the stove top method pour the amount desired into a small saucepan on the stove. Heat over medium heat until simmering and then use.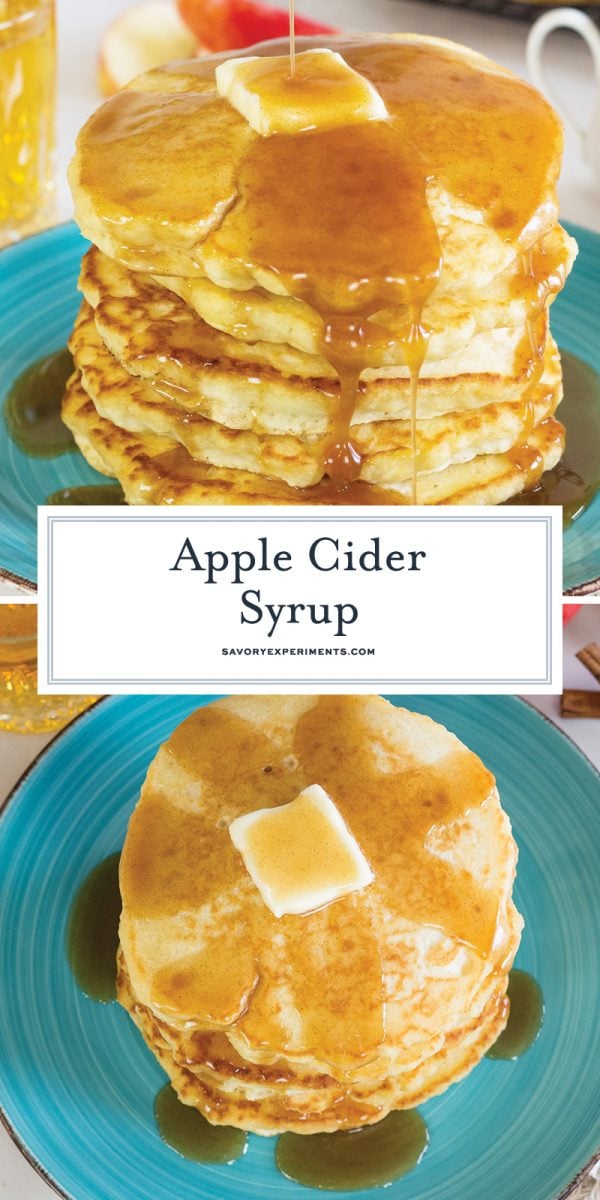 More homemade syrup recipes: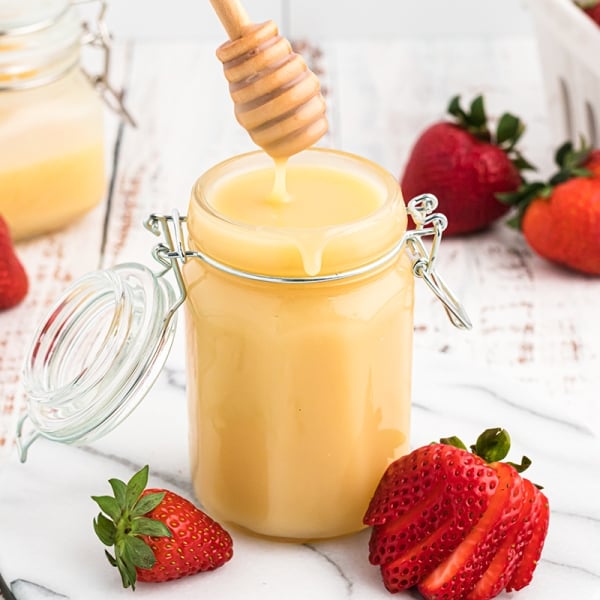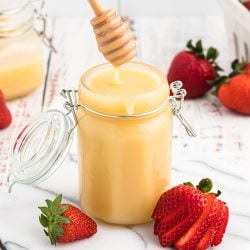 Dutch Honey Syrup (Vanilla Butter Syrup Recipe)
Dutch Honey Syrup Recipe is an easy homemade syrup for pancakes, waffles, French toast, biscuits or even vanilla ice cream!
View this recipe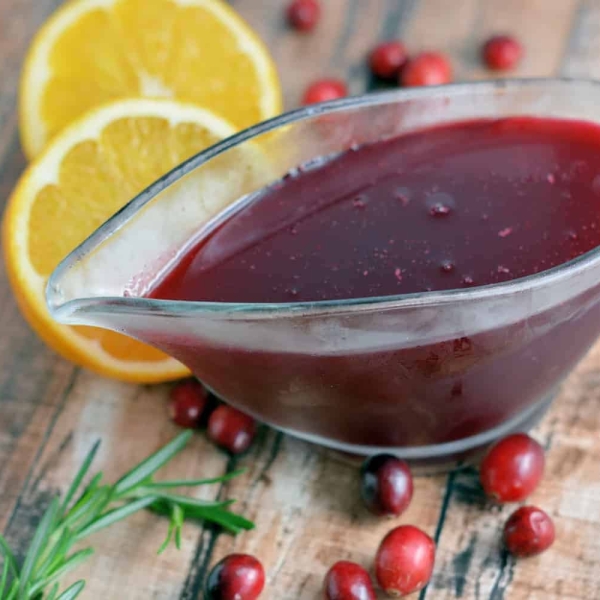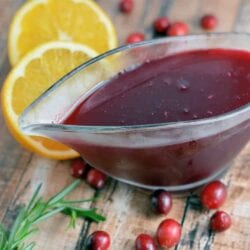 Cranberry Syrup Recipe
A tartly sweet syrup that will wake up your taste buds. Serve for breakfast or dessert.
View this recipe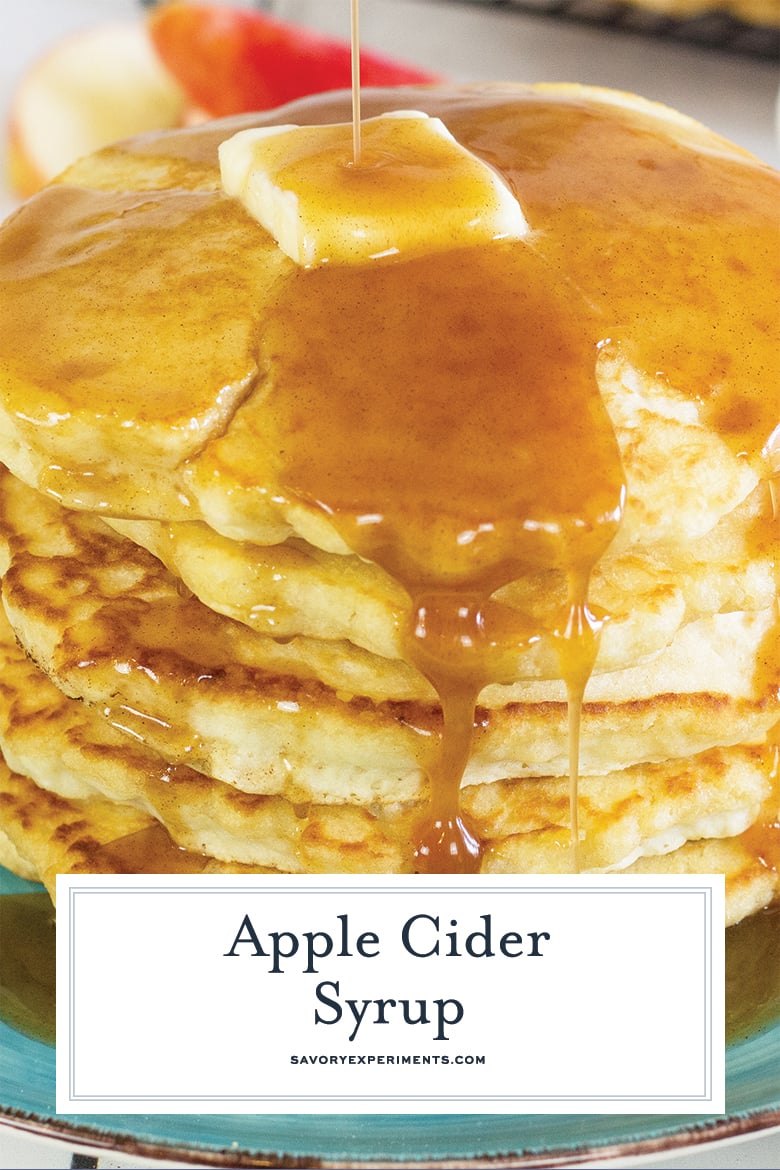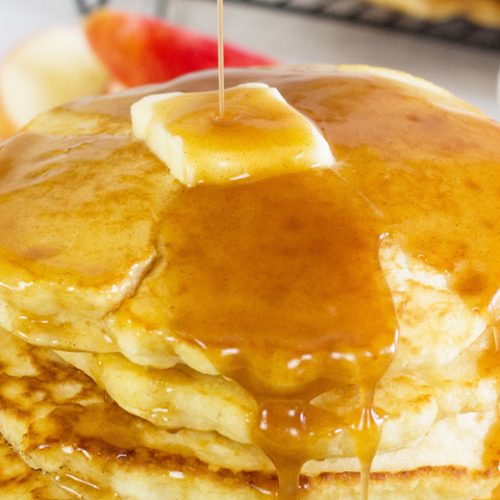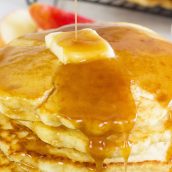 Apple Cider Syrup
Making homemade syrup is like a big warm hug. Homemade Apple Cider Syrup is one that you're going to love all year long. An apple a day, right?
Instructions
In a small bowl, combine corn starch, cinnamon, allspice, ginger, cloves, salt and brown sugar. Mix dry ingredients together.

Add dry ingredients to saucepan and stir.

Remove from heat and allow to cool for 10 minutes.

If you've tried this recipe, come back and let us know in the comments or ratings!
Nutrition
Calories:
101
kcal
,
Carbohydrates:
14
g
,
Protein:
1
g
,
Fat:
5
g
,
Saturated Fat:
3
g
,
Cholesterol:
14
mg
,
Sodium:
49
mg
,
Potassium:
52
mg
,
Fiber:
1
g
,
Sugar:
13
g
,
Vitamin A:
158
IU
,
Vitamin C:
1
mg
,
Calcium:
12
mg
,
Iron:
1
mg