If you're on the search for the best pancakes to serve up on weekend mornings, you'll want to try these absolutely amazing fluffy buttermilk pancakes. They're definitely a favorite breakfast in my house.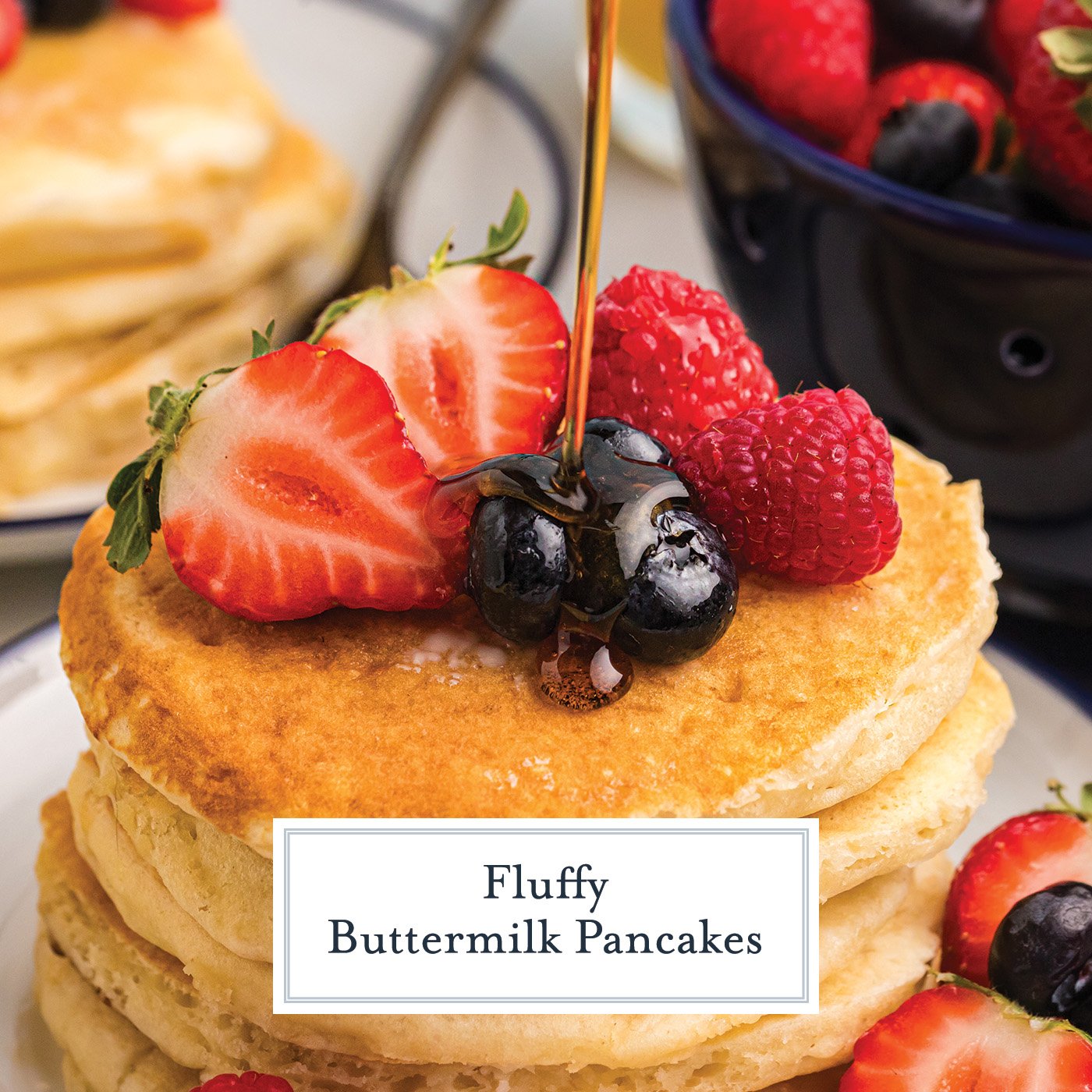 Made with a handful of pantry staples, plus the buttermilk that helps to give the pancakes their fluffiness, this homemade pancake recipe requires very little work or time. But it creates possibly the best buttermilk pancakes you've ever had.
Whether you want to make amazing pancakes for a special celebration or you just want a tasty, sweet start to the day, these are the perfect pancakes!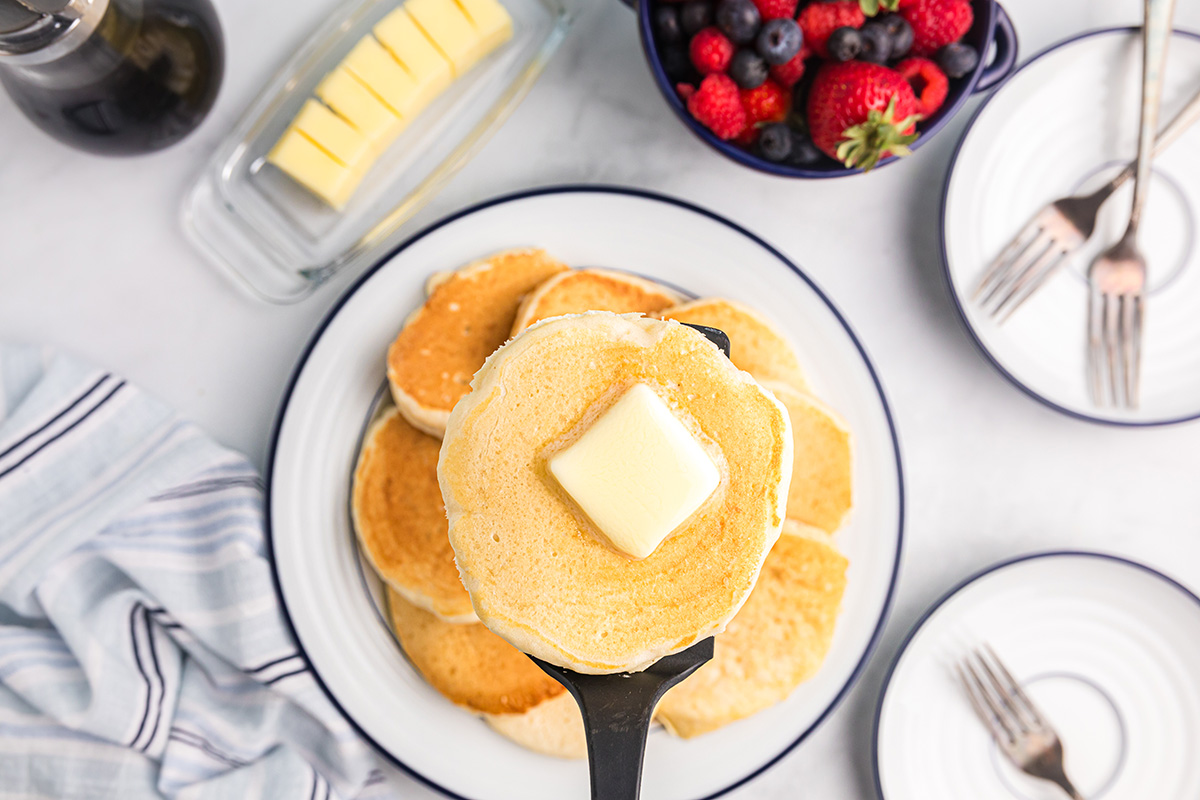 Why You'll Love Fluffy Buttermilk Pancakes
What's not to love about an airy, light pancake first thing in the morning, right?
Texture – The obvious reason to make this pancake recipe is that the pancakes have the very best texture thanks to the buttermilk — that's what sets them apart. Plus, their airiness means that they perfectly soak up syrup, melted butter, or other toppings.
Great for Making Ahead – These easy pancakes can be refrigerated or stored so that you have them ready for quick morning meals or to feed a crowd for brunch.
Crowd-Pleasing – There's maybe no more comforting way to start the day than digging a fork into a stack of steamy, warm pancakes slathered with butter and drizzled with maple syrup. Almost everyone loves them!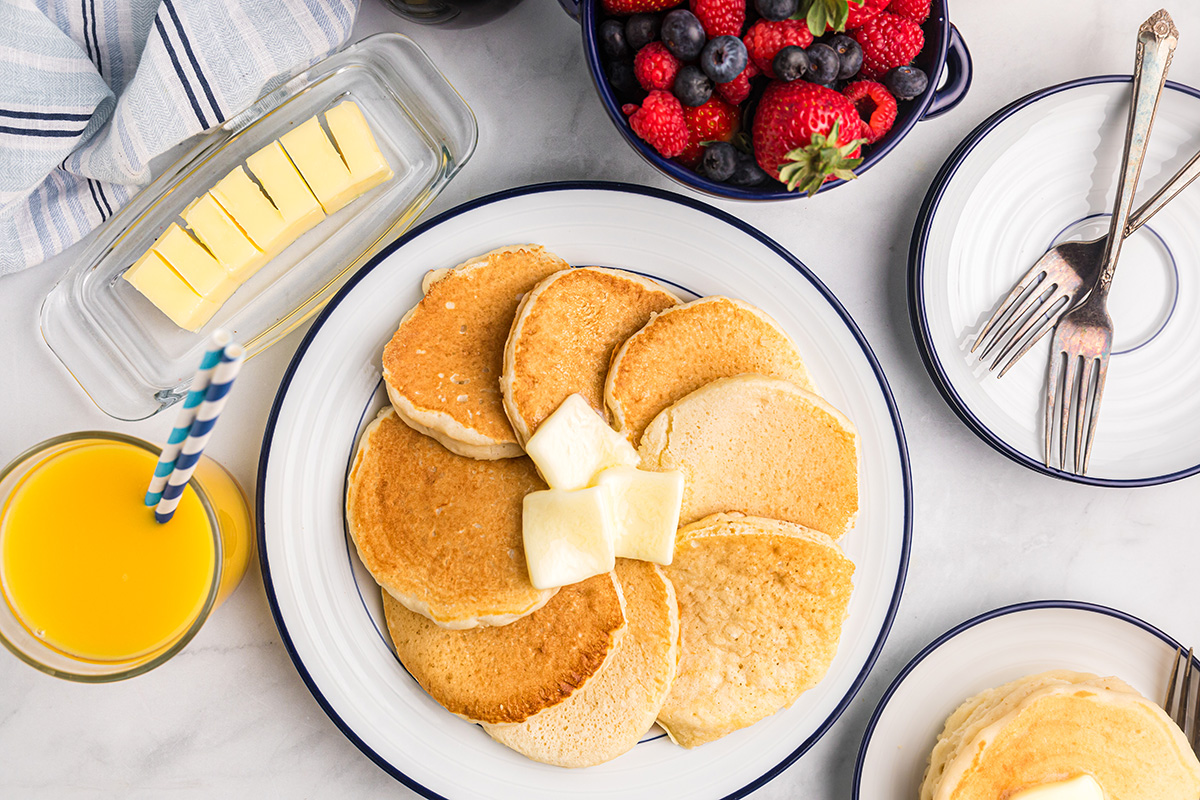 Non-Stick Pan = No Cooking Spray
One really good non-stick pan is essential for every kitchen. Sometimes chefs call them "egg pans" or omelette pans" because they are perfect for slippy, slidey eggs.
In this case, it solves one of the biggest problems for at-home pancake makers: burnt pancakes. All too often an overly browned pancake is the result of oil or butter burning. By removing the need for oil or butter, you don't have to risk having them burn — instead, your pancakes turn out beautifully light golden brown.
If you do not have a nonstick pan, I highly encourage you to invest in one (they are actually pretty cheap), but you can also use a regular pan with oil that has a high smoke point.
Should I Let the Pancake Batter Rest?
This is an ongoing debate. I used to rest my pancake batter before baking, and there are some reasonable arguments in favor of it. But if you want the fluffiest pancakes, you may want to take the quicker route and cook your pancakes as soon as you're finished preparing the batter.
Basically, it comes down to science. You want to maximize the reaction between the baking powder and the buttermilk that creates those glorious air bubbles in your pancakes. If you wait to cook the batter, that air may make its way out, leaving you with far less fluffy pancakes.
This is because pancake batter is so thick and heavy. In thinner batters, it works in the opposite direction and creates more air bubbles.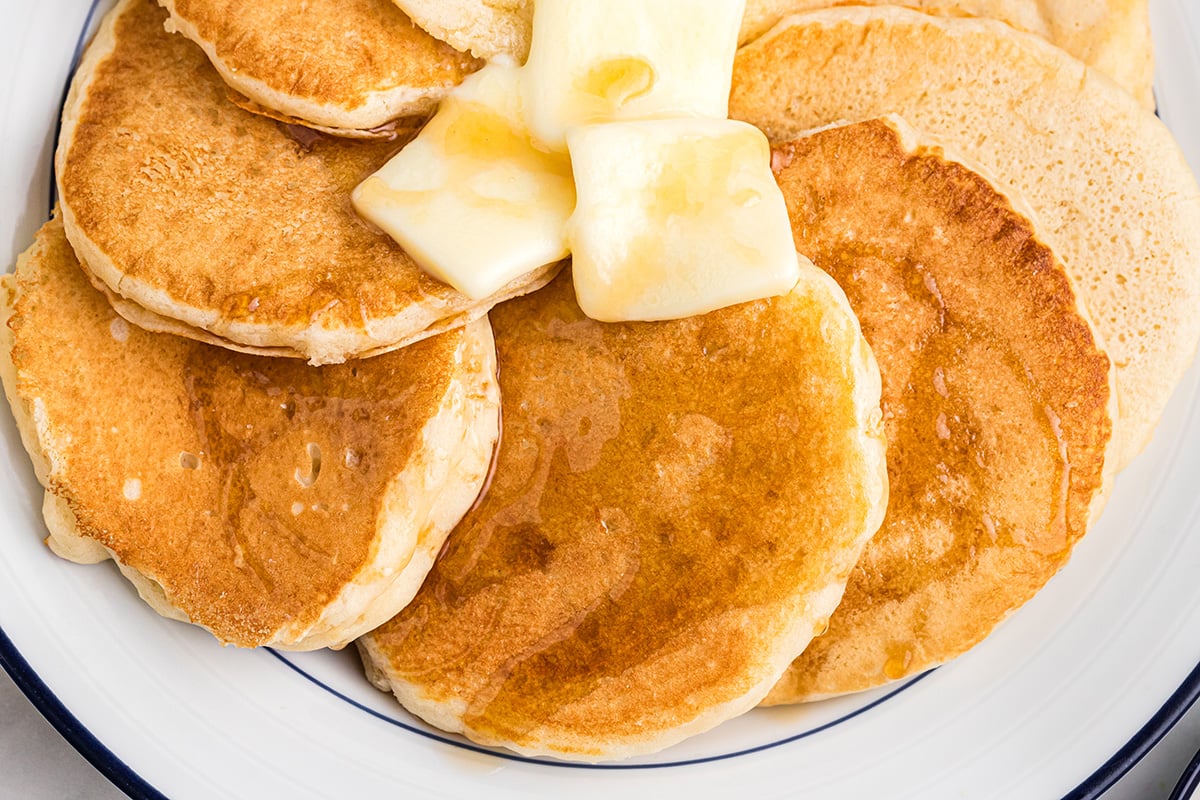 Ingredients For Fluffy Buttermilk Pancakes
You likely have most of these simple ingredients in your kitchen already except for maybe the buttermilk — but I have a handy trick for fixing that problem that doesn't require a trip to the store! And while you'll want to have your eggs at room temperature, your buttermilk can be either cold or room temperature as well.
All Purpose Flour – Flour is really the base of the pancakes and what gives them structure.
Granulated Sugar – White sugar will give the pancakes just the right amount of sweetness. If you're looking to cut down on sugar, you can replace it with your preferred alternative sweetener.
Baking Powder – This is the leavening agent that helps the pancakes to rise and become fluffy. Avoid substituting baking soda — the powder will give you the ultimate fluffiness.
Fine Sea Salt – I personally prefer this type of salt but if you're in a pinch you can substitute table salt or kosher salt.
Eggs – Eggs are a necessity to help bind the ingredients together. However, if you're avoiding eggs due to allergies or dietary preferences you can substitute flax eggs or another egg substitute.
Buttermilk – While real buttermilk is preferred, if you don't have it on hand you can easily make your own buttermilk substitute. Just add 4 tablespoons of white vinegar to 1 ¾ cups of whole milk and allow the mixture to sit, without stirring it, for 5 minutes. You can also use lemon juice. The batter will be less thick if you use this method, but you'll still have fluffy pancakes.
Canola oil – I like to use canola oil but you can also use other neutrally flavored oils like avocado oil or vegetable oil.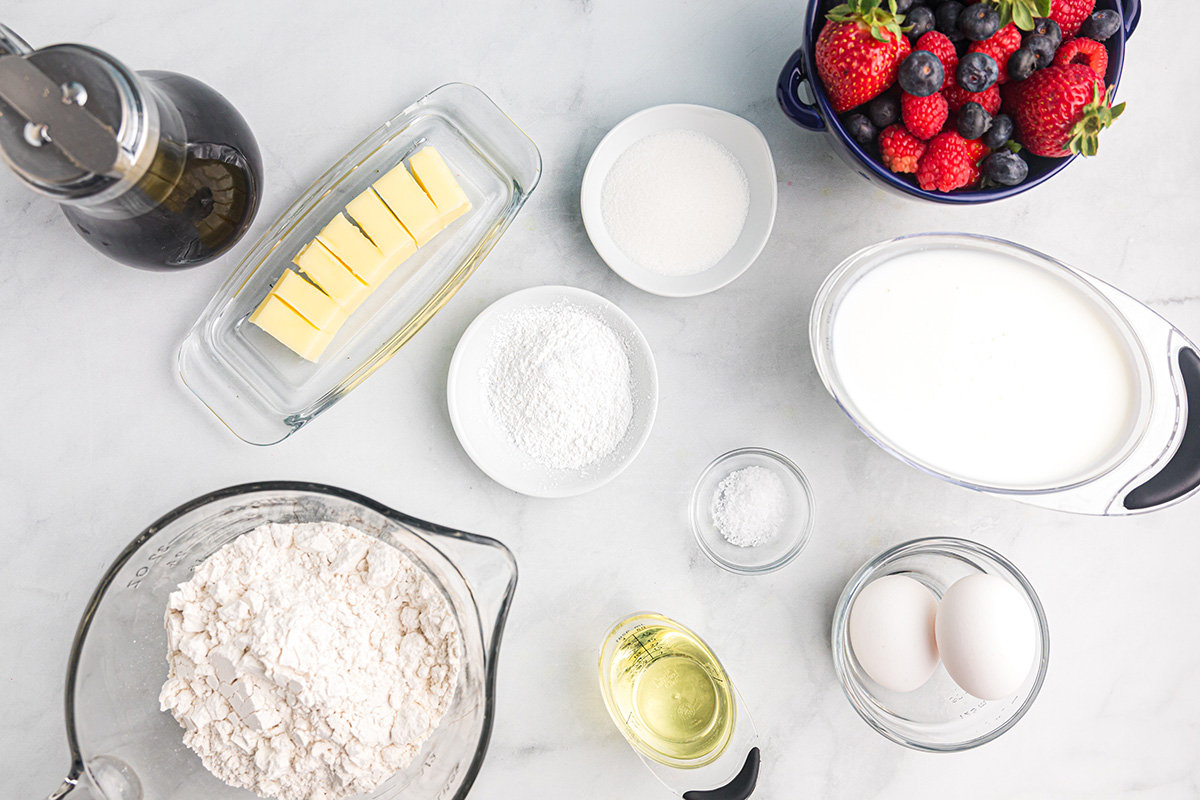 How to Make Fluffy Homemade Pancakes
Perfect for Sunday brunch or any lazy morning, these pancakes are ready in a jiffy.
Dry ingredients. Add flour, sugar, baking powder, and salt to a large bowl using a sifter (or whisk the ingredients together).
Wet ingredients. Pour the wet ingredients into a separate medium bowl and mix to combine.
Combine. Gradually add the dry ingredients to the egg mixture. Using a rubber spatula or a wooden spoon, mix the two together until the flour mixture is just moistened. It should be a thick batter that still has lumps.
Add batter to skillet. Make several pancakes at once by pouring large dollops of the batter onto a preheated non-stick skillet to make several pancakes at once. Using a measuring cup can help you to create similarly sized pancakes.
Flip. Cook until light golden brown on the bottom and the wet top of the pancake begins to bubble. Flip the pancake and cook until that side is also golden brown.
Enjoy. Serve immediately or keep warm by placing on a baking sheet in a single layer in a warm oven.
What to Serve with Fluffy Buttermilk Pancakes
Top these classic buttermilk pancakes with fresh fruit, whipped cream, pure maple syrup (or maple cream sauce), homemade yogurt, or a dusting of powdered sugar. You can also serve them alongside other breakfast favorites like scrambled eggs or hard-boiled eggs, mushroom spinach egg muffins, or a cheesy vegetable breakfast casserole.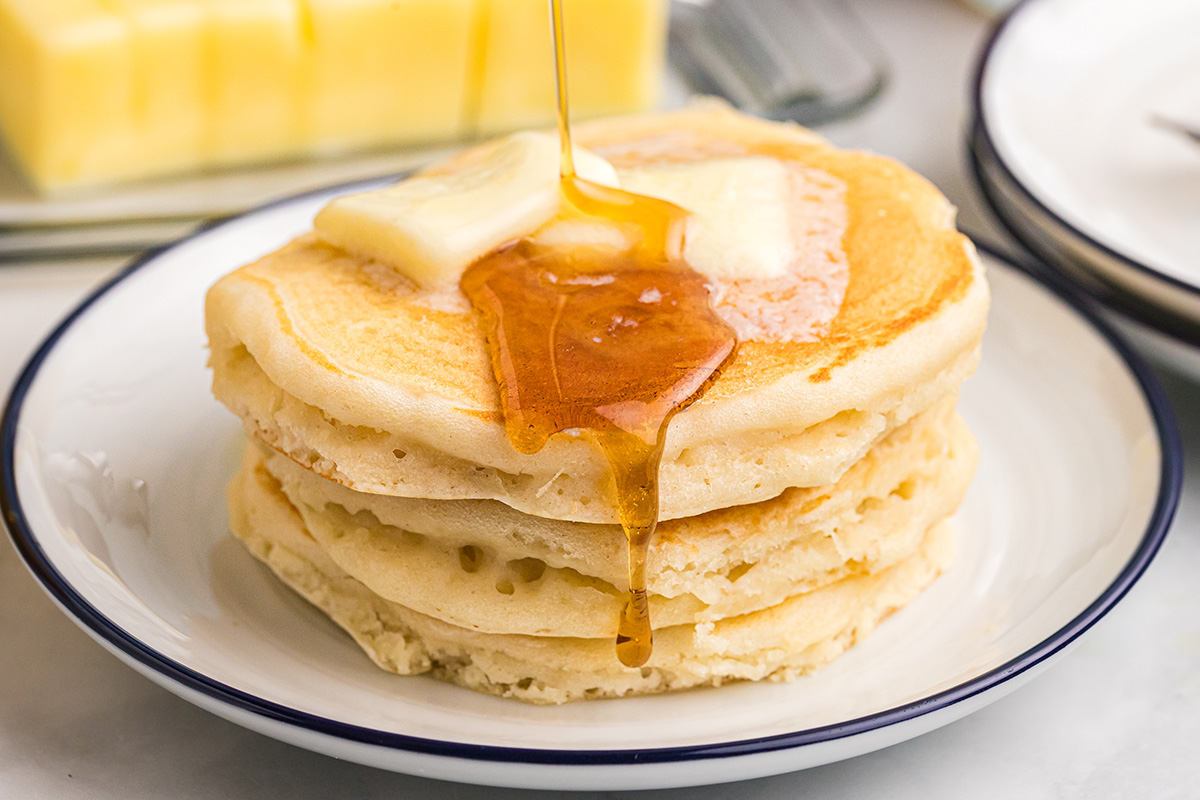 Variations On Fluffy Buttermilk Pancakes
There are plenty of ways you can make these fluffy pancakes your own.
Flour – For gluten-free pancakes, try using a blend like Bob's Red Mill which incorporates xanthan gum. Or, substitute cake flour for the all-purpose flour.
Fruit – Mix in strawberries, blueberries, bananas, or any fruit that you enjoy in pancakes.
Chocolate – Make a decadent breakfast by transforming these into chocolate chip pancakes. Just fold in milk chocolate chips, semi-sweet chocolate chips, or dark chocolate chips.
Nuts – Give the pancakes some crunchiness with the addition of chopped pecans, walnuts, or peanuts.
Extracts – Add extra flavor to the pancakes by using vanilla extract or your own favorite flavored extracts.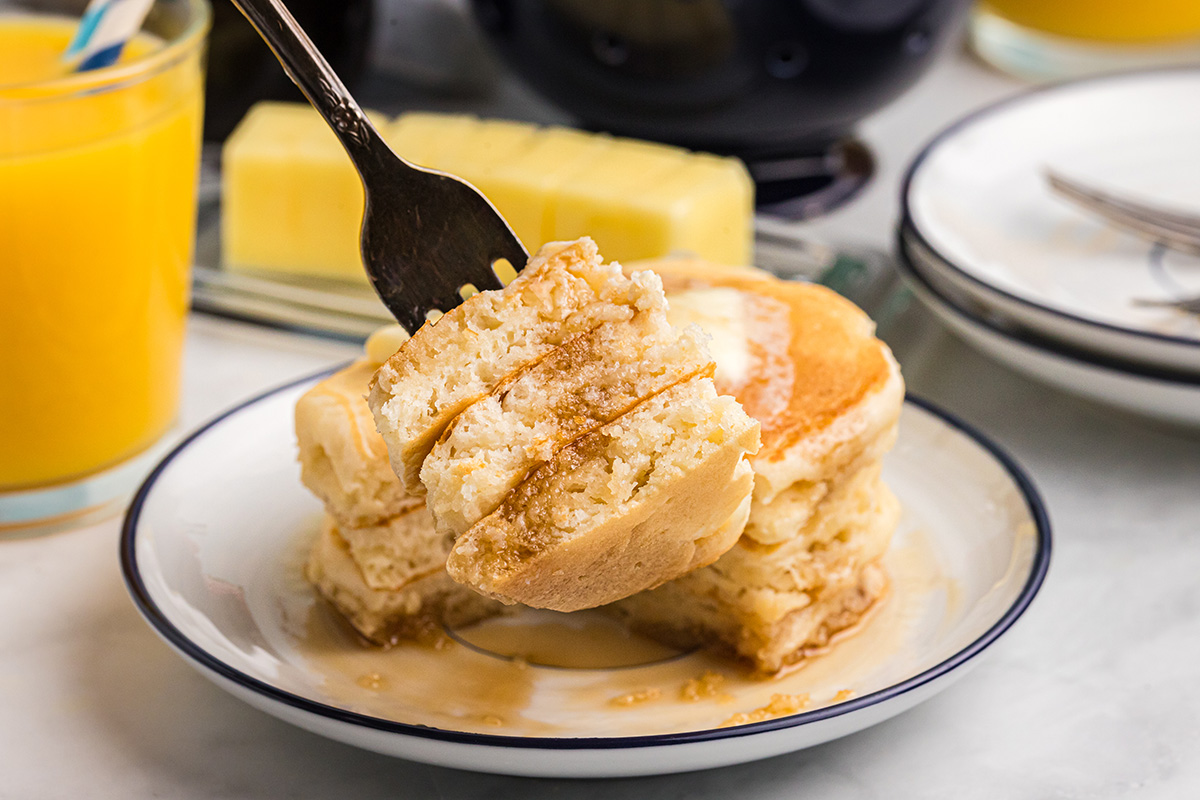 Storage, Make Ahead and Freezing
These pancakes can be easily stored so you can reheat them throughout the week for an easy breakfast. Or you can make breakfast for dinner!
Can You Make Pancakes Ahead of Time?
Avoid making the batter ahead of time — your pancakes will not be fluffy. Instead, make the pancakes, and then refrigerate or freeze them and just reheat when you're ready to serve them. Or, you can mix the dry ingredients together and store them in a mason jar so that you always have pancake mix ready to make — who needs a box mix?
How Do You Store Leftover Pancakes?
Store leftover pancakes in an airtight container or resealable plastic bag for up to 3 days. They can be reheated on a griddle or skillet at low to medium-low heat or in a toaster.
Can You Freeze Cooked Pancakes?
Freeze cooked pancakes in a freezer bag for up to 3 months. Place parchment paper or wax paper between them so that they do not stick together and so that they can be removed individually if needed.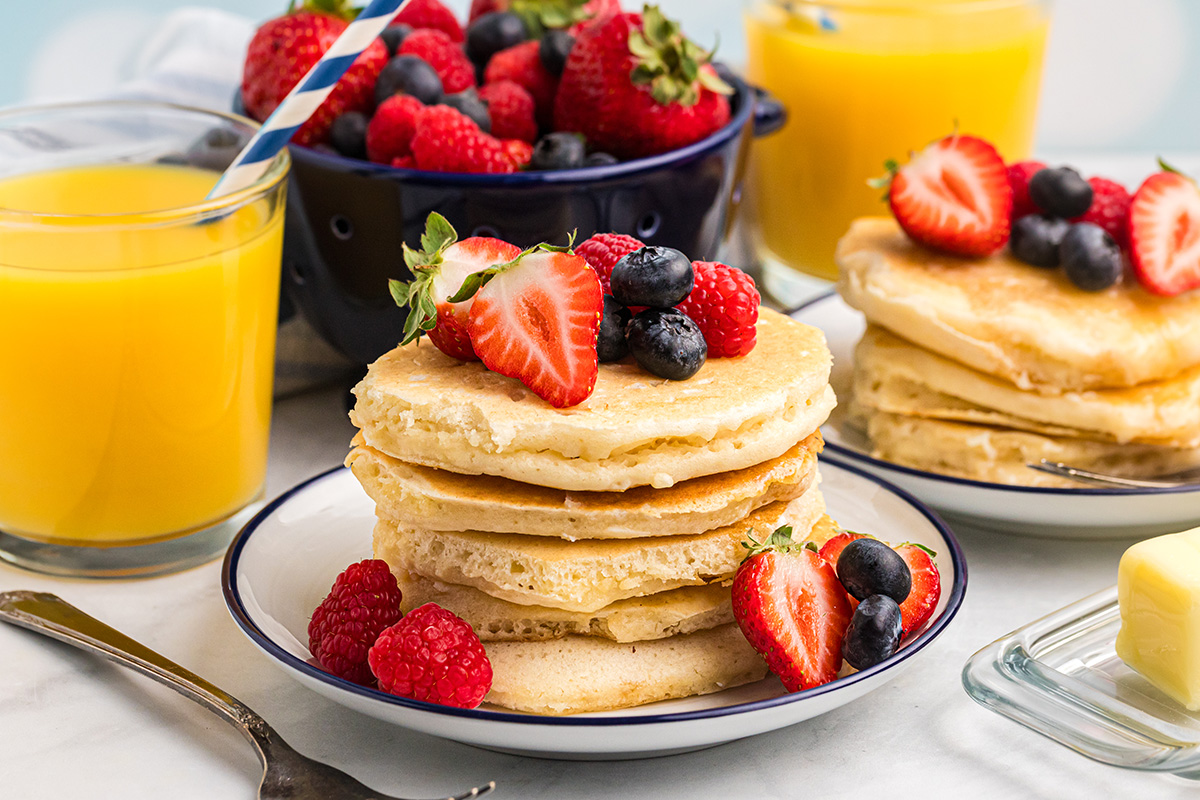 Common Questions About Fluffy Buttermilk Pancakes
What is the trick to fluffy buttermilk pancakes?
There are lots of tricks out there for making fluffy pancakes but first and foremost, make sure that your baking powder is fresh to get the fluffiest pancakes. Using an old leavening agent will result in your pancakes not rising as they should, so you'll wind up with dense pancakes instead of light and fluffy ones.

Another important tip is to avoid overmixing. Overmixing the batter will also result in pancakes that are not fluffy.
Why are restaurant pancakes so fluffy?
Restaurants often use buttermilk to make their pancakes which is crucial for fluffy pancakes. The buttermilk and the baking powder have a chemical reaction when mixed together that creates pockets of air, hence the light texture of the pancakes.
Why are my buttermilk pancakes gummy?
You may not achieve the ideal texture for buttermilk pancakes if you have overmixed the batter. Removing all of the lumps can result in an unpleasant gummy texture.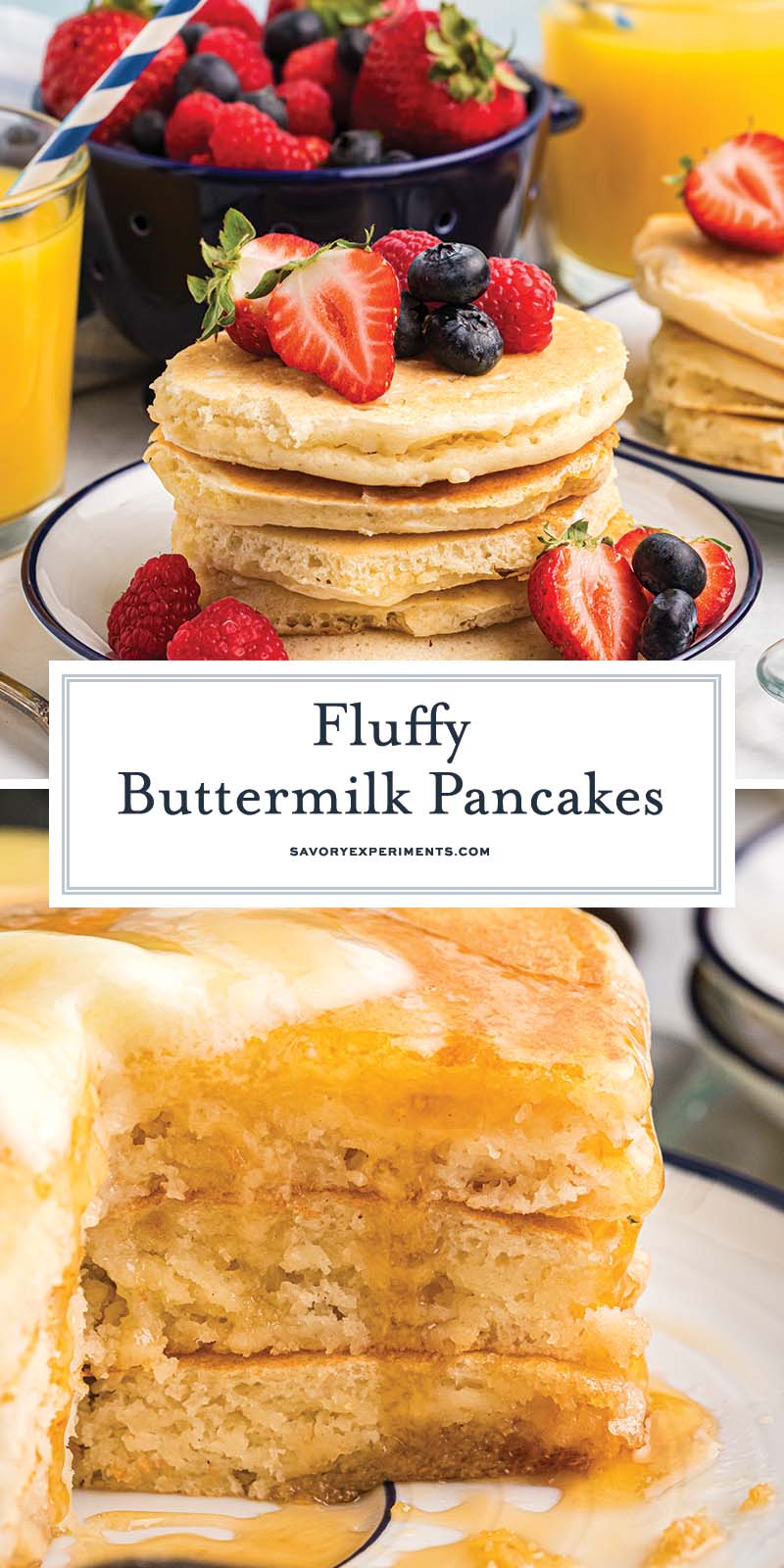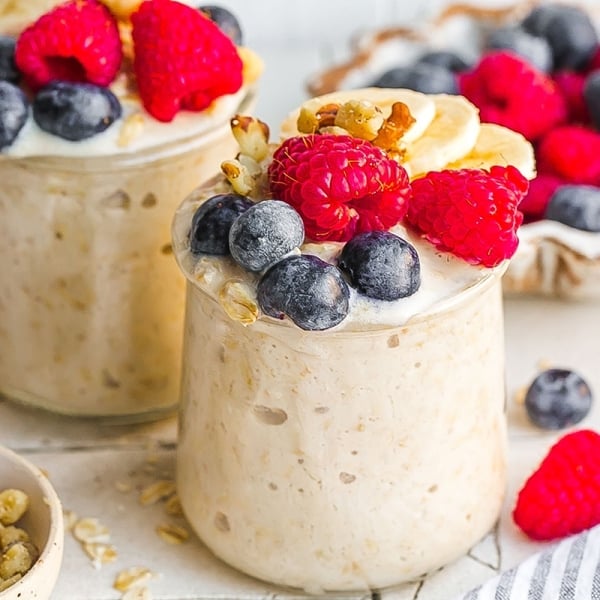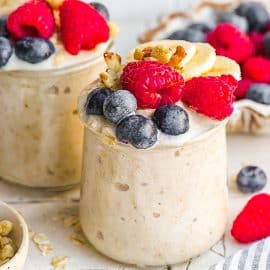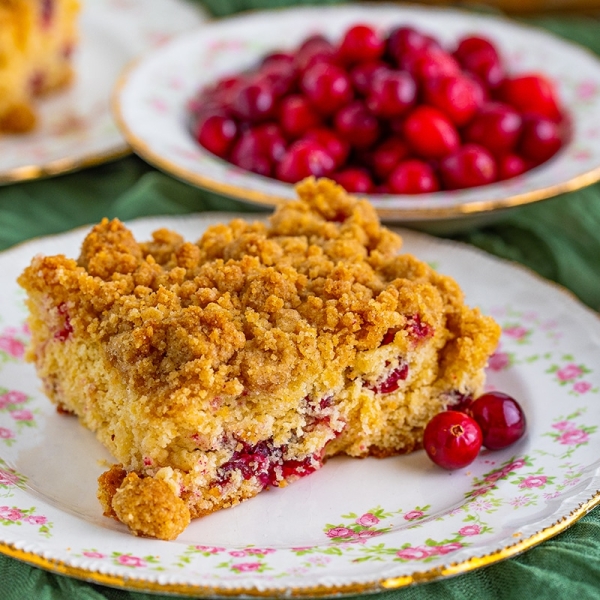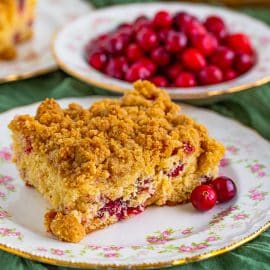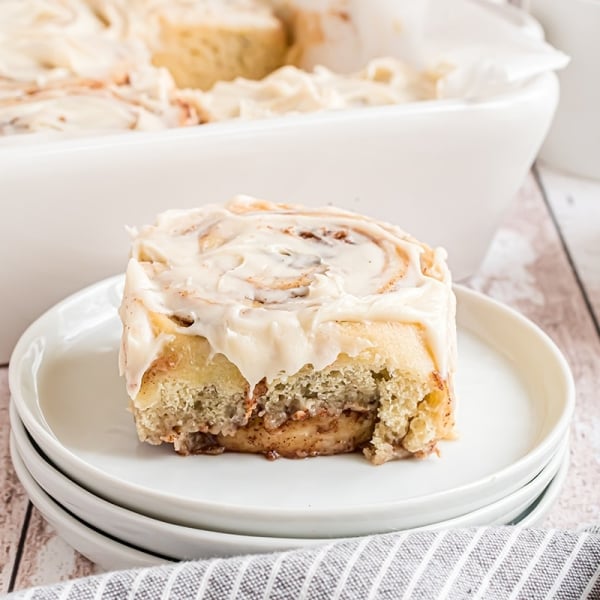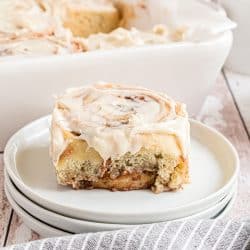 Cinnamon Rolls
If you're looking for a sweet treat to start the day try this EASY Cinnamon Roll recipe. Perfect for special occasions as well as weekdays!
See The Recipe!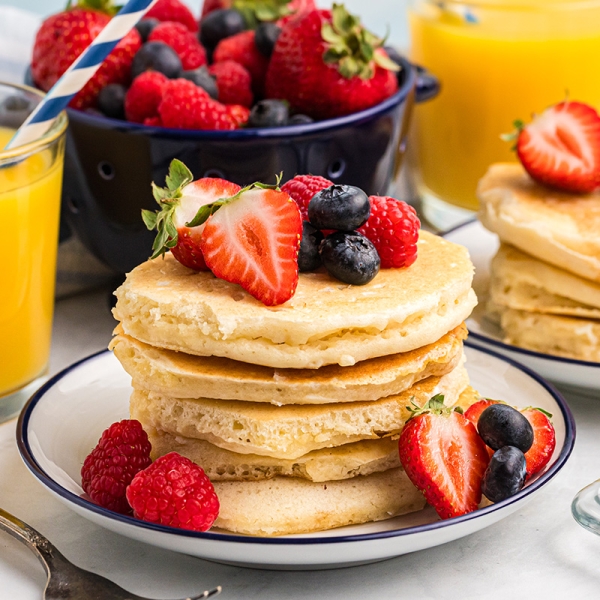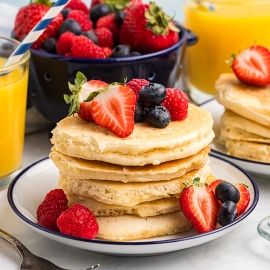 Fluffy Buttermilk Pancake Recipes
Made with a handful of pantry staples this recipe for EASY homemade Fluffy Buttermilk Pancakes takes very little work or time to make!
Instructions
In a medium mixing bowl, whisk or soft together the flour, sugar, baking powder and salt.

In a separate medium mixing bowl , whisk together the eggs, buttermilk and oil.

Combine the dry ingredients into the wet ingredients. Stir until just blended but still slightly lumpy and thick.

Allow the batter to sit for 10-15 minutes.

Heat a medium to large sized nonstick skillet over medium to medium high heat for 1 minute.

Once the pan is hot, scoop about ¼ cup of pancake batter, fitting 2 to 3 pancakes.

Cook for approximately 1 1/2 to 2 minutes, then flip and cook the other side for at least 1 minute, possibly 1 ½ minutes.

Serve immediately with butter, syrup or fresh fruit.

If you've tried this recipe, come back and let us know how it was in the comments or star ratings.
Notes
When using a nonstick skillet, you do not need to spray the pan with
nonstick cooking spray and will not burn the pancakes. You'll receive a
beautiful golden-brown color for all pancakes. You can keep all the pancakes warm if served with other items, place
cooked pancakes on a small baking tray and preheat the oven to 200
degrees. Keep the pancakes inside the oven until ready to serve.
Nutrition
Calories:
137
kcal
,
Carbohydrates:
17
g
,
Protein:
4
g
,
Fat:
6
g
,
Saturated Fat:
1
g
,
Polyunsaturated Fat:
1
g
,
Monounsaturated Fat:
3
g
,
Trans Fat:
0.02
g
,
Cholesterol:
27
mg
,
Sodium:
129
mg
,
Potassium:
190
mg
,
Fiber:
1
g
,
Sugar:
3
g
,
Vitamin A:
91
IU
,
Calcium:
95
mg
,
Iron:
1
mg