Tart and sweet, this homemade cranberry syrup recipe is perfect for the holidays! The festive colors and flavors will be a special touch to your breakfast and dessert.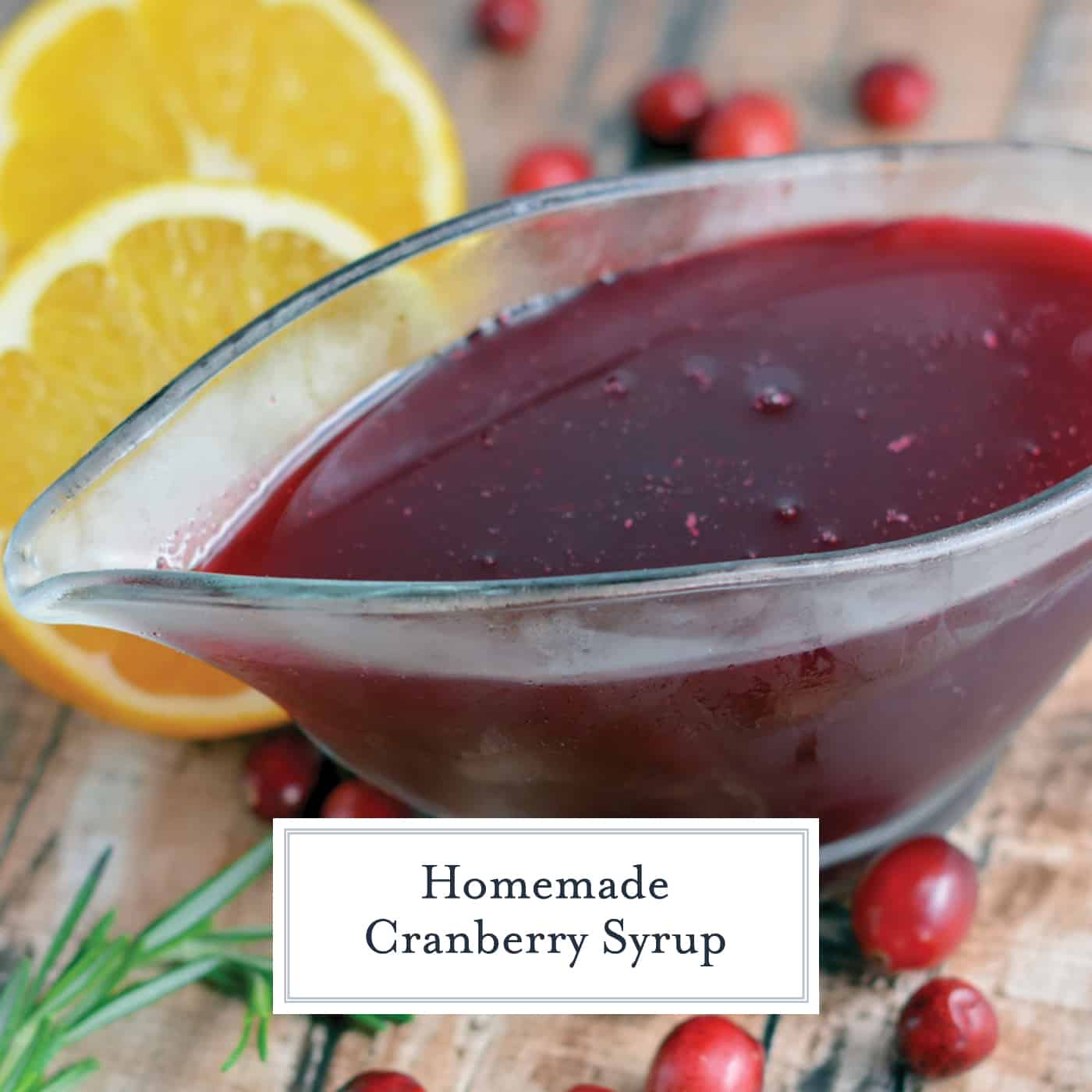 Ruby Red Cranberry Syrup is a tartly sweet flavored syrup that will wake up your taste buds. Serve for breakfast or dessert!
This recipe is part of my "One 12 Ounce Bag of Cranberries Experiment". In under an hour I made three items: 10-Minute Cran-Apple Sauce, Ruby Red Cranberry Syrup and Cranberry Relish.
All three items can be easily frozen in airtight containers and used for another occasion.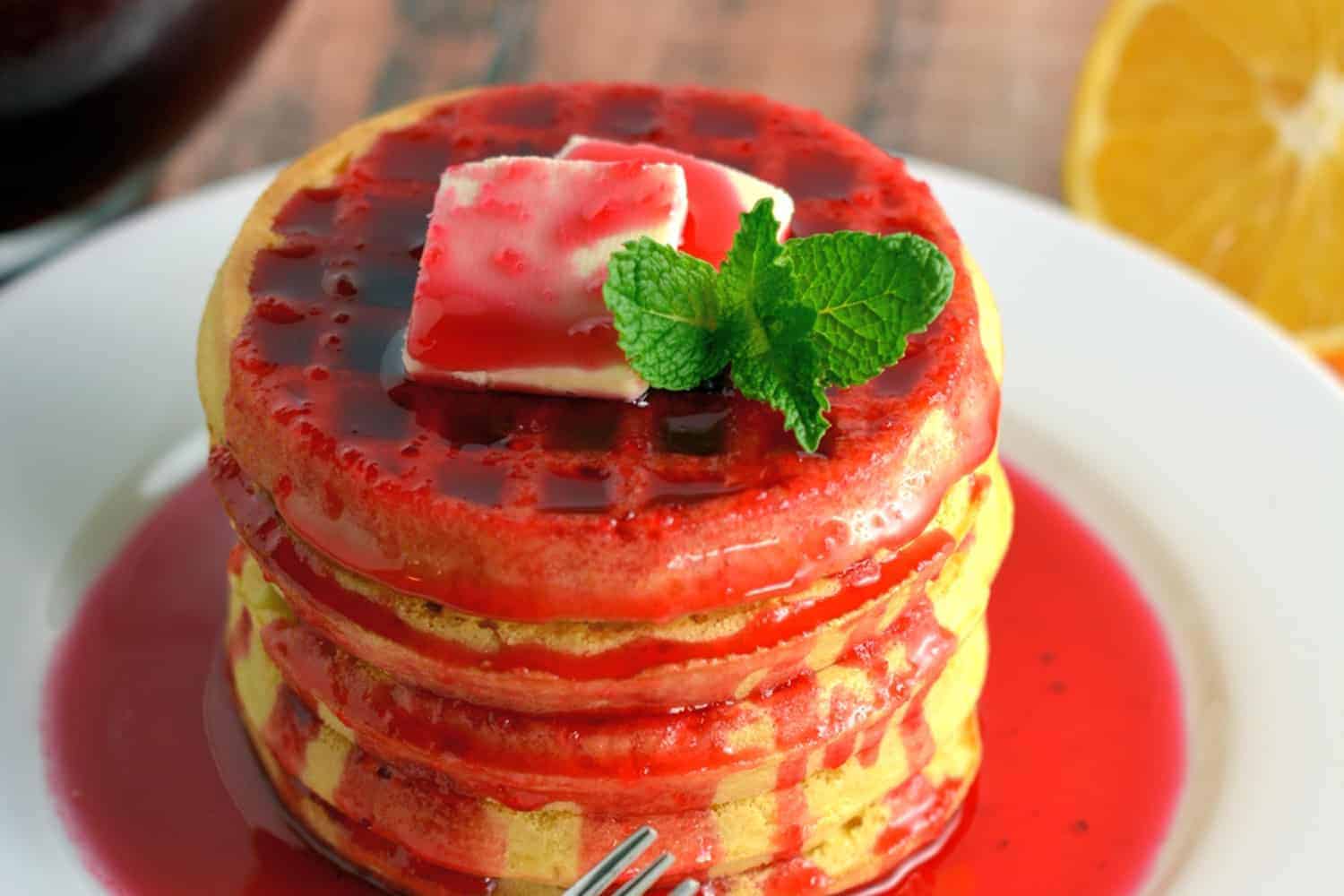 Simmering bitter cranberries in sugar makes a sticky sweet concoction. I served this syrup over buttermilk biscuits, however it would taste phenomenal over pancakes, warmed brie, French toast or vanilla ice cream.
It is sweet with a slight bite of tart. You can't beat the festive bright color, especially at the holidays.
If you're like my family and I, then your holidays just aren't complete with cranberries incorporated in some way. Cranberry sauce with our turkey is an absolute necessity, I can't even imagine eating my turkey without it!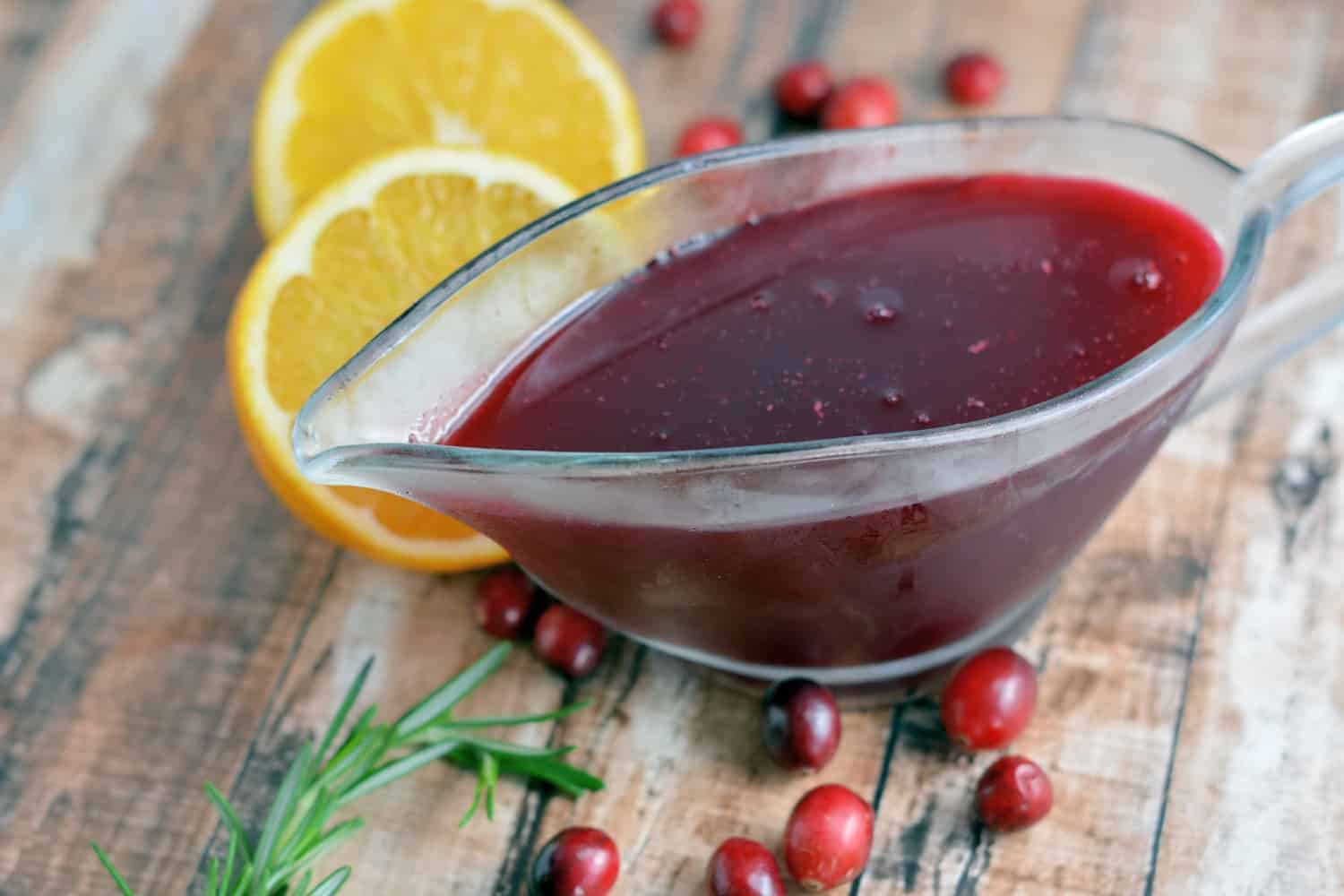 When I came up with this Ruby Red Cranberry Syrup recipe, I was thrilled to be adding another cranberry recipe to my collection.
The best part is that you can use this flavored syrup with so many things and cranberries are good for you!
I use the cranberry solids that are left over from this recipe to make cranberry relish so nothing goes to waste.
Cranberry relish is used to make Cranberry Mayo and Turkey, Swiss and Cranberry Roll-Ups! This recipe seems to be the gift that just keeps on giving!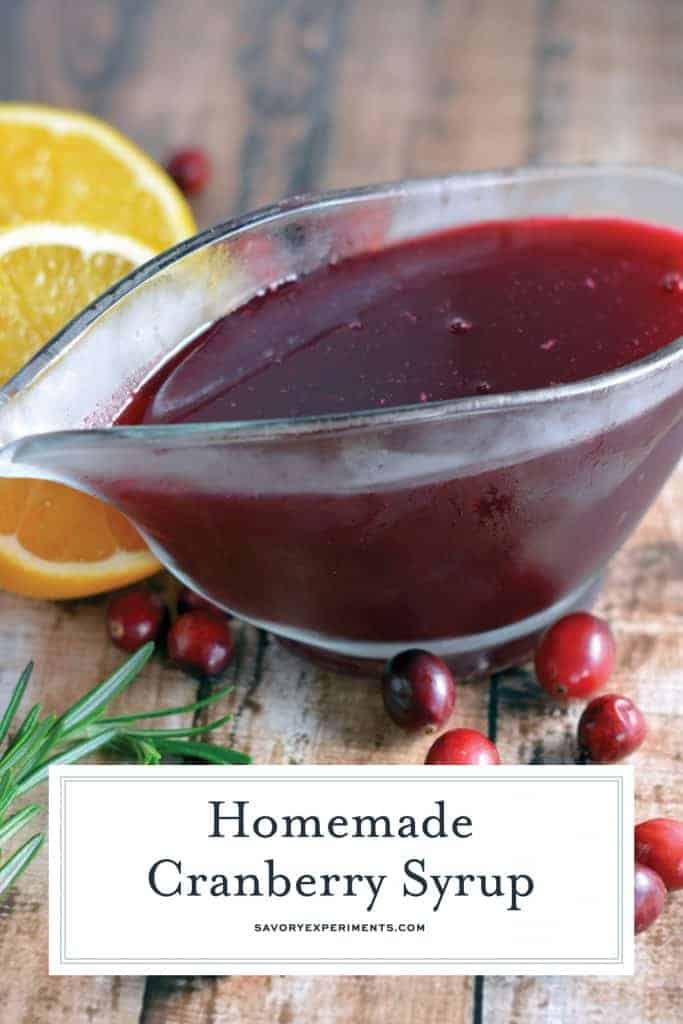 Making the syrup is simple. Simply heat a saucepan over medium heat until sugar has dissolved. Cook, stirring continuously, brining to a simmer.
Remove from the heat, strain and allow to cool. The perfect homemade pancake syrup (or syrup for anything, really).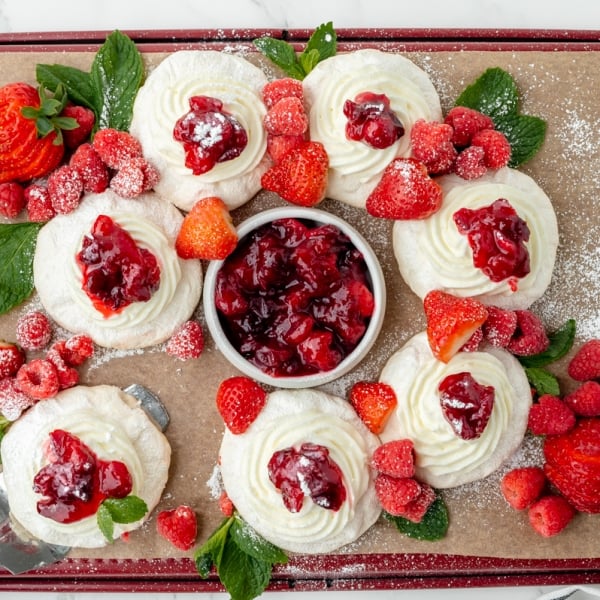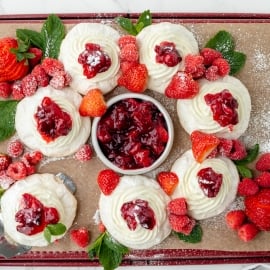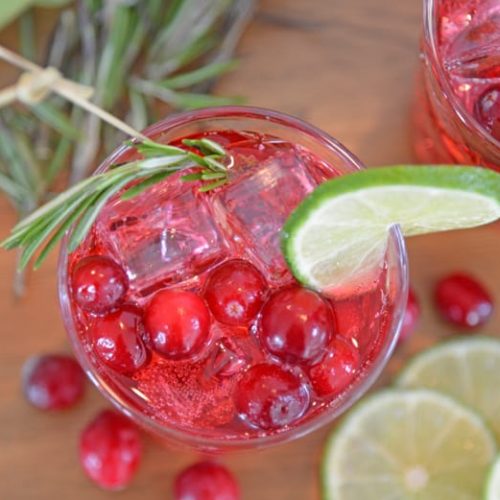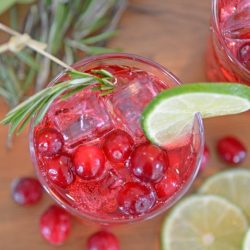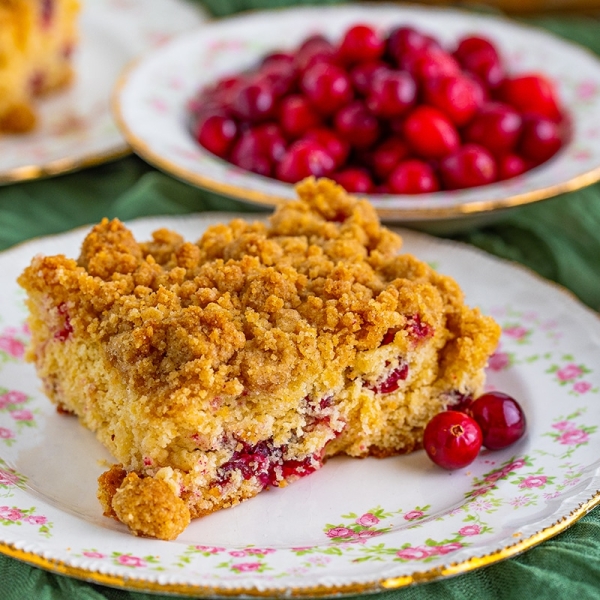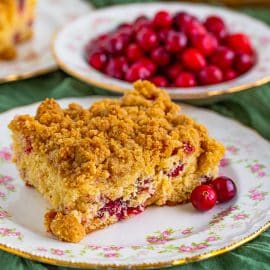 Tools for making Ruby Red Cranberry Syrup:
Heavy Bottom Sauce Pan– this will be one of your most used kitchen tools. Having something that is heavy bottom will distribute heat better and prevent burning whether you are using an electric or gas range.
Mini Food Processor– I use this thing daily! It is by far my most used kitchen appliance, it is small and I throw all the parts into the dishwasher, well except the base and cord, of course!
Whisks– I buy whisks in multiple sizes. You never know which one you will need.
Fine Mesh Sieve– A necessity for making the smoothest of sauces, it catches anything solid leaving you with velvety deliciousness.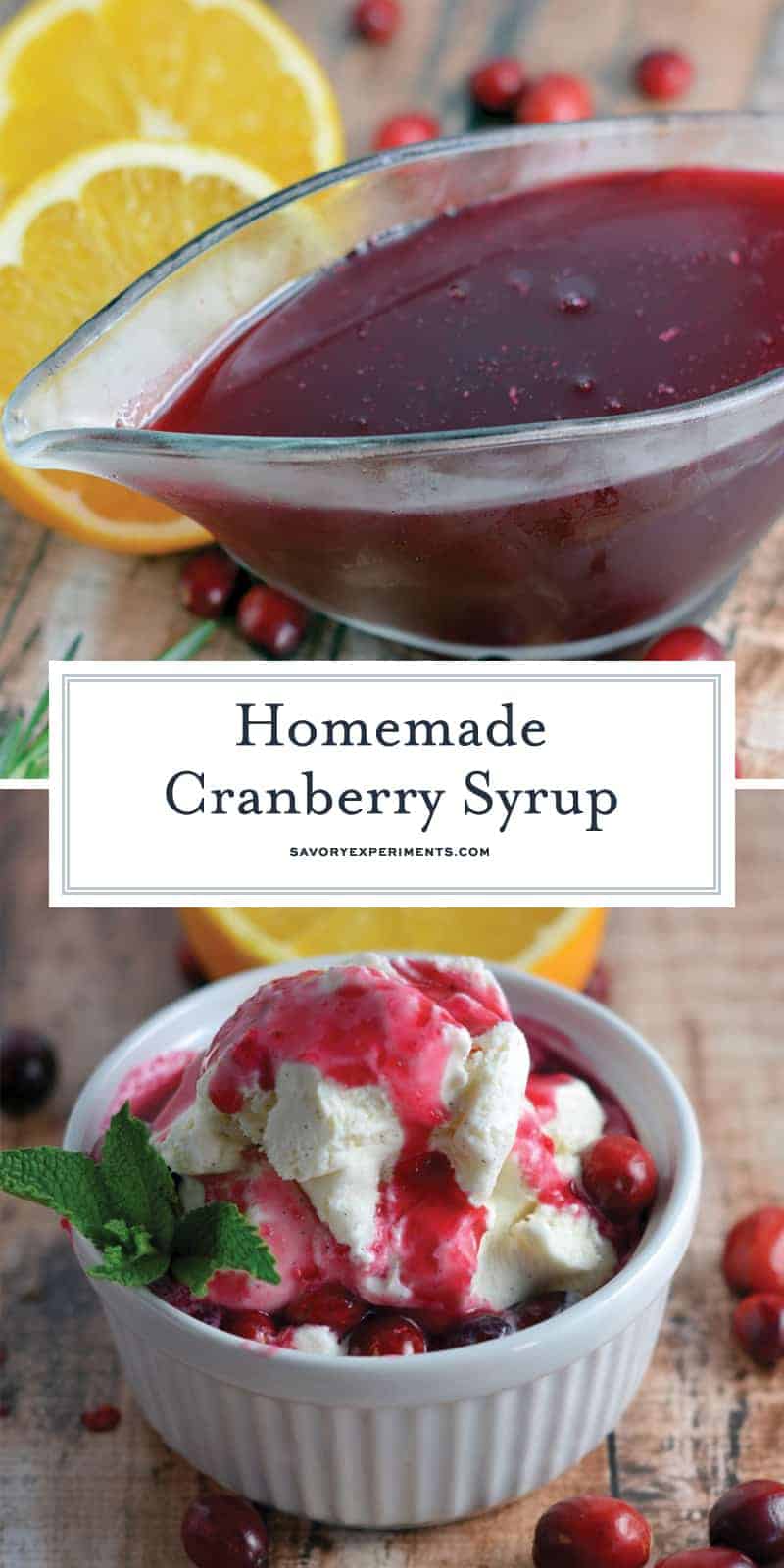 Questions you might have about how to make cranberry syrup:
Can I use brown sugar instead of white sugar? You can, but it will take on a slight molasses flavor.
Can I use corn syrup instead of sugar? I am sure there are recipes that use corn syrup, but this isn't one of them.
Can I add cranberry juice instead of fresh cranberries? This recipe really requires fresh cranberries. Juice will be too watery.
Do I need to add extract? I don't simply because I love the tart flavors of cranberry. I have heard of folks adding maple extract or vanilla extract and loving it. The choice is up to you.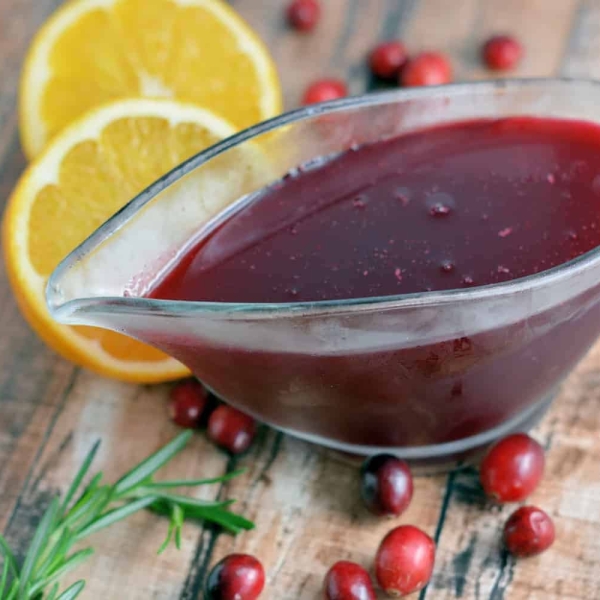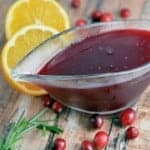 Cranberry Syrup Recipe
A tartly sweet syrup that will wake up your taste buds. Serve for breakfast or dessert.
Instructions
Combine chopped cranberries, sugar, water and sea salt in a heavy saucepan. You can hand chop or throw them in a food processor for a few pulses. Bring to a boil.

Stir until sugar is dissolved. Lower heat to medium and allow to simmer.

Simmer for approximately 10 minutes, stirring sporadically with a wooden spoon. Mixture will be thick and sticky.

Place a fine sieve or colander over a bowl. Strain mixture through, pressing down lightly on solids to get excess syrup out. **See note for use of solids

Whisk lemon juice into syrup and place in the refrigerator to cool slightly. Syrup will be ready for use in 10-15 minutes. You can freeze syrup or store in an airtight container for up to 3 days in the refrigerator.

If you've tried this recipe, please come back and let us know how it went!
Nutrition
Calories:
1302
kcal
,
Carbohydrates:
337
g
,
Protein:
1
g
,
Sodium:
24
mg
,
Potassium:
255
mg
,
Fiber:
13
g
,
Sugar:
311
g
,
Vitamin A:
180
IU
,
Vitamin C:
45.7
mg
,
Calcium:
24
mg
,
Iron:
0.8
mg