Happy National Sweet Potato Day!!!! I decided to leave the sweet potato casseroles alone this year and try out a new recipe for Southwestern Sweet Potato Pancakes! I mean, I do love a good mashed potato pancake.
Southwestern Sweet Potato Pancakes are made with mashed sweet potatoes, green chile, corn and southwest spices making then sweet and smoky. Served with a cool, avocado dipping sauce.
Sweet Potatoes vs Yams
Did you know that sweet potatoes are very different from yams? Even in a different botanical family altogether?
Many Americans use them interchangeably and for most recipes that will do, but if you are also looking for the health benefits, make sure you grab a sweet potato, not a yam.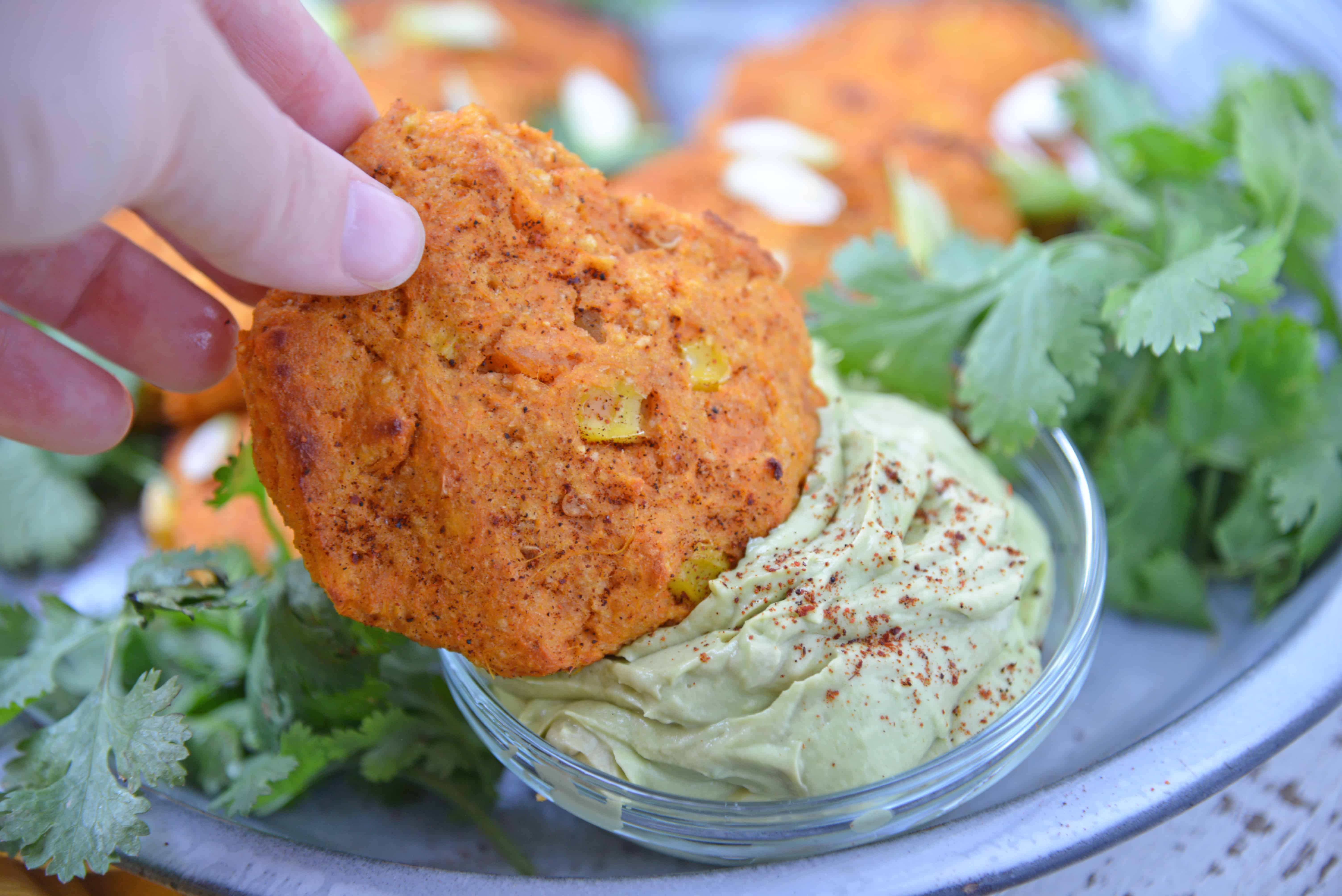 Sweet potatoes, on average, only have about 115 calories per potato and pack many vitamins, nutrients and fiber, making those 115 calories count… in a good way.
Types of Sweet Potatoes
Did you also know that there are many varieties of sweet potatoes and they come in different colors? Only some variations are the golden hue we come to expect.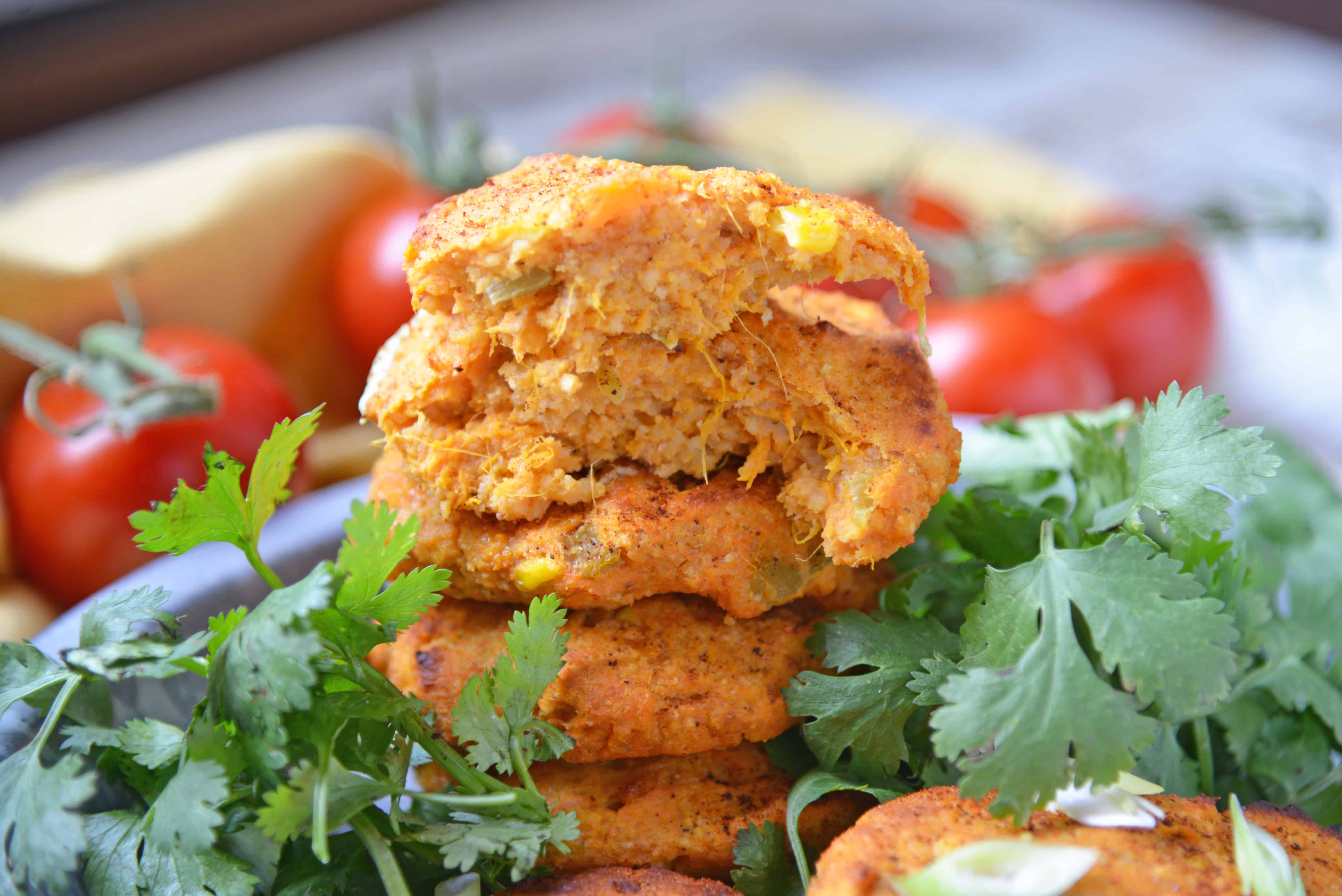 They can range from a pale yellow, nearly white like a baking potato, to purple. I haven't been able to locate any purple sweet potatoes, but if you do, please let me know because I am thinking a purple sweet potato pancake would be pretty awesome!
Southwest Seasoning
Southwestern Sweet Potato Pancakes combines traditional southwestern flavors of scallions, diced green chiles, corn and cilantro in a fun finger food.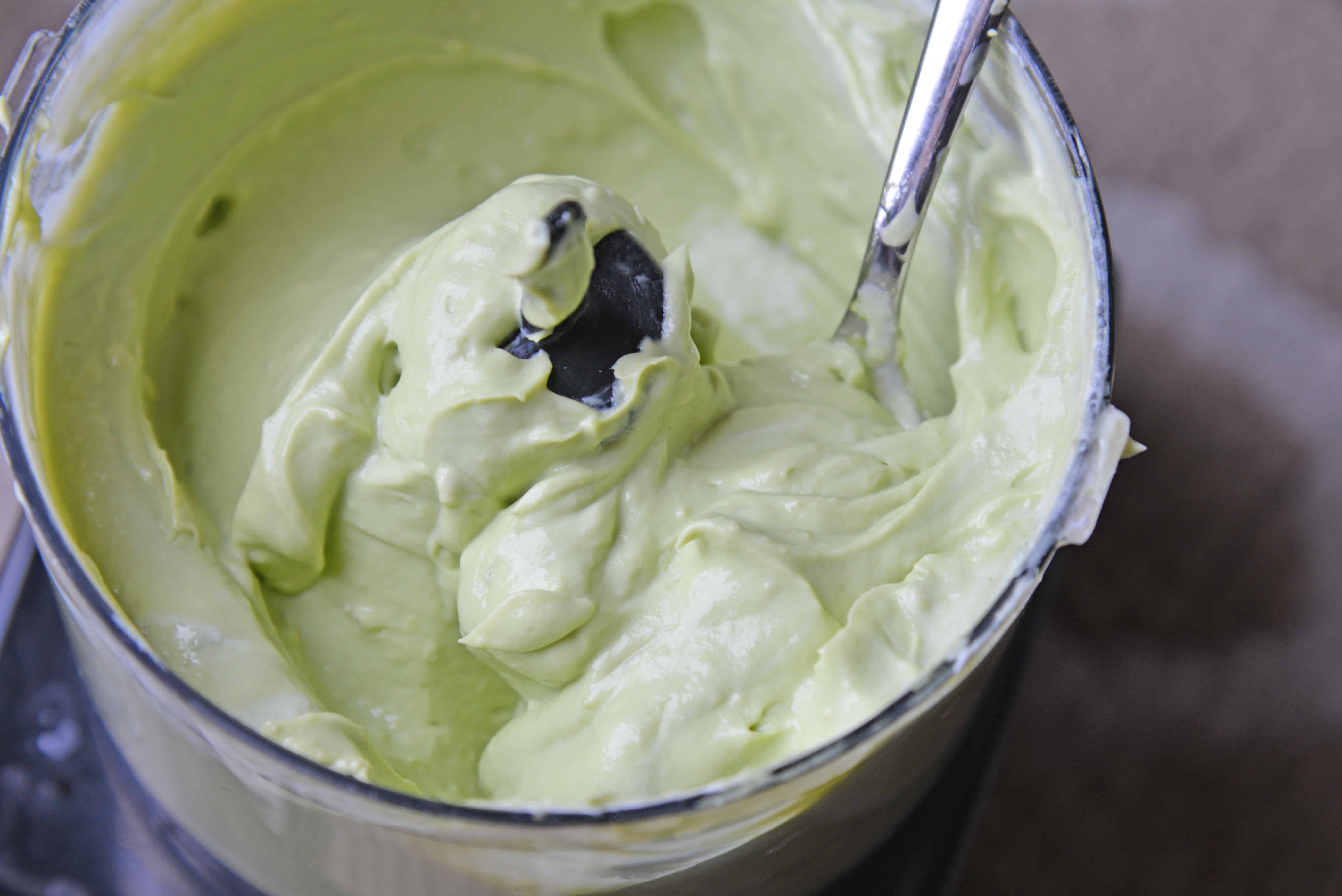 Pair with a cool avocado dipping sauce and you are all set for a vegetarian friendly main meal, side dish or appetizer!
Freezing & Storage
Keep leftovers in an airtight container in the refrigerator for up to 5 days. Reheat by gently frying in a skillet or baking at 350 for 5 minutes. You can, of course, microwave them as well, but you'll love a little crunch on the exterior.
Sweet potato pancakes can be frozen for up to 3 months after being cooked. Store in an airtight container or freezer bag, separating with parchment, wax for freezer paper.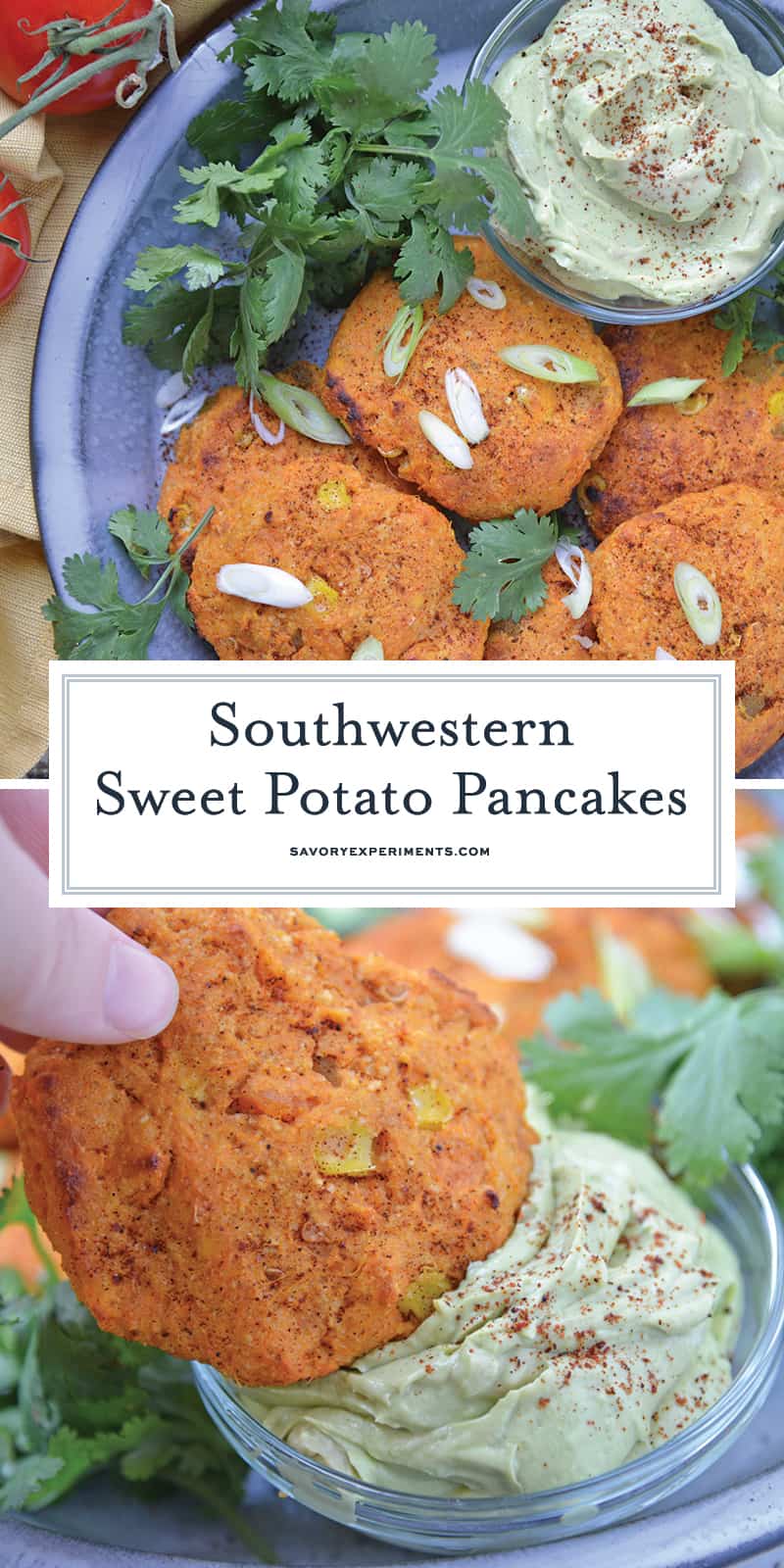 CONNECT WITH SAVORY EXPERIMENTS!

Be sure to follow me on social media, so you never miss a post!

Facebook | Twitter | Youtube
Pinterest | Instagram

Get our FREE 8 Day E-Course on How to Be a Better Home Cook. Sign up HERE!