Whether you're looking for a party appetizer, and easy dinner or even a protein packed salad, these 19+ BEST Salmon Recipes are for you!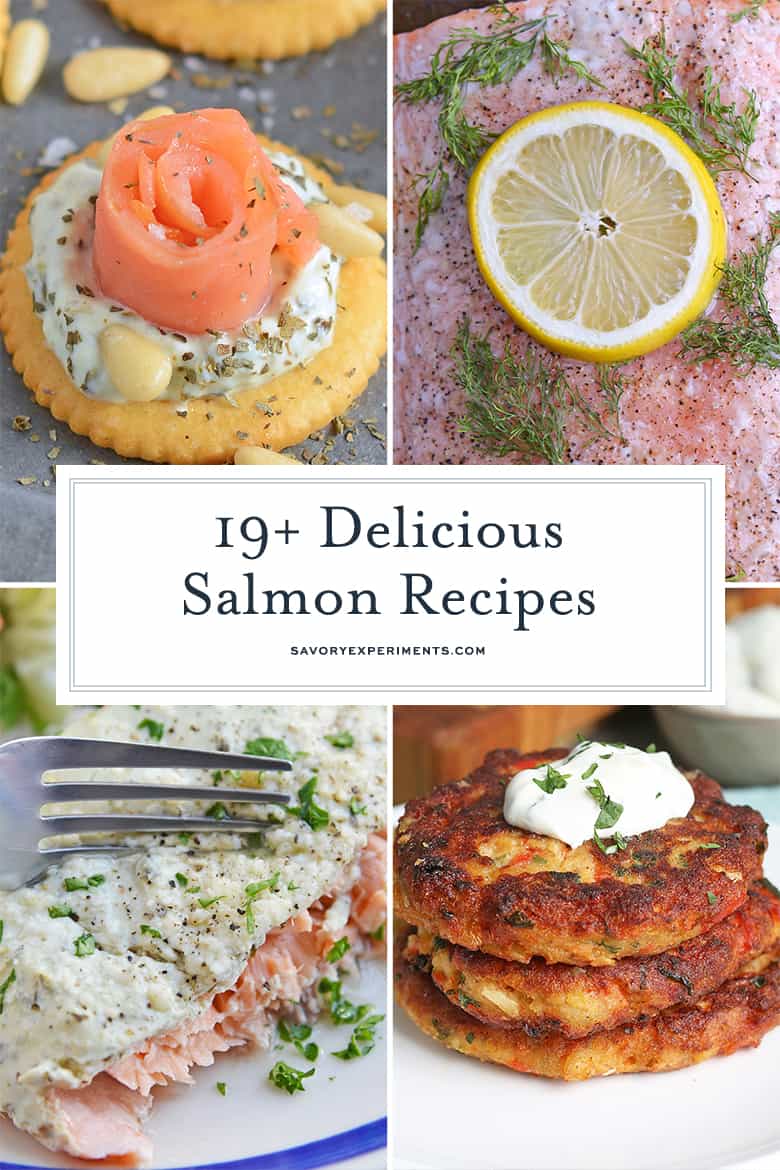 Looking for easy salmon recipes? You've found them here with these 19+ BEST Salmon Recipes! Great for weeknight dinners.
Salmon is probably one of my family's favorite proteins. It's so fresh, delicious and usually very easy to make!
Not only is it delicious, but salmon has many health benefits! Most of all it is packed with omega 3 fatty acids. It has also been linked to lower cholesterol, reducing the chance of heart attacks, and aiding in the building of muscle.
So whether you're in it for the delicious taste, the health benefits or both, you are sure to love these 19+ BEST Salmon Recipes!
Looking for more seafood? Check these out: