This creamy dill salmon marries a bright yet luscious lemon dill sauce with flaky, flavorful salmon for a main dish that's worthy of date night. But it's quick and easy enough to be in the regular weeknight meal rotation.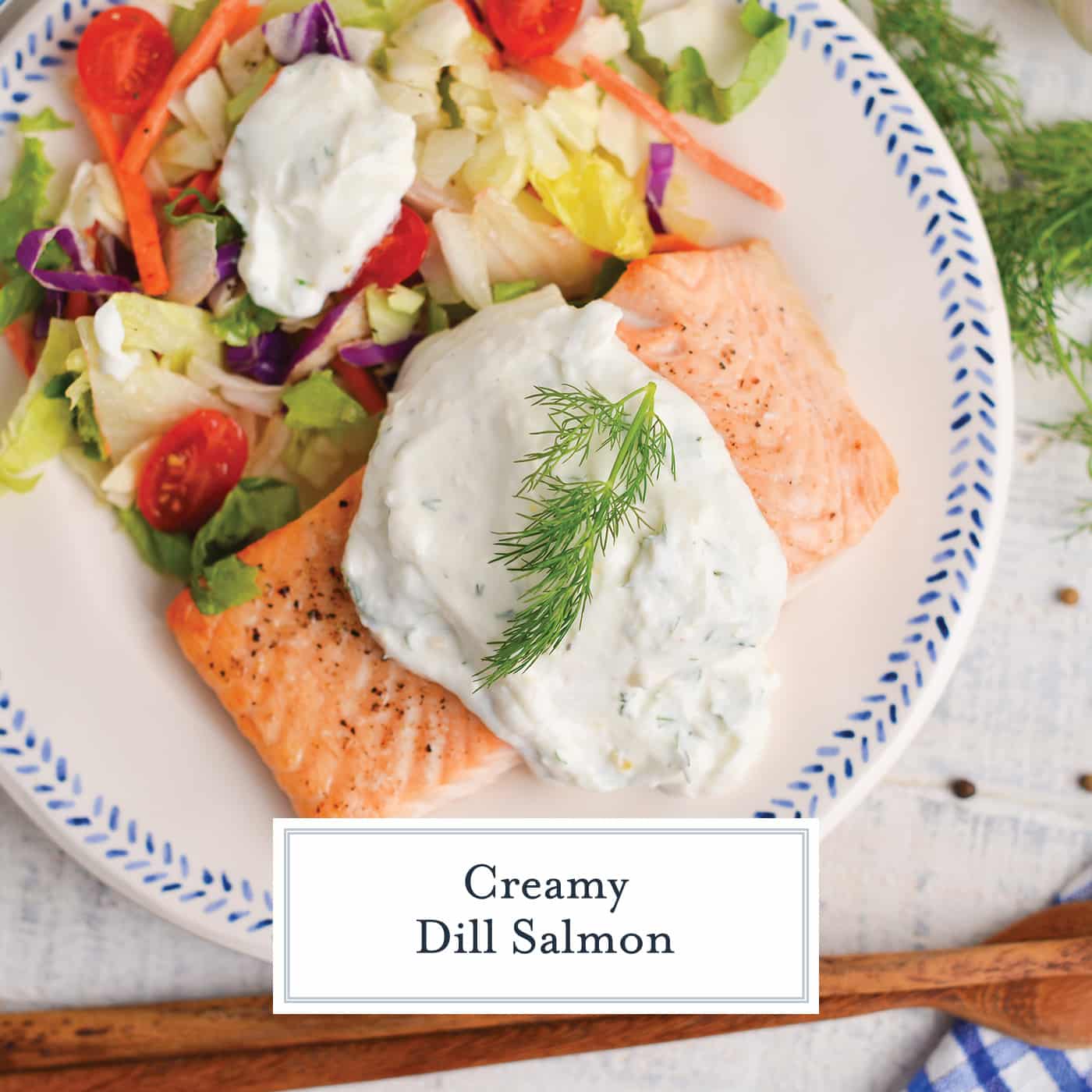 The creamy sauce, dotted with delicious dill, sports just the slightest touch of tang from Greek yogurt — it perfectly complements the delicate salmon flavor.
The next time you're looking for quick ways to get easy dinners on the table, or new ways to up your salmon game, give this dish a try. It's sure to become one of your absolutely favorite salmon recipes.
Why You'll Love Creamy Dill Salmon
This flavorful fish dish is like a restaurant quality meal yet it's perfect for busy weeknights.
Easy – There are just a few quick and easy steps to get dinner on the table.
Gorgeous – The bright white sauce speckled with the green dill is a perfect complement to the pretty pink salmon.
Versatile – You can make this for a special occasion, dinner party, or a solo meal in front of Netflix on Friday night.
Customizable – Since it's so simple, you can add all of your own flair to make it your signature salmon dish.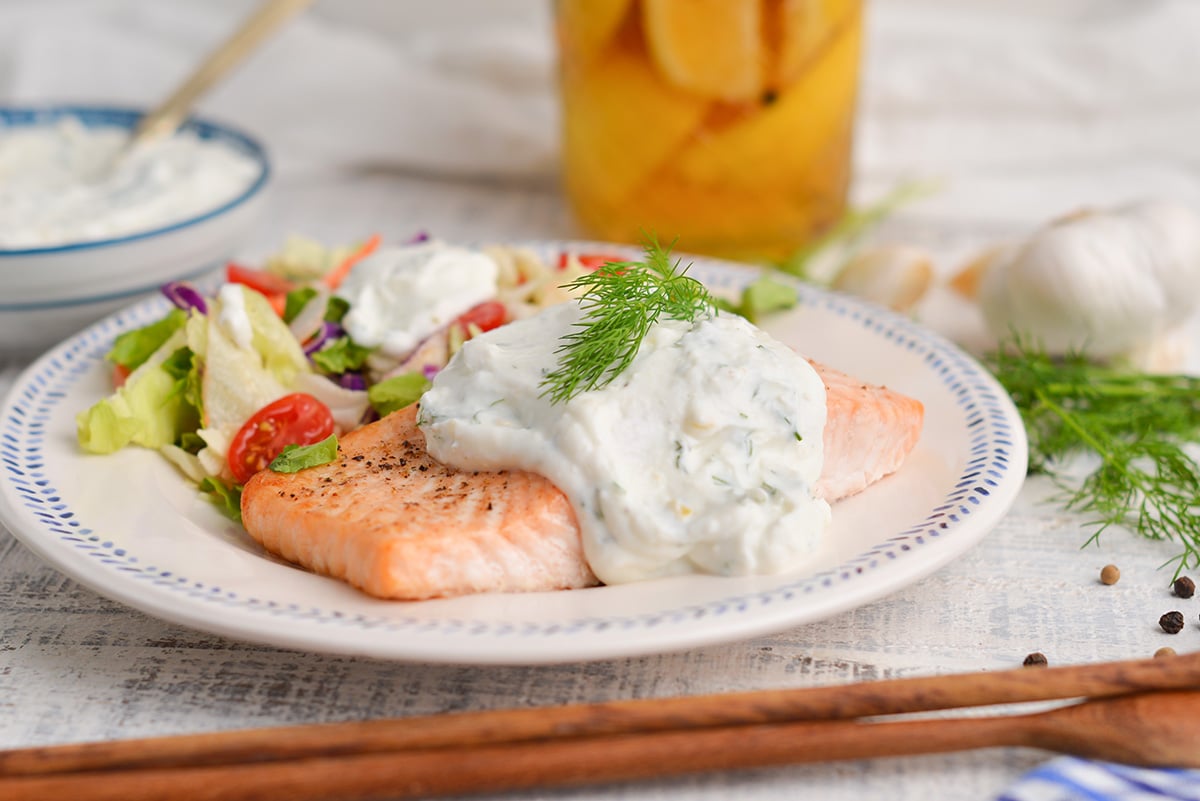 Ingredients
These basic ingredients are the building blocks of the most delicious yet simple salmon recipe you may ever make.
Salmon Fillets:
Fresh salmon fillets – Try to purchase fillets that are of similar size so that they cook evenly.
Coarse kosher salt & ground black pepper – These simple pantry staples are all you need to easily season the salmon.
Creamy Lemon Dill Sauce Ingredients:
Greek yogurt – Be sure to choose a plain variety. While we prefer full fat, you can choose a lower calorie version if you choose.
Fresh dill – Coarsely chop the dill so that the pieces are all fairly similar in size. You can use dried dill but fresh dill imparts a far brighter, fresher flavor.
Onion – Grating the onion will help the pieces to be super small but mincing is an option.
Garlic clove – Just like the onion, grating is the ideal method — it helps to create the smallest pieces so that there are no chunks in the sauce. However, mincing it finely will work, too.
Lemon juice – Fresh lemon juice is always best but store-bought is an option, too.
Lemon zest or preserved lemons – Use a microplane or grater to zest the lemon.
Prepared horseradish – This ingredient should be easy to find at most grocery stores.
Coarse kosher salt – You can use any variety of salt that you like but this basic ingredient will work well.
Ground black pepper – Freshly grind it or use your typical table shaker.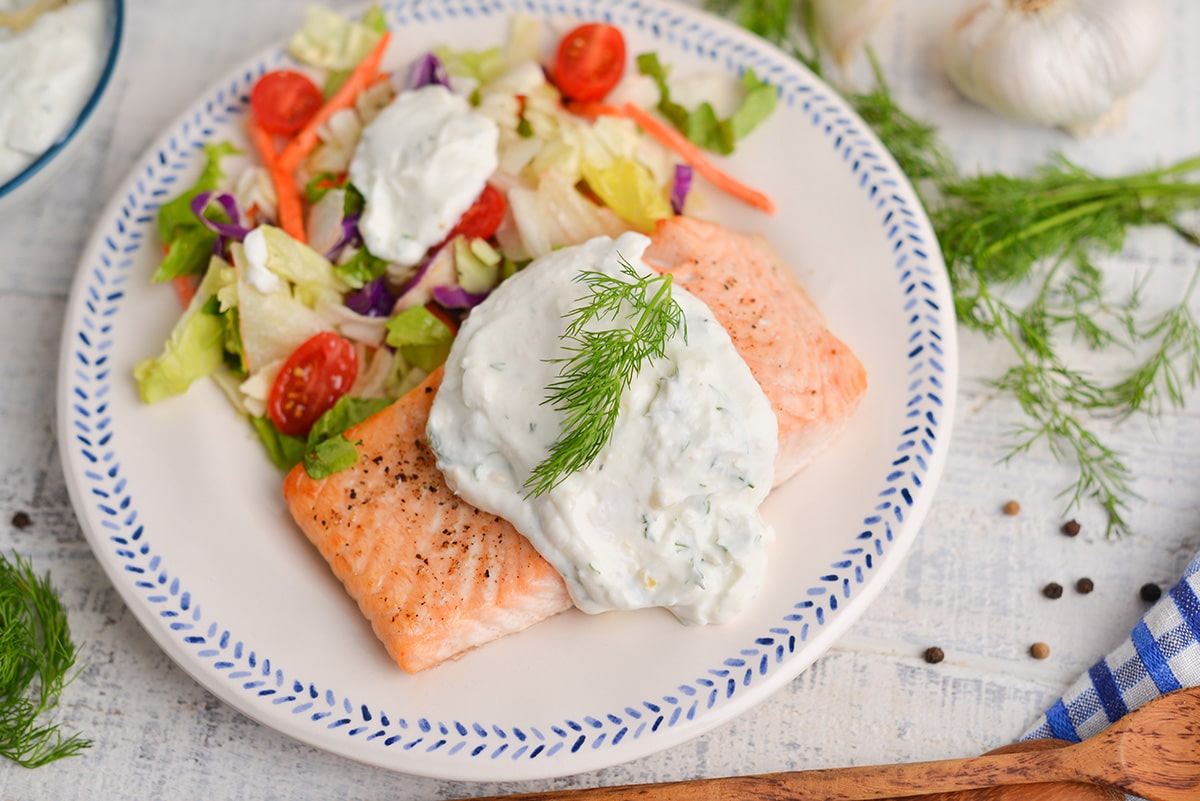 How to Make Creamy Dill Salmon
Making the sauce ahead of time will make sure that it has plenty of time to chill before the salmon is finished baking.
For Salmon:
Place salmon skin side down in the casserole dish (or rimmed baking sheet) before generously seasoning the fillets with salt and pepper.
Bake until the fillets are browned, lightly flaky, and they reach the recommended internal temperature on a meat thermometer.
Serve with creamy dill sauce after allowing the salmon to rest.
For Sauce:
In a medium bowl, combine the yogurt, dill, onion, garlic, lemon juice, lemon zest, horseradish, salt and pepper.
Place in the refrigerator to chill until serving.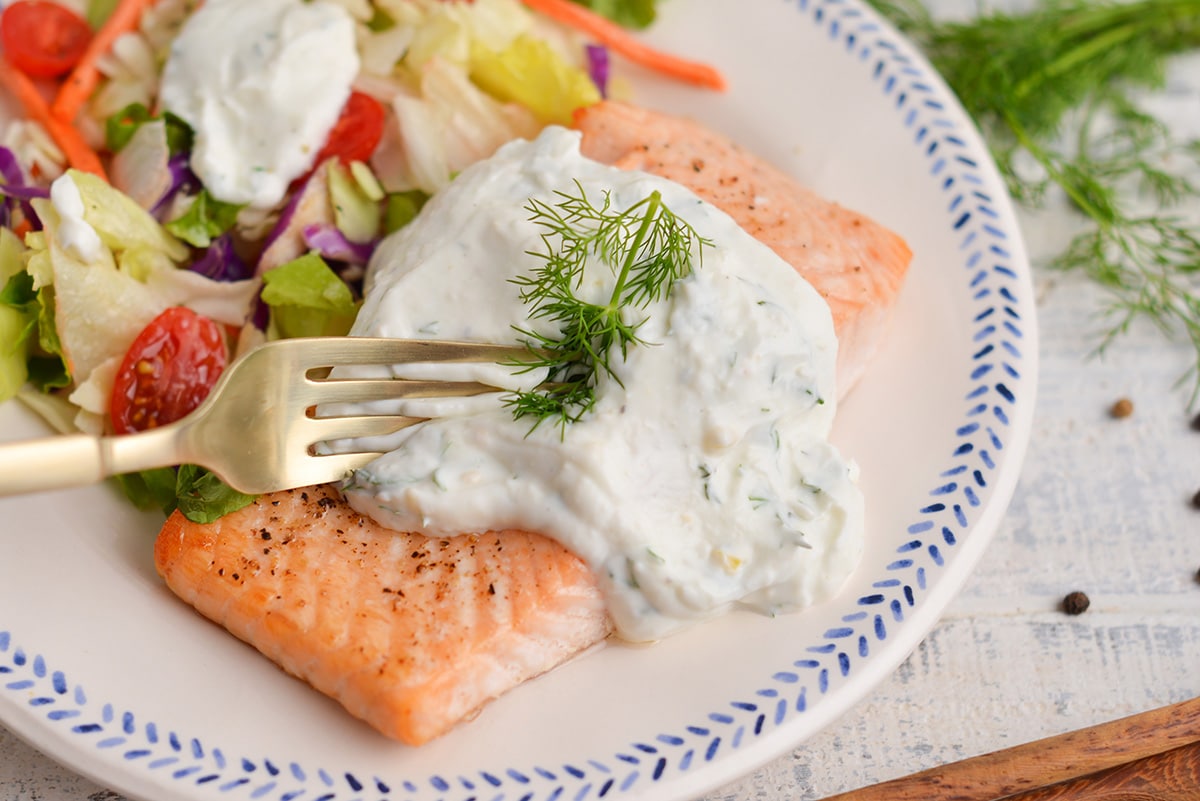 What to Serve with Creamy Dill Salmon
You can serve virtually anything alongside this savory salmon from casual sides like a simple side salad, navy bean salad, cucumber tomato salad, or kale pasta salad to more upscale veggies and starches like oven roasted rainbow carrots, cauliflower roasted with parmesan, and herbed potato galette.
I like to have a rainbow of color (and flavor) on my plate so I often serve the salmon with spicy green beans and passion fruit caprese salad.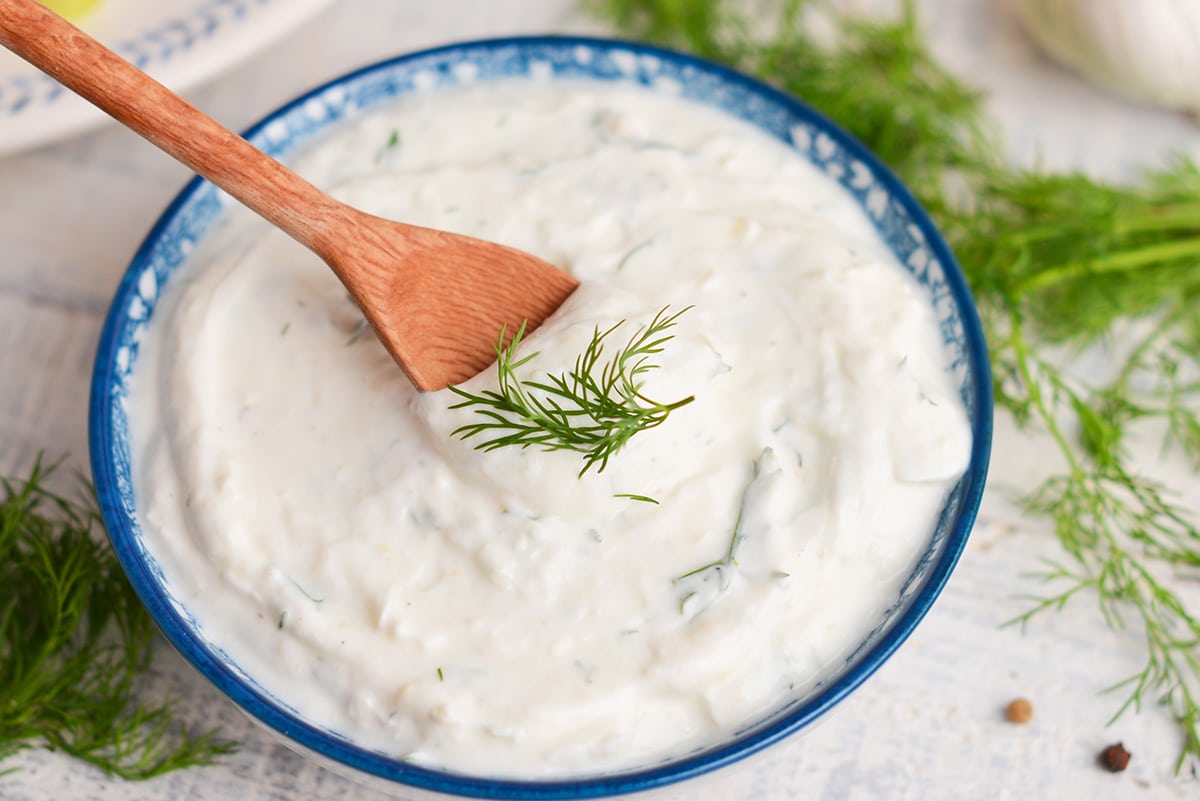 Variations
This simple recipe is amazing all on its own, but you can add some simple twists to change it up.
Sauce – While I love bright cream sauces (like the creamy dill sauce) with salmon, you can try another kind of sauce, too. Experiment with a slightly spicy bang bang sauce, an Asian-inspired honey garlic sauce, or my take on the viral Bloves sauce.
Seasoning – Instead of just salt and pepper, try any other seasonings you like from garlic powder, garlic salt, or onion powder to any fresh herbs you have from the garden.
Poach – Instead of baking the salmon, try poaching it in white wine or chicken broth. You can serve the salmon warm or chilled.
Olive oil – Drizzle the tops of the fillets with olive oil before baking for added healthy fat and flavor.
Cream – If you prefer a thinner sauce, add heavy cream.
Lemon slices – Garnish with bright slices of lemon or lemon wedges.
Mustard – Rub the salmon with a little bit of dijon mustard for earthy, nuanced flavor.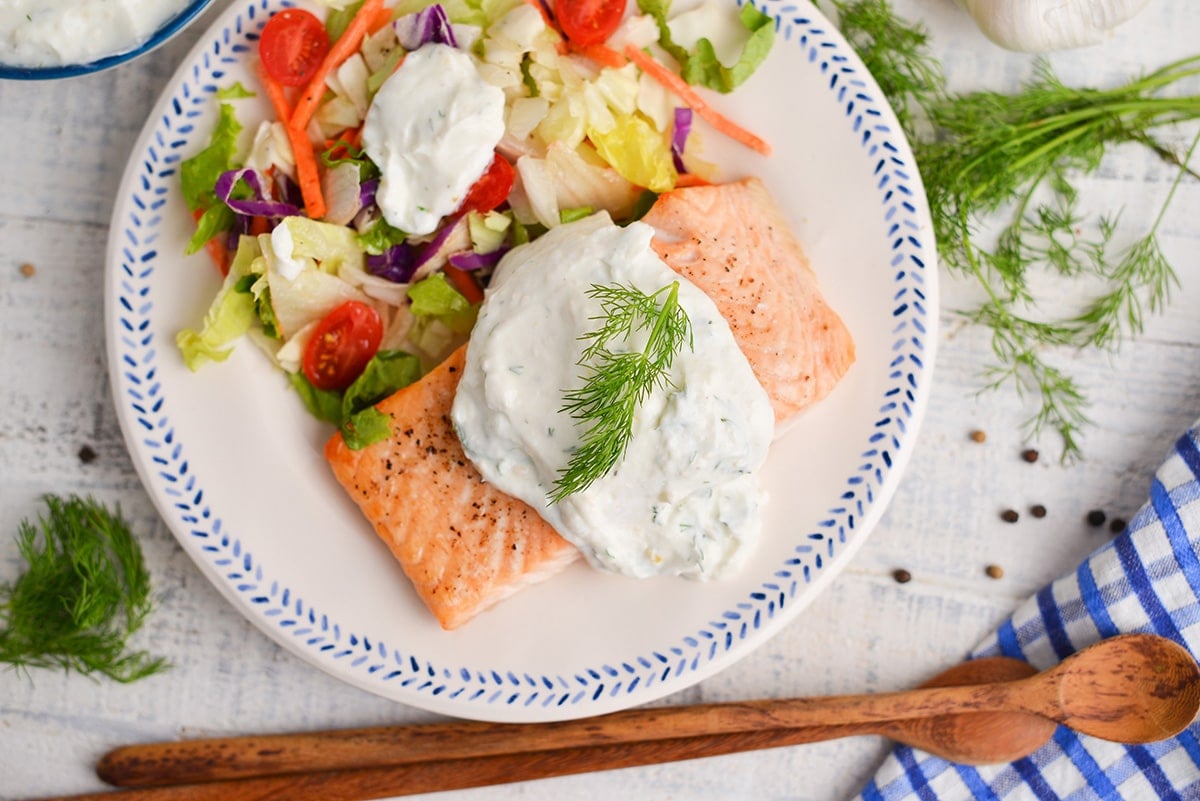 Common Questions About Creamy Dill Salmon
What is dill sauce made of?
Creamy dill sauce consists of dill and citrus (typically lemon) as well as creamy components that can include Greek yogurt, sour cream, or mayonnaise. Creme fraiche could be used, too.
Is it better to fry or bake salmon?
Preparation techniques for salmon are up to personal preference. Pan frying salmon results in crispy texture on the outside while baking maintains moistness throughout.
Is dill sauce healthy?
Dill packs a punch of vitamins and citrus is a healthy addition. The creamy components vary in healthiness but this recipe incorporates Greek yogurt which provides digestion benefits, vitamins, and protein.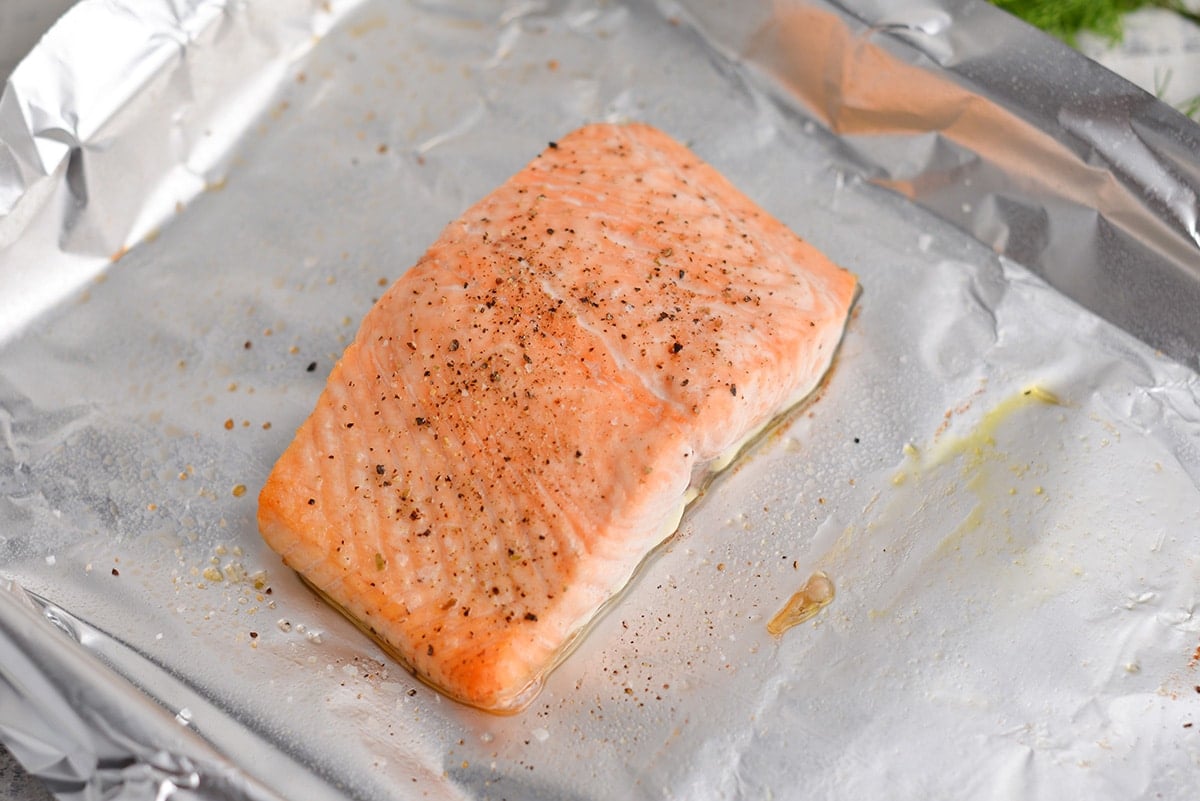 Make Ahead, Storage and Freezing
Make-Ahead: The sauce can be made up to 24 hours ahead of time. The salmon is best when it is freshly baked but it can be reheated for leftovers.
Refrigerator: Store cooked salmon in an airtight container for up to 3 days. You can also wrap each salmon filet in plastic wrap.
Freezer: You can freeze cooked salmon for up to 3 months but it is unlikely to retain the same texture when thawed.
Just like there are lots of fish in the sea, there are plenty of fish dishes on our site. And there are tons that are just as easy as this one.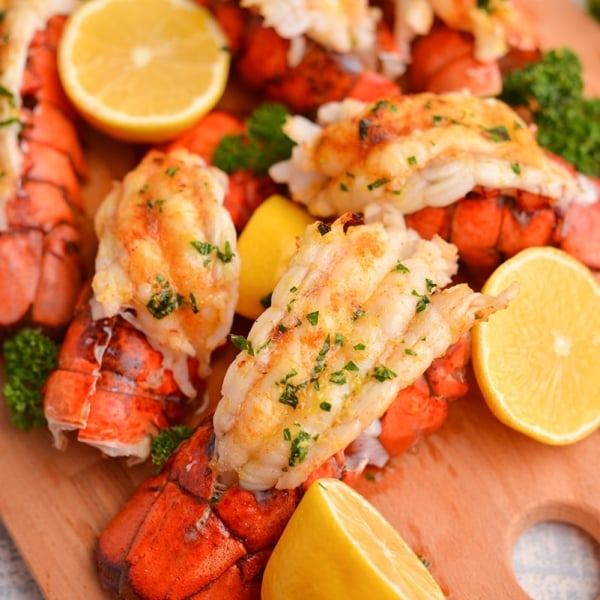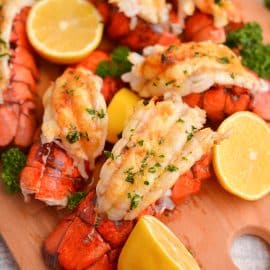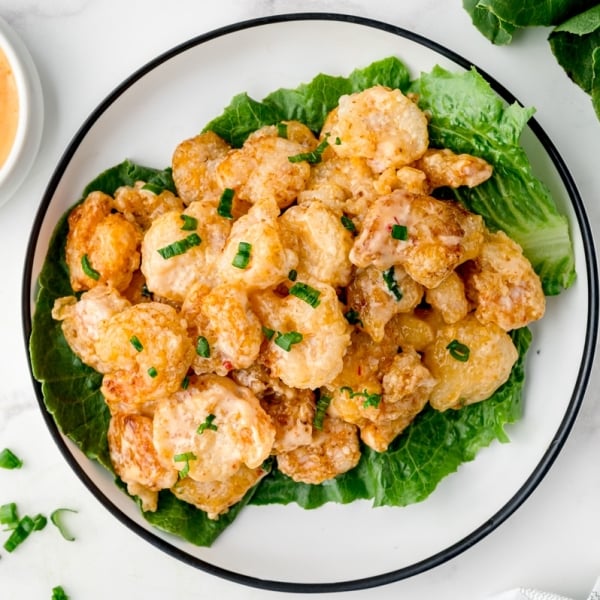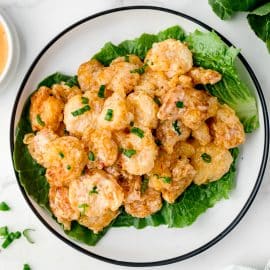 Bang Bang Shrimp
This Bang Bang shrimp recipe combines crunchy shrimp and a creamy sauce for a spicy dish that's a delicious dinner or amazing appetizer.
See The Recipe!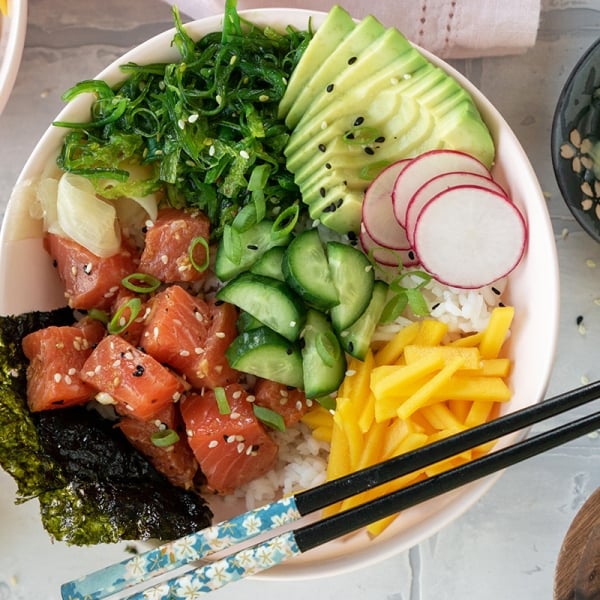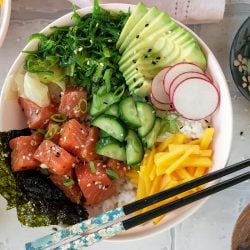 Salmon Poke Bowls
Celebrate Fish Fridays with this irresistible Salmon Poke Bowl recipe. This Hawaiian-inspired dinner is the perfect healthy meal for two!
See The Recipe!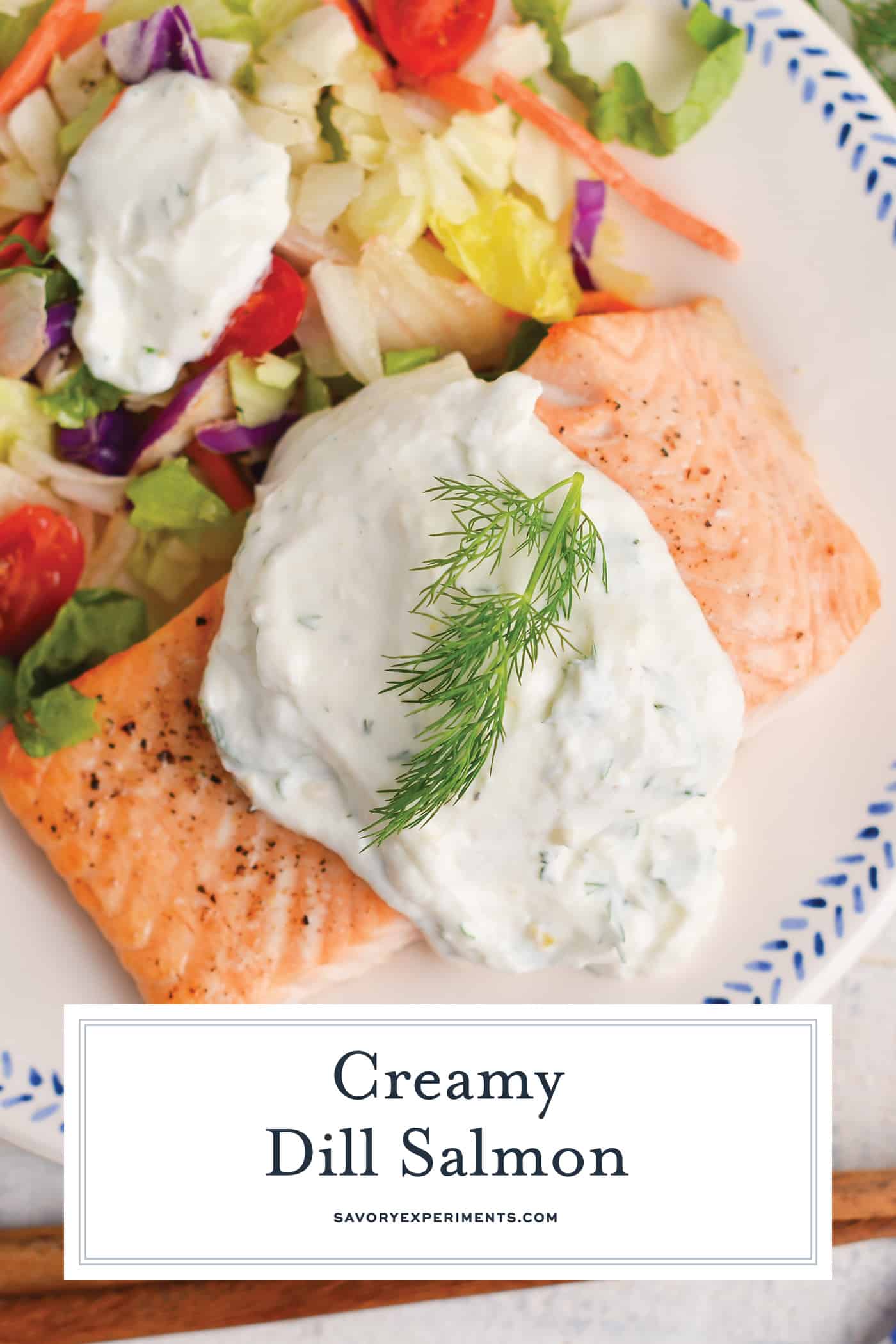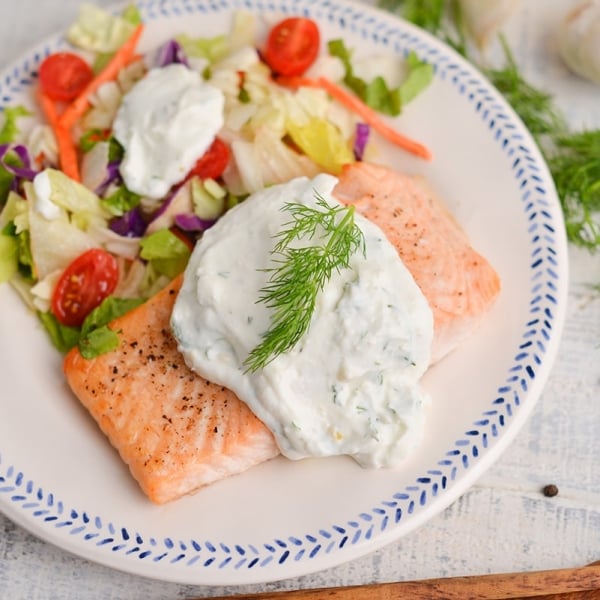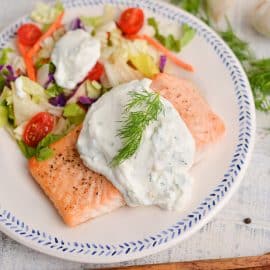 Creamy Dill Salmon
This Creamy Dill Salmon combines a quick lemon dill sauce and salmon for a main dish that's easy enough to be a regular weeknight meal!
Instructions
For Salmon:
Preheat the oven to 425°F. Coat a shallow baking dish or rimmed sheet pan with cooking spray or line with parchment paper.

To make salmon fillets, liberally season salmon fillets with salt and pepper.

Bake for 15-18 minutes or until browned. Remove and allow to rest for 3-5 minutes.
For Sauce:
Stir together the yogurt, dill, onion, garlic, lemon juice, lemon zest, horseradish, salt and pepper.

Cover and chill for 30 minutes. Restir before serving.

If you've tried this recipe, come back and let us know how it was in the comments or star ratings!
Nutrition
Calories:
136
kcal
,
Carbohydrates:
3
g
,
Protein:
19
g
,
Fat:
5
g
,
Saturated Fat:
1
g
,
Polyunsaturated Fat:
2
g
,
Monounsaturated Fat:
2
g
,
Trans Fat:
0.003
g
,
Cholesterol:
41
mg
,
Sodium:
205
mg
,
Potassium:
436
mg
,
Fiber:
0.2
g
,
Sugar:
2
g
,
Vitamin A:
39
IU
,
Vitamin C:
3
mg
,
Calcium:
69
mg
,
Iron:
1
mg