These easy Christmas Cocktail Recipes (and mocktails, too!) are perfect for any holiday party. From peppermint to cranberry, you will want to try them all!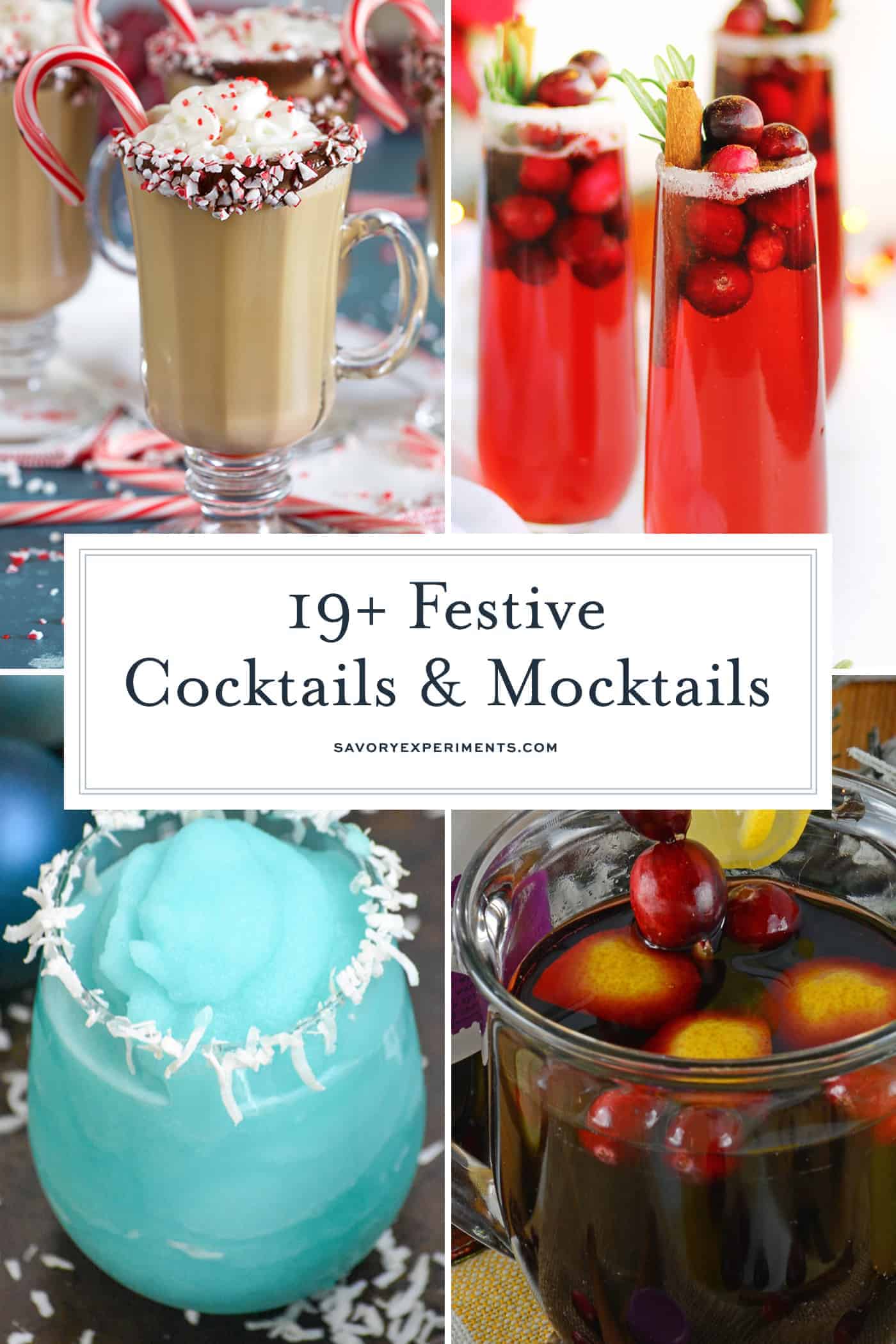 These Fun Christmas Cocktails Ideas are sure to be a hit at your holiday party! This list even includes some "mocktails" for the little ones!
With the hustle and bustle of the holidays, I usually have my dinner menu planned but tend to forget about the drinks!
If you're like me, this list of Christmas cocktails and mocktails will come in handy when planning your holiday get togethers!
From cranberry to peppermint, and even some non-alcoholic options, these fun Christmas cocktails are the best! You will want to try them all!
Fruity Christmas Cocktails
Christmas Cocktails with Champagne
Sangria and Wine Cocktails
Peppermint Christmas Cocktails
Creamy Holiday Cocktails
Cranberry Cocktails
Christmas Cocktails with Whiskey
Christmas Mocktails
Check out some of these fun Christmas desserts, too: