Looking for festive holiday cocktails for your party?
Try Holiday Whiskey Fizz! Bubbles and sweet cranberry syrup paired with lime juice and whiskey, garnished with fragrant rosemary and fresh cranberries.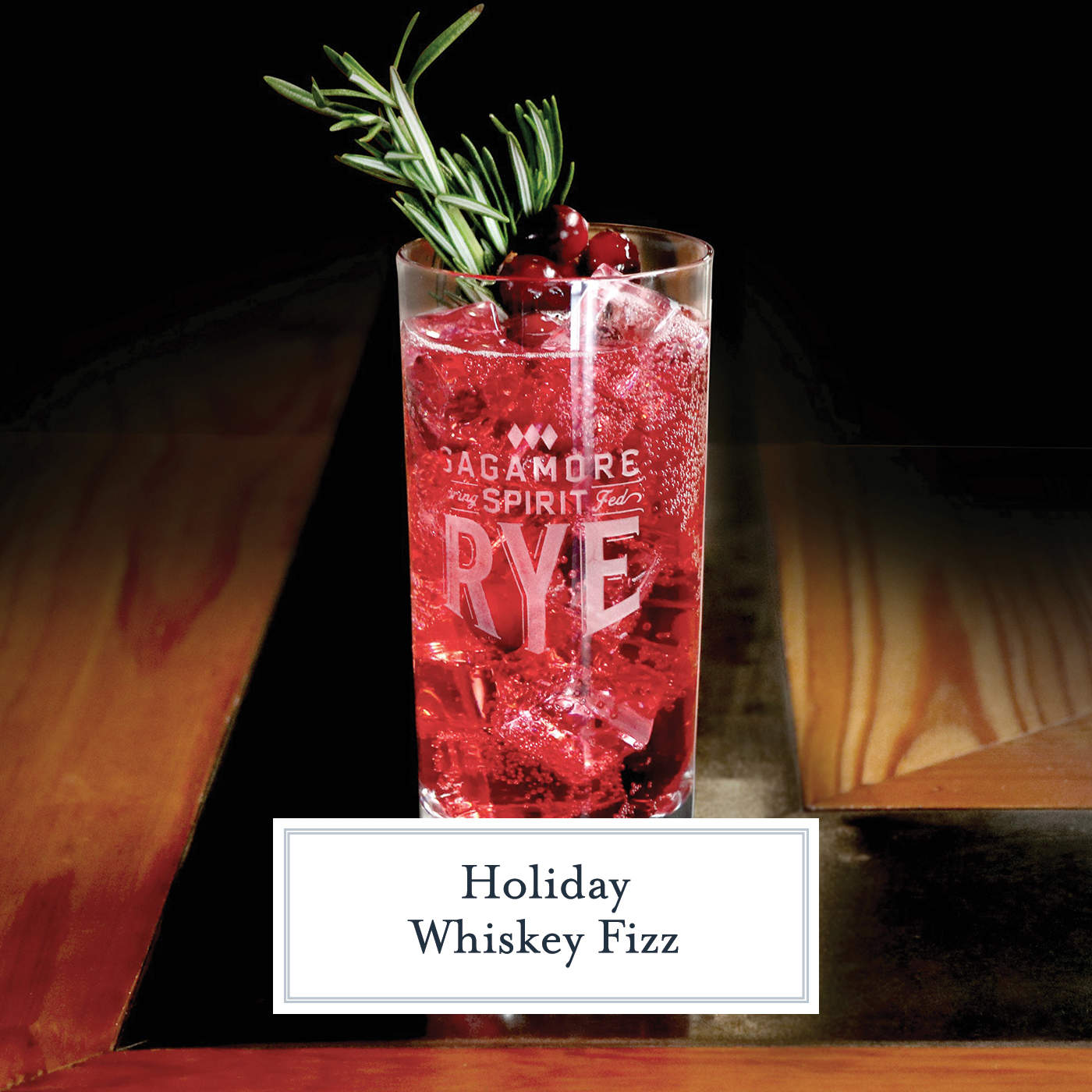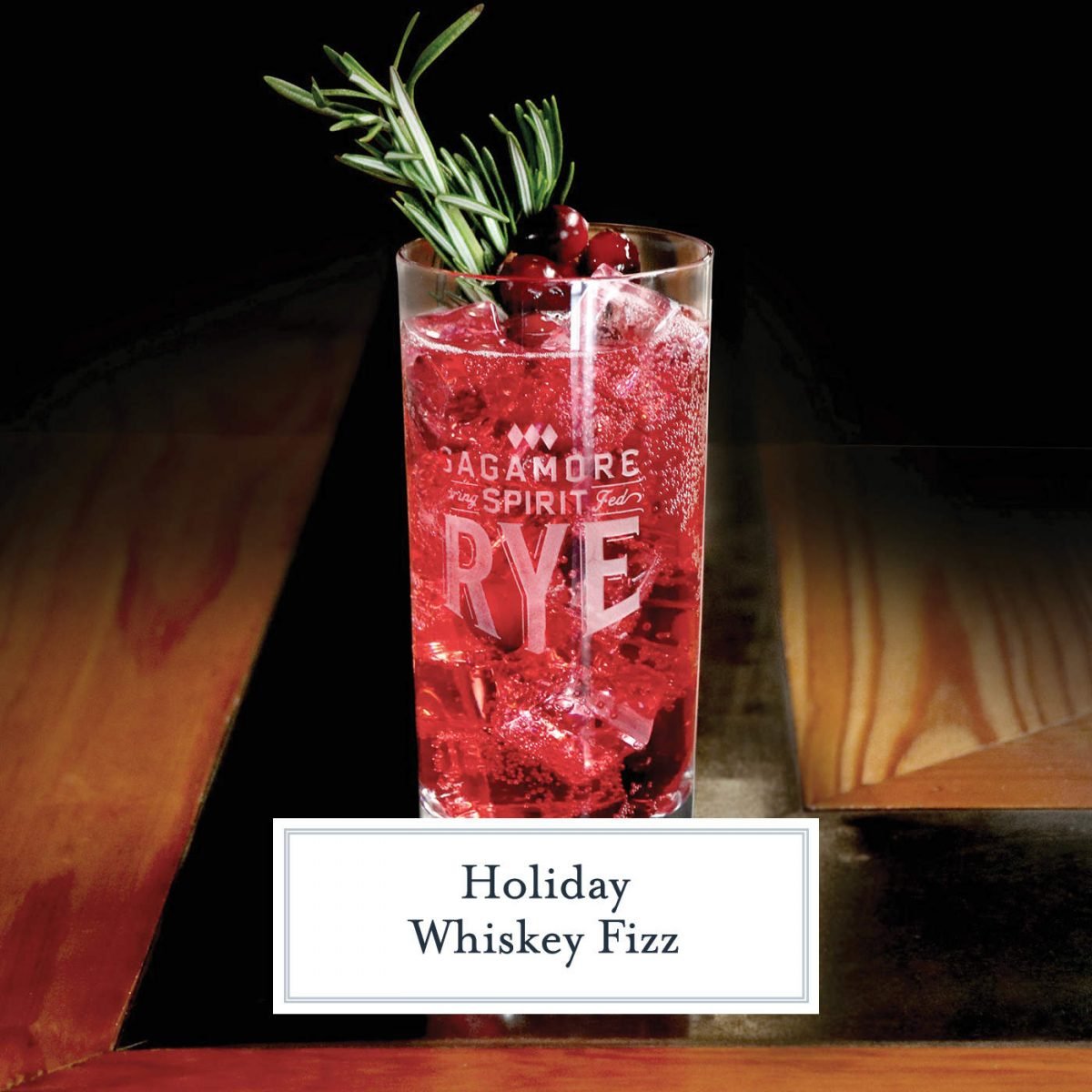 Holiday Whiskey Fizz is a bubbly holiday cocktail featuring Sagamore Spirits rye whiskey, club soda, cranberry syrup and lime juice.
Whiskey Fizz cocktails for festive, refreshing and just pretty to look at and smell.
One tip you can take with any cocktail is to put the straw near a sprig of fresh herbs, like rosemary in a Holiday Whiskey Fizz.
Some say we "eat with our nose" and placing an aromatic near the straw where your nose will be when you take a sip, making the best of our sense of taste and smell.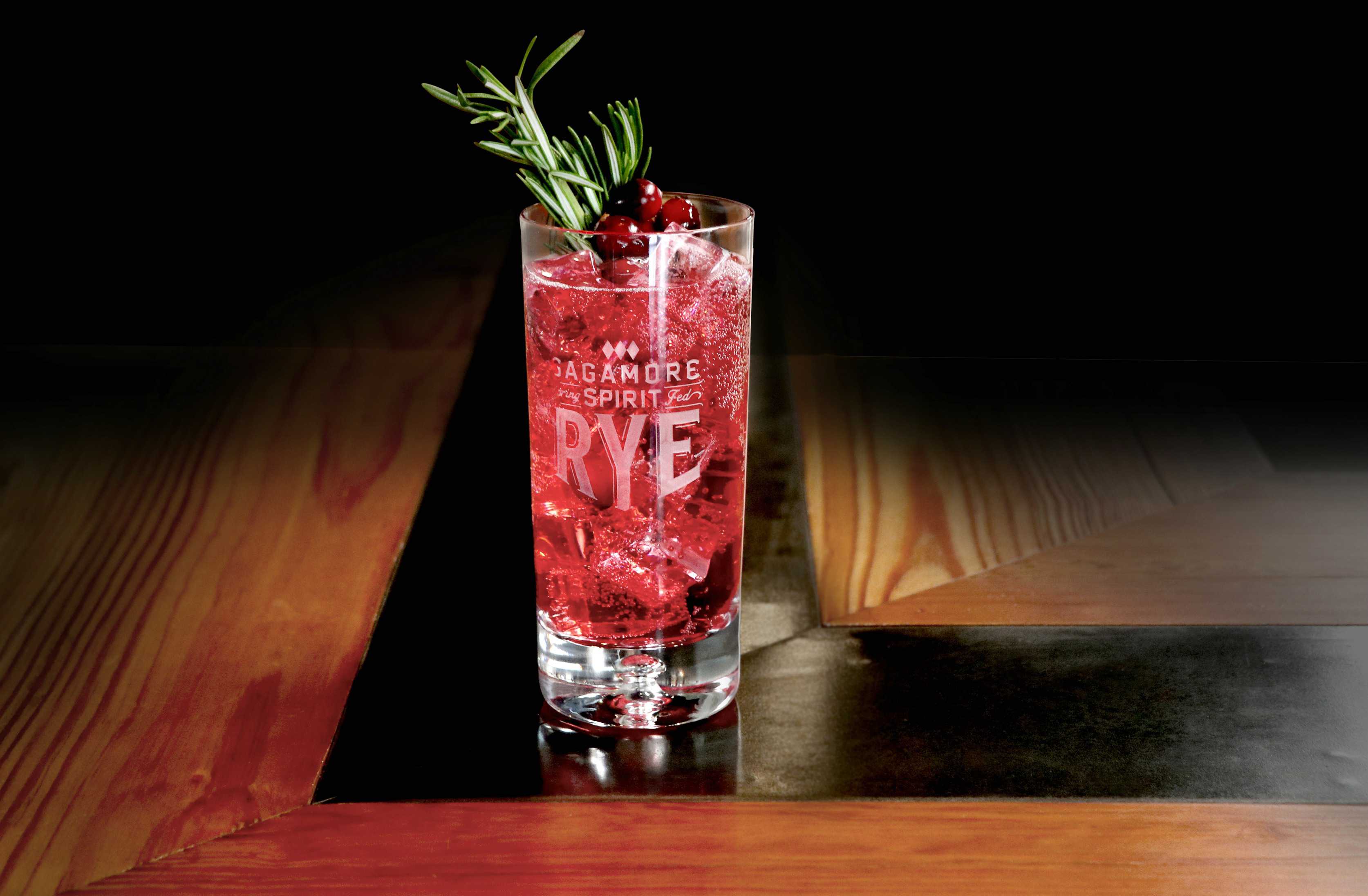 Sagamore Spirit is Baltimore's own rye whiskey, made on a local farm with pure and naturally filtered spring water, fed from a limestone aquifer.
It is quickly becoming the locals choice for straight whiskey and also creative cocktails.
What makes Sagamore Spirit different?
Tantalizing aroma- this whiskey gives you a big old hug with just one sniff with complex and captivating aromas of warm cinnamon, vanilla bean, honey, and nutmeg.
Refined palate- Smooth mouth-feel, with caramel and molasses up front and peppery baking spices on the end.
Rich color- Beautiful bonfire glow with amber with gold undertones.
Distinctive Finish- A refreshing and zesty rye spiciness without making the "pucker face".
Rye is a grass that is a member of the wheat family and closely related to barley. It can be processed into grain for things like whiskey or used as a cover crop or a forage crop for livestock.
When it is harvested as a grain, it is used in things like rye flour to then be used in bread and crackers and it can also then be used to make beer, some vodkas, some whiskey, and obviously rye whiskey.
To be 100% honest, I am not the cocktail type. I can generally be found ordering a glass of wine or a nice sour beer. But this Spiced Whiskey and other cocktails made from Sagamore aren't too sweet and also not too liquery.
Balanced and great for sipping, which makes them right up my alley and the perfect party cocktail.
Create a festive Sagamore Spirit "make your own cocktail" bar at your next party. Serve Holiday Whiskey Fizz Cocktails with:
But not all of your cocktail recipes need to be whiskey, offer a variety, these are my other favorites:
Place recipes for all cocktails in colorful holiday picture frames and supply your guests with all the garnishes and ingredients they need to be their own bartender.
Make sure to enjoy Holiday Whiskey Fizz responsibly, only serve to those who are 21 years or older and do not drink or drive.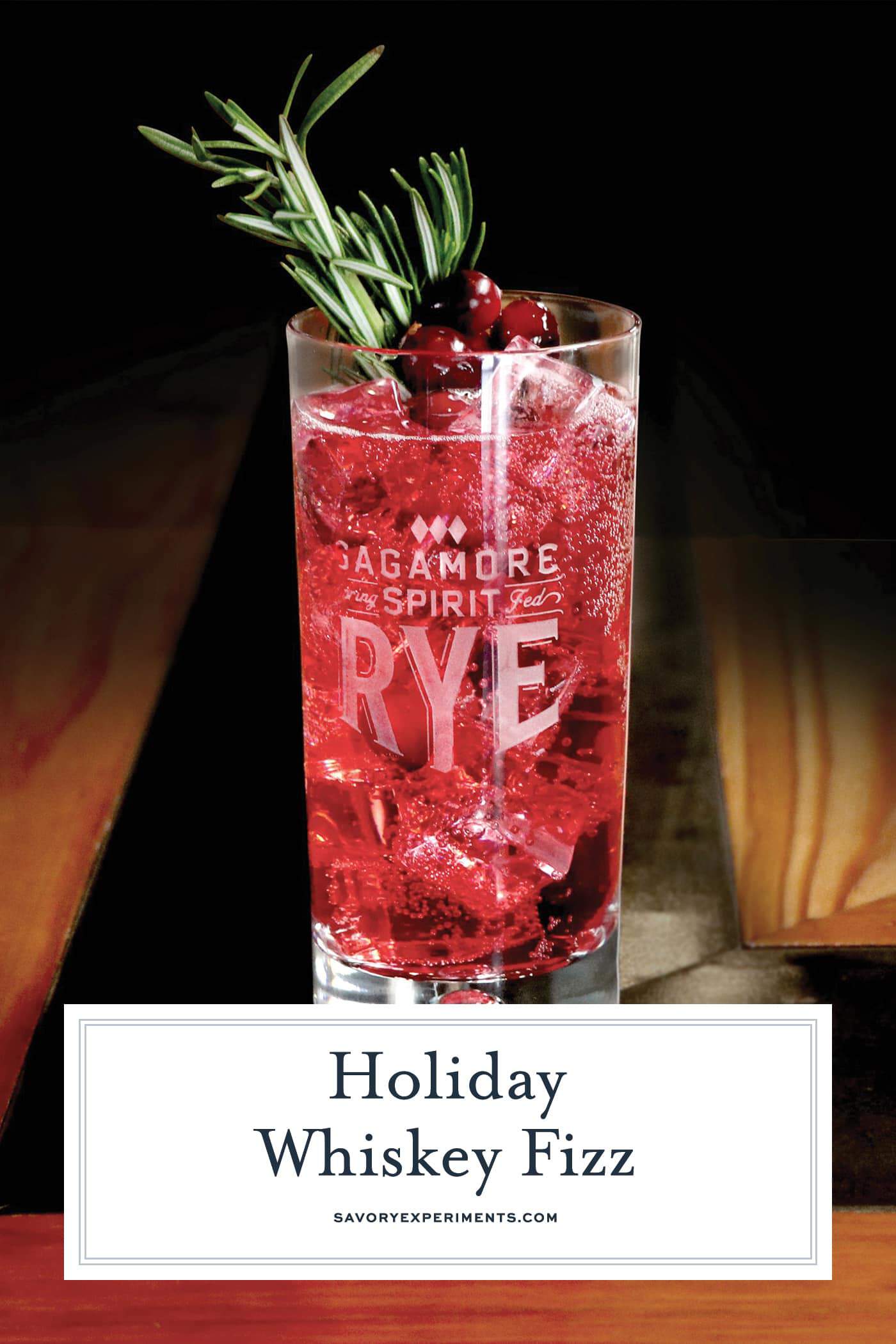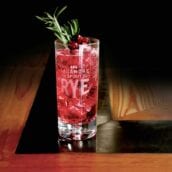 Holiday Whiskey Fizz
Holiday Whiskey Fizz is a bubbly holiday cocktail featuring Sagamore Spirits rye whiskey, club soda, cranberry syrup and lime juice.
Instructions
Serve in a Collins glass, garnished with a rosemary sprig and cranberries.

If you've tried this recipe, come back and let us know how it was!
Notes
Spiced Cranberry Syrup: Boil equal parts sugar, water, and cranberries. For every cup of water, add one cinnamon stick and one rosemary sprig. Sit overnight and then strain.
Nutrition
Calories:
234
kcal
,
Carbohydrates:
35
g
,
Sodium:
27
mg
,
Sugar:
34
g
,
Vitamin C:
4.5
mg
Photos and recipe courtesy of Sagamore Spirit. Learn more about Sagamore Spirit at sagemorespirit.com.
Red Wine Gravy | Easy Dinner Rolls | Fried Turkey | Pumpkin Cheesecake | The BEST Apple Pie | Orange, Anise and Thyme Turkey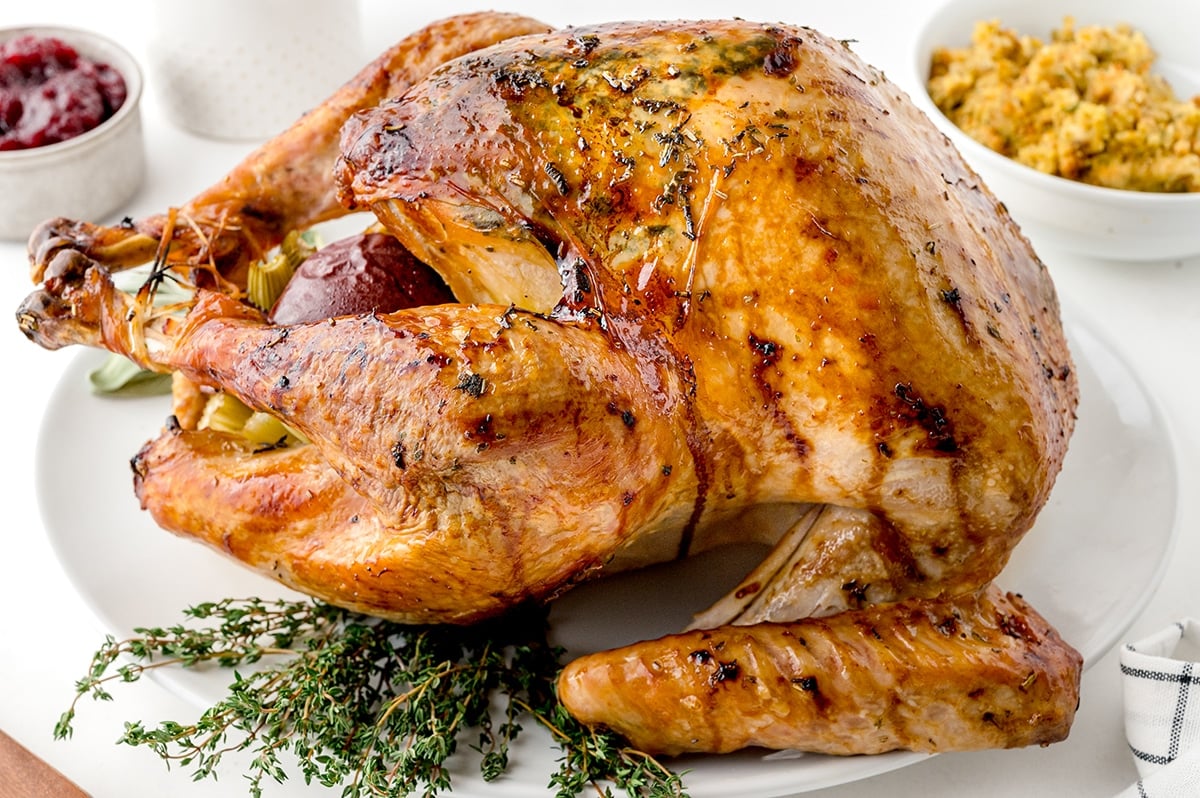 Cast Iron Sweet Potatoes with Honey and Cinnamon | Mascarpone Mashed Potatoes | How to (Safely) Fry a Turkey | Cranberry Relish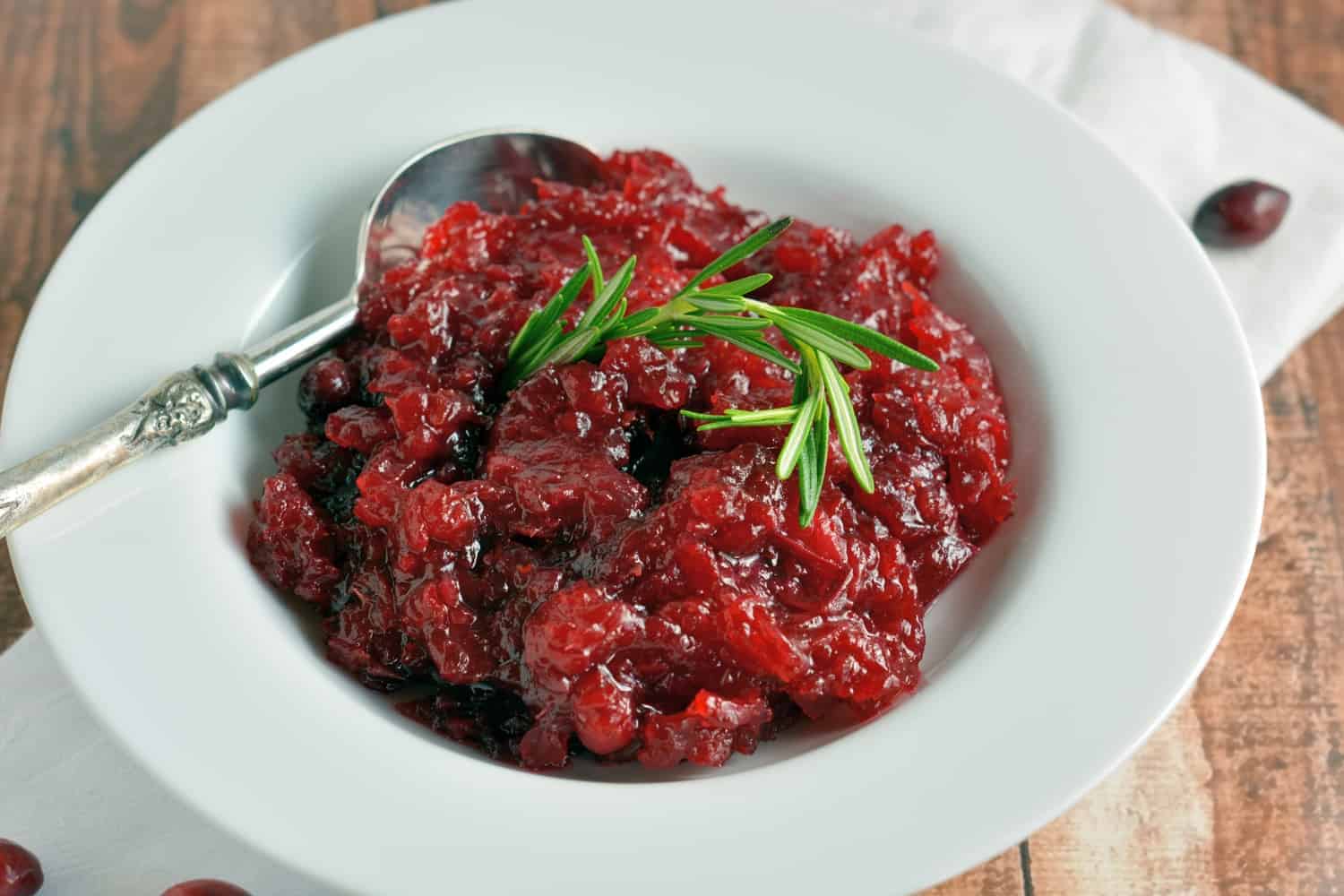 Green Beans with Mascarpone Cream Sauce | Cheese Chile Cornbread Casserole | Pumpkin Cheesecake | Chinese Sausage Stuffing | Garlic Butter Brussels Sprouts