Nothing says fall like the smell and taste of apple cider, except apple cider spiked with tummy warming whiskey. Spiced Whiskey Cider pairs the two to make the ultimate fall cocktail.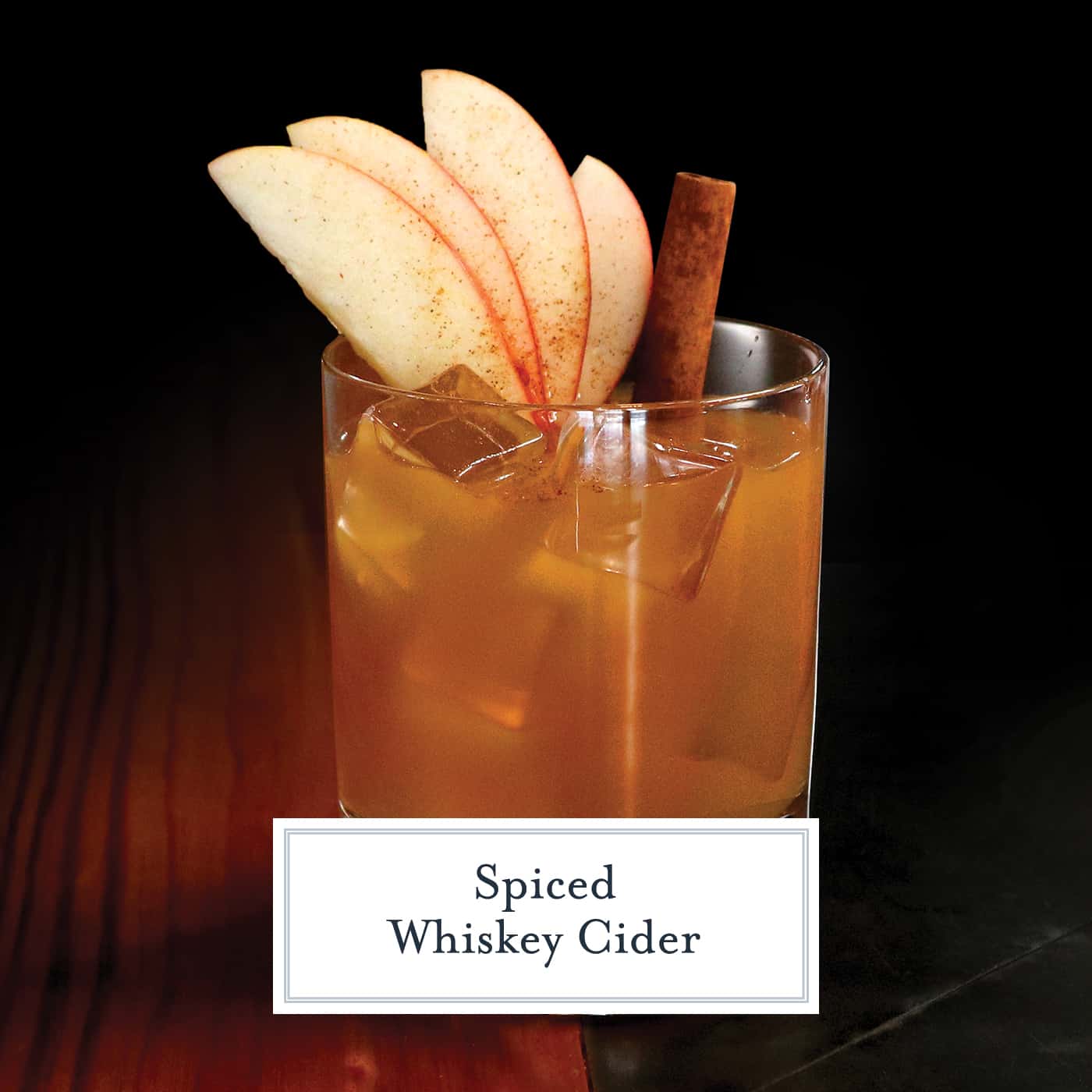 Spiced Whiskey Cider is the perfect fall cocktail using Sagamore Spirit Rye Whiskey, apple cider, lime juice, and simple syrup.
Serve Spiced Whiskey Cider at your holiday party or while relaxing after work, it is a true "any time" cocktail. The perfect way to celebrate with friends and family.
Sagamore Spirit is Baltimore's own rye whiskey, made on a local farm with pure and naturally filtered spring water, fed from a limestone aquifer. It is quickly becoming the local's choice for straight whiskey and also creative cocktails.
What makes Sagamore Spirit different?
Tantalizing aroma – this whiskey gives you a big old hug with just one sniff with complex and captivating aromas of warm cinnamon, vanilla bean, honey, and nutmeg.
Refined palate – Smooth mouth-feel, with caramel and molasses up front and peppery baking spices on the end.
Rich color – Beautiful bonfire glow with amber with gold undertones.
Distinctive Finish – A refreshing and zesty rye spiciness without making the "pucker face".
Whiskey is one of those spirits that is inherently warming and what designates rye whiskey from say a bourbon, is that it is made from a mash of at least 51% rye grain.
Mash is a liquid created by adding hot water to something (in this case a grain) to create fermentable sugar from the starches.
Rye is a grass that is a member of the wheat family and closely related to barley. It can be processed into grain for things like whiskey or used as a cover crop or a forage crop for livestock.
When it is harvested as a grain, it is used in things like rye flour to then be used in bread and crackers and it can also then be used to make beer, some vodkas, some whiskey, and obviously rye whiskey.
To be 100% honest, I am not the cocktail type. I can generally be found ordering a glass of wine or a nice sour beer. But this Spiced Whiskey and other cocktails made from Sagamore aren't too sweet and also not too liquery.
Balanced and great for sipping, which makes them right up my alley and the perfect party cocktail.
Create a festive Sagamore Spirit "make your own cocktail" bar at your next party. Serve Spiced Whiskey Cider Cocktails with a Ruby Red Jubilee, Orange Frost, or Holiday Whiskey Fizz.
Place recipes for all cocktails in colorful holiday picture frames and supply your guests with all the garnishes and ingredients they need to be their own bartender.
Make sure to enjoy Spiced Whiskey Cider Cocktails responsibly, only serve to those who are 21 years or older and do not drink or drive.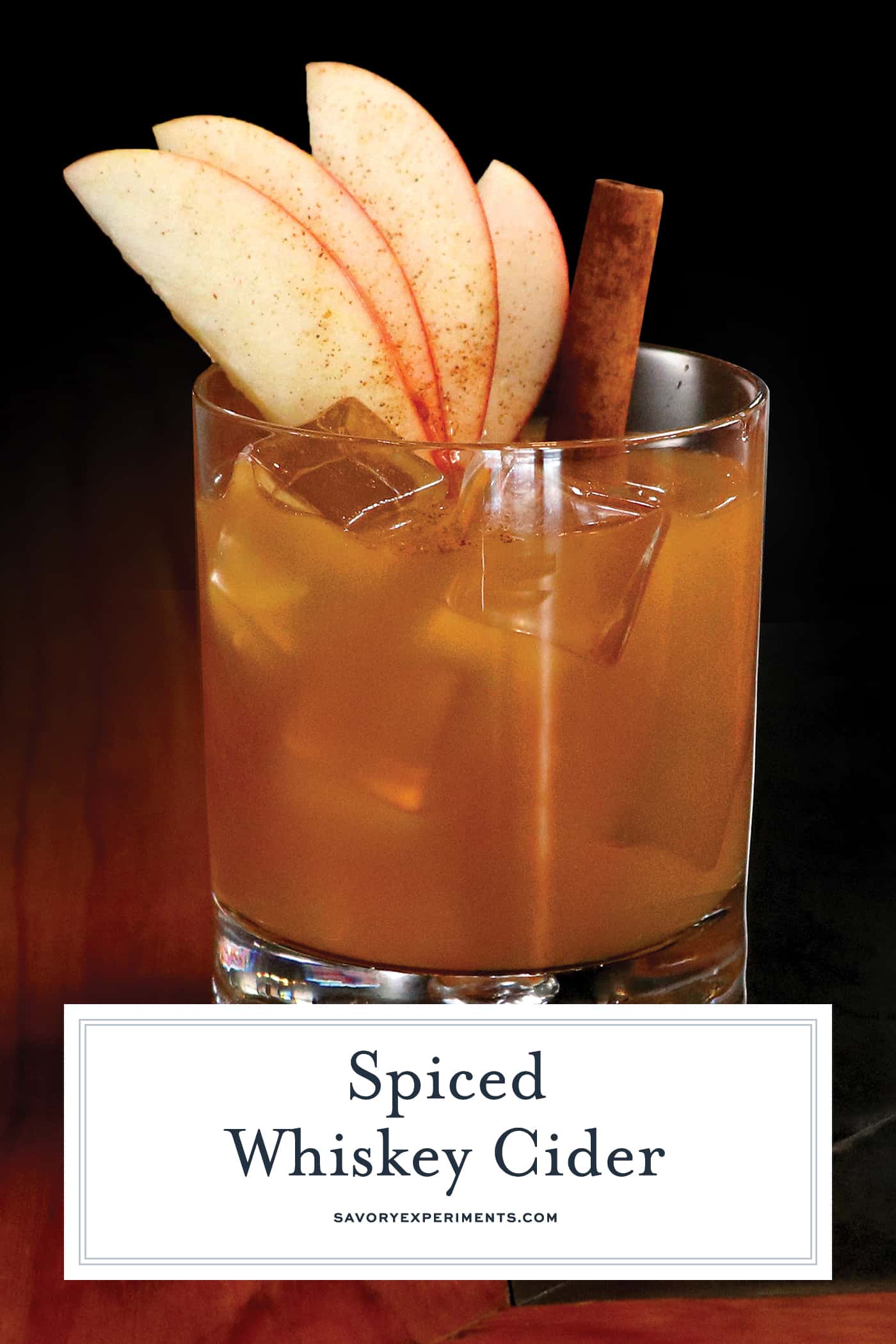 Check out these other Whiskey Cocktails: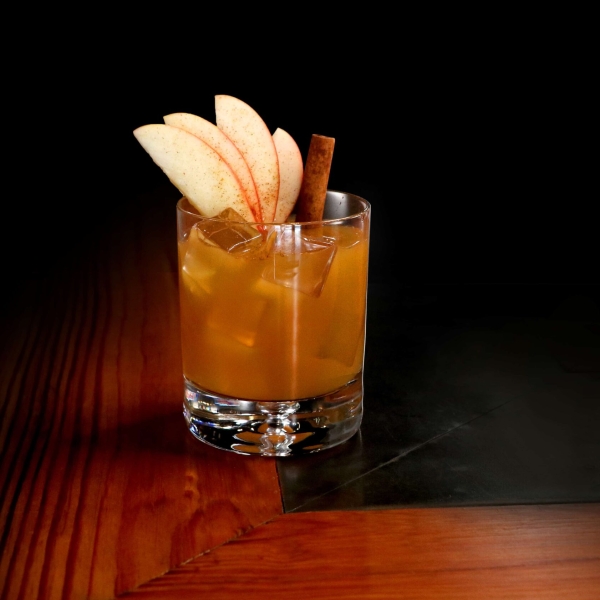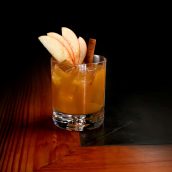 Spiced Whiskey Cider
Spiced Whiskey Cider is the perfect fall cocktail using Sagamore Spirit rye whiskey, apple cider, lime juice and simple syrup.
Instructions
Shake and serve over ice. Garnish with apple slices and a dash of cinnamon.

If you've tried this recipe, come back and let us know how it was!
Nutrition
Calories:
225
kcal
,
Carbohydrates:
22
g
,
Sodium:
14
mg
,
Potassium:
57
mg
,
Sugar:
20
g
,
Vitamin C:
4.5
mg
,
Iron:
0.7
mg
Photos courtesy of Sagamore Spirit. Learn more about Sagamore Spirit at sagemorespirit.com.