Have you heard about the newest trend sweeping the country? Yep, hot chocolate bombs, sometimes called hot cocoa bombs or chocolate spheres, if we are getting fancy. So much fun for any chocolate lover.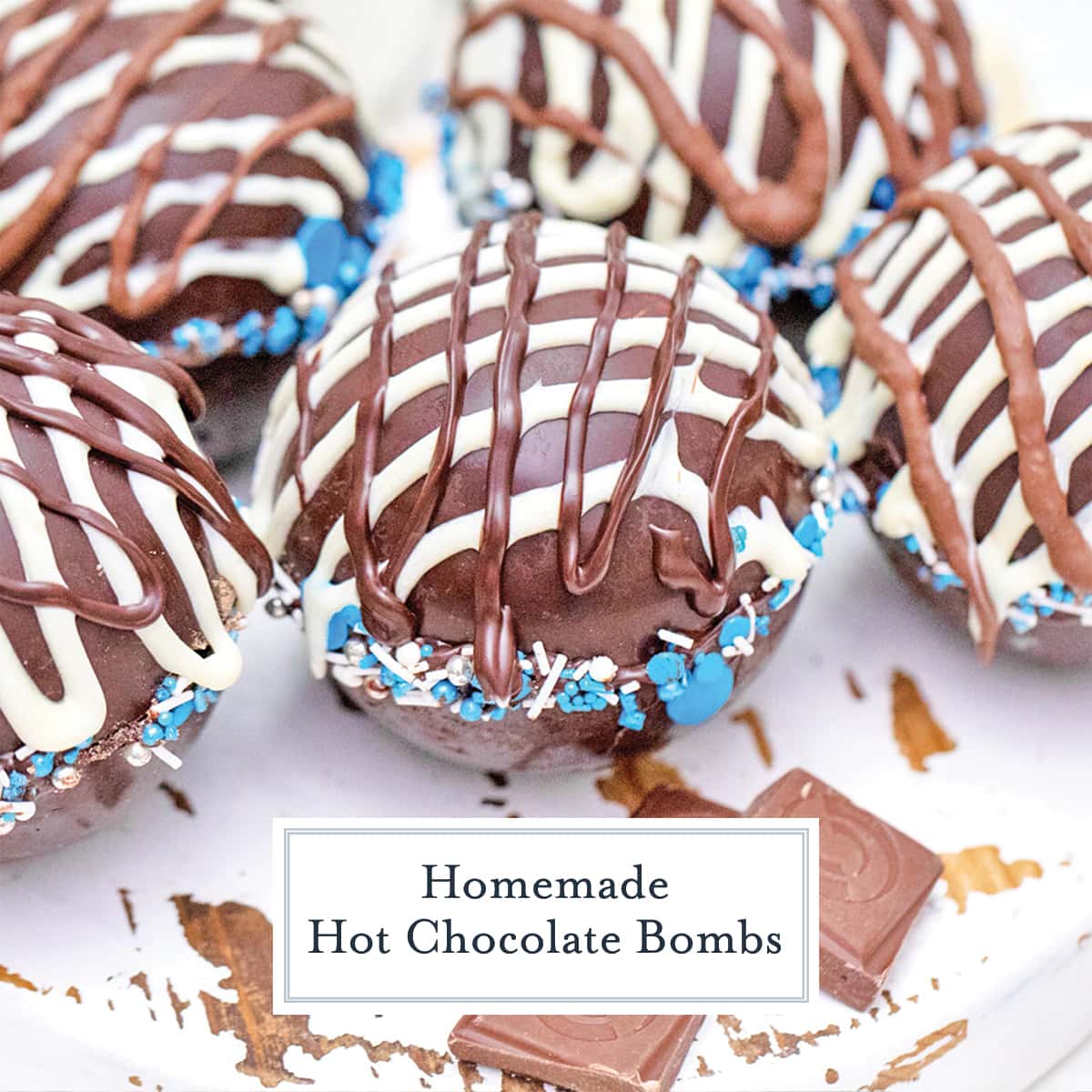 Is anyone else noticing that beyond the homesteading trends of no yeast breads and sourdough starters, most of this years trends seem to be beverage based? Dalgona, whipped hot chocolate and now hot chocolate bombs (aka cocoa bombs), thanks to Tik Tok.
Of course you can buy them at the grocery store or farmer's market, but why when they are so easy to make and also so fun! Perfect for Christmas, Valentine's Day or just a fun gift for friends.
What is a Hot Chocolate Bomb?
No, they are not like bath bombs- because I know that is your first question. You can certainly put one if your bath, but you'll just be soaking in chocolate and come out as your own chocolate bar. Some folks might want that, I don't judge.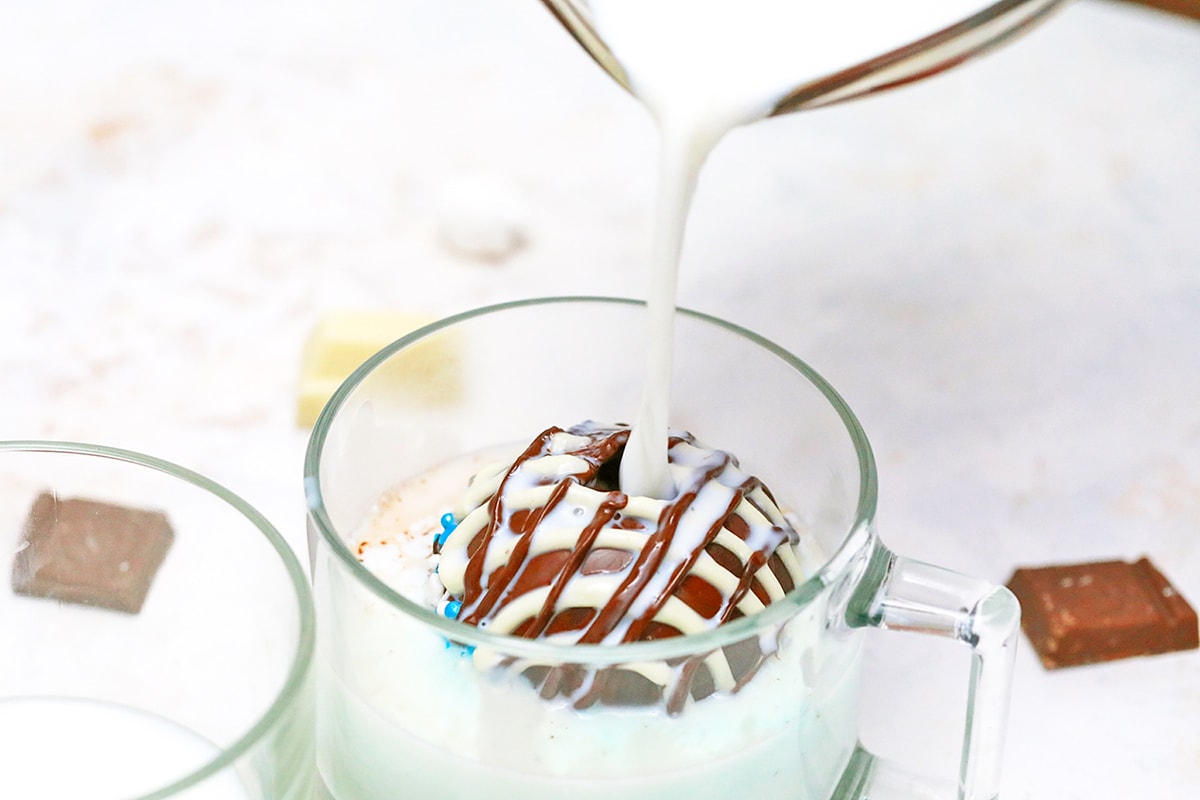 It is a hollow chocolate ball made with an acrylic mold or silicone mold filled with dry hot cocoa powder and marshmallows and then typically decorated to look all pretty and beautiful.
Simply place a chocolate sphere in a mug and pour hot milk over the top and BOOM, chocolate melts into the most decadent and rich cup of hot cocoa you can imagine.
They are fun for the kiddos because they are just plain magical and also a fun idea to give as gifts.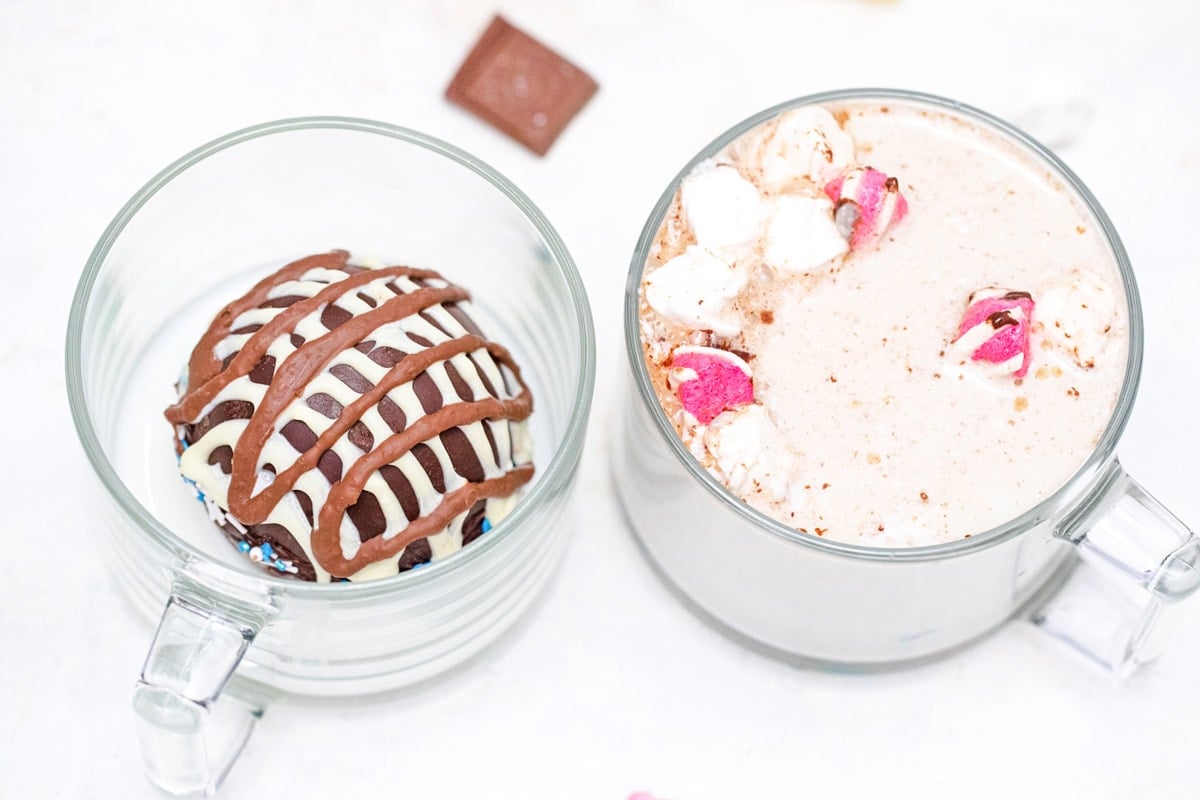 Hot Chocolate Bomb Molds
These are fairly easy to make but you will need special equipment to make the chocolate shell and that is the silicone sphere mold. It is a silicone making mold with half spheres. It is really important to use silicone so it releases properly.
You can, however, use a silicone muffin tin and create a fun zig-zag type of bomb in a different shape. Some even come in the shape of a heart.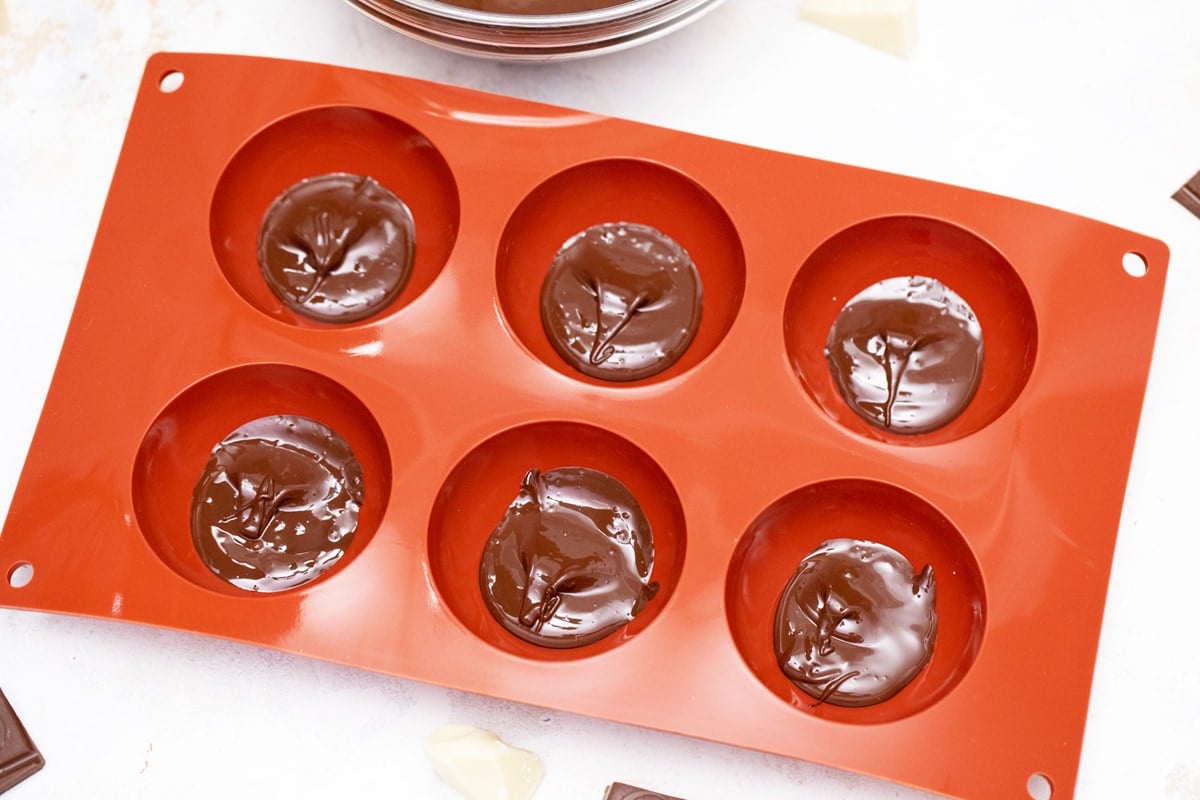 They can be found online or in the chocolate mold section of most craft stores. Really you can use any type of chocolate mold as long as the cavity is large enough to accomodate hot cocoa, marshmallows and sometimes even a large dollop of peanut butter.
Also make sure it is silicone so you can carefully remove the chocolate without it breaking. However, if it does, just remelt the broken pieces and start again! You can also use them to make these fun Frozen Mini Oreo Cheesecakes!
Ingredients
The ingredient list is pretty simple for this hot chocolate bombs recipe.
Chocolate- This is what you'll make the actual balls out of. You can use chocolate chips, chocolate bars or any other type of smooth chocolate, but you'll need to temper them a little to keep and shiny color. Chocolate candy melts and even almond bark are good options too.
Use your daily Nestle version or get fancy with something like Ghirardelli or even Godiva. Couverture chocolate works the best, but is also the most expensive good quality chocolate. It costs more, but makes a delicious cup of hot cocoa.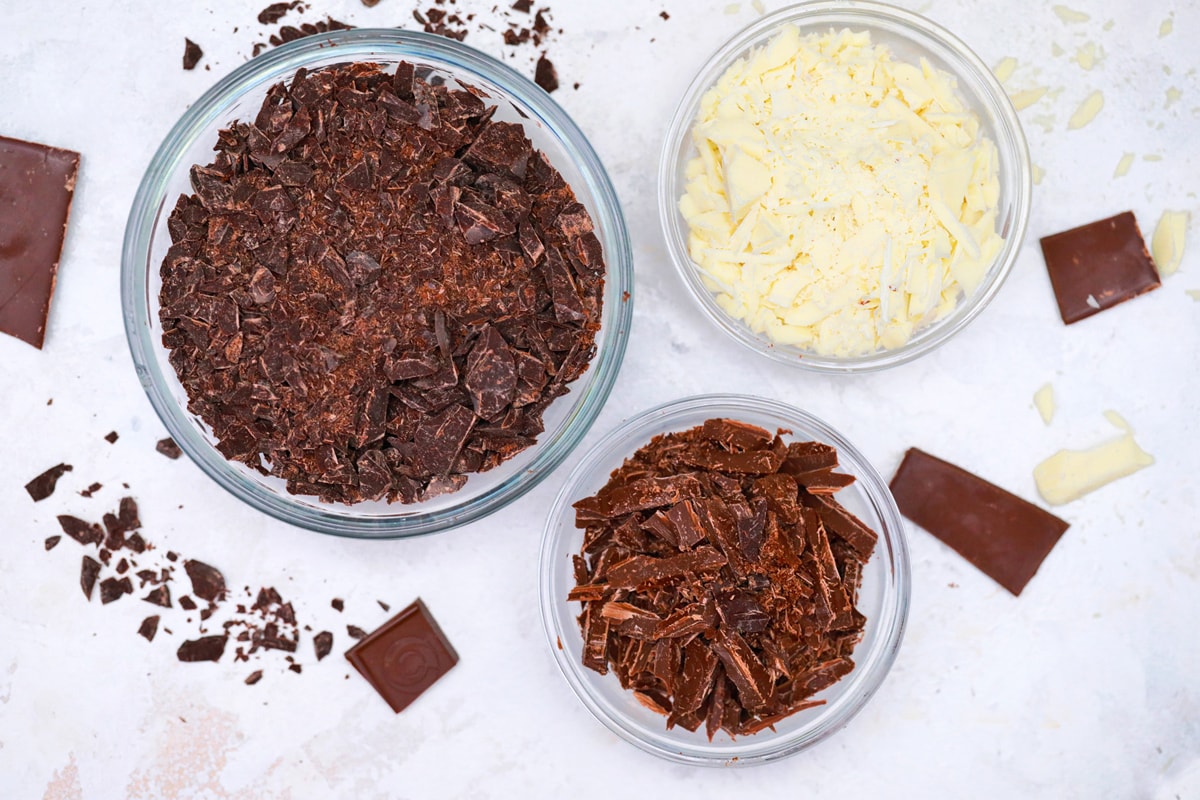 I prefer to use milk chocolate for the base and then white chocolate or dark chocolate to decorate.
Hot Cocoa Mix- This what ulitemly makes it into a drink. Make your own homemade hot chocolate mix or buy one at the store.
Marshmallows- No hot chocolate is complete without marshmallows! Try to get mini marshmallows so they fit inside the ball well. You can also use one large marshmallow. We used peppermint flavored for a little more color.
Garnish- We used festive sprinkles to cover the center seam, but you can also use a paper towel with hot water to smooth it out. Then drizzle more chocolate on top and add whatever your heart desires! The milk chocolate shell is a canvas waiting to be painted. And for other holidays or an even starker canvas, make a white chocolate shell. The possibilities are endless!
Milk- I am a firm believer that any hot chocolate should be made with whole milk for its richness, however, any will do. You can also make these hot chocolate bombs with almond milk, oat milk or any other alternative milk.
Simply pour warm milk over the bomb and it will magically melt and start to dissolve.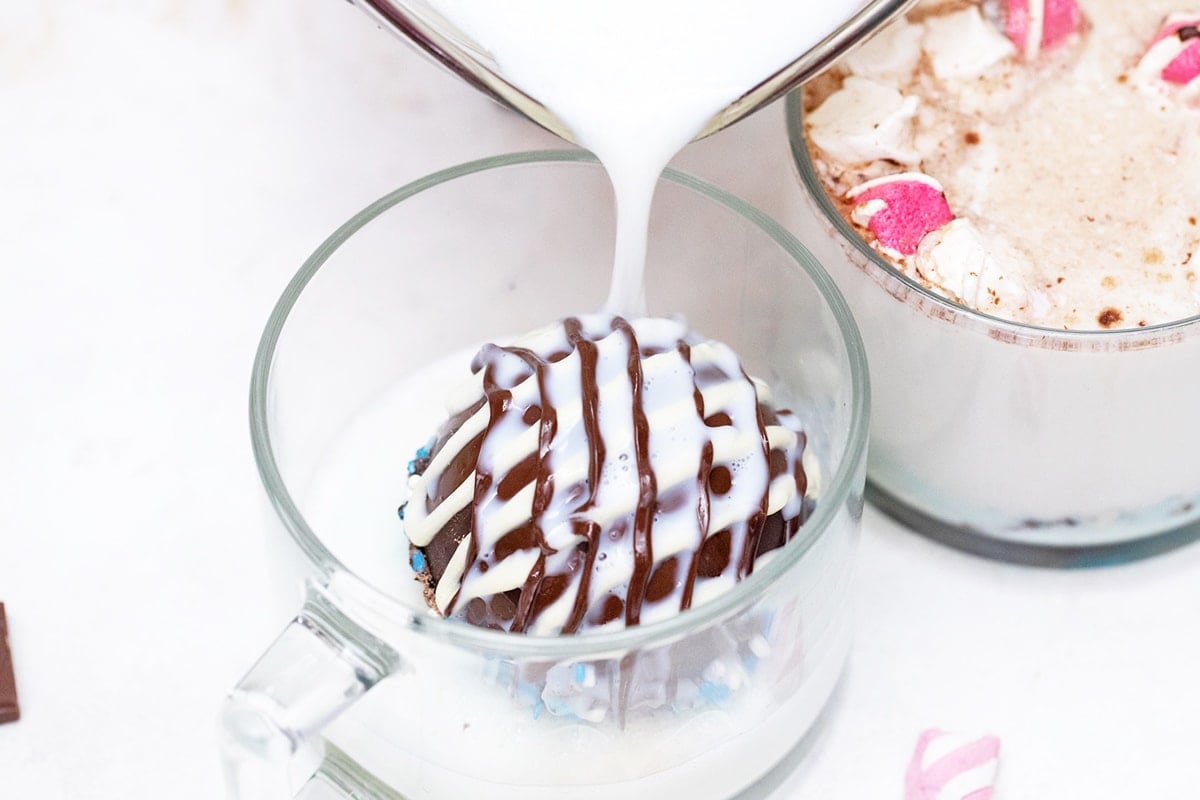 How to Make Hot Chocolate Bombs
The process is fairly simple, but you do need to have patience. There are different techniques, but like so many things, after you do it once, the next time is so much easier.
Melt the chocolate. You have two choices, to microwave or to use a double boiler. The double boiler method gives the most consistent, creamy melt, but does take a little longer.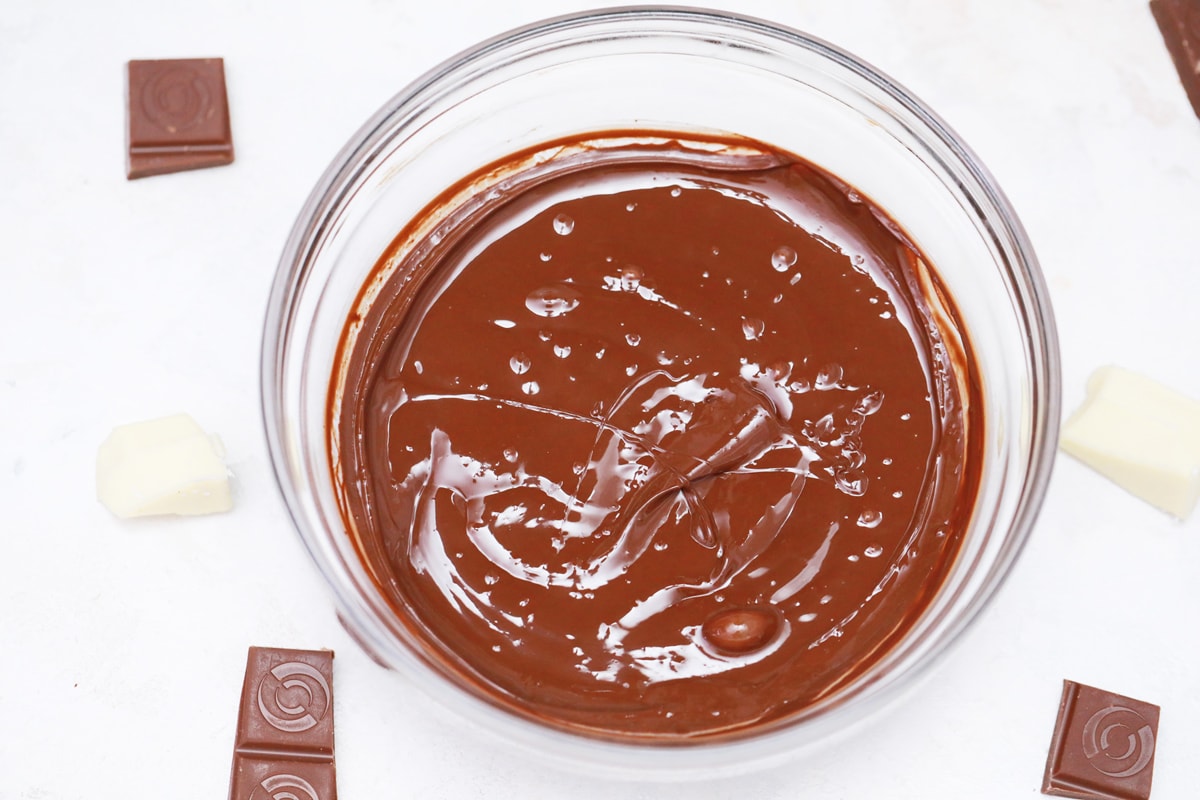 Microwaving is faster, but I highly suggest only using 50% power and going in 30 second intervals for the first minute and then 15 second increments until fully melted. When it is nearly melted, just keep stirring it to distribute heat, putting it back into the microwave will cause burning. Also, make sure to use a microwave-safe bowl.
Using a pastry brush or silicone basting brush, paste melted chocolate onto the silicone molds. No need to worry about it looking pretty, this is the inside of the ball. You can also use the back of a spoon.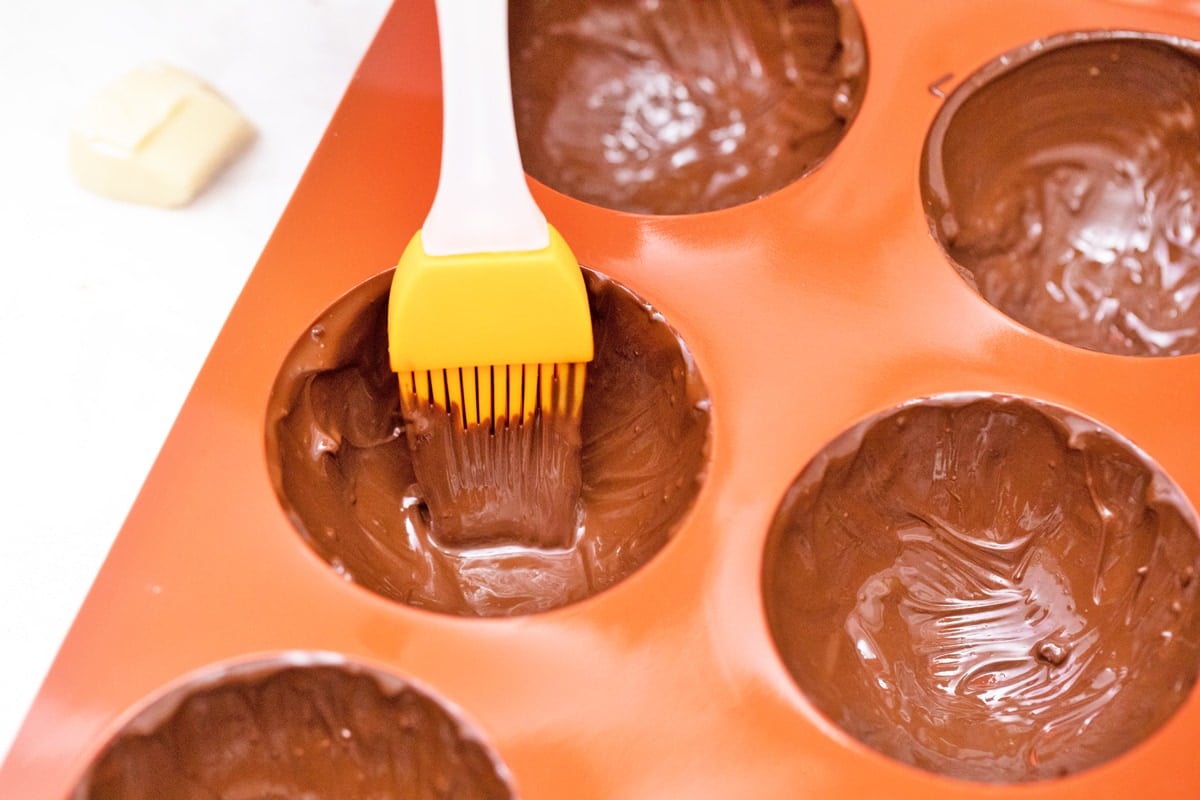 Place it in the freezer for a few minutes to set. Then repeat the process. Don't worry about the balls being too thick, be more concerned with them being too thin. Allow them to set.
Fill half of your hot chocolate bombs with powdered hot chocolate mix and marshmallows. Have fun with flavored marshmallows, pieces of candy and anything else you'd want in your hot chocolate.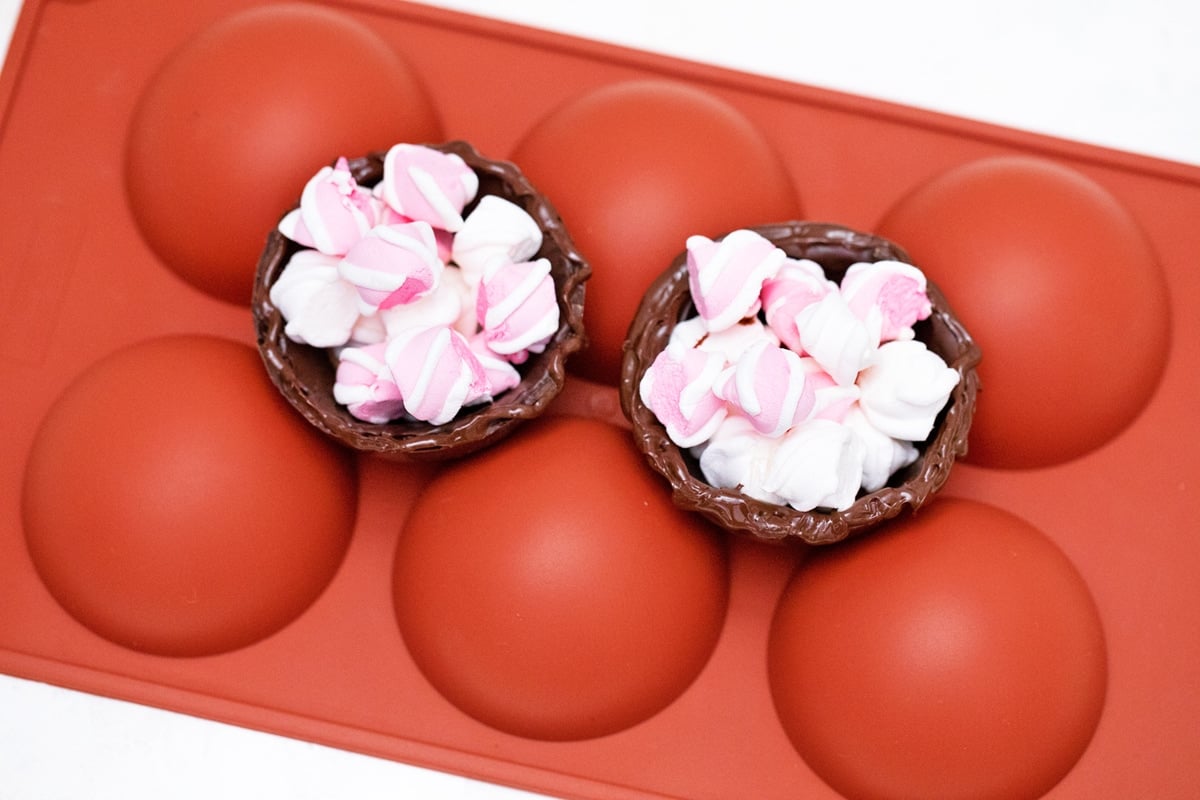 Melt more chocolate and place it in a candy piping bag or an airtight plastic bag and snip the corner. Pipe chocolate along the edge of a ball and gently place an empty halve on top.
To smooth the seam you can run your finger around the edge or roll tacky chocolate in festive sprinkles. Allow the seam to set. Some folks also like to place the seam edge against a warm plate or back of a warm spoon to melt it a little.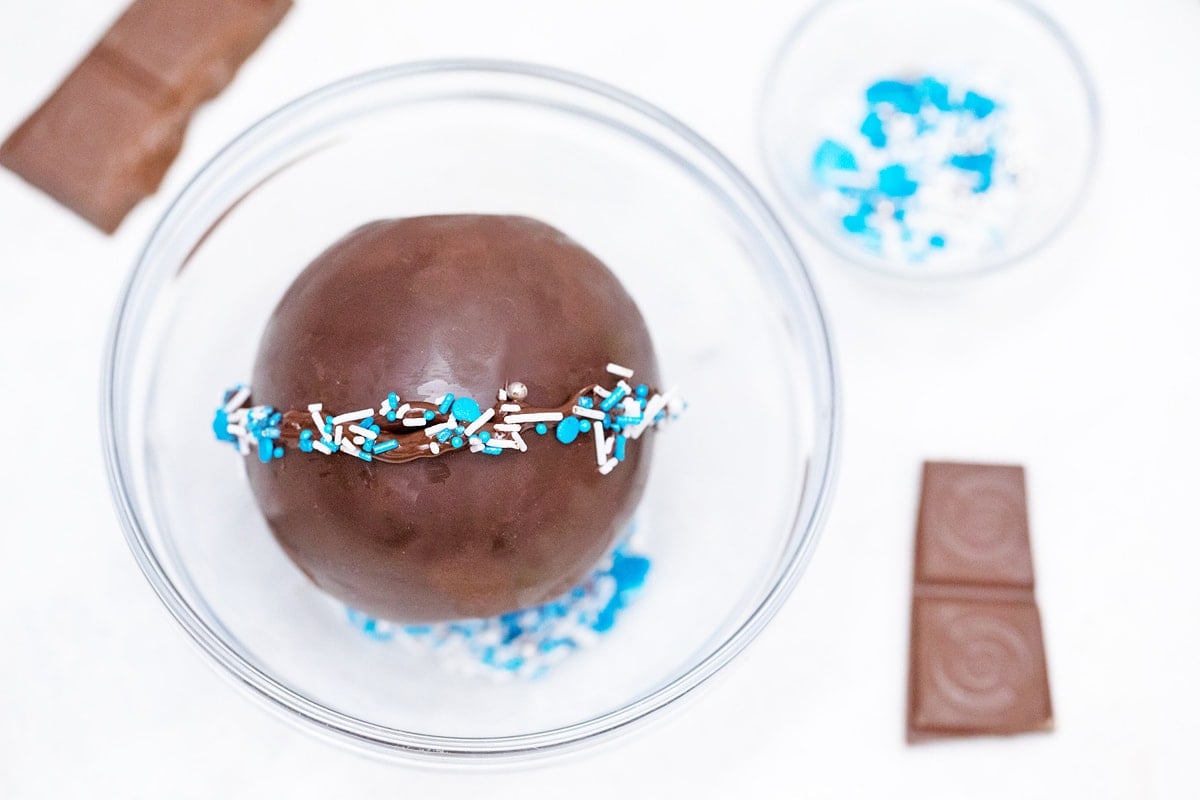 Decorate and garnish however you'd like. Use additional melted chocolate, preferably in a contrasting color and also more fun sprinkles or decorative balls.
If you don't plan to package them or need them to harden, feel free to also any sort of frosting or other embellishments. Don't be afraid to personalize your hot chocolate bomb recipe. Put your stamp on it!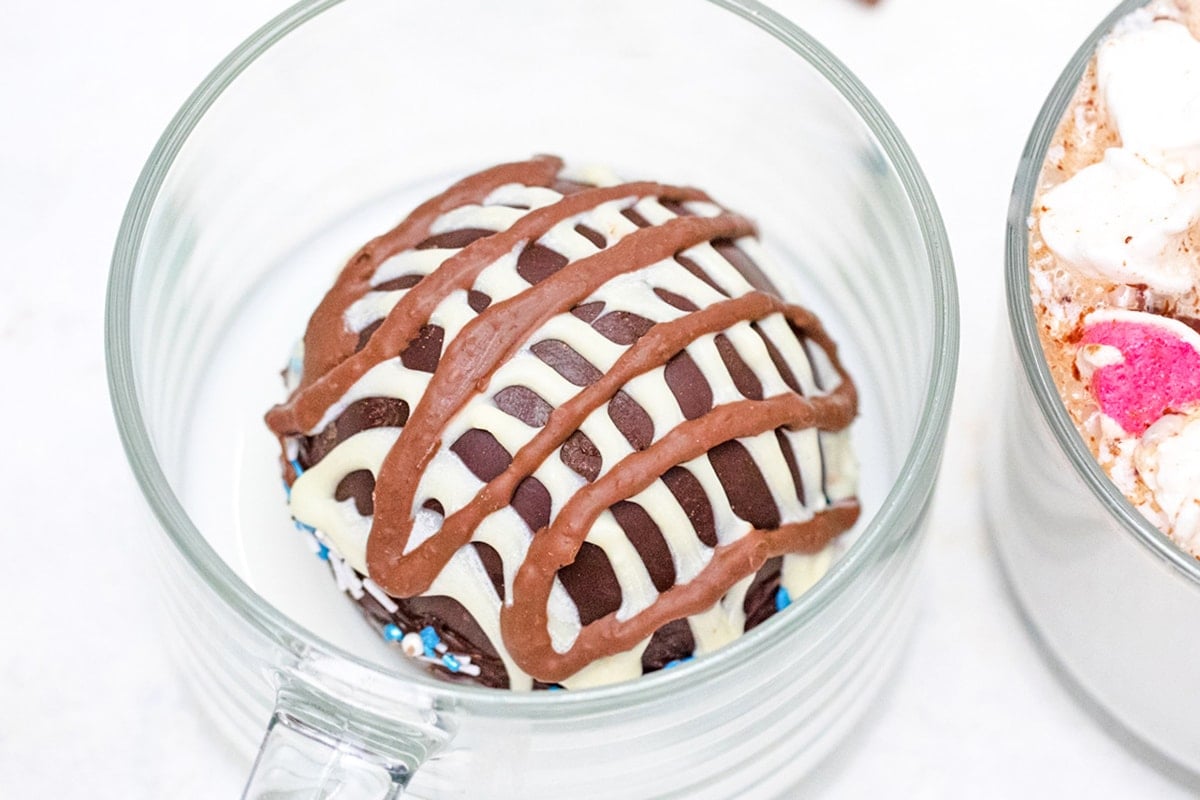 How to Serve
To serve, heat 8-10 ounces of your desired milk and then pour over the hot chocolate bomb. Stir just until powder has dissolved.
You can use cow's milk or other non-dairy alternatives like almond milk, oat milk or other nut milk. Some folks have used plain hot water, but it won't be as rich.
Top with your favorite whipped cream, stir sticks or try my peppermint whipped cream.
How to Store Hot Chocolate Bombs
For the best hot chocolate bombs, store in an airtight container in the fridge or at a cool and dark room temperature. For instance, don't set them on the counter in sunlight.
Seperate each hot chocolate ball with parchment paper or set them in a cupcake liner. This is the best way to make them into a great gift.
Be mindful that chocolate can be become a little foggy or sweat when it goes from cold to room temperature. This is normal, they are still perfectly fine, but storing in the fridge will lead to this issue.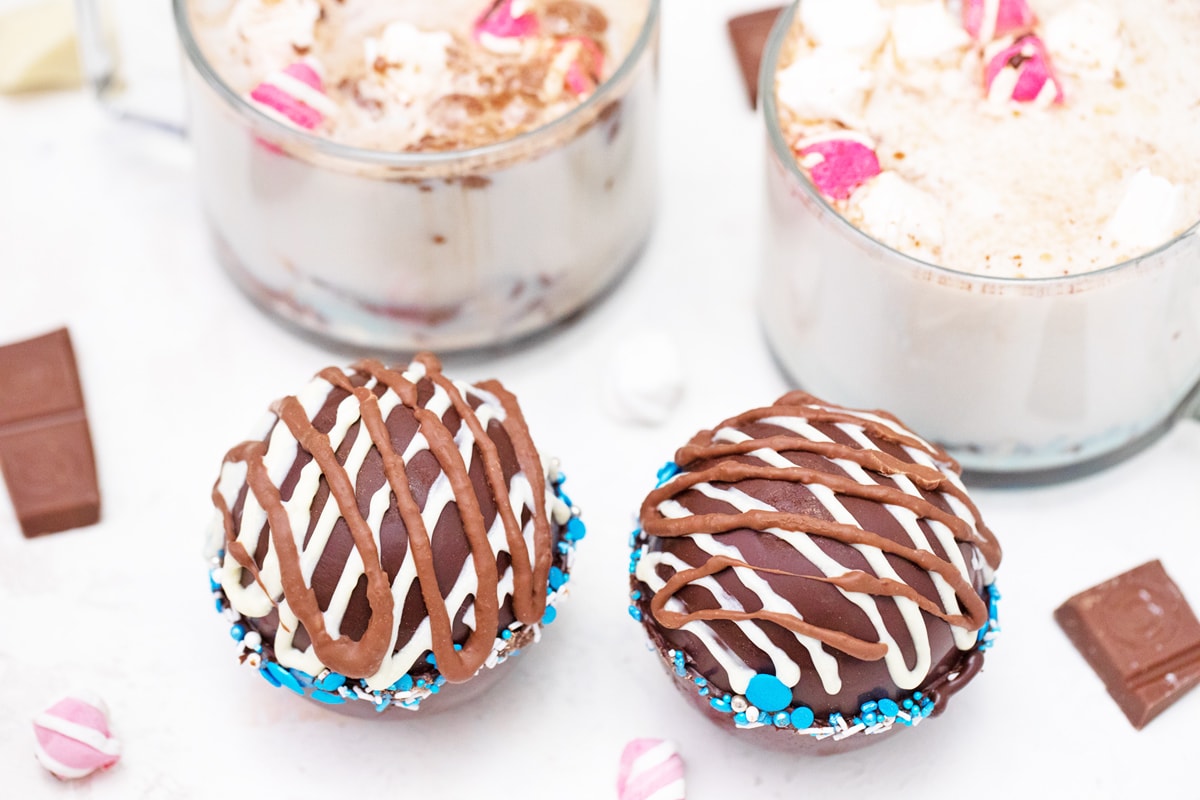 As long as your fillings and toppings aren't particularly moist, they will last indefinitely.
Hot chocolate bombs can also be frozen, but be mindful that the structure of chocolate might be more fragile when thawed. They also have the tendency to crack.
Variations
Fill hot chocolate bombs with more than just mix and marshmallows. Add your favorite chopped candy, mini chocolate chips or even caramel morsels.
Two of my favorite variations are for adults only. Add 1 teaspoon of instant coffee or espresso for a mocha pick-me-up or stir in 1 ounce white chocolate liqueur or Baileys Irish Cream with warm milk for a spiked hot chocolate.
Tips for Making Hot Chocolate Bombs
Look for a chocolate labeled couverture- it has a higher cocoa butter amount which will result in shinier chocolate.
Use a silicone mold for easy removal.
Melt chocolate in a double boiler or slowly in the microwave at 50% power.
Make bombs thick enough that they won't easily collapse.
Flip molds over to have a steady work space while filling and sealing.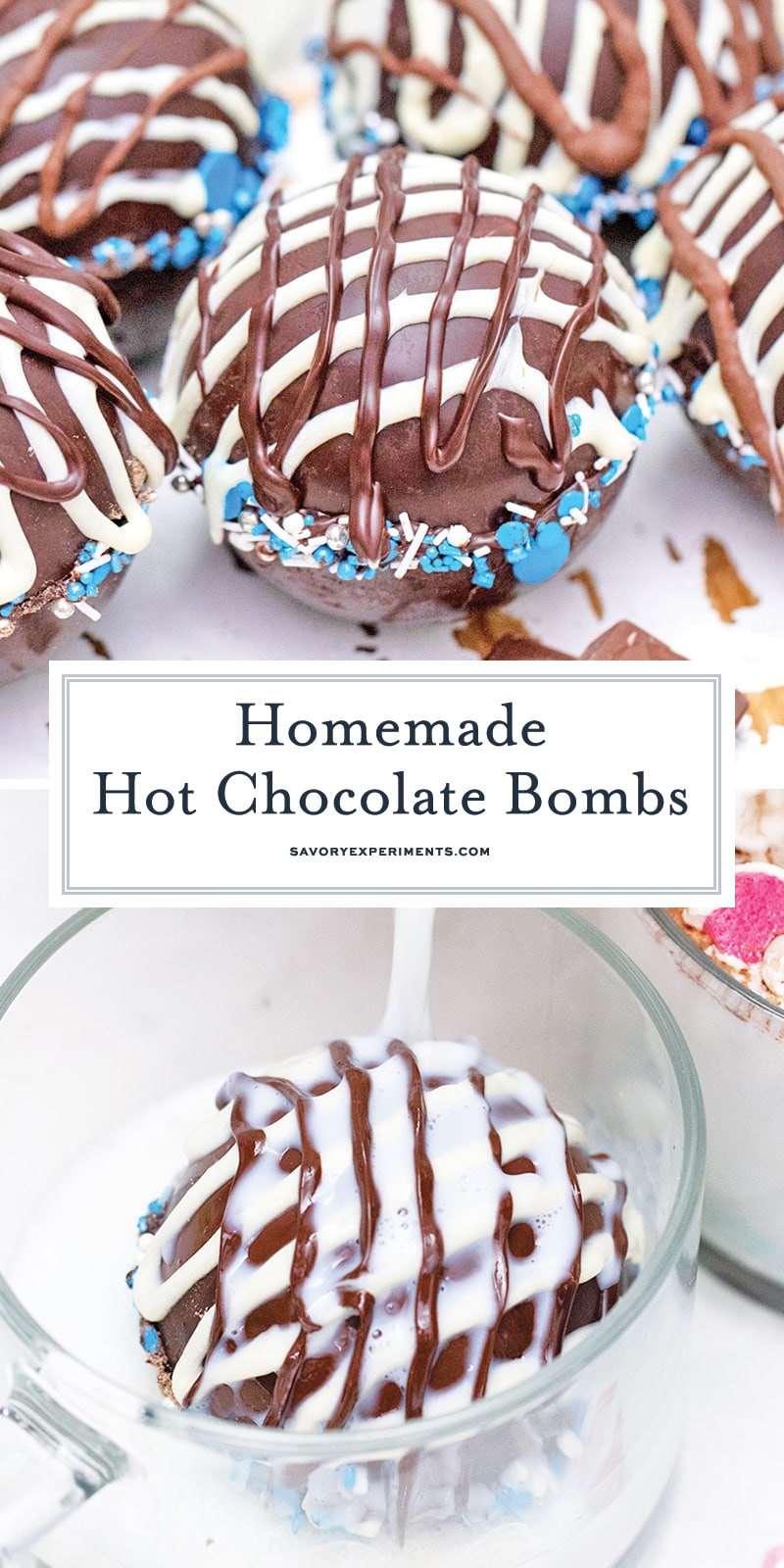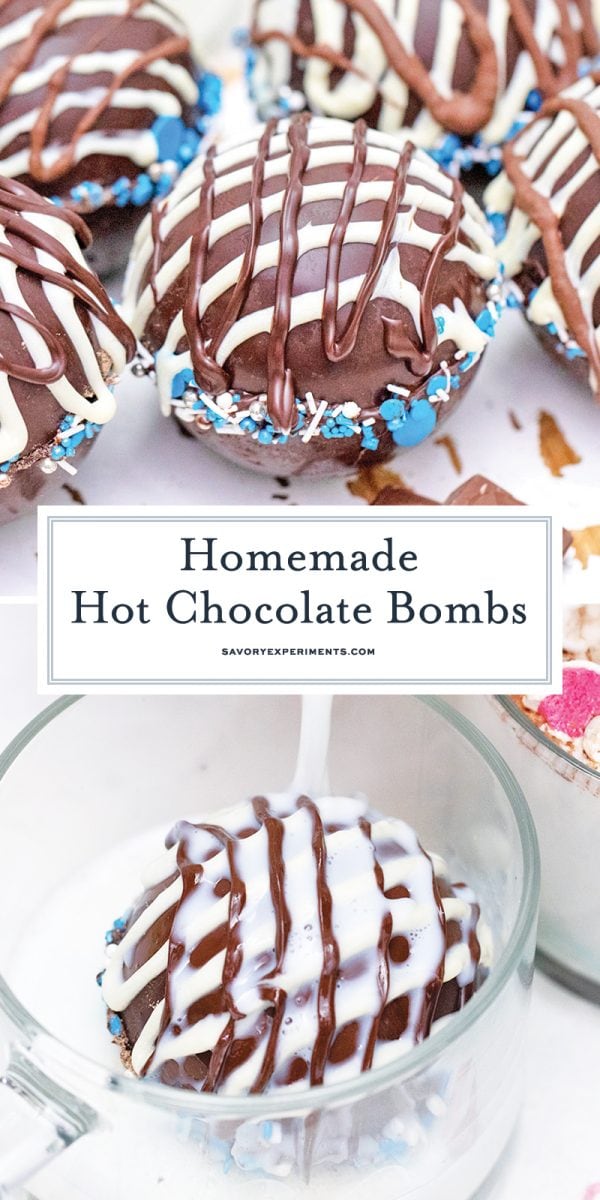 More Delicious Desserts: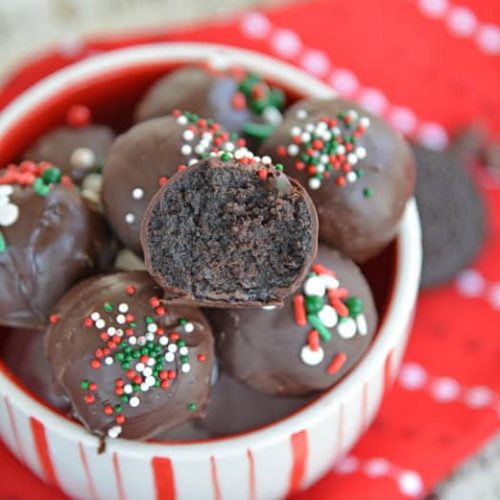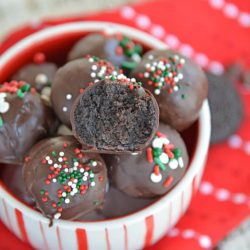 Holiday Sprinkled OREO Cookies
Holiday Sprinkled Oreo Cookie Balls are an easy no bake dessert perfect for the holiday season and great to make with kids. No cookie tray or party is complete without them!
View this recipe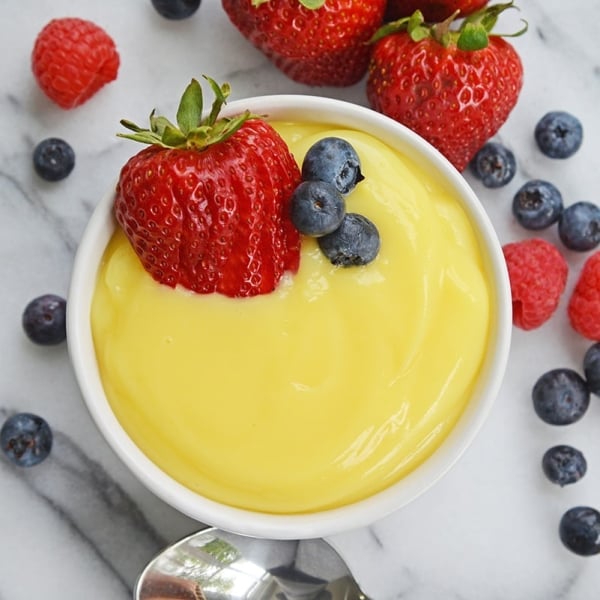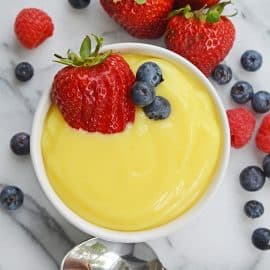 Vanilla Custard Recipe
Homemade vanilla custard is a little old fashioned, but totally worth the time and effort. Use for banana or bread pudding, trifles or plain.
View this recipe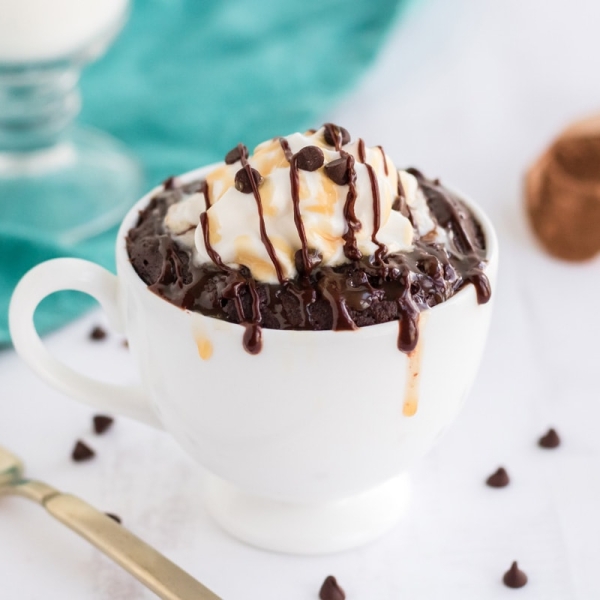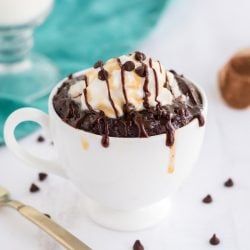 Mug Brownie Recipe
A delicious, fudgy brownie in a mug made in just 5 minutes from start to finish. The perfect way to indulge.
View this recipe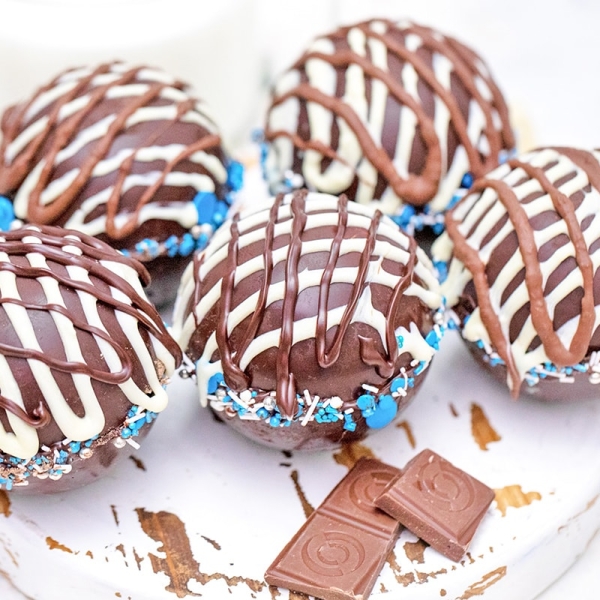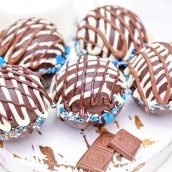 Homemade Hot Chocolate Bombs Recipe
Hot chocolate bombs are hollow chocolate balls filled with hot cocoa mix and marshmallows. Just add hot milk and they magically melt!
Instructions
In a microwave safe bowl, heat 1 cup chocolate at 50% power starting for 30 seconds intervals for 1 minute (2 times) stirring between. Then melt at 15 second intervals until mostly melted. Do not overheat, if there are a few lumps, just keep stirring until smooth.

Place mold into freezer for 5-10 minutes to set.

On the second round, spoon 1 teaspoon of chocolate in each mold, brushing up the sides to create a sturdy wall. Work one at a time because chocolate will harden and seize before you get to all of them. Freeze again.

Pop out the empty halves.

Heat remaining 1/4 cup chocolate in the microwave in a candy piping bag. Snip edge to make a narrow opening.

Pipe along the edges and then place on top of filled halves to create a sealed ball.

After fully set and cooled, drizzle additional chocolate over top and decorate with more sprinkles or frosting.

Pour hot milk over bomb and stir until powder has dissolved.

If you've tried this recipe, come back and let us know how it was in the comments or ratings!
Nutrition
Calories:
201
kcal
,
Carbohydrates:
29
g
,
Protein:
2
g
,
Fat:
11
g
,
Saturated Fat:
7
g
,
Sodium:
93
mg
,
Potassium:
85
mg
,
Fiber:
2
g
,
Sugar:
23
g
,
Calcium:
17
mg
,
Iron:
1
mg