What else sums up summer like a scoop of classic vanilla ice cream? Nothing really.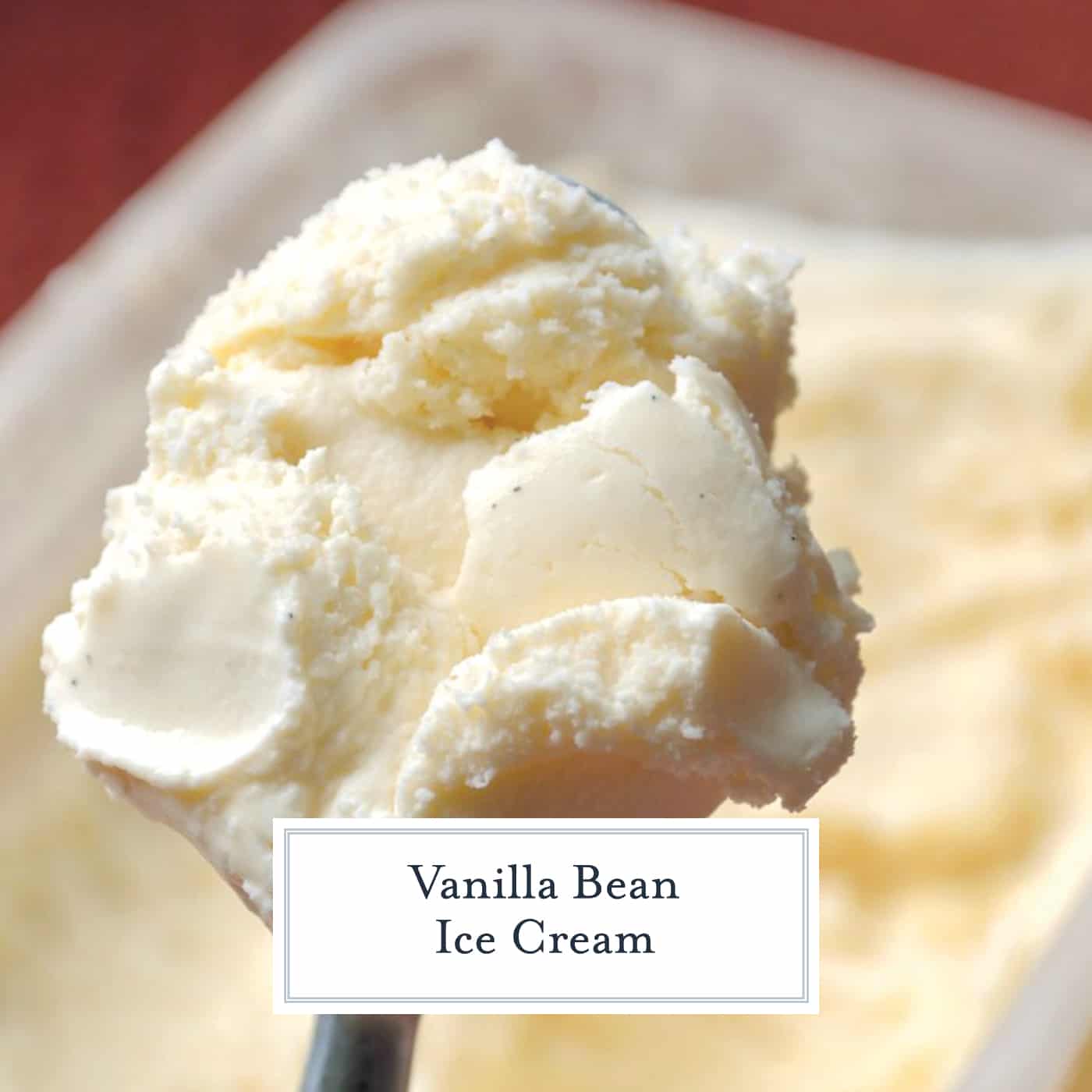 I purchased an ice cream machine last year and had great fun making flavors like Salted Caramel and Butter Ice Cream, but never came back to explore the classics like vanilla bean.
Vanilla Ice Cream vs Vanilla Bean Ice Cream
What is the difference between vanilla ice cream and vanilla bean ice cream? Really only the use of a pod versus extract only.
Some vanilla ice creams don't even use pure vanilla extract, instead relying on vanilla flavoring, which is a man-made version. Since vanilla beans are so expensive, this can be a more cost effective route.
Some also use egg yolks, which is technically frozen custard, not iced cream. Both good, but totally different.
Vanilla Ice Cream Instead
If you do not have vanilla beans or don't want to purchase them (they can be expensive), pure vanilla extract will also do, but won't have the little flecks.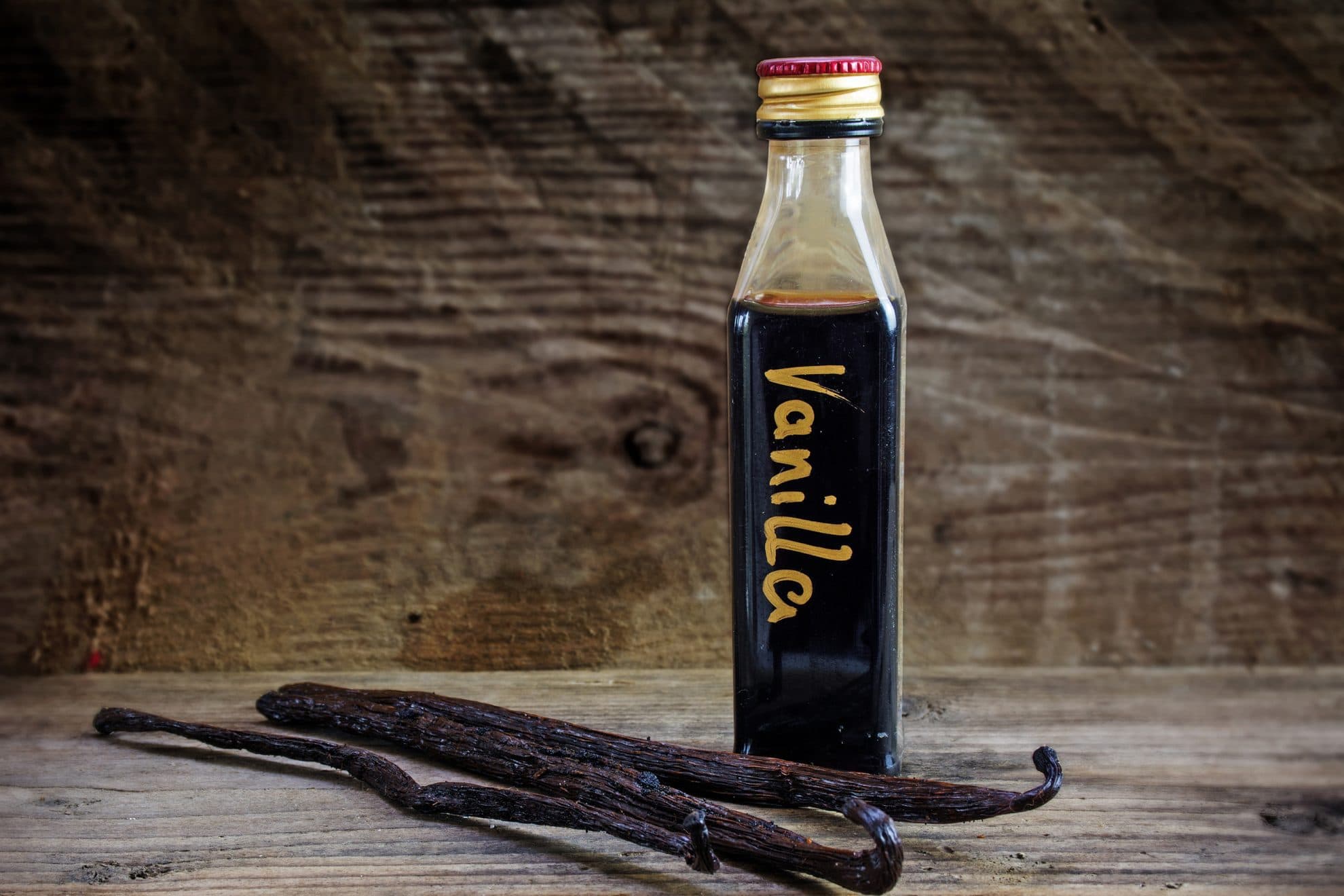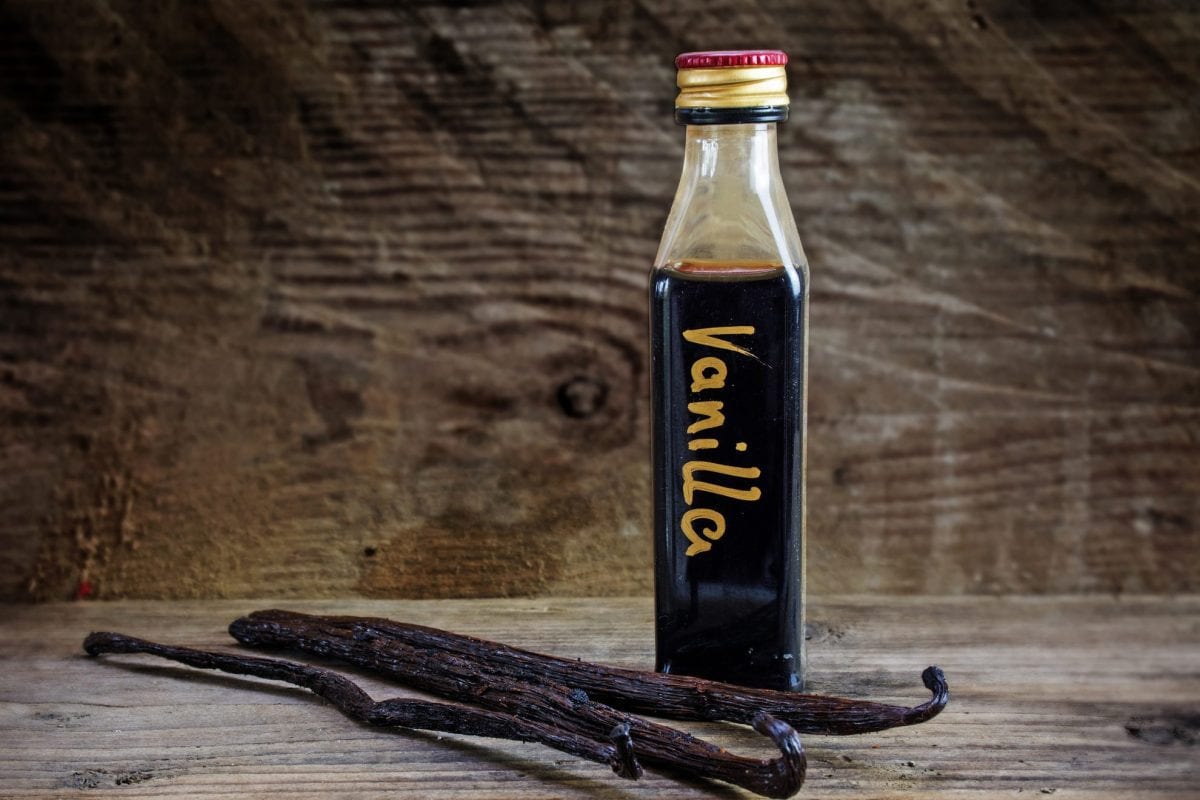 For this recipe, substitute the bean for 2 teaspoons real vanilla extract during the cooling process (not while cooking).
And if you really love the flavor of vanilla, add 1 teaspoon extract and also 1 bean.
How to Make
The ingredient list is quite short, but remember to use quality ingredients for the best results.
Heavy whipping cream
Half & Half
Sugar
Coarse Kosher salt, optional, but enhances the flavors
From here, you'll make a cream mixture by heating the whipping cream with half & half, sugar and vanilla beans over medium heat. Never allow it to come to a full boil, but instead a light simmer. This helps the sugar dissolve fully and also infuses the custard mixture with vanilla.
Next, you'll allow the custard base (even though it doesn't have eggs, it is typically referred to as the custard) to cool fully. Make sure your ice cream maker is fully ready to go and all utensils are chill, including the custard.
Follow the manufacturer's instructions for your ice cream maker, which are typically to slowly pour in the ice cream base while the motor is on and then allow it to churn for 15-30 minutes (depending on model).
From there, refreeze until ready to serve. If you don't, you'll have more of a soft serve texture.
Vanilla Beans
I don't particularly care for store bought vanilla bean ice cream because they use spent pods instead of fresh, loaded vanilla beans, resulting in a muted taste.
A spent pod is a pod that already been scrapped of all its goodness; basically the leftovers. You can learn more about those here.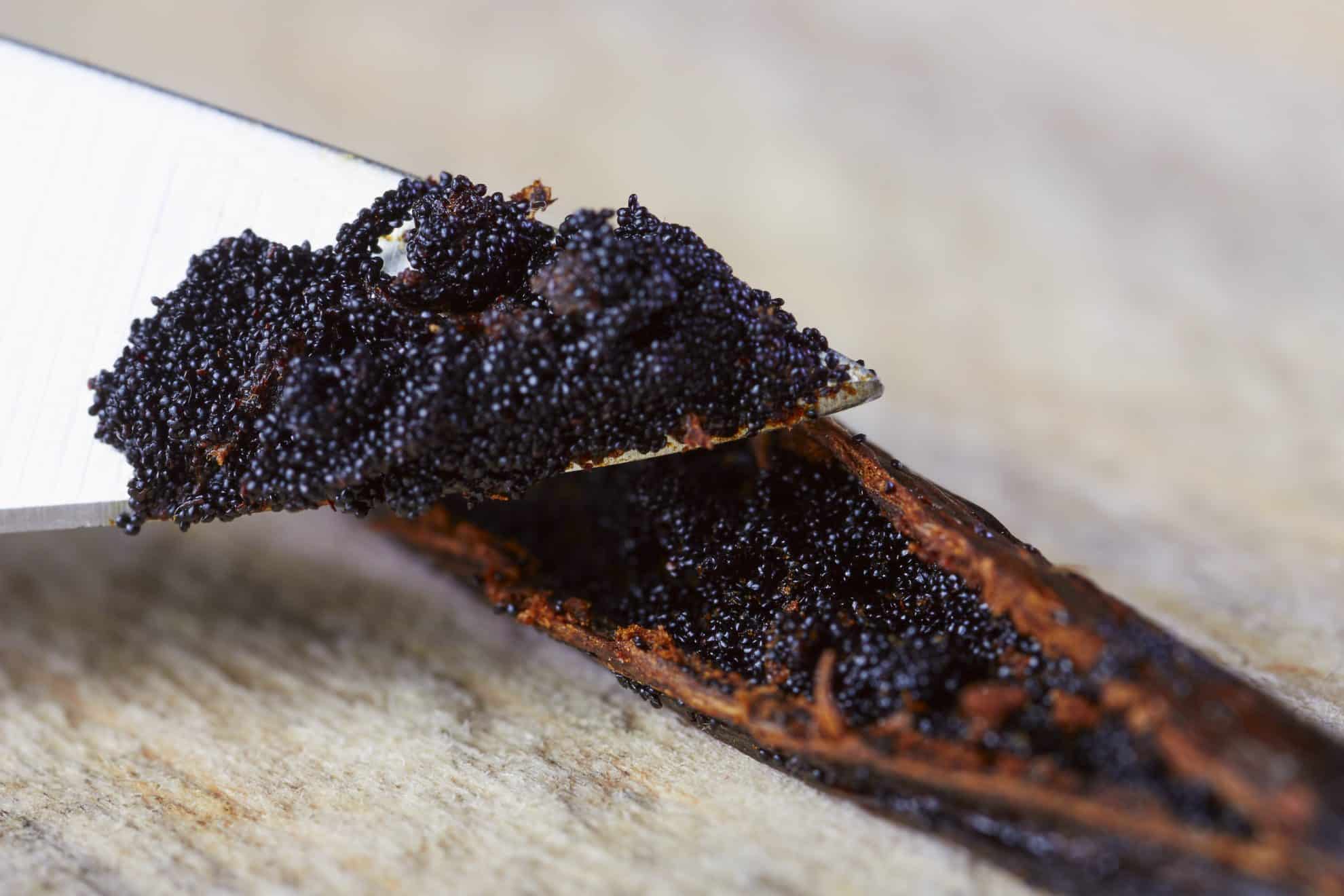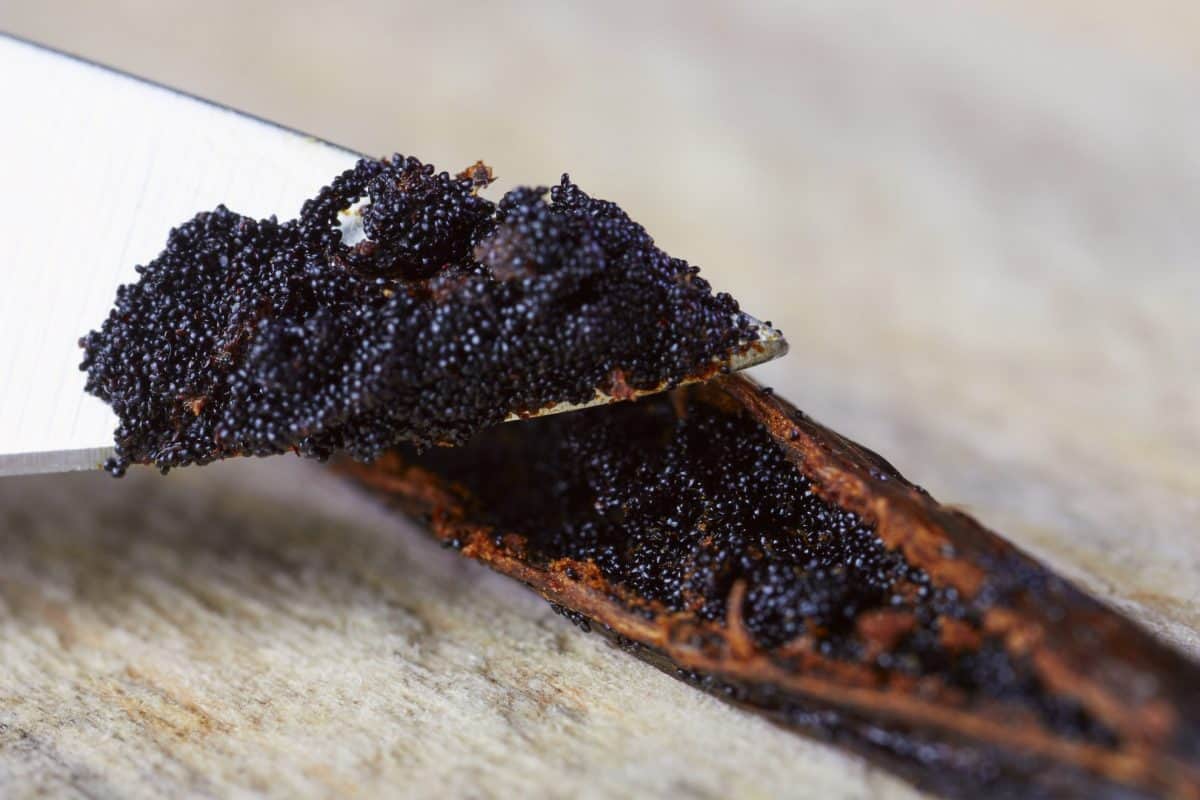 Vanilla Bean pods will also give it the rich flavor you look for in an awesome homemade vanilla ice cream.
Did you know that the center of a vanilla bean, all of those little flecks, is called caviar? I understand why- it is the gem and what makes these greasy little guys such a commodity and so expensive.
It is important scrape out as much as you can, but then also to boil the (spent) pod to get any left behind and further intensify the flavor.
Ice Cream Maker Recipe
This ice cream recipe is made for use with an ice cream maker. No churn ice cream is great, but they are like comparing apples to oranges.
No churn ice cream uses whipped cream with sweetened condensed milk whereas ice cream maker ice cream uses cream and milk. All the same family of ingredients, but in different preparation.
This particular recipe will not work without an ice cream maker.
Topping
After making the perfect vanilla bean ice cream, you can add whatever additional flavors you desire, like candy or chocolate chips. I like to smother mine in Easy Caramel Sauce, but here are a few more options.
Sprinkles
Maraschino Cherries
Tips for Using an Ice Cream Machine
Plan ahead- while making ice cream isn't hard, you do need to plan ahead. Read the recipe fully and chart your time and ingredients to account for freezing, cooking, cooling, churning and refreezing.
Go full fat. Don't skimp on the ingredients here. These works best with full fat.
Freeze it all! Ice cream works best when all of the utensils and ingredients are cold. Anything that will touch the recipe (after cooking of course) needs to be chilled or frozen. Most ice cream machines require the center to be frozen for 24 hours.
Remember to cool it! Why do you have to cook it before churning? It is the same process as scalding which allows some of the water to evaporate and chemically changes the fats. This makes for a creamy results instead of a crystally, watery results. But then you need to let the mix cool before churning or it will thaw the machine.
Turn on the motor before adding your mix. The ice cream needs to be continually in motion to get the best results.
Refreeze- the ice cream will be creamy, but not the correct consistency. You'll need to refreeze it for 1-2 hours before enjoying, so factor that into your prep time. Also, many commercial ice creams are frozen and temperatures that your residential freezer will never reach, so it might not ever get as hard as Baskin Robbins.
Storage
You can make the custard 2 days ahead of time before churning, but top with plastic wrap pushed down right to the top of the custard. This prevents the film from developing. If film does develop, simply peel it off and discard it before proceeding.
Once made, store ice cream at all times in the freezer in an airtight container. It will stay "good" for as long as you keep it there, but will to develop ice crystals around 3 months, so try to enjoy it before then.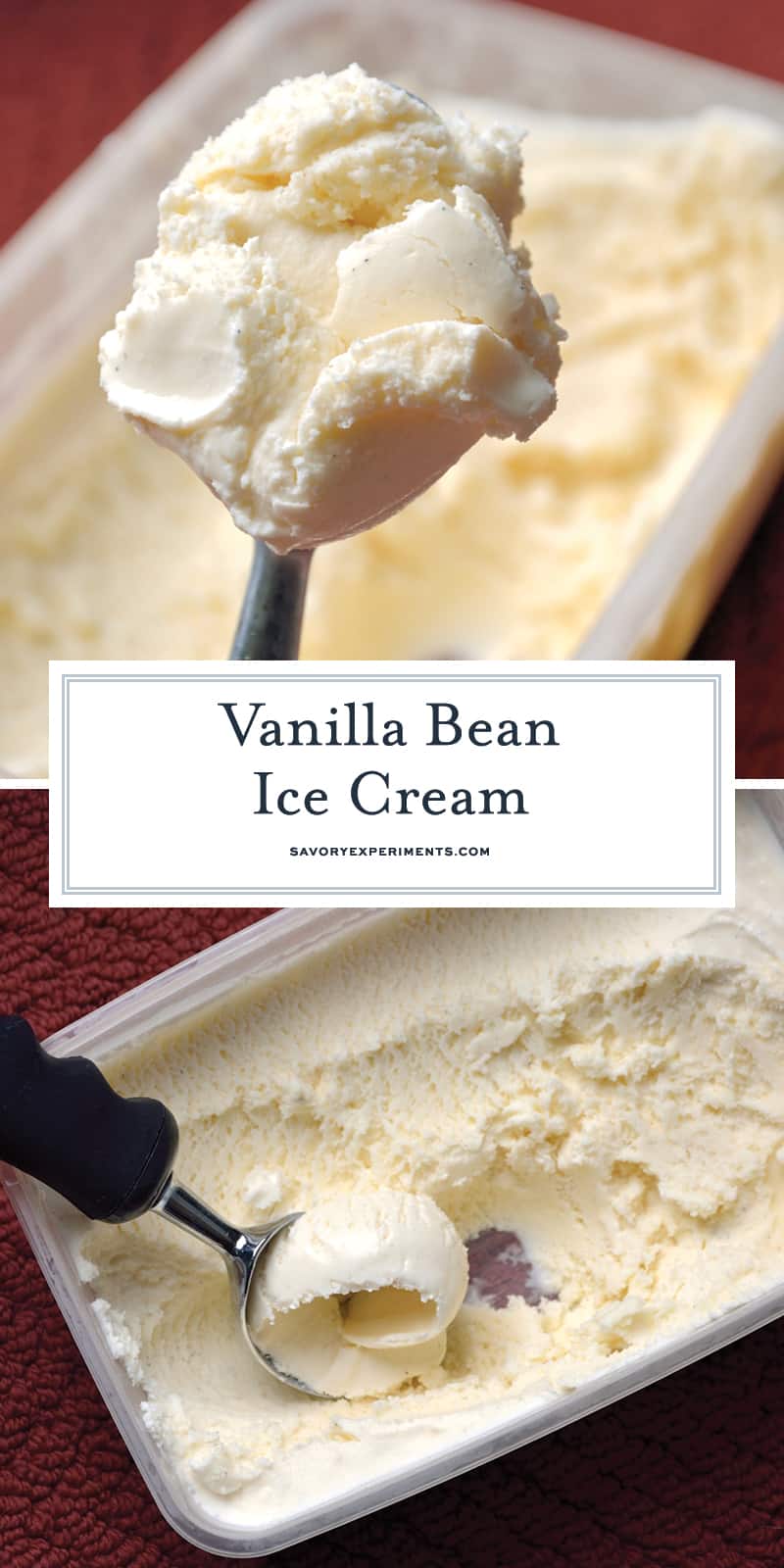 More Delicious Dessert Recipes:
Chocolate Chip Cookie Chess Pie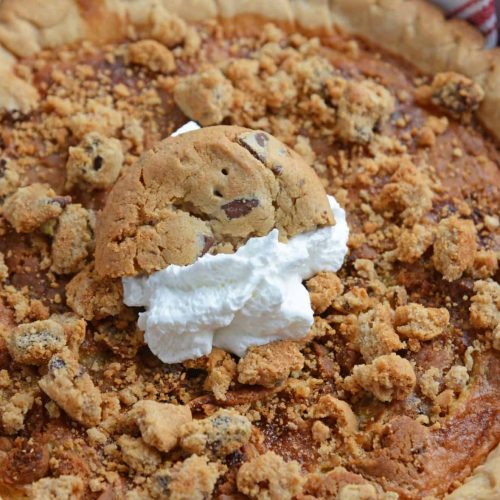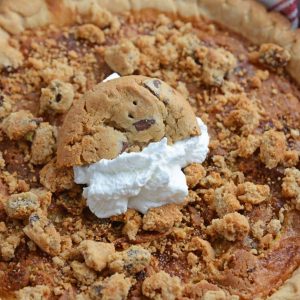 Chocolate Chip Cookie Chess Pie is a traditional southern chess pie stuffed with chewy chocolate chip cookies and served with a dollop of whipped cream.
Ice Cream Sandwiches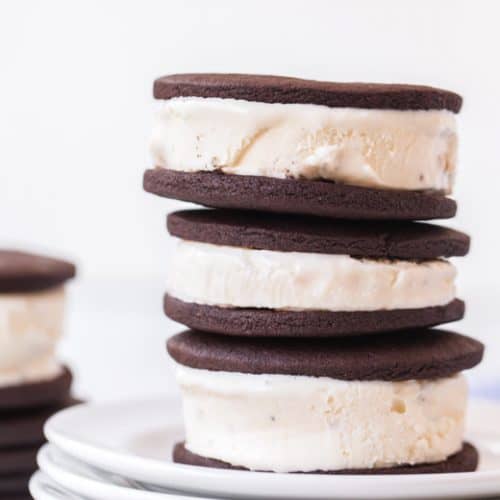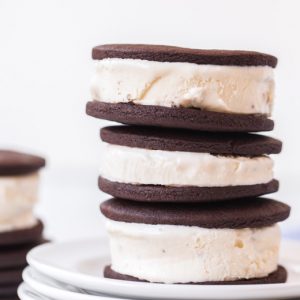 Ice Cream Sandwiches are a frozen delight everyone in the family will love. Make them for your next cookout or have them on standby in the freezer for when you want a delicious dessert.
Flourless Avocado Brownies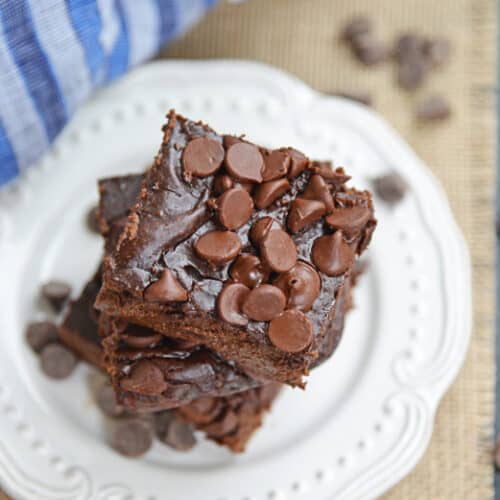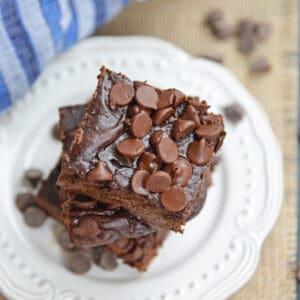 Easy Avocado Brownies are made in the blender and ready in just 30 minutes. No flour and honey instead of sugar!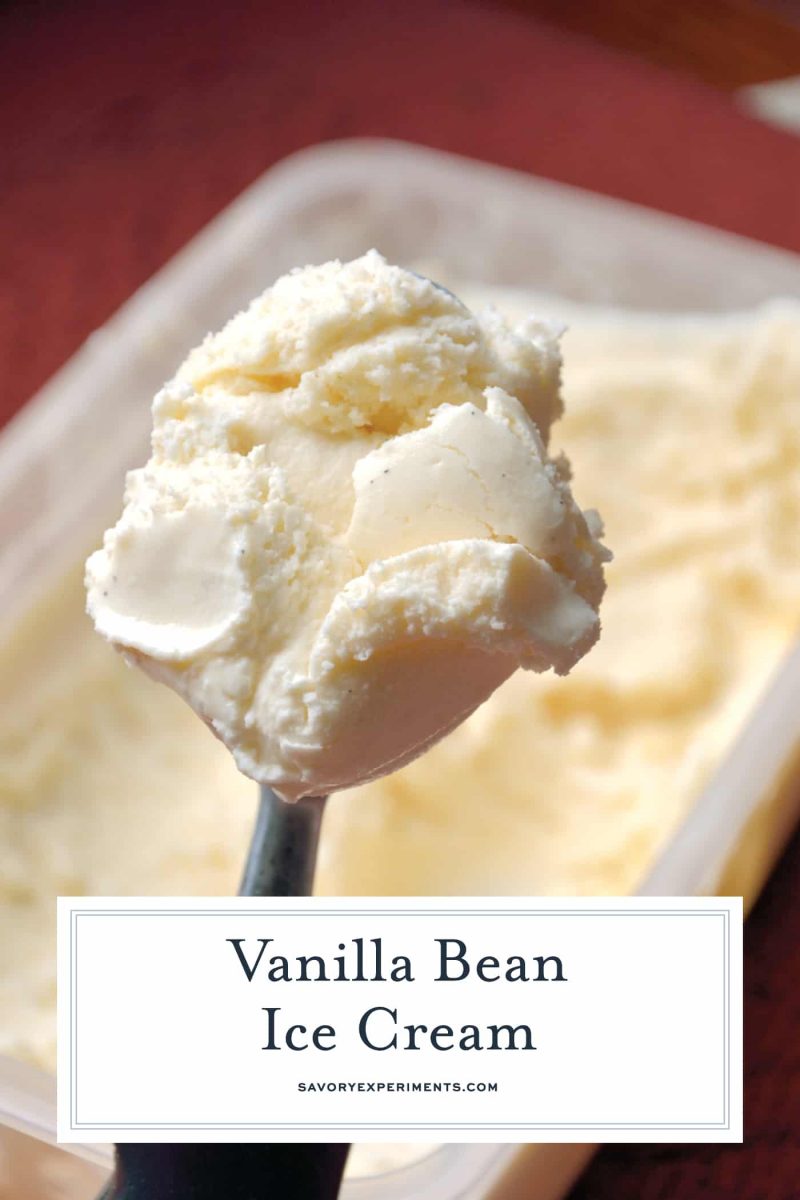 CONNECT WITH SAVORY EXPERIMENTS!

Be sure to follow me on social media, so you never miss a post!

Facebook | Twitter | Youtube
Pinterest | Instagram

Get our FREE 8 Day E-Course on How to Be a Better Home Cook. Sign up HERE!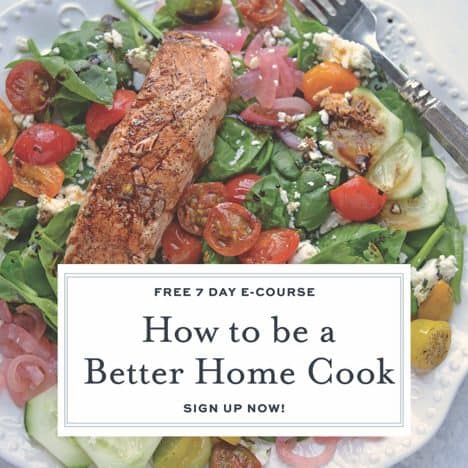 Vanilla Bean Ice Cream
Make Vanilla Bean Ice Cream from scratch using whole vanilla beans and real cream. Homemade Ice Cream in an ice cream maker for the win!
Instructions
In a medium sauce pan, combine heavy whipping cream, half and half and sugar.

Cut vanilla bean in half, scrape out caviar (the greasy flecks inside) and add both pod and caviar to sauce pan. Bring to a low simmer to scald.

Remove from heat and allow to cool fully before transferring to an airtight container and placing in the refrigerator to cool for a minimum of 4 hours, but up to 48 hours.

Prepare your ice cream makers as directed and add mixture, along with kosher salt. Prepare according to machine directions.

Transfer to an airtight container and freeze to finish.

If you've tried this recipe, come back and let us know how it was!
Notes
If you don't have vanilla bean, use 1 teaspoon pure vanilla extract. 
Nutrition
Calories:
477
kcal
|
Carbohydrates:
30
g
|
Protein:
4
g
|
Fat:
38
g
|
Saturated Fat:
24
g
|
Cholesterol:
138
mg
|
Sodium:
451
mg
|
Potassium:
164
mg
|
Sugar:
25
g
|
Vitamin A:
1450
IU
|
Vitamin C:
1.2
mg
|
Calcium:
136
mg
|
Iron:
0.1
mg