There is a snow storm coming and while I don't like being cold, wet, shoveling or snow blowing, I do like looking at fresh snowfall and making snow ice cream with my kids.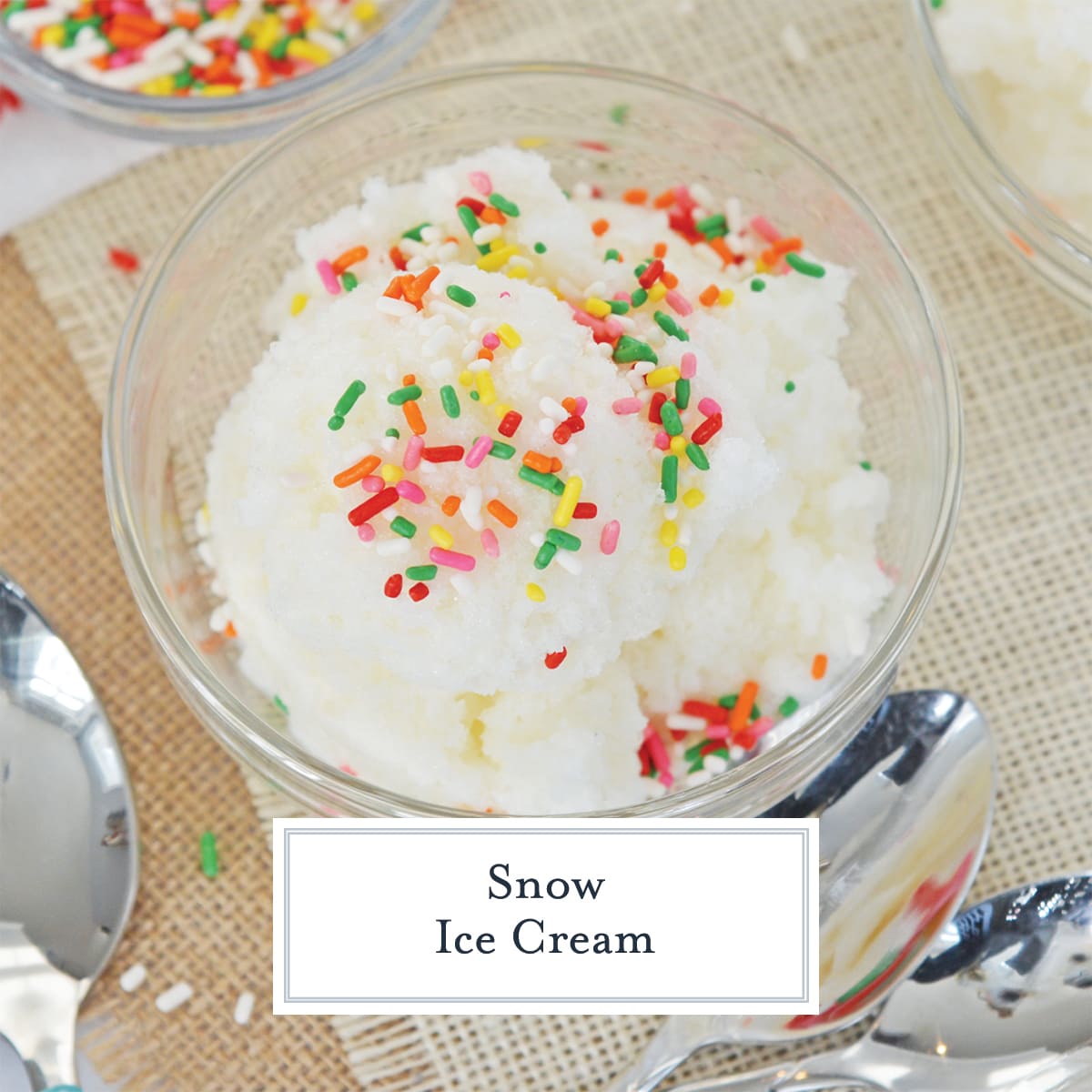 What is Snow Ice Cream?
Sometimes known as just snow cream or even snow monkey ice cream (I have no idea where that name came from) it is simply homemade ice cream made from fresh snow.
And it is as simple as simple gets with just 4 ingredients.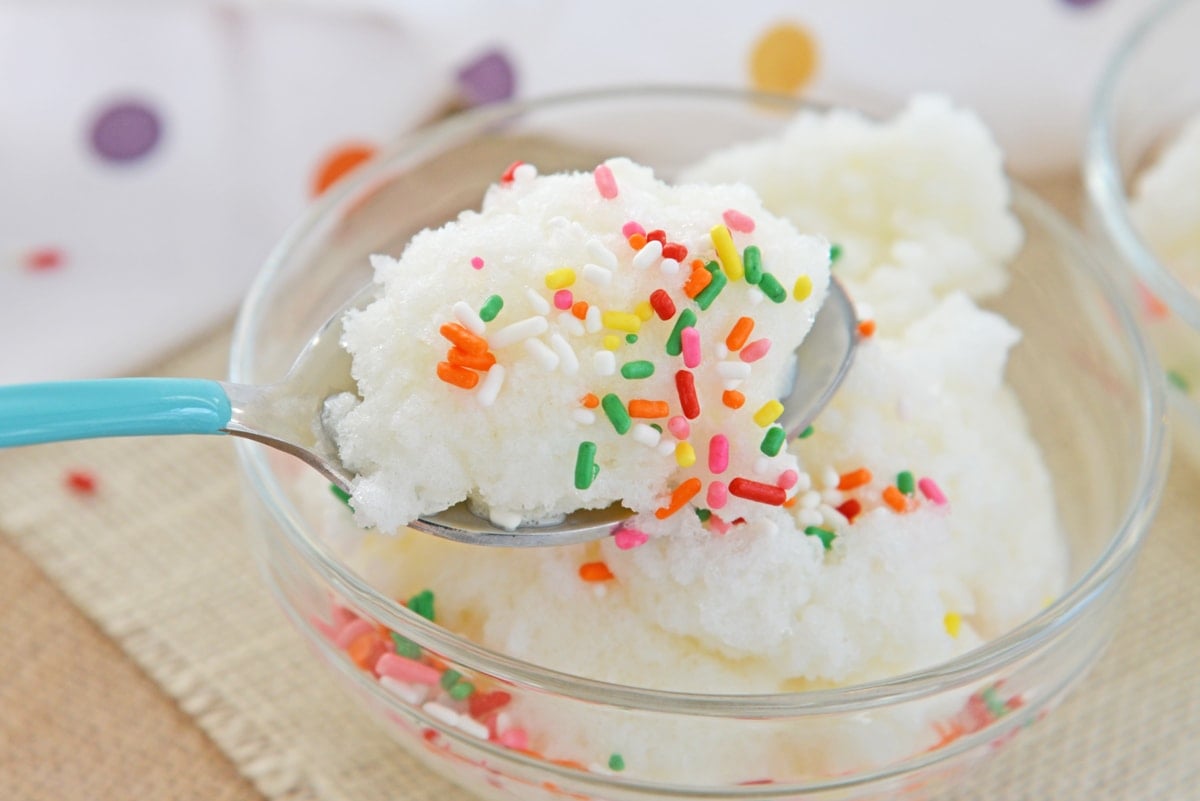 How to Make Snow Ice Cream
Gather your ingredients… you'll need…
Snow (Duh) – Fresh snow works the best. Not only because it is cleaner, but also because it isn't frozen yet so it is easier t stir. You can use old snow, just look for a clean patch. Stay away from the yellow snow!
Sweetened Condensed Milk– All sweetened condensed milk consists of is evaporated milk and sugar. It is easiest if you have a can of this in your pantry, but if not, we have an alternate method using regular milk and sugar too.
Vanilla– If you don't use vanilla, it will just taste like sweet snow. Other flavors of extract work too.
Salt– A sprinkle of salt goes a long way to amplify flavors.
Place your snow into a large mixing bowl. You'll need about 16 cups. This sounds like a lot, but it condenses considerably.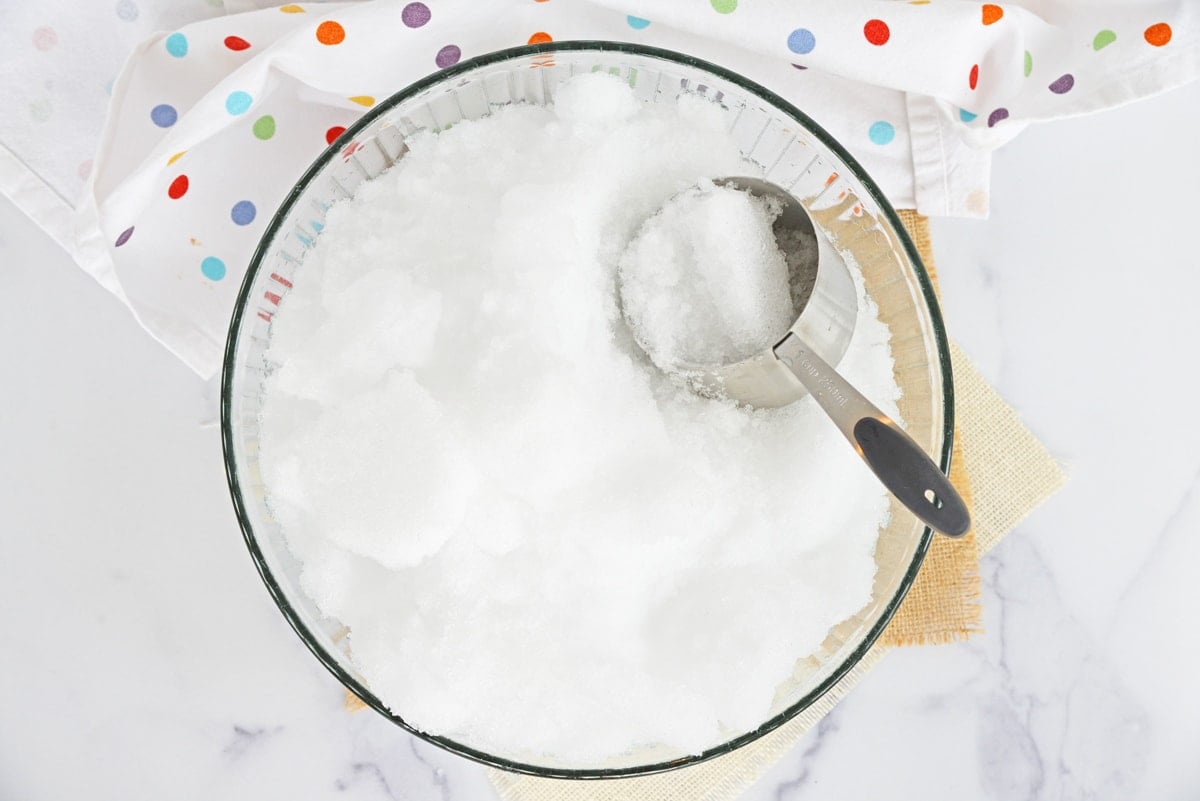 Also plan to work fast. Snow, and ice cream, melt! It is an ideal recipe to actually make outside where it is already cold, this will help slow down the melting process if working with young kids who dilly dally.
Next, add the sweetened condensed milk and vanilla and stir. It takes 3-4 minutes of hard core arm strenth to bring the mixture together to something that resembles ice cream, so hang in there.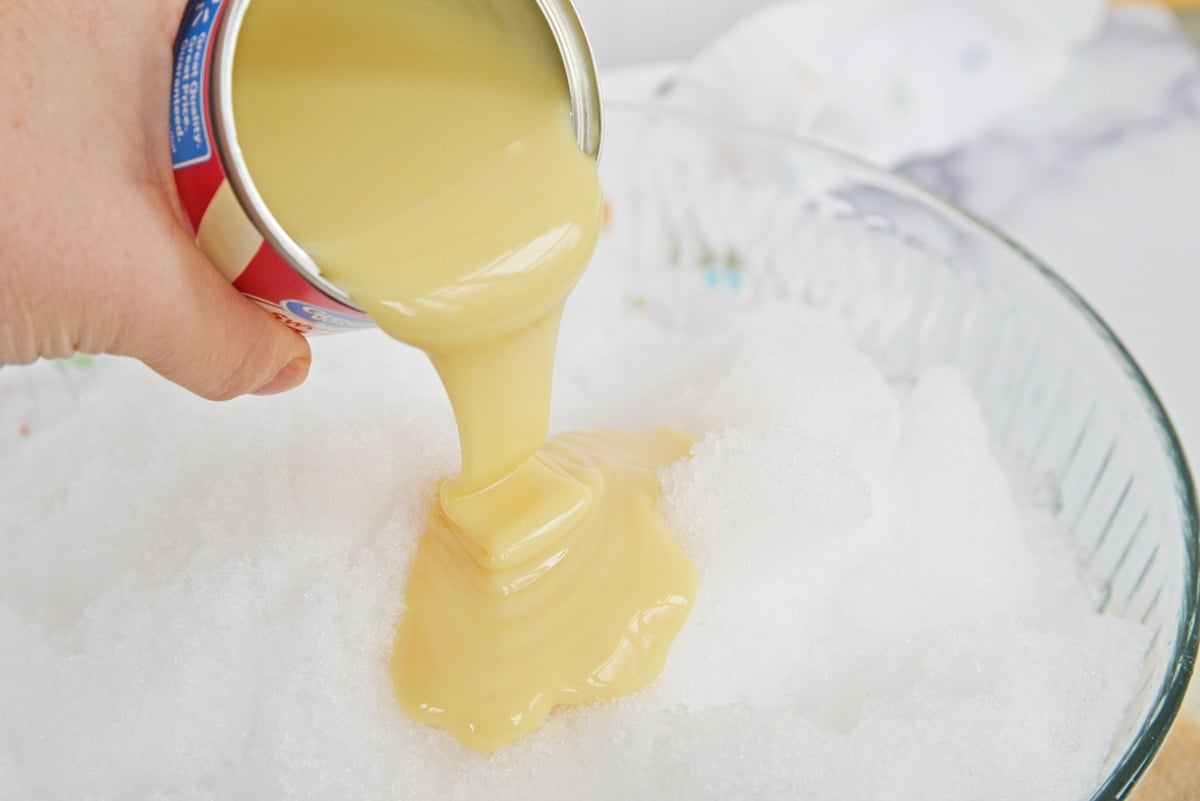 The texture of the snow can change the amounts too. This recipe calls for 16 cups, or 1 gallon. Feel free to halve it to 8 cups of snow. Since snow can be dense and heavy or light and fluffy, you might need to adjust these amounts. It will freeze when it hits the snow, stir to break up.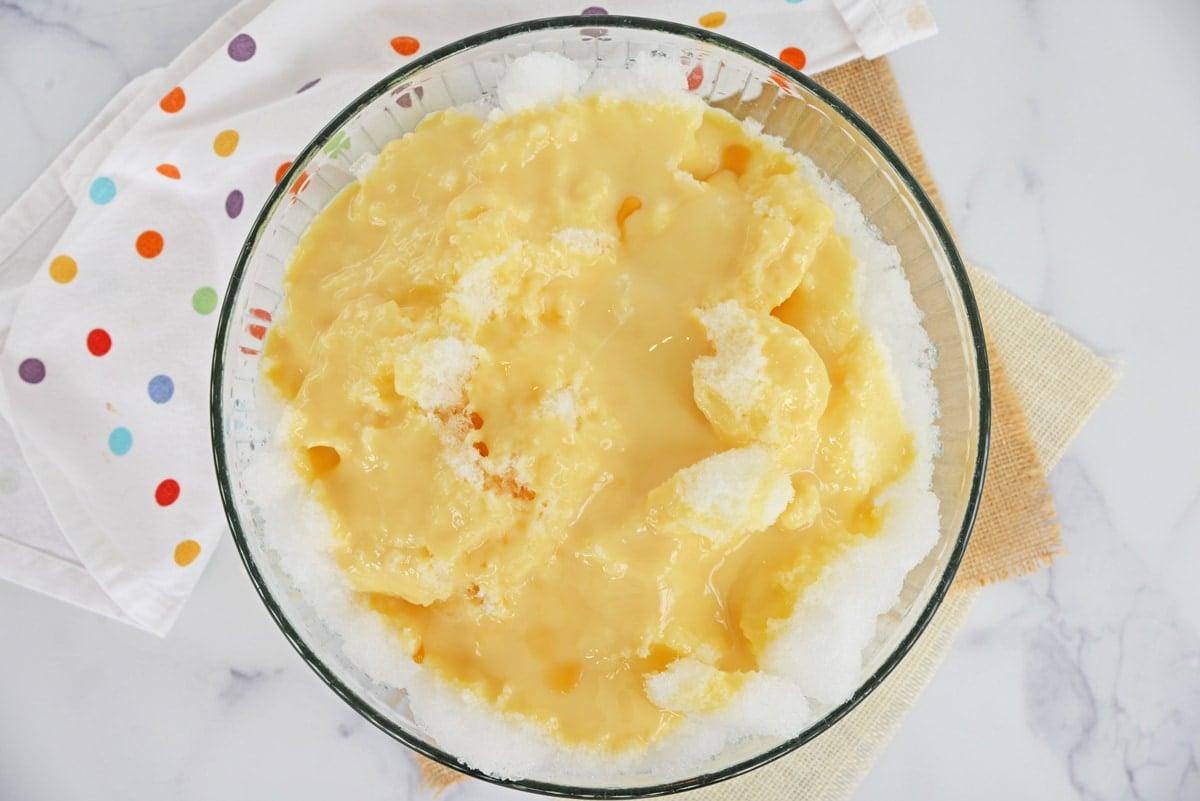 Just keeping working with it and add more snow until it is the desired consistency. A lot depends on the type of snow you are using. Mine on this date was a little icy and made for more of a granita texture.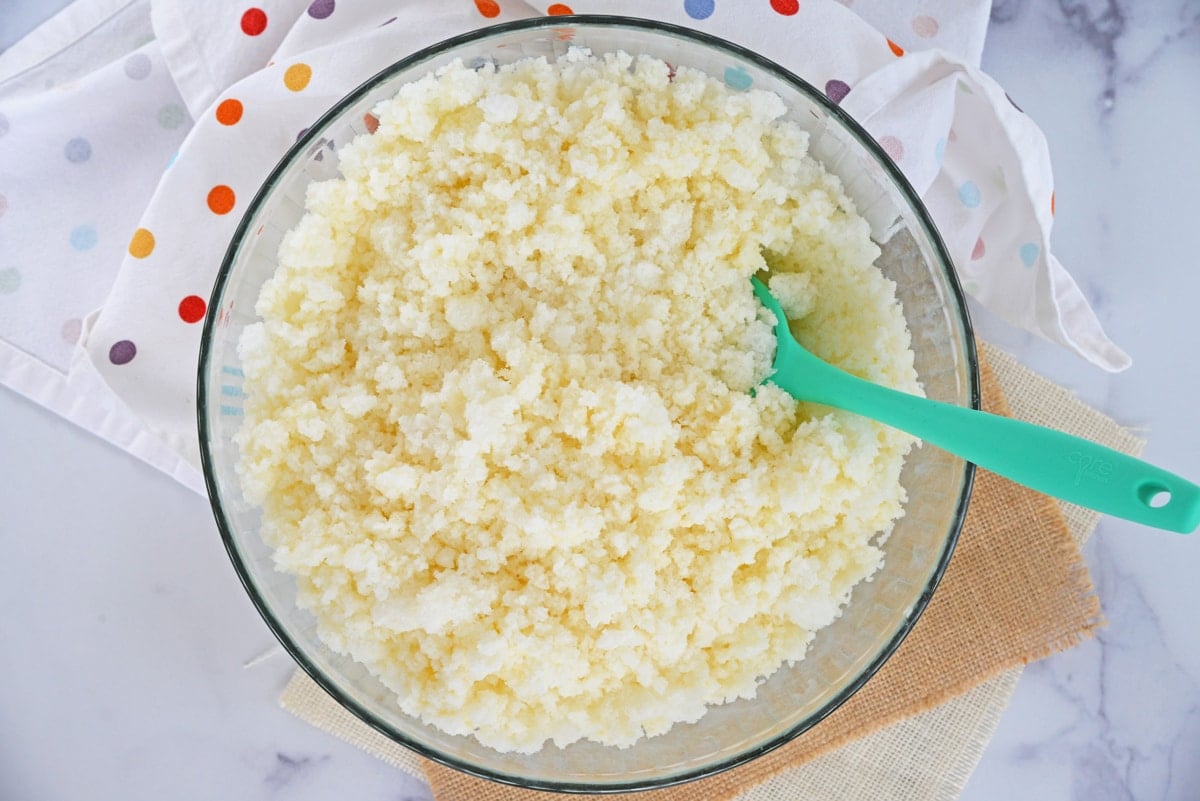 Please also set your expectations that while this is good and totally tasty, no snow cream recipe will be the same a slow churned vanilla ice cream. It is a little icer.
Add any mix-ins you want and then top and enjoy! Place any leftovers in the freezer.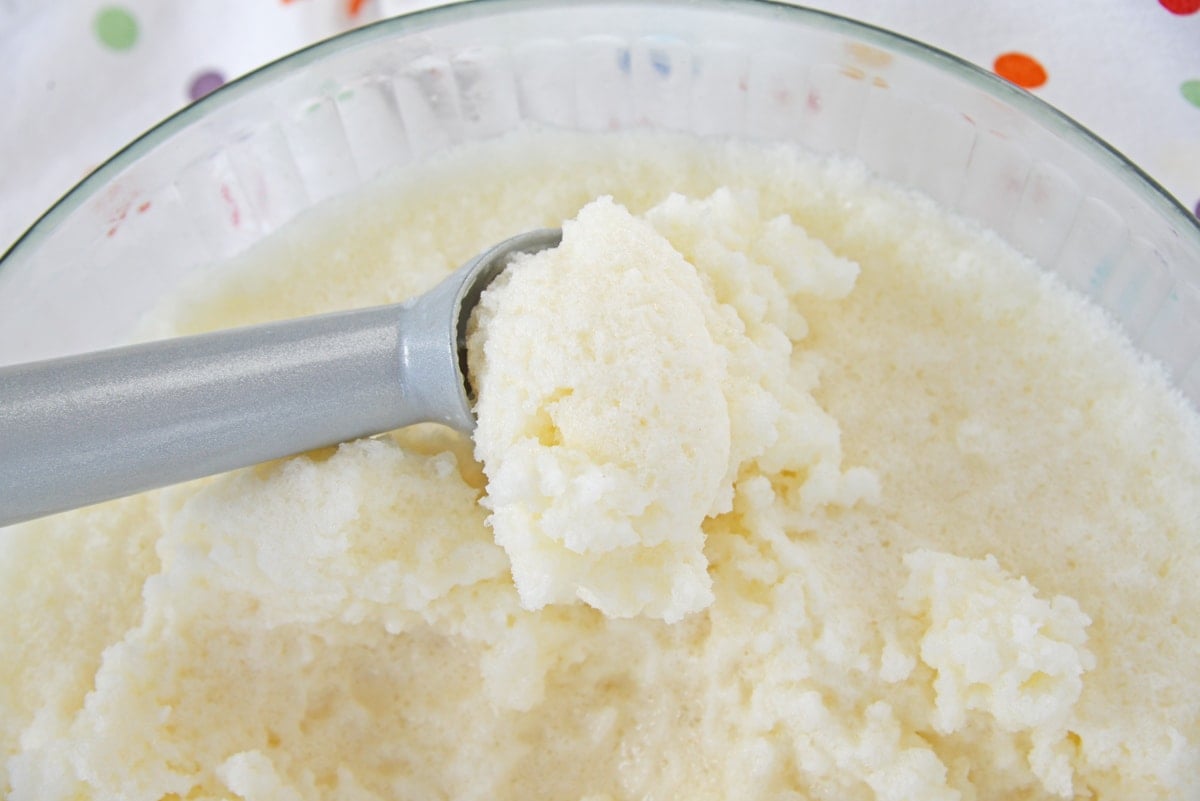 Milk & Sugar Method
Don't fret if you don't have a can of sweetened condensed milk (SCM) in the pantry. You will be on your way to fresh snow ice cream in a jiffy just using milk and sugar.
Whole milk, or at least 2% works best, but you can also use 1% or skim. The ice cream might need to freeze a little to get the right texture.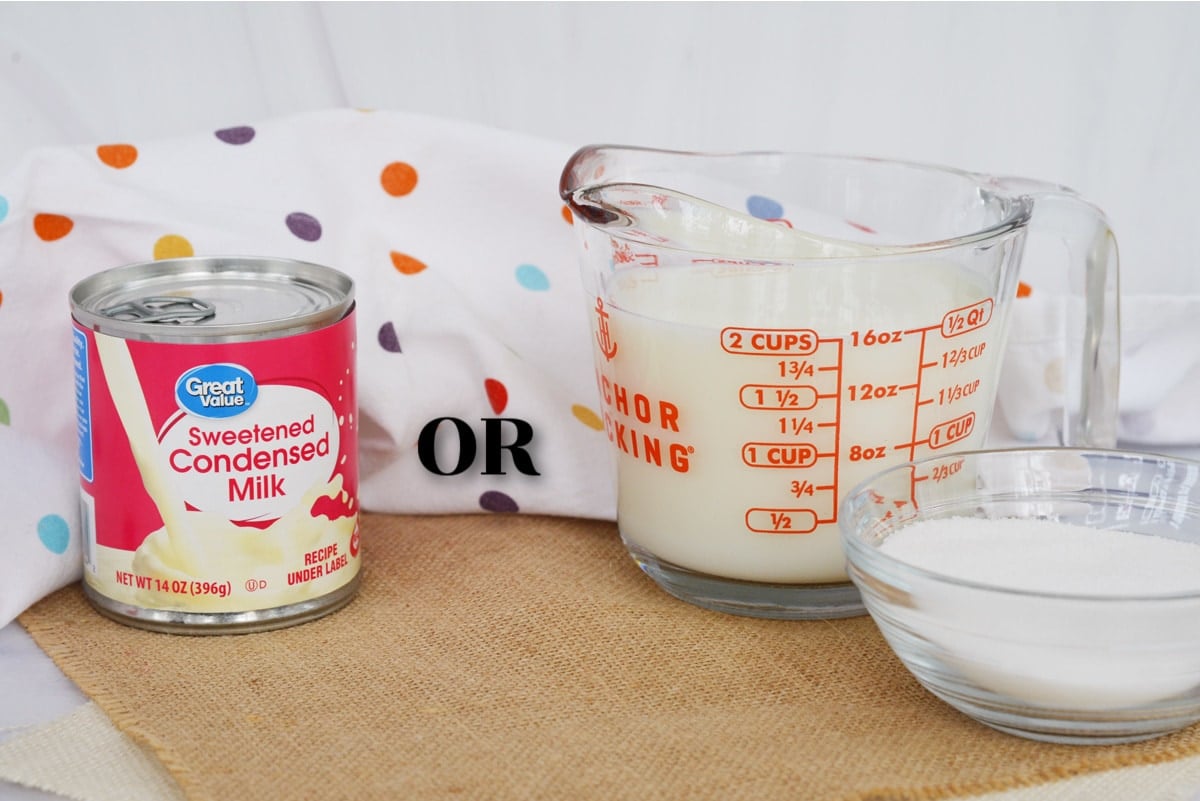 The moral of the story is the more fat, the creamier your ice cream will be. And the more sugar, the chewier it will be, the less sugar, the icier. For little kids, they probably don't care because the novelty is just in making ice cream, but for palete discerning adults, you might want a rich, vanilla ice cream taste and texture.
For the same recipe, substitute 2 cups of milk and 1/2 cup of sugar for a 12 ounce can of SCM.
How to Make Snow Cream Without Milk
No milk? You will need some sort of substitute for dairy or other dairy product.
Evaporated milk or Condensed Milk– Use a 12 ounce can plus 1/2 cup sugar
Almond milk– use 2 cups + 1/2 cup sugar
Oat milk– use 2 cups + 1/2 cup sugar
Rice milk– use 2 cups + 1/2 cup sugar
Coconut milk– use 2 cups + 1/2 cup sugar
Cream– or half & half 2 cups + 1/2 cup sugar
Chocolate milk– 2 cups + 1/4 cup sugar
Strawberry milk – 2 cups + 1/4 cup sugar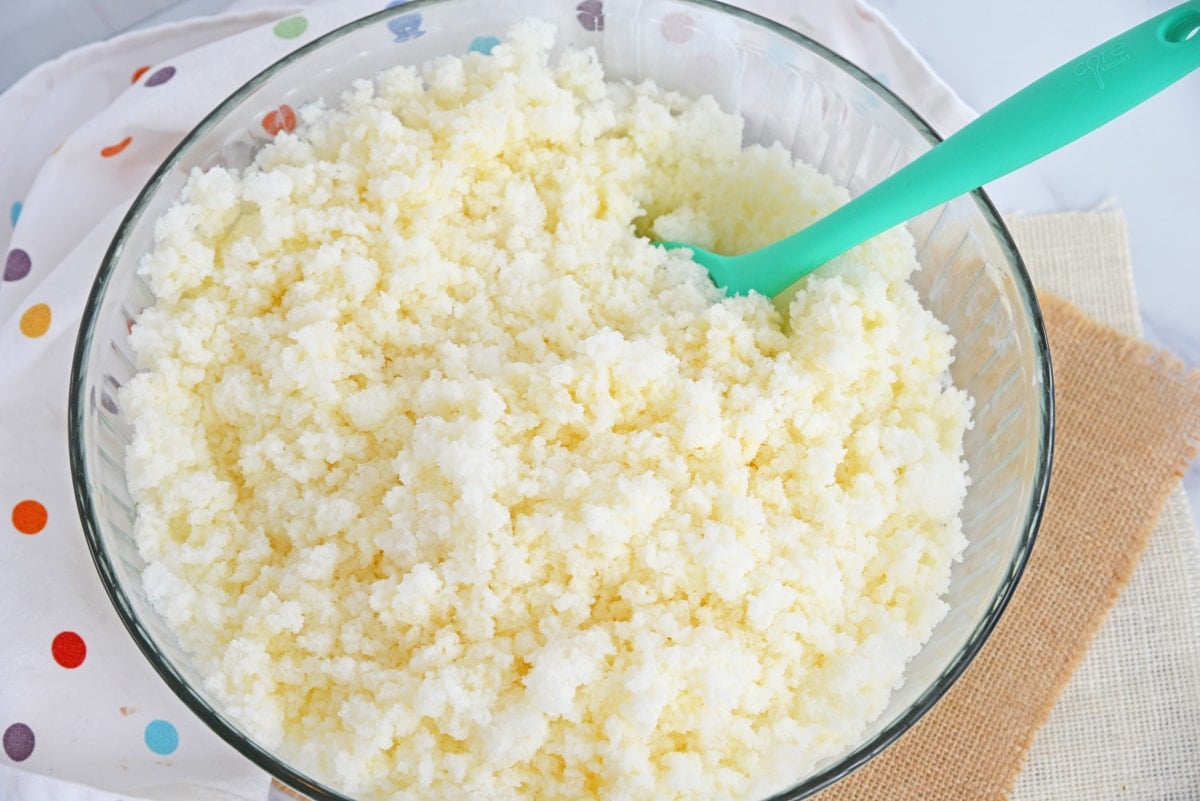 Salt
Salt serves two purposes here. It enhances the flavor of vanilla or other extracts and also sugar, but also helps keep it at a steady, cold temperature.
Salt depresses the freezing point so that water can become colder than 32°F before it turns to ice. Funny because we also use salt to melt ice. Science is weird.
Since it won't have a lot of time to dissolve, I suggest using just a pinch of fine sea salt, not a coarse salt or kosher. Salt is optional, so leave it out if you wish.
No Snow?
This method also works with shaved ice or a snow cone maker. I know you are smiling if you have a Snoopy Snow Cone Maker as a kid! You know, with the little red shovel?
They still make them, but you'll have to do a lot of cranking to get 8 to 16 cups of snow!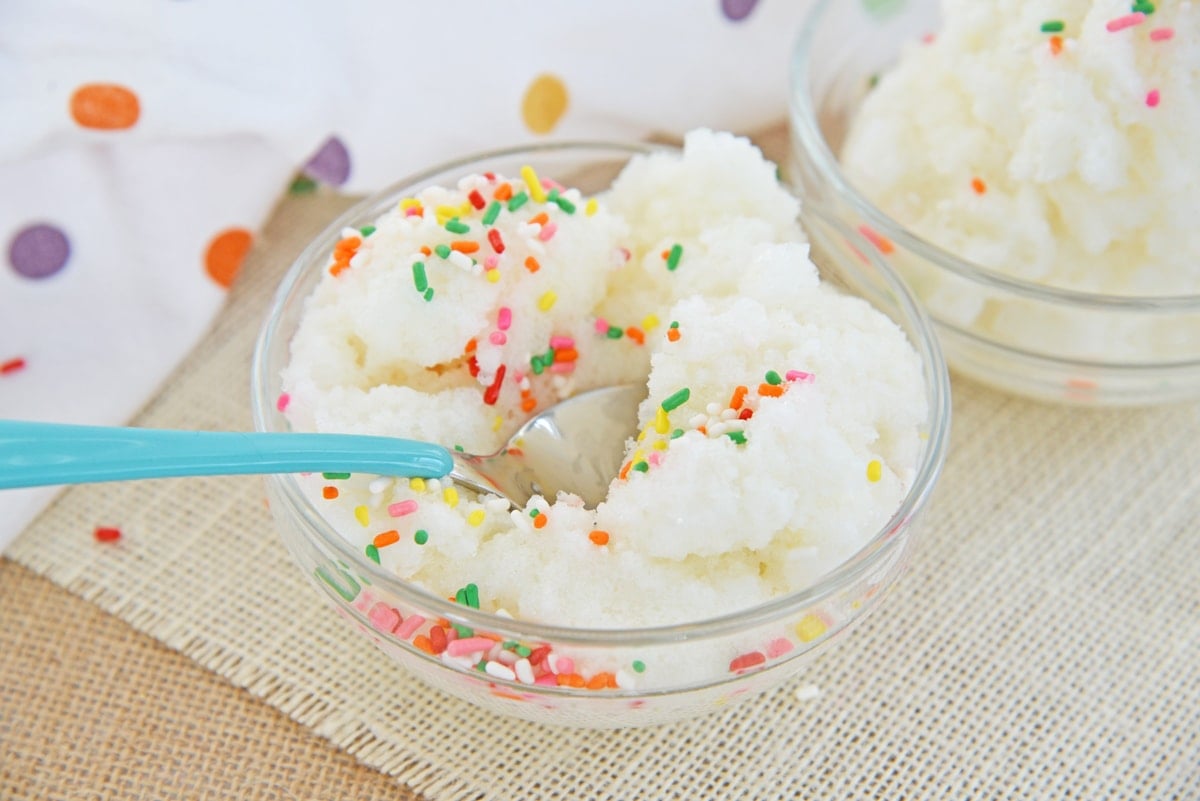 Mix-Ins
Just like with regular ice cream, the sky's the limit as far as what you want to incorporate into your snow ice cream recipe. Here are our favorites:
Crushed cookies
Chopping candy
Peanut butter, butterscotch or chocolate chips
Is it Safe to Eat Snow?
I am not a safe snow expert, but I will share what I learned from watching a segment on the Today show.
Snow, even freshly fallen snow, will have a certain number of pollutants in it merely from falling through the sky. Because, well, air as pollutants.
Is this enough to stop me from eating the snow? No. The way I see it is that I am breathing in the same stuff everyday. But yes, it is impossible to have snow on the ground that hasn't seen some sort of something on its ride down.
Storage
Immediately place uneaten snow ice cream in the freezer in an airtight container. If you used salt, this will help perserve it a little longer, up to a week or so.
Otherwise, eat within 3 days to prevent freezer burn and other yuckies.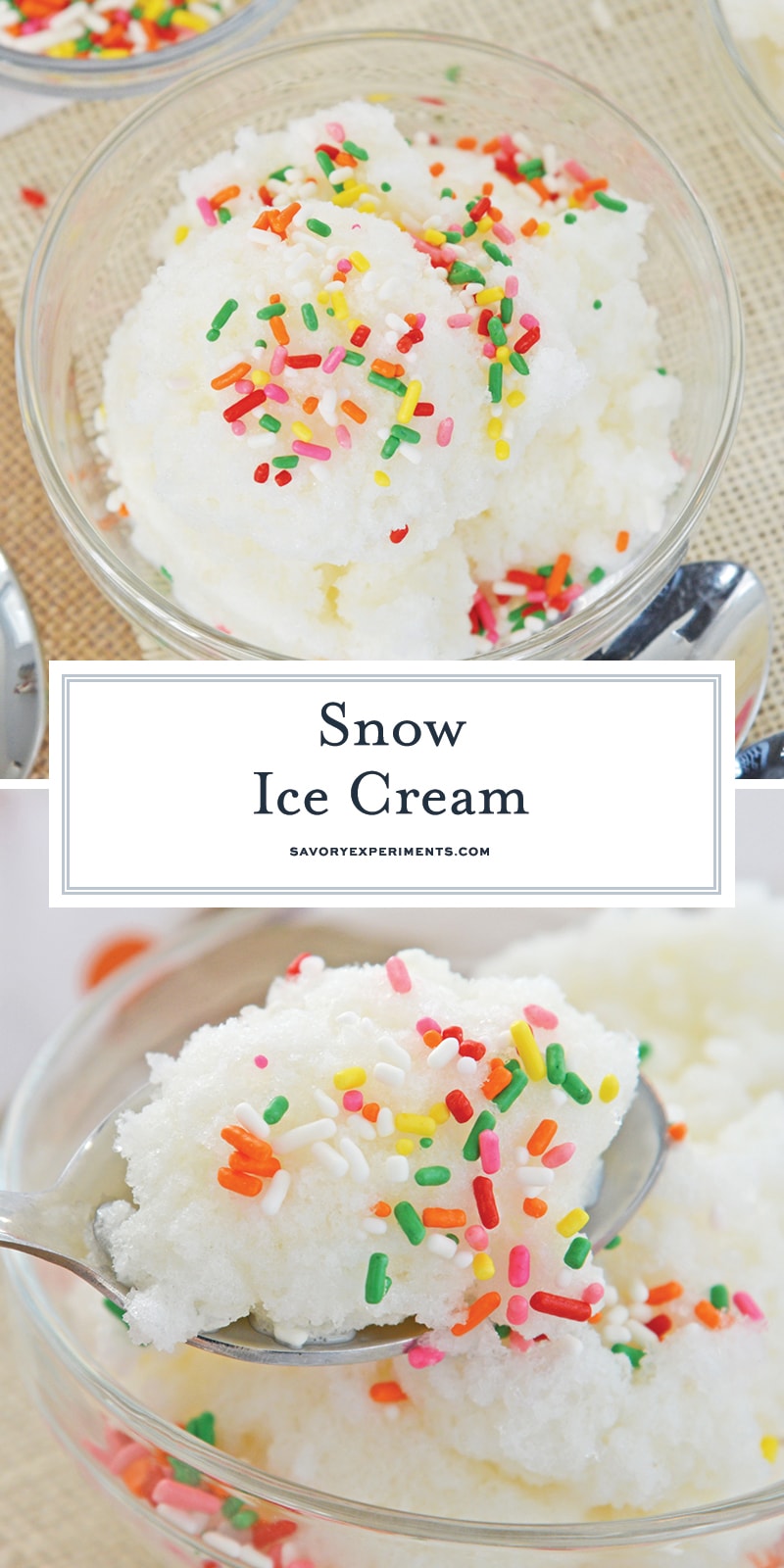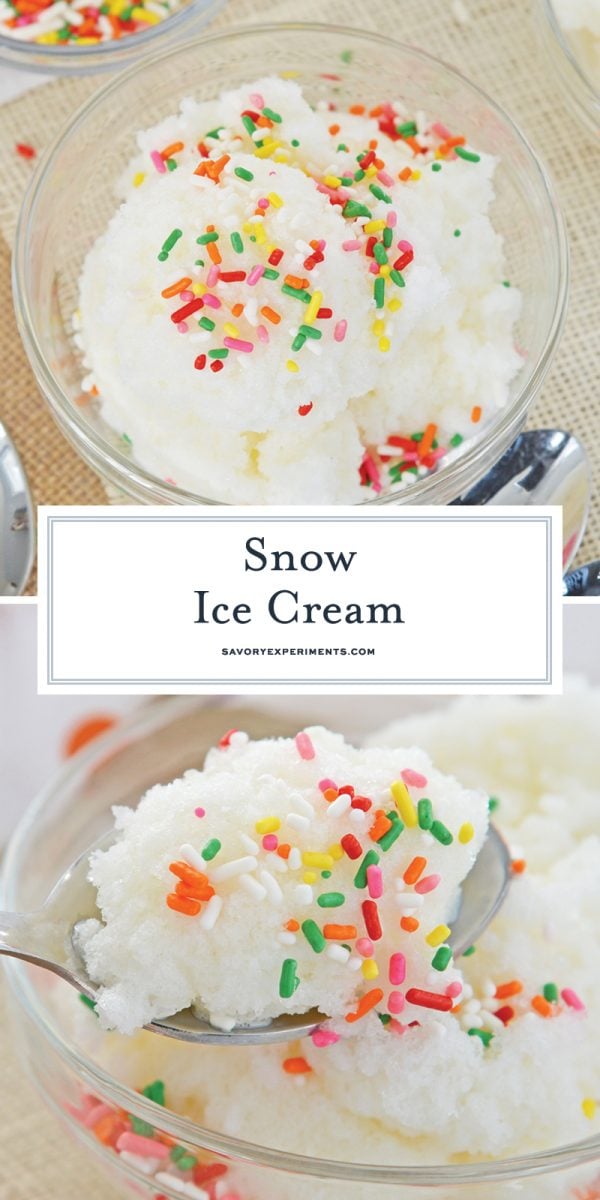 More Homemade Ice Cream: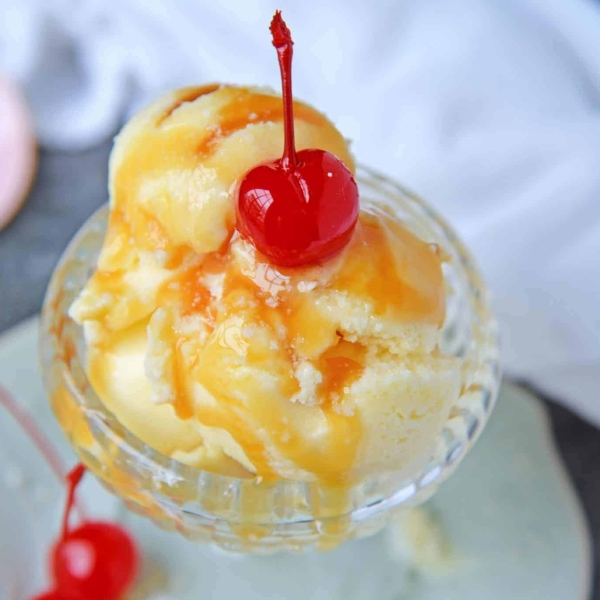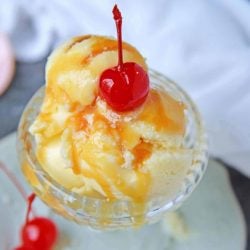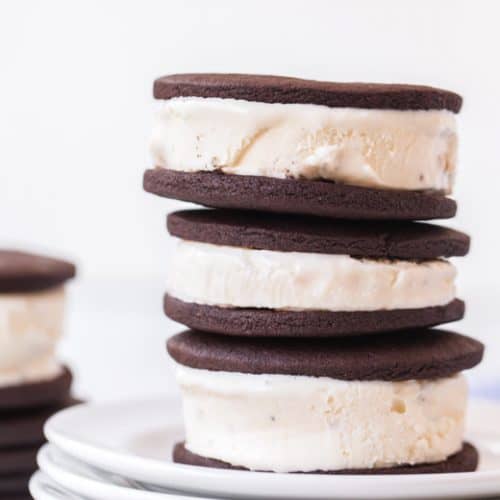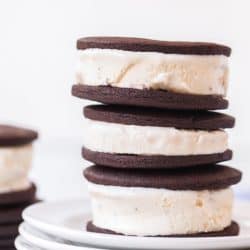 Ice Cream Sandwiches
Ice Cream Sandwiches are a frozen delight everyone in the family will love. Make them for your next cookout or have them on standby in the freezer for when you want a delicious dessert.
See The Recipe!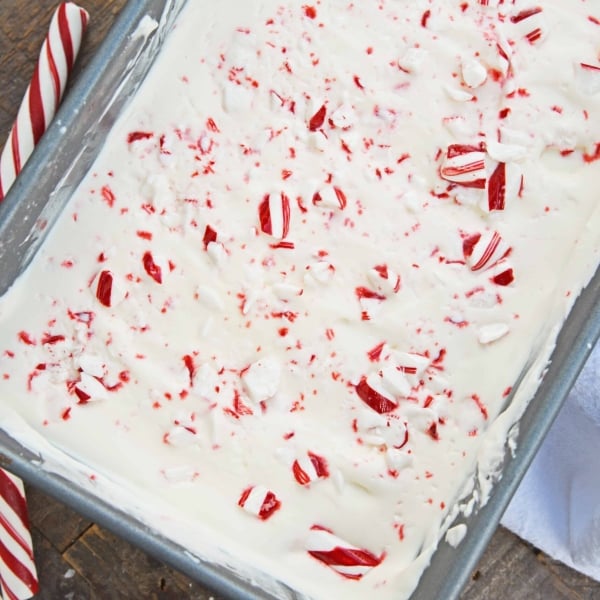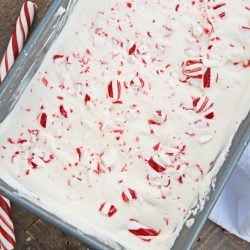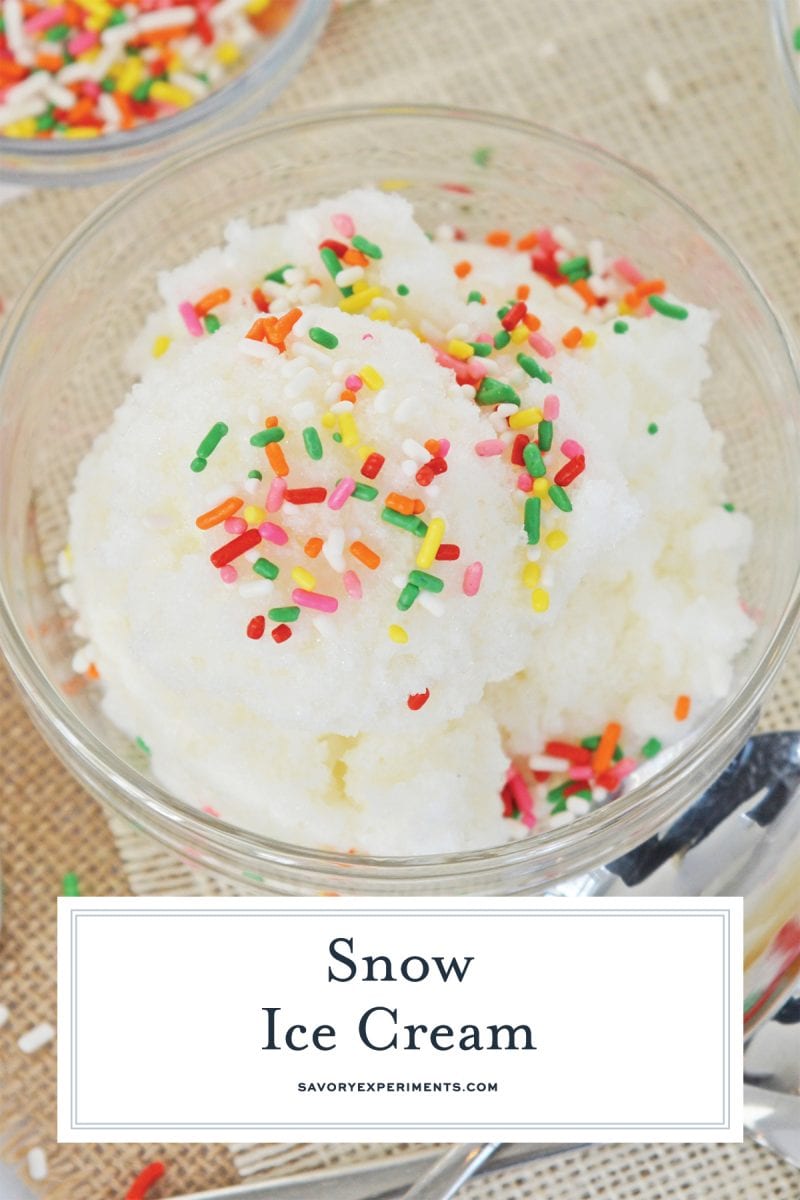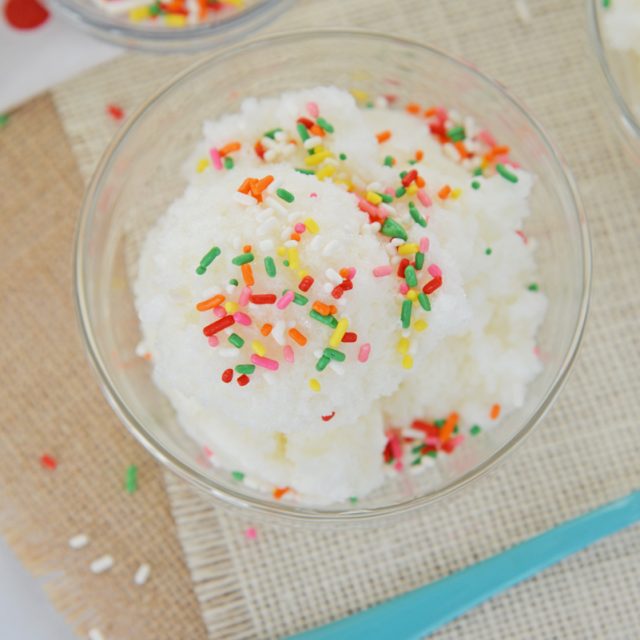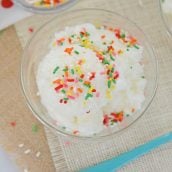 Snow Ice Cream Recipe
When life gives you snow, make ice cream with snow ice cream! A fun project for the kids.
Instructions
Place snow in a very large mixing bowl.

Continue stirring until it reaches the desired consistency. Add more (regular) milk or snow to thin or thicken.

If you've tried this recipe, come back and let us know how it was in the comments or ratings!
Notes
Substitute: 2 cups milk + 1/2 cup sugar
Nutrition
Calories:
161
kcal
,
Carbohydrates:
28
g
,
Protein:
6
g
,
Fat:
3
g
,
Saturated Fat:
2
g
,
Cholesterol:
11
mg
,
Sodium:
47
mg
,
Potassium:
384
mg
,
Fiber:
3
g
,
Sugar:
23
g
,
Vitamin A:
1509
IU
,
Vitamin C:
79
mg
,
Calcium:
150
mg
,
Iron:
3
mg