Have you ever made your own caramel sauce? It is one of those items that is fairly simple to make and tastes OH so much better fresh, however most people still tend to buy it at the store.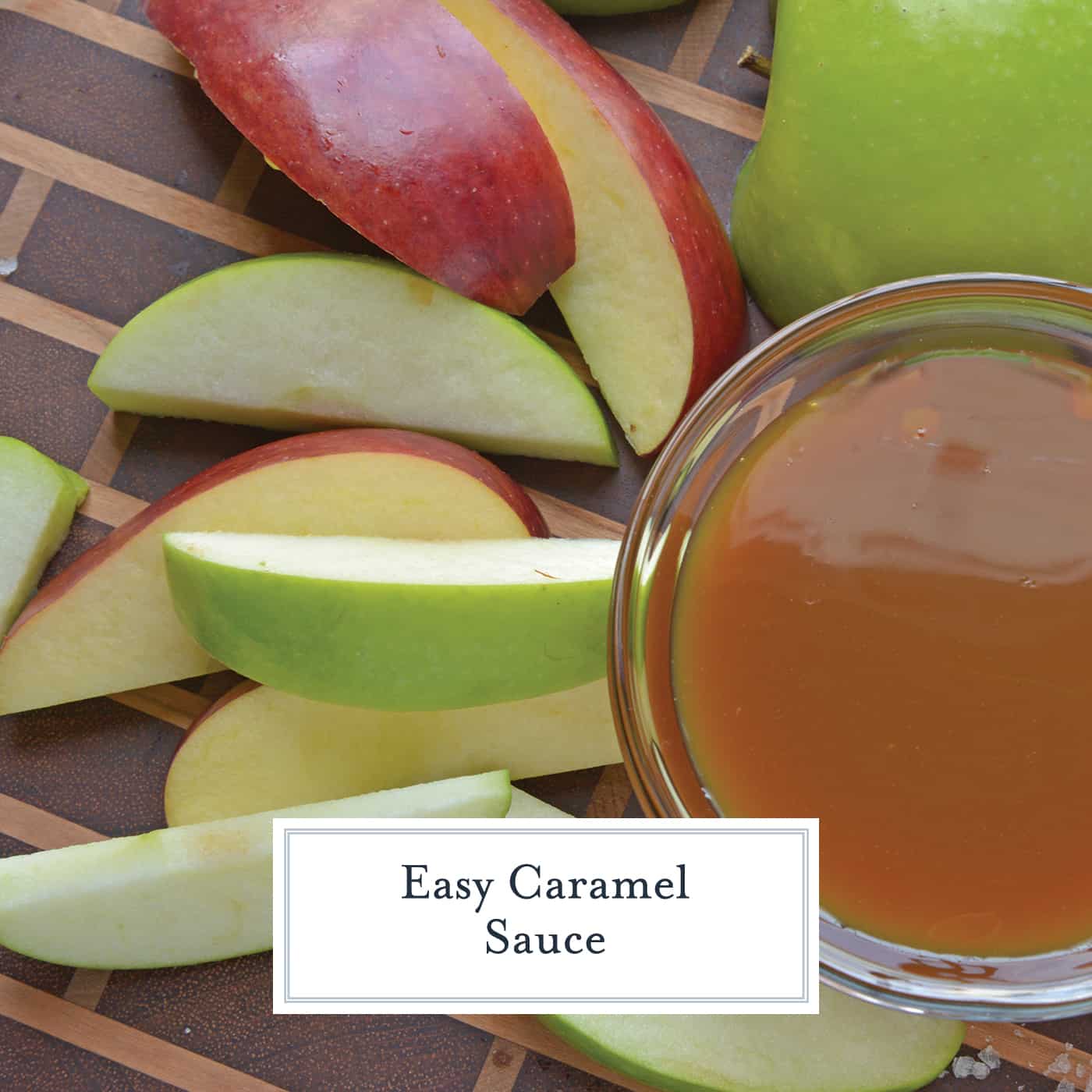 Easy Caramel Sauce comes together in just 15 minutes with only 5 ingredients. Use it in any recipe that calls for caramel!
Caramel sauce only has 5 major ingredients and all recipes have some variation of amount of each. This is my foolproof recipe that I use on just about everything.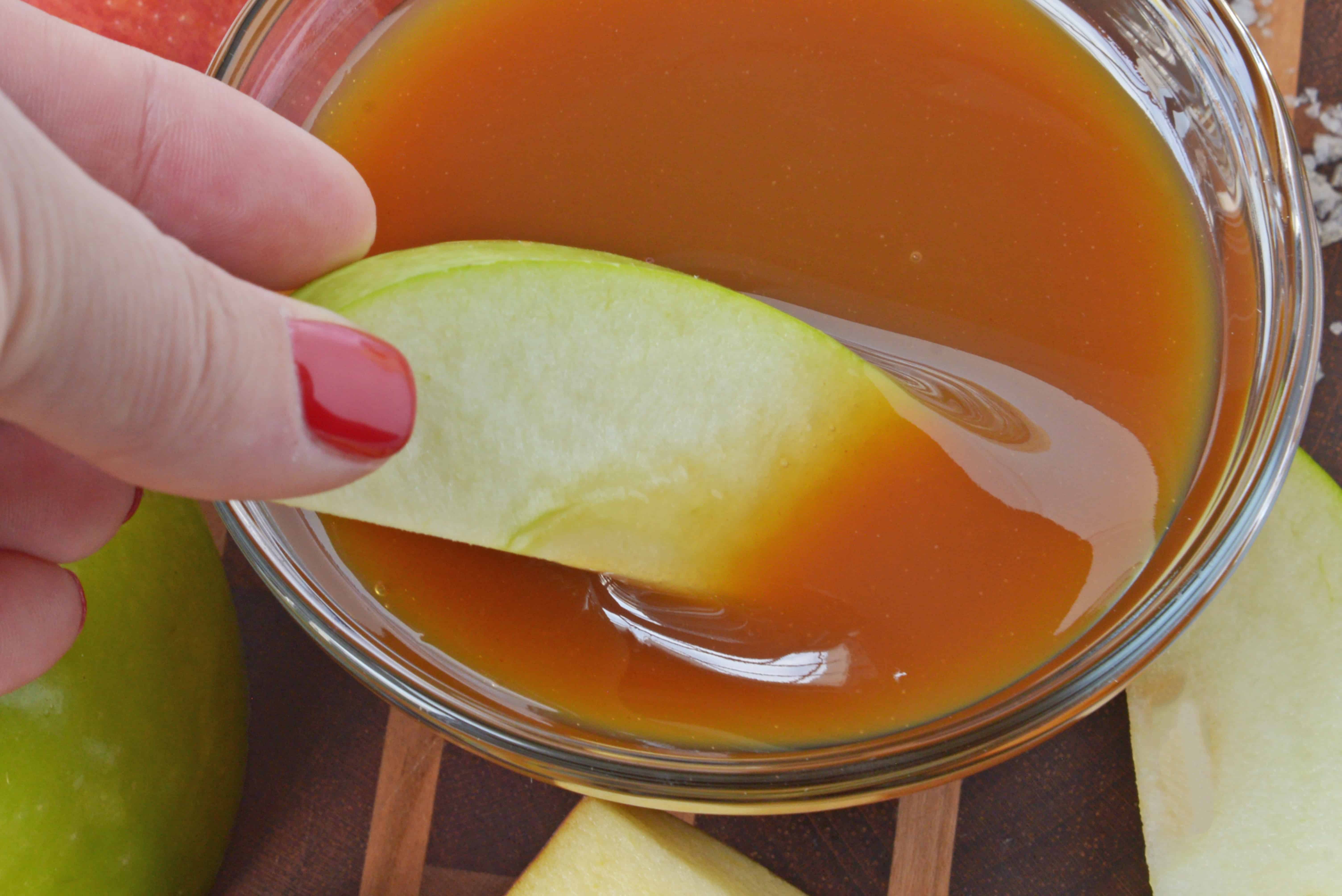 I am a firm believer that everything tastes better with caramel. And even better with salted caramel! Full disclosure: my husband thinks I use wayyyy to much salt. I think I use just enough.
If you love salt, use the same amount I do. If not, cut it in half or omit it. I also put a sprinkle of fleur de sel on after the dessert is complete.
No bottled caramel sauce will ever compare to freshly whipped. It stays fresh in the fridge for over a week, so you can enjoy it on all of your favorite treats.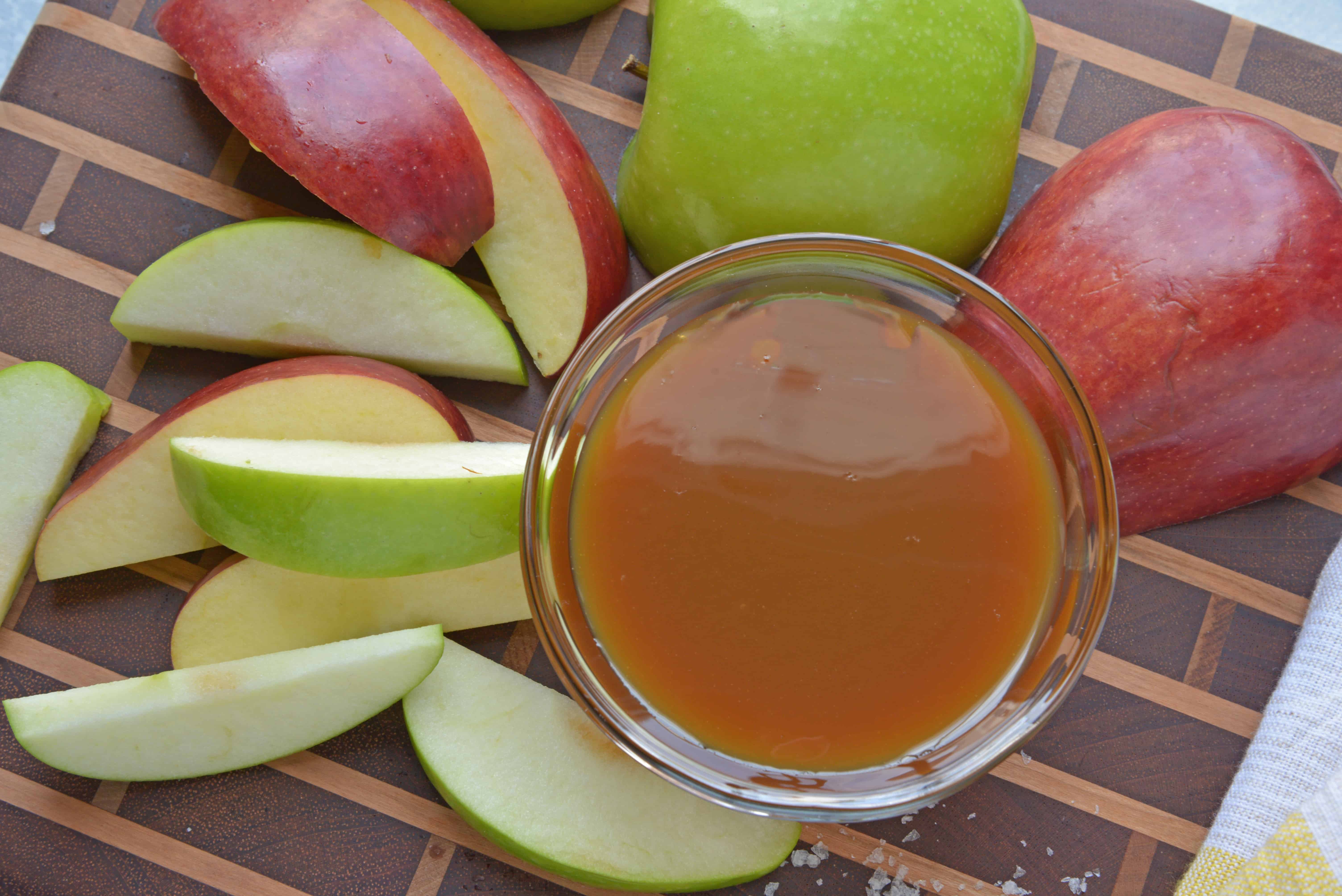 I do highly suggest using a heavy bottom saucepan. Sugar has the tendency to burn quickly and easily.
A heavy bottom saucepan distributes heat more evenly and keeps it further from the heating element, giving you more control and thus less likely to burn.
When it comes to a boil, despite all your temptations, do not stir it. Just swirl in the pan. Stirring is going to allow more air to hit the surface and mess up the gentle heating to amber.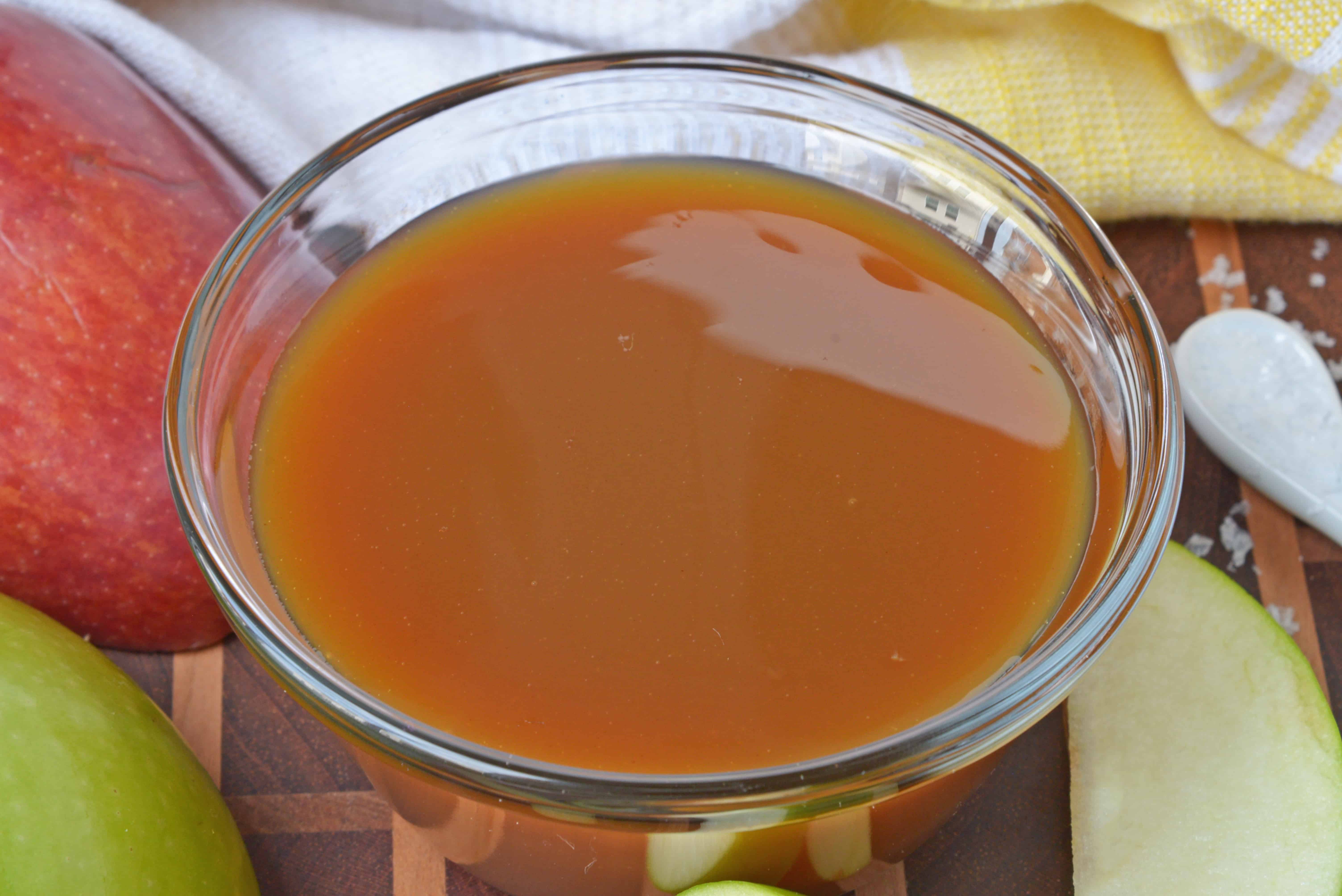 Be prepared for the sizzle and spit when you stir in the cream and butter. This is normal and you'll soon understand that making caramel sauce might come with a few small war wounds in the form of pin-sized caramel burns.
It also has the tendency to clump and thicken at this point and you might think you messed it all up. Have no fear, just keep whisking and it will come together to form a beautiful caramel sauce just liked you dreamed.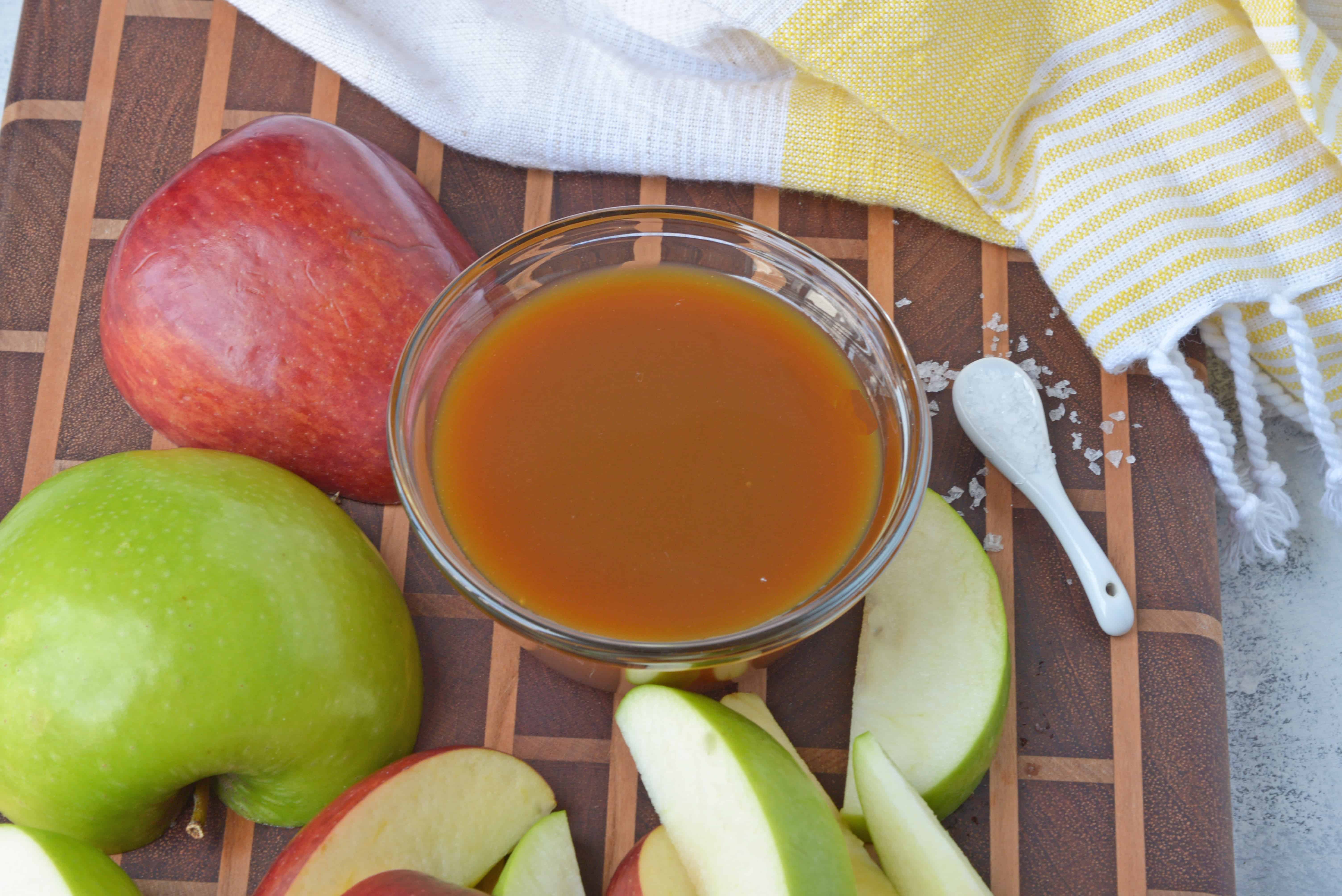 Try your Easy Vanilla Caramel Sauce on these recipes:
Who are we kidding, we love caramel so much, we'd put it on our Cheerios!
Nutella Brownies
Homemade Nutella brownies are made in one bowl. With 7 simple ingredients and in less than 1 hour you can enjoy a piece of this delicious brownie recipe!
See The Recipe!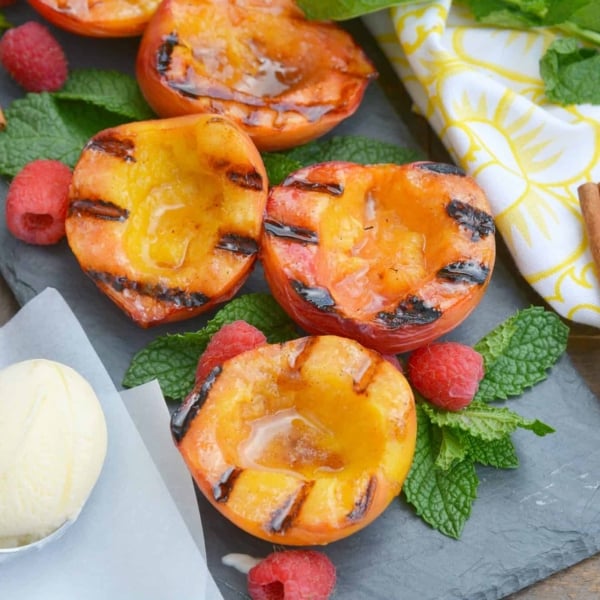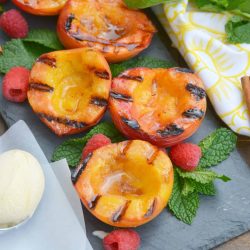 Grilled Peaches
Grilled Peaches basted with cinnamon brown sugar and butter are the ultimate summer dessert idea. Add vanilla ice cream and fresh raspberries for dessert perfection!
See The Recipe!
Tools for making easy caramel sauce:
Heavy Bottom Sauce Pan– this will be one of your most used kitchen tools. Having something that is heavy bottom will distribute heat better and prevent burning whether you are using an electric or gas range.
Whisks– I buy whisks in multiple sizes. You never know which one you will need.
Fleur de Sel– The perfect light and delicate salt for making desserts. Goes perfectly in sauces, on cookies, brownies, cakes and more!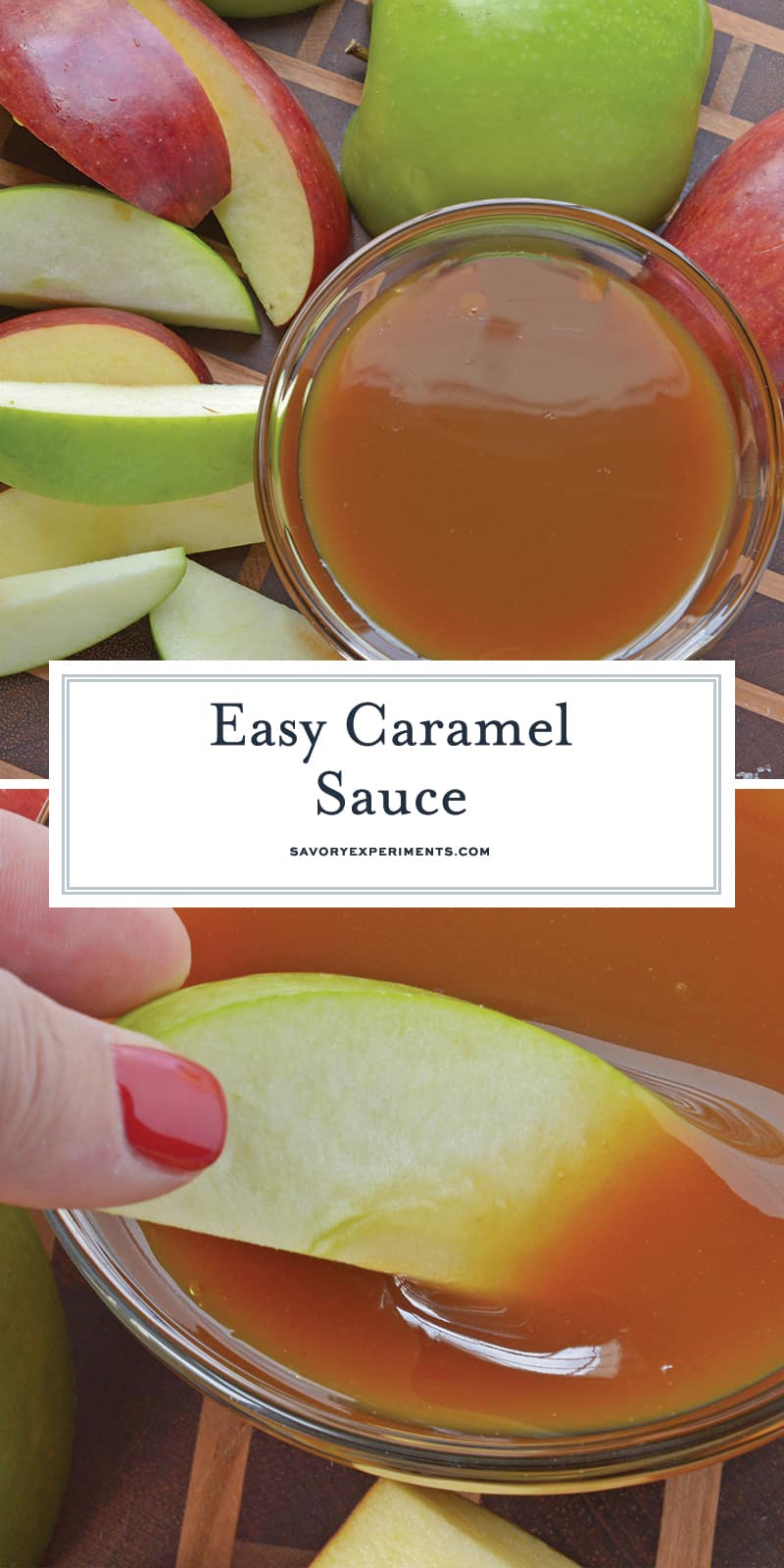 Questions you might have about how to make caramel sauce:
Is caramel sauce dairy free? You might be able to find some gluten free caramel sauces that are made with non-dairy cream alternatives, but this is not one of them. This recipe will not work with almond milk or other nut or plant based milks.
Is caramel sauce gluten free? Yes, this particular recipe is a gluten free caramel sauce.
Can you freeze caramel sauce? You can freeze caramel sauce. Place it in an airtight container that is NOT glass. The cream will expand and crack the glass. Plastic is your best bet. It should stay good for up to 4 months.
How long it caramel sauce good for? In the fridge, caramel sauce will be good for about a week. Since this is homemade you don't have all those preservatives that keep store bought caramel sauce good for a long time.
My refrigerated caramel sauce is hard, what do I do? Caramel sauce will solidify when chilled. Heat it in the microwave for 10-15 seconds and then stir. Continue until the desired consistency. Do not overheat or you will risk burning the sugar.
How long can caramel sauce be left out? The CDC recommends that any dairy-based sauces or dishes only be left at room temperture for 2 hours.
If you are outside and it is hot, this is lessened to 1 hour. You can set your caramel sauce in a bowl of ice cubes to try and chill it.
Can you make caramel sauce from milk? I am sure there is a recipe out there somewhere, but this recipe uses cream, as do most caramel sauce recipes. Some do use evaporated milk. I have not experimented with this recipe using evaporated milk.
What can I substitute for vanilla extract? You can omit it or use any other extract flavor you desire. Almond and coffee are my other favorites!
Why is my caramel sauce gritty or grainy? Chances are you didn't let the sugar fully dissolve in the first step. You can simmer on low, but sometimes this mistake is irreversible.
Why is my caramel not turning brown? Have patience, it will. And when it does start to turn a fabulous amber hue, it will happen fast, so keep an eye on it!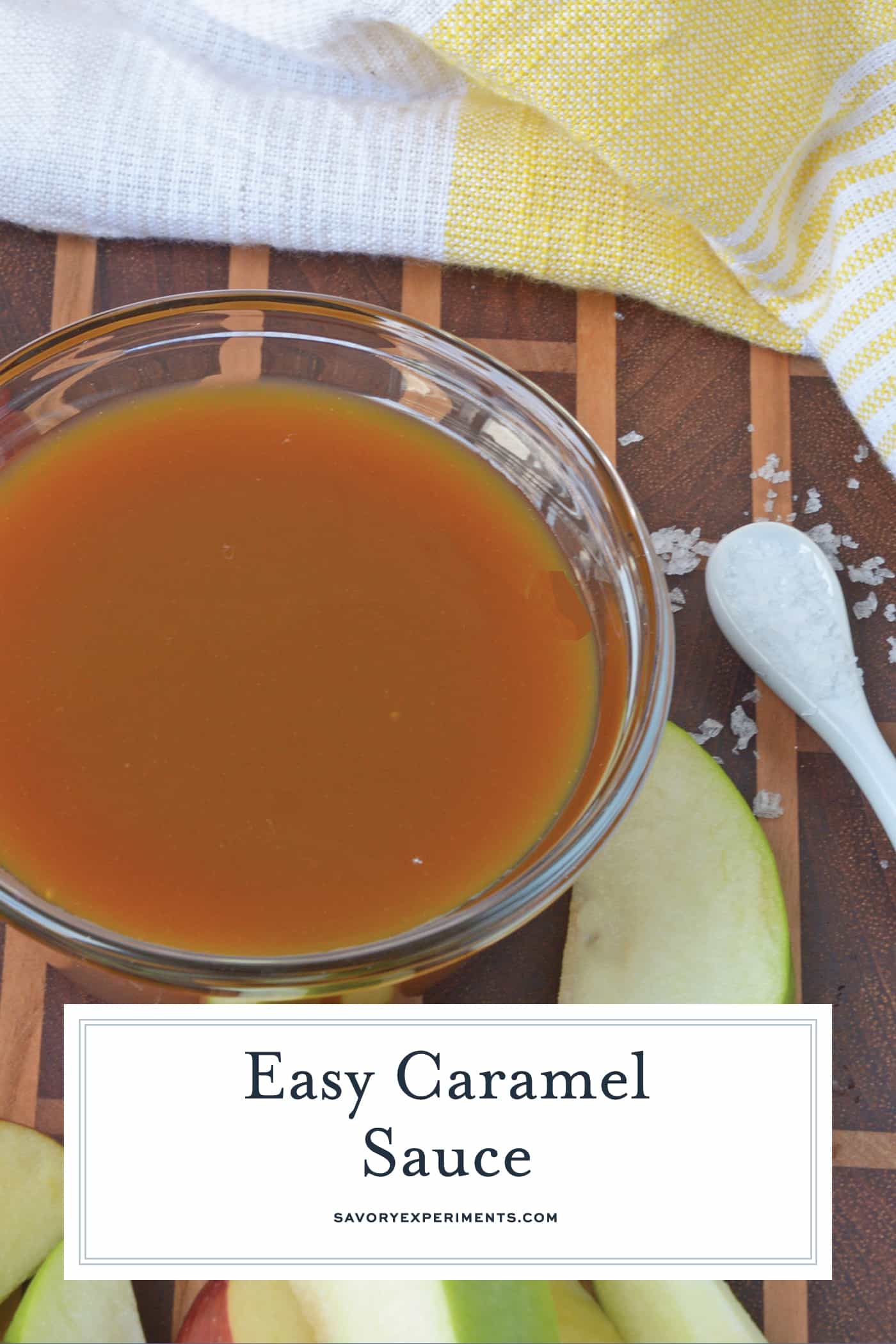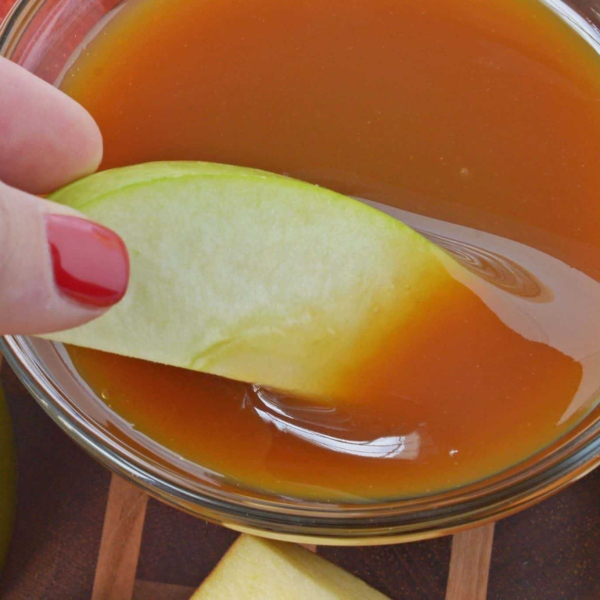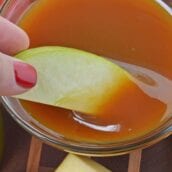 How to Make Caramel Sauce Recipe
Easy Caramel Sauce comes together in just 15 minutes with only 5 ingredients. Use it in any recipe that calls for caramel!
Instructions
In a heavy saucepan, combine sugar and water over medium-low heat until the sugar dissolves. Increase the heat and bring to a boil, swirling the sauce pan gently, but not stirring. Simmer until the mixture is syrupy and a deep caramel color, about 5-10 minutes.

Remove mixture from heat and whisk in butter and cream, being mindful that the mixture will spit and sizzle, so be careful. Whisky vigorously until it reaches a smooth, sticky consistency. Finally, whisk in vanilla and fleur de sel. Set aside to cool.

If you've tried this recipe, come back and let us know how it was!
Notes
Use more or less depending on your tastes. Go slow- you can always add more.
Nutrition
Calories:
438
kcal
,
Carbohydrates:
51
g
,
Protein:
1
g
,
Fat:
26
g
,
Saturated Fat:
16
g
,
Cholesterol:
87
mg
,
Sodium:
19
mg
,
Potassium:
33
mg
,
Sugar:
50
g
,
Vitamin A:
960
IU
,
Vitamin C:
0.2
mg
,
Calcium:
32
mg