Easy Caramel Sauce Recipe
Have you ever made your own caramel sauce? It is one of those items that is fairly simple to make and tastes OH so much better fresh, however most people still tend to buy it at the store.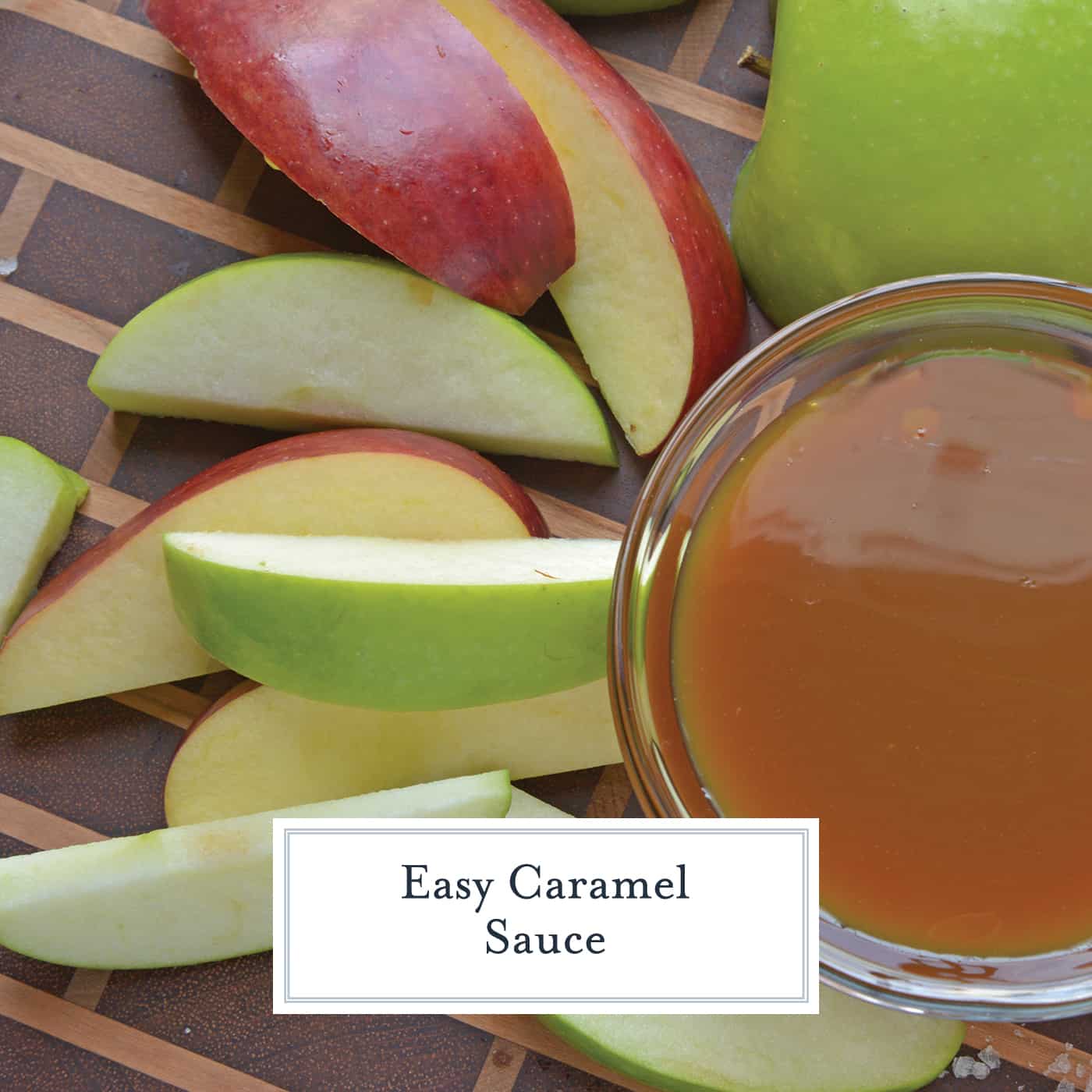 Easy Caramel Sauce comes together in just 15 minutes with only 5 ingredients. Use it in any recipe that calls for caramel!
Caramel sauce only has 5 major ingredients and all recipes have some variation of amount of each. This is my foolproof recipe that I use on just about everything.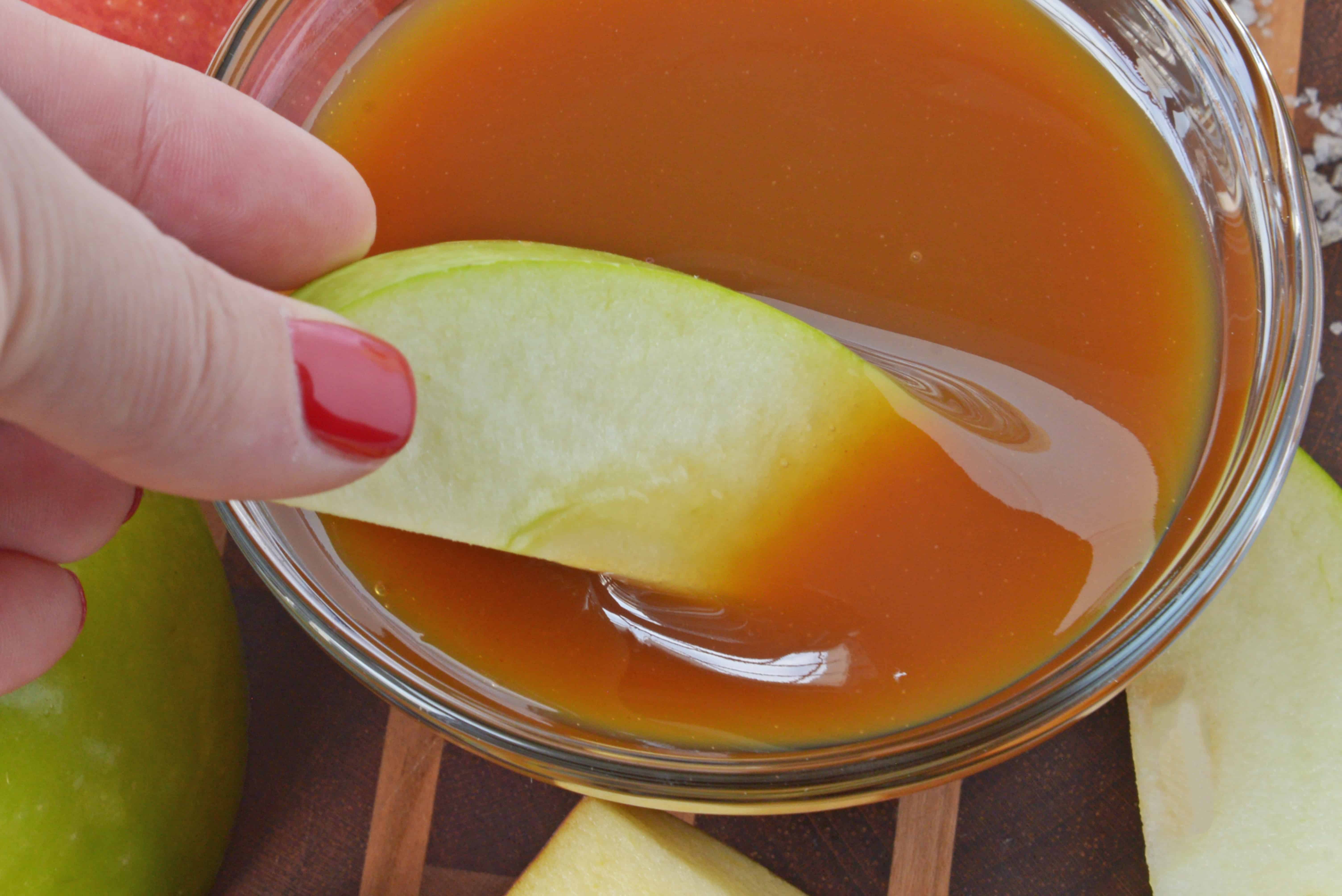 I am a firm believer that everything tastes better with caramel. And even better with salted caramel! Full disclosure: my husband thinks I use wayyyy to much salt. I think I use just enough.
If you love salt, use the same amount I do. If not, cut it in half or omit it. I also put a sprinkle of fleur de sel
on after the dessert is complete.
No bottled caramel sauce will ever compare to freshly whipped. It stays fresh in the fridge for over a week, so you can enjoy it on all of your favorite treats.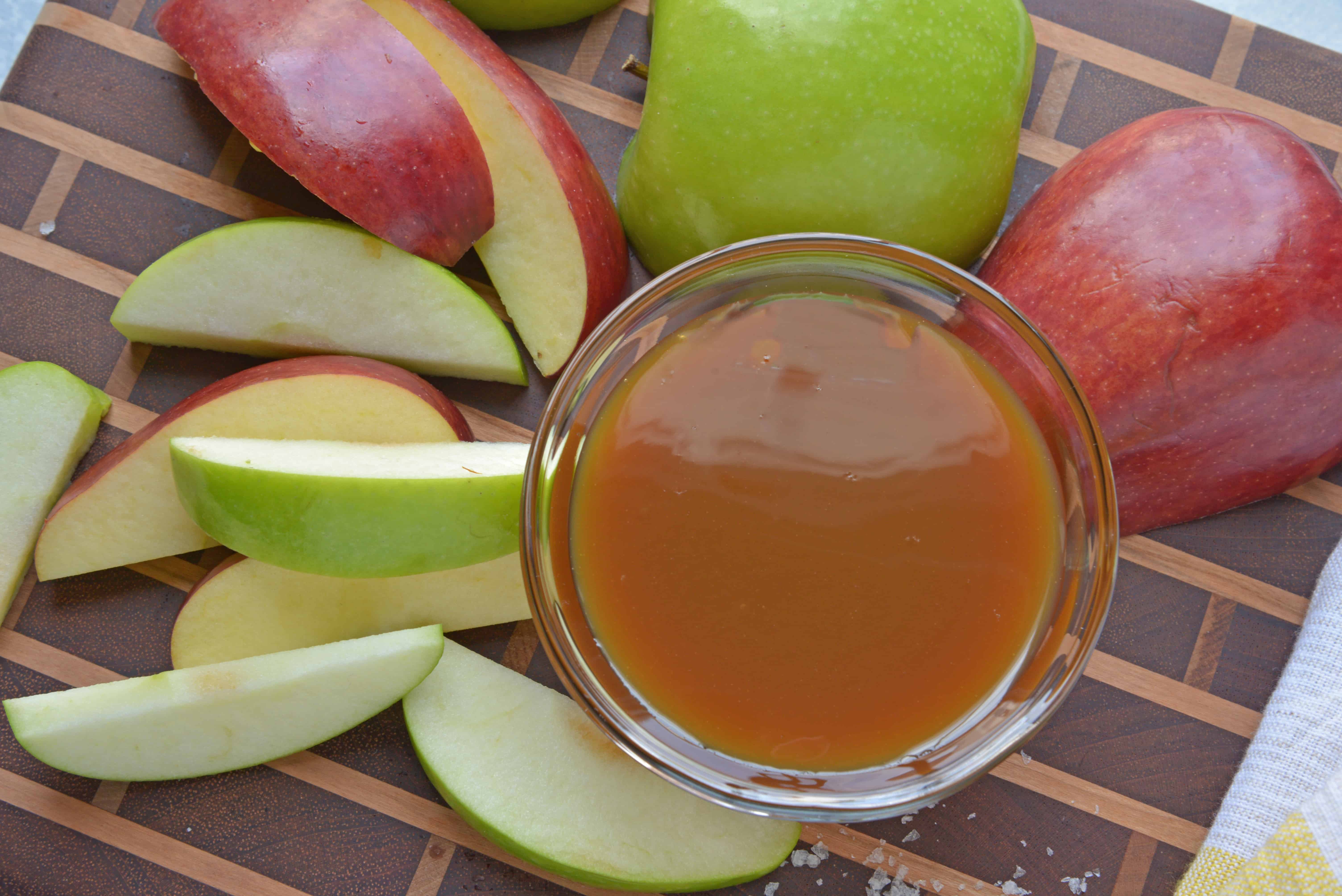 I do highly suggest using a heavy bottom saucepan. Sugar has the tendency to burn quickly and easily. A heavy bottom saucepan distributes heat more evenly and keeps it further from the heating element, giving you more control and thus less likely to burn.
When it comes to a boil, despite all your temptations, do not stir it. Just swirl in the pan. Stirring is going to allow more air to hit the surface and mess up the gentle heating to amber.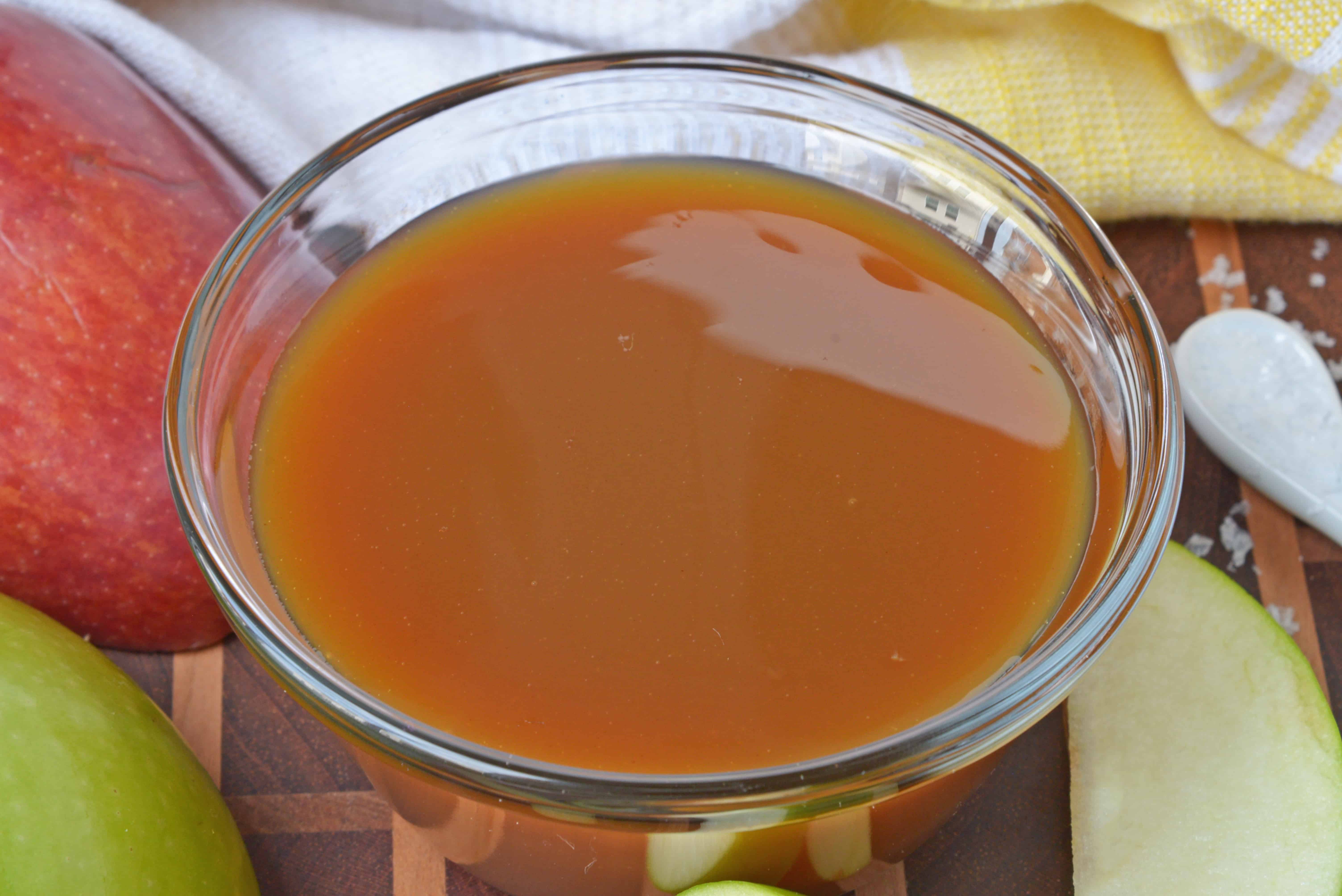 Be prepared for the sizzle and spit when you stir in the cream and butter. This is normal and you'll soon understand that making caramel sauce might come with a few small war wounds in the form of pin-sized caramel burns.
It also has the tendency to clump and thicken at this point and you might think you messed it all up. Have no fear, just keep whisking and it will come together to form a beautiful caramel sauce just liked you dreamed.

Try your Easy Vanilla Caramel Sauce on these recipes: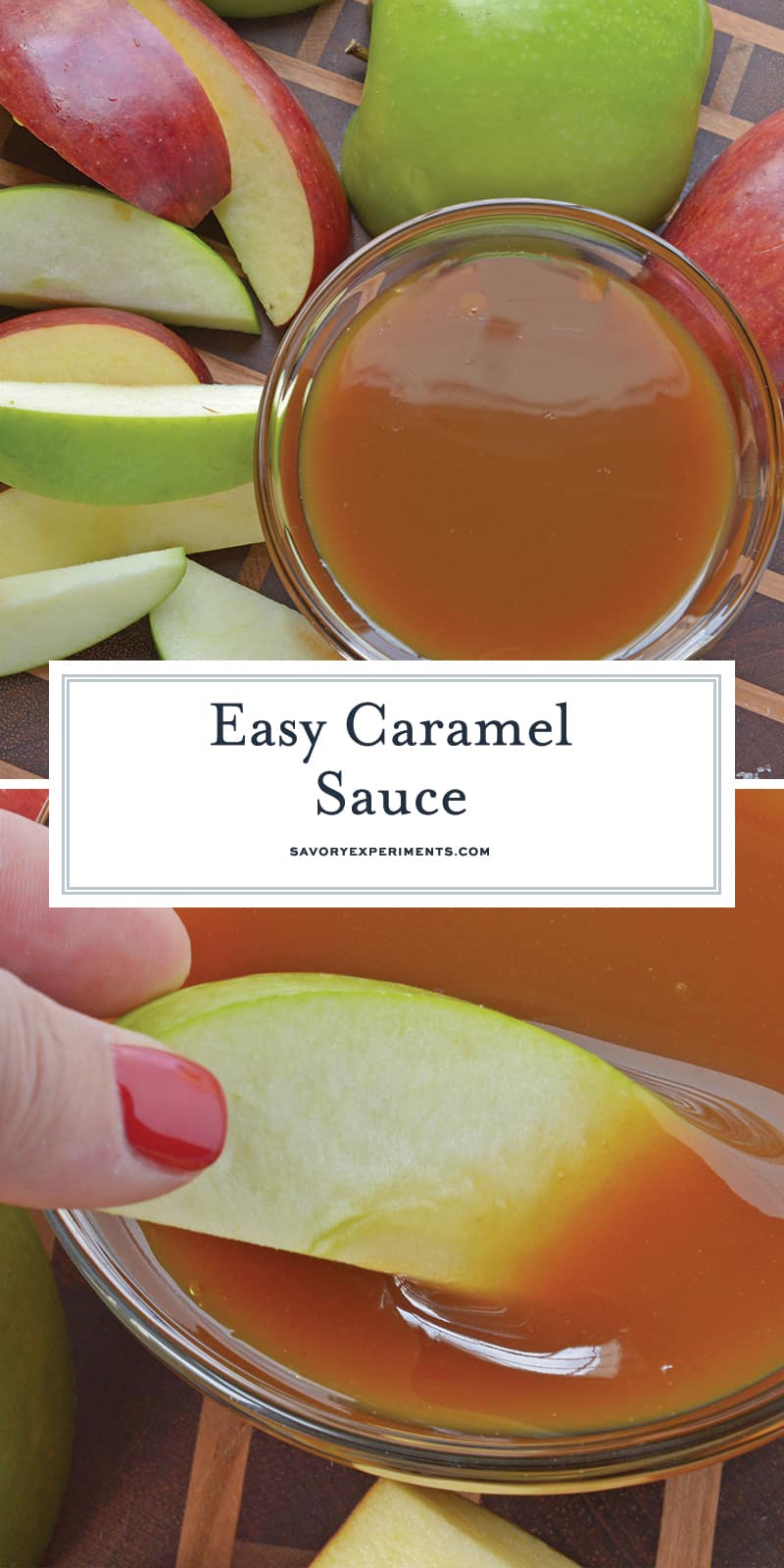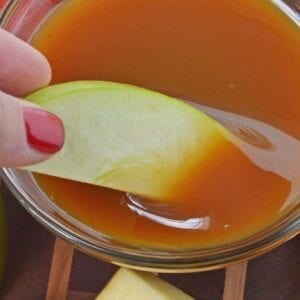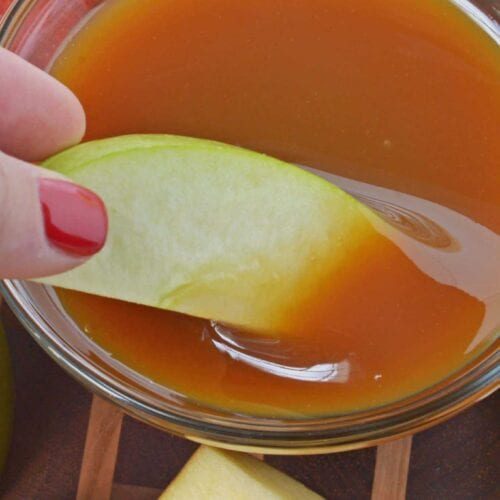 How to Make Caramel Sauce
Easy Caramel Sauce comes together in just 15 minutes with only 5 ingredients. Use it in any recipe that calls for caramel!
Keyword:
easy caramel sauce, how to make caramel sauce
Ingredients
1

cup

sugar

1/4

cup

water

3/4

cup

heavy cream

3 1/2

tablespoons

unsalted butter

1

teaspoon

vanilla
Instructions
In a heavy saucepan, combine sugar and water over medium-low heat until the sugar dissolves. Increase the heat and bring to a boil, swirling the sauce pan gently, but not stirring. Simmer until the mixture is syrupy and a deep caramel color, about 5-10 minutes.

Remove mixture from heat and whisk in butter and cream, being mindful that the mixture will spit and sizzle, so be careful. Whisky vigorously until it reaches a smooth, sticky consistency. Finally, whisk in vanilla and fleur de sel. Set aside to cool.

If you've tried this recipe, come back and let us know how it was!
Nutrition Facts
How to Make Caramel Sauce
Amount Per Serving
Calories 438
Calories from Fat 234
% Daily Value*
Total Fat 26g 40%
Cholesterol 87mg 29%
Sodium 19mg 1%
Potassium 33mg 1%
Total Carbohydrates 51g 17%
Protein 1g 2%
* Percent Daily Values are based on a 2000 calorie diet.