I love the smell when I open the jar of cardamom. Highly fragrant with an intoxicating peppery floral scent, you want to use it more frequently.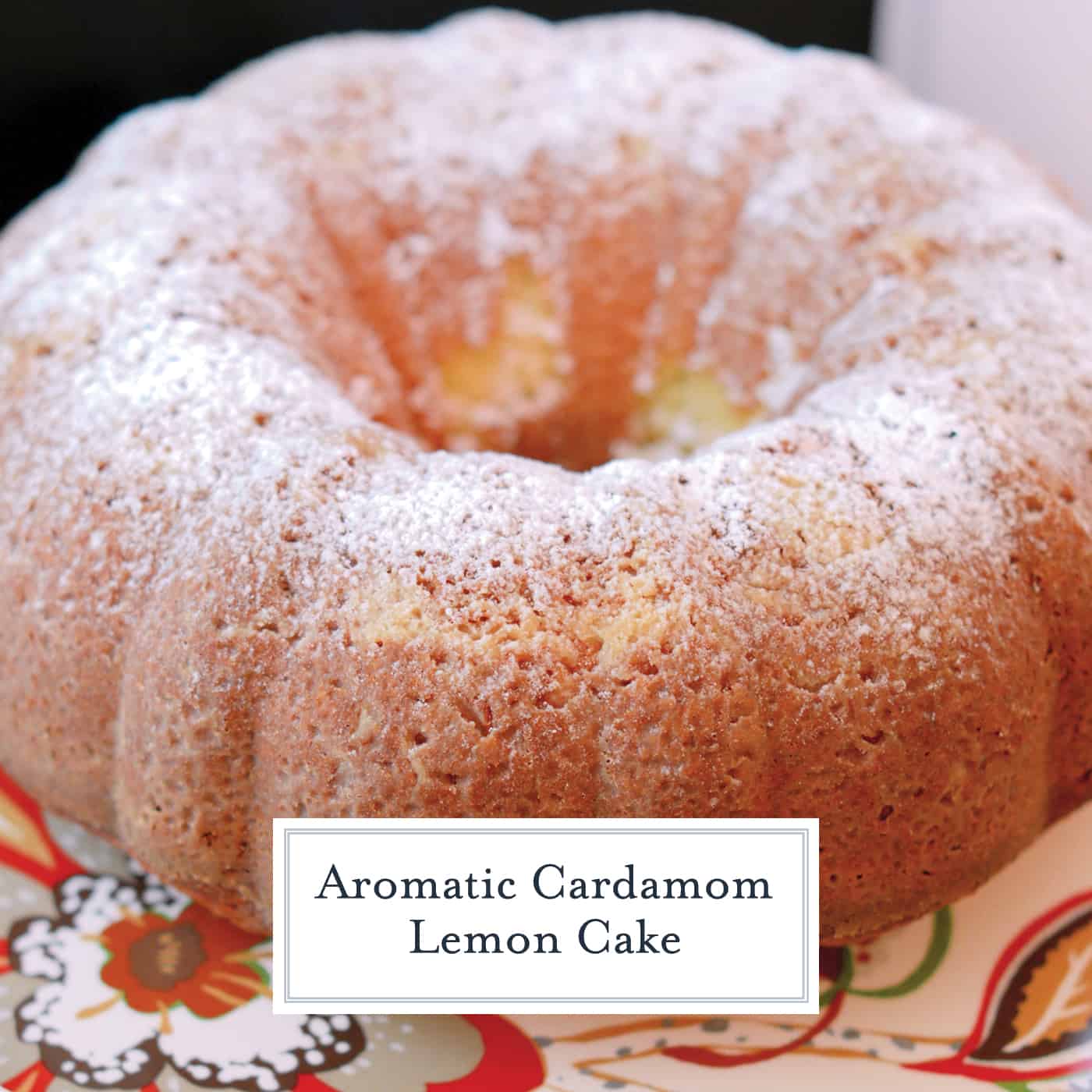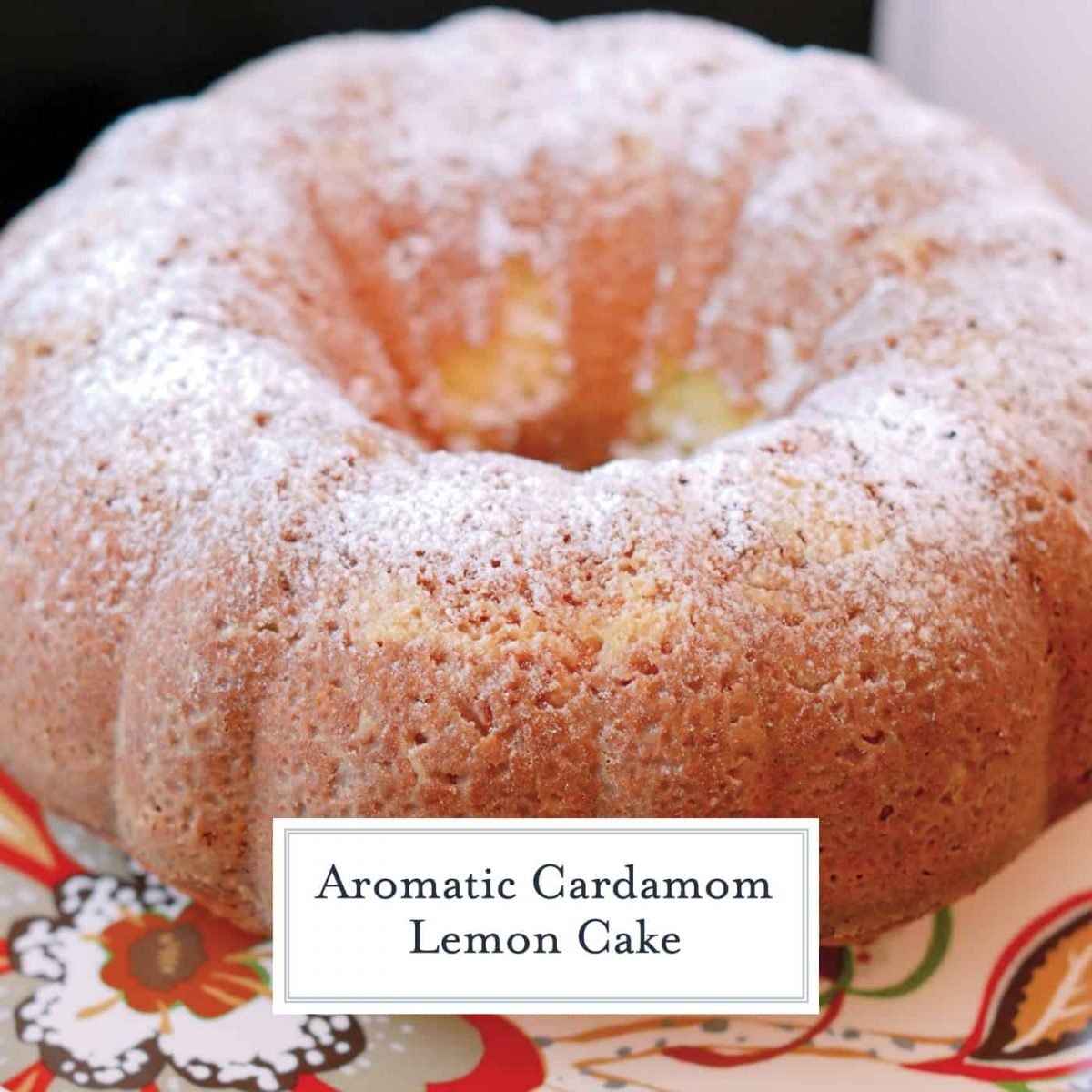 Cardamom Lemon Cake is a light cake and gently flavored. It pairs perfectly with tea, coffee or the grand finale to any meal. The perfect lemon bundt cake!
You will probably also want to use it because it is usually purchased in a much larger quantity than you will ever be able to use before it starts to lose its potency (unless you own a bakery). Cardamom is fairly expensive at $12 a bottle.
Pro Tip: Always use a sifter for dry ingredients. It will prevent lumps, allow for less blending and make sure leaveners are evenly distributed throughout the cake batter.
What is cardamom?
Cardamon is a spice that comes in the form of a pod holding seeds. You can use the pod whole or ground. It is commonly used in Middle Eastern and Indian recipes. You might have had in various types of curry.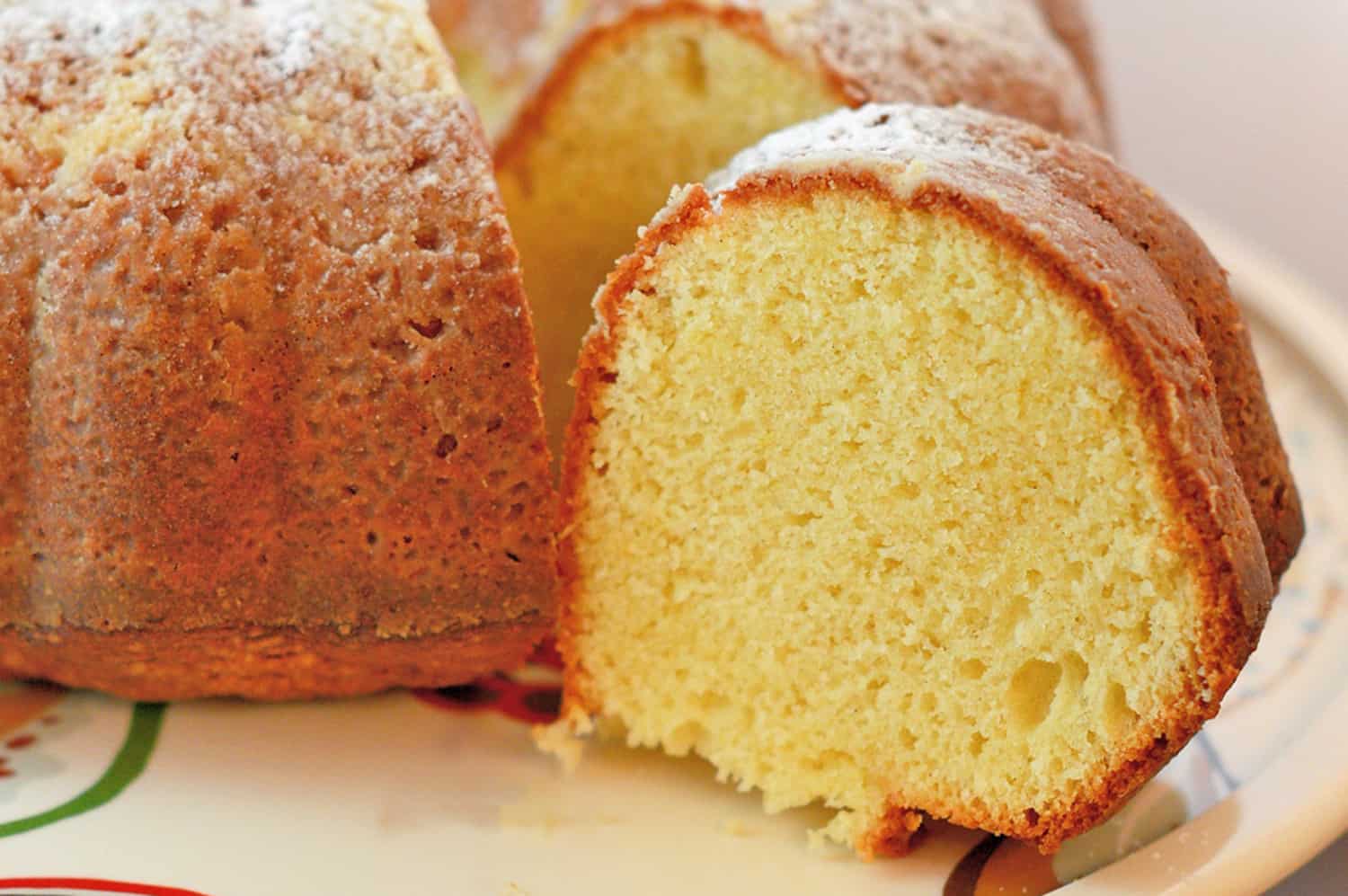 What type of cardamom recipes are there? Well it can obviously be used in baking, like I am in this recipe. You can also use cardamom in drinks, add it in tea or coffee.
Other options would be mulled wines and eggnog. Cardamom can be used in other cooking recipes as I have linked down below.
Pro Tip: Do not over mix the cake. Overmixing leads to tough and dry cakes.
If you don't want to purchase cardamom just to make this a lemon cake recipe. If you don't think you will use it again, substitute equal parts nutmeg and cinnamon. The flavor will not be the same as cardamom, but will be equally as tasty.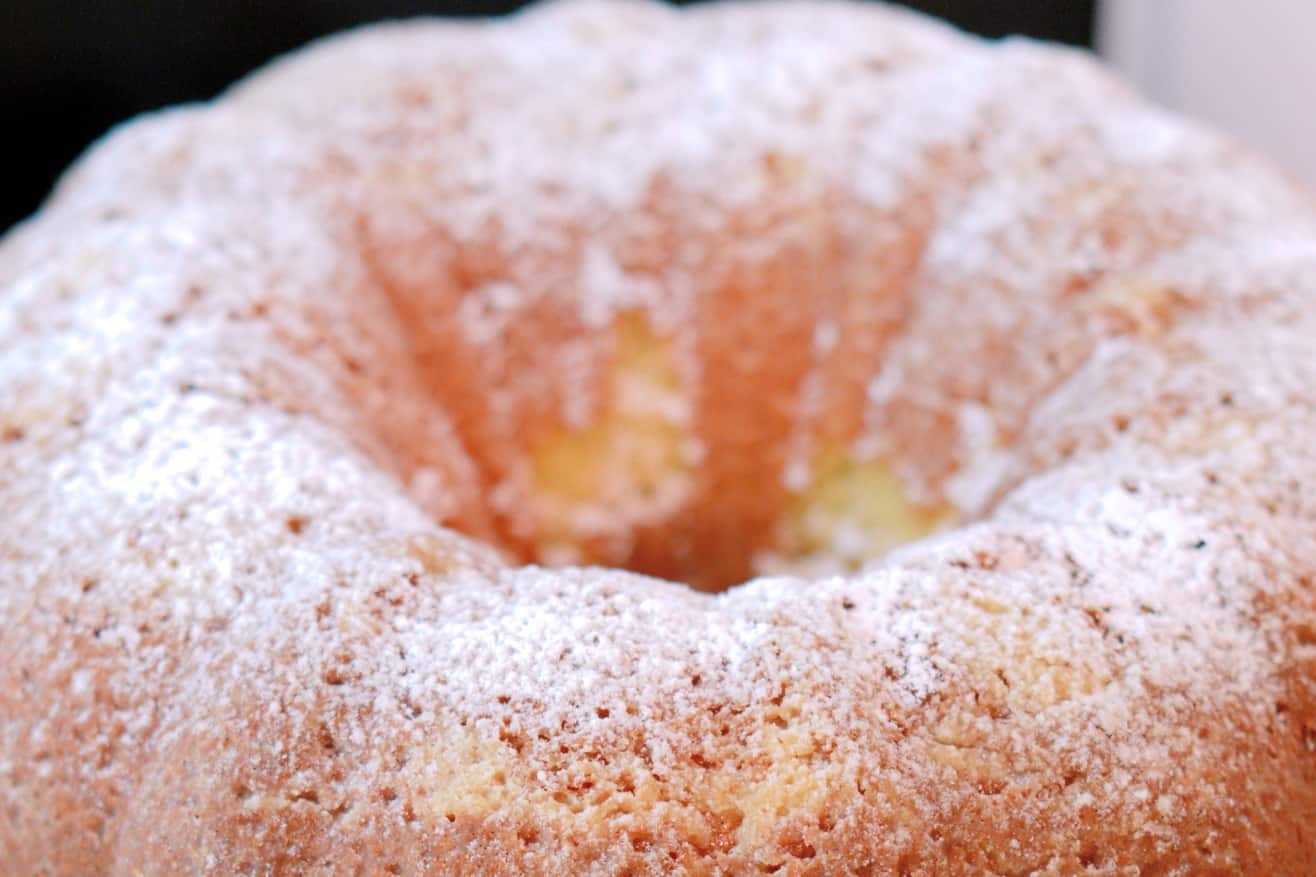 This lemon cake recipe makes a great snack throughout the day but it works great as a dessert. Because it is such a light cake, it pairs perfect after a big dinner. Perfect for serving with tea or coffee.
Check out these other easy cardamom recipes:
Tools for making Bundt Cake:
Stand Mixer– I lived for a long time without one. My life was changed when I finally bit the bullet and bought one. Just do it and thank yourself later.
Zester and Juicer– Another kitchen necessity! Whether it be a savory or sweet recipe, every house needs a way to zest and juice citrus. Also great for making cocktails!
Bundt Pan– Any shape will do since the biscuit pieces won't really take on the shape anyhow. The traditional is great but the swirl is also a lot of fun and can be made into fun colored cakes as well.
Sifter– Sifting makes all of your baked goods smooth and fluffy. No more lumps! I prefer a hand crank so I can switch directions and get more sifted through faster.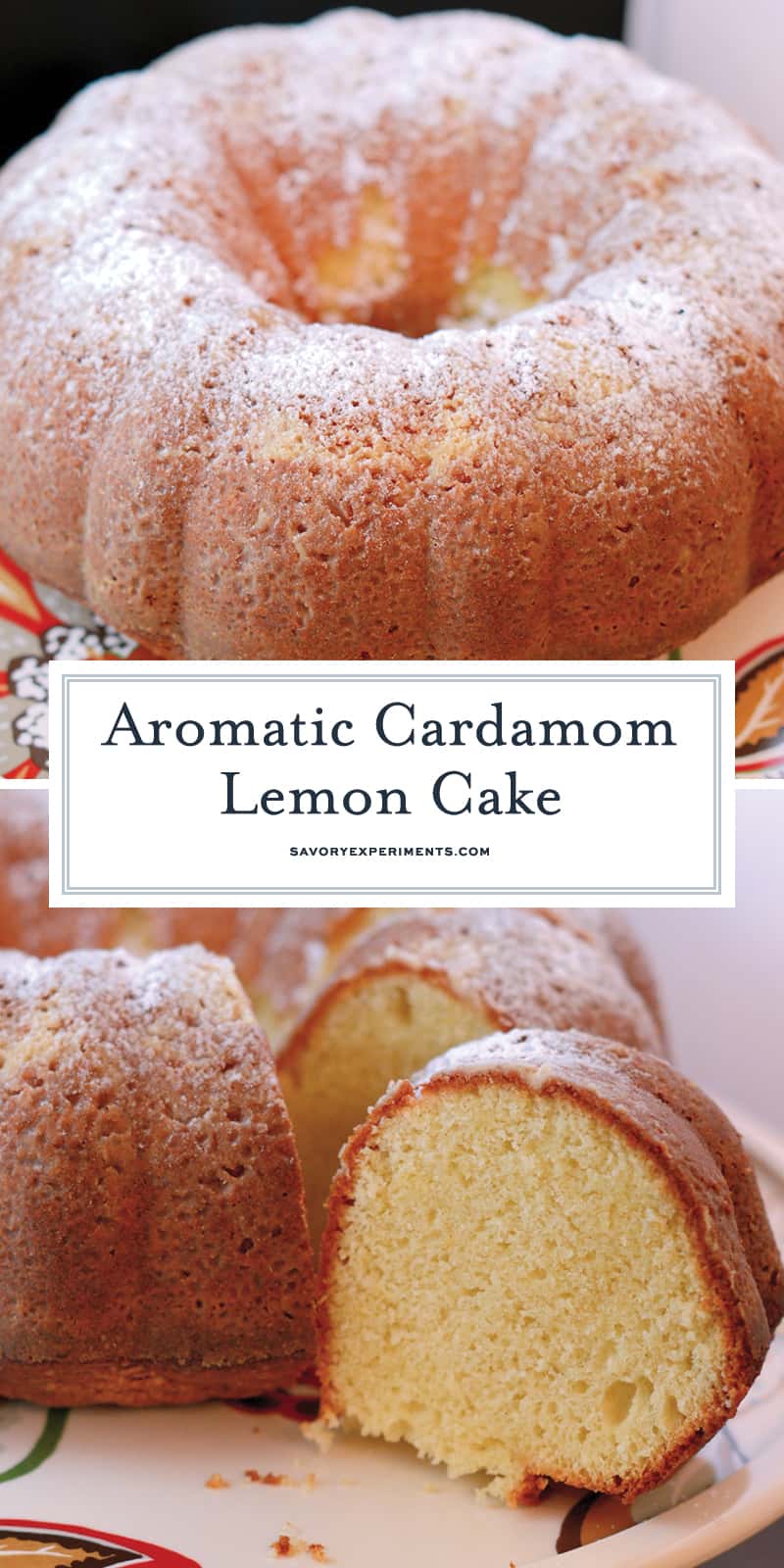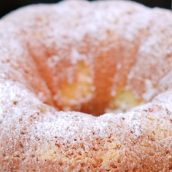 Cardamom Lemon Cake Recipe
Cardamom Lemon Cake is a light cake and gently flavored. It pairs perfectly with tea, coffee or the grand finale to any meal. The perfect lemon bundt cake!
Instructions
Preheat oven to 350 degrees. Lightly coat 9 1/2 inch bundt or tube pan with cooking spray or melted butter. Flour with 1/4 cup flour. Tap out excess.

Beating egg whites into fluffy, shimmering clouds is more than baking, it involves science. There must be no water in the bowl or on the whisk. A copper bowl is preferred due to how copper assist the molecules in lining up, but since my arm gets tired from whisking, I prefer to use my kitchen aid stand mixer with the whisk attachment. Whisk eggs whites and cream of tarter until peaks form and hold. Set aside.

In a medium mixing bowl, stir together flour, baking powder, cardamom and salt.

In a large mixing bowl cream butter and sugar until fully incorporated and smooth. Add egg yolks two at a time, beating well between each addition. Add lemon zest, juice and vanilla. Blend again.

Alternate adding a few tablespoons of flour mixture with milk, until all has been mixed.

Gently fold eggs whites into butter mixture. At first, mixture will be sloppy, but continue to fold and it will tighten up. When batter is one, cohesive mixture, pour into prepared bundt pan.

Bake for 50-60 minutes, or until Cardamom Lemon Cake passes the toothpick test.

Remove and allow to cool. Flip onto cooling rack. Dust with powdered sugar.

Cake can be served warm or room temperature. Enjoy your Cardamom Lemon Cake!

If you've tried this recipe, come back and let us know how it was!
Nutrition
Calories:
360
kcal
,
Carbohydrates:
46
g
,
Protein:
4
g
,
Fat:
17
g
,
Saturated Fat:
10
g
,
Cholesterol:
123
mg
,
Sodium:
267
mg
,
Potassium:
149
mg
,
Sugar:
33
g
,
Vitamin A:
605
IU
,
Vitamin C:
0.5
mg
,
Calcium:
57
mg
,
Iron:
1.2
mg