Making homemade is so easy- just 15 minutes and 3 ingredients to perfectly creamy deliciousness! Vanilla creamer instructions PLUS 10 of our most popular variations.
Like most anyone, I like to treat myself to Starbucks once in awhile. While being a mom of two little ones and having a business to run, caffeine is almost a necessity.
However, Starbucks every day can be a little pricey, and I'm not always into the fancy "foo-foo" drinks. I much prefer a nice hot, strong cup of coffee with some vanilla creamer. And I can just as easily make that at home (and pay a lot less!)
If you are a coffee drinker too, you know that the store bought coffee creamer is often highly overpriced. But it just tastes so darn good!
Flavored Coffee Creamer
I swear they have every flavor under the sun now. Of course they have the traditional flavors like vanilla and hazelnut, but now they even have candy bar and ice cream flavors. It's almost like turning your morning cup of coffee into a delectable dessert!
So why does bottled coffee creamer taste so good and so different than using plain cream or half & half? One simple ingredient and probably not what you were expecting. It is sweetened condensed milk.
Yep, that thick, sweet nectar is what separates the mundane from the extraordinary. No wonder it tastes so good and no wonder it has so many more calories!
Coffee Creamer Ingredients
So after years of buying the store bought stuff, I had the great idea to make my own at home. The ingredients are simple enough, and I go through it so much that I thought why not?
The basic ingredients for making homemade coffee creamer are nothing but equal parts sweetened condensed milk and whole milk or cream plus your favorite flavors.
Sweetened Condensed Milk
Whole Milk or Cream
Flavoring
For this homemade creamer I am making a basic vanilla. It seems to be the most popular. See other variations below.
Vanilla Coffee Creamer
I used a pure vanilla extract because it is cheaper and I always have it in my cupboard, but you can use an actual vanilla bean, if you choose.
PRO TIP: Vanilla bean insides are sometimes known as caviar and the outside as a pod. Pods are sometimes used in several recipes for creamer, ice cream and other recipes to get the most vanilla flavors out of them since they can sometimes tip the register at nearly $20 per pod.
To make this vanilla coffee creamer with an actual vanilla bean, whisk together the sweetened condensed milk and milk or creamer in a small saucepan and put on low.
Split the vanilla bean in half and allow to heat on low, without bringing to a simmer or a boil, for 15 minutes. Remove the bean pod and allow to cool before refrigerating or using.
Creamer Variations
If you like trying new flavors, creamer is easily adaptable. Here are a few other flavored coffee creamer recipes to try with the basic 1:1 ratio (courtesy of AllRecipes).
Chocolate: 2 tablespoons chocolate syrup + 1 teaspoon cocoa powder

Cinnamon: 2 teaspoons vanilla extract + 2 teaspoons ground cinnamon

Almond Joy: 1 teaspoon almond extract + 2 tablespoons chocolate syrup + 1 teaspoon coconut extract

Peppermint Mocha: 1 tablespoon chocolate syrup + 1 teaspoon cocoa powder + 1 teaspoon peppermint extract

Nutella: 2 tablespoons chocolate syrup + 2 teaspoons hazelnut extract

Chocolate Raspberry: 2 tablespoons raspberry syrup + 2 teaspoons cocoa powder

Pumpkin Spice: 2 tablespoons maple syrup + 1 teaspoon vanilla extract + 1 teaspoon pumpkin pie spice + ½ teaspoon cinnamon

Hazelnut: 2 teaspoons hazelnut extract

Gingerbread: 1 tablespoon maple syrup + 1 teaspoon vanilla extract + ½ teaspoon ground cinnamon + 1/8 teaspoon allspice

Vanilla Chai: 2 tablespoons honey + 2 teaspoons vanilla extract + 1 teaspoon ground cinnamon + ½ teaspoon ground cardamom
Note if you are adding ground ingredients, or anything other than extracts, you will want to use the technique of bringing the mixture to a low simmer (as stated above for adding a vanilla bean pod) to prevent having a gritty texture and allowing the flavors to fully marry.
Healthy Coffee Creamer
Store bought creamers contain a laundry list of ingredients you can't even pronounce, so at the very least this one might have more sugar, but it doesn't have all the other preservatives and unnatural ingredients.
Can I use other fat contents of milk? Sure you can, but the consistency might be slightly different. Feel free to use skim (or fat free) milk, 1% milk, 2% milk or even almond milk.
Can I make dairy free coffee creamer? You can dairy free coffee creamer using almond milk or coconut milk, but it isn't even the same recipe as this. Get the recipe HERE.
Can I make sugar free coffee creamer? With this recipe from Sustainable Cooks, it's actually really easy! She uses dates rather than sugar to make her sugar free coffee creamer.
Is homemade coffee creamer better for you? I would never classify coffee creamer as "good for you." However, by making it at home, you control the amount of sugar and processed ingredients that go into it. So I suppose technically it is better for you, but by no means healthy.
Is this the same as Starbucks Sweet Cream Vanilla Cold Brew? No, this is slightly different. It doesn't use a vanilla simple syrup.
Storage
How long does homemade creamer last? I suggest using it in a week if stored properly, but others state up to 2 weeks.
How to store homemade coffee creamer? Simply put your creamer in an air tight container and store it in the refrigerator. You can keep it for about 1-2 weeks.

Here are some coffee cake and muffin recipes to enjoy it with: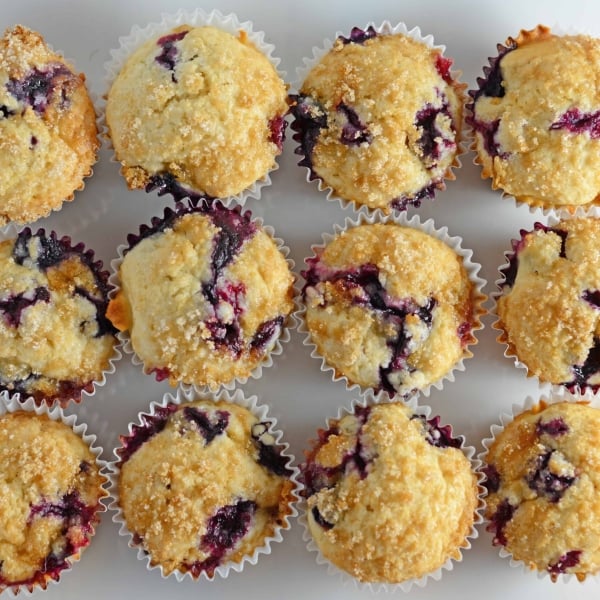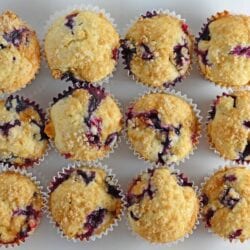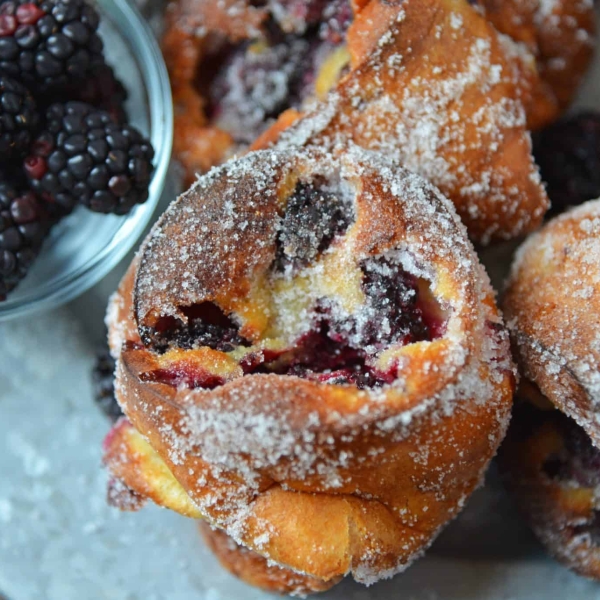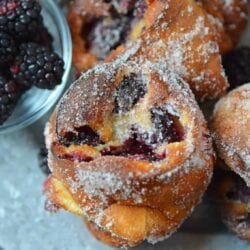 Blackberry Popovers
These Blackberry Popovers are a true melt-in-your-mouth breakfast treat, guaranteed to impress guests. Easier to make than you think, too!
See The Recipe!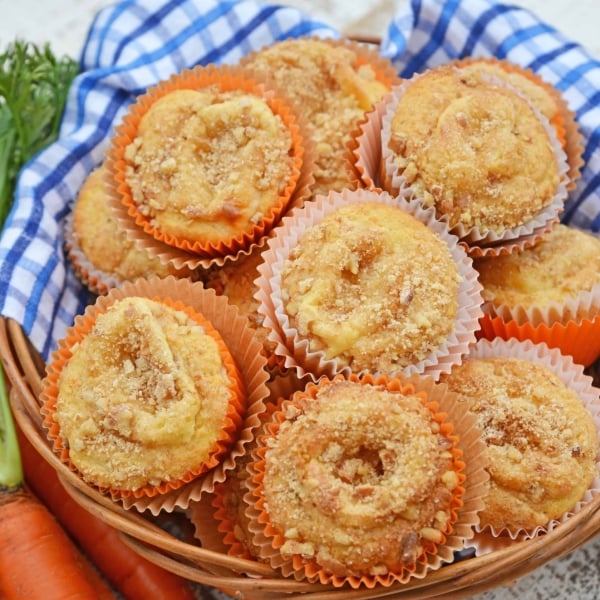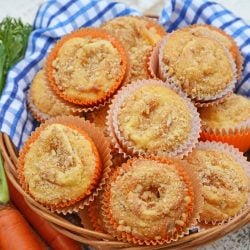 Carrot Cake Muffins
Carrot Cake Muffins are muffins loaded with carrots and stuffed with cream cheese frosting. Perfect for breakfast, brunch or a snack. Also freezer-friendly!
See The Recipe!
Tools for making Homemade Vanilla Coffee Creamer:
Mixing Bowls– make sure to check out my article on Using the Right Mixing Bowl, you'd be surprised how many people aren't!
Whisks– I buy whisks in multiple sizes. You never know which one you will need.
Homemade Coffee Creamer
If you've ever wondered how to make coffee creamer, this easy Vanilla Homemade Coffee Creamer couldn't be easier! With only 3 ingredients, it's the best vanilla coffee creamer ever.
Instructions
Nutrition
Calories:
907
kcal
,
Carbohydrates:
87
g
,
Protein:
15
g
,
Fat:
57
g
,
Saturated Fat:
36
g
,
Cholesterol:
215
mg
,
Sodium:
240
mg
,
Potassium:
657
mg
,
Sugar:
84
g
,
Vitamin A:
2160
IU
,
Vitamin C:
4.7
mg
,
Calcium:
512
mg
,
Iron:
0.3
mg