I can't tell you how many times I've Googled "how many marshmallows in a cup" or " how many mini marshmallows in a regular" or better yet, "is marshmallow crème and marshmallow fluff the same thing?" or "how many ounces in a cup"?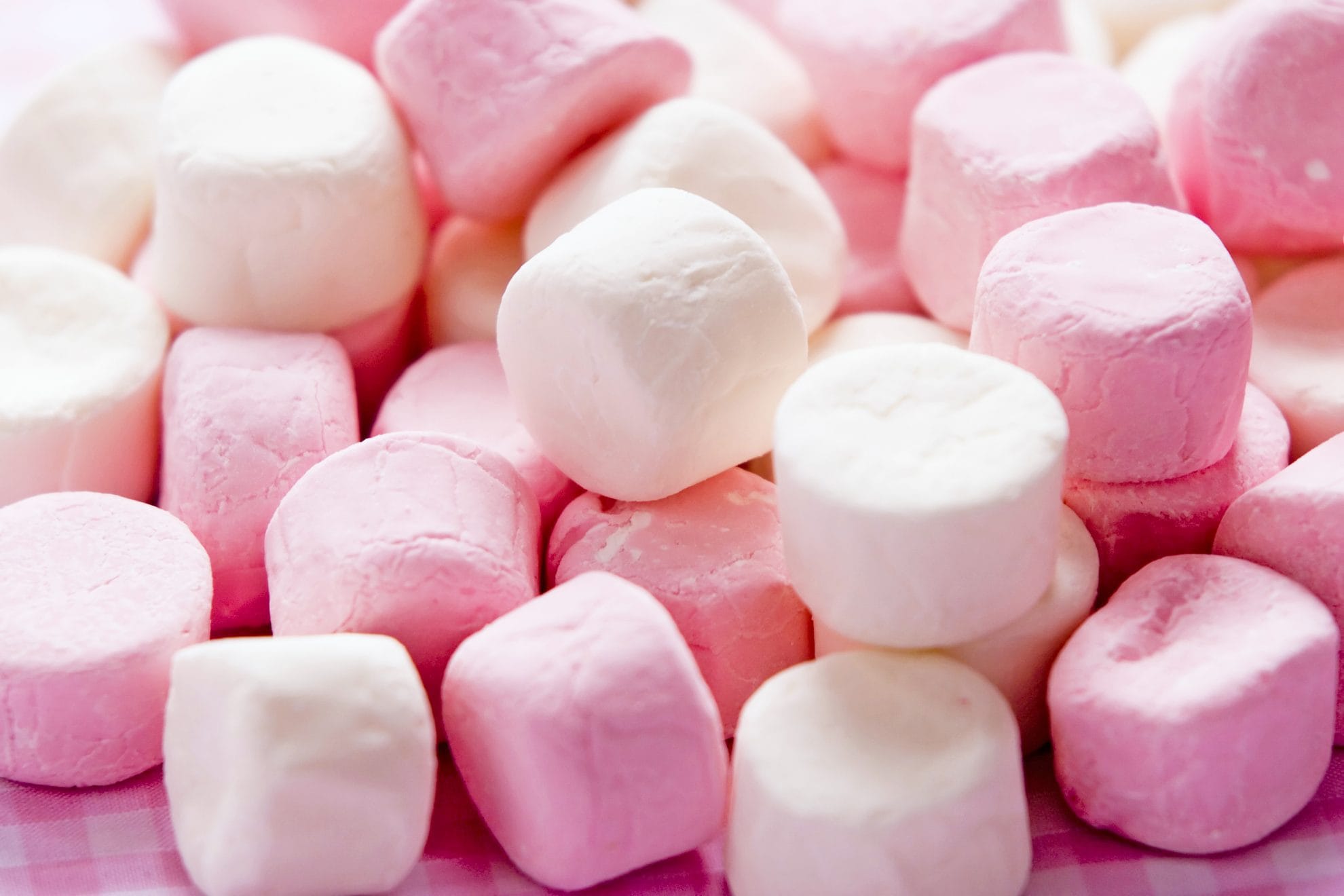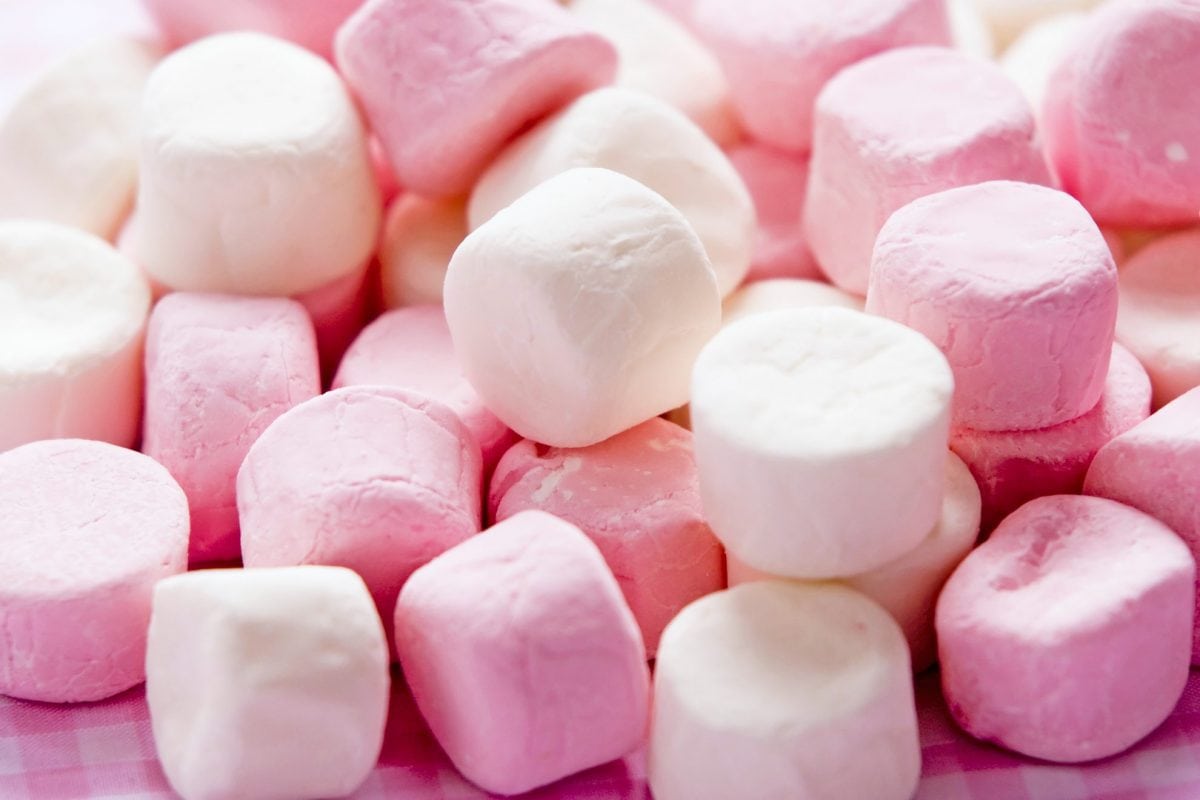 It's the type of stuff I know in the moment and then it just floats out of my head. So, I created this very quick cheat sheet as my own resource and I hope others find it helpful too.
If you need a quick peek, they are broken down into sections, but if you want a printable image, it is all the way at the bottom. Just keep scrolling.
Before we get started, let's make sure we are on the same page. There are three generic sizes of marshmallows: mini, regular and jumbo.
One thing to keep in mind is that nearly any recipes that calls for marshmallows is forgiving in volume and size. Very few cannot be converted or will be ruined if you use too little or too much. Is there even such a thing as too much marshmallow?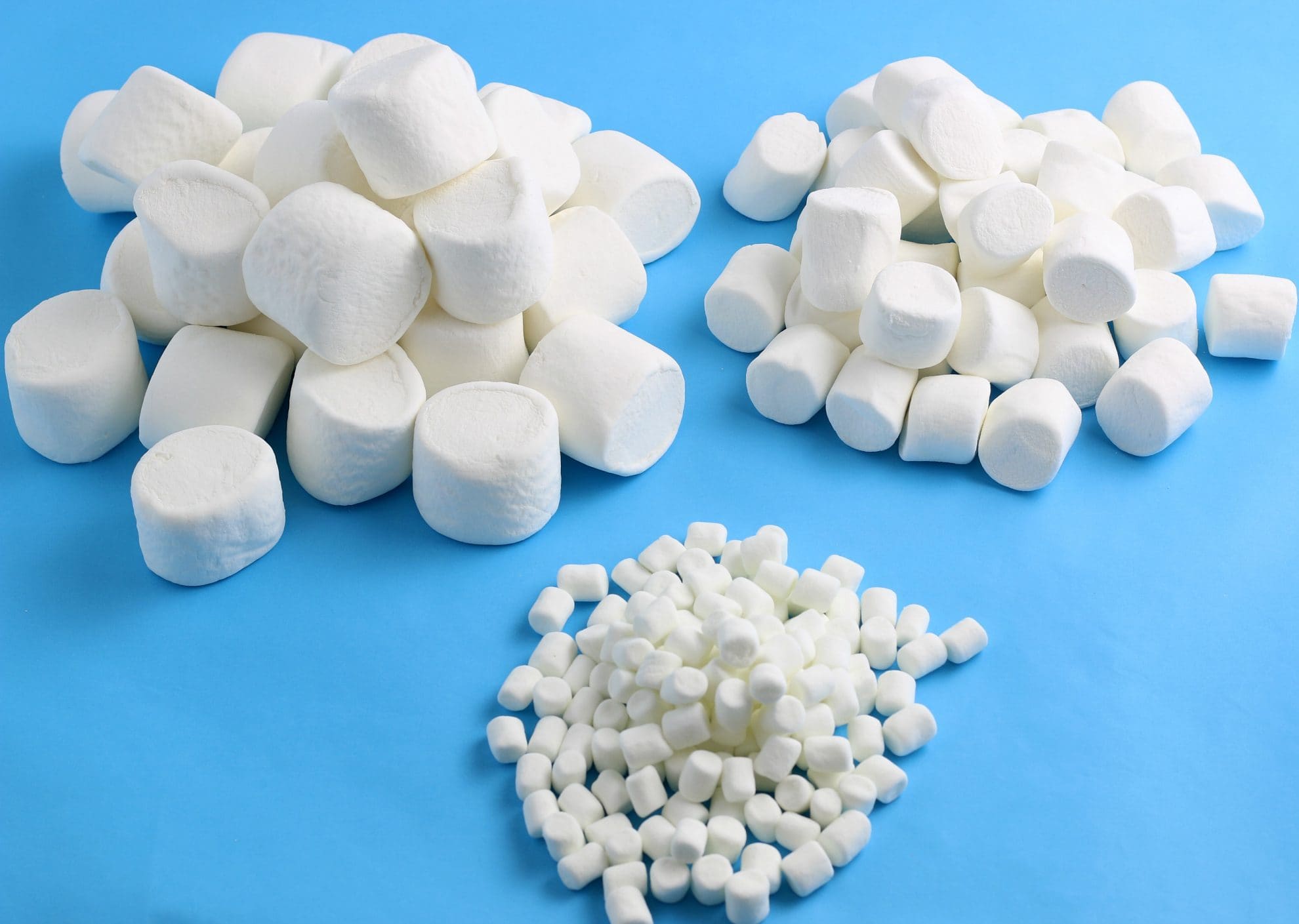 Mini Marshmallows
Mini marshmallows are excellent to keep around the kitchen. They melt easier and faster because of their smaller size and can also easily be converted to recipes that require regular or jumbo.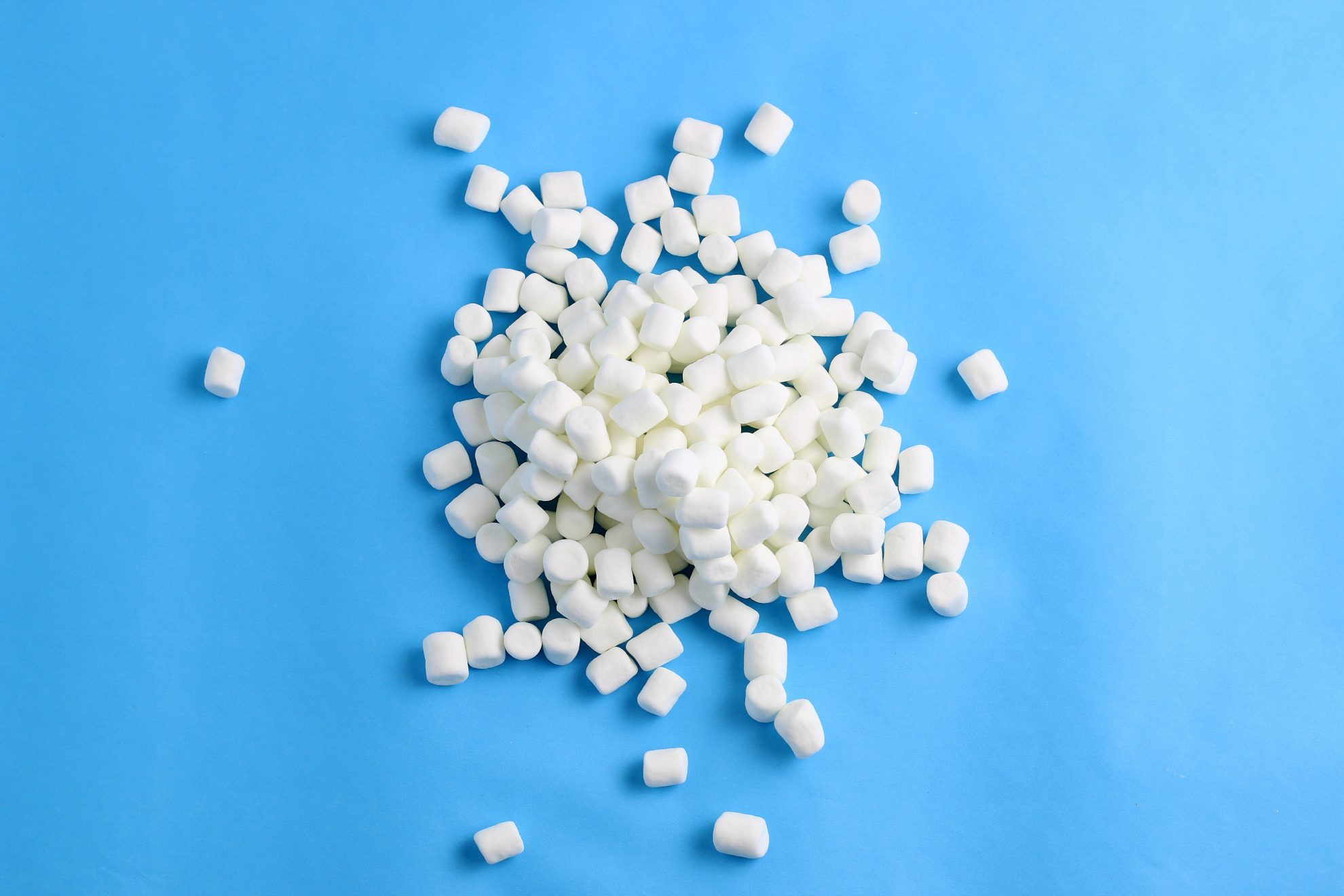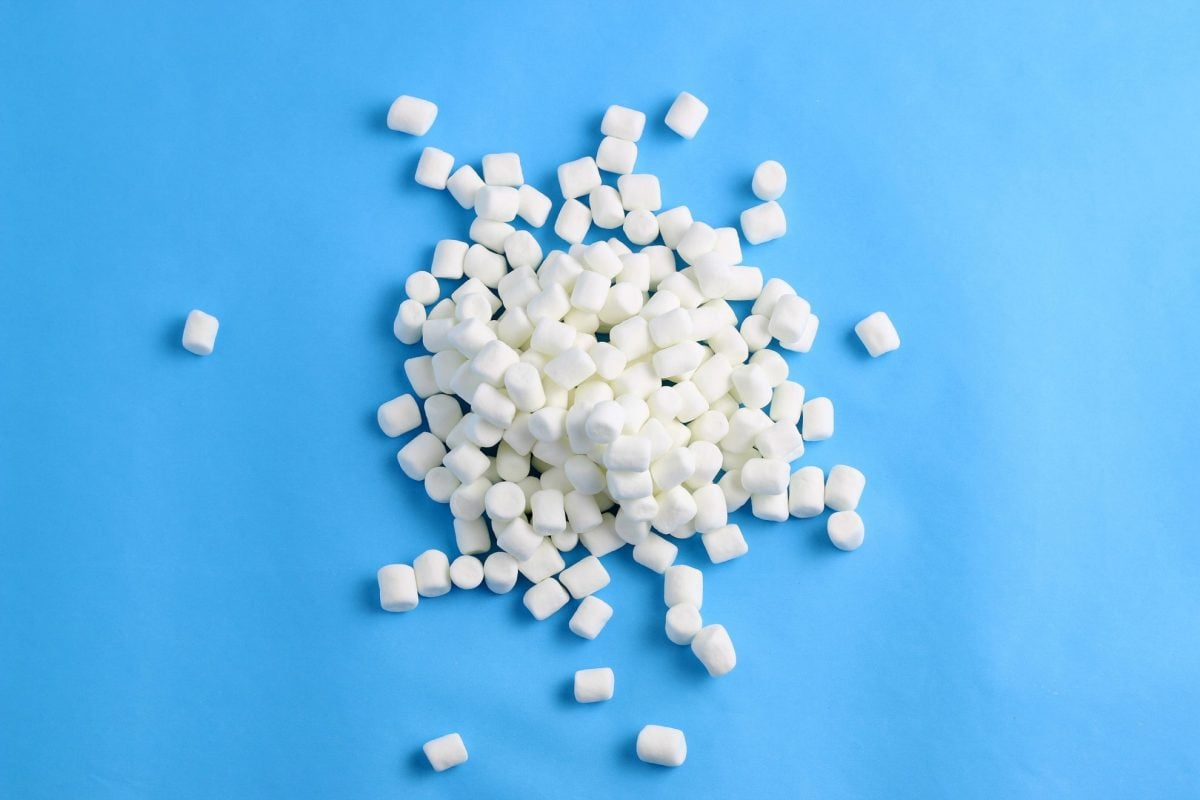 Also use them for topping hot chocolate, sweet potatoes, decorating cookies and cupcakes and more. Who doesn't want puffy little clouds?
10 ounce bag = 5 1/2 cups = 40 regular size
16 ounce bag = 8 ½ cups = 63 regular size
2 cups minis = 1 cup crème/fluff
50 minis = 1 cup
14 minis = 1 regular
56 minis = 1 jumbo
Regular Marshmallows
Regular size is the original size of marshmallow and probably what comes to mind is making s'mores. They are great for things that would require larger bites and toasting.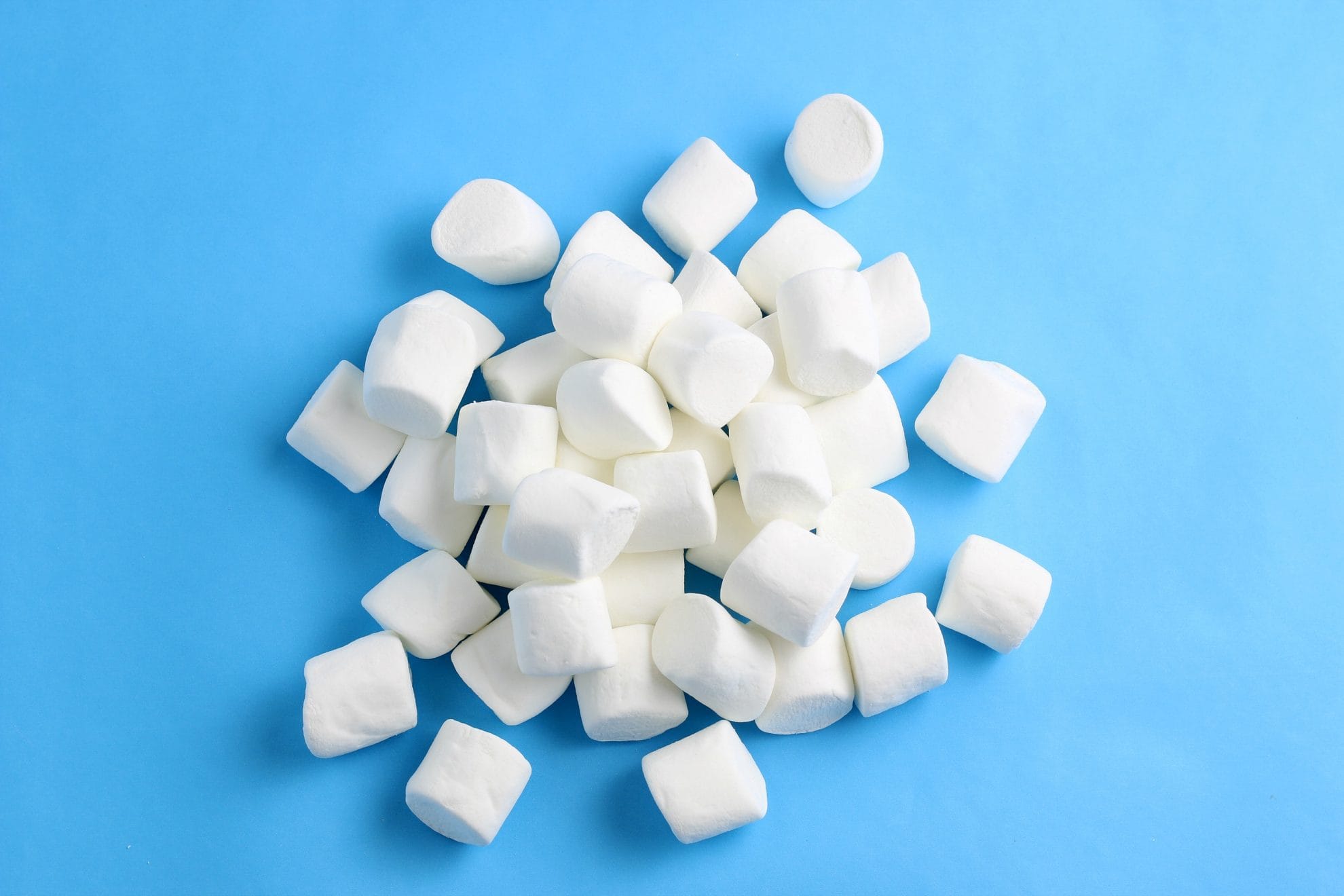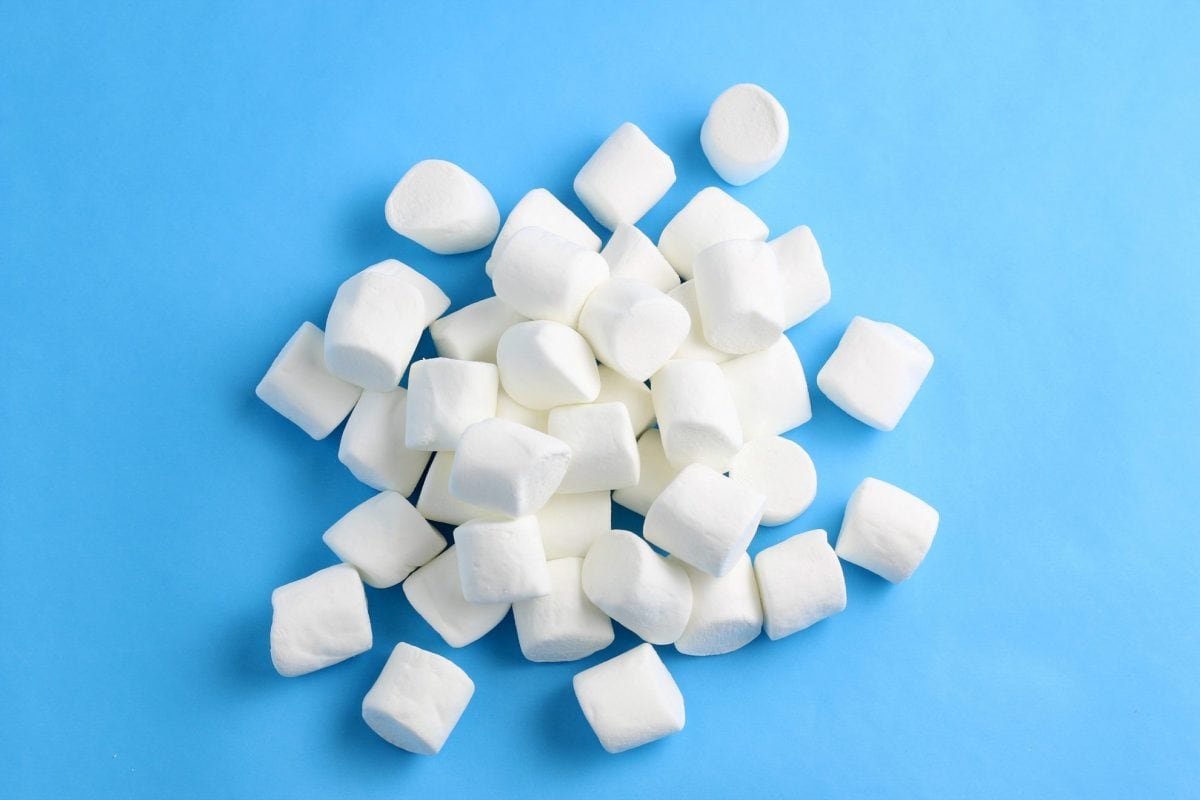 The regular size can also be cut into discs for decorating and into smaller squares for easier melting and distribution.
16 ounce bag = 8 cups = 64 marshmallows
8 regular = 1 cup
4 regular = ½ cup
1 regular = 14 minis
1 cup regular = ½ cup crème/fluff
Jumbo Marshmallows
Jumbos can be tricky to find and aren't available everywhere. They are awesome for giant s'mores and more of a novelty item. Like regulars, they can be trimmed down should you need smaller portions.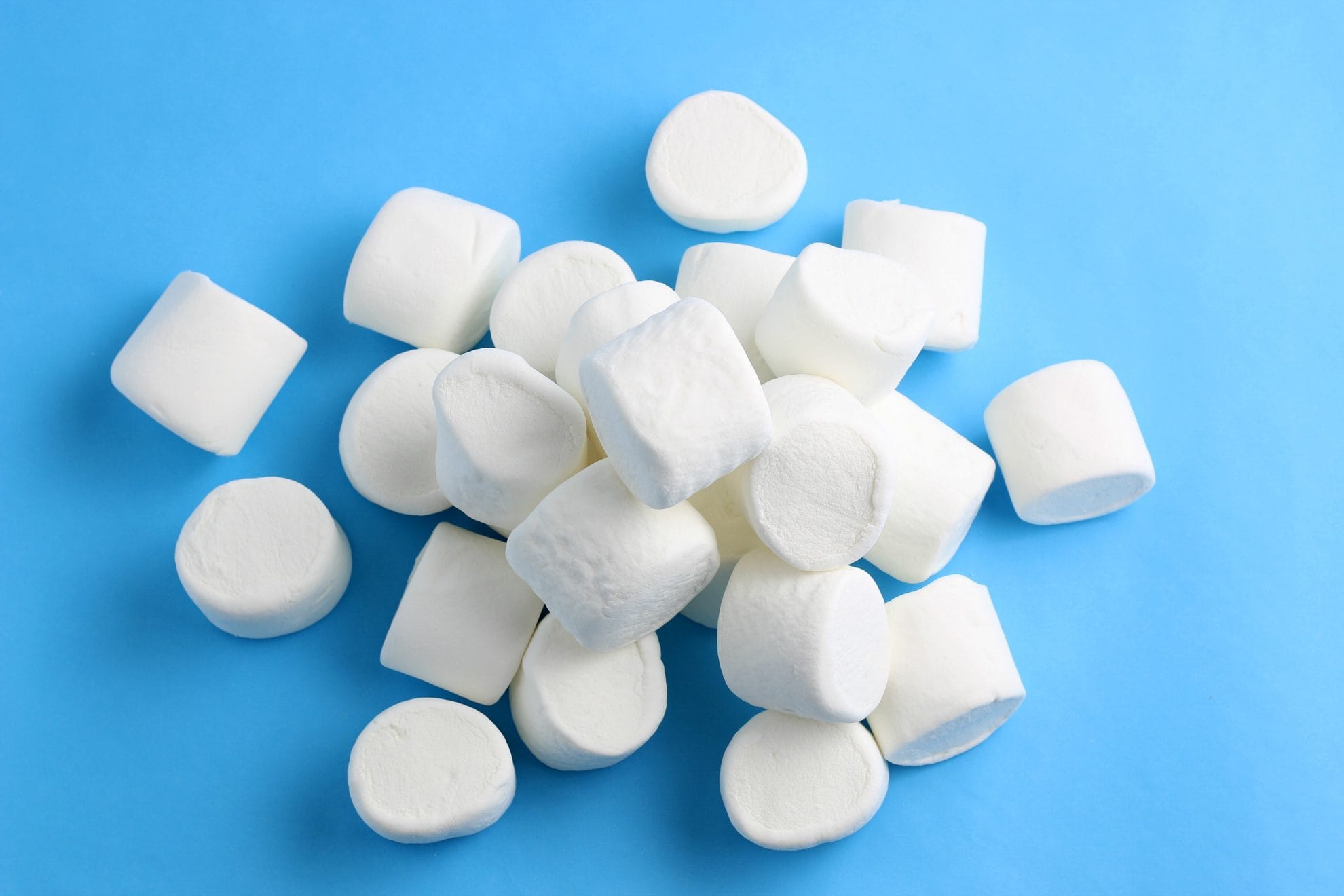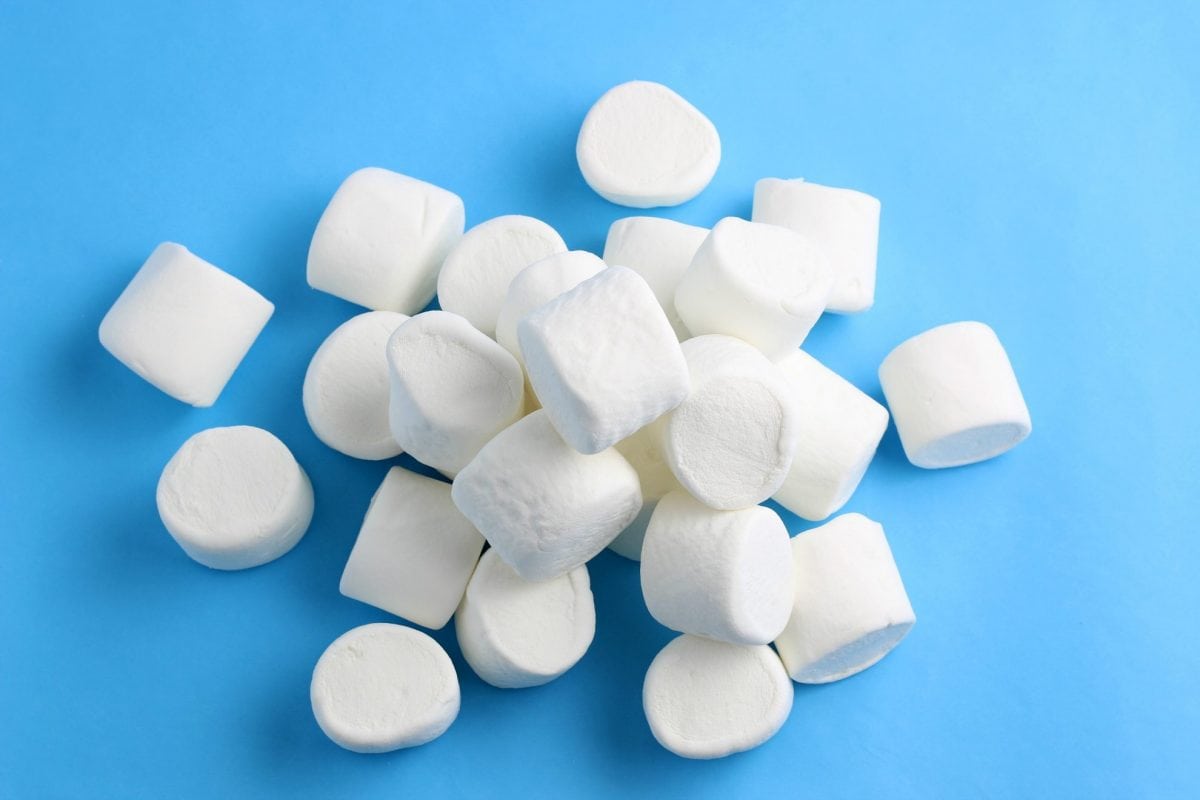 24 ounce bag = 4 cups = 26 marshmallows
1 jumbo = 4 reg = 56 minis
1 jumbo = ¼ cup crème/fluff
Marshmallow Crème/Fluff
Crème and fluff are the same darn thing! And guess what, they are more like meringue than they are solid marshmallows. To make these at home would require egg whites, corn syrup, cream of tartar, sugar and vanilla. But you can also melt down marshmallows and it will work the same way.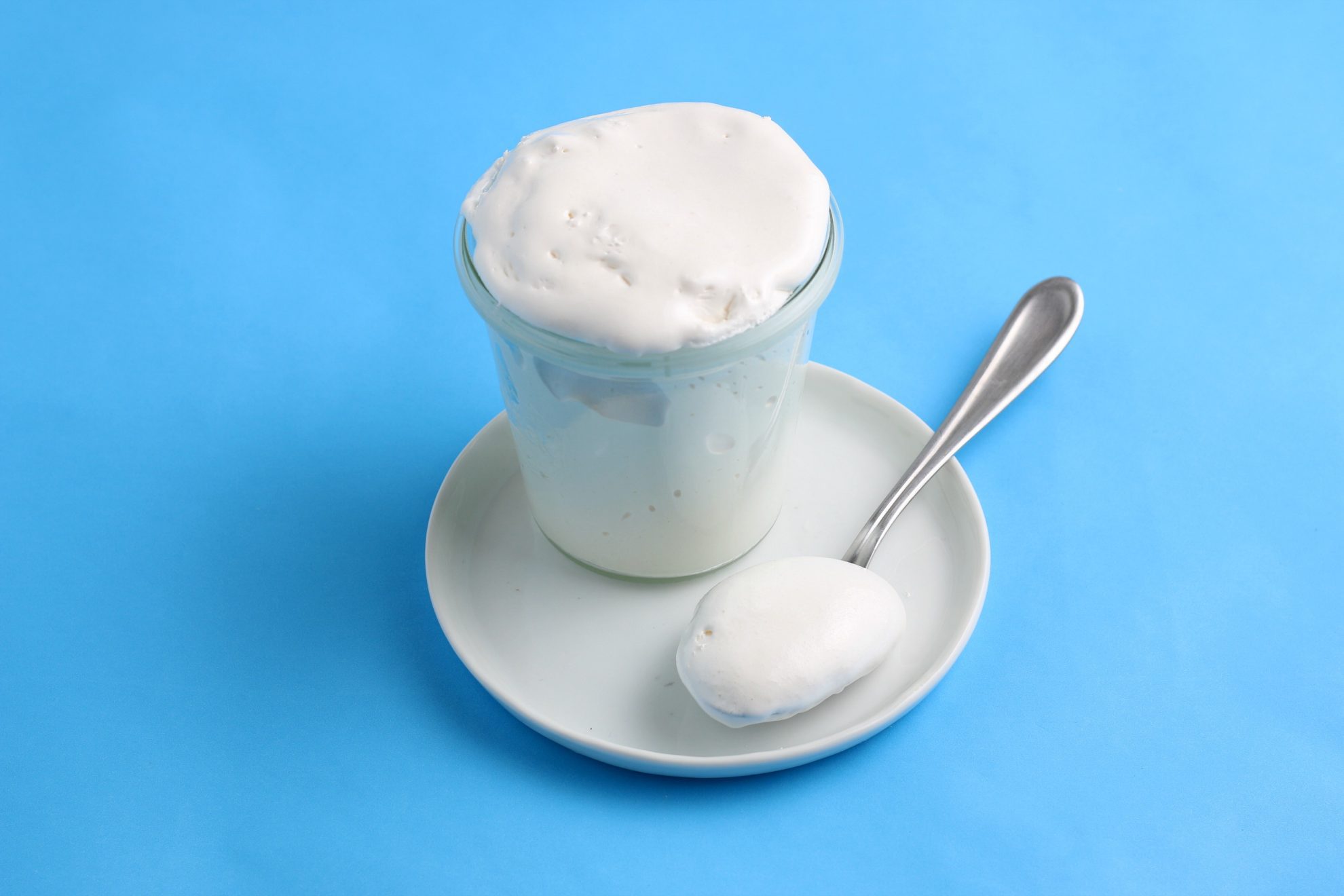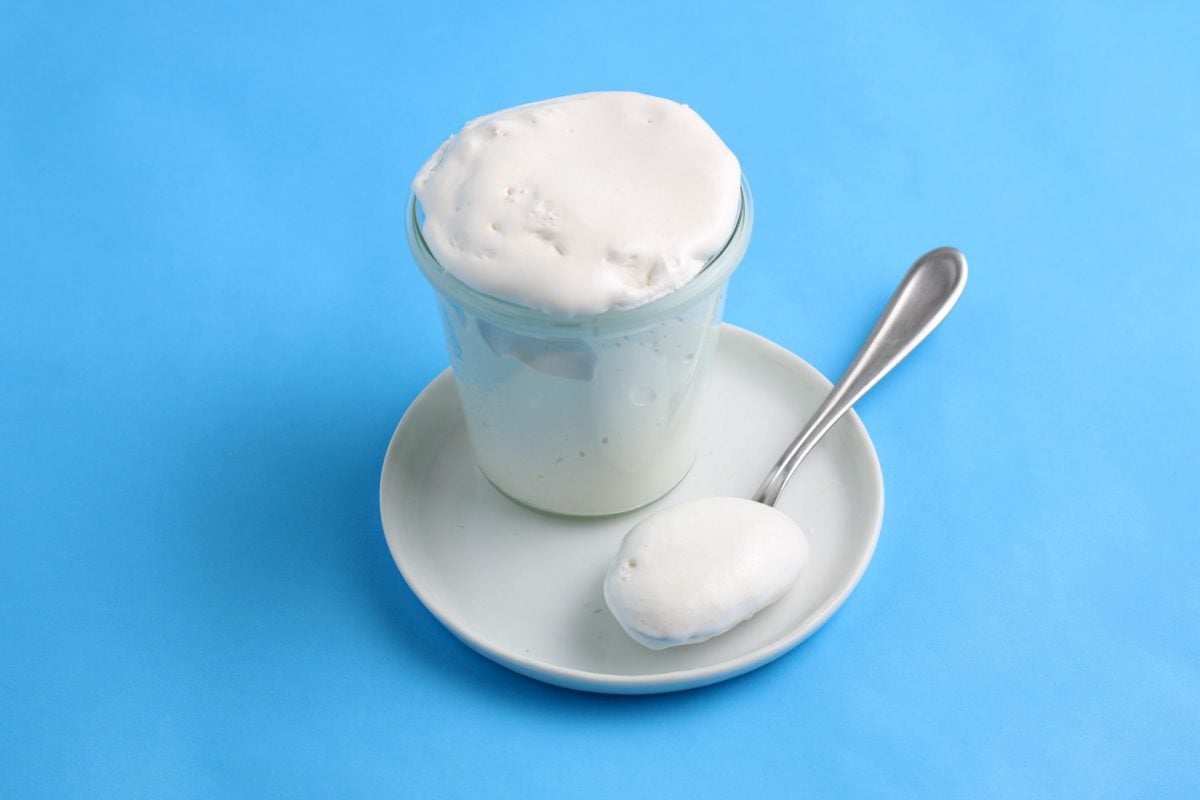 Crème and fluff are great for dessert dips, pies, frosting and layer cakes. Also use them slathered onto a peanut sandwich for extra special events.
They can even be used in place of marshmallows for Rice Krispie treats and such, you'll get a little more chewy/soft result. Loose rule is to double the amount of real marshmallows for the amount of fluff you need for regulars. You might need to slightly alter recipes to make it work.
7 ounces creme/fluff = heaping 1 ½ cups
18 ounces = 3 ½ cups
½ cup crème = 1 cup minis
½ cup crème = 1 cup reg
½ cup crème = 2 jumbos
Loose rule is to double the amount of real marshmallows for the amount of fluff you need for regulars.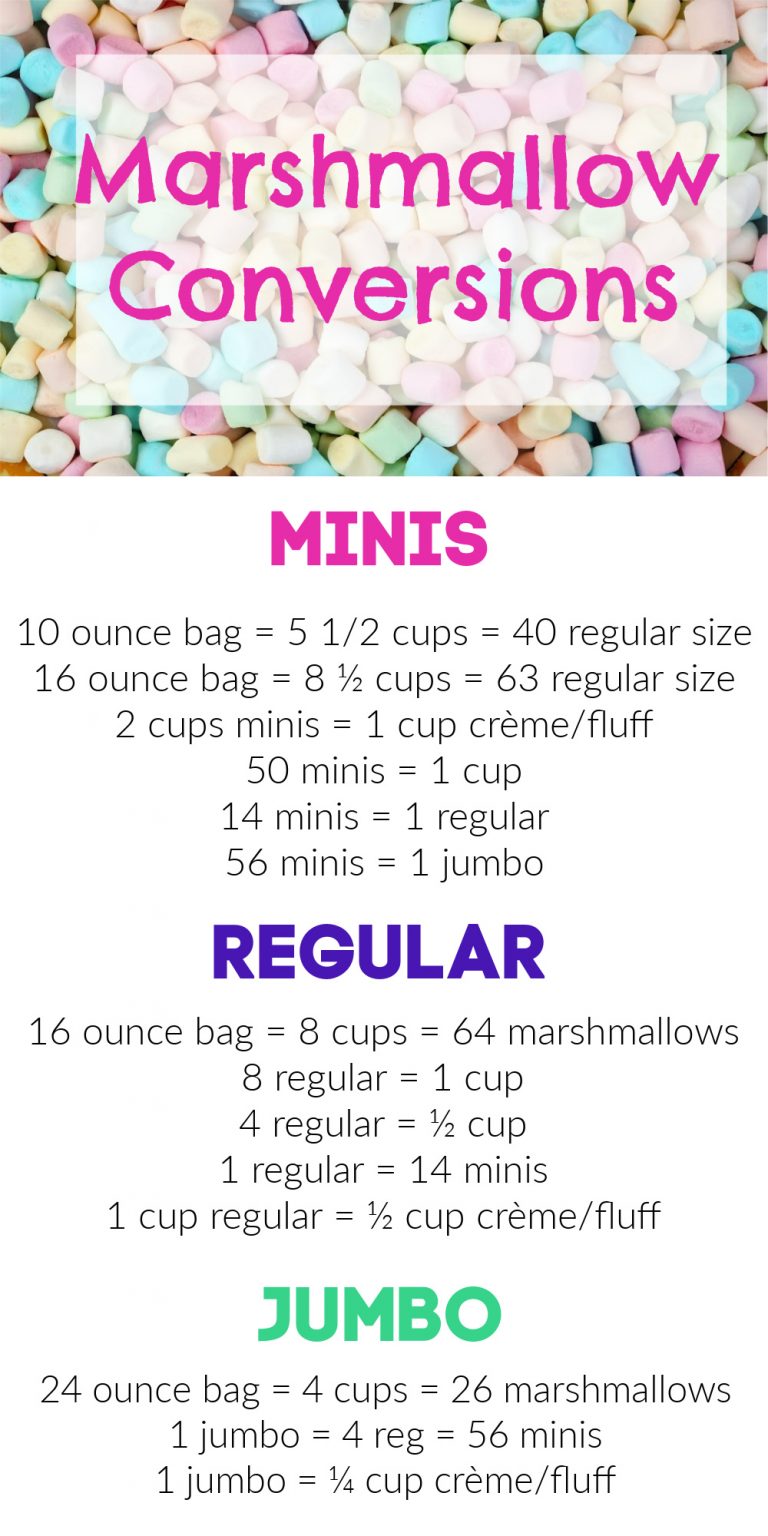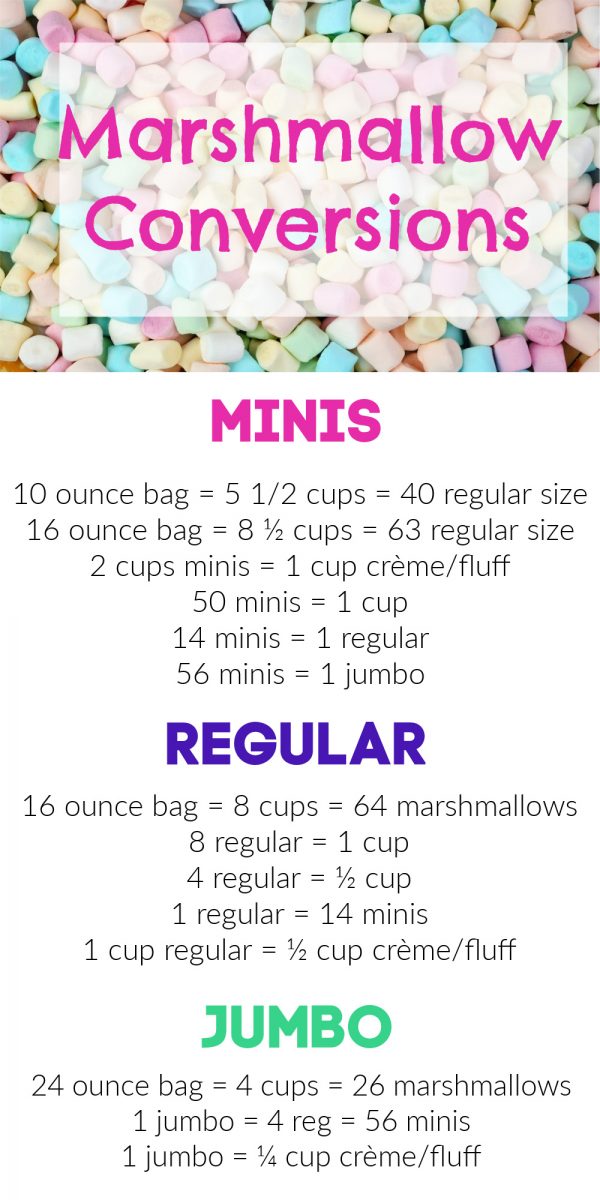 Now for some recipes that use marshmallows: