Have you ever had a southern Chess Pie? I hadn't until recently and now I am OBSESSED.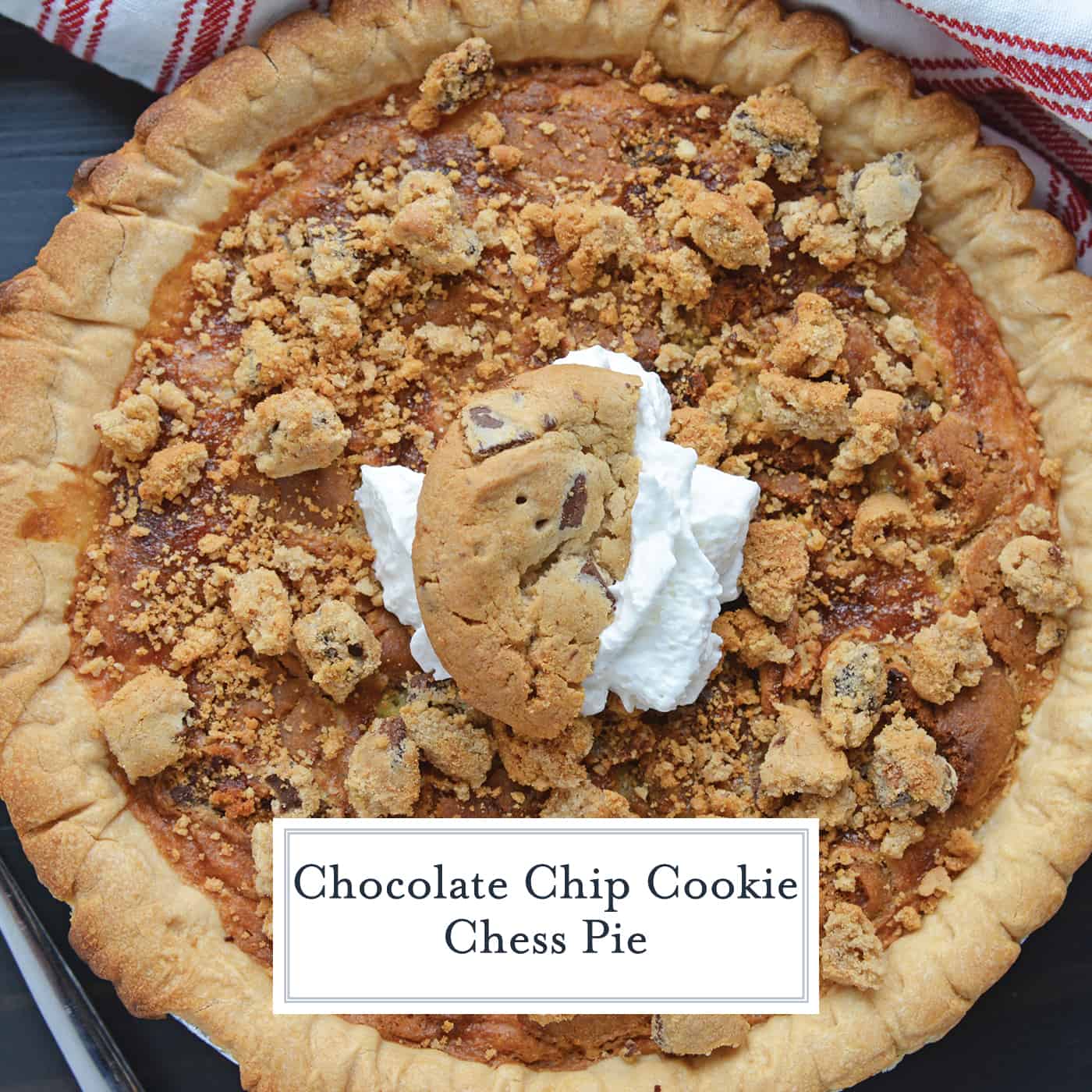 Chocolate Chip Cookie Chess Pie is a traditional southern chess pie stuffed with chewy chocolate chip cookies and served with a dollop of whipped cream.
What is Chess Pie? Chess Pie is traditionally southern pie using a sweet custard filling. The roots actually come from England and date back to early settlers.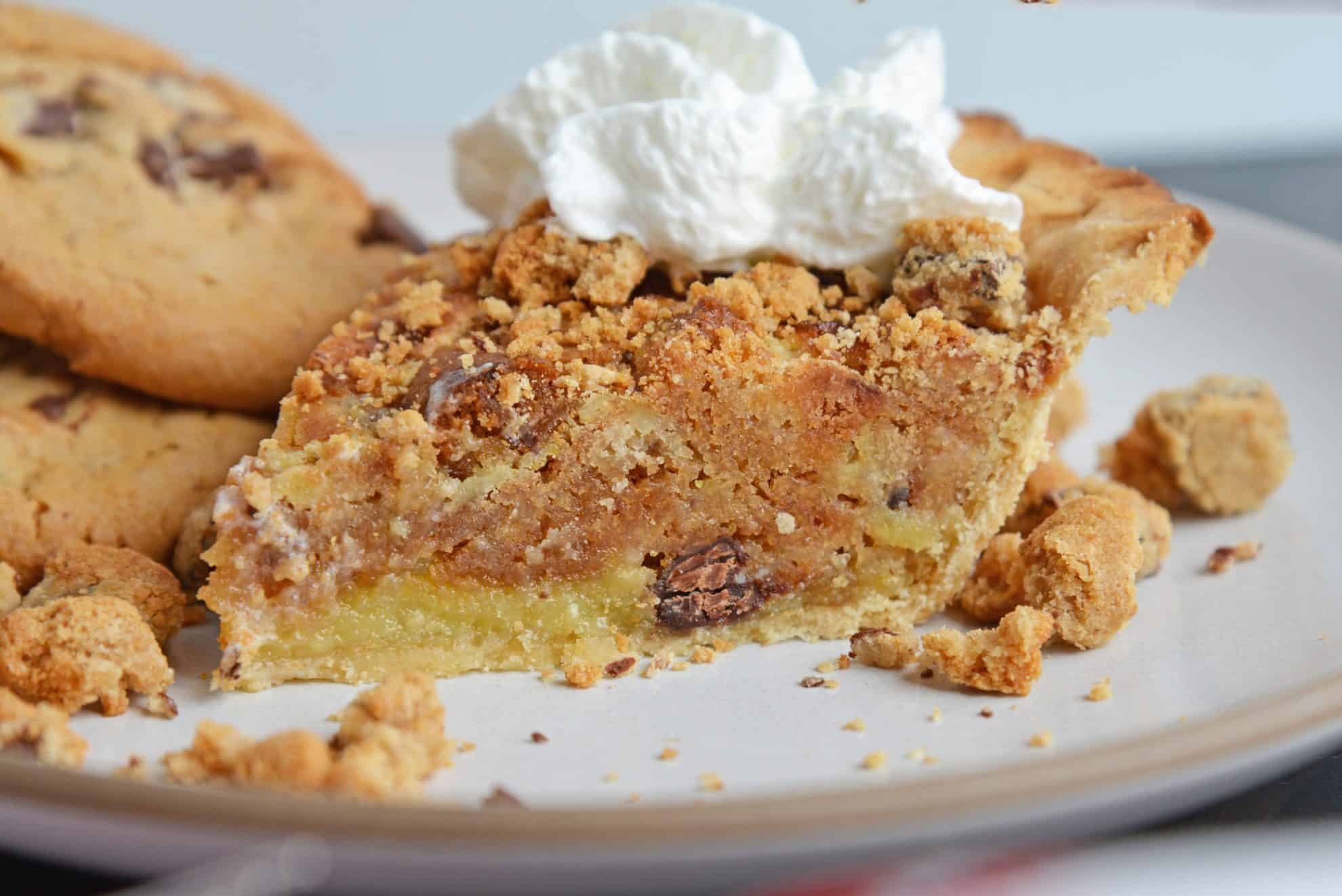 How is got its name vary from story to story, but these are the two accepted versions. First being that men were served this sweet pie while rotating from room to room while playing in chess tournaments. The second is that southern drawl changed "jus' pie" to "chess pie".
The most common chess pie recipes are traditional (like the base for this recipe), chocolate chess pie, lemon chess pie and buttermilk cheese pie.
What does Chess Pie Taste like? Do you like testing your cookie batter when all you've done is cream together butter and sugar? Then you'll love Chess Pie!
In all honesty, it isn't that sweet. I can handle eating straight up cookie dough, but hubby will tell me that is gross… and he loved this homemade pie! He says it is about as sweet as a key lime pie, if that gives you any indication.
Chess Pie is a slightly sweet pie that is basically baked sugar. The oddball ingredient, white vinegar, is what cuts the sweetness. I got the idea to incorporate cookies into my Chess Pie after having a slice of Dangerously Delicious' Baltimore Bomb Pie.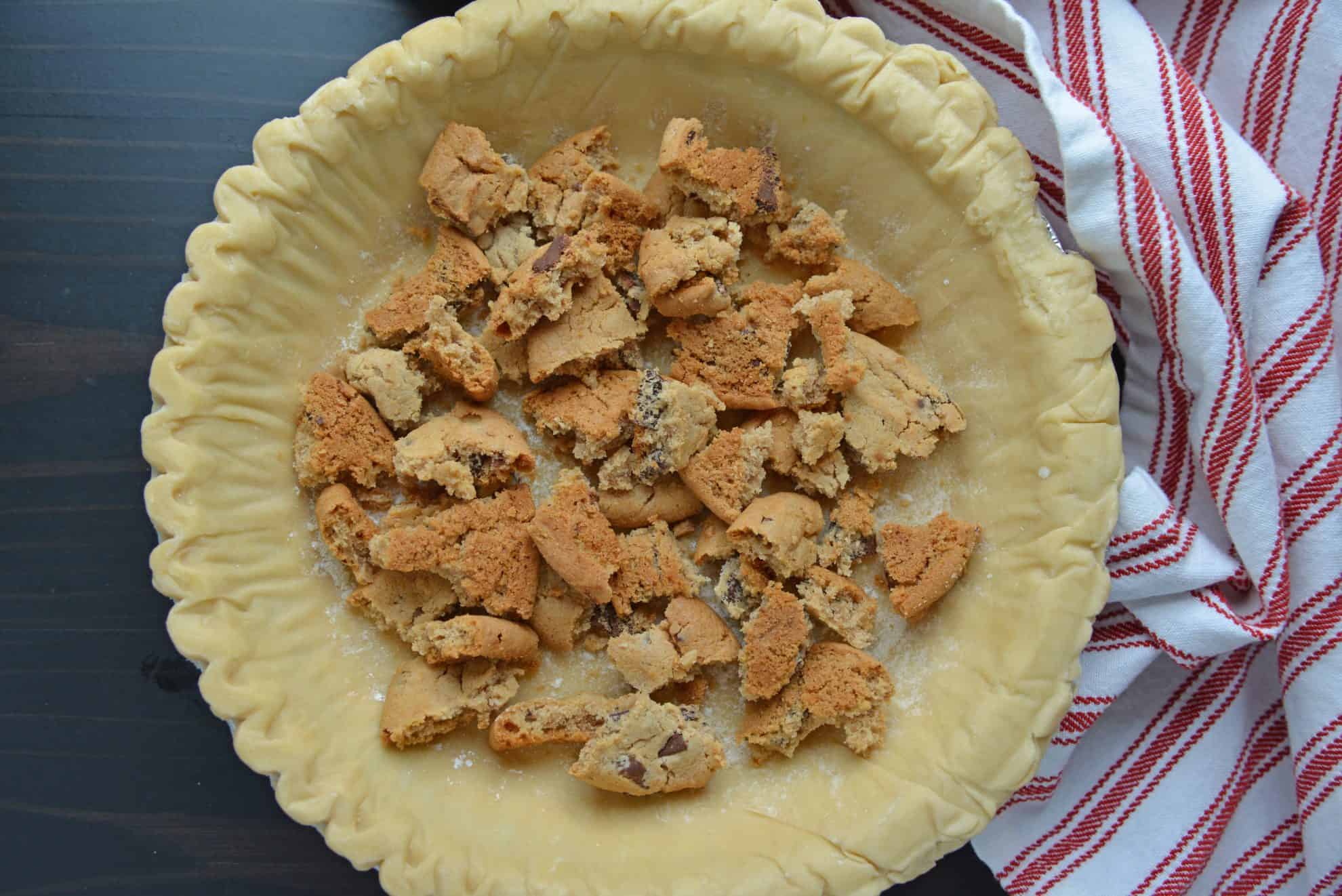 It took Berger cookies (fudge covered shortbread cookies) and baked them in a decadent chess pie. Berger Cookies aren't widely available, so I decided to use chocolate chip cookies.
Who doesn't like chocolate chip cookies? Only the same people who don't care for puppies or rainbow colored unicorns, that is who. (No offense if you don't like puppies or unicorns.) Peanut butter cookies work too.
I also do not claim that this Chess Pie is a copycat. I have no clue what their chess pie recipe consists of. First, I experimented with plain chess pie recipes and found one I liked. So if you've had the Baltimore Bomb and try this one, no they are not identical. Then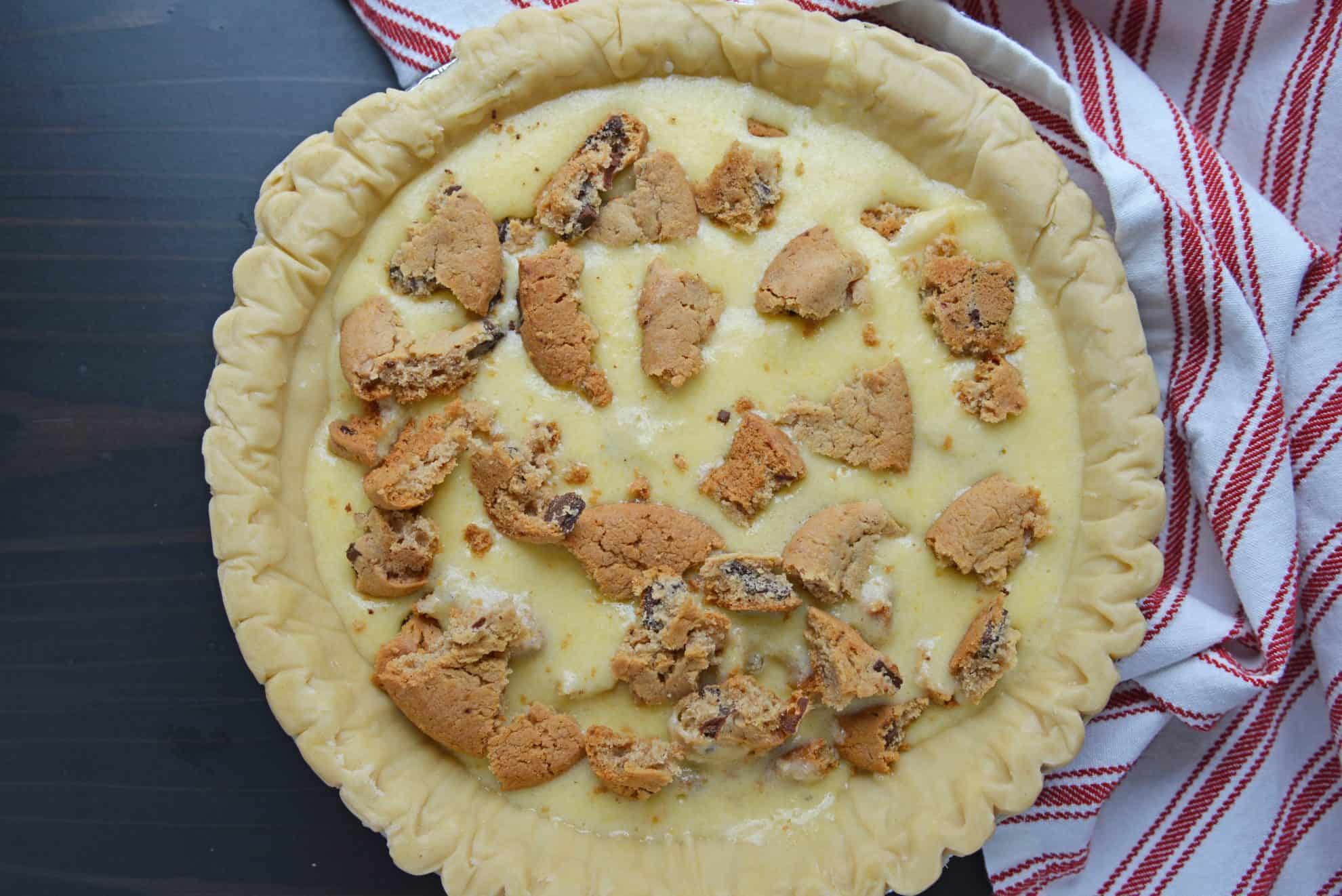 I scaled down my base recipe and added the cookies. Let's just say it is decadently delicious.
As for the cookies, make them from scratch or buy them at the store. Make sure they are large chocolate chip cookies, not the little Chips Ahoy ones though. I prefer getting chewy or soft cookies because as they bake, they harden a little. The pie itself is soft and a crispy cookie will just get crisper.

These are my favorite homemade chocolate chip cookie recipes:
I am sure there a few true Southern belles out there gasping at the fact that I used a premade pie crust. It comes down to this. One of the few things in the kitchen I HATE (hate is a strong word and I don't use it lightly) making is pie crust. I truly hate it.
I make butter from scratch, homemade mayonnaise, use fresh cream and create many sauces… all homemade. Pie shell… I just say NO! However, a contributor recently provided me with a recipe for the perfect (and she claims easy) homemade pie crust, so give it a whirl!
Many readers have told me how ridiculous this is, but I am not going to change my stance on pie crusts. I will continue to not mess around with such a simple thing that causes me so much anxiety.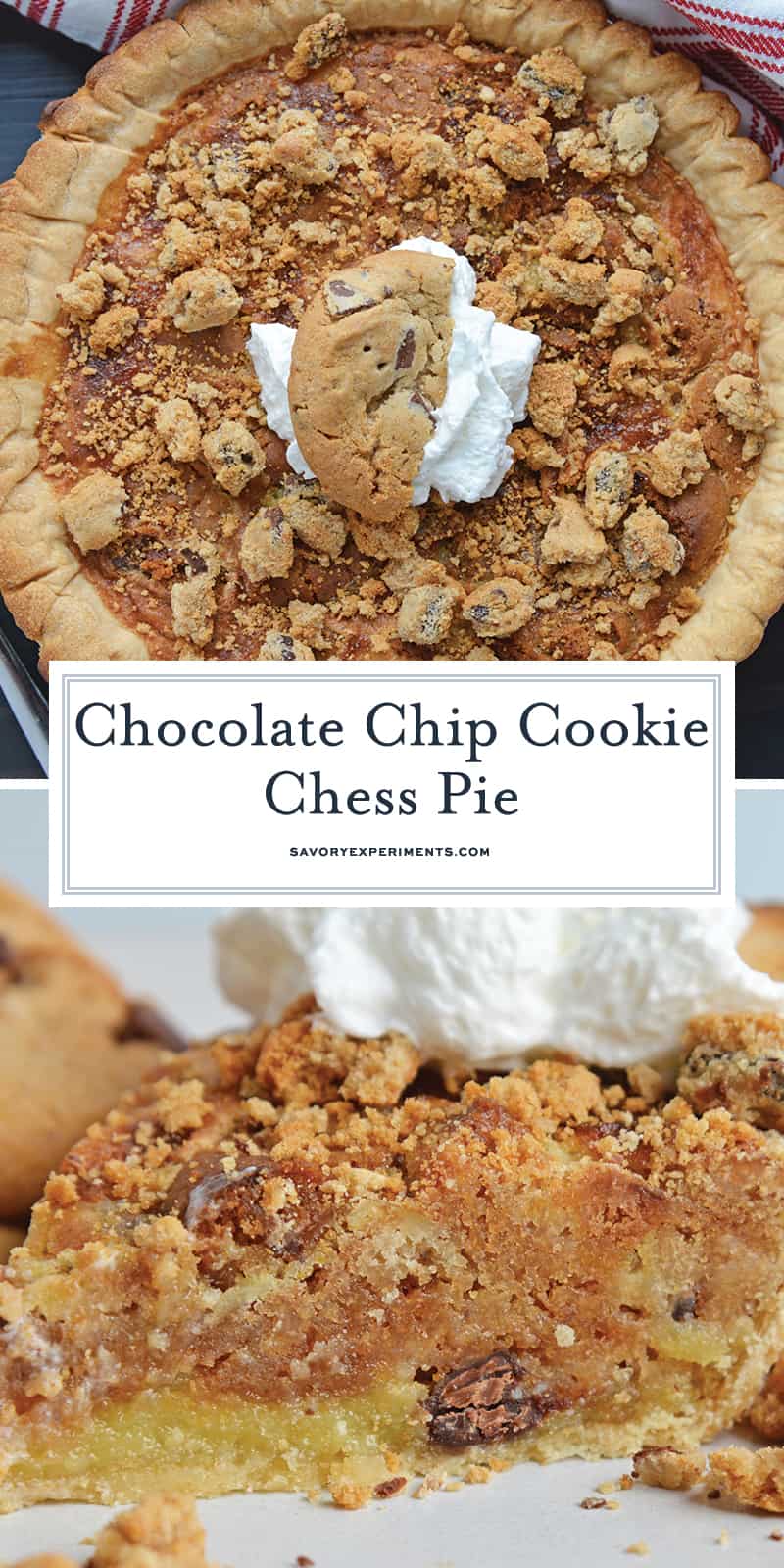 If you liked this easy homemade pie recipe, you might also like these: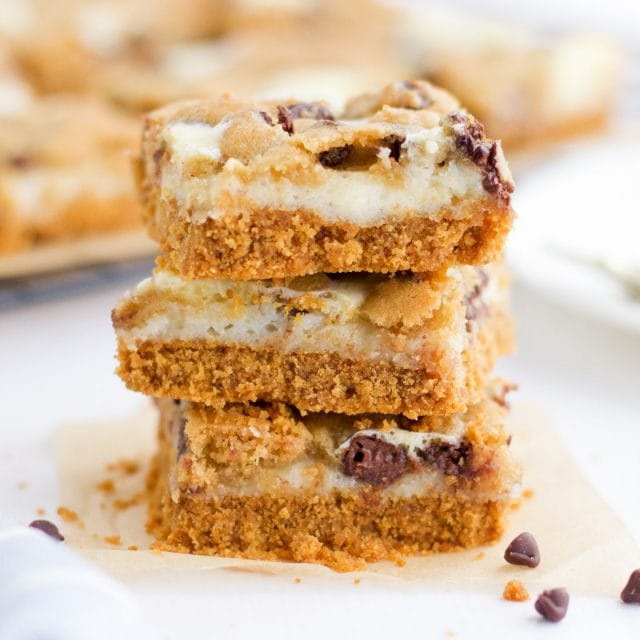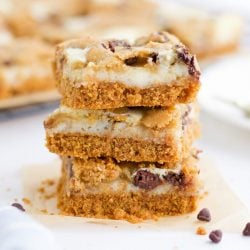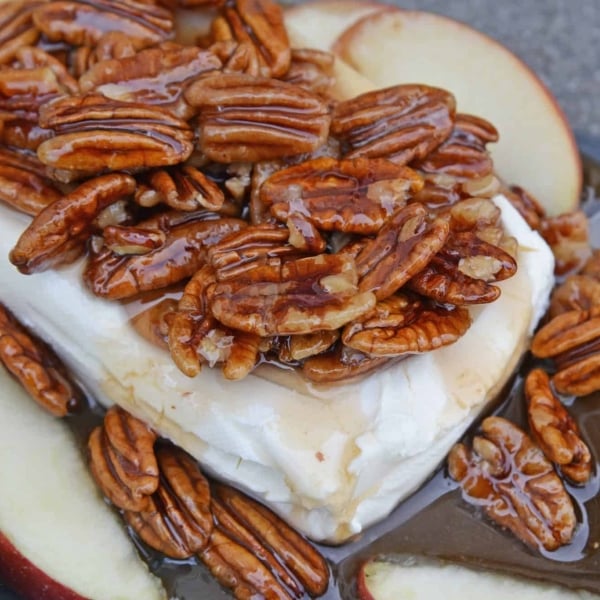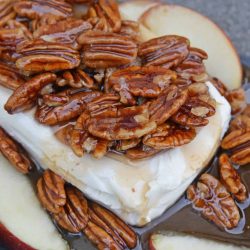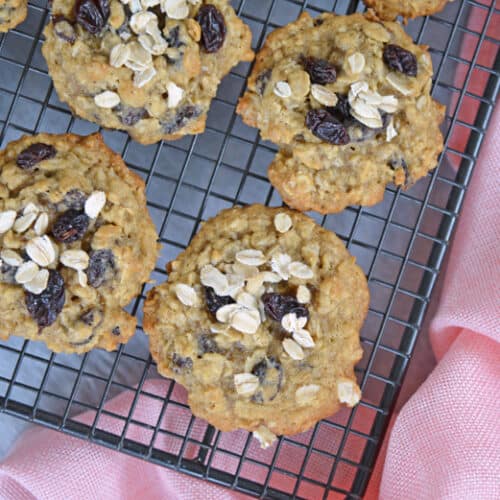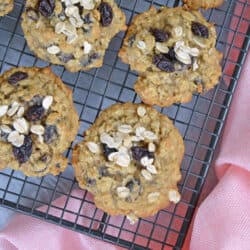 Nutella Brownies
Homemade Nutella brownies are made in one bowl. With 7 simple ingredients and in less than 1 hour you can enjoy a piece of this delicious brownie recipe!
See The Recipe!
Tools for making Homemade Chess Pie:
Stand Mixer– I lived for a long time without one. My life was changed when I finally bit the bullet and bought one. Just do it and thank yourself later.
Sifter– I will say now and I will say it again, I used to skip the step of sifting dry ingredients and that was silly on my part. Sifting can make all the difference in over mixing, even mixing and getting pesky lumps out. I prefer the crank handle to the lever handle.
Whisks– If you don't have a sifter or prefer to not have another clunky kitchen tool, whisk your dry ingredients together before incorporating.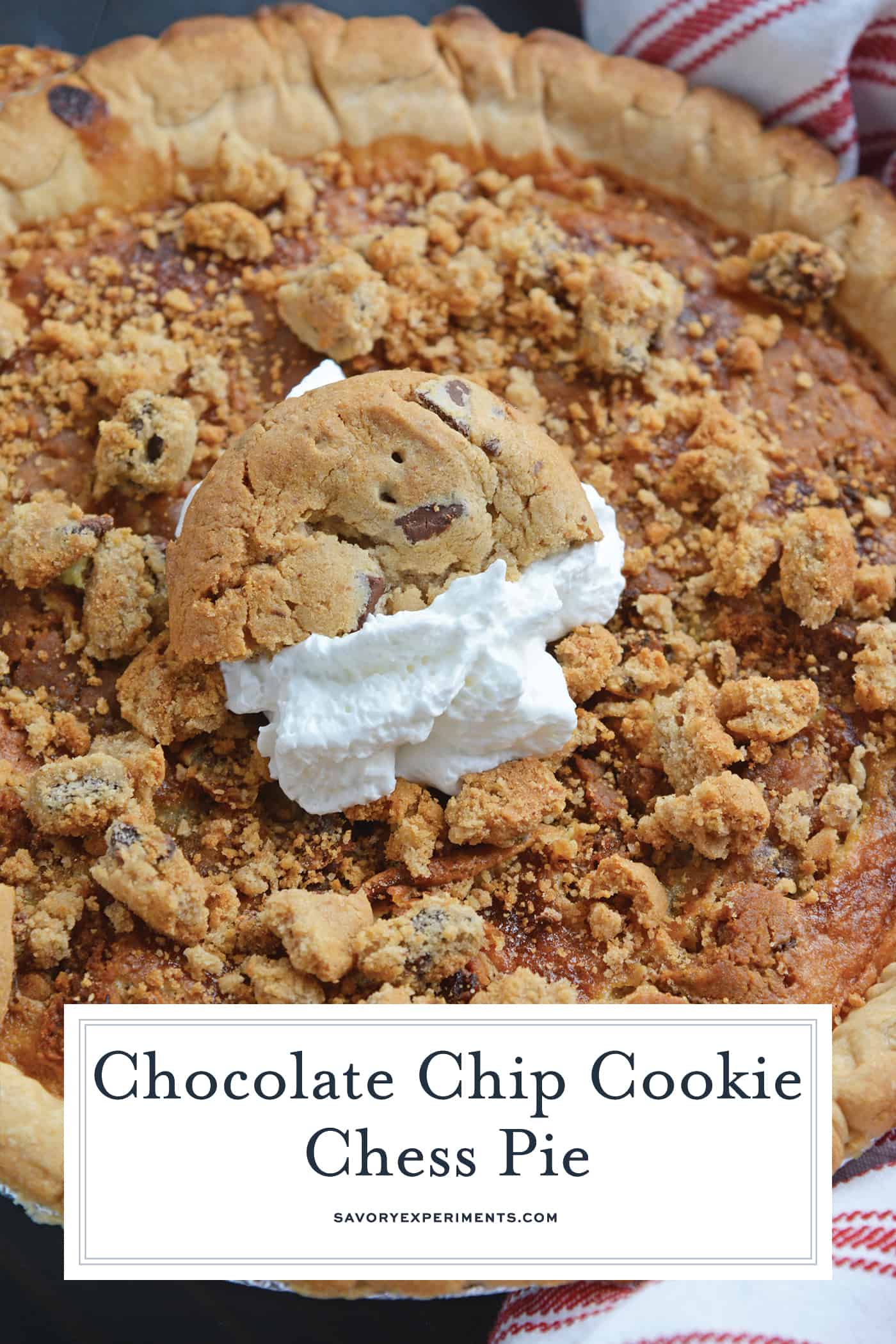 Questions you might have about making Chocolate Chip Cookie Chess Pie:
What do you add cornmeal to Chess Pie? Is "because that is how you do it" an answer? It helps in thickening the batter and adds what some call a chewy element.
Listen, I am not claiming to be a Chess Pie expert, I'm just trying to do my research and learn as much as I can.
Why do you add vinegar to chess pie? You need something acidic to cut through the extreme sweetness from baked sugar. Some recipes use vinegar, others use buttermilk.
Can you freeze Chess Pie? I have not tried to freeze Chess Pie, but I don't see why not as long as you package it well.
It should last up to 4 months. Defrost fully before serving, but don't use the microwave to do so. Allow it to cool completely before prepping and freezing.
How long can Chess Pie stay at room temperature? After it is cooked, there is no need to refrigerate your pie unless you are just trying to preserve it. It can stay at room temperture indefinitely and was typically served at room temperature.
How long is Chess Pie good? Like most baked goods, it is best right after being prepared, but can will stay good up to 5 days.
Can I make Chess Pie ahead? You can make a Chess Pie ahead, but I would suggest doing it no more than 24 hours before you plan to serve.
How do you keep Chess Pie from cracking? Like cheesecake, you can use a water bath to prevent your pie from cracking. But honestly, since this one uses chocolate chip cookies and gets another garnish of cookies, it really isn't necessary.
The garnish will cover any imperfections and just because your pie cracked doesn't mean it doesn't still taste great!
What is a water bath? A water bath is when you place your cooking vessel inside a large vessel filled with water. A water bath adds moisture to the oven and this is important for baking foods like cheesecakes, which tend to crack from the heat of the oven, or custards which can become rubbery without moist heat.
How do I know my chess pie is done? The most common mistake in making a chess pie is overcooking it. The pie is done when the center is still slightly jiggly.
You might be tempted to let it go a few minutes longer, but I beg you to take it out NOW. It will set just fine. I promise.
Tips for making Chess Pie:
Place pie on a baking sheet. It doesn't effect the actual pie, but makes it easier to get it in and out of the oven.
Make sure your butter is room temperature. The pie batter is rather soupy and if your butter isn't perfectly creamy, it causes lumps.
Sift your flour. Again, because the batter is creamy, it is more prone to lumps.
Make sure you use a DEEP dish pie crust. A regular one won't hold all your goodies and it will just come oozing out the side. Then you'll have burnt sugar in the oven. Yuck!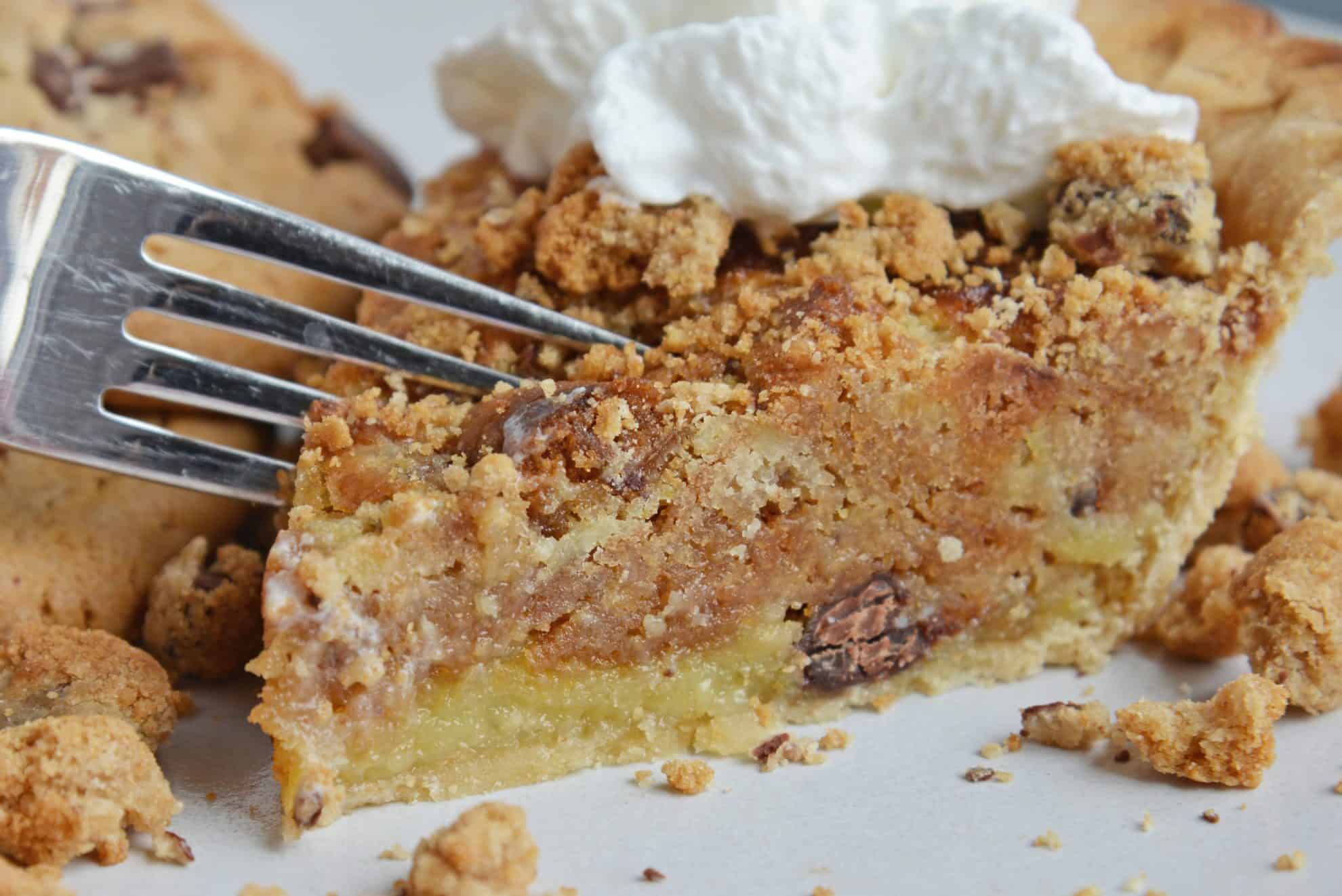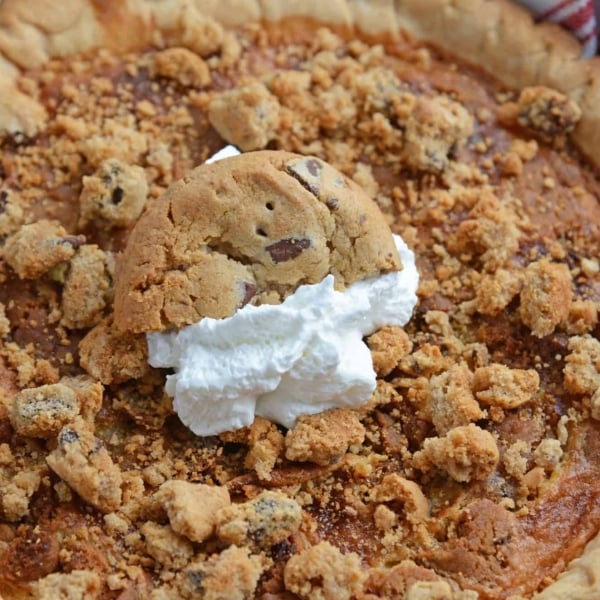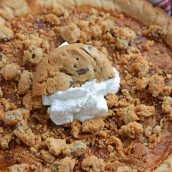 Chocolate Chip Cookie Chess Pie
Chocolate Chip Cookie Chess Pie is a traditional southern chess pie stuffed with chewy chocolate chip cookies and served with a dollop of whipped cream.
Instructions
Preheat oven to 400 degrees.

In the bowl of stand mixer or a large mixing bowl with an electric hand mixer, beat butter until light and fluffy. Add sugar, creaming well.

Add eggs, one at a time, mixing well each time.

Add yellow corn meal, white vinegar, vanilla and heavy cream. Batter will be rather soupy, this is correct.

Break cookies into pieces in the deep dish pie shell.

Pour chess pie batter over cookies.

Place on a rimmed baking sheet. Bake for 10 minutes, then reduce temperture to 300, baking for an additional 30 minutes. Pie will be soft in center, but not jiggly.

Allow to cool. Cover and refrigerate.

Keep chilled until ready to serve. Serve at room temperature with chipped cream and additional crumbled cookies.

If you've tried this recipe, come back and let us know how it was!
Nutrition
Calories:
232
kcal
,
Carbohydrates:
30
g
,
Protein:
2
g
,
Fat:
11
g
,
Saturated Fat:
5
g
,
Cholesterol:
41
mg
,
Sodium:
139
mg
,
Potassium:
39
mg
,
Sugar:
19
g
,
Vitamin A:
195
IU
,
Calcium:
10
mg
,
Iron:
0.6
mg