Hi! I know what you are thinking- OMG- I'm not sure if your an evil genius or this is totally disgusting. I get it. Let me tell you a little more about this creation and I might be able to sway some of the naysayers. A sweet and spicy Pulled Pork Sandwich.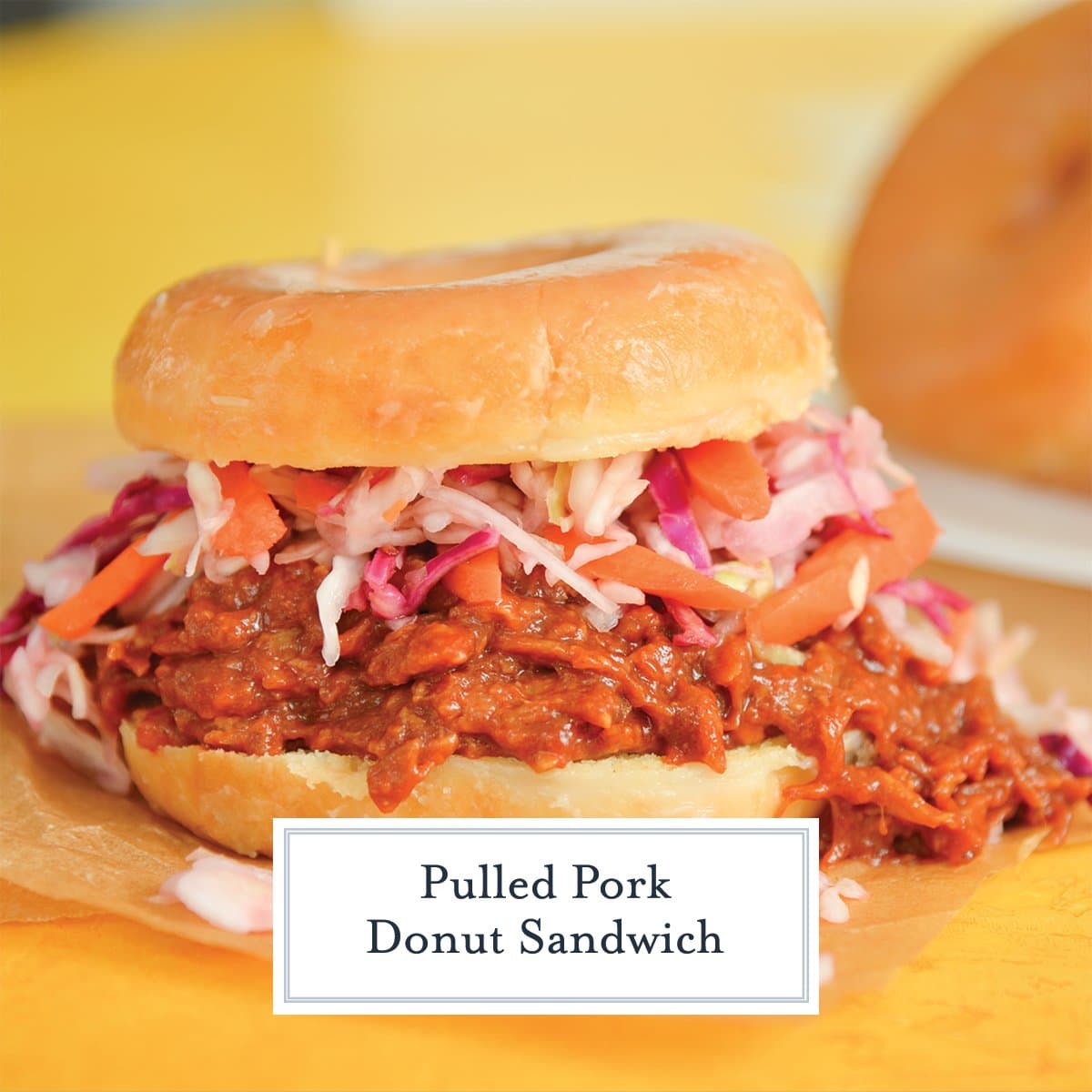 Years ago, probably 6 or 7, before we even had kids, we went to a food festival and the hot ticket item was being sold by a food truck. A massive, ridiculously large, not really edible without a fork and knife donut sandwich mashed together with brisket, BBQ sauce and a creamy coleslaw. GAH!
Everyone was doing it, so we did too. I'll be honest, I was hesitant. I'm not one for getting my hands dirty- or my clothes for that matter. But this odd concoction was a glorious festival of flavors, textures and temperatures. It was pure genius.
This was followed by the infamous chicken sandwich wars and the chicken donut sandwich.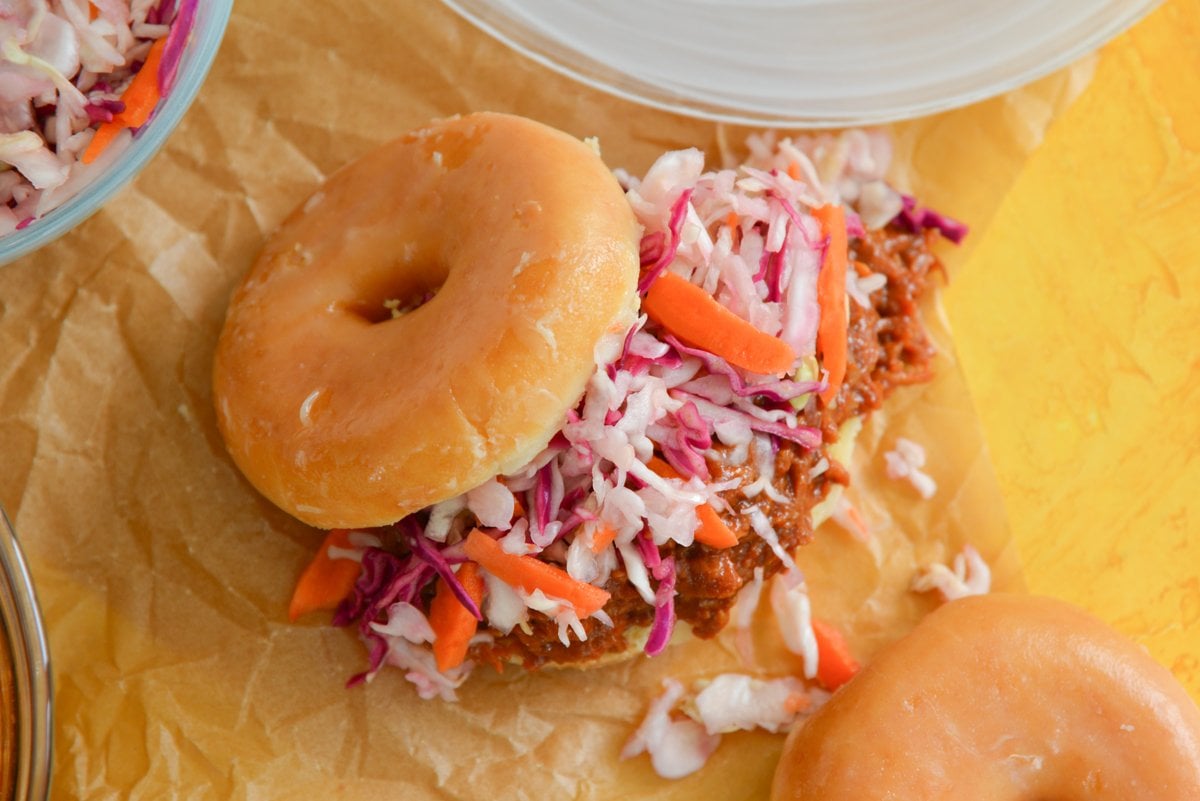 Let's Break it Down
Donut Layer– This is a yeast donut with a simple glaze. In all honestly, the bread part isn't much different than a piece of brioche, just the addition of a glaze. It will literally melt in your mouth making it easier to eat than some sandwich breads that you end up wrestling with.
You have two options here- sandwich it together with two whole donuts OR cut one donut in half. The first is sturdier, but the second is easier to eat if you do plan to eat this bad boy with your hands.
Pulled Pork– I swapped out their brisket for shredded pork. It is less expensive, tender and juicy using a pork shoulder (sometimes labeled pork butt). I can also make it easily in the Instant Pot without much flavor and allow others to choose their barbecue sauce. You can easily swap this out for brisket or chicken if you want. Here are our favorite recipes: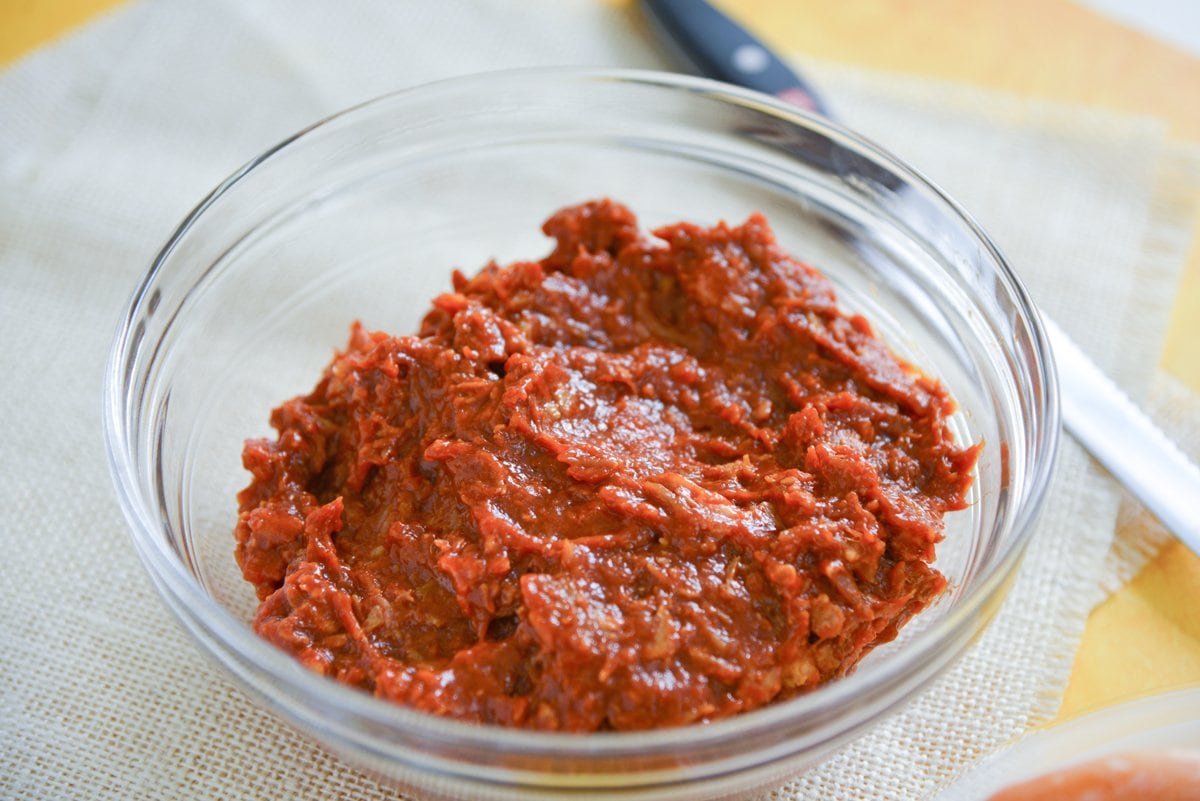 BBQ Sauce– You have SO many options, but what I really loved was the idea of sweet and spicy. I'm a sucker for this flavor combo so instead of having the BBQ sauce provide both the sweet and the spicy, I went for a hotter sauce and let the donut give me the sugar.
Here are our favorites: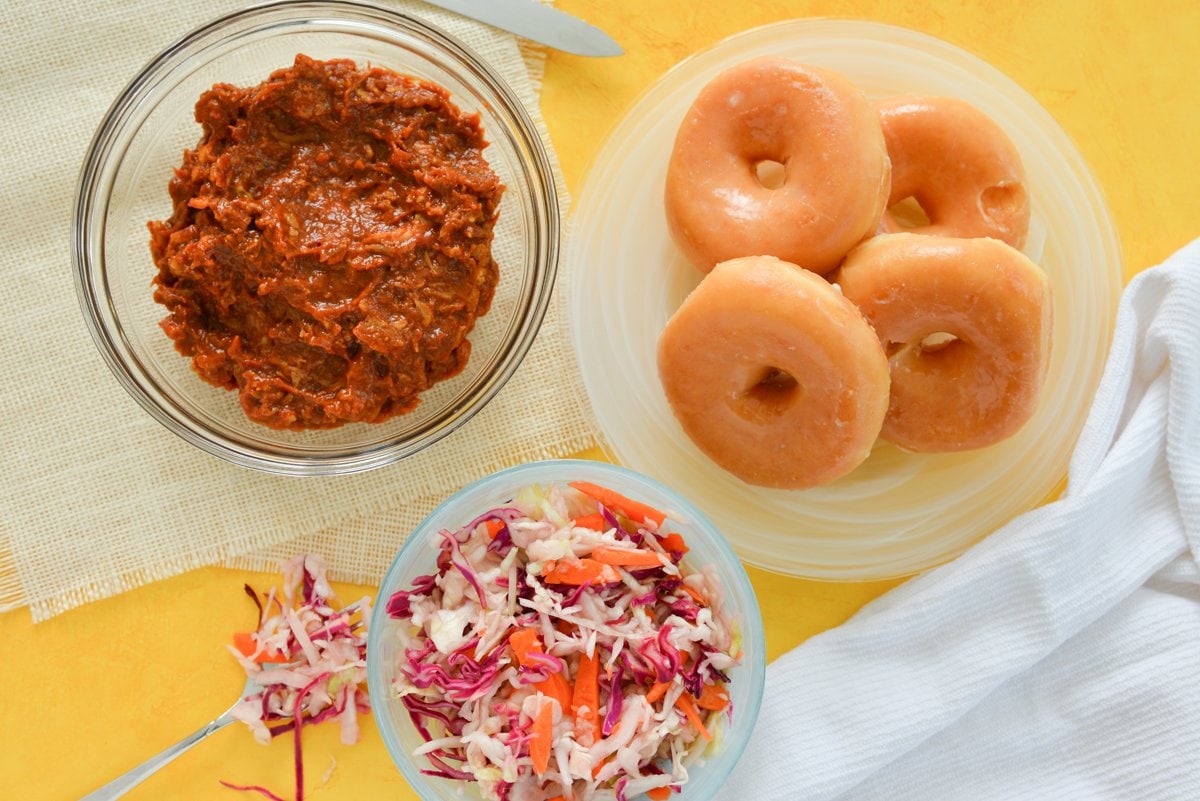 Coleslaw– The original used a creamy slaw. In life in general, I'm not a huge fan of creamy slaws, so I used my vinegar based slaw that gives a little snap from the fresh veggies, makes you feel not so guilty about eating this gut busting sandwich and also balances with some acidity. And some ideas: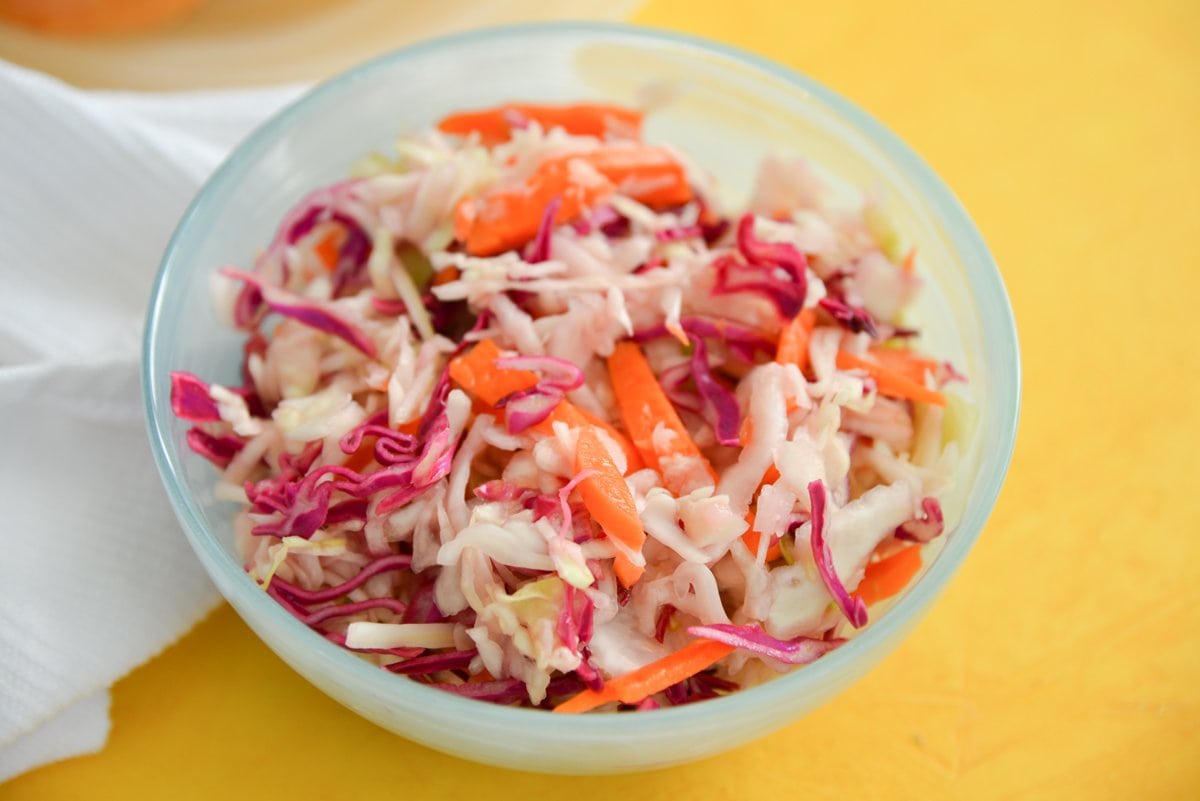 Cutting Corners
If you want this show stopping sandwich but don't feel like making all of the elements from scratch, I don't blame you. And you can easily buy them all separately at the store and merely assemble your masterpiece.
Grab a tub of pre-made pulled pork. It often has BBQ sauce already mixed in so you might not have as much customization on the flavors of the sauce.
Coleslaw- Go to the deli and more often than not, they have some creamy slaws ready to go. But I will tell you, this vinegar slaw is super easy if you just grab a bag of shredded veggies.
Donuts– I did not make my donuts from scratch. I prefer a yeast donut to a cake, so I swung by the bakery and picked up a dozen. If you are making a two donut sandwich, the thin ones from Dunkin Donuts are fine, but you want to split it down the middle, I highly recommend a larger, kind sized donut like Krispy Kreme. You need something hearty to hold it all up.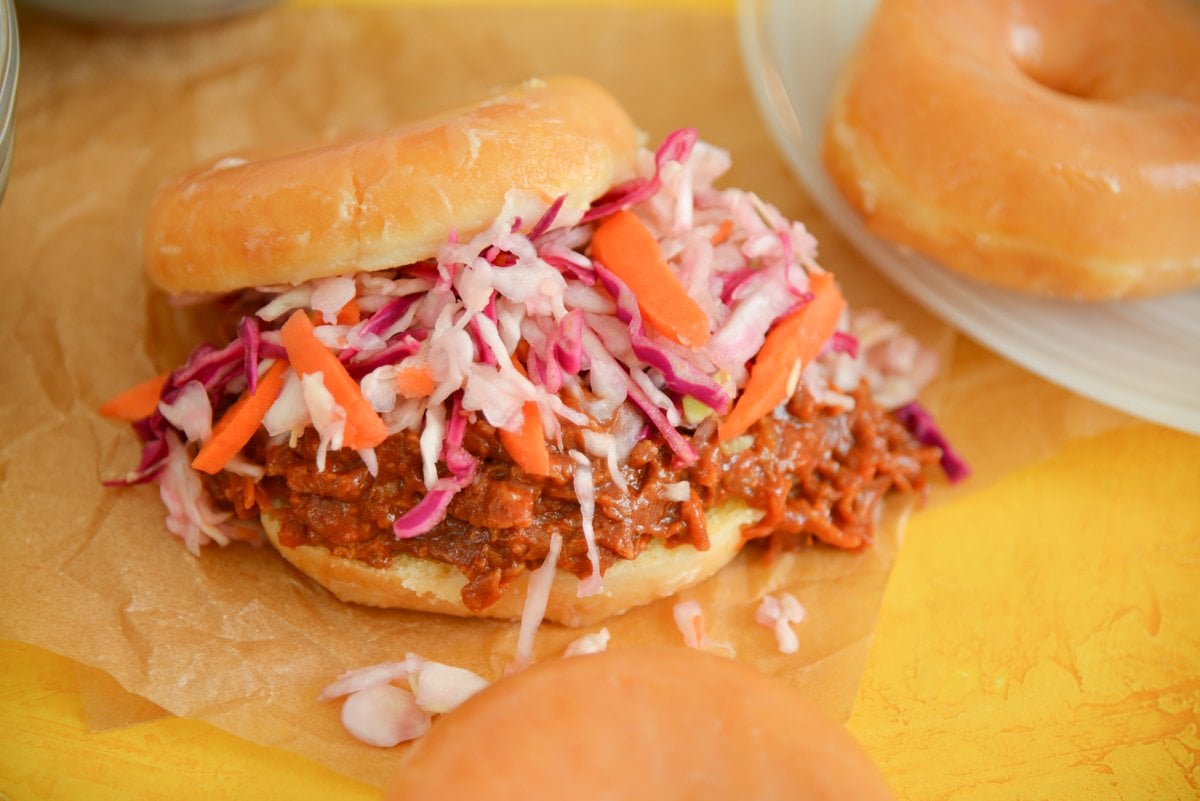 What To Serve it With
Honestly, this sandwich is pretty much a stand alone. But if you really feel like you need a side dish, corn on the cob, sweet potato fries and grilled broccoli are all nice additions.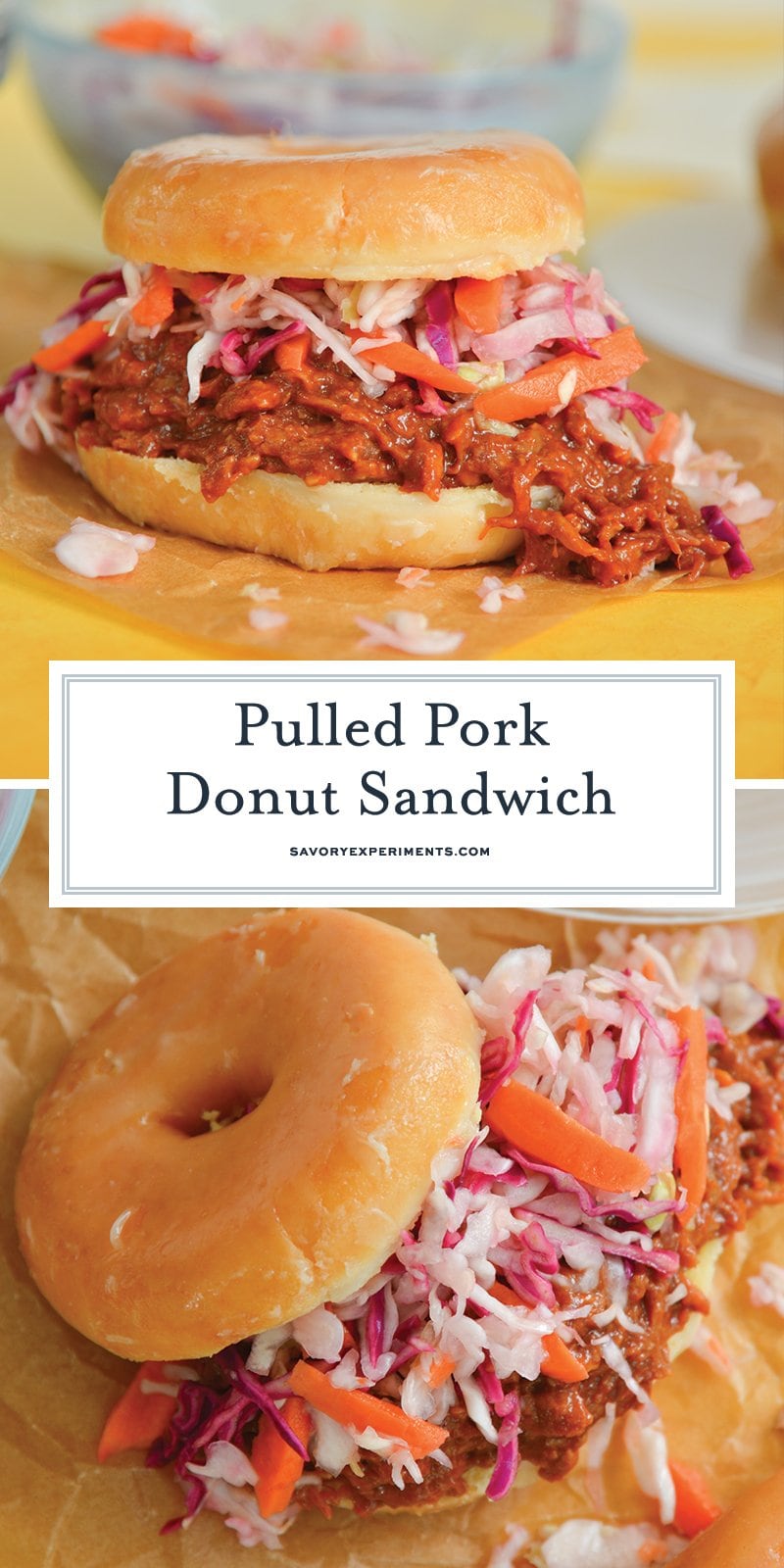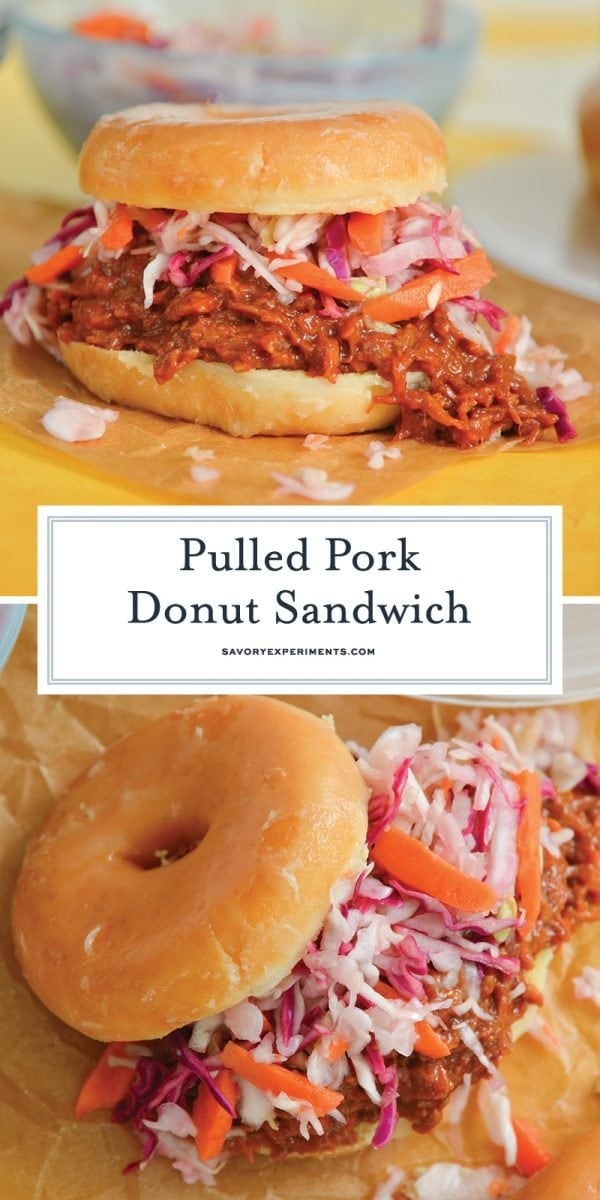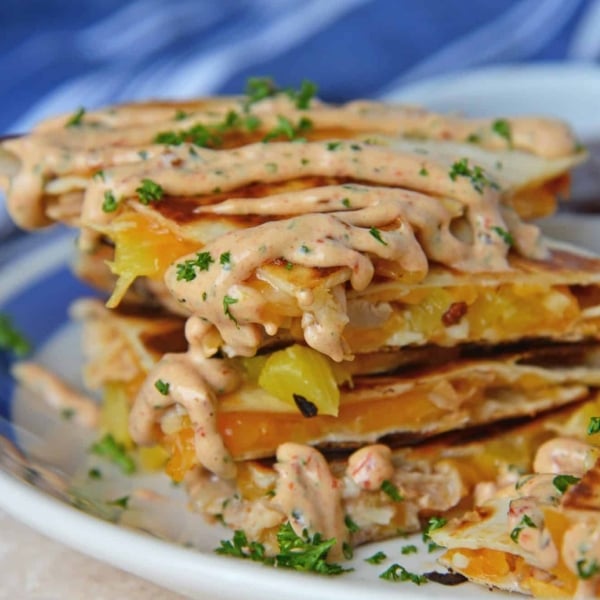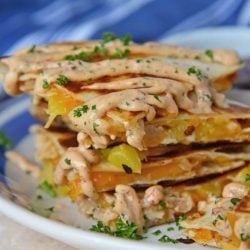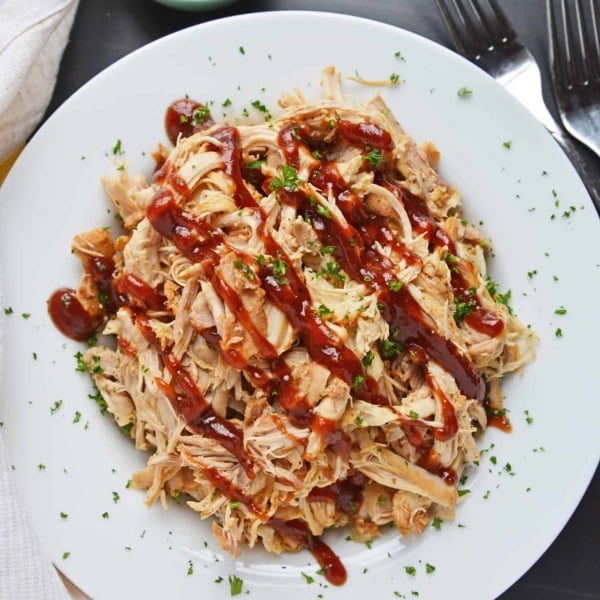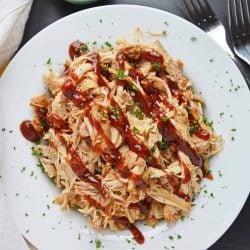 Crockpot BBQ Chicken
Crockpot BBQ Chicken take just minutes to get into the slow cooker. Hours later you have flavorful, fork tender chicken perfect for sandwiches, salads or even quesadillas!
See The Recipe!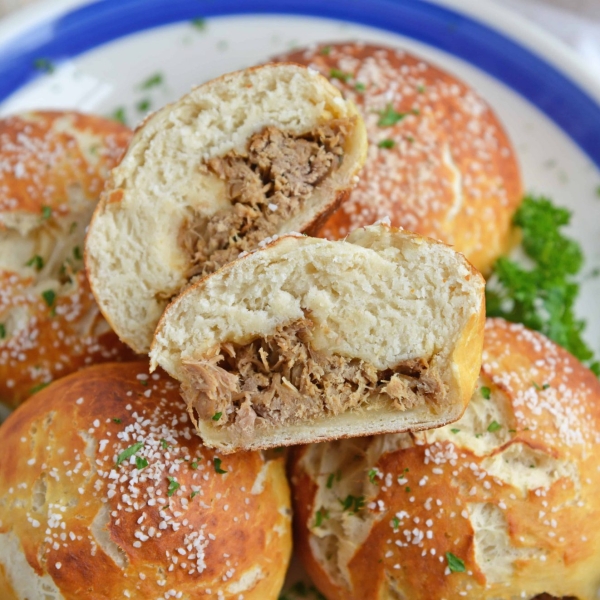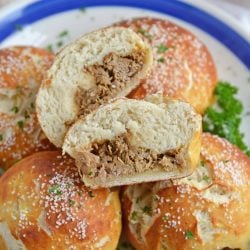 And if you love the idea of taking your donut "out of the box" also try making them into Donut Bread Pudding!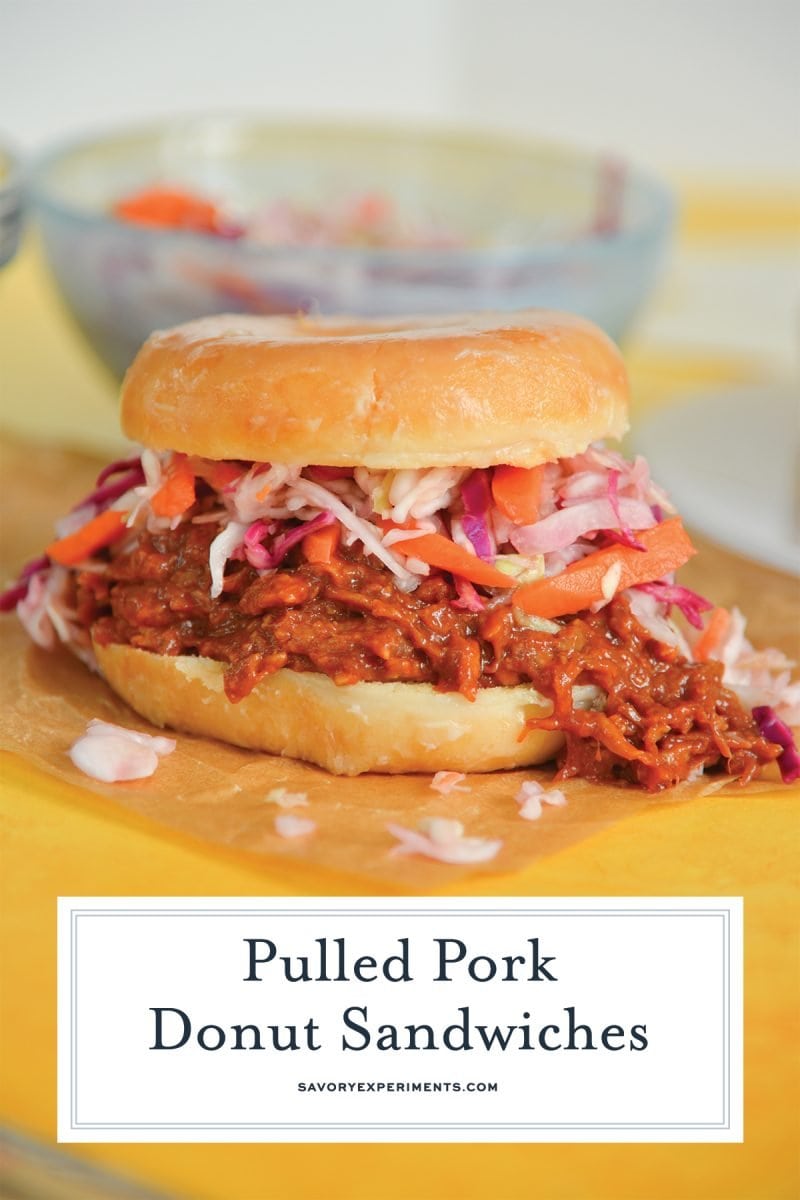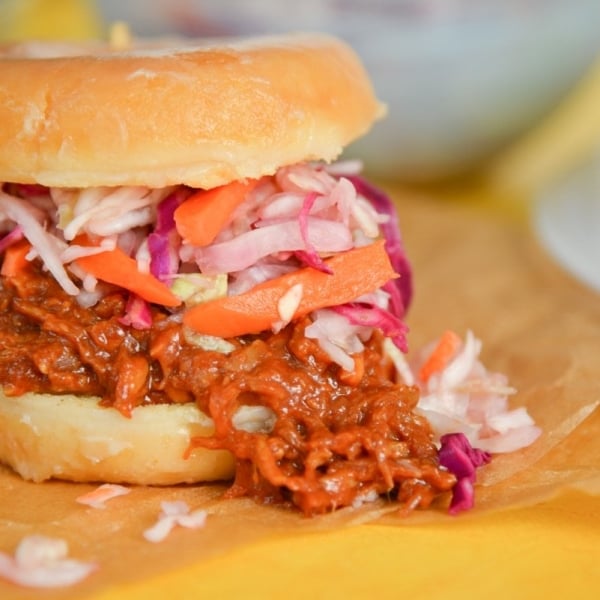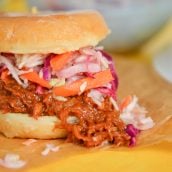 Pulled Pork Donut Sandwich
BBQ pulled pork topped with coleslaw and sandwiches between a glazed yeast donut.
Instructions
Heat pulled pork if not freshly cooked.

Equally divide pulled pork between two of the cut donuts, top with coleslaw.

Top with second half of the donut.

If you've tried this recipe, come back and let us know how it was in the comments or ratings.
Nutrition
Calories:
354
kcal
,
Carbohydrates:
38
g
,
Protein:
17
g
,
Fat:
16
g
,
Saturated Fat:
3
g
,
Polyunsaturated Fat:
1
g
,
Monounsaturated Fat:
1
g
,
Cholesterol:
49
mg
,
Sodium:
682
mg
,
Potassium:
60
mg
,
Fiber:
1
g
,
Sugar:
25
g
,
Vitamin A:
204
IU
,
Vitamin C:
15
mg
,
Calcium:
71
mg
,
Iron:
1
mg