An easy side dish that takes 20 minutes to make on the grill that is smothered in garlic?! Yes please! Once this Garlic Grilled Broccoli comes off the grill, you will be left satisfied!!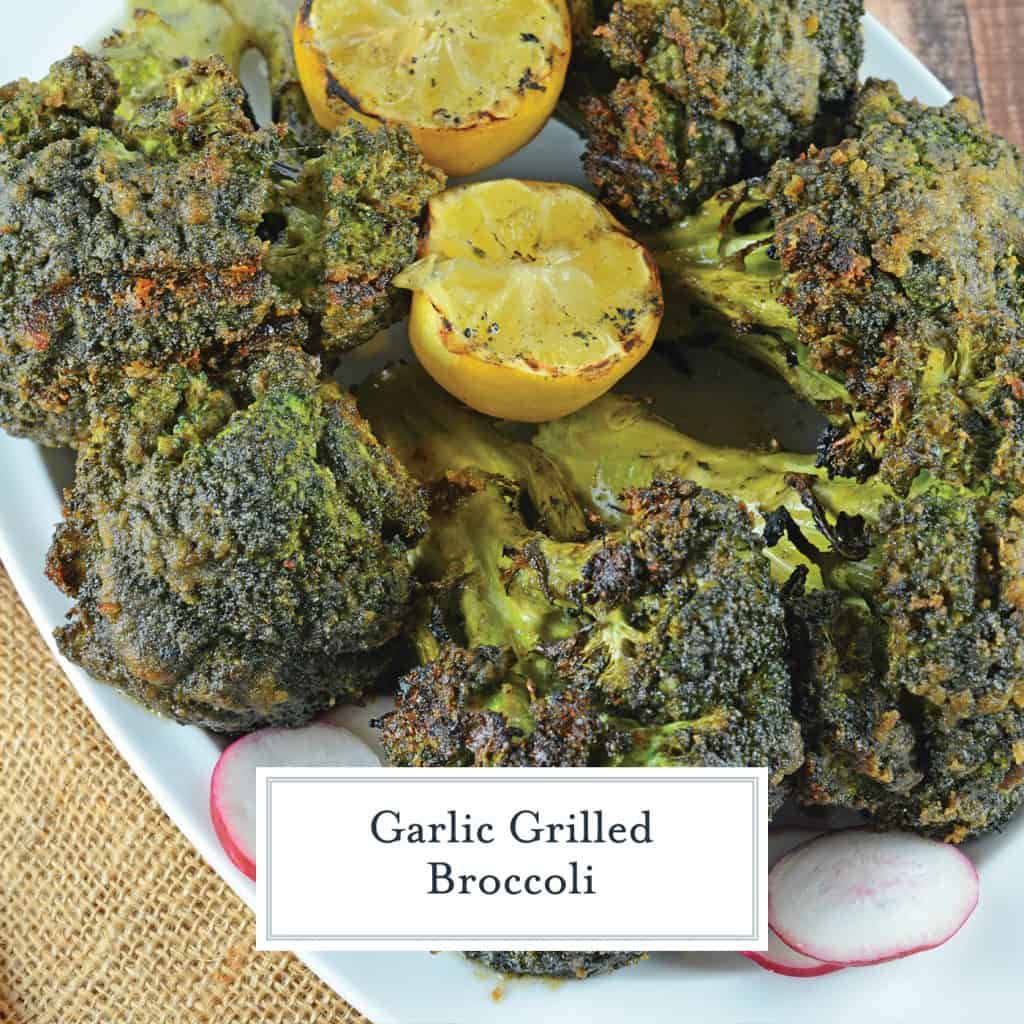 Garlic grilled broccoli is one of my favorite parts of summer grilling. But let's be honest, we grill year round! Seriously grilling is just so much easier. You just throw it on the grill, cook it up and enjoy!
As a simple side dish, it adds loads of flavor to usually boring broccoli. Don't get me wrong, I love a steamed stock, but with garlic and spices, it tastes so much better.
Add a nice char and OH! This Garlic Grilled Broccoli spices up your typical plain, steamed broccoli and turns it into so much more.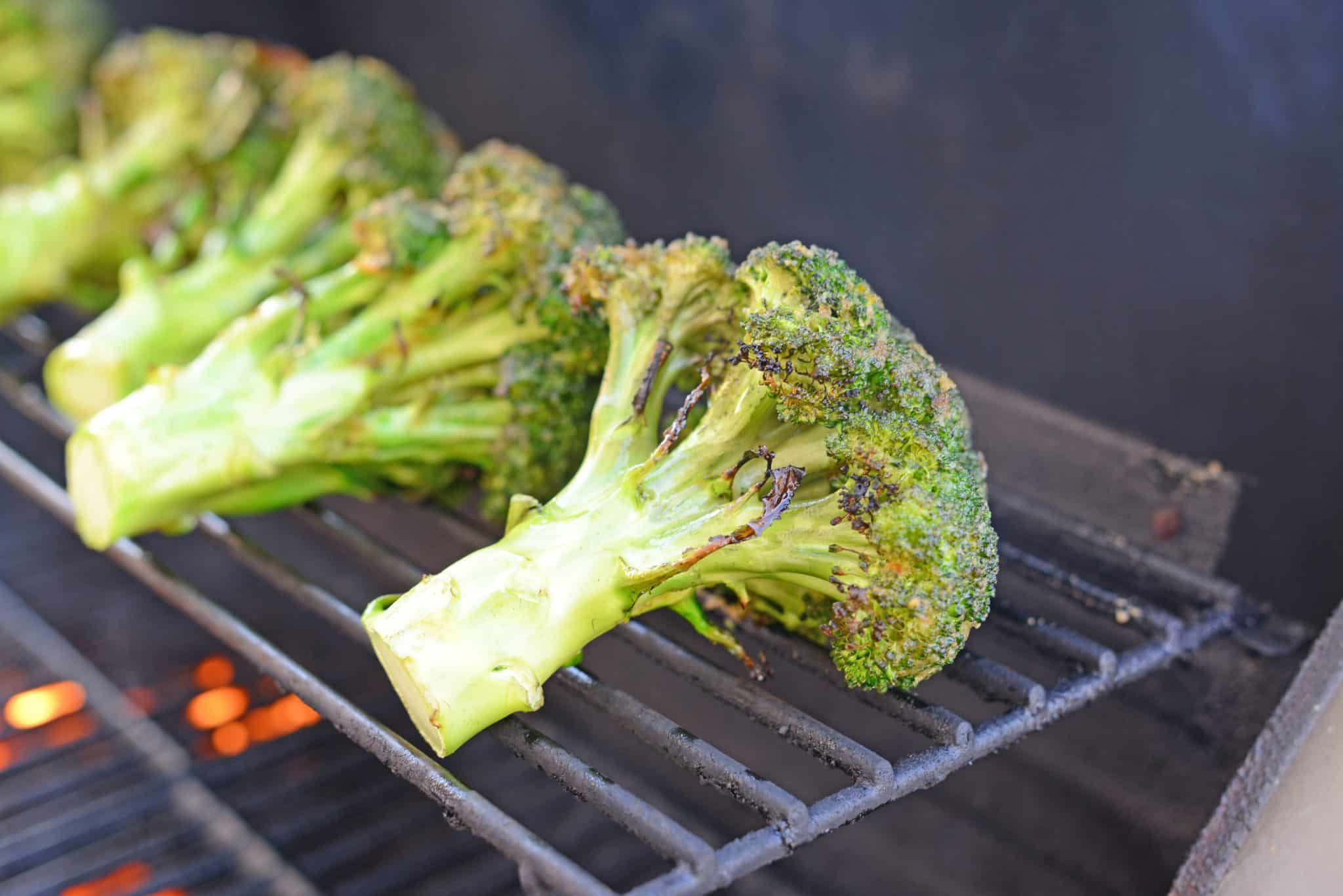 Broccoli is part of the cabbage family and high in anti-carcinogenic properties as well as vitamin C and dietary fiber. Unfortunately many types of cooking, such as boiling and blanching, can significantly reduce the intensity of the health benefits.
Grilling is an excellent choice to traditional steaming and locks in the nutrients. It also reduces the amount of heat being produced in your kitchen if you already have the grill fired up outside.
The variety of spices that could be used can go on and on, however this combination is my favorite. The possibilities are endless! Did you know Garlic also holds many healing and healthy properties, so it is the trifecta of health foods!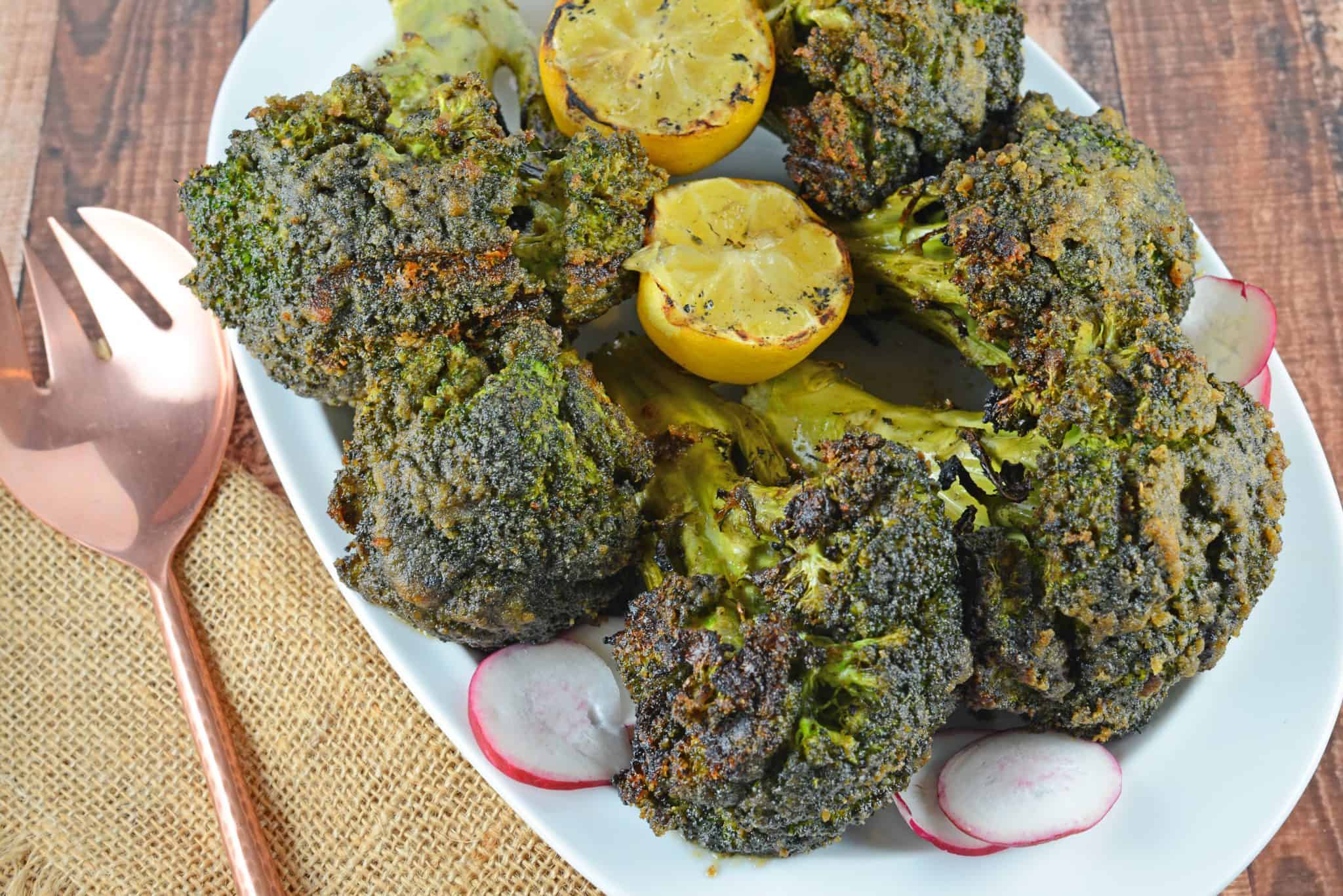 Do be careful though. The oil marinade will flare up a little on the grill.
I garnished my Garlic Grilled Broccoli with grilled lemon and radish slices for color, you can do the same to create a beautiful platter worthy of a fancy restaurant.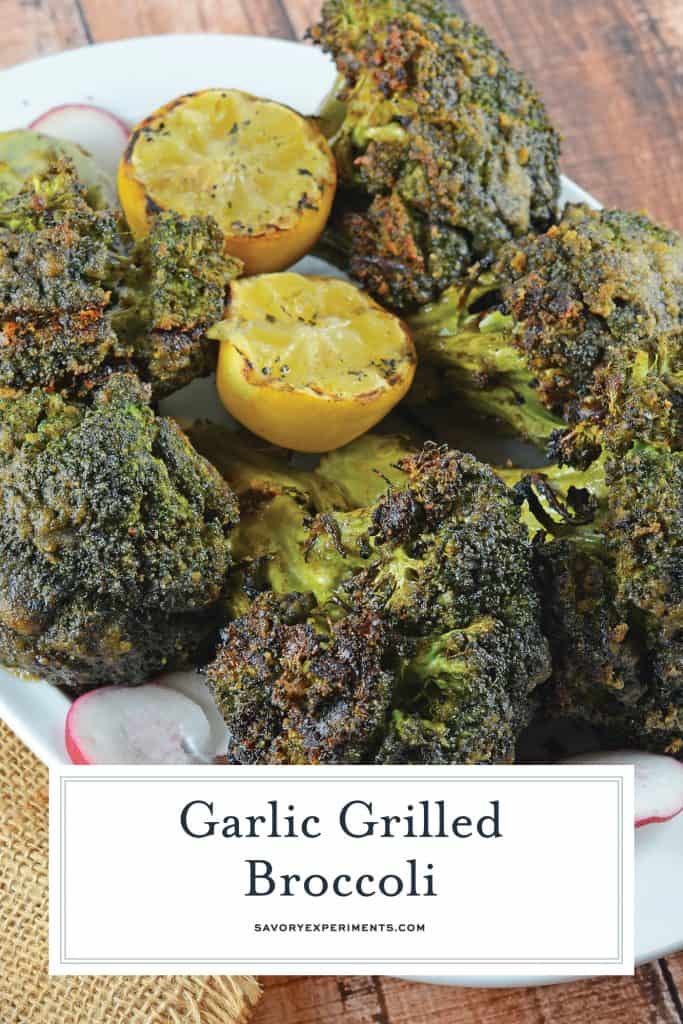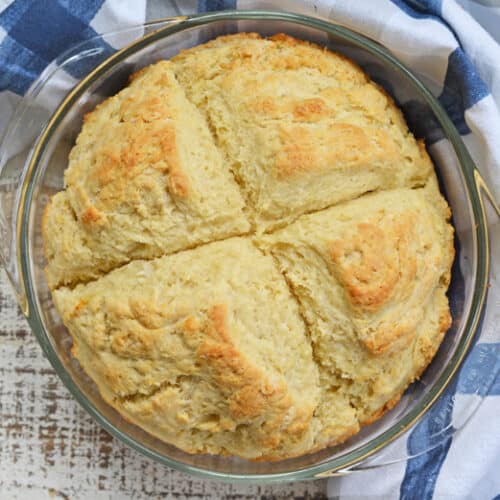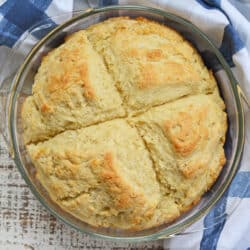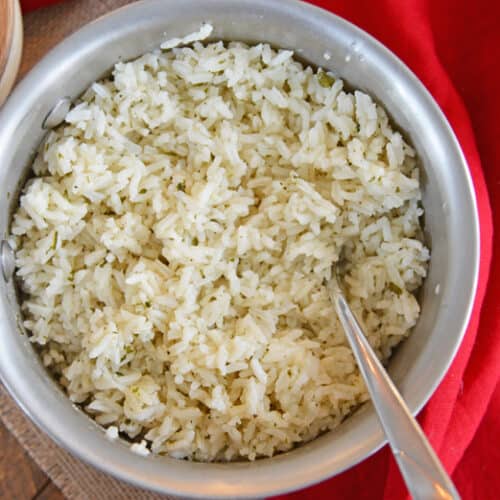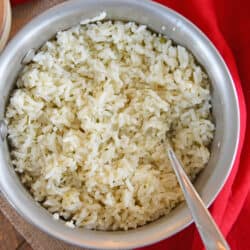 Ranch Rice
Calling all ranch fanatics! This Ranch Rice is super easy to make and adds fun flavor to your meals. No more boring rice recipes!
See The Recipe!
Tools to make Garlic Grilled Broccoli:
Baggy Rack– These gadgets are great. Long gone are the days of your plastic bag, full of marinade, toppling over and leaving a mess. Use these handy dandy gadgets to keep your bags upright while you work.
Good knife – Global is my favorite! They are worth the price, I promise. I am kind of obsessed with them and store them tucked away so no one else can use them. Including hubby. Hands off my good stuff!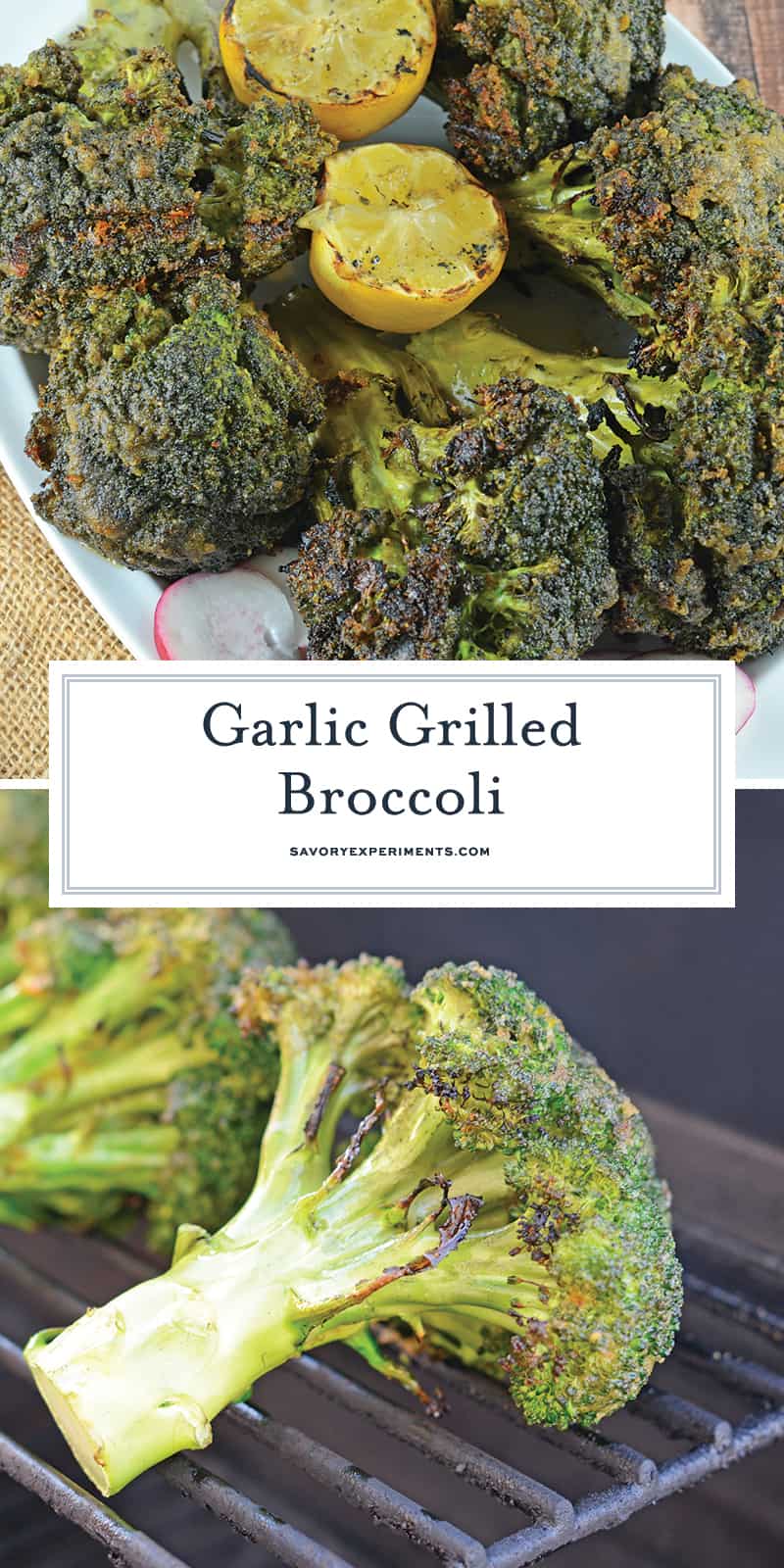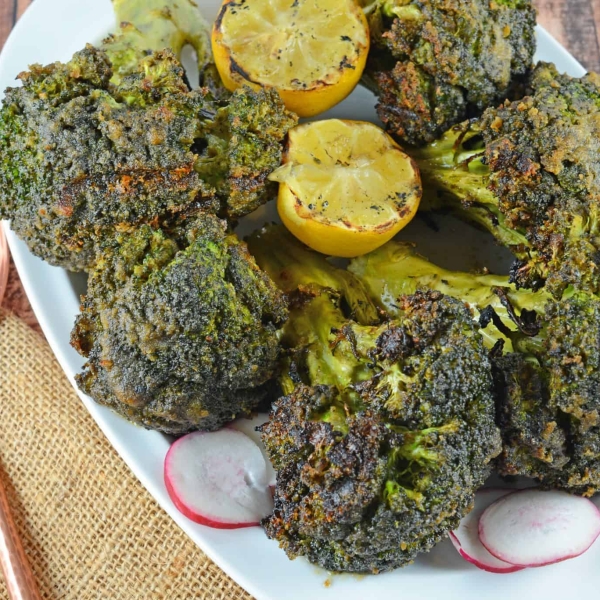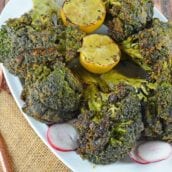 Garlic Grilled Broccoli Recipe
Garlic Grilled Broccoli is an excellent side dish for grilled meals. Marinate in a garlic and spice mix and then char on the grill for great flavor!
Instructions
Place all ingredients into a large plastic bag. Using your fingers, massage well into broccoli florets. Refrigerate for 30 minutes to 24 hours.

Remove from the bag, shaking off excess oil. Too much oil on the florets will produce large flames that can be dangerous on the grill.

Heat the grill to medium-high heat. Place florets on indirect heat, the top rack if you have it, or one side that is not lit . Cook 5-10 minutes on each side or until lightly charred. Cooking times vary greatly depending on the size of your florets. Move those cooking faster to the top grate to keep warm. Serve immediately.

Remove from grill and serve immediately.

If you've made this recipe, come back and let us know how it was!
Nutrition
Calories:
57
kcal
,
Carbohydrates:
11
g
,
Protein:
4
g
,
Sodium:
632
mg
,
Potassium:
489
mg
,
Fiber:
4
g
,
Sugar:
2
g
,
Vitamin A:
945
IU
,
Vitamin C:
135.5
mg
,
Calcium:
71
mg
,
Iron:
1.2
mg