My favorite flavor profiles the ones that include something spicy with either sweet or salty. Yogurt Pineapple Coleslaw combines the best of both of those worlds in a lighter and brighter way!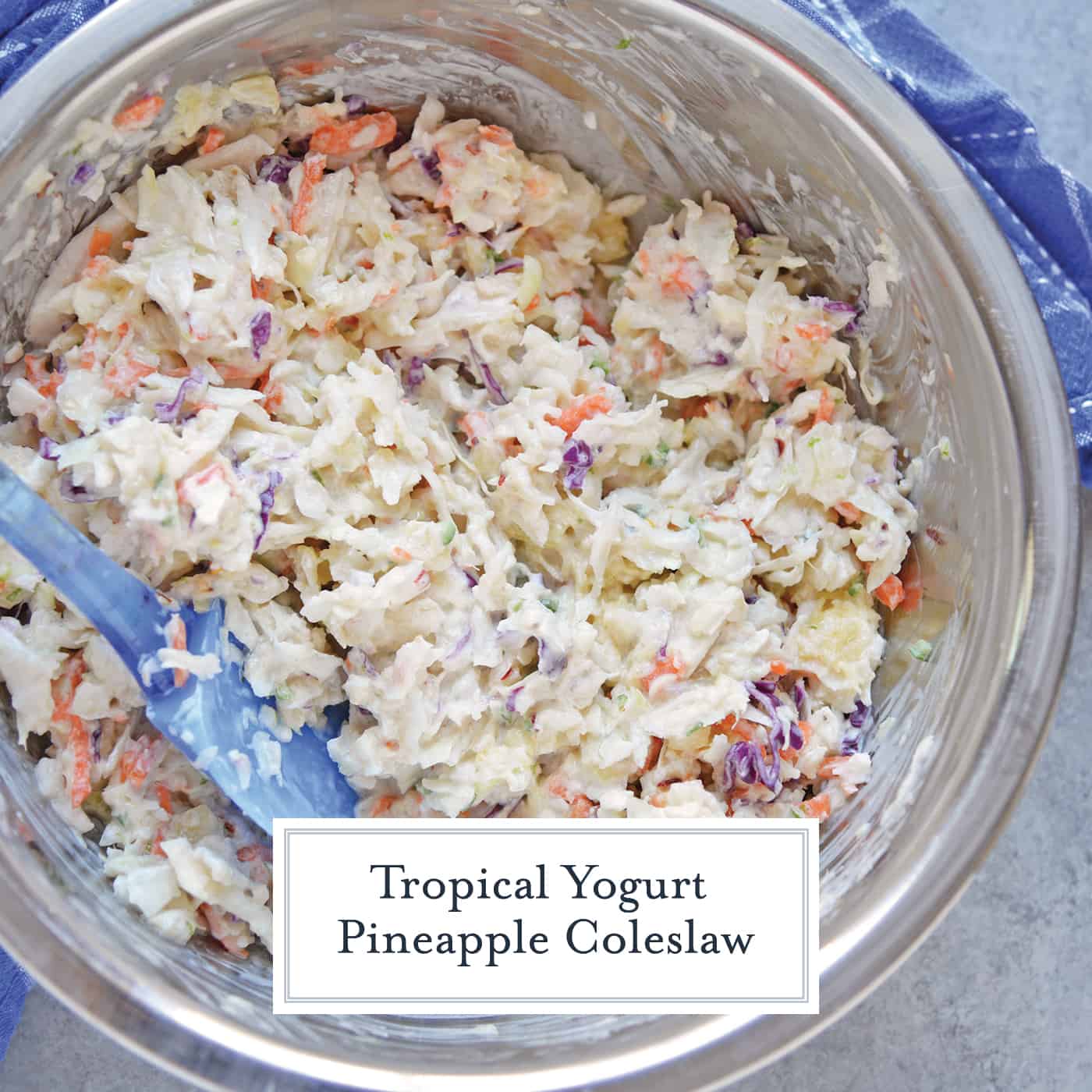 Yogurt Pineapple Coleslaw is a delicious homemade coleslaw that you can have ready in just 10 minutes. Unlike your typical coleslaw, this no mayo coleslaw uses greek yogurt!
Coleslaw is one of those iconic dishes that rarely gets an update. You have your tried and true recipes that you stick with and typically (if you're like me) you are not deviating from them. Why fix something that isn't broken?
Truth be told, I was looking for something a bit lighter. Traditionally, it is prepared with a mayonnaise or buttermilk based dressing. But for Yogurt Pineapple Coleslaw I use plain Greek yogurt.
Nonfat Greek yogurt is lower in fat and calories than mayonnaise while still having a similar consistency. It makes for a great substitute and lets you cut the fat and a hit of protein to a dish.
The pineapple gives it the sweet and the serrano pepper gives it the heat. It is an amazing way to dress up the usual ho-hum slaw in a lighter, tangier way.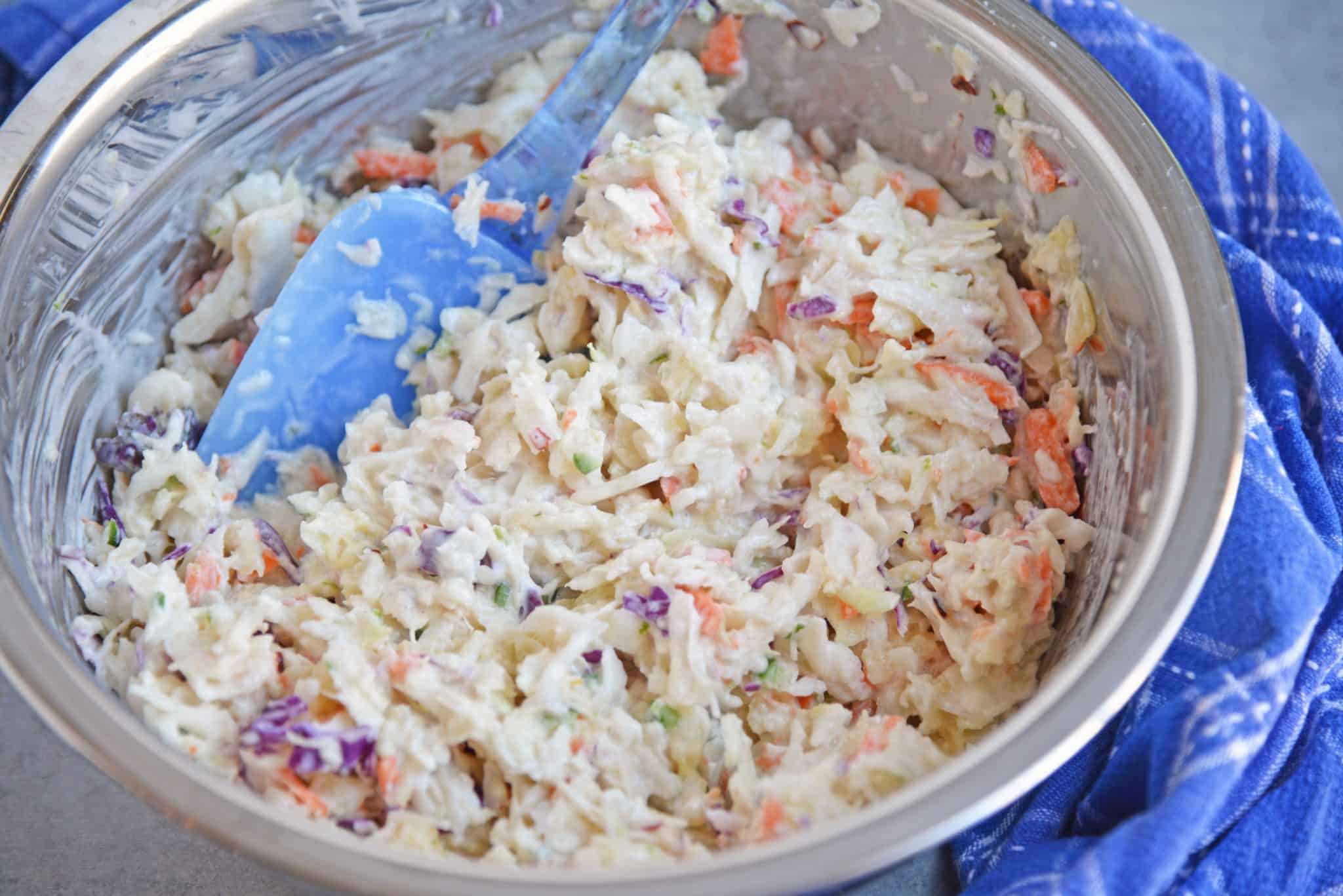 I usually buy pre-packaged coleslaw mix to make my life a little easier, but you can certainly shred your own if you have the time and the desire to do so.
It makes it easy to just prep the extras and then add them to the premade mix to make it more exciting and unique. And no one will blame you for saving a little time.
I know making coleslaw at home seems like it might be tedious. You could just as easily go to the store and get a tub of coleslaw ready to go, but where is the fun in that?!
You'll be pleasantly surprised to know that it only takes 10 minutes to make this amazing side dish!
No joke, this comes together in just under 10 minutes, including your prep time. It really is such a cinch. If I don't have a serrano pepper, want to make the prep time even shorter, or are looking for a more subtle heat, substitute it for a teaspoon of crushed red pepper.
It's the perfect side dish to make and take to a bbq or throw together to pair with a weeknight meal. Best of all, it's make-ahead. You can prep and assemble everything up to 24 hours in advance.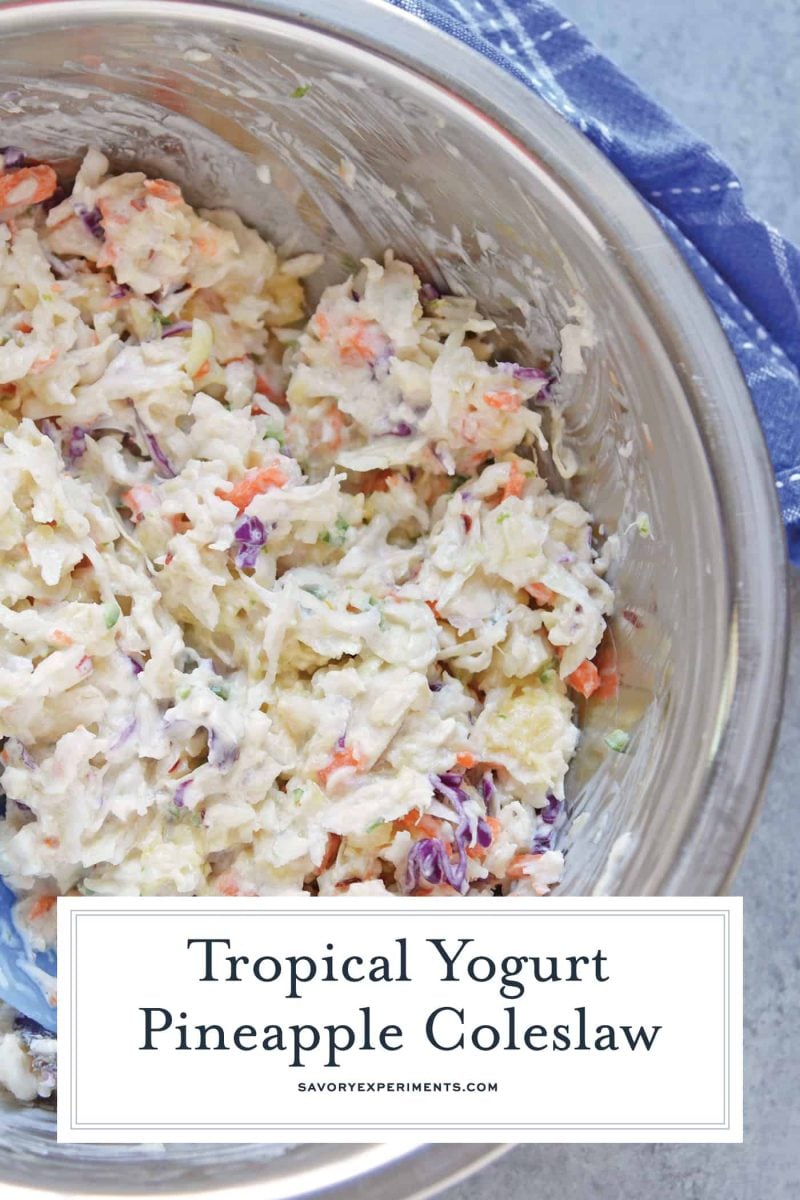 Weird question to bring up, but can you freeze homemade coleslaw? I was wondering this myself so I checked it out and you're in luck with this recipe.
Since this Yogurt Pineapple Coleslaw is made with greek yogurt and not mayonnaise, it's the perfect coleslaw to freeze.
Basically you can freeze your coleslaw as long as it doesn't have mayonnaise in it. That's if there is anything left of this Yogurt Pineapple Coleslaw at the end of the meal.
If you loved this creamy coleslaw recipe, check out these other easy side dishes: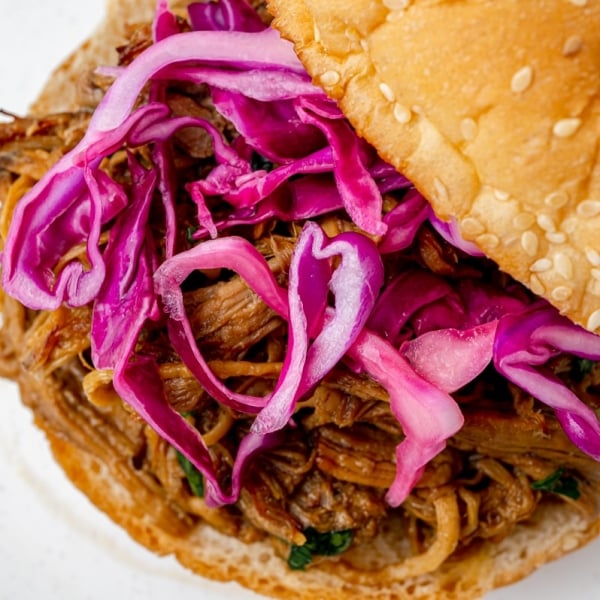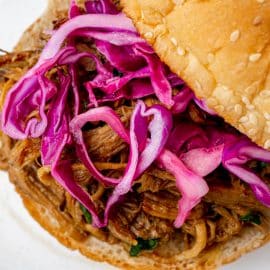 Red Cabbage Slaw
Red Cabbage Coleslaw is an easy coleslaw recipe that pairs well with any BBQ recipe. A no mayo coleslaw that can be made ahead and stays good at room temperture.
See The Recipe!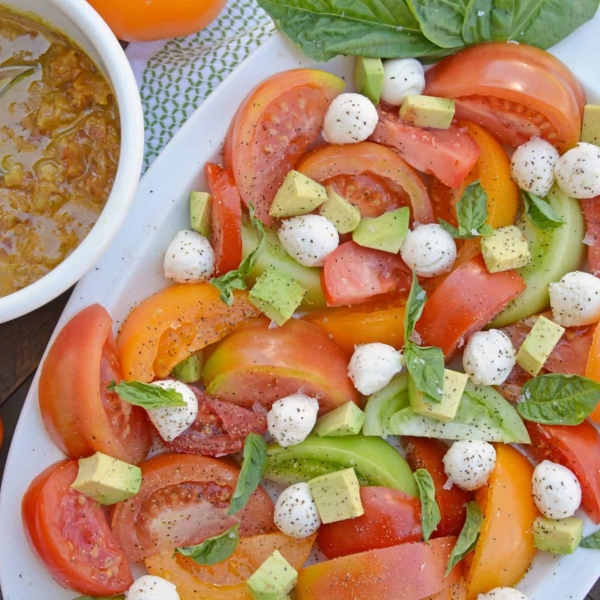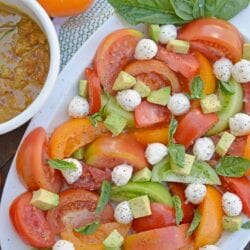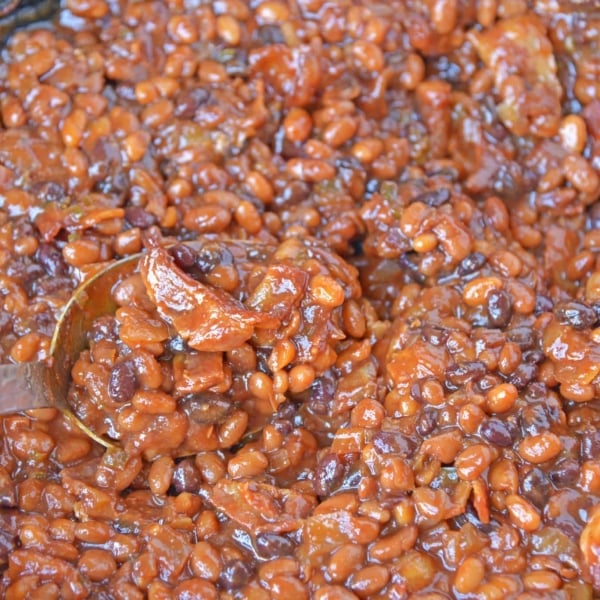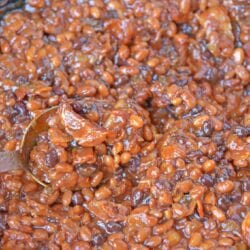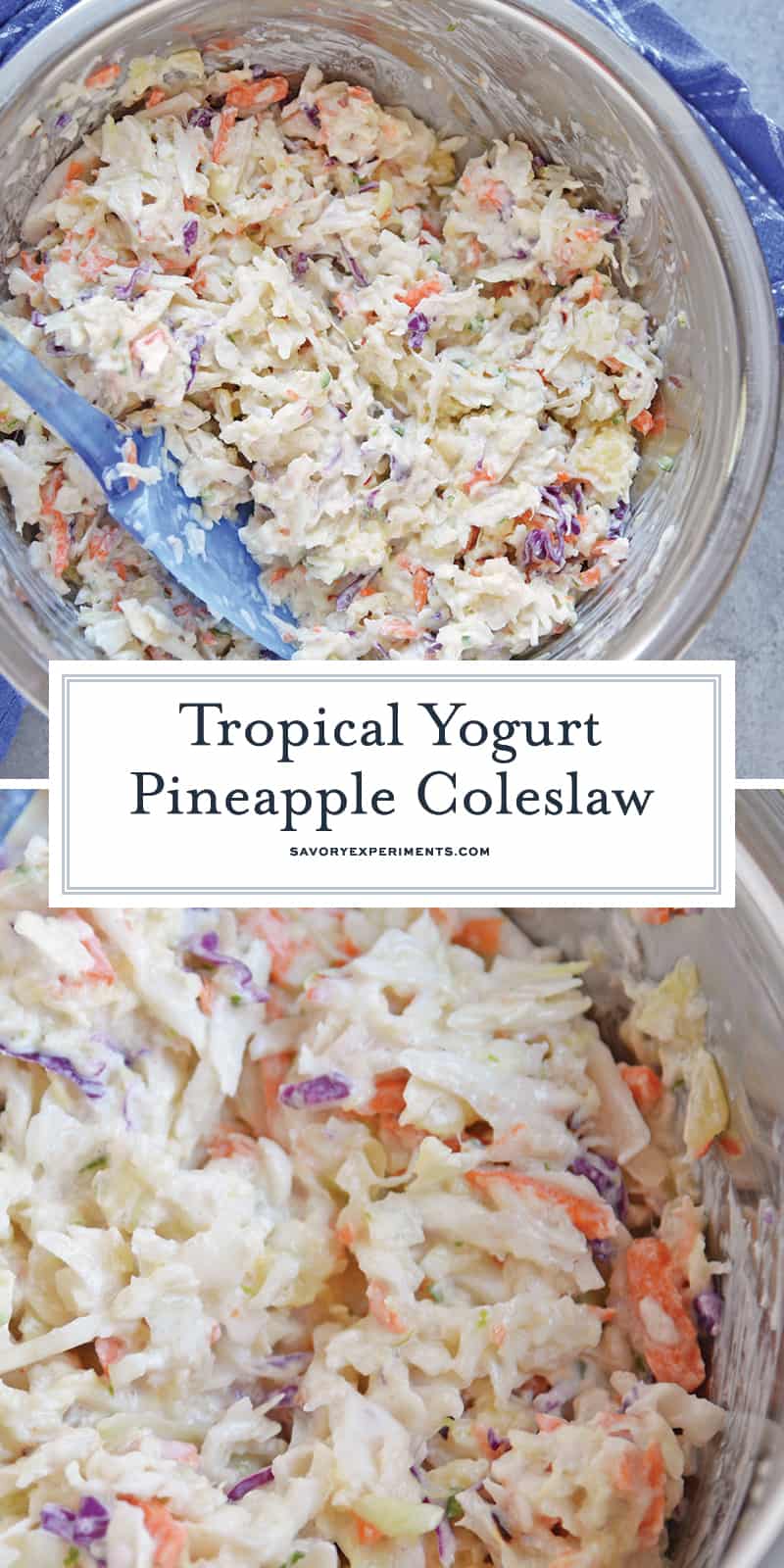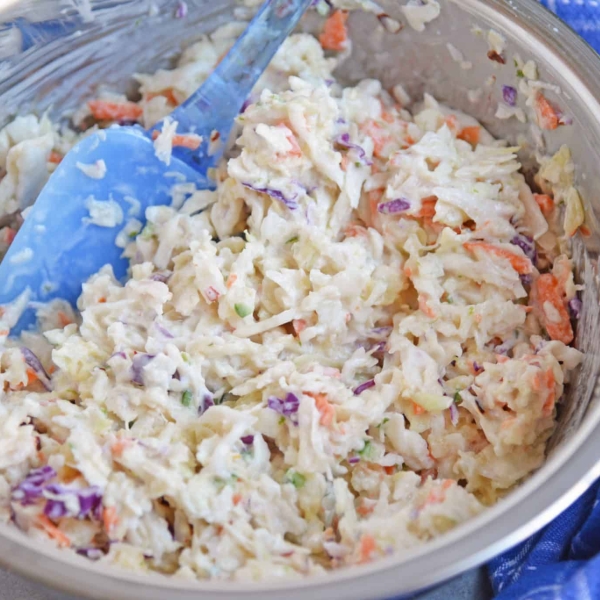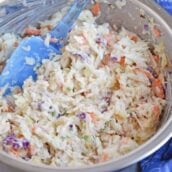 Yogurt Pineapple Coleslaw Recipe
Pineapple Yogurt Cole Slaw is ready in just 10 minutes with a sweet and spicy flavor profile that pairs with any grilled feast.
Instructions
Mix Serrano pepper through fine sea salt in a medium bowl.

Toss dressing with pre-shredded cabbage mix.

Serve and enjoy your Greek Pineapple Cole Slaw!
Nutrition
Calories:
38
kcal
,
Carbohydrates:
7
g
,
Protein:
2
g
,
Cholesterol:
1
mg
,
Sodium:
166
mg
,
Potassium:
123
mg
,
Fiber:
1
g
,
Sugar:
5
g
,
Vitamin A:
195
IU
,
Vitamin C:
13.4
mg
,
Calcium:
41
mg
,
Iron:
0.3
mg