White wine is a staple in most kitchens. Not only to drink, but also to cook with.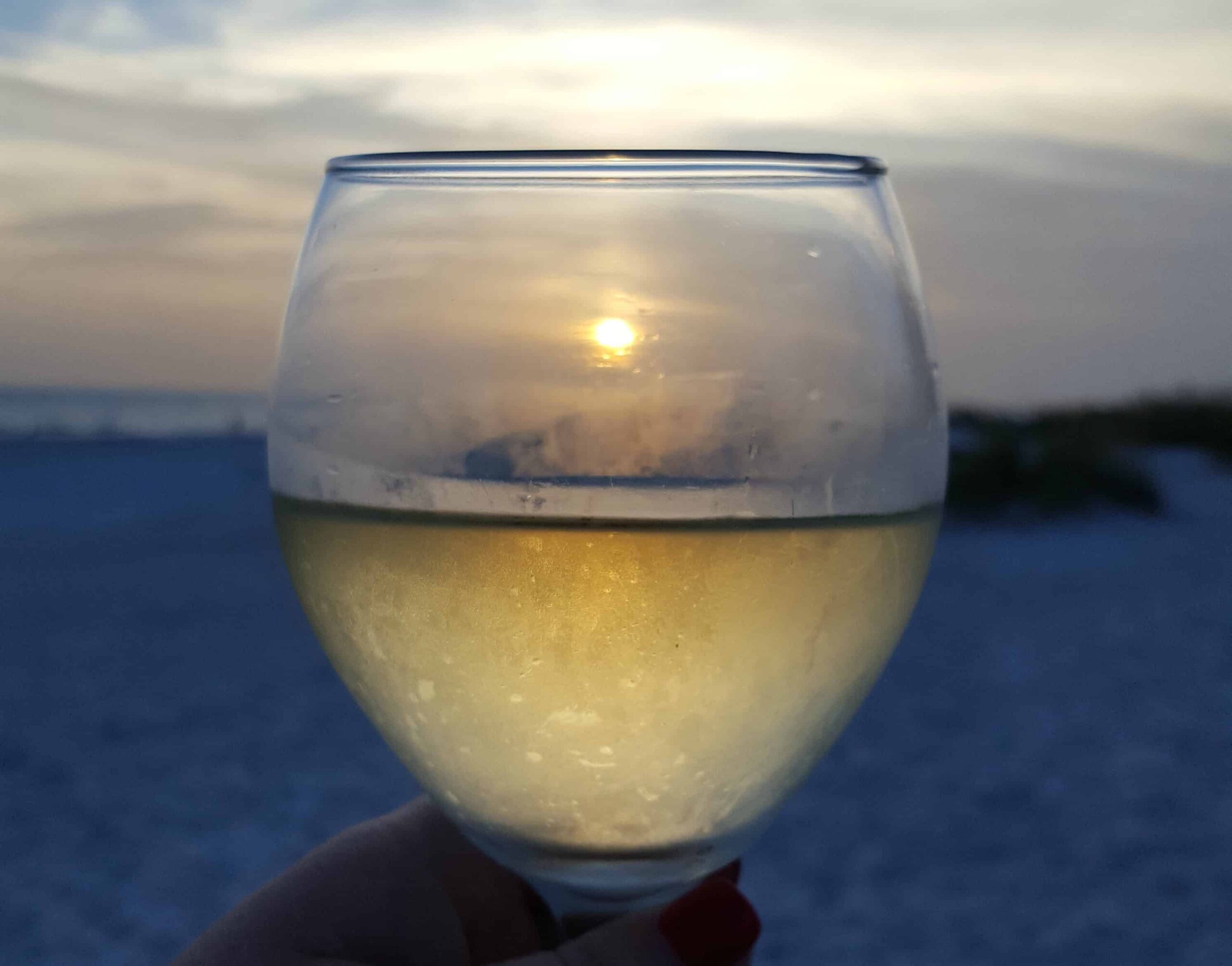 Flavors of White Wine
The flavor of white wine can vary greatly, just like any other type of wine. So many variables go into the final product.
Grape Varietal– Just a fancy word for the species of grape, there are literally thousands.  The type of grape will be the largest determining factor in flavor.
Geographic Location– Soil type and water are also huge determinants in the flavor of wine.
Cask- Many are oak, but some are smoked, previously used for whiskey, burnt and treatments to create custom flavors and fragrance.
Aging– Young wine and old wine are truly a thing. Fruity wines are typically served younger since the flavor of fruit often wears if aged too long. While others that are produced with high tannins are aged longer to let those fizzle off.
There are countless other ways in which wine is made unique, these are just the basic principles.
Types of White Wine
While there are certainly more, here are the basic and most popular types of white wine.
Chardonnay
Riesling
Pinot Grigio
Pinot Blanc
Sauvignon Blanc
Moscato
Cooking With White Wine
Generally speaking, the first step is to pour yourself a glass. Not only because you cook better when happy and wine makes you happy (for most people, please drink responsibly), but also to make sure the wine you are using has the flavor you are looking for. The only time this doesn't apply is if you are using a cooking wine instead of wine intended for direct consumption.
You might not want a super sweet and fruit wine going into a pasta dish that calls for a dry white.
Wines are great for adding flavor to pasta, rice and other starches, adding to sauces, finishing soups, deglazing pans, marinating and salad dressings.
Serving Wine with Food
It is true that serving the correct wine with food can enhance the dining experience and flavors noted. Learn more about how to read wine and also how to pair wine.
While many find it intimidating, knowing just a few simple aspects about wine can make you knowledgeable enough to walk into a wine store and select something fabulous.
Recipes that Use White Wine: