Andouille Sausage is typically made from pork and it is thought to have originated in France or Germany. Over there, it is a milder sausage in terms of flavor. Here in the States, when I think of Andouille Sausage, my brain goes right to Louisiana with their Cajun and Creole cuisines and of course, smoke.
In fact, Laplace, LA, which is just outside of New Orleans, is the self-proclaimed "Official Andouille Capital of the World."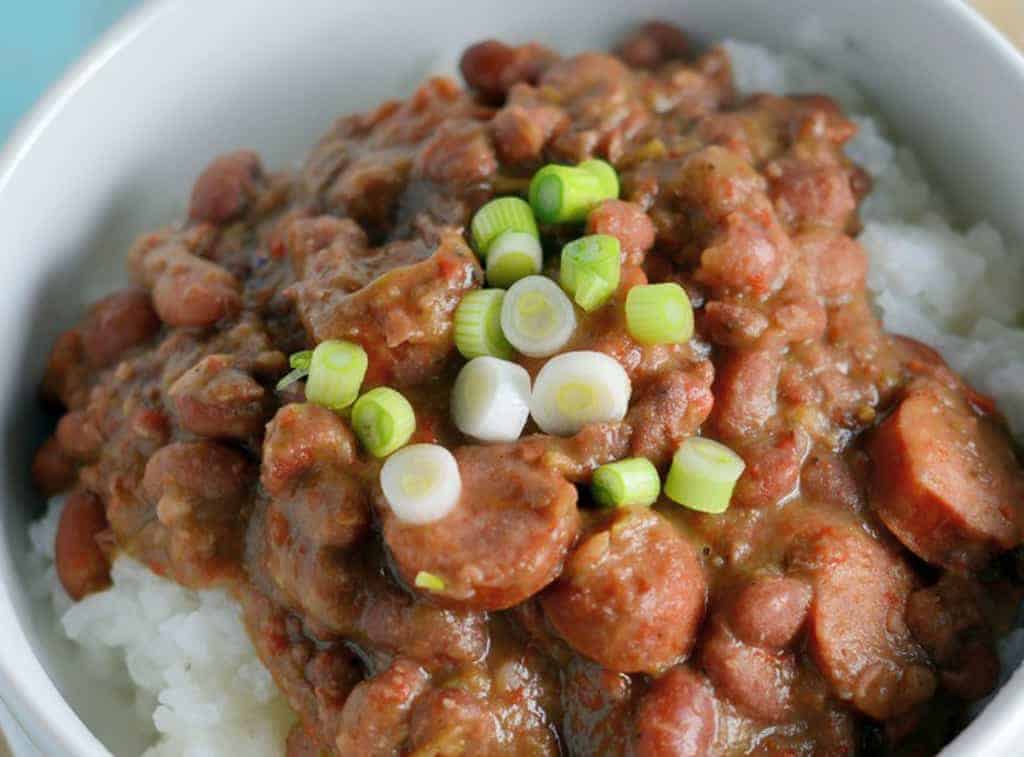 The French and the Louisiana styles are very different from one another. In France, they use the digestive tract of the animal and wine to create flavor and depth. We are talking about the casing and the filling.
Meanwhile, Andouille Sausage Stateside is made mainly from pork butt meat that is most often mixed with some sort of blend of garlic, pepper, onions, wine, and a host of spices.
Not only is the meat smoked before it is broken down and stuffed into the casing, but once the sausage is stuffed, it is hung again and smoked again. While there are many commercial operations with high tech setups, many smaller businesses still smoke their links in wood or cement smokehouses over a live fire using wood logs.
Andouille is a key ingredient in Cajun dishes like gumbo or jambalaya and it works well in other recipes where a full flavor, drier consistency sausage, is needed.
Here are a few recipes that use Andouille Sausage:
Why is it called Andouille Sausage?
The word andouille is a mix of French and Latin words meaning "to bring in" or "to insert" which is thought to refer to the stuffing the of the sausages themselves.
What makes Andouille Sausage different than other sausages?
Because most people are taking the time to smoke andouille twice. It is likely to be very similar to Spanish style chorizo in that you can slice it before it goes into a dish and is pre-cooked before you add it to a recipe.
What kind of meat is Andouille Sausage?
We are talking about pork and pork only here. Typically, it is a mix of boneless pork butt and pork fat mixed in. While I have seen it made with other proteins, I don't consider it to be Andouille.
Is Andouille Sausage spicy?
Andouille is highly spiced in that it is usually made with a whole host of spices and it is also considered spicy. This is typically a result of crushed red pepper, paprika, and chili powder to name a few.