Fall is almost here and that means it's finally time for soup! This corn chowder recipe is one of my absolute favorite cool weather soup recipes.
This Instant Pot Corn Chowder is a potato corn chowder that's packed with flavor! Using an instant pot makes this already easy soup even easier!
Nothing says fall more than soup. Hearty, soul warming, stick-to-your-ribs soup. Soup like Corn Chowder (said with a thick Boston accent, because chowder should always be said with a long chow…).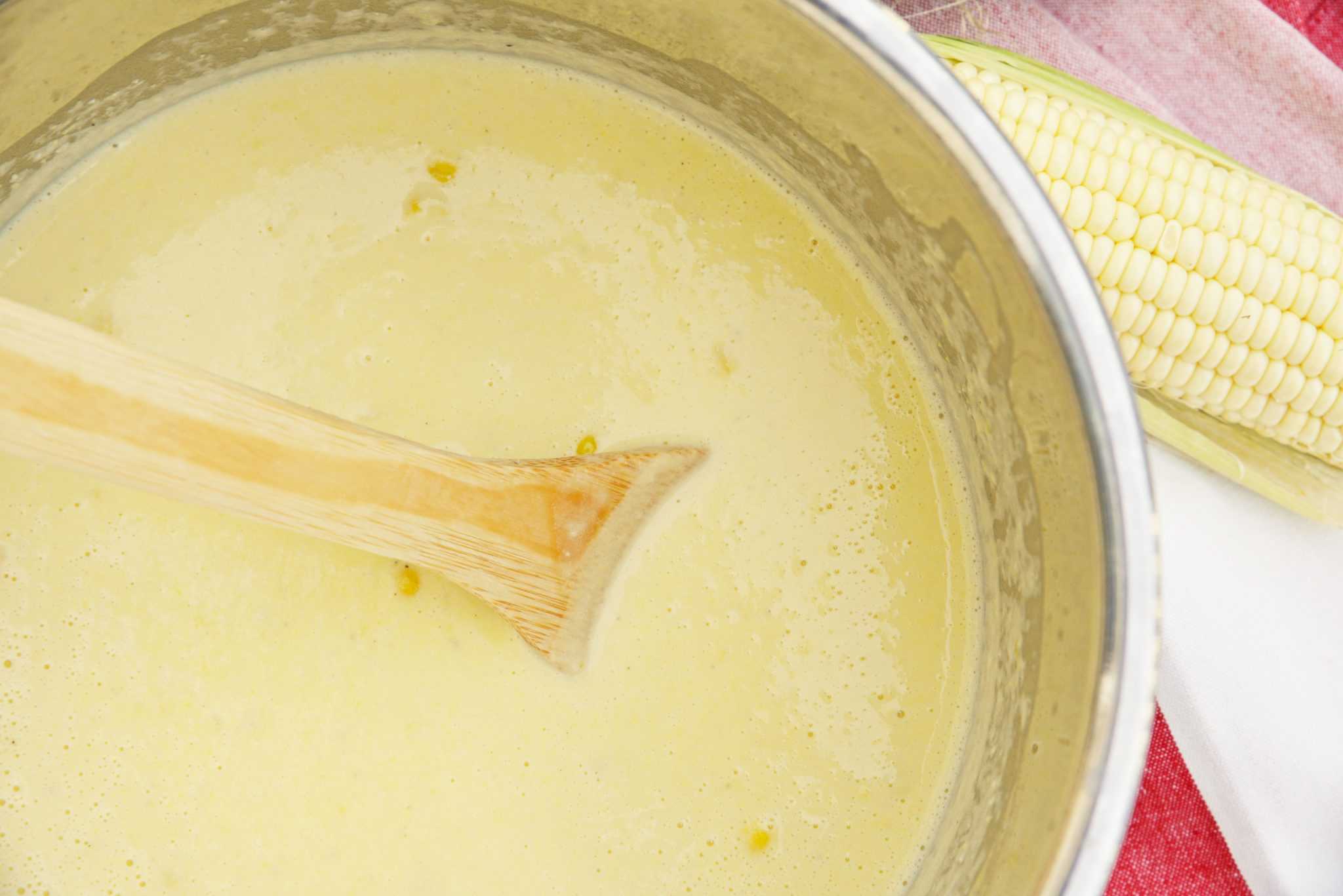 Corn chowder is a relatively simple soup and really doesn't take much time on the stove top, so why do you need to bring the Instant Pot into the game?
I'll tell you why: FLAVOR.
Making otherwise easy recipes in the Instant Pot instantly infuses the whole dish with flavor. Putting recipes under pressure gives it the same taste as simmer for hours upon hours in just minutes.
So while a quick corn chowder can be seasoned to greatness, it will never taste as good as the 8 hour chowder that married all the flavors landing in layers of sophistication.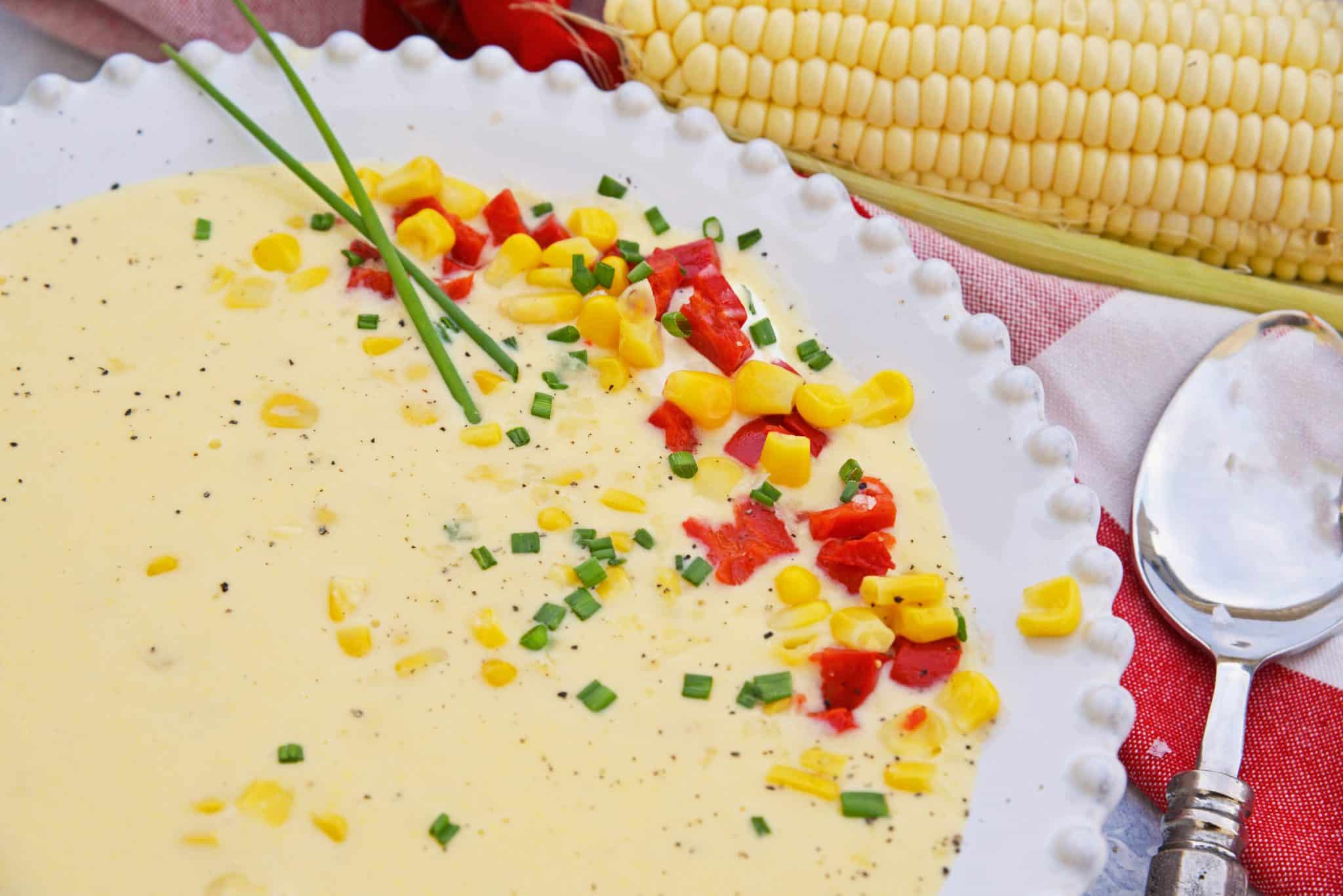 The only pitfall to making soup in the Instant Pot is that the liquids don't get to reduce and thicken. Adding potato helps thicken the soup and add body. In my opinion, potato corn chowder is the best corn chowder anyway.
Cornstarch also assists in thickening without having to add so much cream that we would all have a belly ache. If you don't like cornstarch, you can substitute with arrowroot.
My biggest trick for making any soup is to brighten it with an acid at the very end, right before serving. My main go-tos are lemon juice and vinegar. For Instant Pot Corn Chowder, I used white vinegar.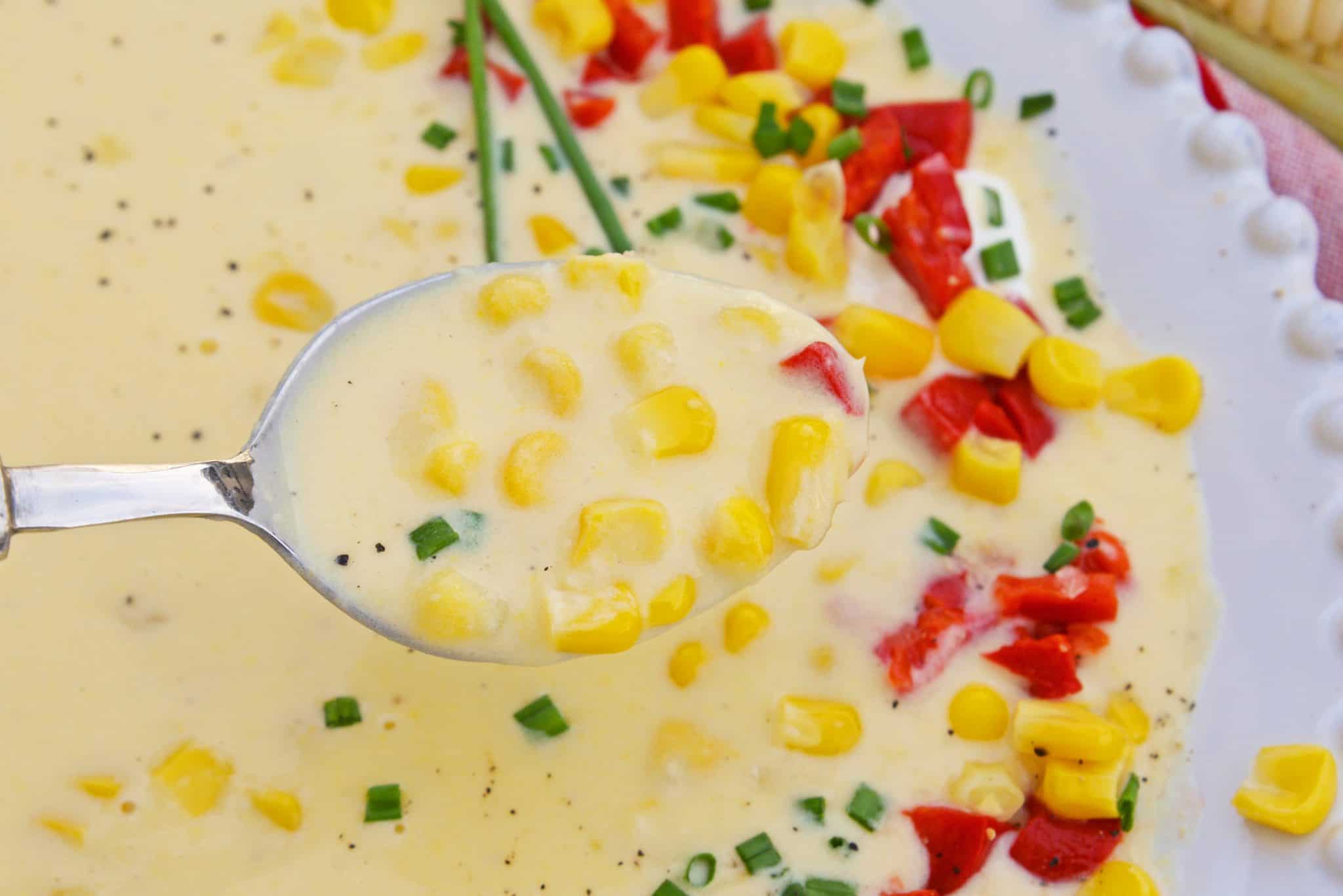 Just a teaspoon goes a long way and changes the whole profile from good to HOLY MOO COWS! Make sure to add the vinegar at the very end. When soups refrigerate, they become muted and will need to be re-seasoned with salt and vinegar after reheating.
This easy Corn Chowder recipe is going to become a weeknight staple in my house this fall. As I mentioned, I love hearty, warming soups in the cool weather and this Instant Pot potato corn chowder is just the recipe for the days I don't have time to let a soup simmer all day.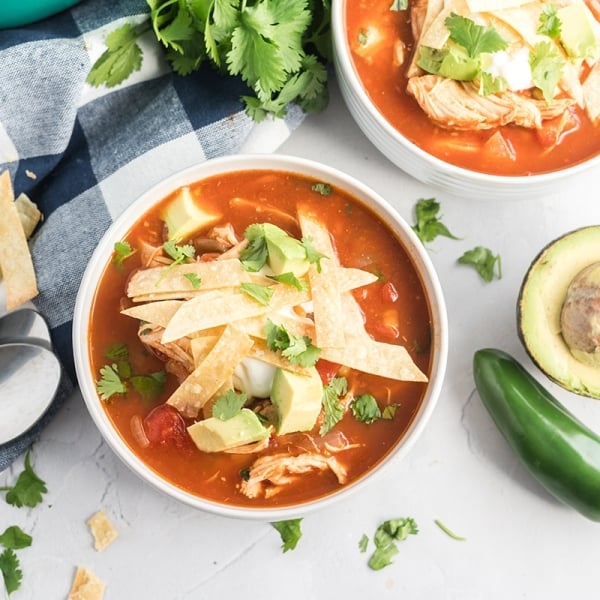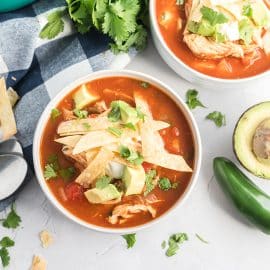 Easy Chicken Tortilla Soup
This is an easy chicken tortilla soup that can be on your table in less than an hour. A rich tomato broth with a bit of spice and large chunks of chicken make this a hearty and comforting meal!
See The Recipe!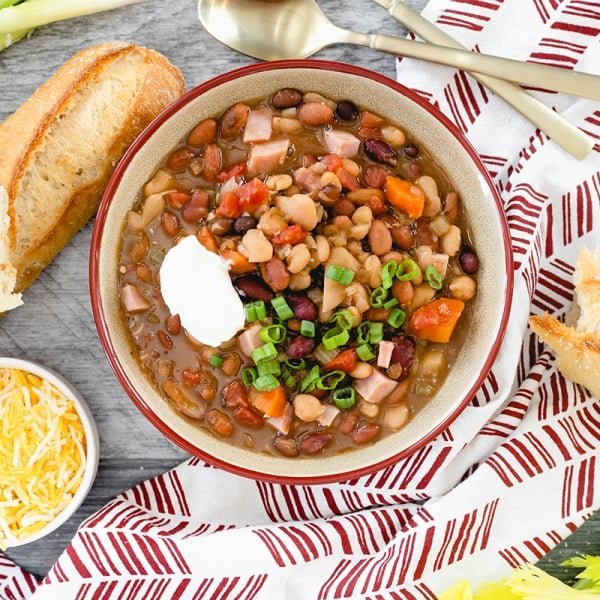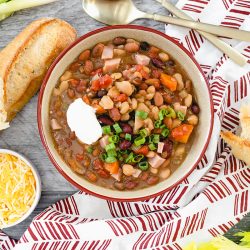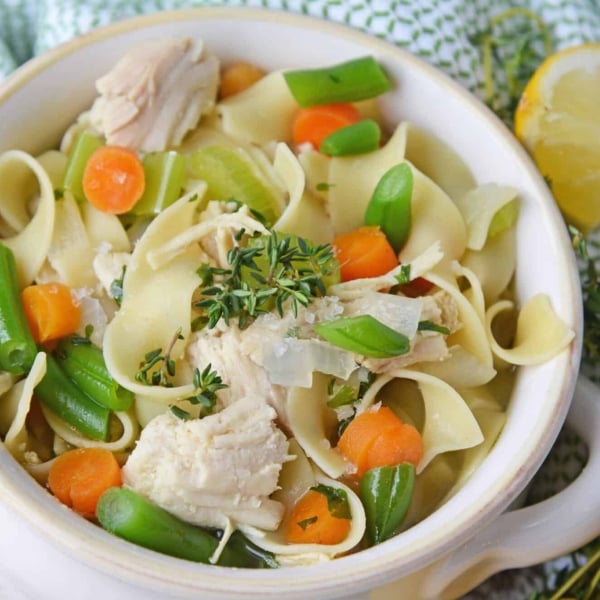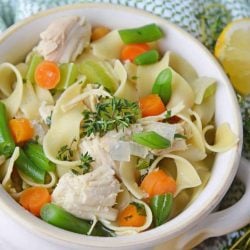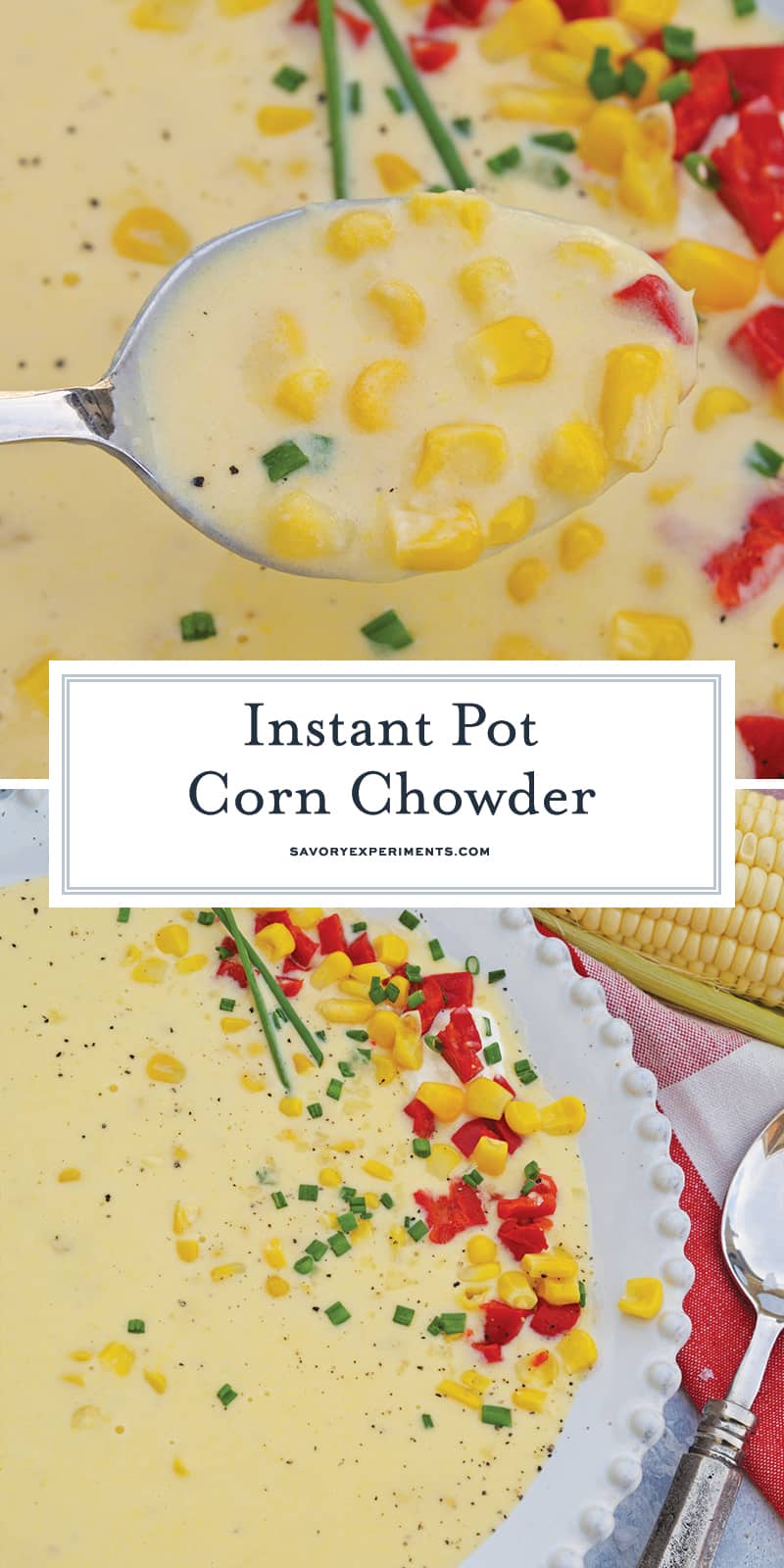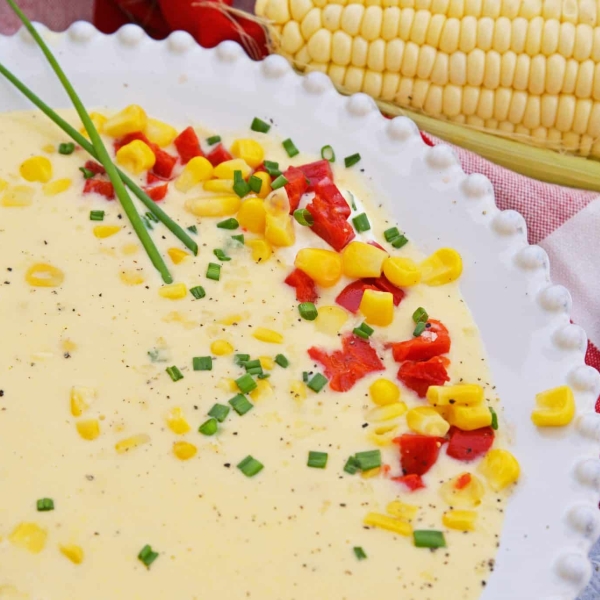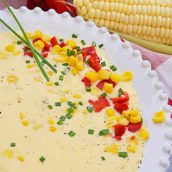 Instant Pot Corn Chowder
This Instant Pot Corn Chowder is a potato corn chowder that's packed with flavor! Using an instant pot makes this already easy soup even easier! You'll never want to make another corn chowder recipe again.
Instructions
Heat inner pot of Instant Pot to saute, add butter and melt.

When butter has melted, add carrot, celery, white onion and chopped potato. Saute for 4-5 minutes, or until vegetables start to soften and become fragrant.

Add chicken stock, bay leaf and 1 cup frozen corn.

Place lid on Instant Pot, turning the vent to "sealed". Change setting to manual, high pressure for 5 minutes.

Allow to naturally release for 10 minutes before removing lid.

Using immersion blender, add cream and cornstarch mixed with 1/4 cup water. Blend until smooth.

Add Kosher salt, black pepper and remaining 1 1/2 cups frozen corn. Stir in while Instant Pot is still on "keep warm" setting and allow to sit for 3-4 minutes.

Ladle into bowls and garnish with roasted red pepper, chives, sour cream and Maldon sea salt.

If you've tried this recipe, come back and let us know how it was!
Nutrition
Calories:
487
kcal
,
Carbohydrates:
45
g
,
Protein:
9
g
,
Fat:
32
g
,
Saturated Fat:
19
g
,
Cholesterol:
106
mg
,
Sodium:
678
mg
,
Potassium:
834
mg
,
Fiber:
5
g
,
Sugar:
4
g
,
Vitamin A:
3925
IU
,
Vitamin C:
20.8
mg
,
Calcium:
94
mg
,
Iron:
2.8
mg