Happy Mardi Gras! No carnival celebration is complete without a big bowl of New Orleans Gumbo and a colorful King Cake!

What is a King Cake?
King Cake is a traditional Mardi Gras sweet bread that symbolizes a crown, specifically one that the three kings who visited Christ on the day of his birth wore. Sparkling sugar colors represent purple for justice, green for faith and gold for power and prosperity.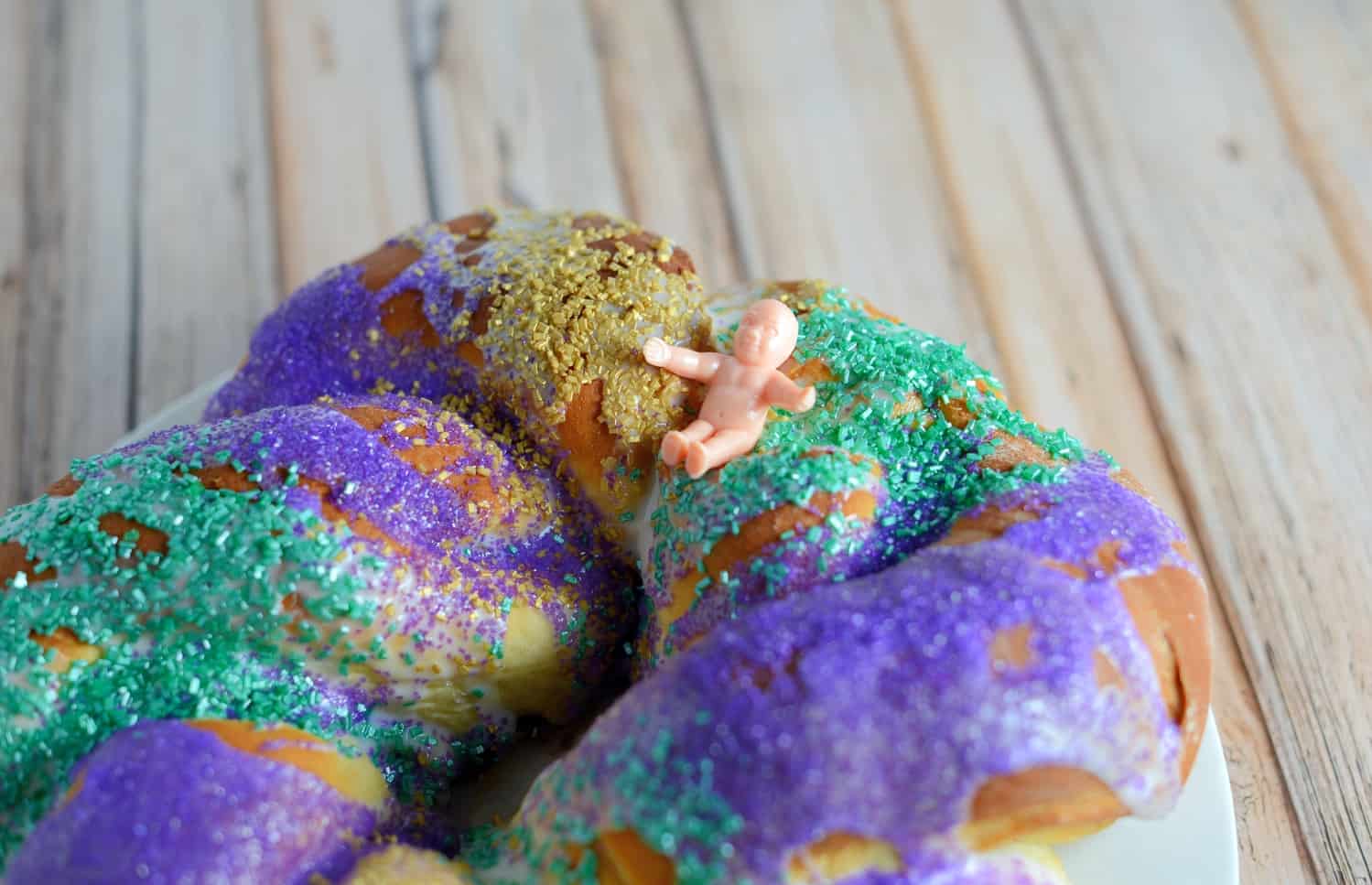 A tiny plastic baby
, baby Jesus, is inserted into each cake after baking. The individual who gets the slice with the baby will have good fortune for the upcoming year. They are also obliged to host the next year's King Cake party or buy the next cake.
However, if you are slicing and happen to slice that poor little plastic baby, you will have bad luck for the upcoming year. If we are being honest, no one actually bakes the baby in anymore- they are a chiking hazard.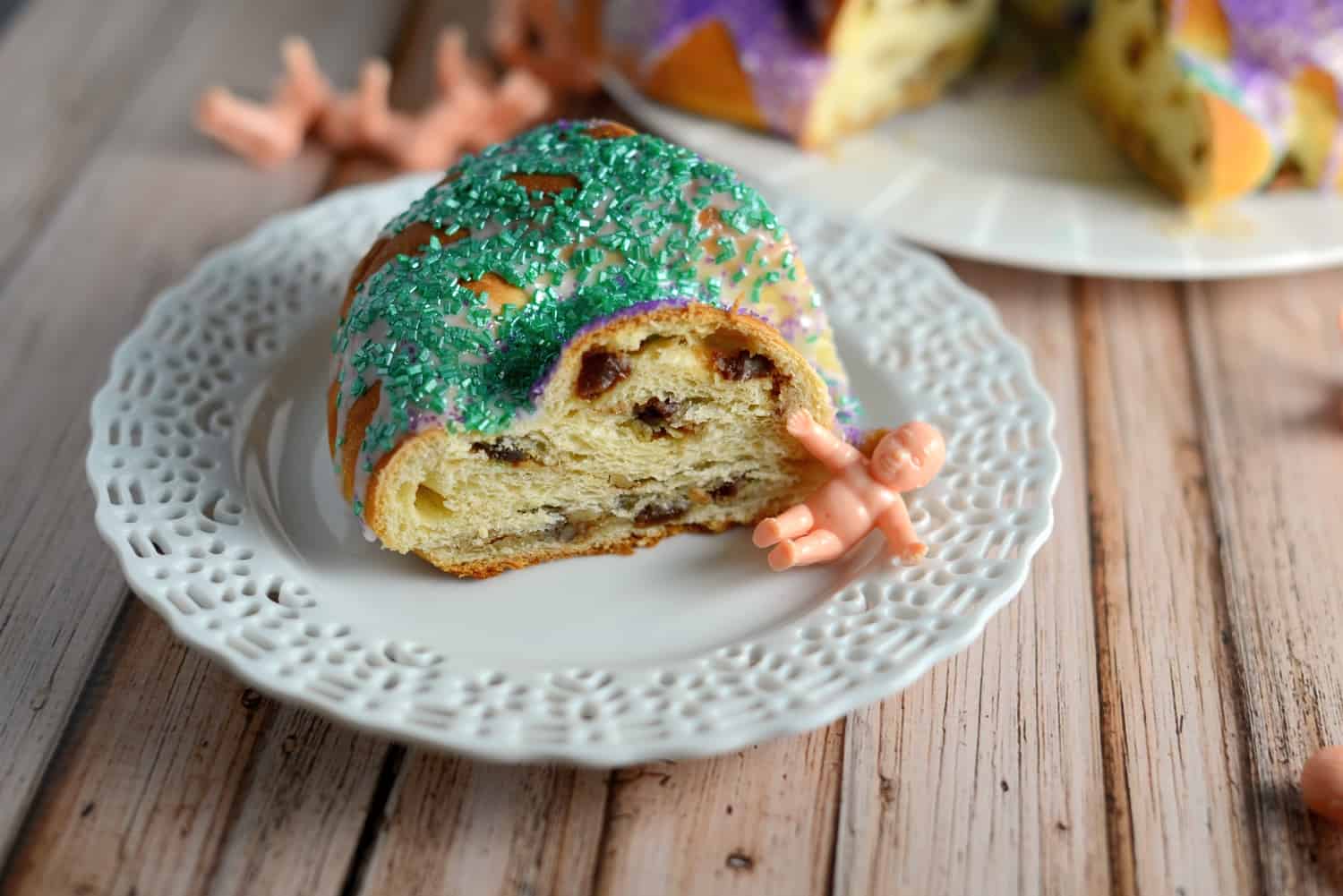 What Does King Cake Taste Like?
King Cake is called "cake" but is more of a cross between a Danish pastry and French brioche. They are typically only made during the time of Mardi Gras, which starts over a month before the actual week of festivities. Bakeries around town make their own rendition of the cakes and range from spongy to nutty and everything between.
Some are traditional, others aren't. Antoine's Bakery is wildly popular, but makes them in many shapes and sizes. While any local will tell you that Dong Phuong is absolutely the best. There are plenty available for tourists throughout the city and even at the airport out-of-season.

King Cake Fillings
The sweet and buttery bread can be stuffed with so many different things. My favorite is probably cream cheese, but each bakery makes a special filling every year. Other varieties include:
Pecan and praline
Caramel
Raspberry creme
Chocolate
Fruits and jams
Bavarian cream
My version is stuffed with a raisin, brown sugar and pecan filling and then topped with a powdered sugar glaze and bright sparkling sugar.