Happy Mardi Gras! No carnival celebration is complete without a big bowl of New Orleans Gumbo and a colorful King Cake!

Make your own braided King Cake for Mardi Gras, complete with brown sugar pecan filling, icing, festive colors and one plastic baby.
King Cake is a traditional Mardi Gras sweet bread that symbolizes a crown, specifically one that the three kings who visited Christ on the day of his birth wore. Sparkling sugar colors represent purple for justice, green for faith and gold for power and prosperity.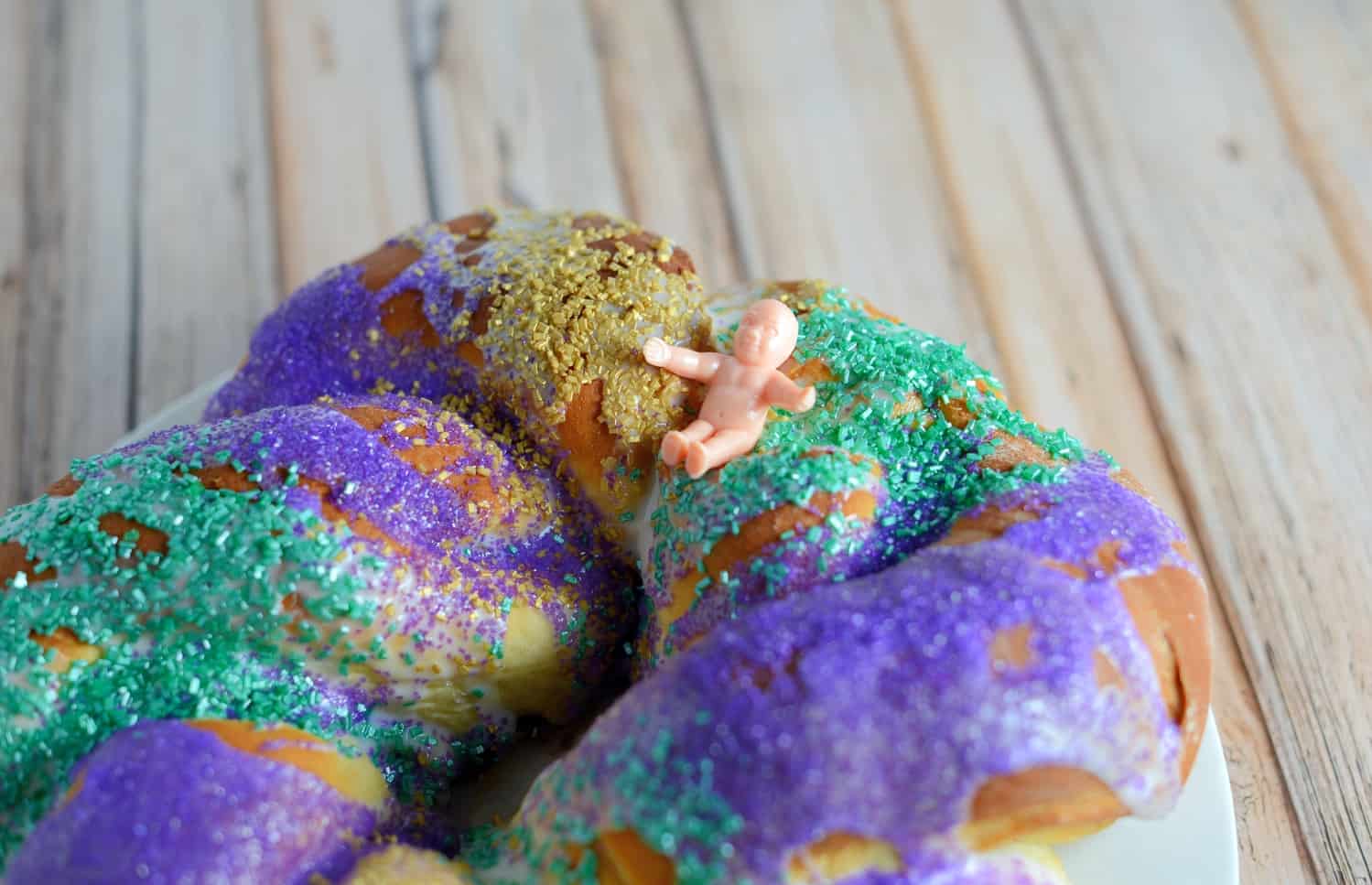 A tiny plastic baby
, baby Jesus, is inserted into each cake after baking. The individual who gets the slice with the baby will have good fortune for the upcoming year. They are also obliged to host the next year's King Cake party.
However, if you are slicing and happen to slice that poor little plastic baby, you will have bad luck for the upcoming year.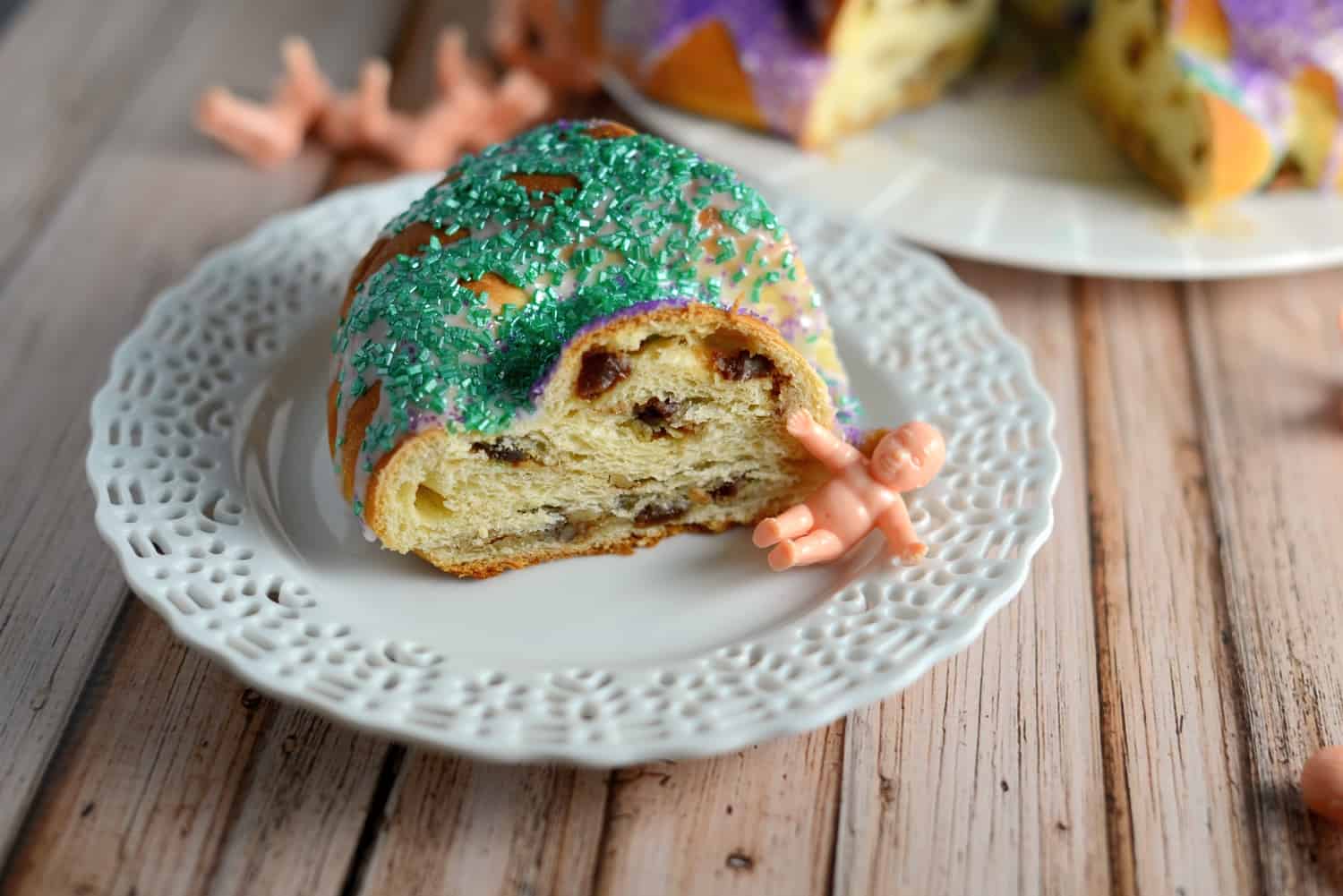 Although King Cake is called "cake" is more of a cross between a Danish pastry and French brioche. The sweet and buttery bread is stuffed with a raisin, brown sugar and pecan filling and then topped with a powdered sugar glaze and bright sparkling sugar.
To learn more about Mardi Gras, visit my post about Red Beans and Rice and enjoy the holiday!!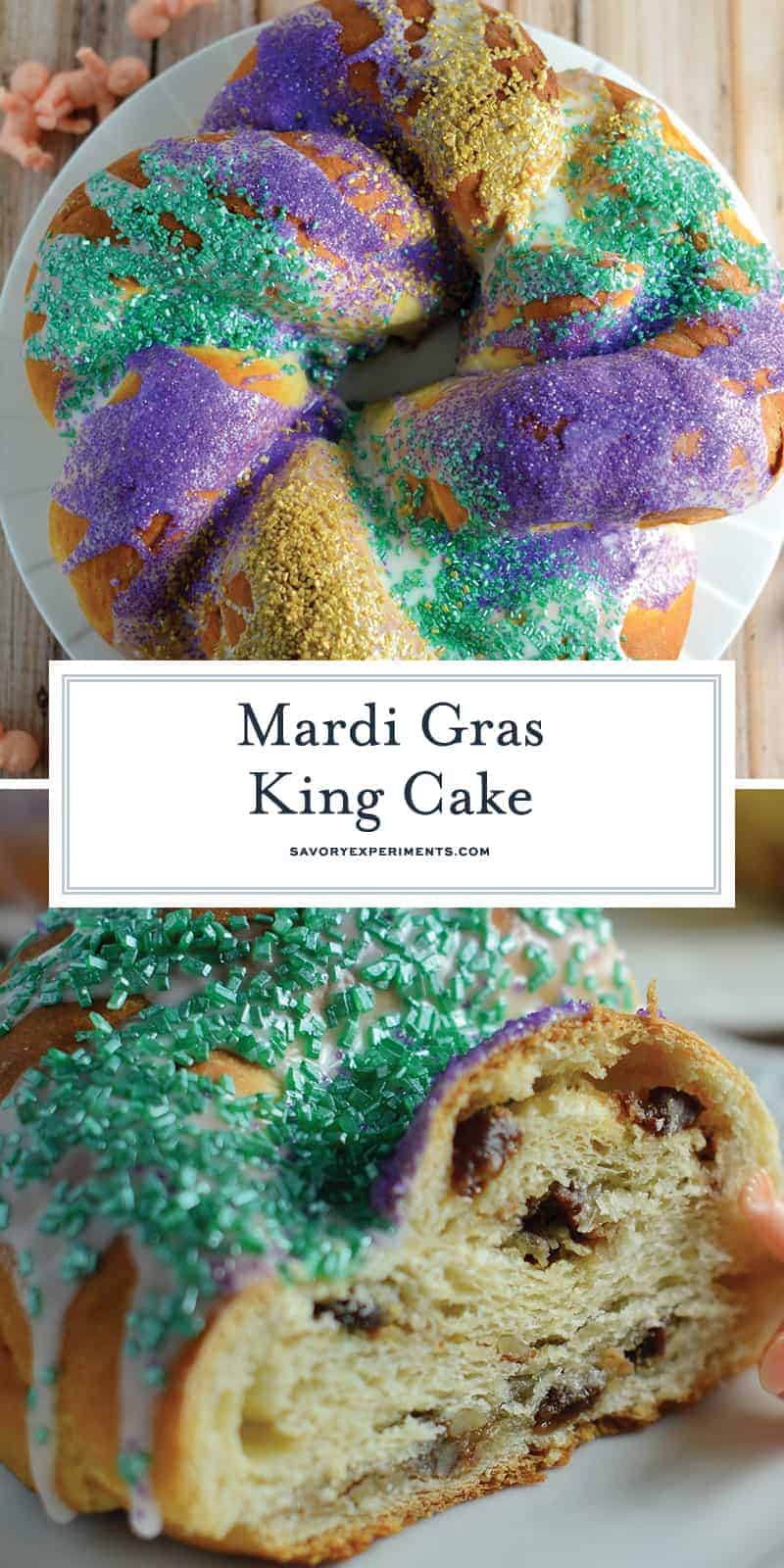 CONNECT WITH SAVORY EXPERIMENTS!

Be sure to follow me on social media, so you never miss a post!

Facebook | Twitter | Youtube
Pinterest | Instagram

Get our FREE 8 Day E-Course on How to Be a Better Home Cook. Sign up HERE!